Turkey Shirts – Thanksgiving
Turkey shirts, the tradition I started… tried to end but they love them so much! I can't wait to see them as teenagers wearing these! Let me show you how I made them!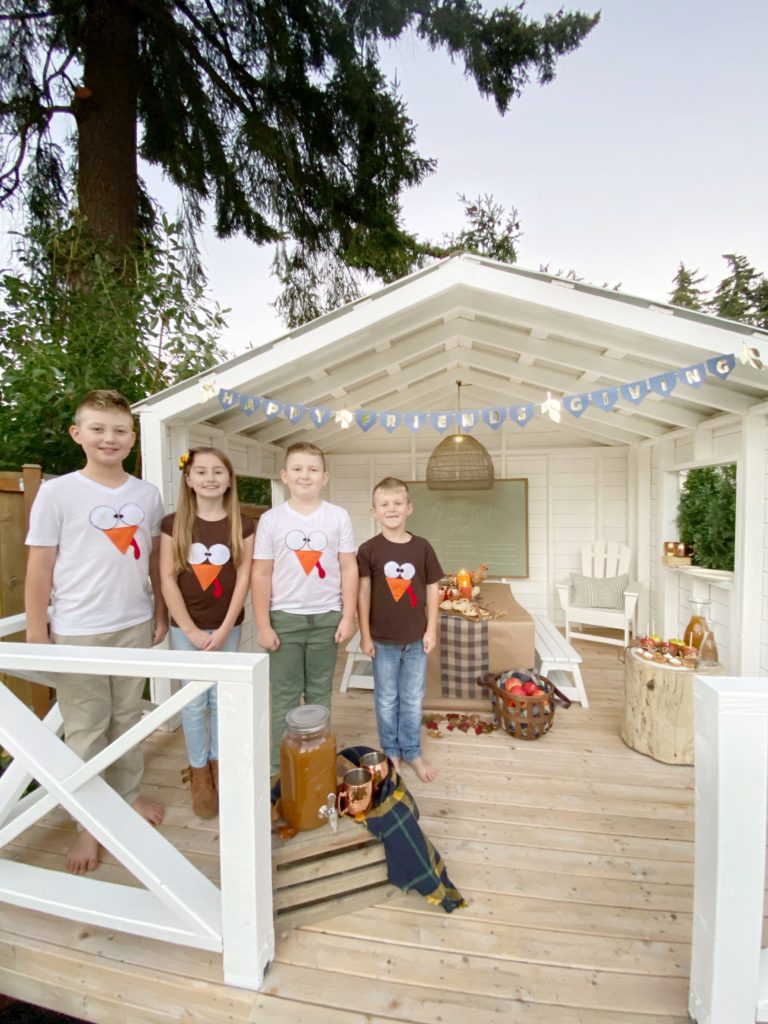 I have been making these shirts for the past 10 years, we took a break and the kids said they missed this tradition. I said just Zoe could do it but the boys wanted one too… so I told them they can be done or have to wear till they move out haha!
( Really they don't have to but wouldn't that be fun to see!)

Let me show you how to make these! I will be honest I just eyeball it… You can draw out a pattern on paper and do it more professional.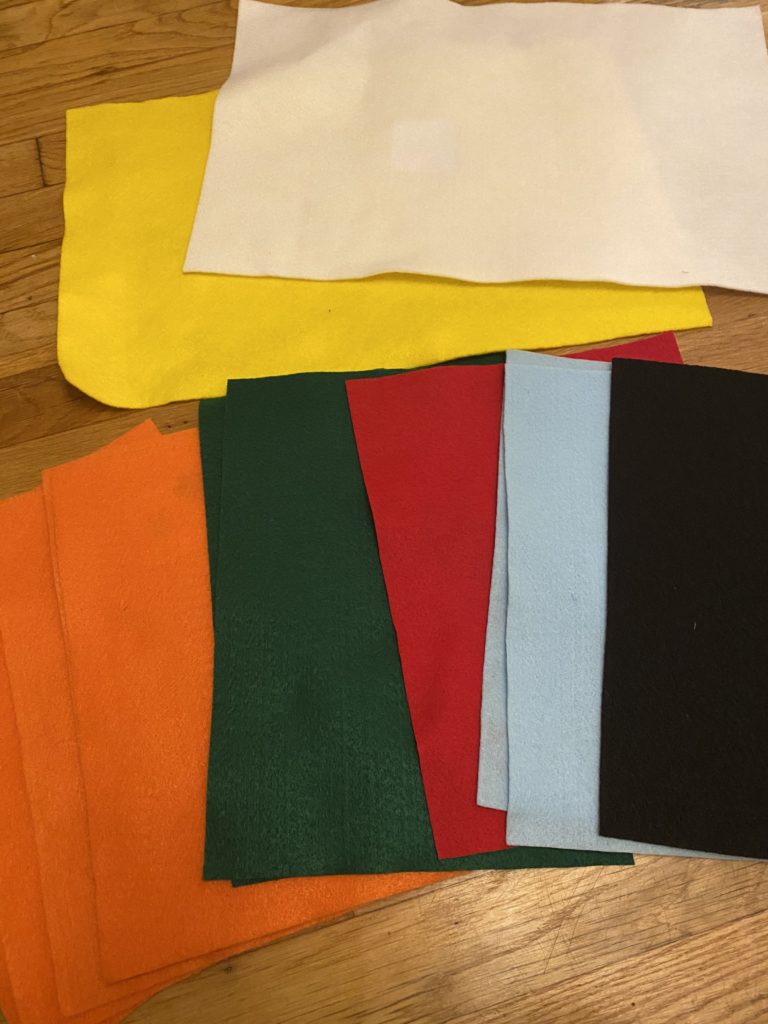 SUPPLIES NEEDED:
Orange Felt
Green Felt
Red Felt
Light Blue Felt
Black Felt
White Felt
Yellow Felt
Tshirts – HERE & HERE
Sewing machine OR Fabric Glue
Marker for tracing
Scissors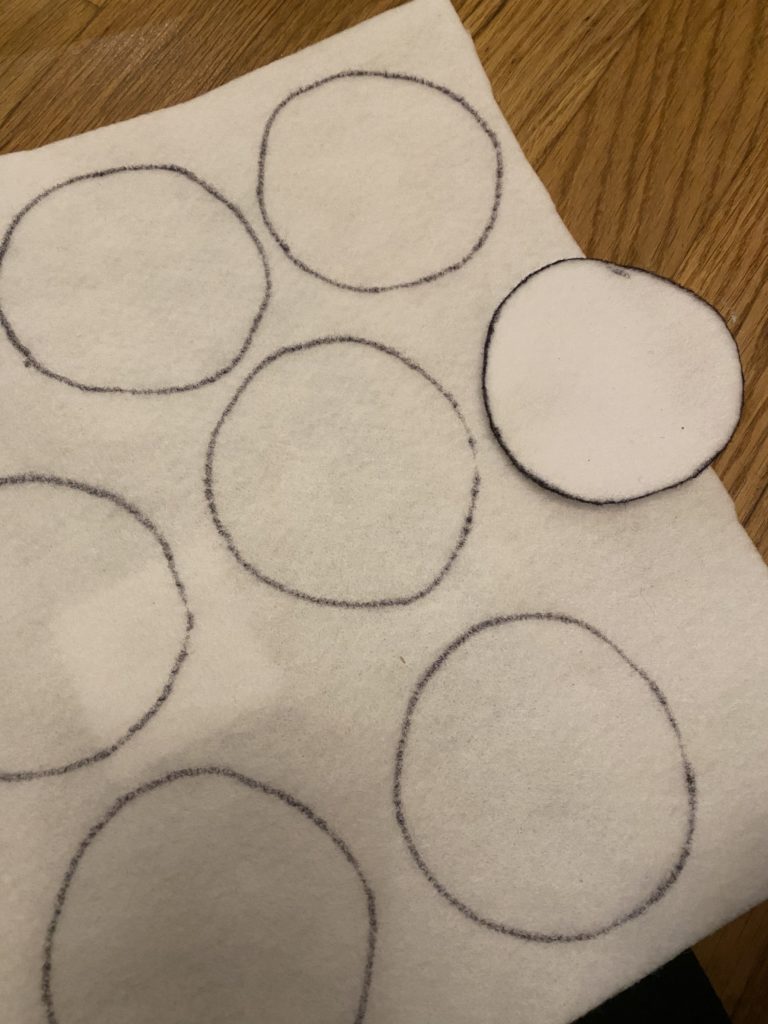 Let's make some turkey shirts! First we will trace the eyes using your marker then time to cut!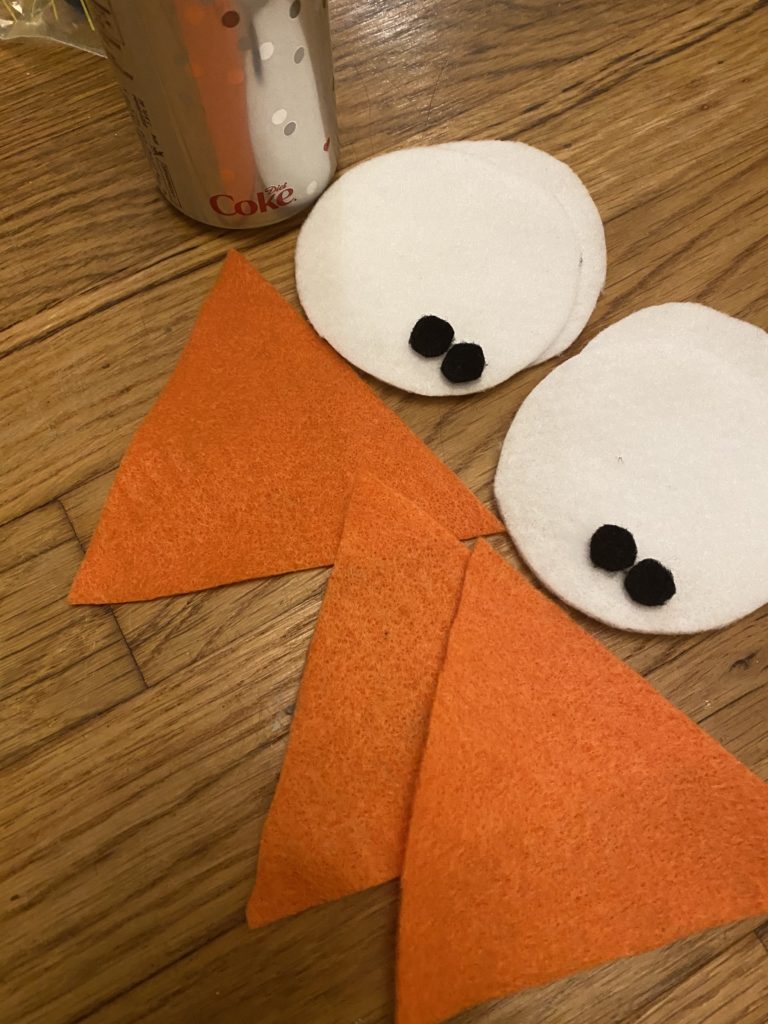 Grab your black felt, and cut little eyeballs. Then it is time to cut the beak!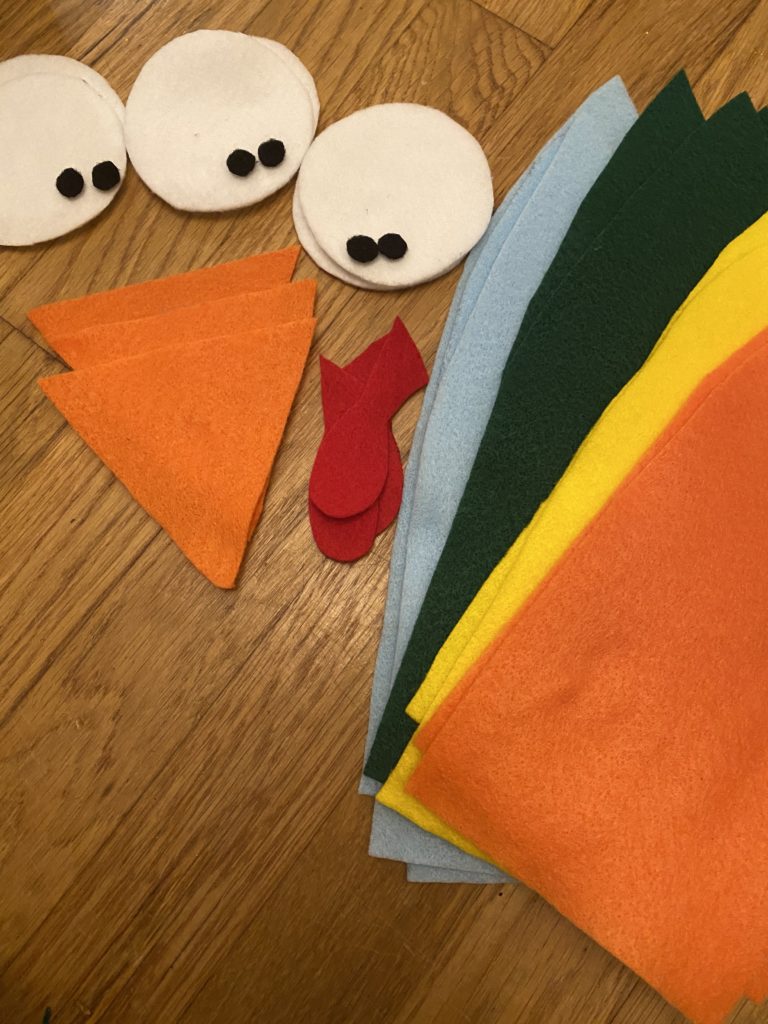 I freehanded the brak and the wings too! If you are super specific just make a pattern on paper.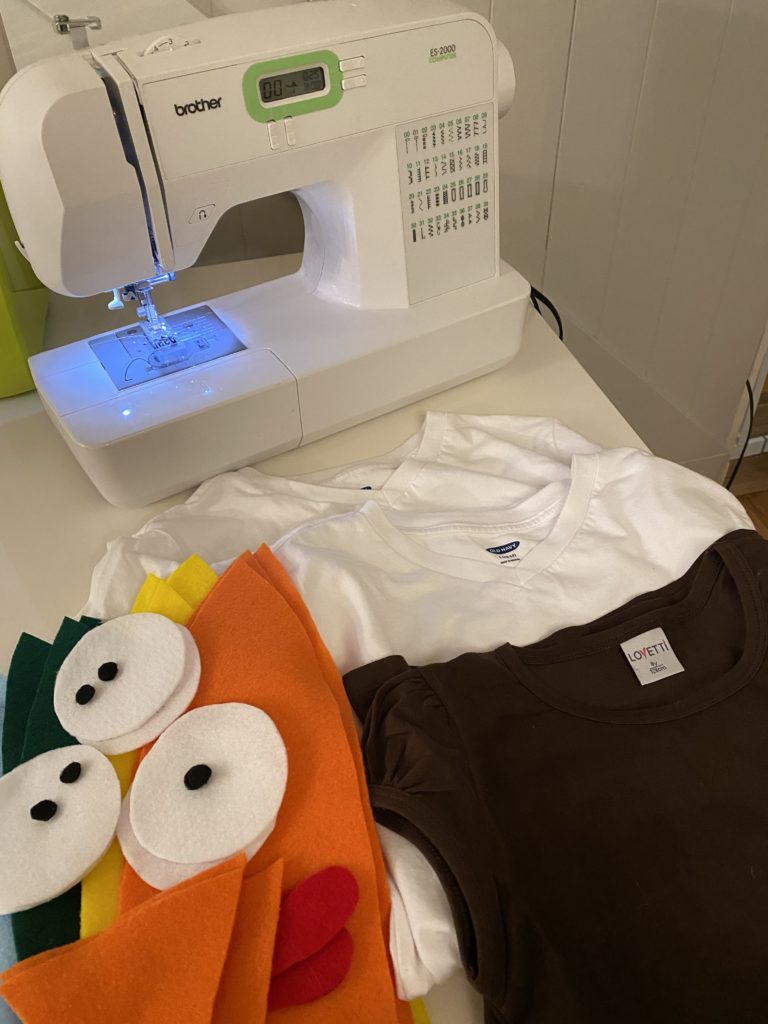 If you aren't a sewer, you can get some fabric glue. I like to reuse these each year and want to save them for when my kids have kids so I sew them with my handy brother sewing machine.
I make sure to pin down the feathers then when I am on the sewing machine I just adjust.
Time to make this cute little face!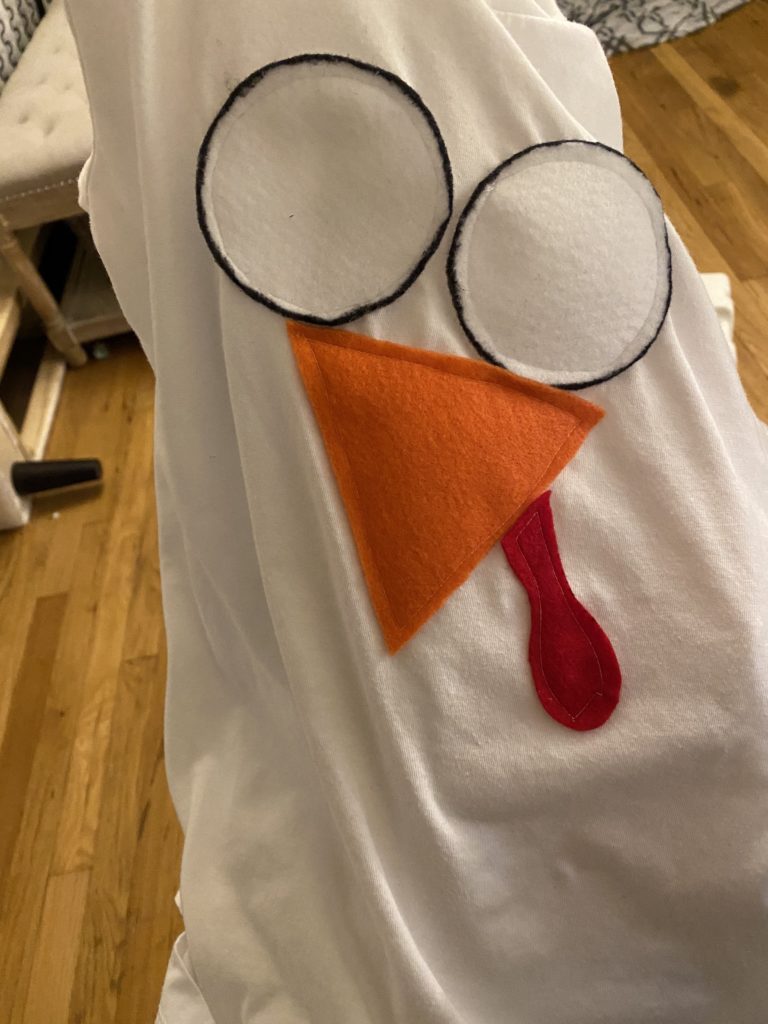 We didn't have enough of these brown shirts last minute so we googled " are there white turkeys" if you were wondering there are! So the new shirts begin!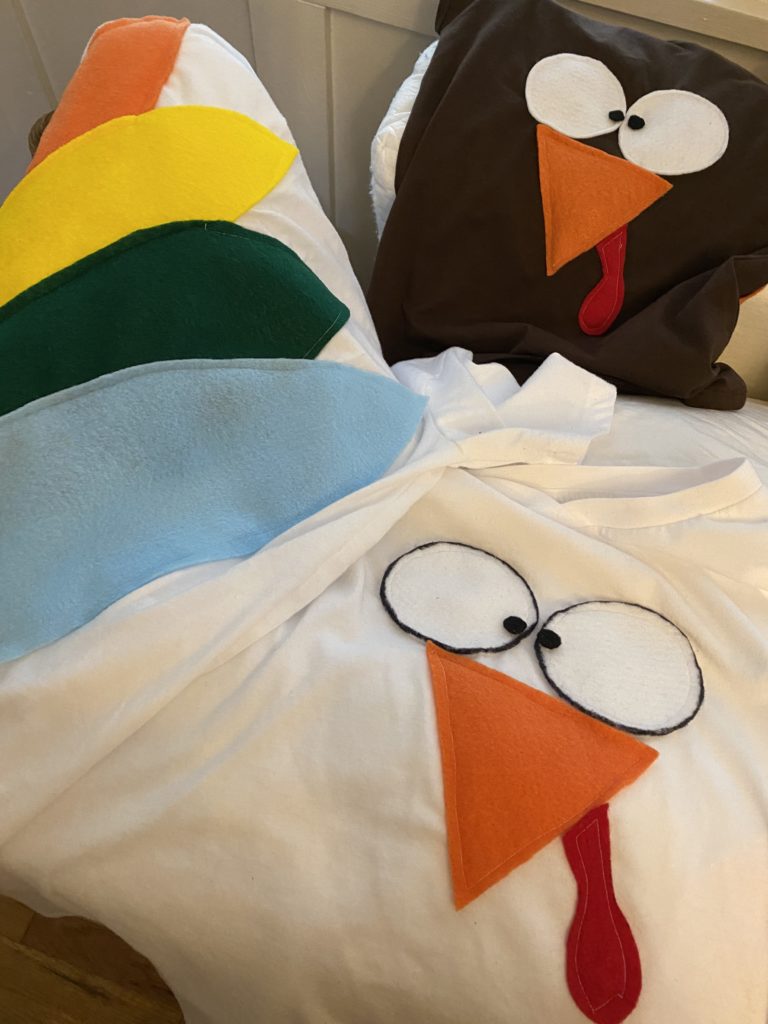 I first had the eyes white around the edges but it didn't look complete, so I added some permanent marker on the sides. I just love it.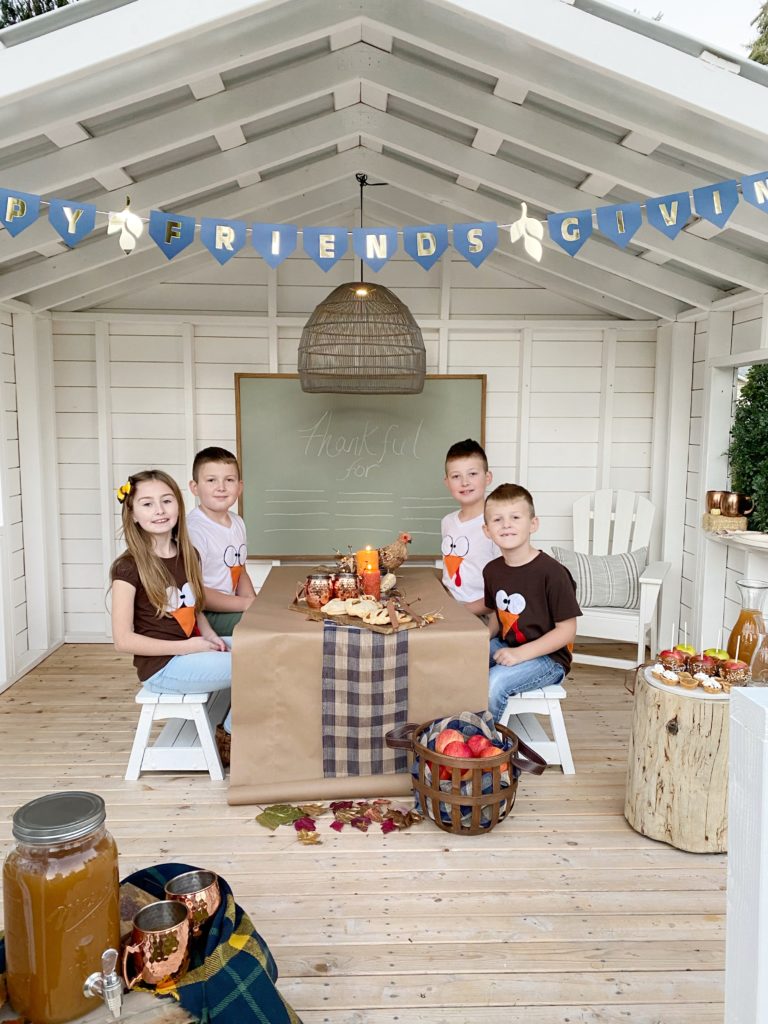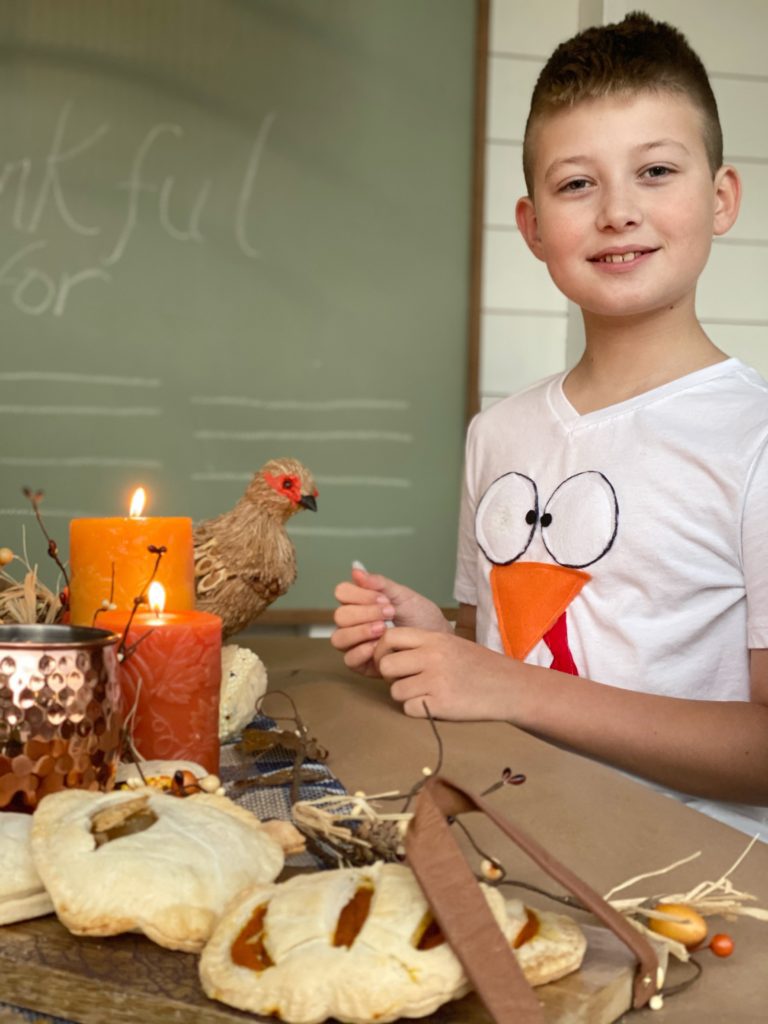 Here is some Friendsgiving with the kids wearing their turkey shirts!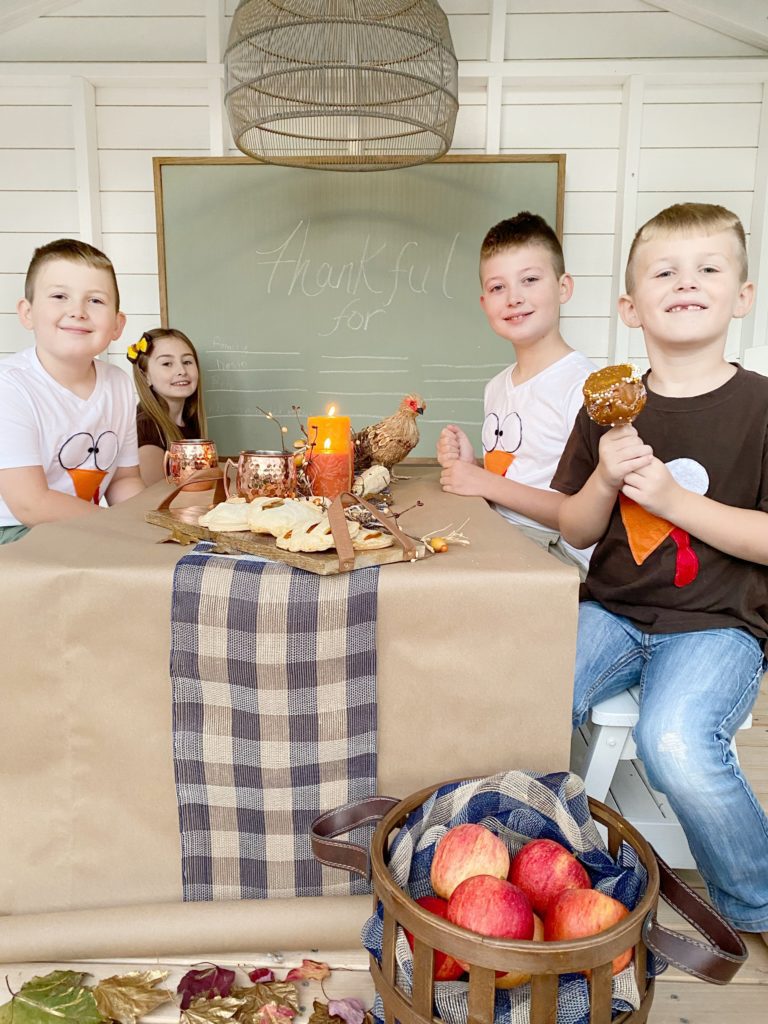 We have so much to be thankful for this season… now here is a walk down memory lane.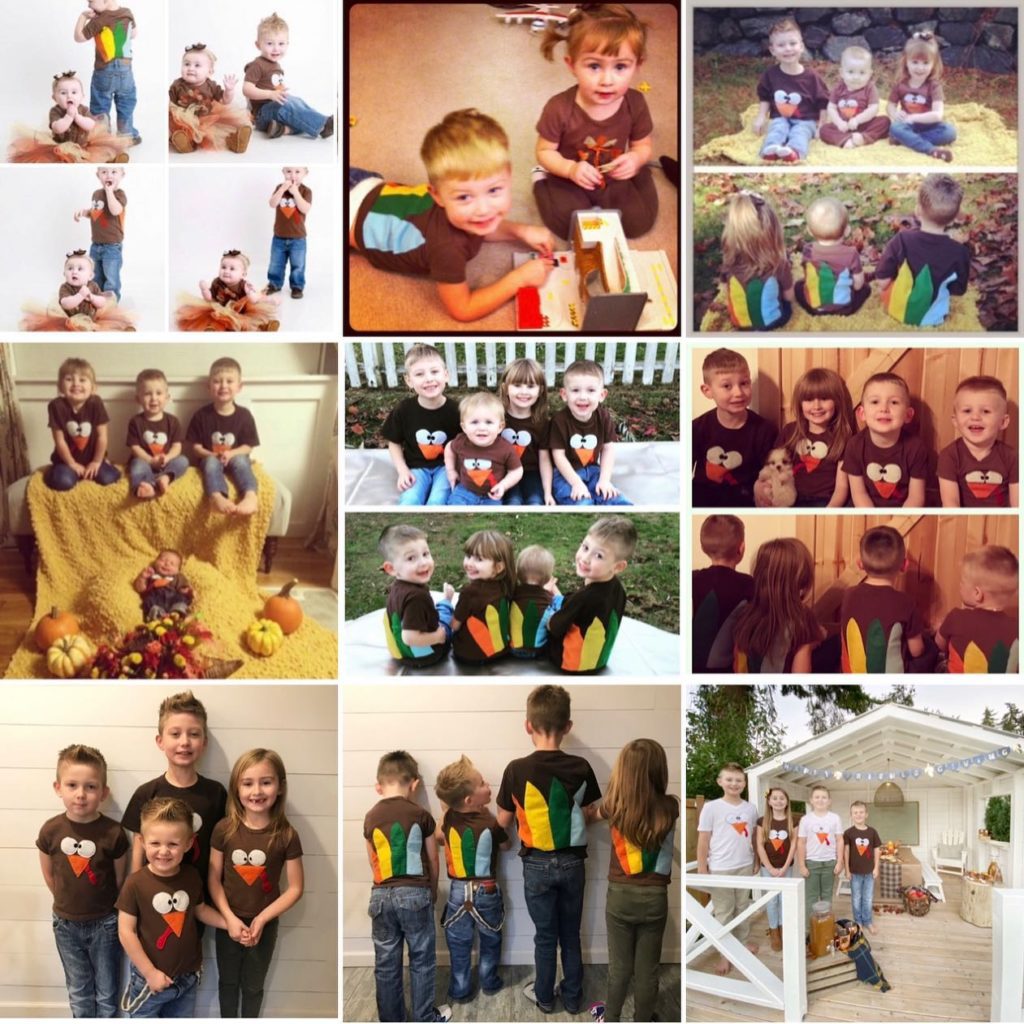 Look how fun each of these are, if anything the kids will love looking back at all these <3
Now it's time for some turkey, since it's thanksgiving and all!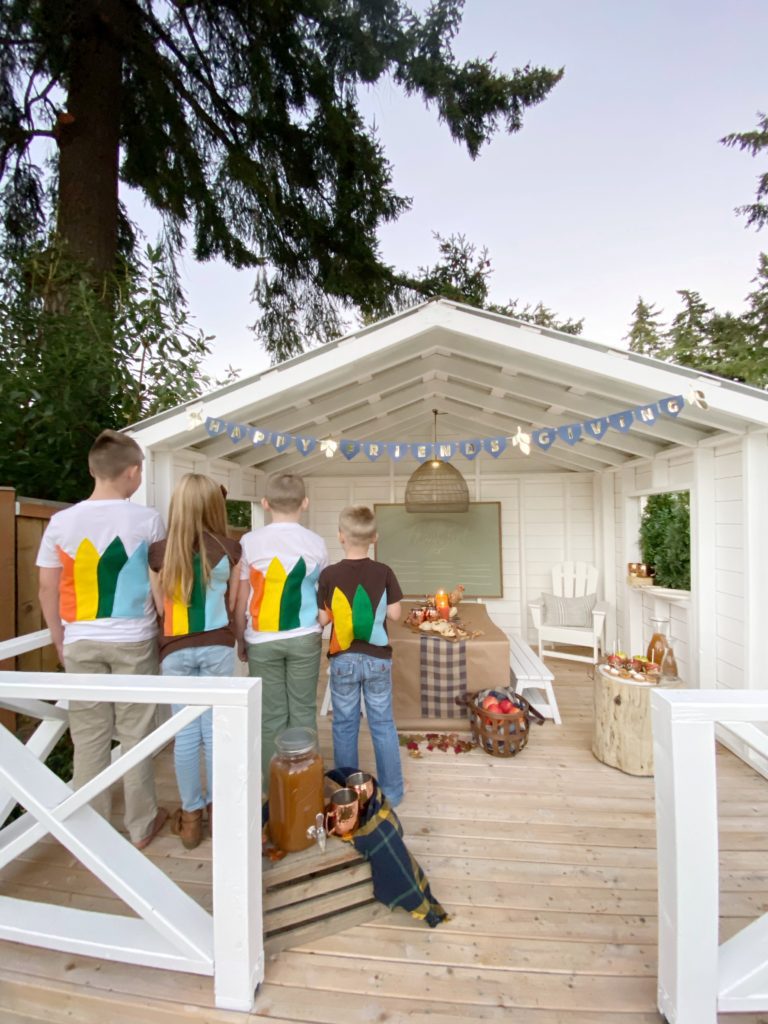 From my Turkeys, to yours! Look how fun they turned out! They are pretty easy and fun to make! I hope you make them too and start this fun tradition!
For more Thanksgiving posts check out these :
FOR MORE THANKSGIVING IDEAS :