DIY Privacy Screen Christmas Decor
This space has quickly become one of my favorites! I just love this DIY Privacy Screen I made, and its all ready with Christmas Decor! These outdoor snowflakes from Grandin Road are just so gorgeous and steal the show!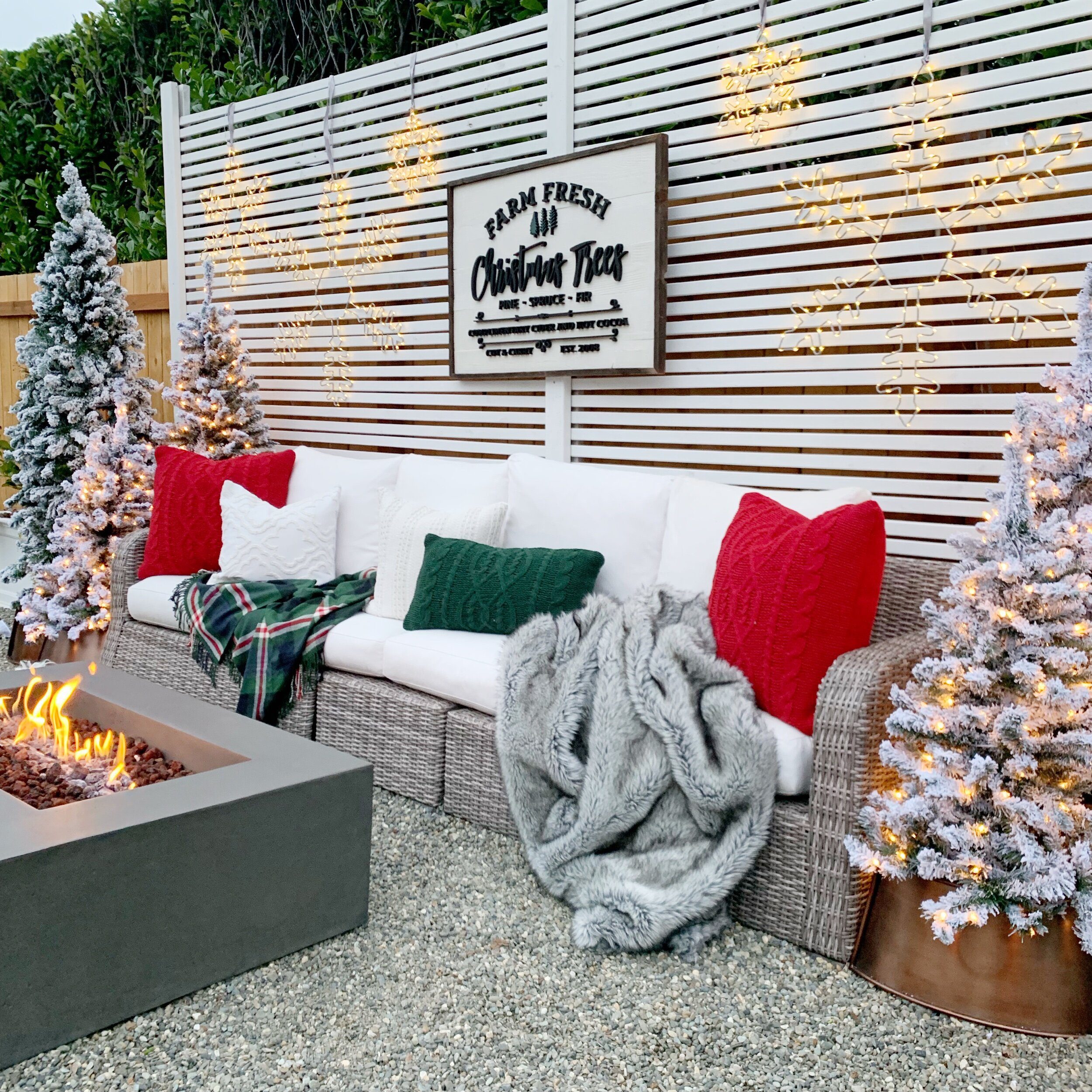 It is so amazing where we started, you can see the before HERE. I love that this is an extension of our home, and I have big plans for this space and hoping we can do it this next year!
The kids were so excited for some s'mores but it decided to rain, so miss Rosie wanted to pose for you instead.
You know one of my favorite places for my Christmas decor is Grandin Road and this plaid throw you will see moved all around my house, I honestly need another!
Another thing that moves around is this gorgeous sign from Harper Grayce, it is one I have had for years and cherish! I love adding pillows and blankets to a space to make it cozy that is my goal for our home inside and out.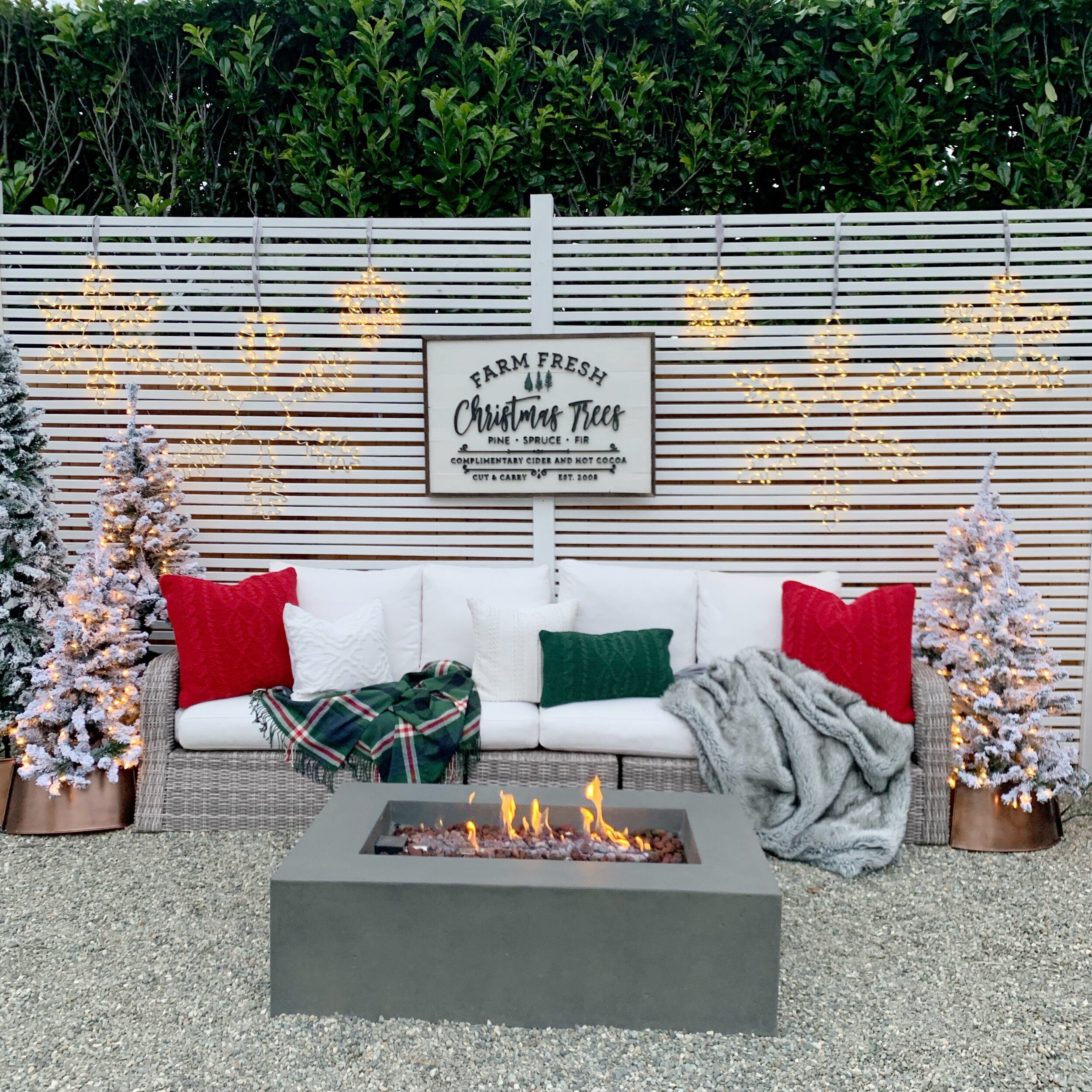 This fire pit has got so much use, I love that you can just use propane. I linked it HERE for you.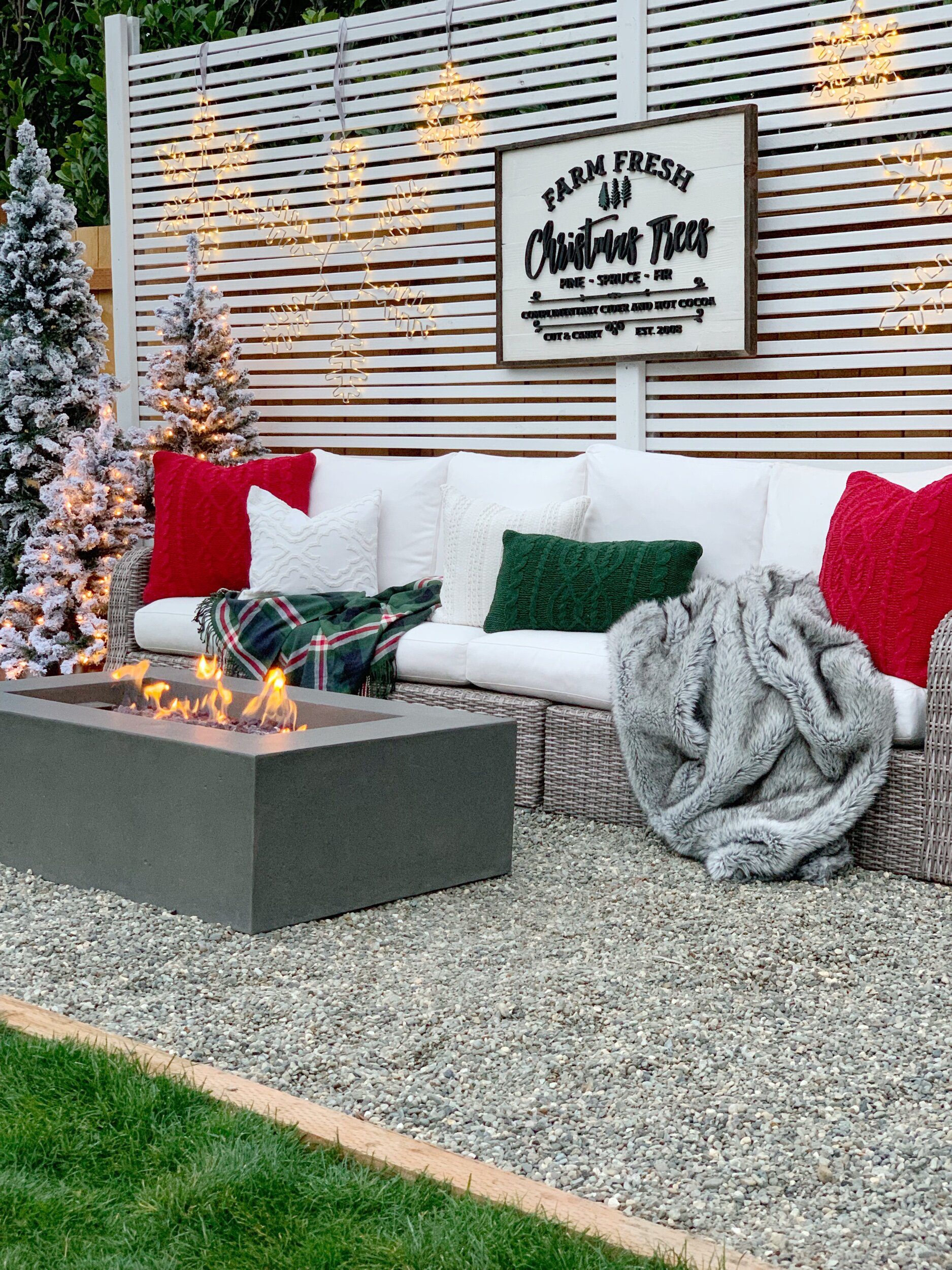 I hope you enjoyed seeing this space all ready for the holidays! I will have how I built this on the blog after the New Year! If you have any questions please let me know, and make sure to follow on instagram, Facebook. or Pinterest.