How to Organize Under your Sink
How to organize under your sink, the thing we like when it's done but the last thing we want to do right? Let's get it done!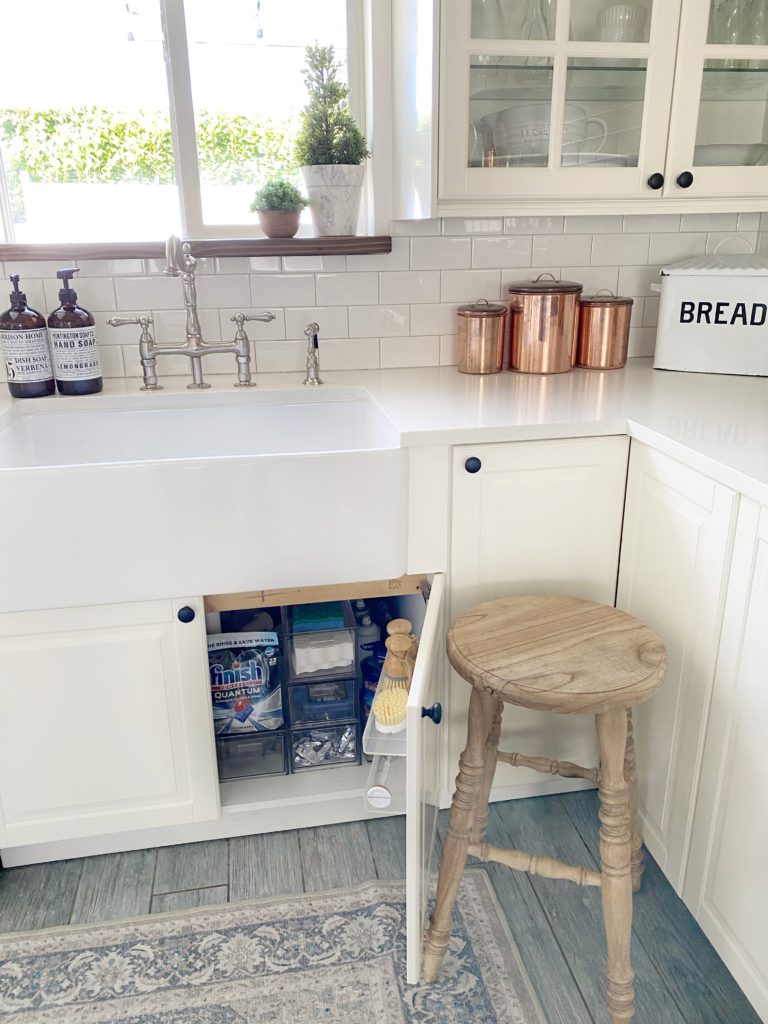 I will be honest, this is WAY over due… but as much as I always wanted to organize it, I didn't want to spend the money on it! It is finally time and this little project cost under $150 and makes it so easy to use and looks great too!
I will have to say, I had a plumber come over and just pulled out these bins – he was amazed at how organized it was. I didn't mention I just did it the day before 😉
What you will need to Organize Under your sink :
Two open bins HERE
Two sets of drawers HERE
Long Skinny Bin HERE
Two sets of Spice racks HERE
Command Hooks HERE
Command Strips HERE
These are the items I used, find what fits best for yours.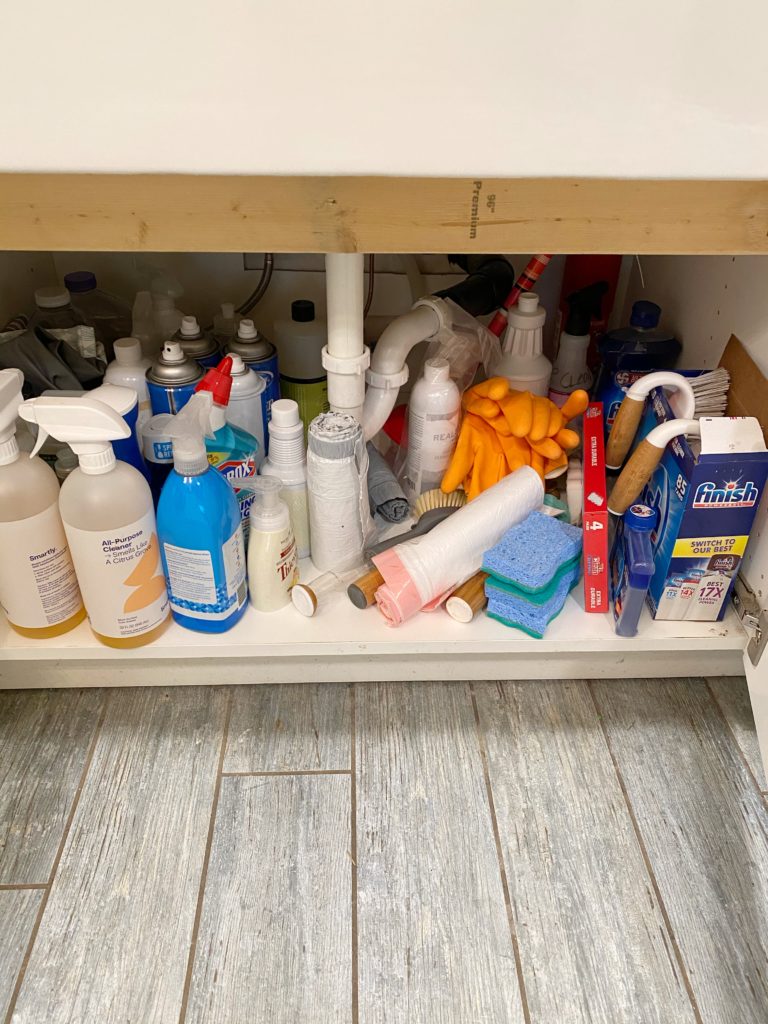 The first step, is taking out everything under your sink and clean it out.
Once you get all your bins, let's get started! Are you ready to see the finished look????
I wanted a place for all my brushes to go and easy access, I used these spice racks HERE and it gave me just what I was looking for.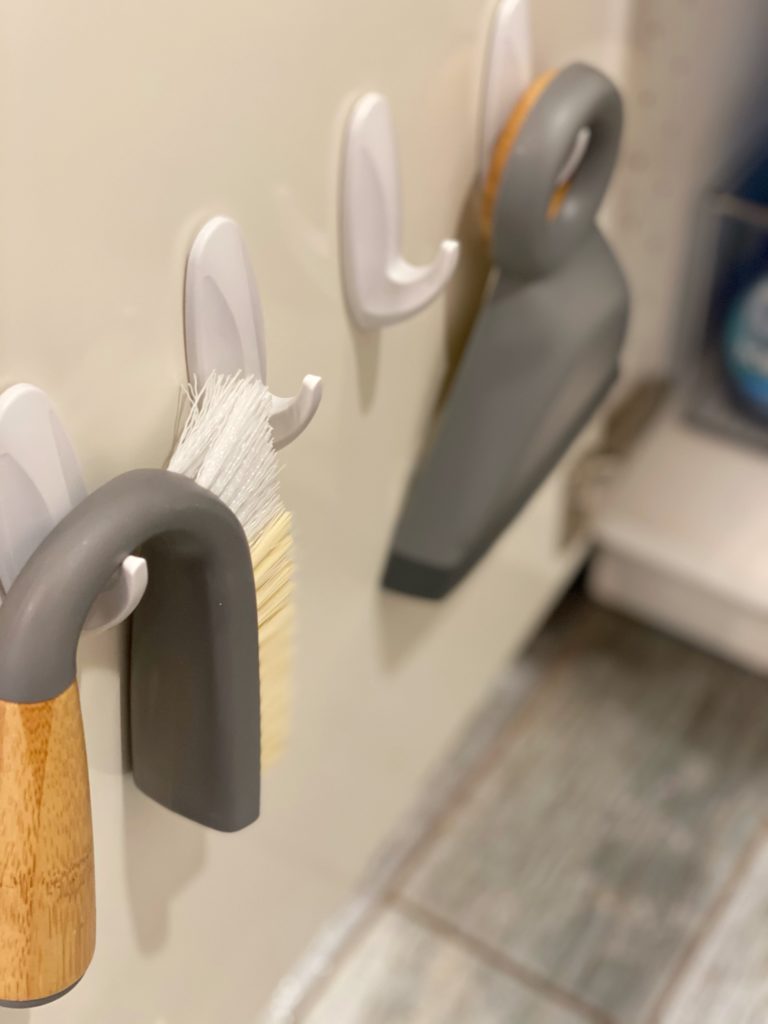 Using command hooks is perfect for hanging items or a rag!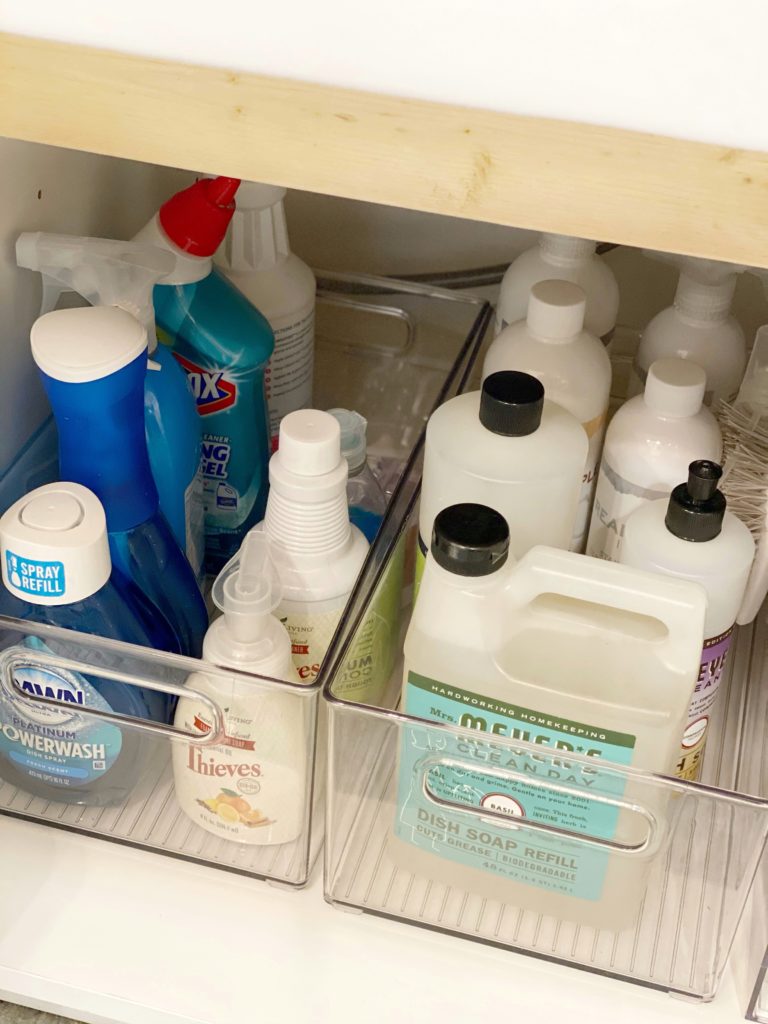 I love the size of these bins, you can fit a lot while still being organized.
These little drawers are perfect to hold dish tabs, sponges, gloves and any of the small loose things.
Here it is all complete, even a spot for paper towels!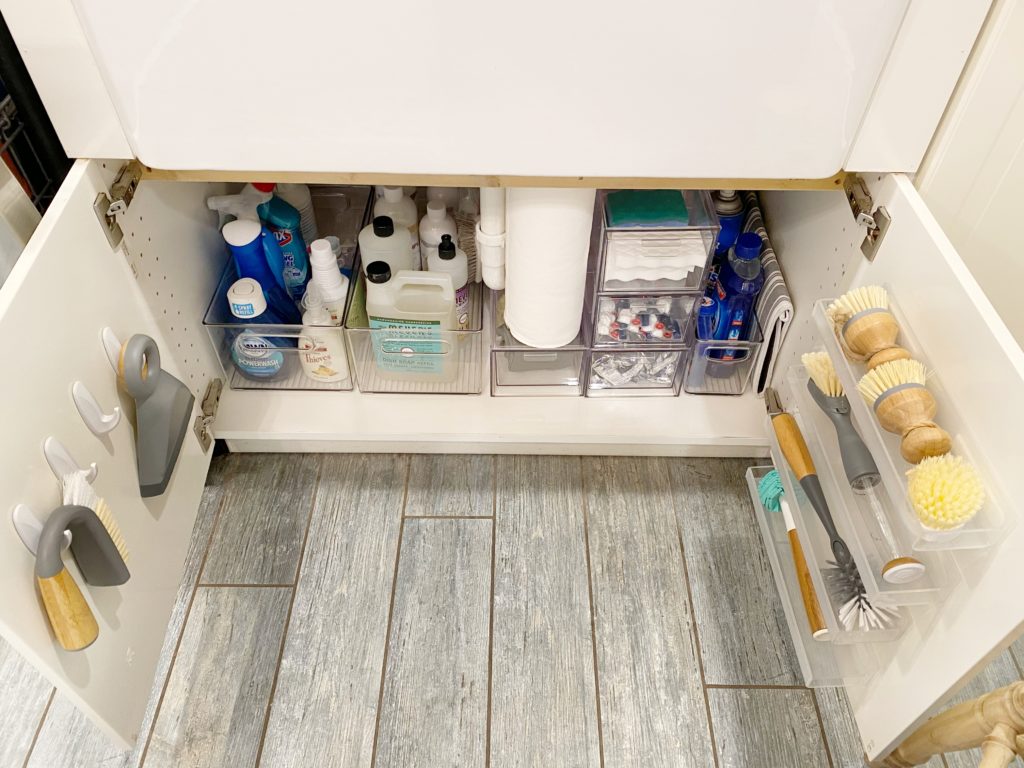 This view makes me so happy, honestly the money was well spent and I wish I did it sooner!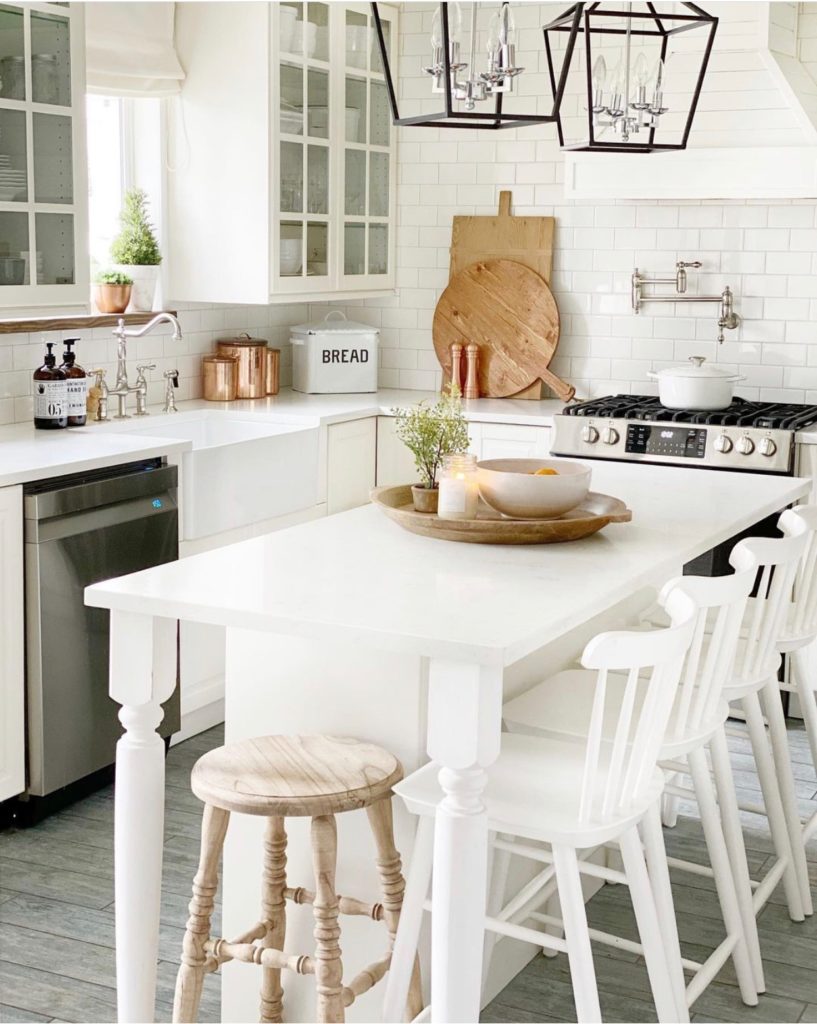 You can shop the items below by tapping on each photo. Check out the other blog posts below sharing more organization.
More Organization Ideas :