With having a small bathroom and little storage these baskets have been great for towels, toilet paper and room sprays! You can find the baskets HERE.
WHERE DO YOU PUT YOUR TOILET PAPER?
This question I get asked ALL the time and we found this in the wall toilet paper holder and it's been amazing! You can find it HERE.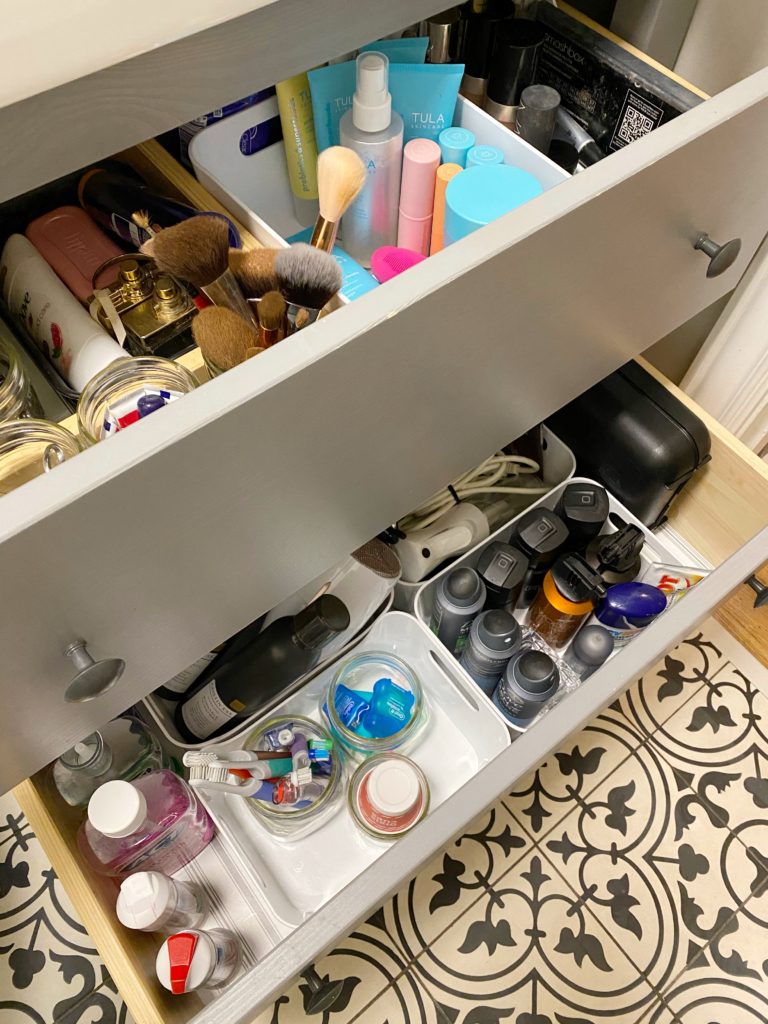 Here is a peek into our drawers! This is where we store it ALL! Let me show you a little more of the details. Remember this isn't the "pretty" just the real life everyday! Now for the bathroom organization!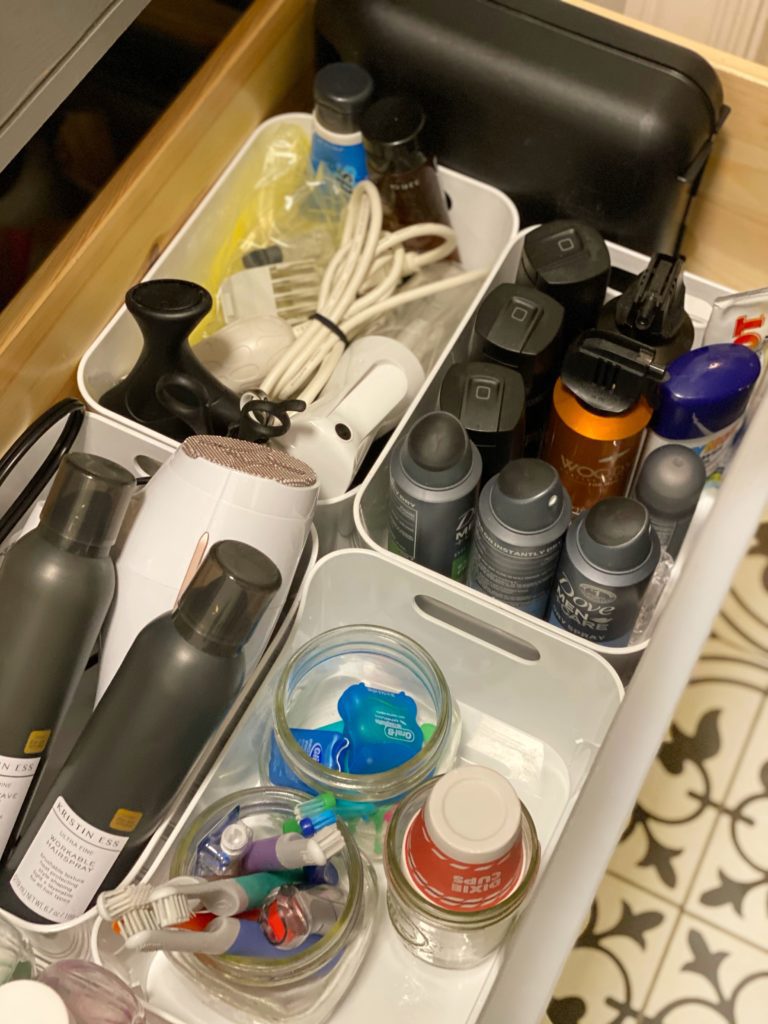 This is the kids and James drawer. I love using bins to keep everything organized, then add some jars for all the small items.
Here is my drawer with all the things – it's a LOT but using the bins and jars makes everything so neat and tidy!