Walmart + Laundry Room Essentials
Shopping at your fingertips? Yes, Please! Walmart+ is the way to go! Let me share some of my favorite things about the membership and all the details!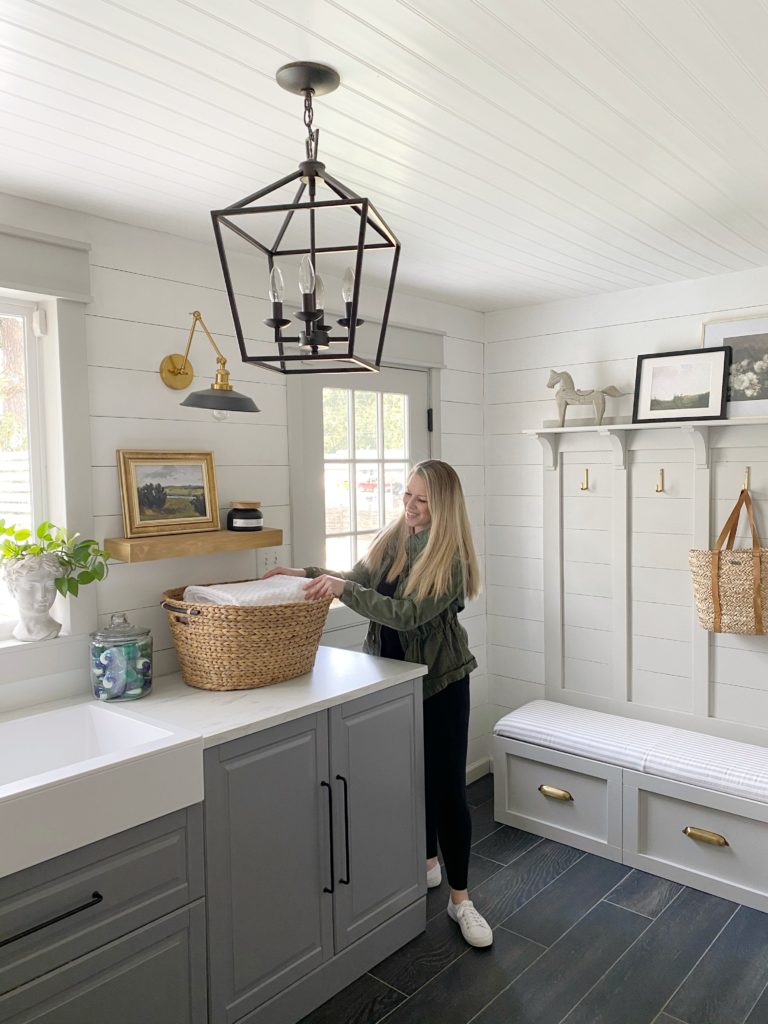 We have been working on all the finishing touches on the house, and have had no free time! Walmart + saves the day! We started using it last year and it's been so incredible. If you haven't heard about it, you will not only save time but money too!
How does Walmart + work?
You first sign up for the Walmart+ membership HERE. What you will get is free shipping from Walmart.com with no order minimum (Excludes freight & Marketplace items.), including next day or two day shipping.
Another benefit from Walmart+ depending on your area is free delivery from your store. You can get groceries & more delivered as soon as today, at the same everyday low prices you love! There is a $35 minimum and restrictions apply.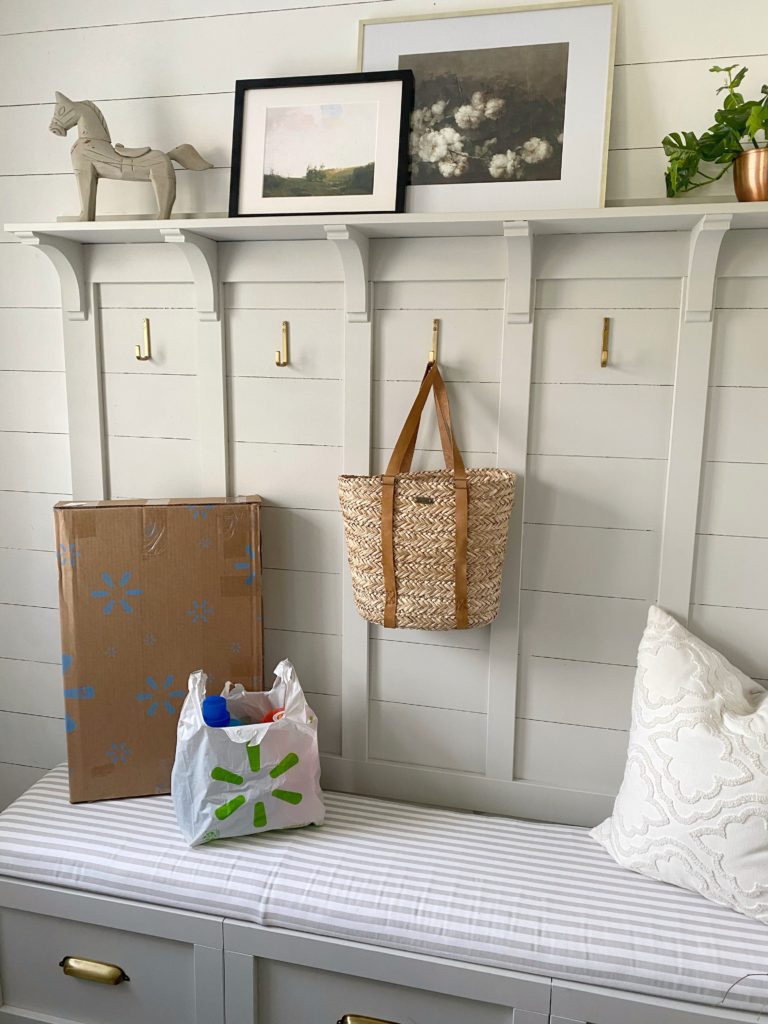 I have to say we have been loving using the Walmart+ , like I mentioned before it saves us time and my sanity too because it's one less thing I need to do! Between homeschool, taking care of the house, kids and work it's been a lifesaver!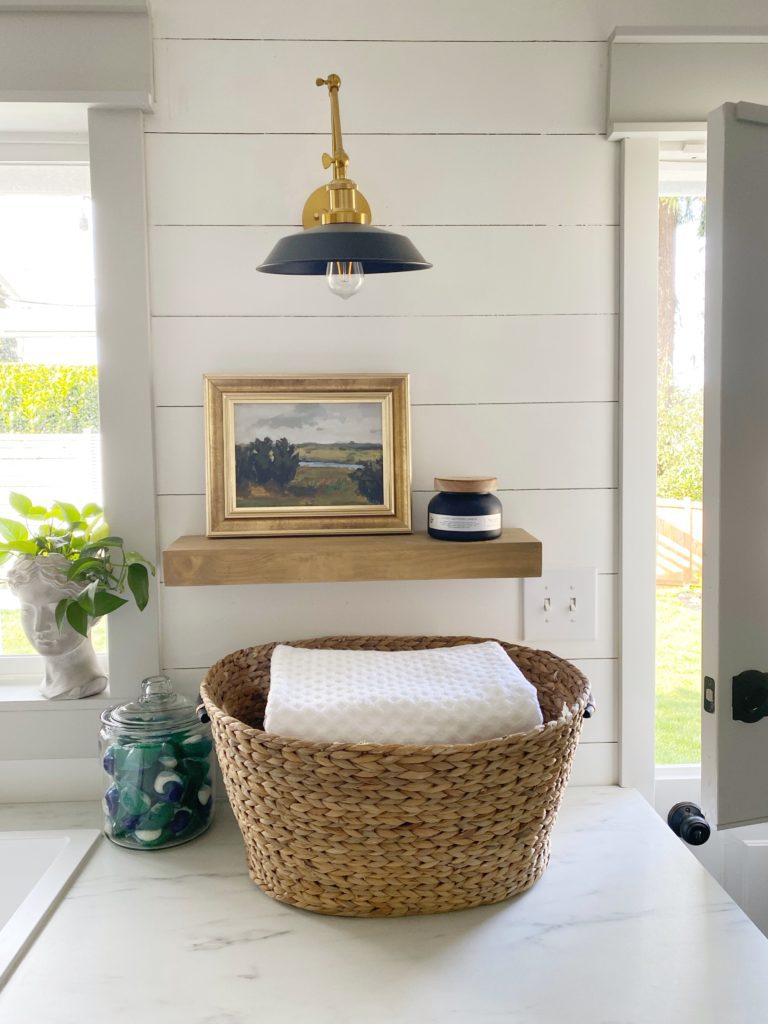 Now I know your ears perked up with saving money, not only is it because of Walmart's amazing prices… but I am not spending money on gas to drive there and the biggest part I am buying what I need. Have you ever gone into Walmart, and had your list of a few items and your cart was overflowing when you left? Yes, I can see it … well that's me every time I leave the store and that isn't even with kids … if they come there is no hope!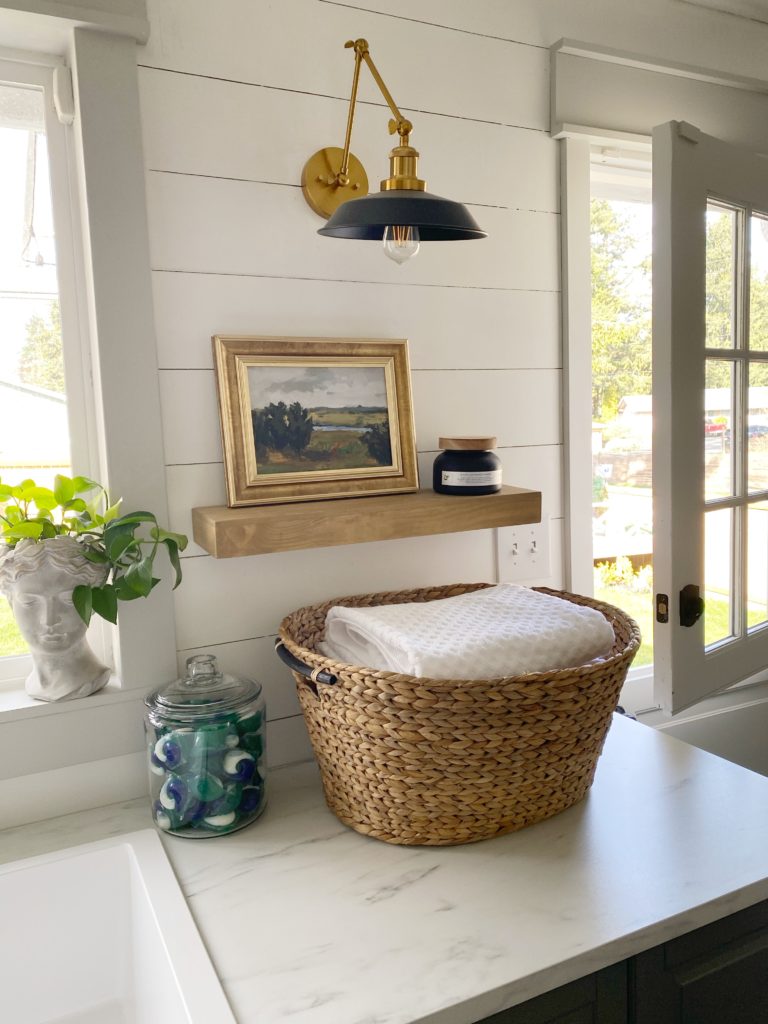 I needed my laundry detergent, dryer sheets, and fabric softener and it was delivered right to my door!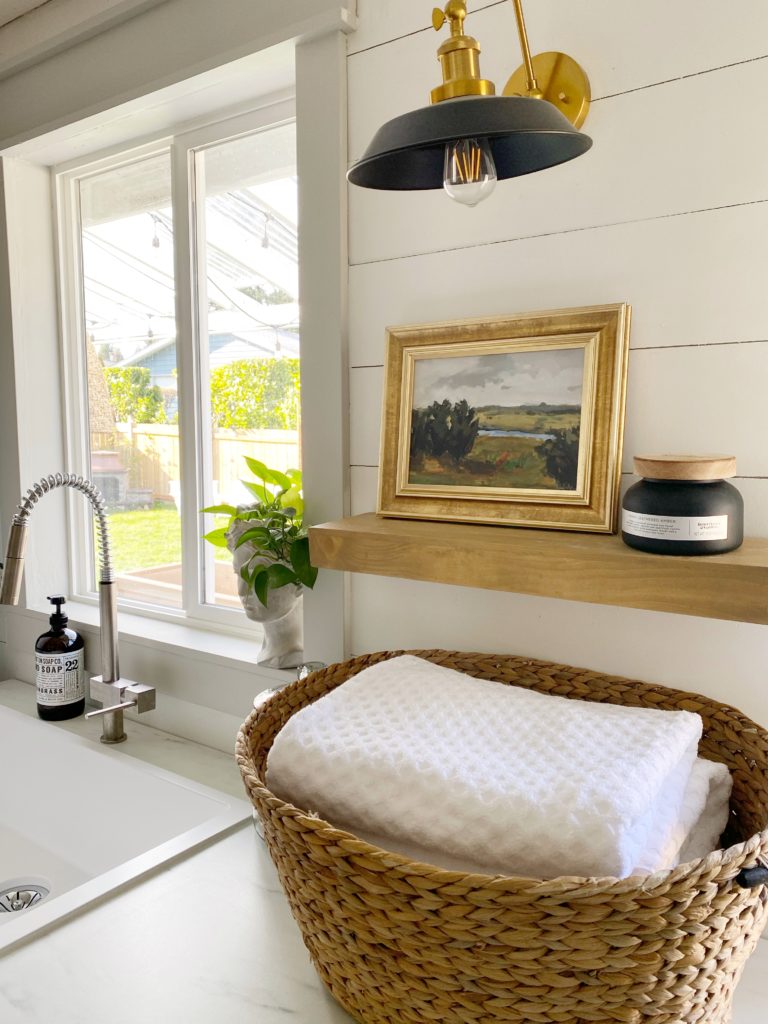 I needed the finishing touches to my laundry room and I went to Walmart.com and found this amazing light fixture delivered right to my door!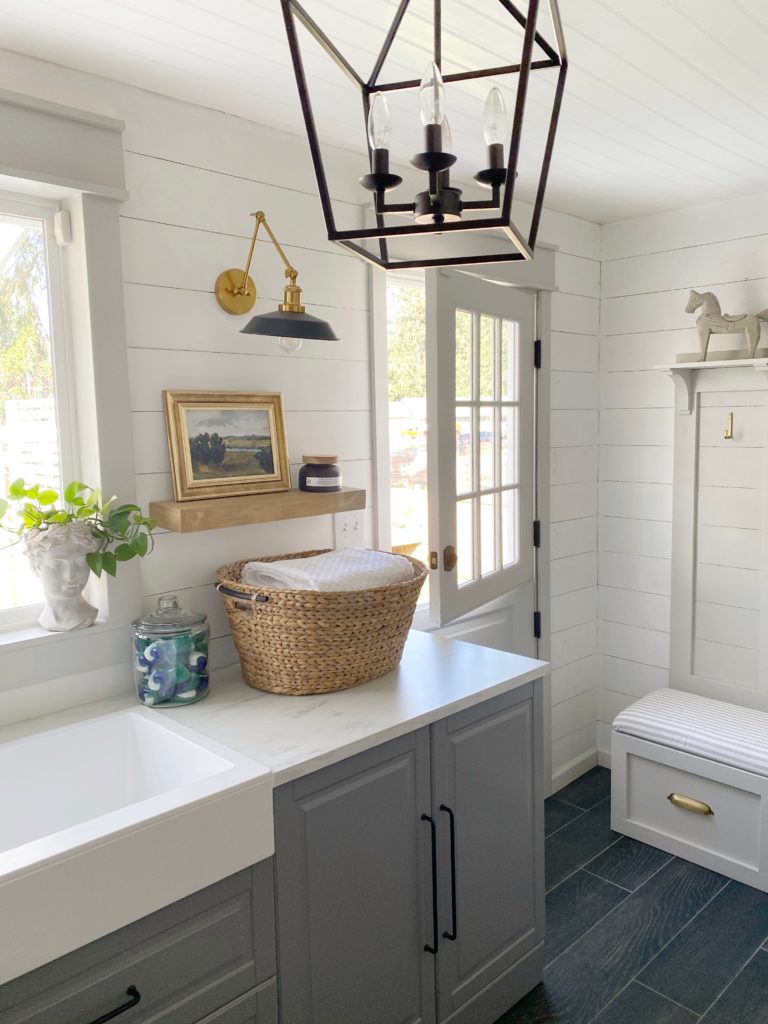 Fresh new candles, if you haven't tried the Better Homes & Garden Live Better candle line they are amazing and delivered from walmart.com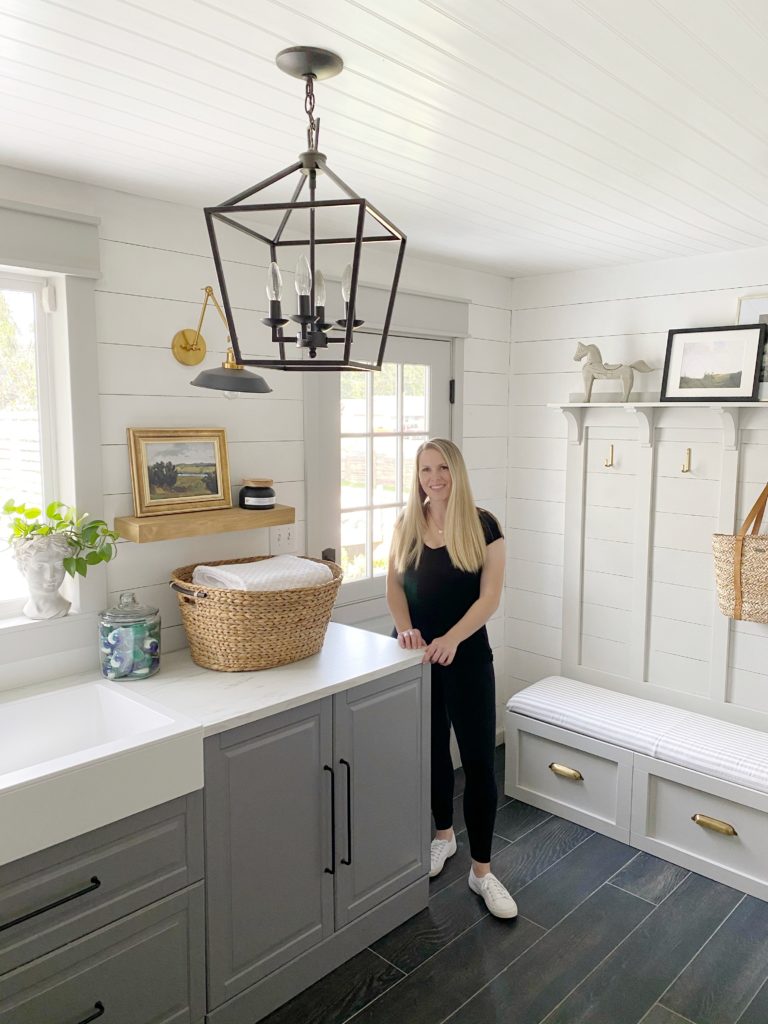 These glass jars HERE I use all over my house and just what I needed for my laundry room – delivered right to your door for FREE when you have the Walmart+ membership!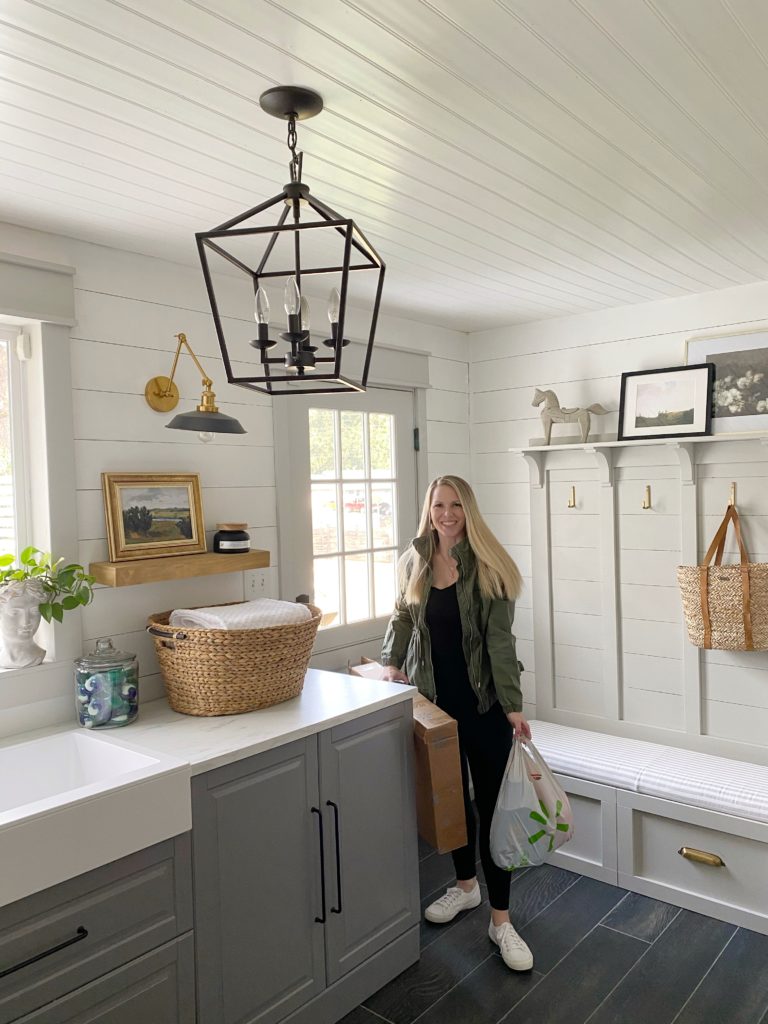 I hope you enjoyed learning more about the membership you can get yours HERE too! If you want to shop the post click the images below.