LEGO Storage : Organizing with The Container Store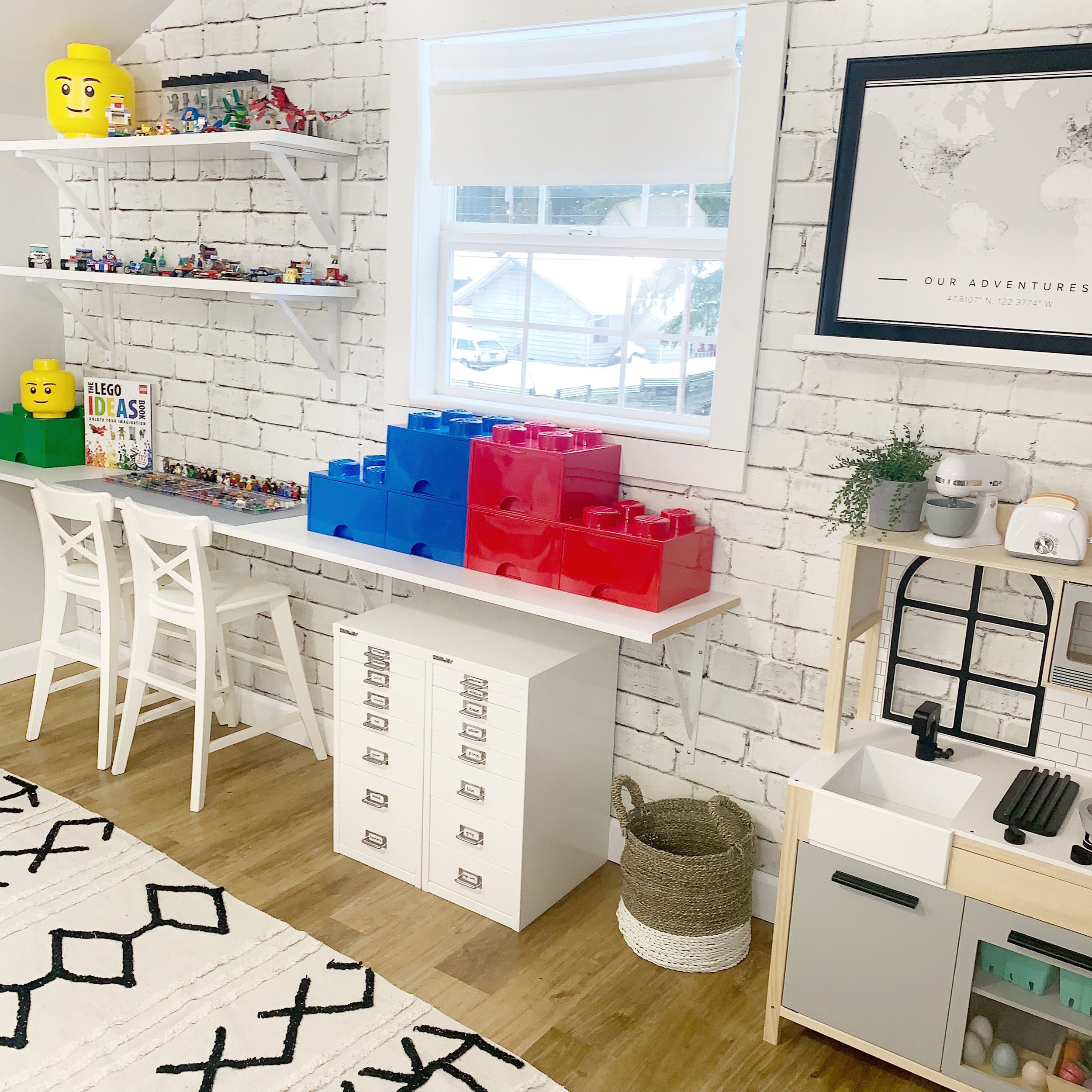 The reveal you have all been waiting for! This has been such a fun project to do, the kids are using it everyday and this is what it looks like when they go to bed. I know most lego areas you see are minus all the creations, but I wanted to show it in all its glory! The kids not only made all the creations they got to go to The Container Store and pick out all the things for the space!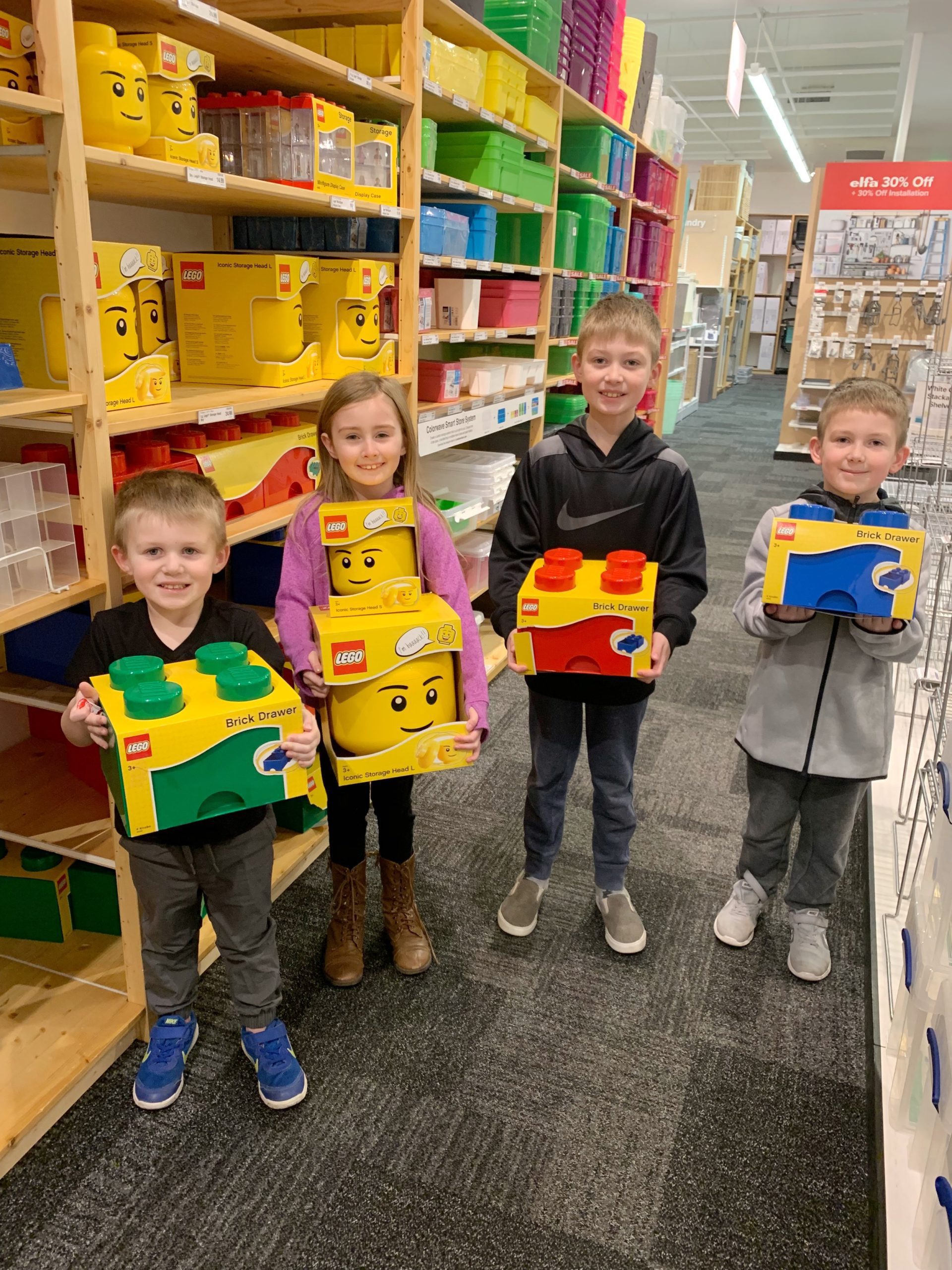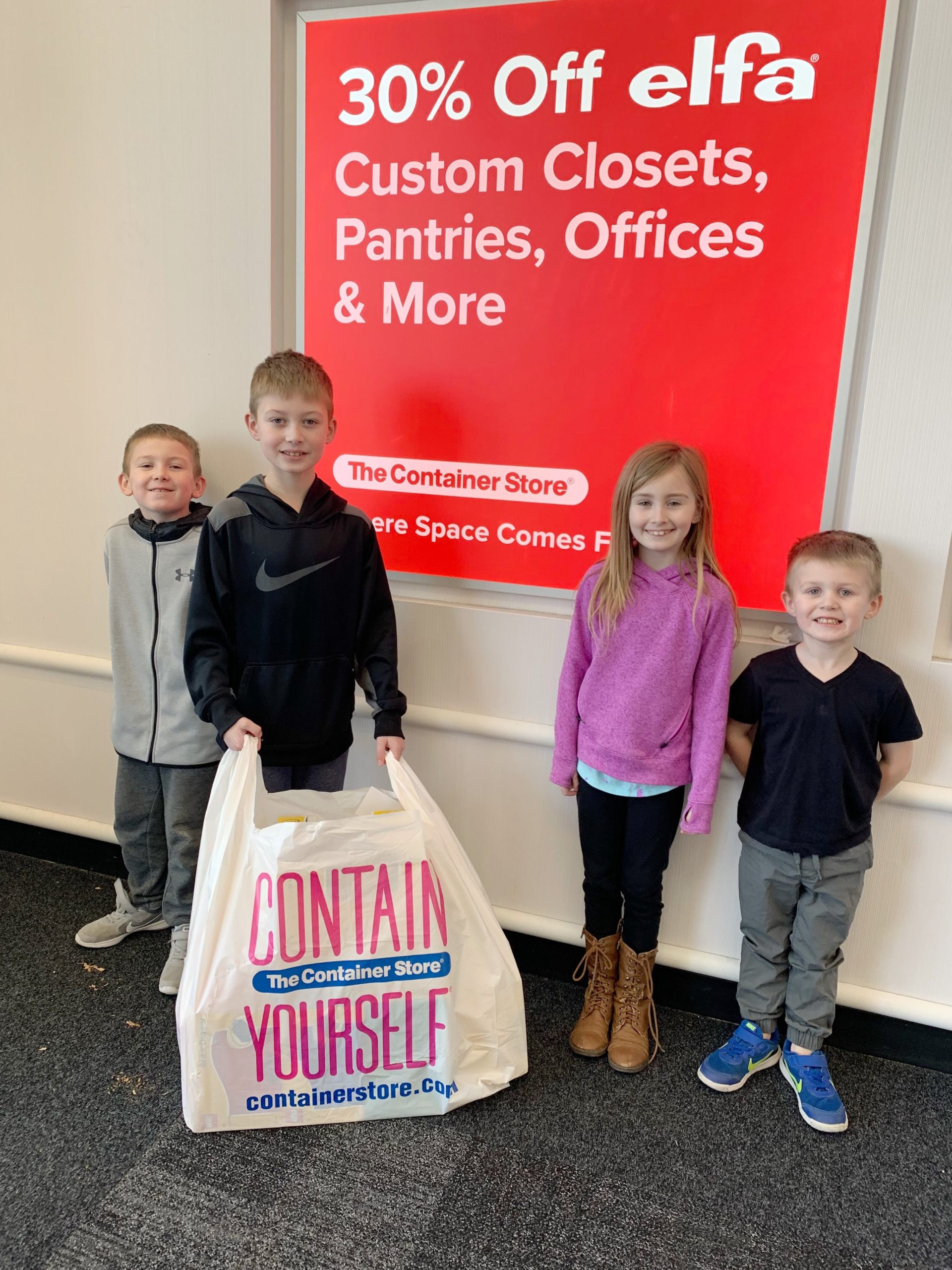 Doing all our projects the kids don't always get to make decisions with what we do, so this project I wanted to let them have full creativity! First stop was The Container Store and boy did they have fun! They had a great selection of organizers that were even the LEGO brand, we found a few more to share with you too.
Here is a view at one of the fun finds we found that was perfect for all their figurines, the 27 compartment box and it even has a lid so they can take them when we go out.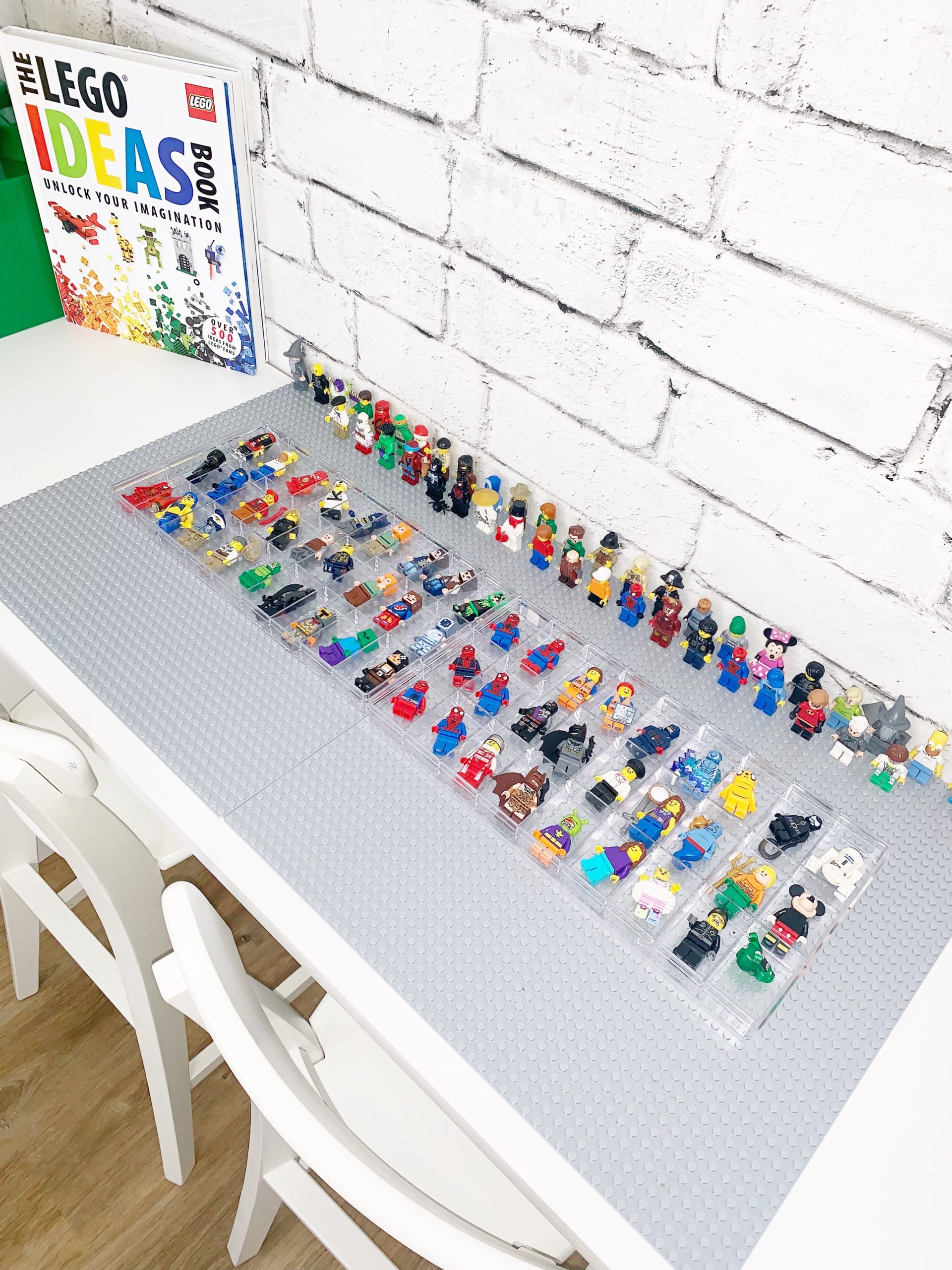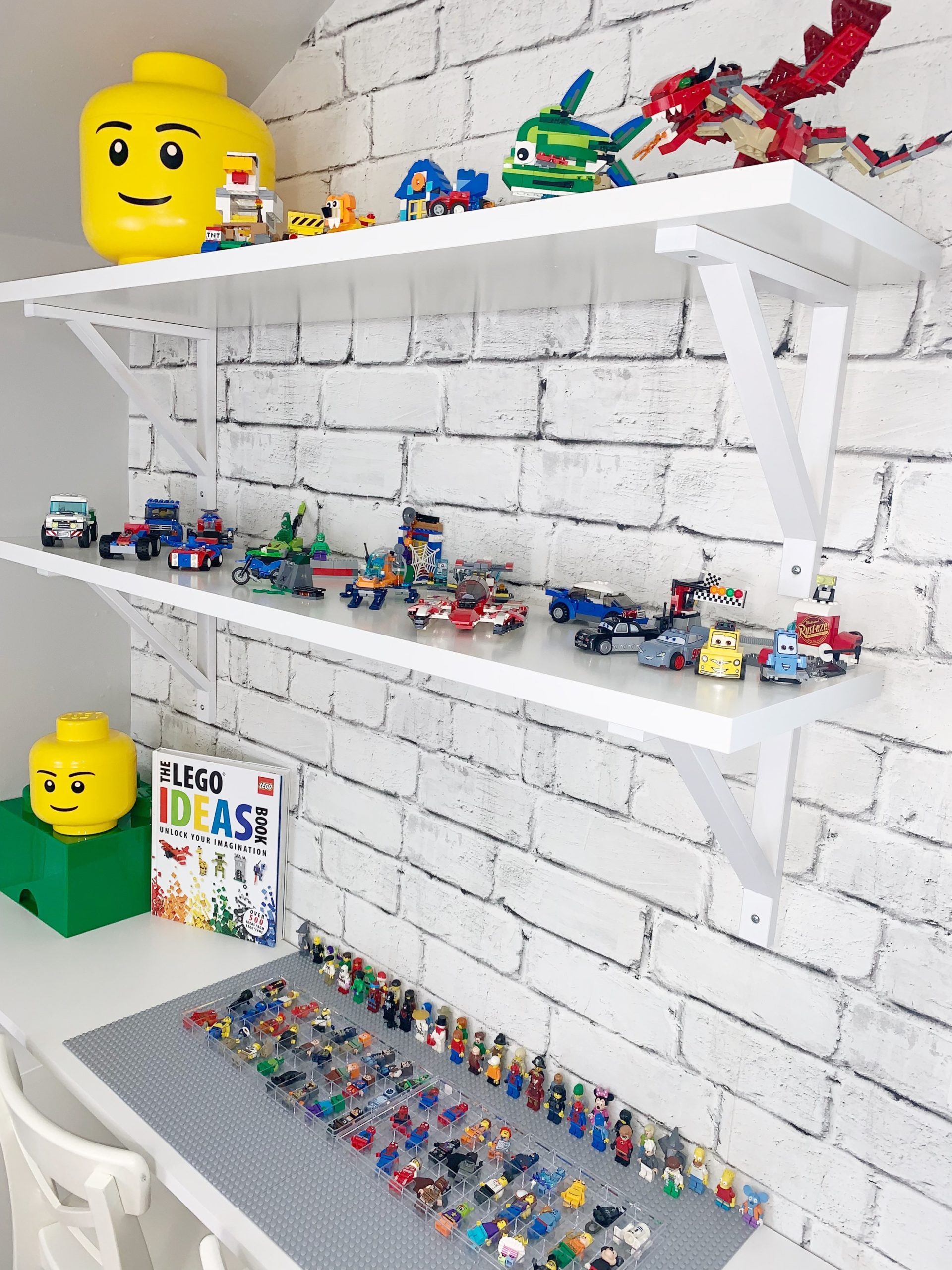 These figurines move all over, you would think that after the kids fall asleep they are playing with all the creations that were built that day. During the day they are normally doing that too!
Now lets get to the part you have been waiting for, how we store legos! You saw how we stored them before, and while it worked we loved the look and the function of the Bisley Cabinets! These cabinets fit the room perfect a little industrial but not to much! I love all the drawers and while they seem small they hold a ton, let me show you.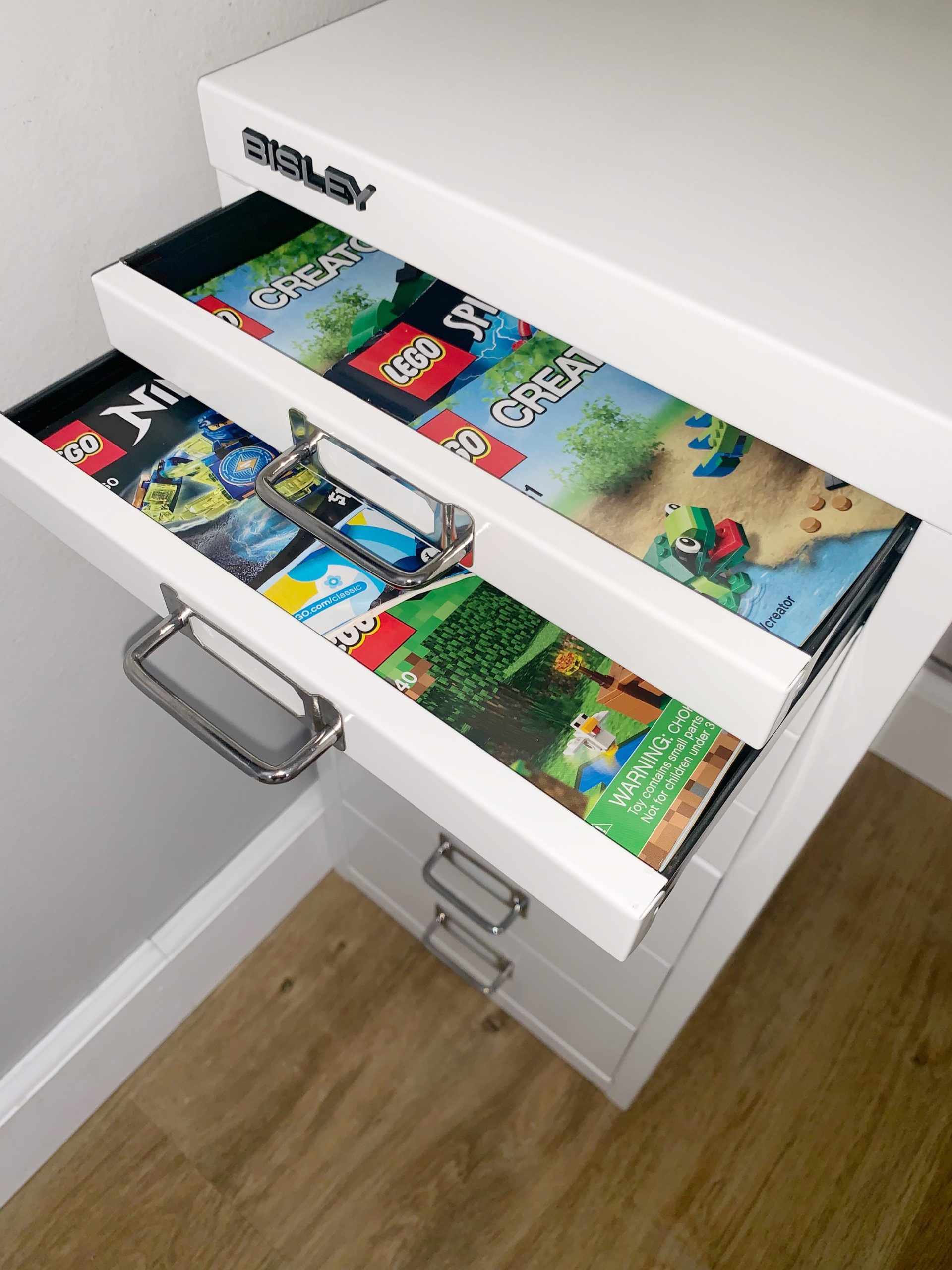 These little compartments are so perfect for all of their instructions for their legos.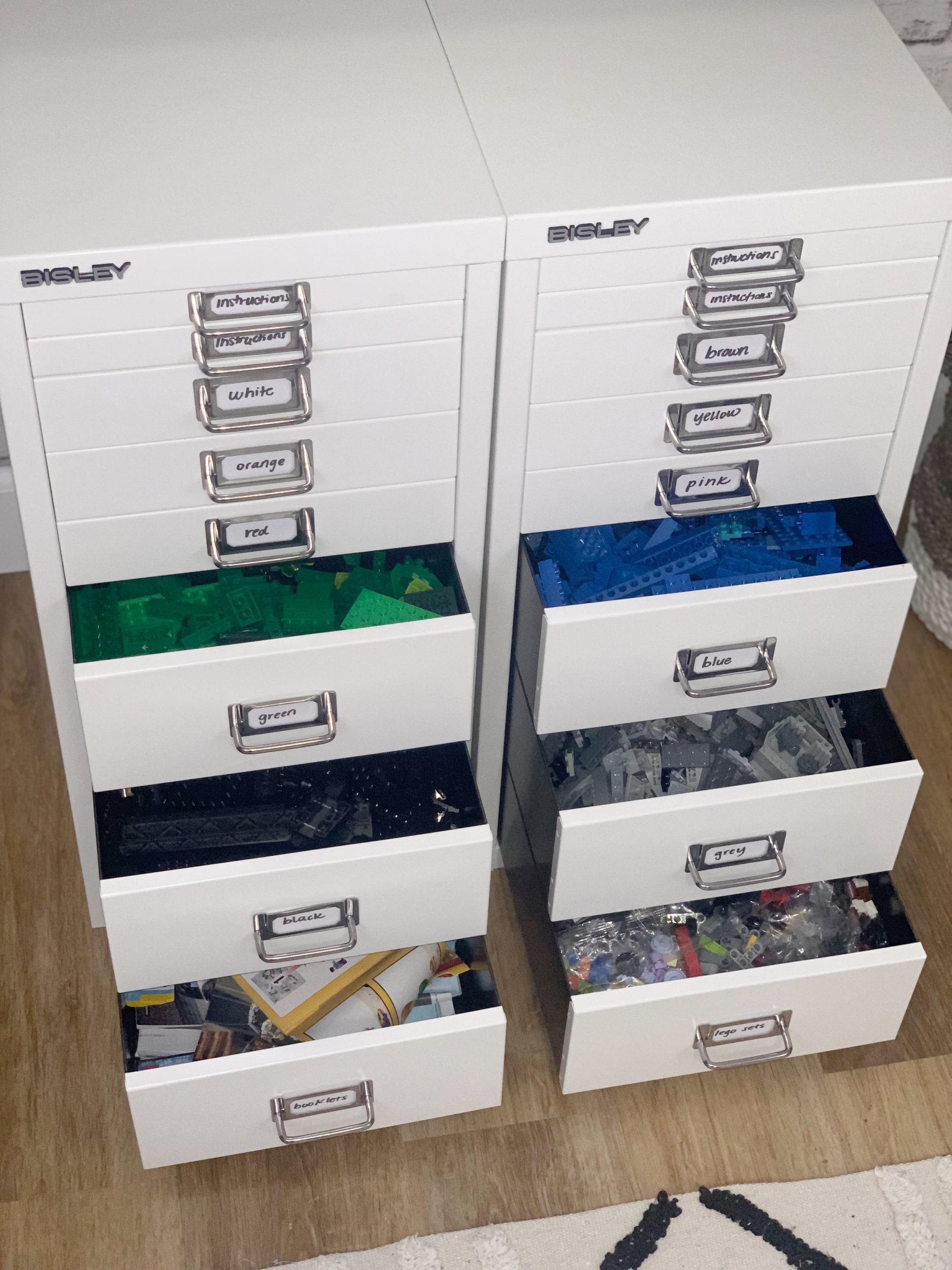 The fun part for me is the organizing and what better, than to add labels! The kids got to help with all the sorting and finding their homes.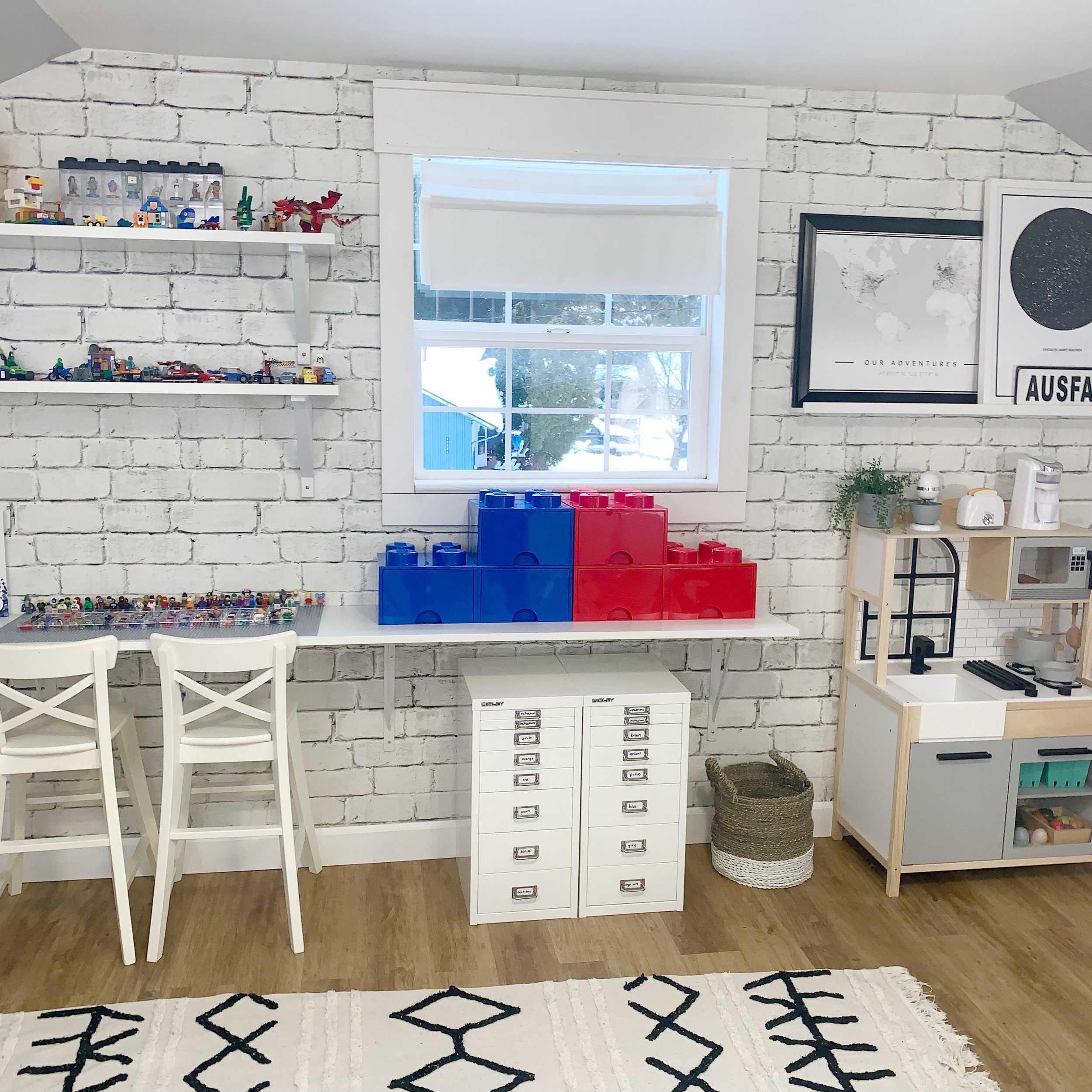 One thing we didn't have organized before this was all the sets of legos and random pieces , we had it in one large tote before. Now you see those huge lego pieces that we found at The Container Store, well each one holds all the extra sets we have in bags and then some of their creations. I love that each lego storage has drawers to pull out.
Here is all of their creations, from the little figures to the big sets they have worked on. I love this project not only to let them enjoy their legos but to help make them feel like they were part of it. Hopefully they continue to want to build and learn how to do more sets and let this grow with them!
To shop everything from this post I made this easy list to shop from, just click the items below.
Thank you for supporting my blog!
Bisley 8-Drawer Cabinet White
Lego Minifigure Display Case Black
Large Lego Storage Head Boy Yellow
Small Lego Storage Head Yellow
Red X-Large Lego storage drawer
Blue X-Large Lego storage drawer
27 Compartment Box Clear
29.6oz stacking canister with white lid
Green Large Lego Storage Drawer
Red Large Lego Storage Drawer
Blue Large Lego Storage Drawer