Organize : Rubbermaid Outdoor Storage Shed
Living in a small space with limited storage and no garage, we needed a shed! Today I am going to share with you how we organize our Rubbermaid outdoor storage sheds!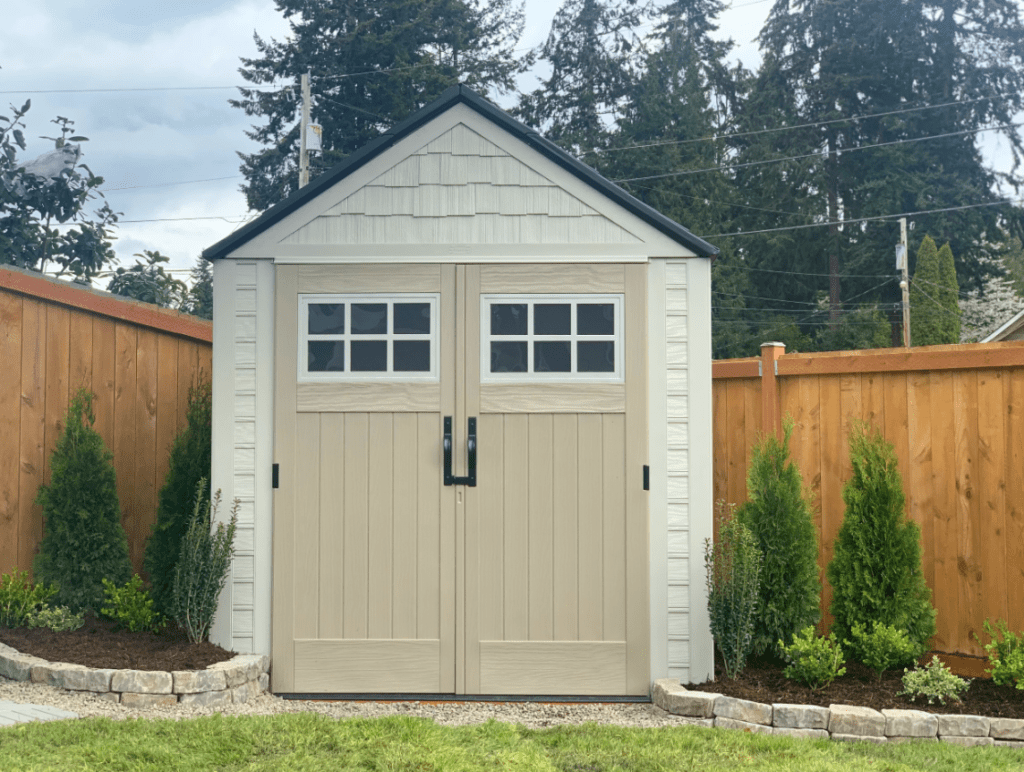 If you have followed along on my stories you would know we moved this shed from this corner, and while that was fun I can't wait to share what we are doing with this side. Today we are going to be showing how I organized this shed and the new Rubbermaid storage shed!
Let's Organize!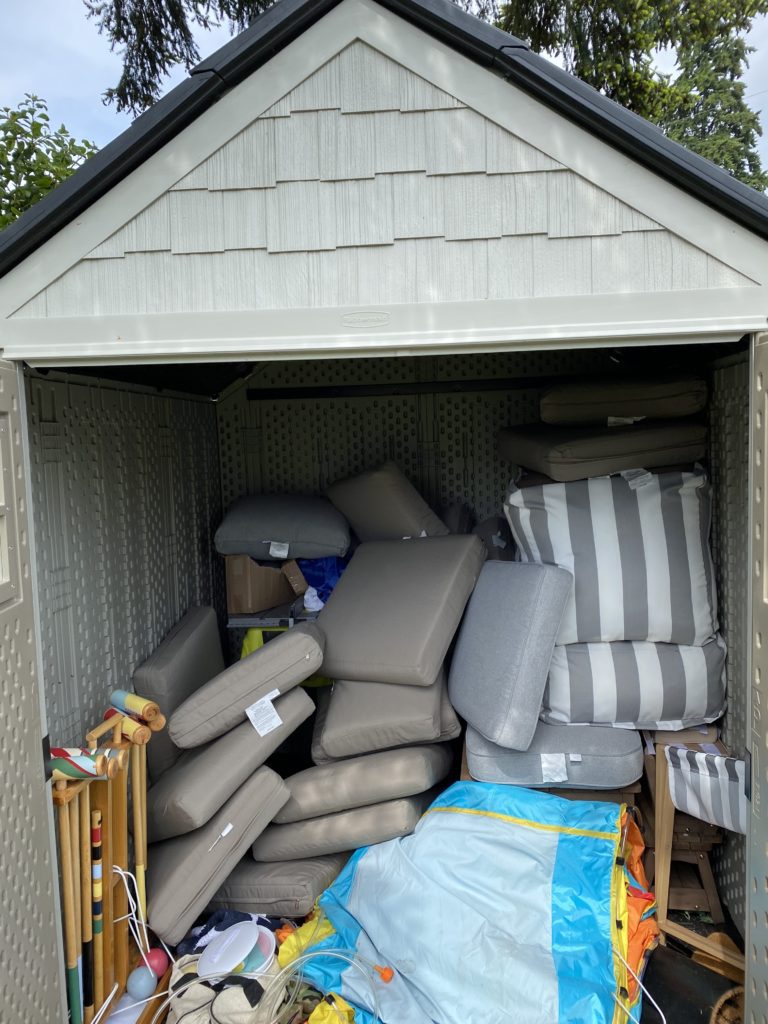 OK, this is what NOT to do in this first photo. The second photo, well it looks organized … but we have A LOT more stuff! Let's see how I organized the sheds!
OUR SEASONAL SHED: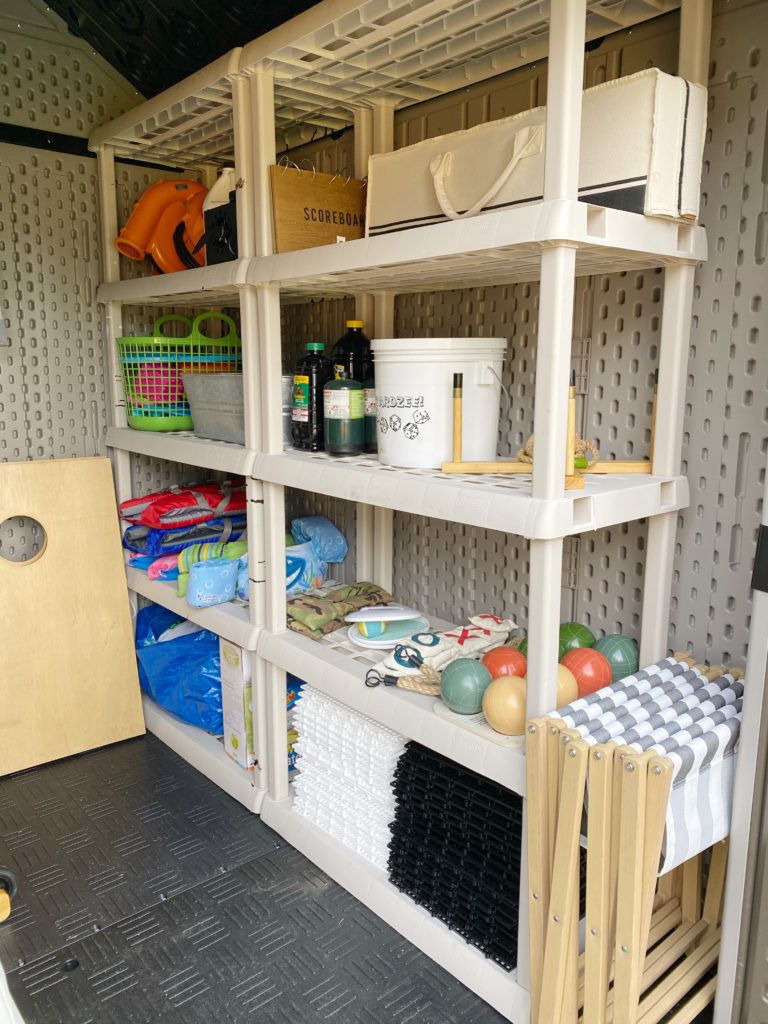 We have a lot of seasonal items! We enjoy playing lots of yard games in the summer and spending any free time we can. In this Rubbermaid shed we keep any summer and winter items.
TOOL/GARAGE SHED:
We had a lot of paint supplies, random household fixing supplies and having these shelves make it handy to organize!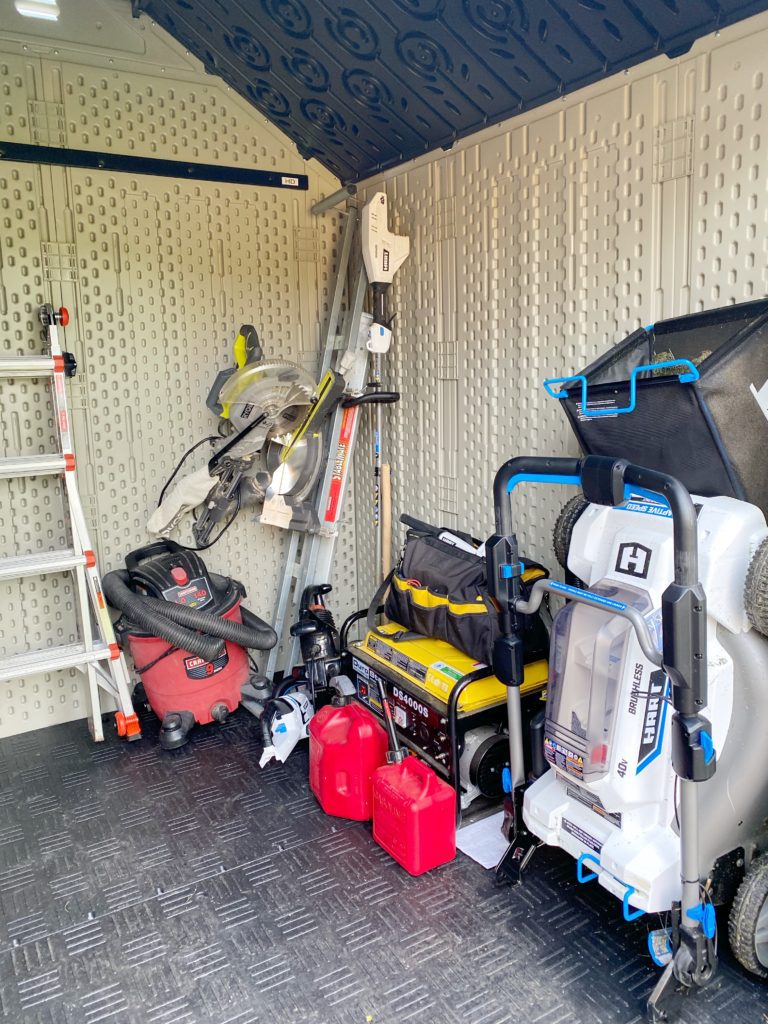 On this side we have all the hefty things and lawn care! I can't say enough about having this Hart Tools lawn mower that folds up – it sure helps with storage!
How do I organize my storage shed?
Using shelves will help you organize it the most! We bought plastic shelves, but there are so many options that you can do!
How do you hang things in a plastic shed?
They sell hooks and storage for the walls of the rubbermaid shed. Always make sure to check on weight.
Where do you buy a Rubbermaid Shed?
PIN THIS IMAGE FOR LATER, AND COME PIN ALONG WITH ME HERE.
TO SHOP MY SHEDS CLICK ON THE ITEMS BELOW: