Ballet at Home – How to add a Ballet Bar
Ballet at Home, who would have ever guessed? This Ballet Bar has been the perfect addition to Zoe's room! Keep reading for all the details.
What you will need to do ballet at home is a space in your home where your dancer has room to move. A mirror is always super helpful to check if you are doing your poses correctly.
I don't think I would have ever guessed this would be our reality, doing Ballet on zoom. The nice thing is, adding a ballet bar to your home lets your dancer be able to practice and have fun at anytime.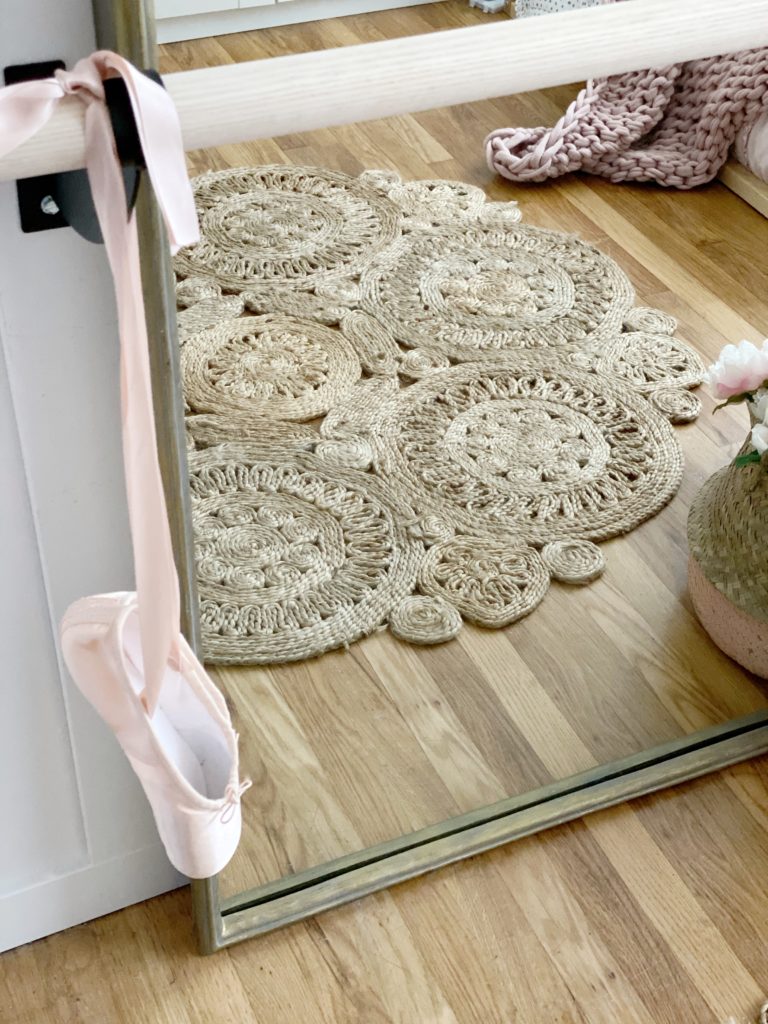 When looking for a ballet bar, there are many options.
You can easily DIY one, but we ordered one on HERE.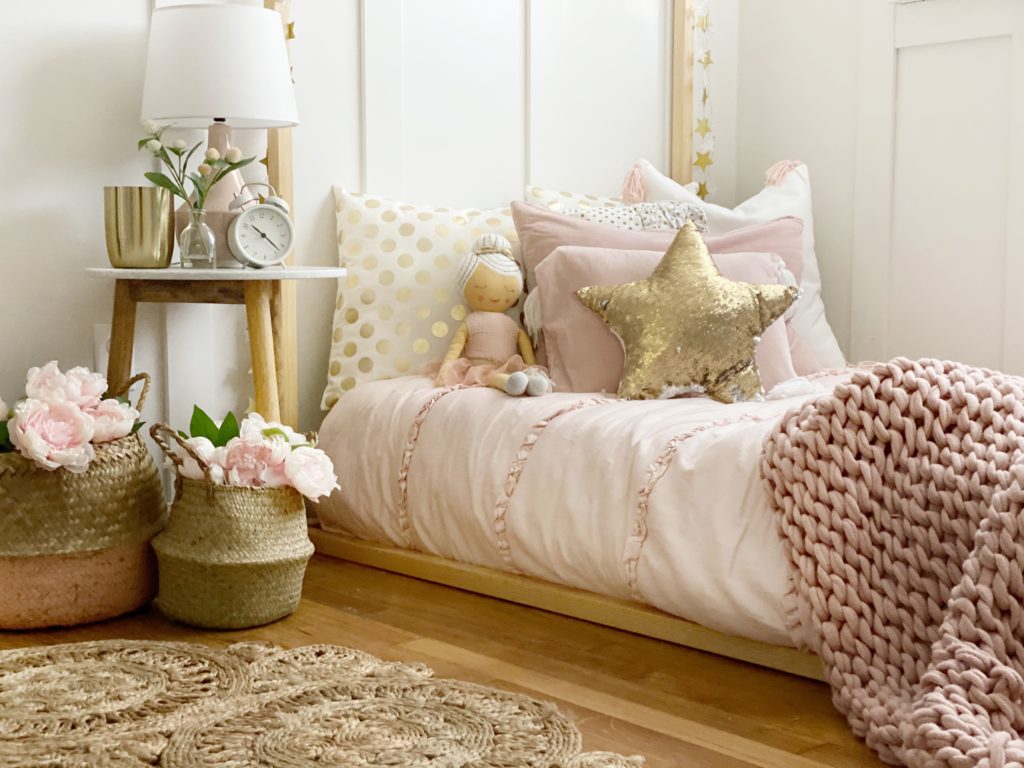 We just changed Zoe's bedding to pink and it's a fun change! You would never guess it's not her favorite color. I think she really likes it for me.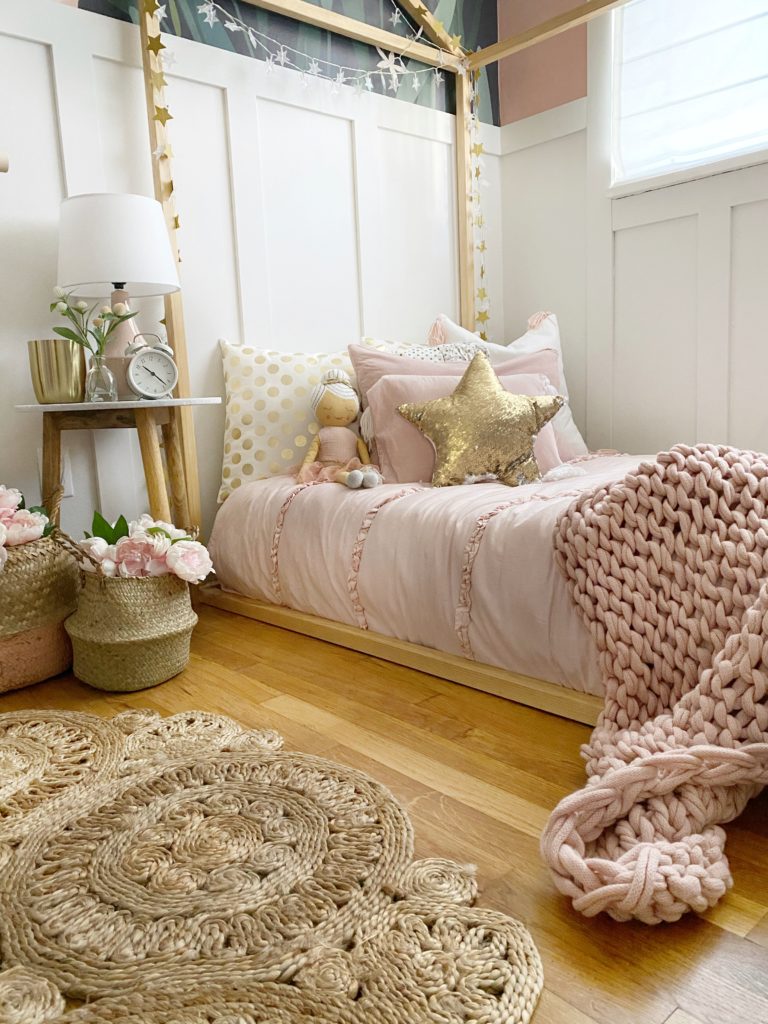 When Zoe is dancing, she just rolls up this rug.
I just adore her room and every detail, she even has a little ballerina on her bed.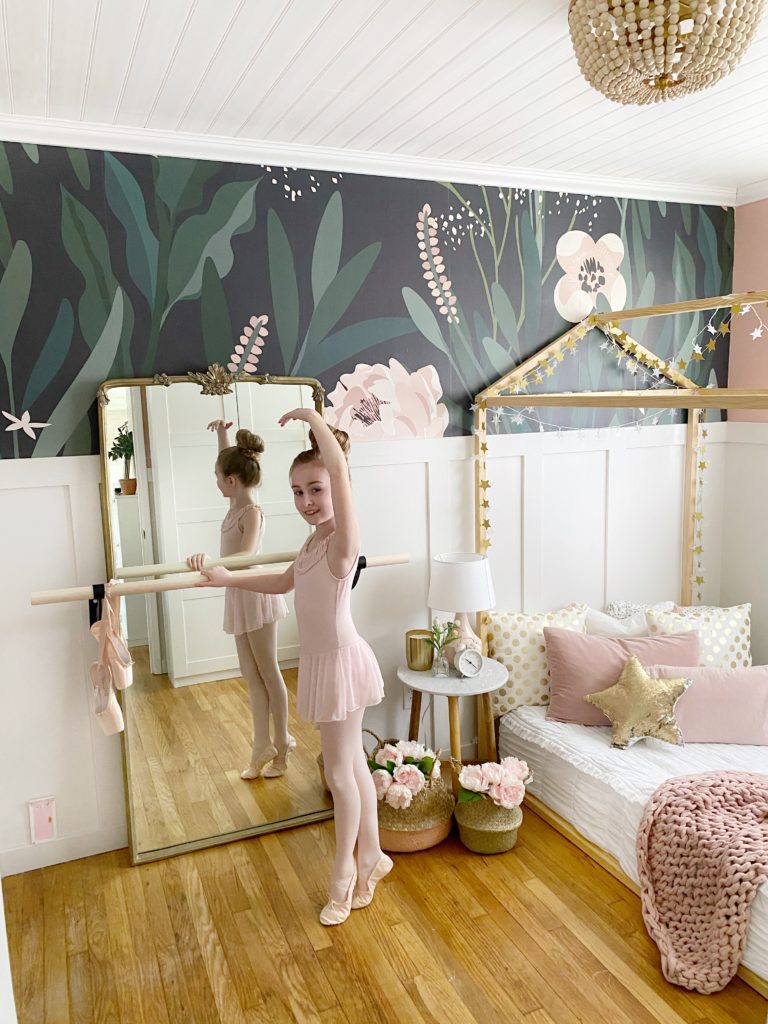 Here is a photo of my not so tiny dancer.
I hope you enjoyed seeing a little more into Zoe's room. For more photos check out the blog post below.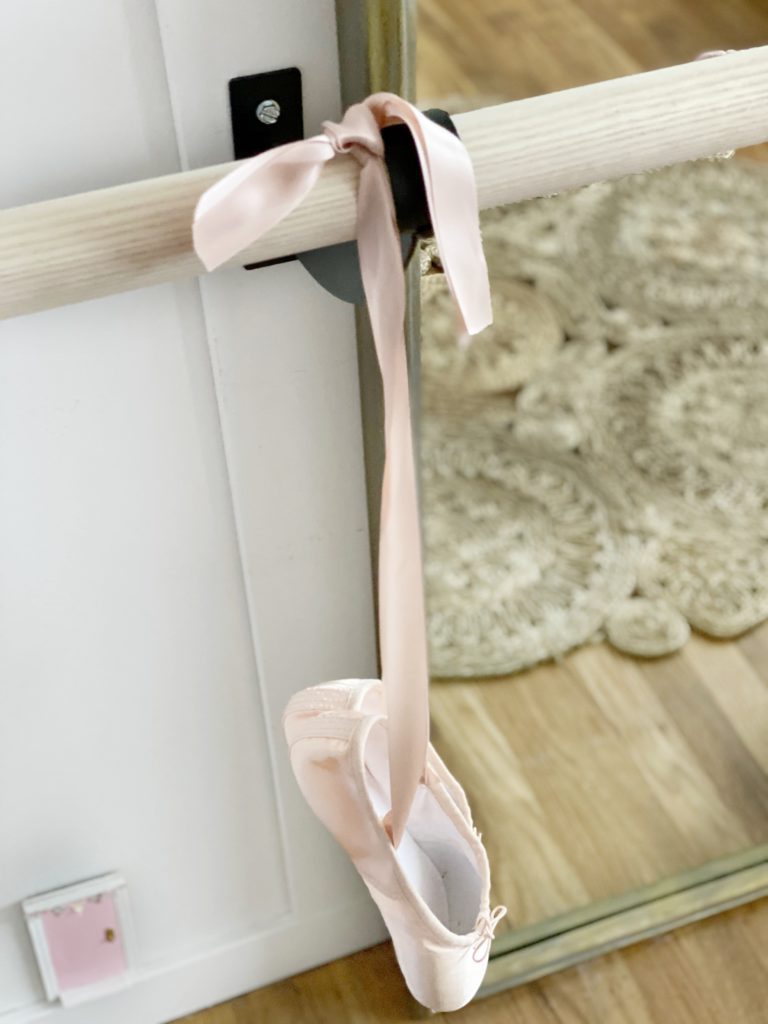 To shop this post click on the photos below :
Thank you so much for shopping with my links <3
For more ideas like this :