Playhouse – Homeschool Virtual Learning Space
Home School, Distance Learning, E – learning, Virtual learning whatever you want to call it we are ready! Let me show you our playhouse.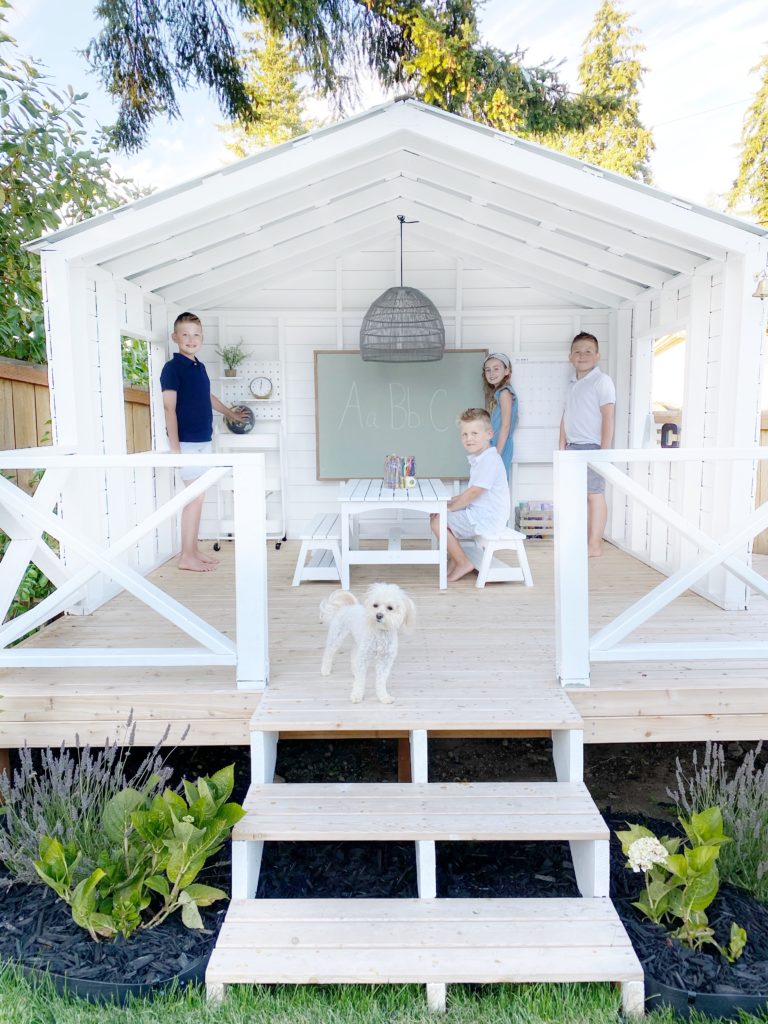 This year maybe a bit different with school, but we are going to make the best out of it. I am so glad we built this little playhouse for the kids to be able to escape to. I partnered with JOANN to make it ready for their first day!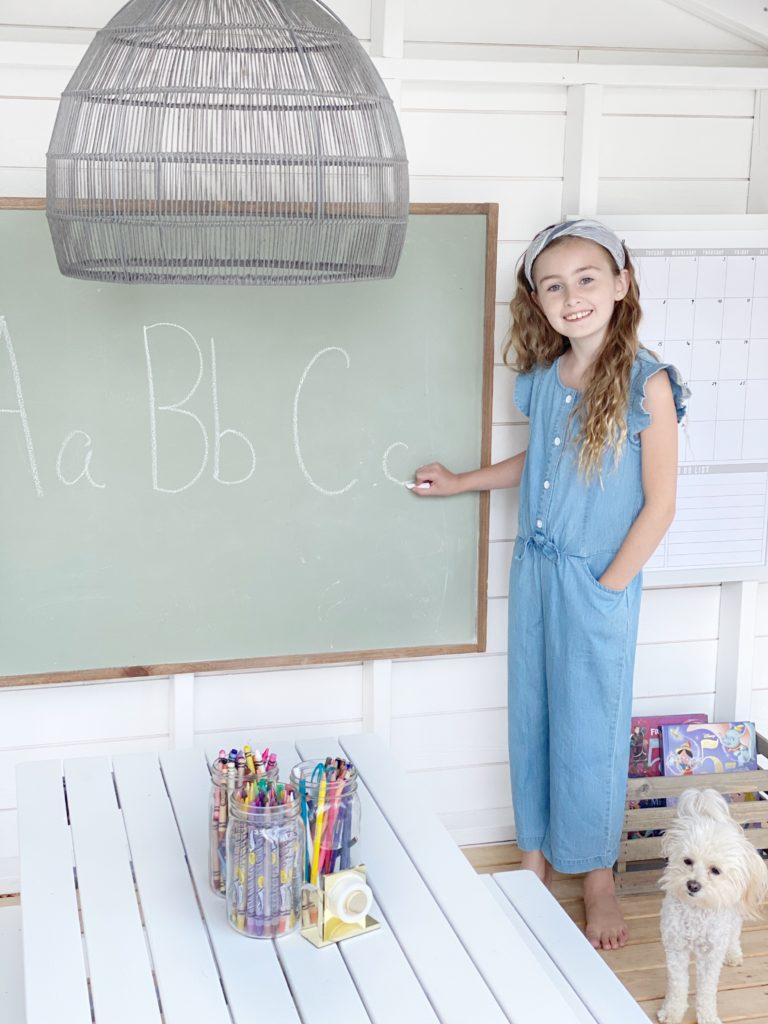 Zoe went with me to JOANN and picked out all the things for their little space. I love how she wants to decorate and have function.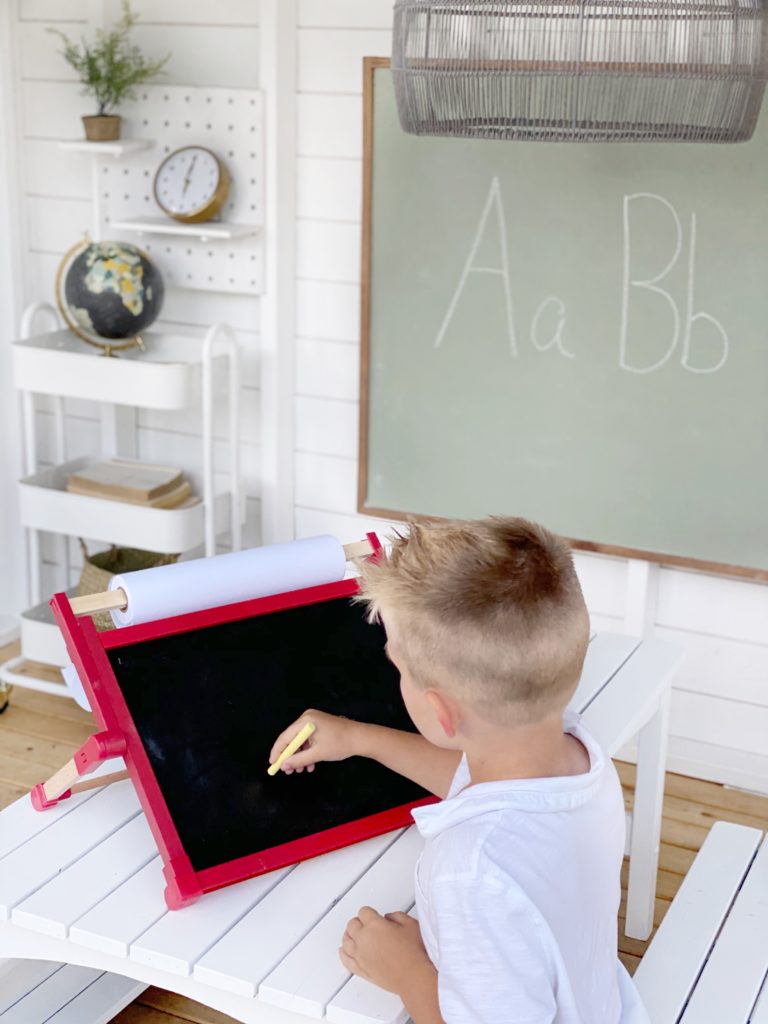 We found this Melissa & Doug tabletop easel that Ollie used and learned how to write his name! They will be getting lots of use from this, and on the other side its a dry erase board and comes with a paper roll! Did you know JOANN has all things Melissa & Doug for your kids creativity!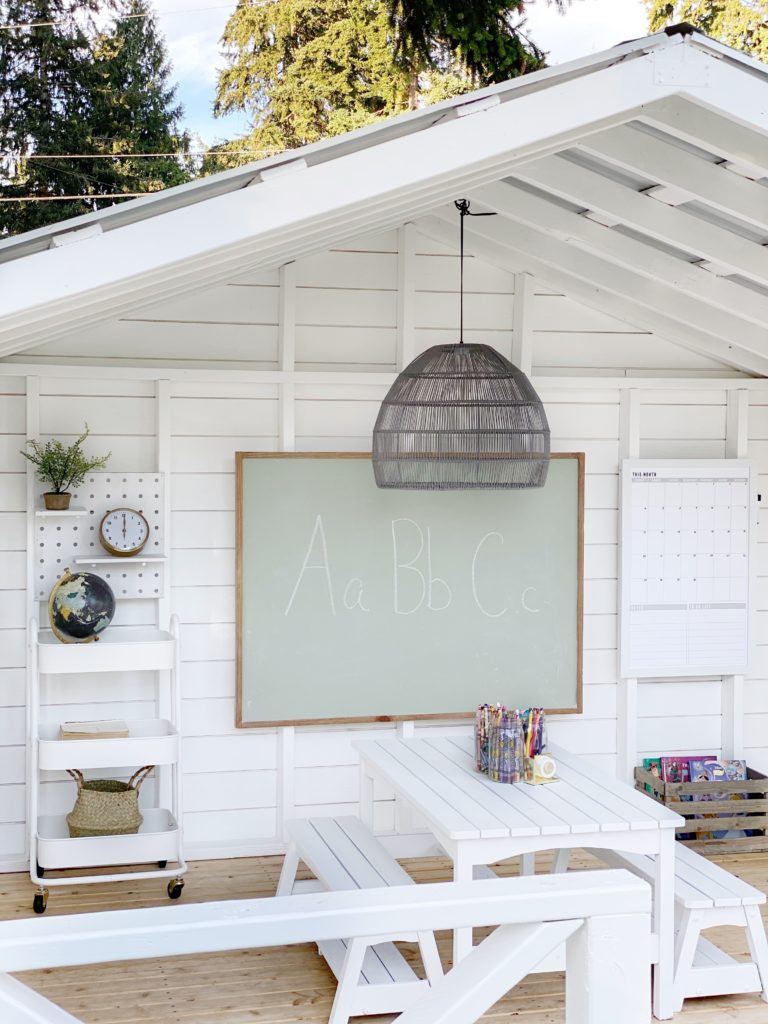 Here is a little corner of their playhouse, let me show you some more!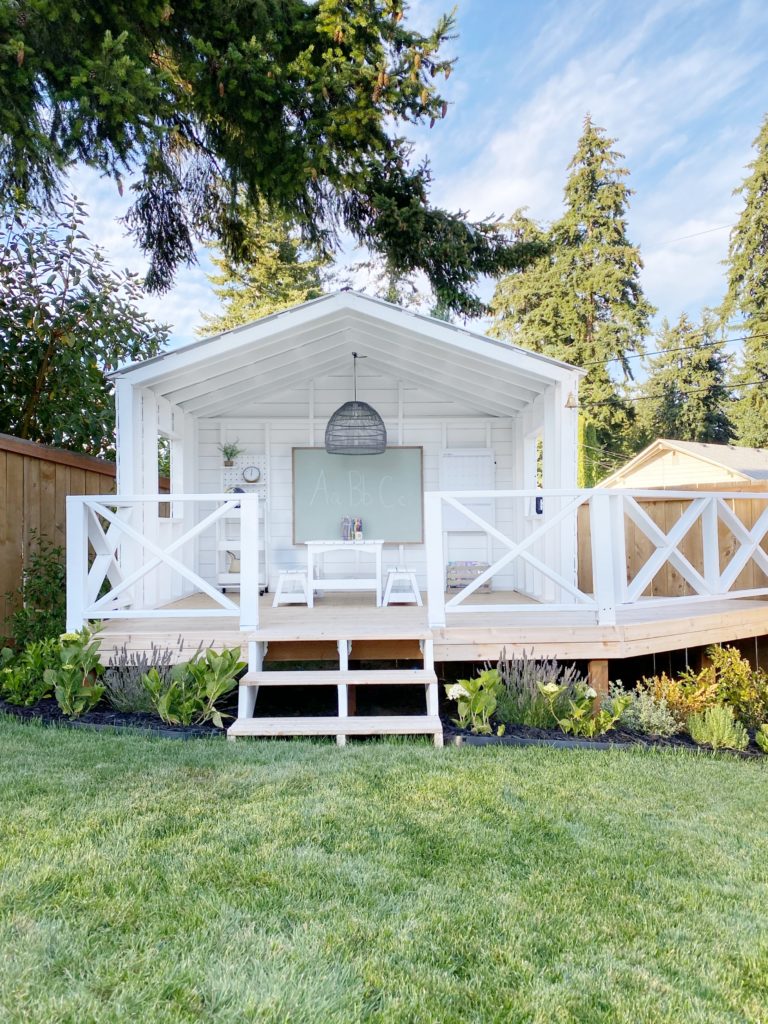 This is the full view of their playhouse, and now homeschool virtual learning space.
We filled it up with all of our favorite items from JOANN, and we have two fun craft projects to share with you too!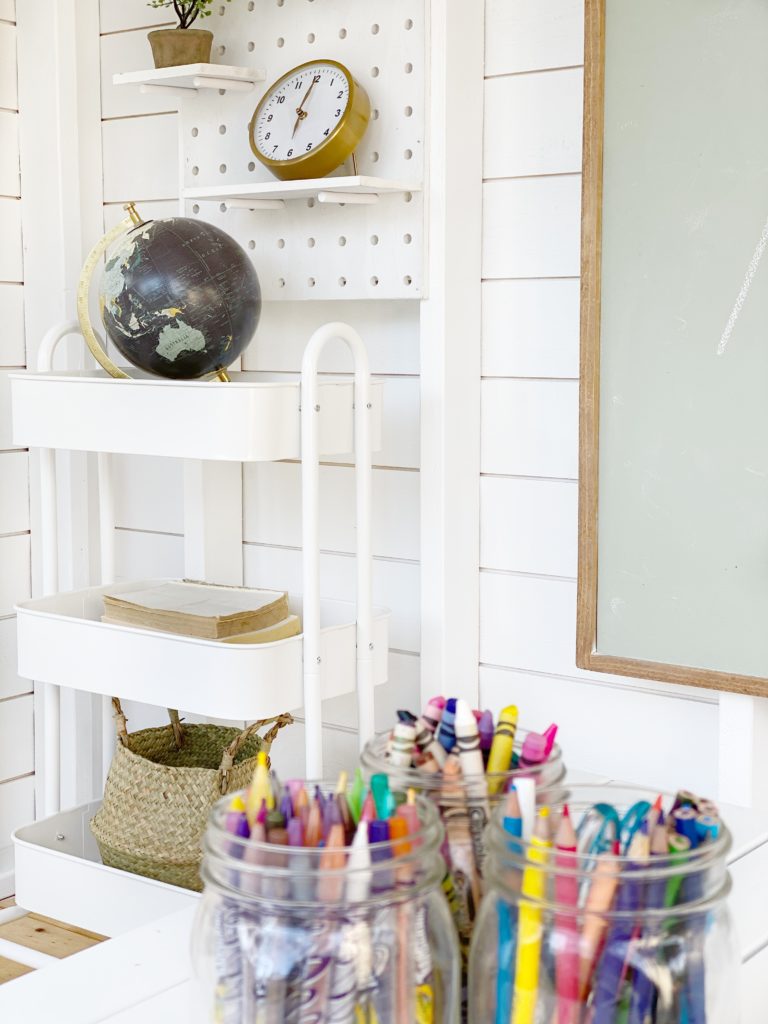 JOANN has all the supplies you need to create a space for your kids to learn, or even if not doing school from home just a spot to be creative and have fun.
Zoe wants to be the little teacher, especially for Ollie. She already taught him how to spell his name!
This little peg wall we found at JOANN might just be a favorite find! It comes with two shelves and pegs ready for you to use. They do sell even more accessories for it to.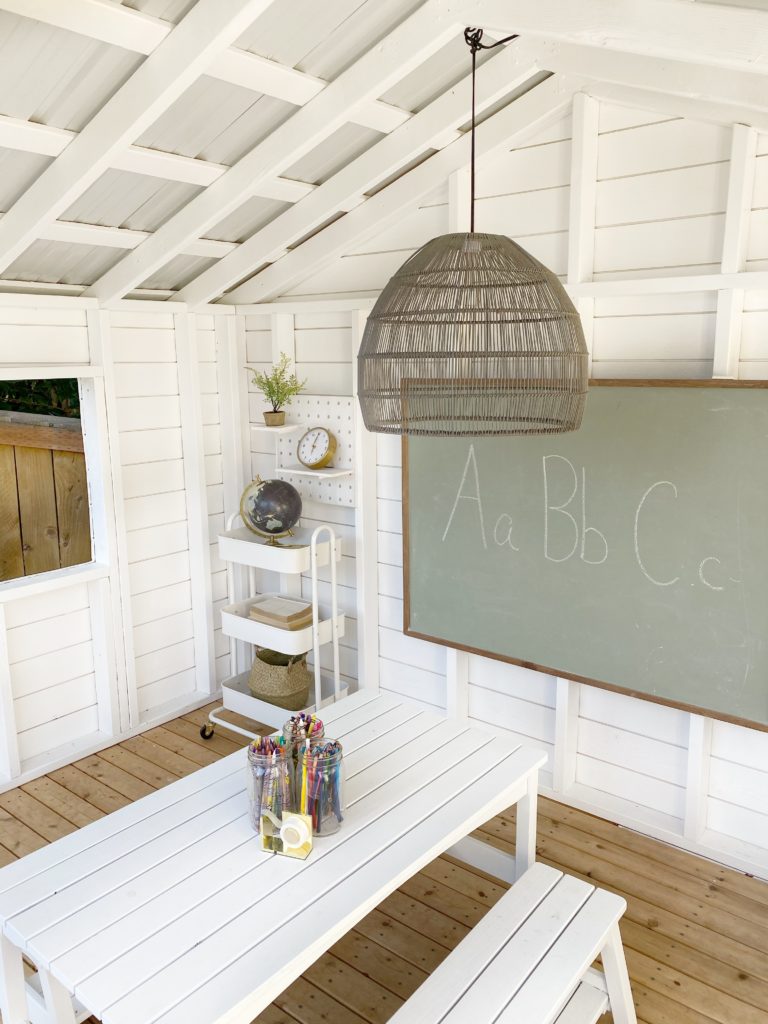 Mason Jars are the perfect thing to organize any space! Here we have them on the table filled with twistable crayons, crayons, and colored pencils. Soon we will add them to our cart once we officially start school.
A rolling cart is the perfect addition to any space, and JOANN has this one and it comes in different colors!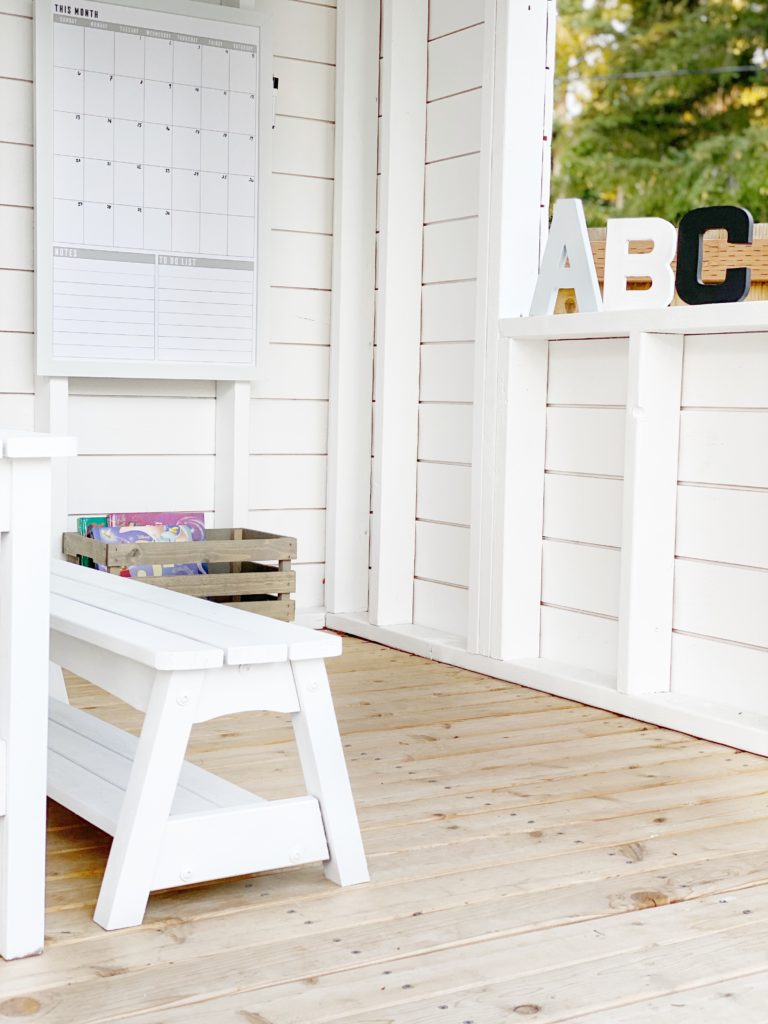 Calendars are a great tool to keep you on a schedule and to make sure you can stay on track! I love this dry erase calendar from JOANN.
To see how we did these easy DIY ABC letters check out the JOANN app!
A crate always helps keep things in order, we love using them to organize books! You can find different ones HERE at JOANN.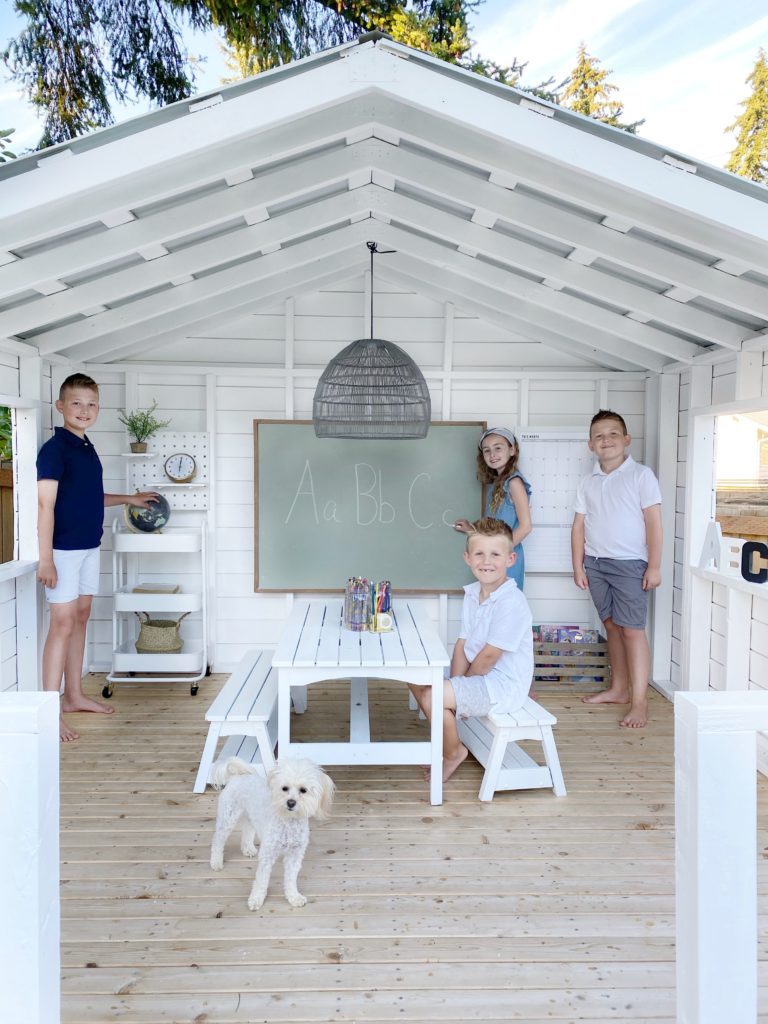 I just love this space and that they can use it as a place to escape.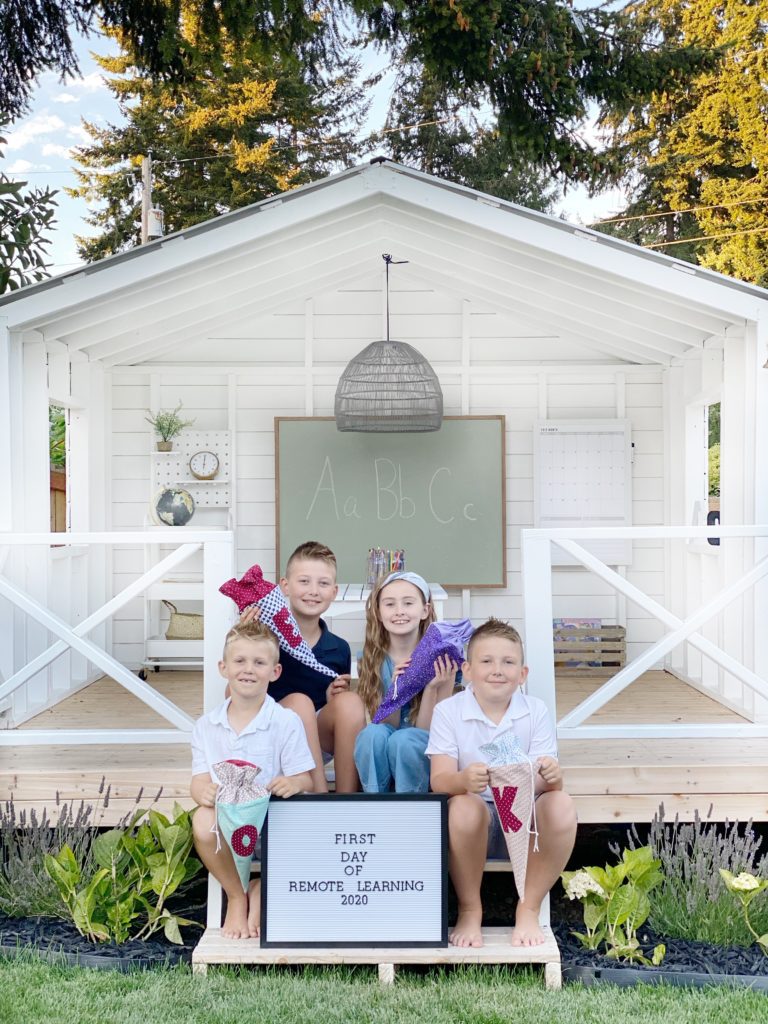 Now it's time to start school, let me share with you one of our favorite traditions – Schultüte.
Ever since our kids started school I knew I wanted to do the German tradition Schultüte. They get their cones on the first day of school they are filled with their favorite things, candy and whatever we see fit!
Normally the last minute I am making some out of cardboard. While there is nothing wrong with that I wanted something that they can have and keep forever.
I found some amazing fabric at JOANN and a pattern that made it so easy!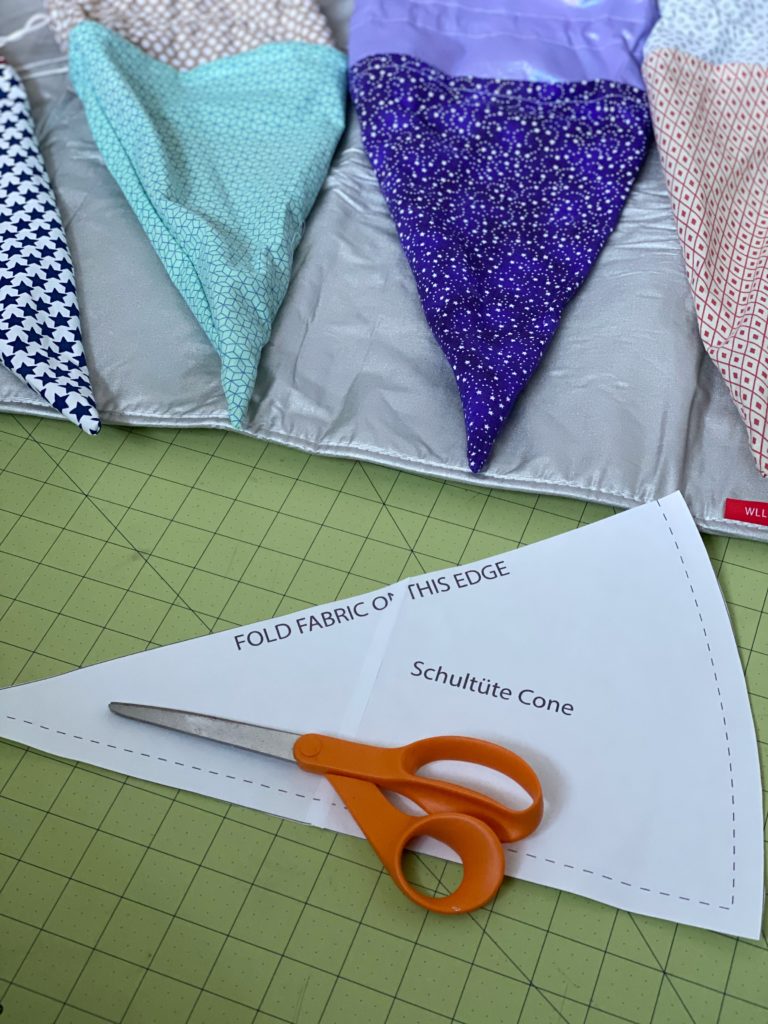 If you want the pattern for the Schultüte you can find it HERE.
Once they are complete you can add your own touch by adding things to them or personalizing them.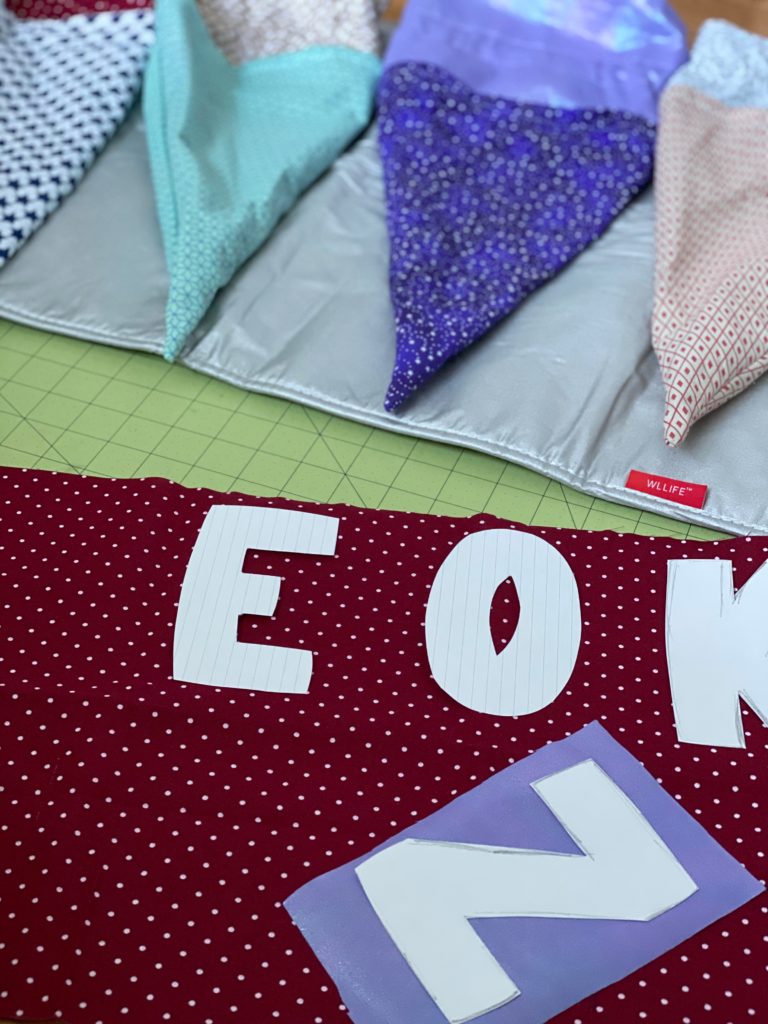 We wanted to personalize each one and used some iron on paper and used the fabric from JOANN.
I love how unique each one are. If you need some great fabric scissors you can find them HERE and the cutting mat HERE at JOANN.
Here are the schultütes complete, and the kids are even more excited for their first day!

Don't forget a letterboard you can find it at JOANN and it always makes for great photos!
I hope you enjoyed this little peek into where the kids will be escaping to do some work! While they can be in our home, this is where they are asking to be.
To shop any of the items from JOANN click on any of these below. You can do online or curbside pick up.
Mason Jars
Twistable Crayons
Colored Pencils
Crayons
Peg Board
White Cart
Calendar
Wood Crate
Letter Board
Polka Dot fabric
Orange fabric
Teal fabric
Brown Polka Dot fabric
Purple fabric
Purple Sparkle fabric
Fabric Scissors
Cutting Mat
Melissa & Doug Easel