Spring Gardening with JOANN
Its officially spring, and on the first day we had the most beautiful weather and decided to garden! We headed to JOANN to find some fun accessories but can you guess what we found? EVERYTHING to garden – the seeds, supplies, and even the starting system it was like a treasure hunt! If you have followed for awhile you know that JOANN is one of Zoe's favorite places to go we saw a few things the last time we went but this time we couldn't believe all we found! Make sure to read the rest, not only because this is one of my favorite posts but all the great things we found!
We love to style the kids playhouse each season, and now the kids don't want this space to change. The Potting Shed Sign we found at JOANN couldn't be more perfect for this space. We love to garden, even if we aren't great at it and the saying on it is perfect " Where good things grow" because its so true, what better than to grow your own fruits and veggies?
A few years ago we decided to start our little garden in hopes that our kids would want to try the vegetables since they grew them and watched the process, and it worked! Zoes favorite food now is peppers, all because this little garden.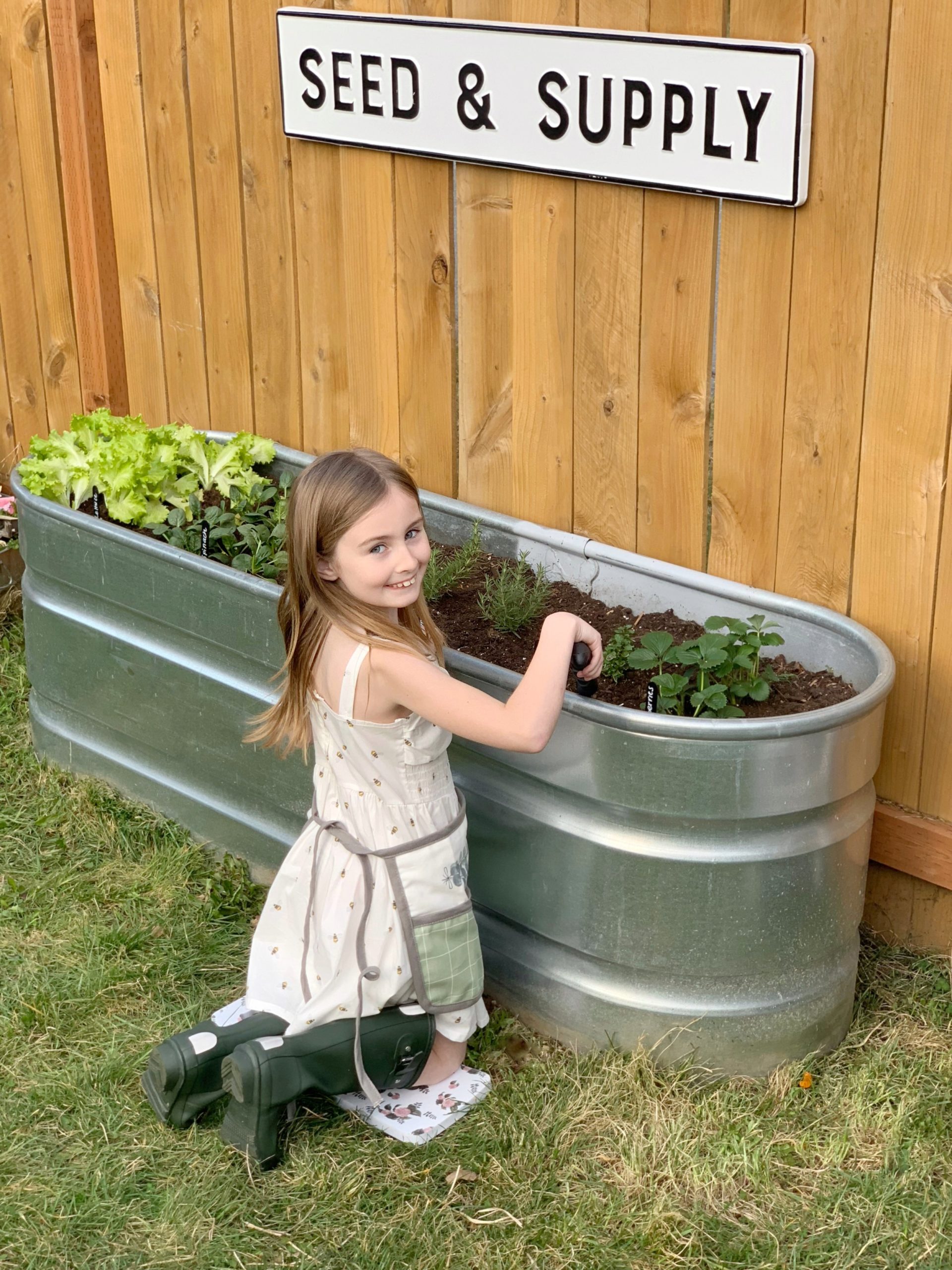 Zoe loves to be out here and work on the garden, her favorite part is watering it ( well besides eating from it). When we went to JOANN she was so excited to find this kneeler pad with matching gloves and an apron, we made sure to get matching sets.
Zoe and I had so much fun making these DIY Garden Stakes, you can find the tutorial on the JOANN APP. I love doing crafts that kids can do to and this one was so easy and you only need three supplies!
Here are the supplies you will need :
Outdoor Paint
Craft Sticks
Chalk Pen
Paint Brush
You can find how to make them on the JOANN APP.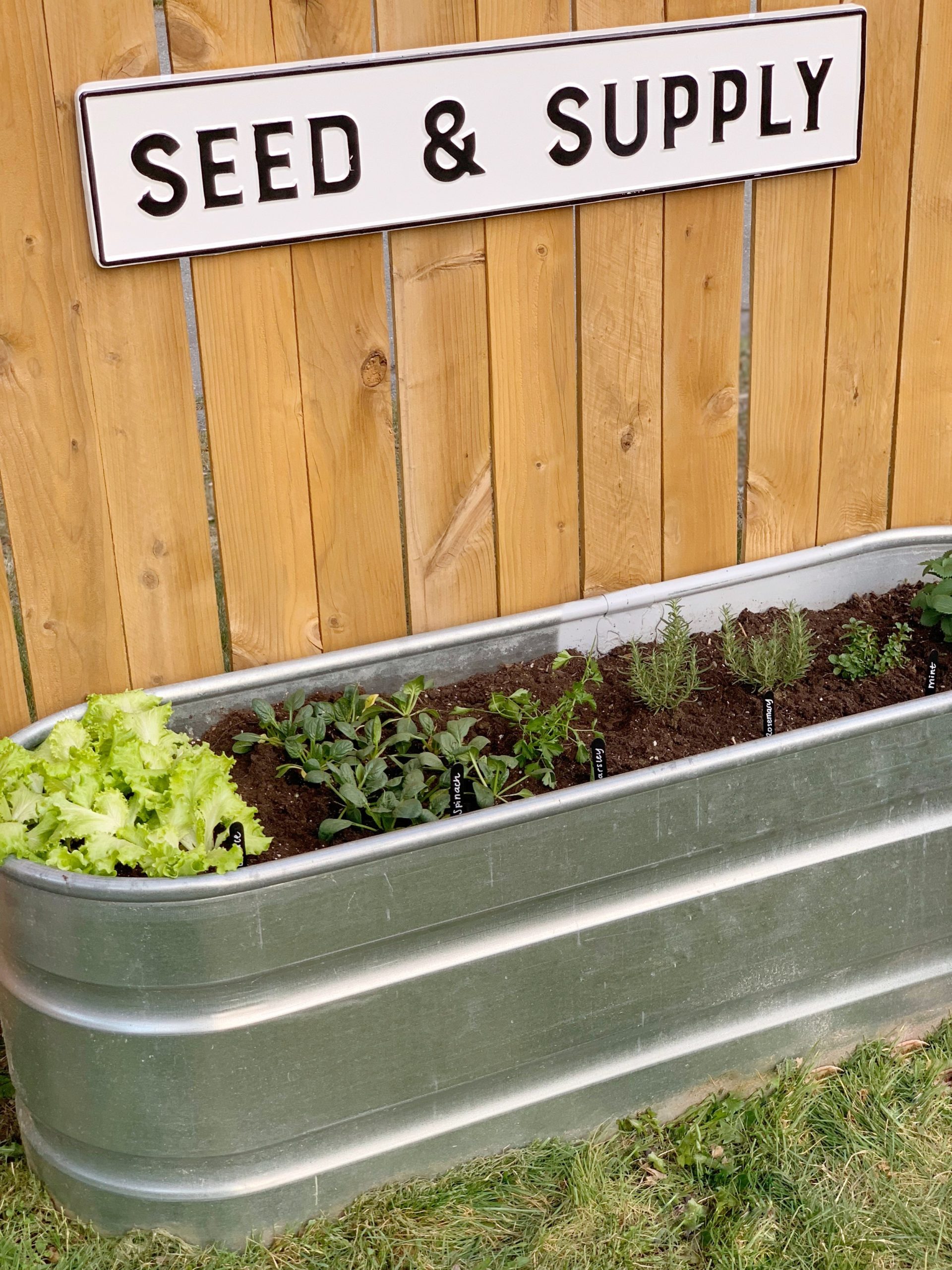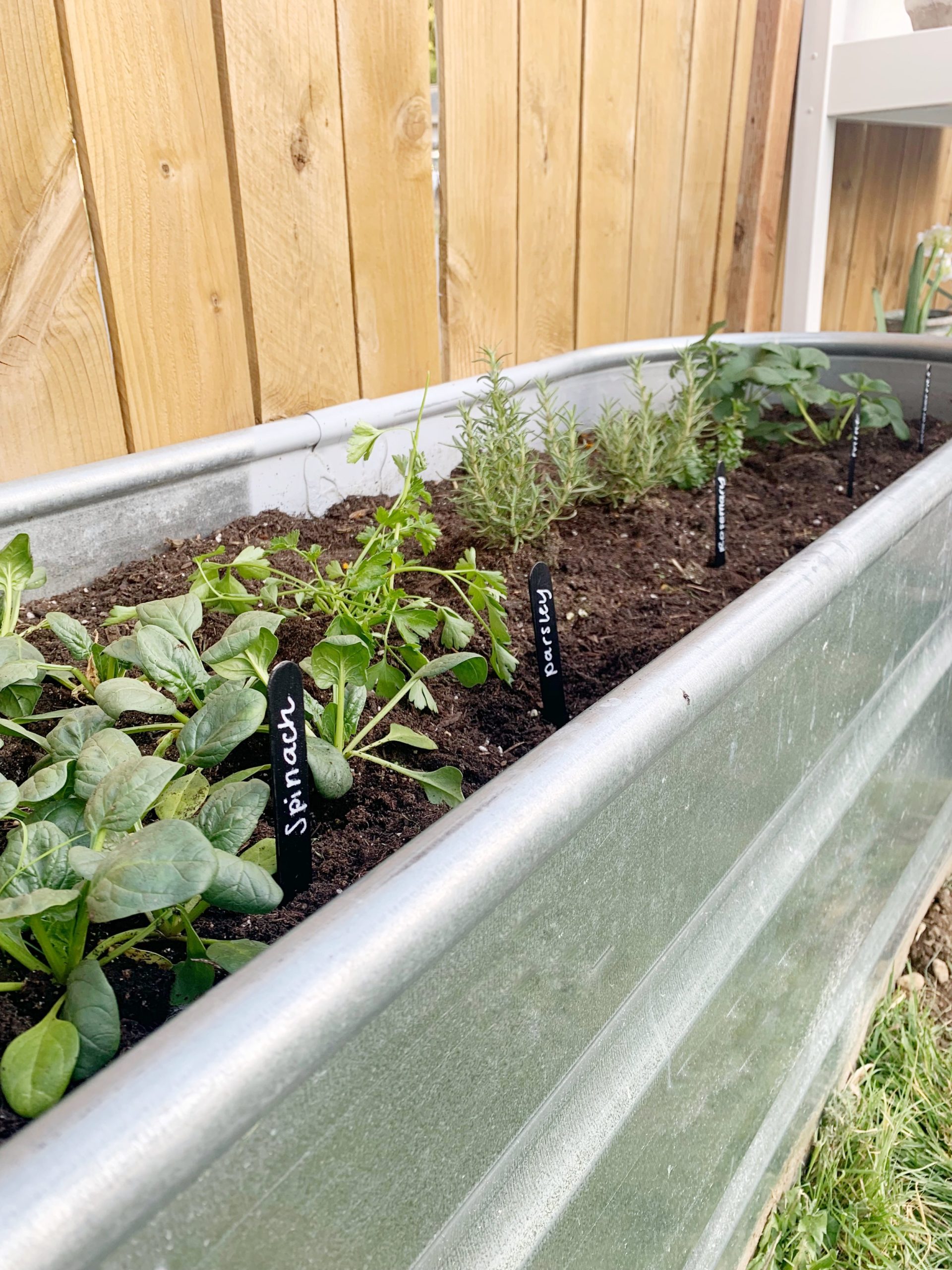 If you want these garden stakes to last even longer you can always paint with a sealant, we weren't to worried since its a fun project to do and we have a whole bunch of sticks!
Now its time to watch our garden grow, the nice thing is our lettuce is already ready!
When we were at JOANN we found all the tools we needed. Zoe picked the stainless steel shovel, rake, and fork.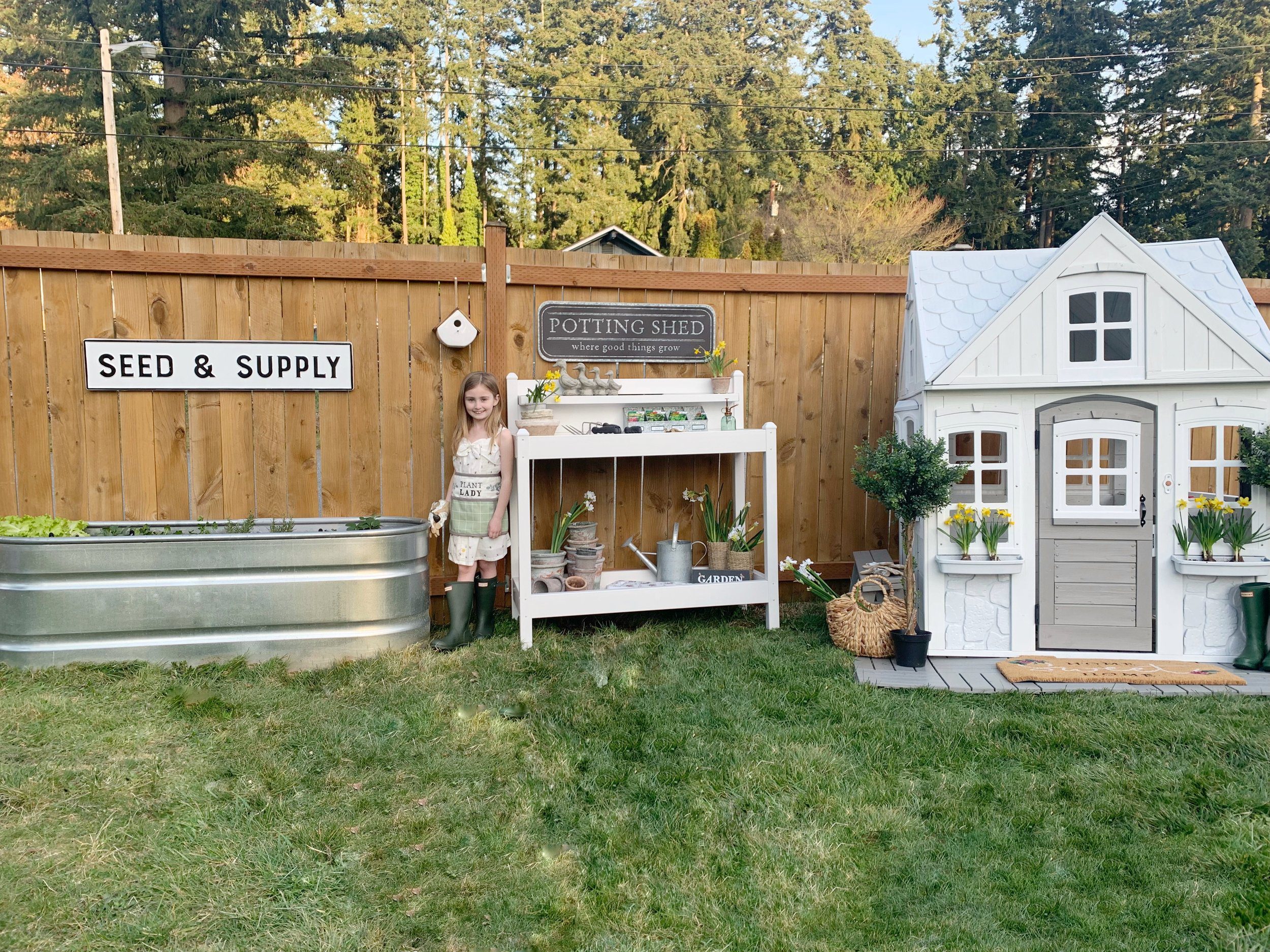 Doesn't this little view make you want to set up a gardening space? I know I am ready for spring and summer!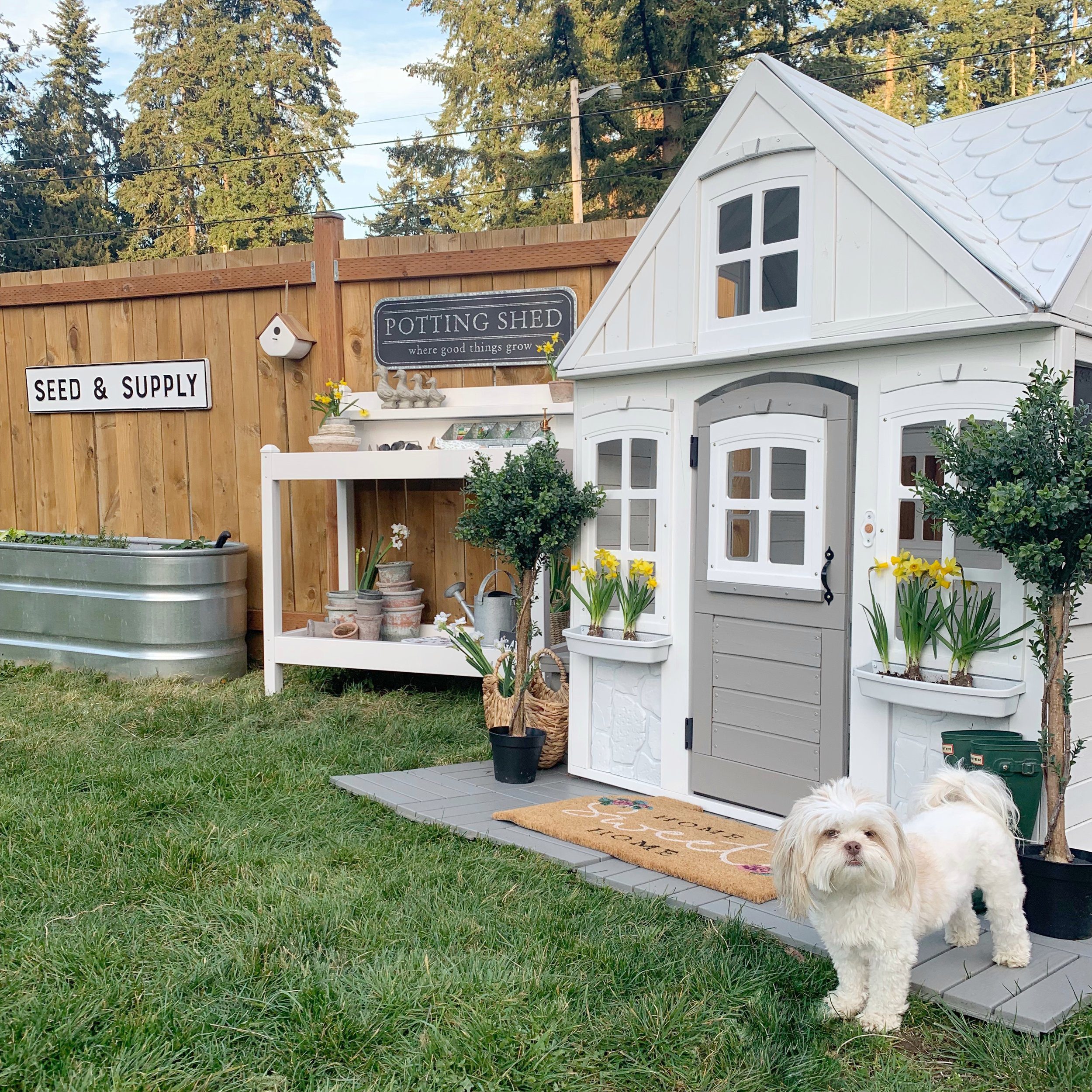 Rosie loves this space too, she likes to hide in the playhouse. When she isn't doing that she watches the birds go in the birdhouse.
One thing I love with the different seasons is switching out doormats, isn't this Home Sweet Home doormat so cut?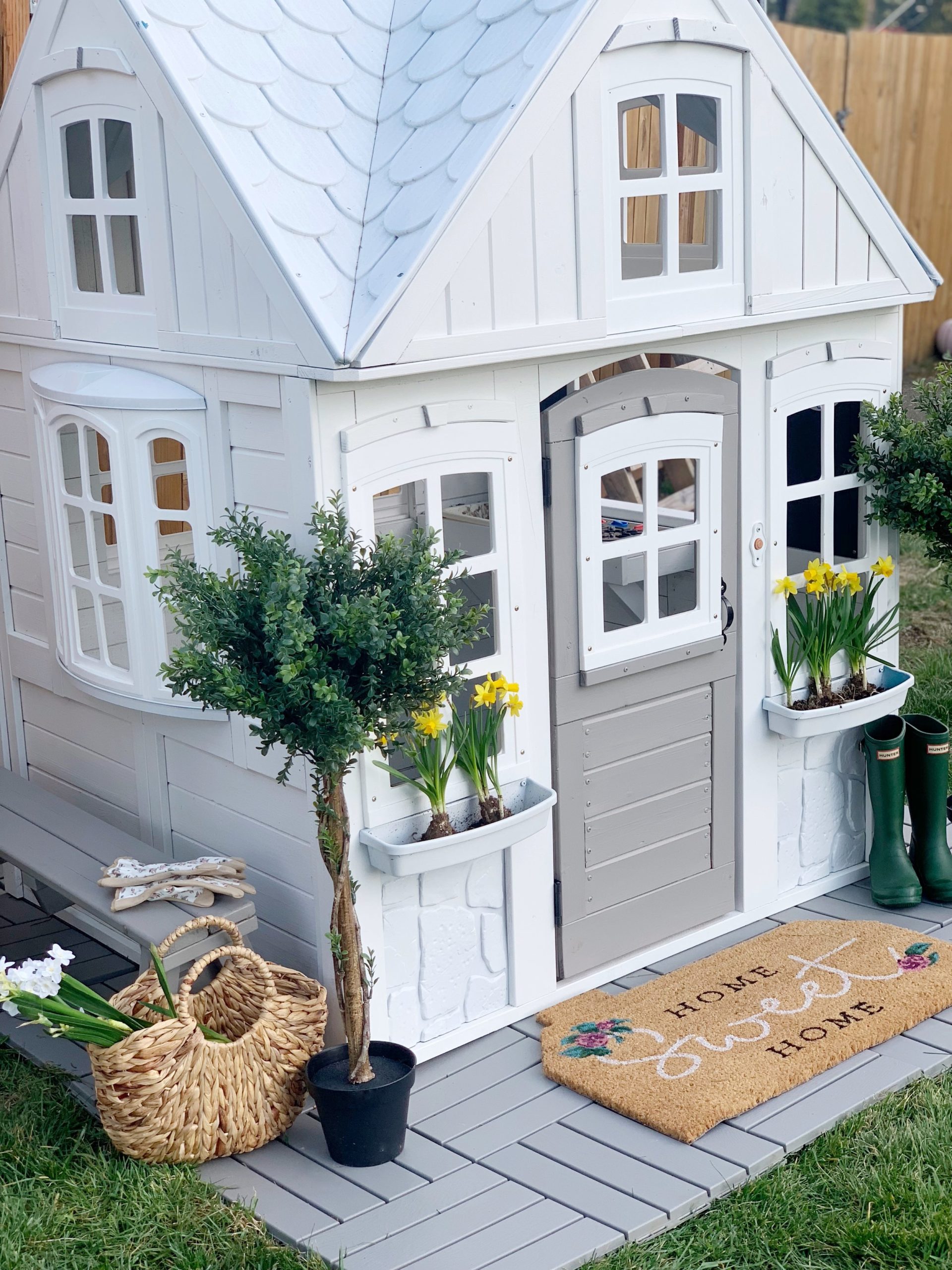 The kids are ready to hang out here, I am sure this weekend they will be passing out lemonades in here.
This sweet little basket is a favorite of mine, I love things like this that you can use all over. Wouldn't it be sweet to put little Daisy the pup in it?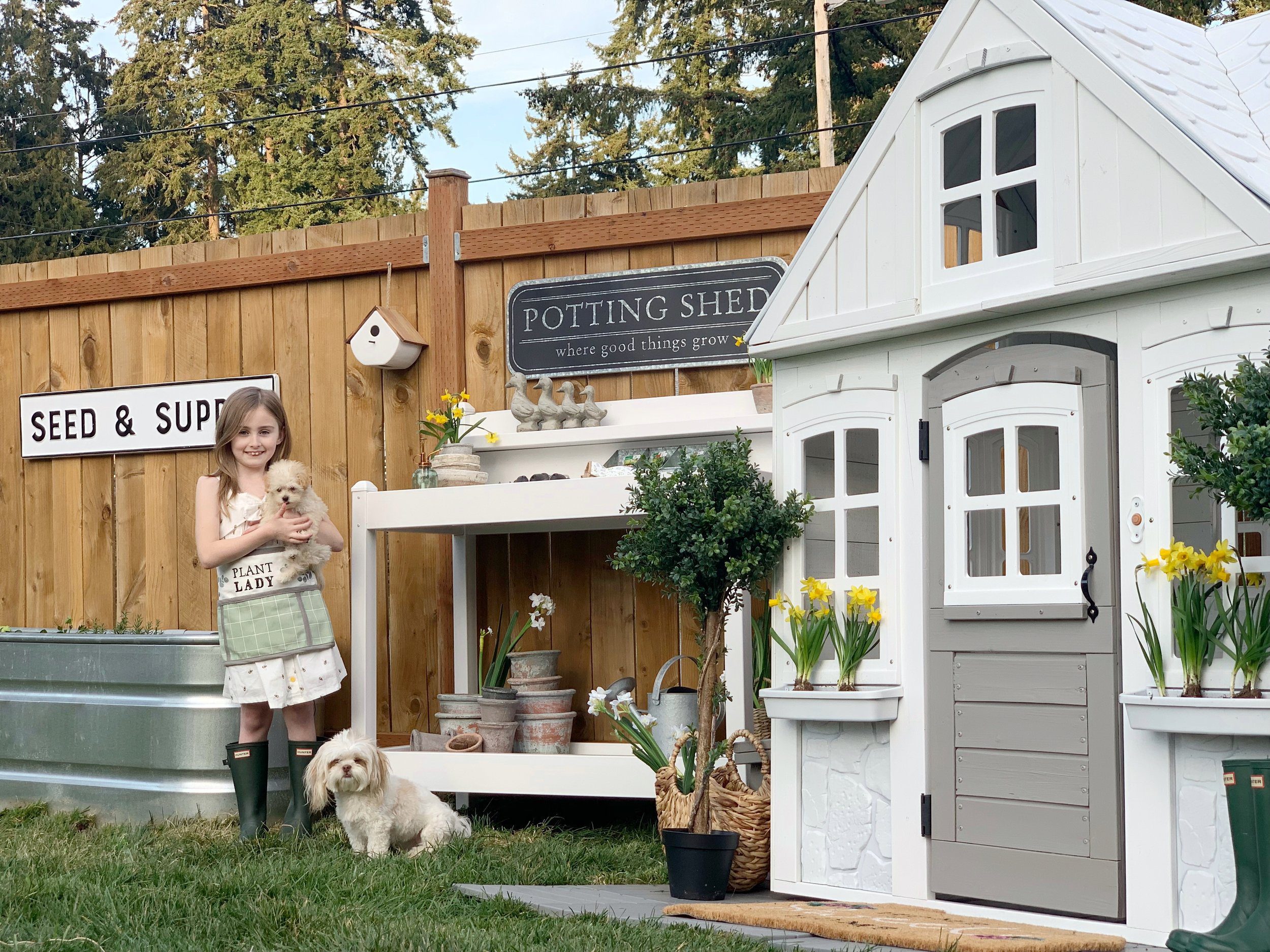 Well Daisy may not have wanted to go in the basket, she loves posing for the camera with her sidekick Rosie!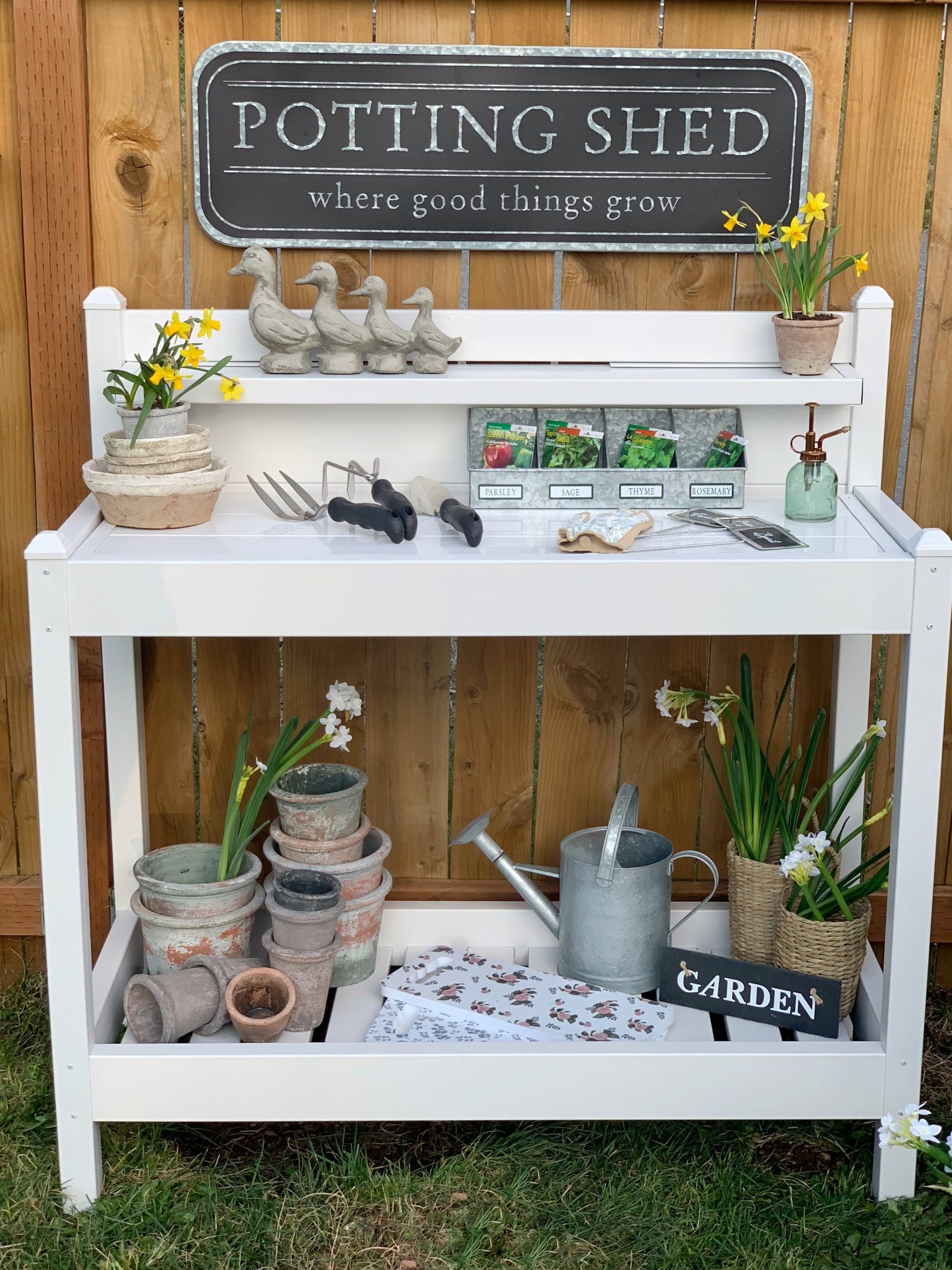 Now lets show you a little more into this potting bench! I love the little metal planter, it can be used for so many things. I am storing seeds in it for now, while later on I will probably plant some of my herbs!
These kneeling pads we showed in use before, but aren't they so cute!
I love the stainless steel garden tools, they are such great quality! We found them on sale and such a great price!
The little slate garden sign I just had to have, and the watering can I know we will use for many years to come. If you see the little hanging baskets in the back they are a fave!
I just cant get enough of this space, really I should get my chair out here to sit back and enjoy!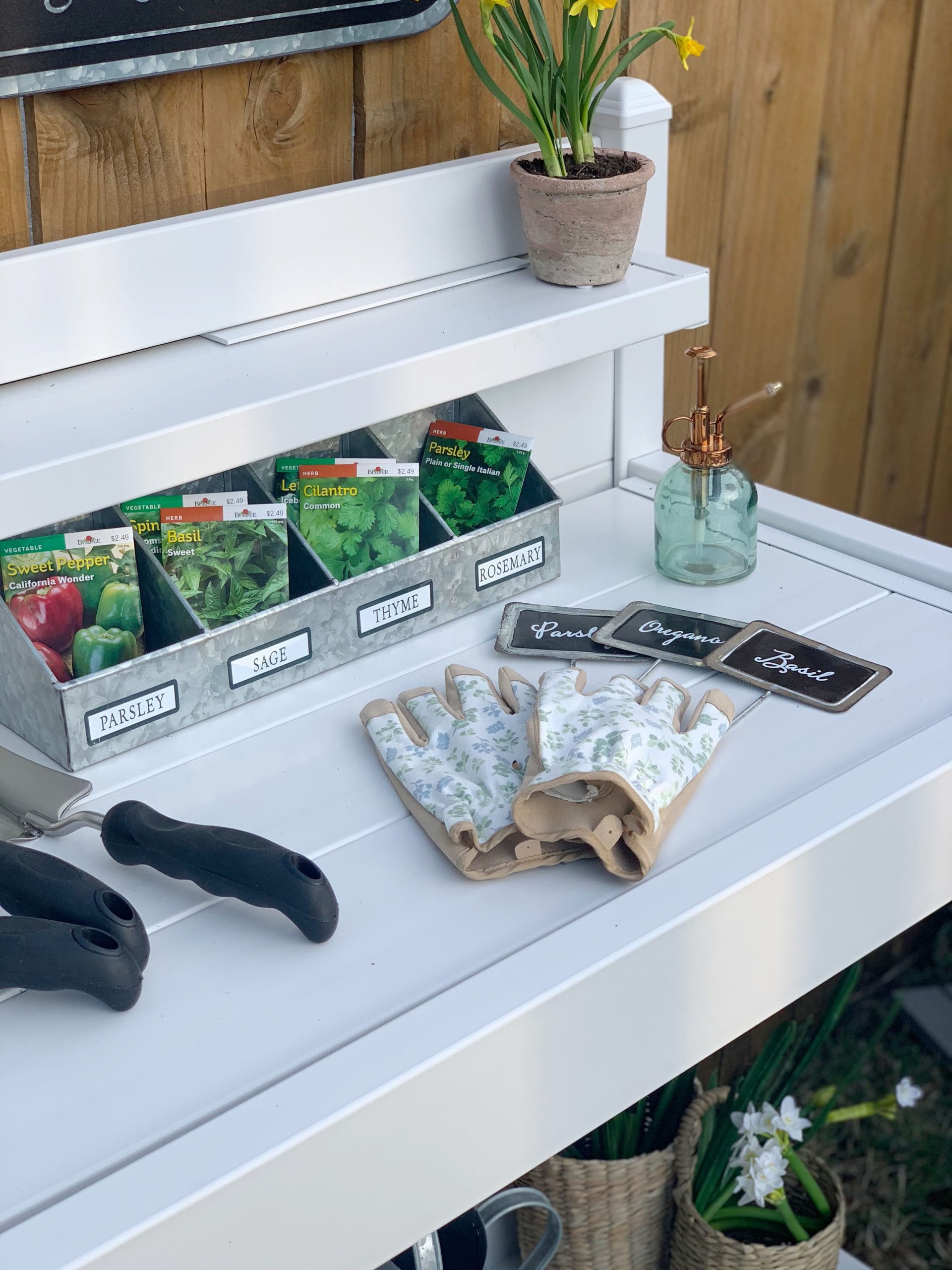 Oh, lets not forget these Garden stakes they have ready if you don't want to DIY! I will be using these in a little herb garden.
Now last but not least, the fun treasure we found! We had NO idea when we went to JOANN that they would have all the seeds we would want, along with this Seed starting system! The kids are so ready to get this going and we will have so many more garden adventures! We hope you enjoyed seeing all of the fun finds we found at JOANN. Don't forget to check out the DIY I posted on the JOANN app If you make any of the DIYS I showed I would love for you to tag me on instagram or send me a message and I would love to share!
Sources :
I have placed all the links below, you can click on each item.
Woven Tote Basket
Home Sweet Home Doormat
Glass Sprayer
Galvanized Watering Can
Floral Kneeler
Garden Gloves
Stainless Steel Gardening Fork
Stainless Steel Shovel
Stainless Steel Rake
Stainless Steel wide shovel
Hanging Plant basket Small
Hanging Plant Basket Large
Metal Planter
Slate Garden Sign
Ceramic Bird House
Pink Floral Kneeler
Garden Stakes
Burpee Seeds
Burpee Seed Starting System
Seed and Feed Sign
Potting Shed Sign
Plant Lady Apron
DIY Project Supplies:

Outdoor Paint
Craft Sticks
Chalk Pen
Paint Brush
A special thanks to JOANN for sponsoring this post, I love being able to be able to shop and be creative with my favorite craft store!
Pin this image for later, and come pin along with me HERE.