Valentine's Day Paper Craft Art Stamp
We love doing paper crafts, and this Valentine's Day Paper Craft Art Stamp is so fun and easy! All you need is your leftover rolls and some paint!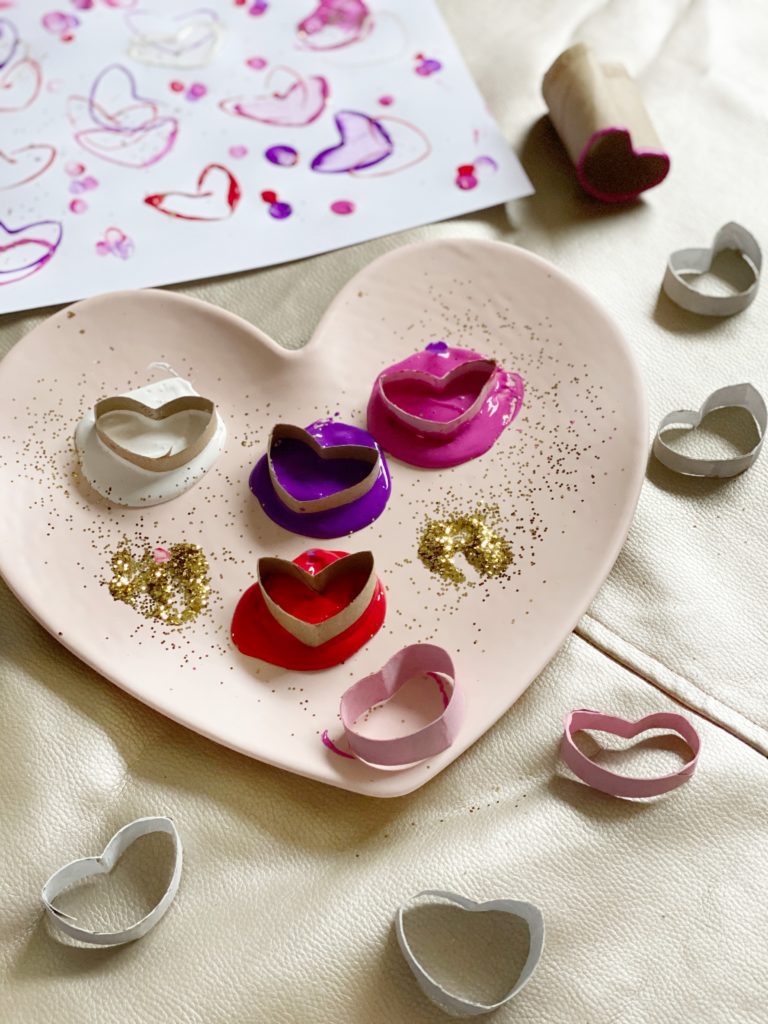 I have done a similar craft HERE for Easter and this one is just the same but hearts! This will probably be one of the easiest crafts you ever do now lets get started!
Valentine's Day Paper Craft Art Supplies :
Viva Paper Towel Roll
Washable Paint
Paper – Cardstock is best
Scissors
Plate for paint
* Glitter if you like a mess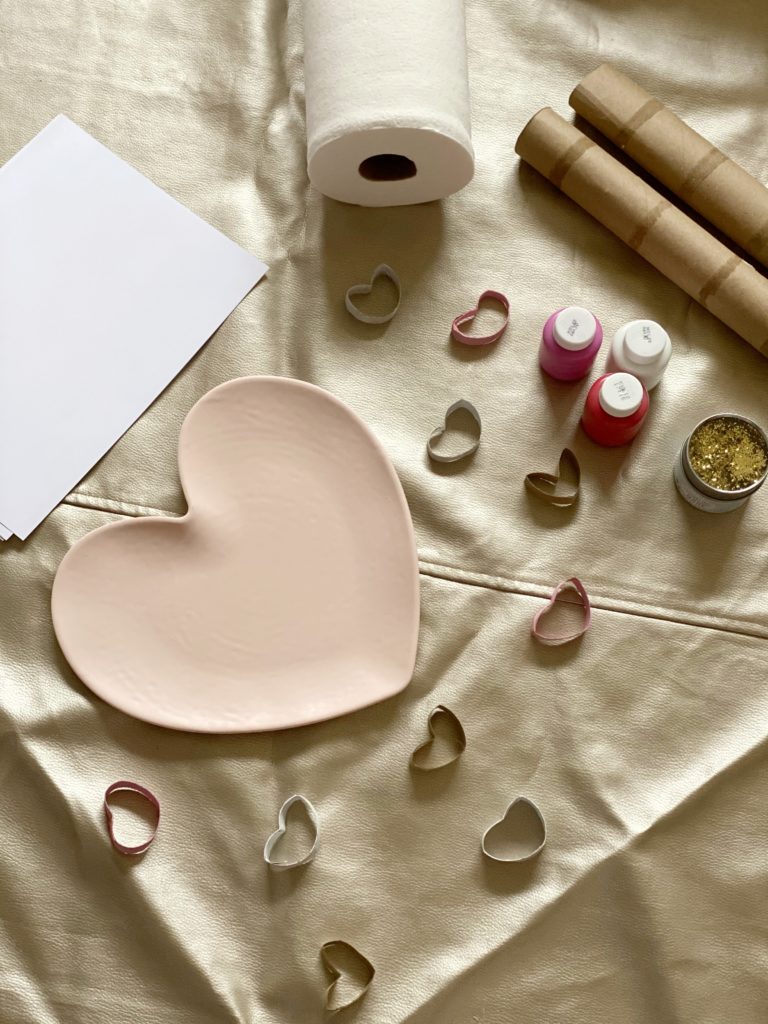 Now that you got your supplies it's time to start!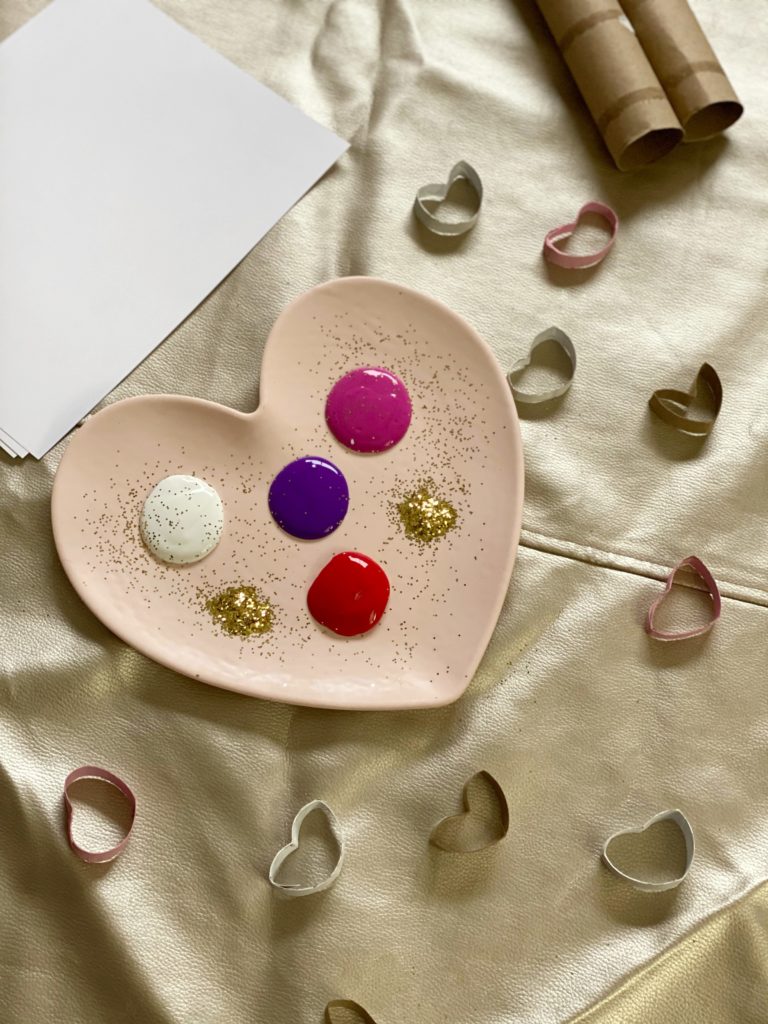 First put your paint on your plate and glitter if you like it too!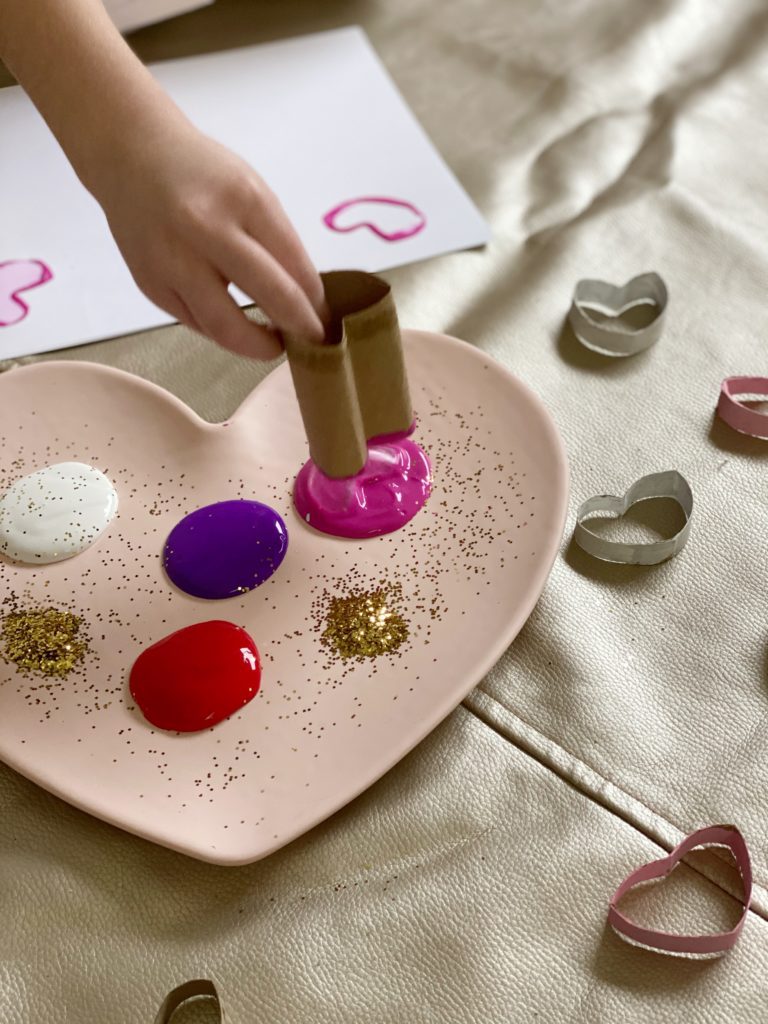 Next you will cut your paper towel roll and bend it into a heart! * The smaller the easier! Now all you do is DIP it in the paint and stamp away!
With this its all up to being creative the sky is the limit, the more colors is more fun!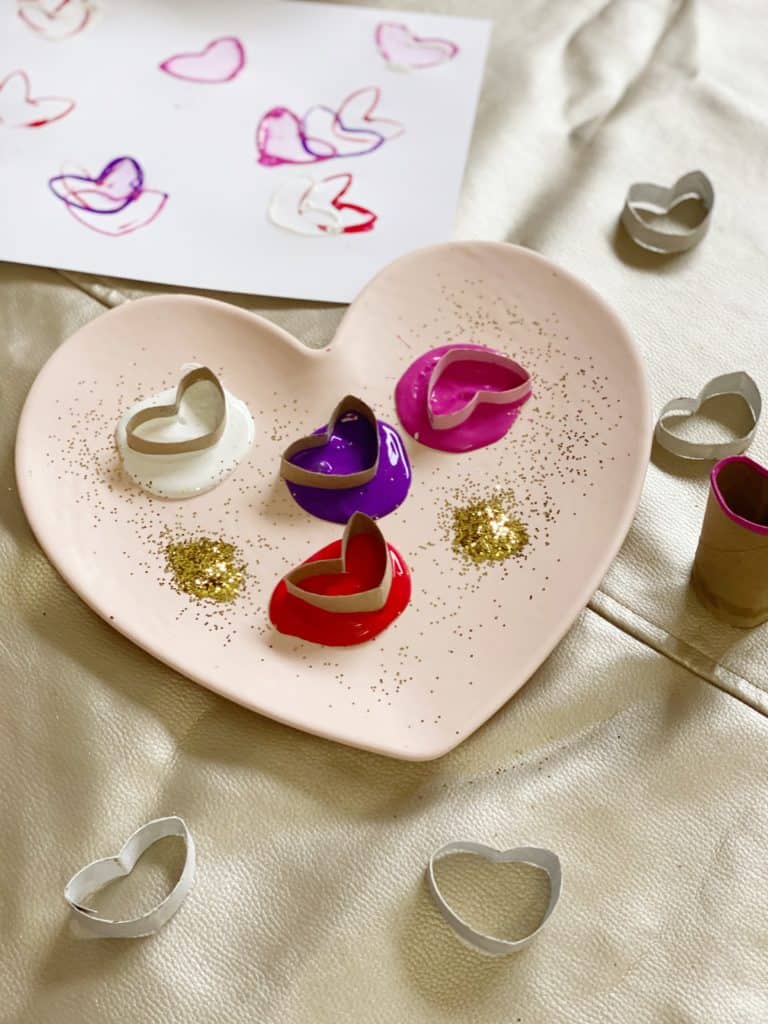 The nice thing with the washable paint, you can make a mess everywhere and its ok – plus use up those Viva Paper towels!
Zoe had so much fun creating, I might have made some too! I love watching as she does her crafts and this is one your kids can do on their own.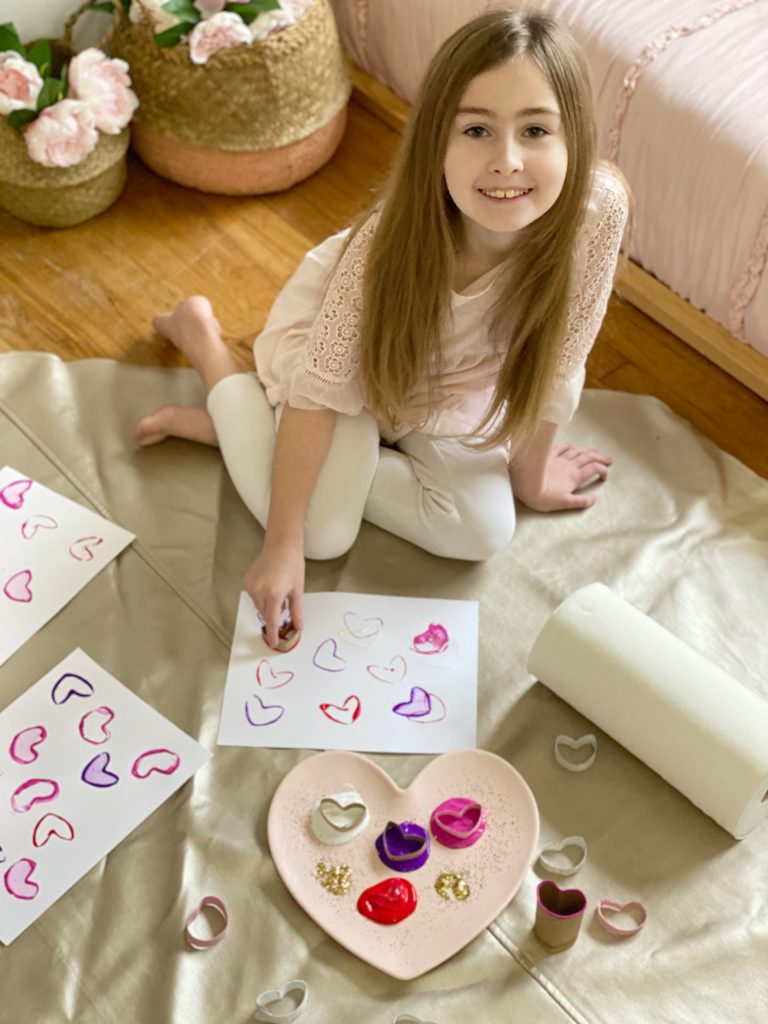 Look how cute they turned out! I have another fun craft to share in the next blogpost you can see a sneak of them through this one!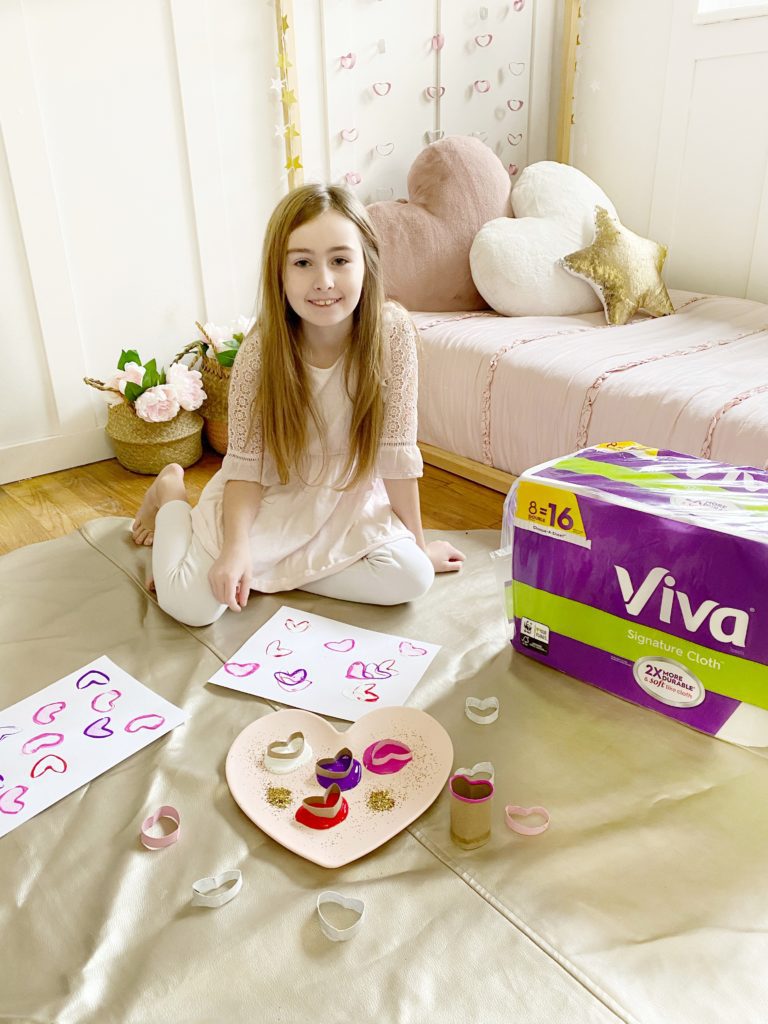 To shop the items we used today just click on these photos below!

For more valentines ideas :