Outdoor Ice Cream Bar – Party at Home
Outdoor Ice Cream Bar, yes please! I scream, you scream, we all scream for ice cream! This is such a fun idea for a party at home.
We are enjoying all the time we can at home this summer and doing some fun things, but first…
We got our space ready, and you know we went to Walmart to grab all the things for an ice cream charcuterie board! Would you believe it if I told you we even got the stuff to make homemade ice cream in this cool Rise by Dash maker!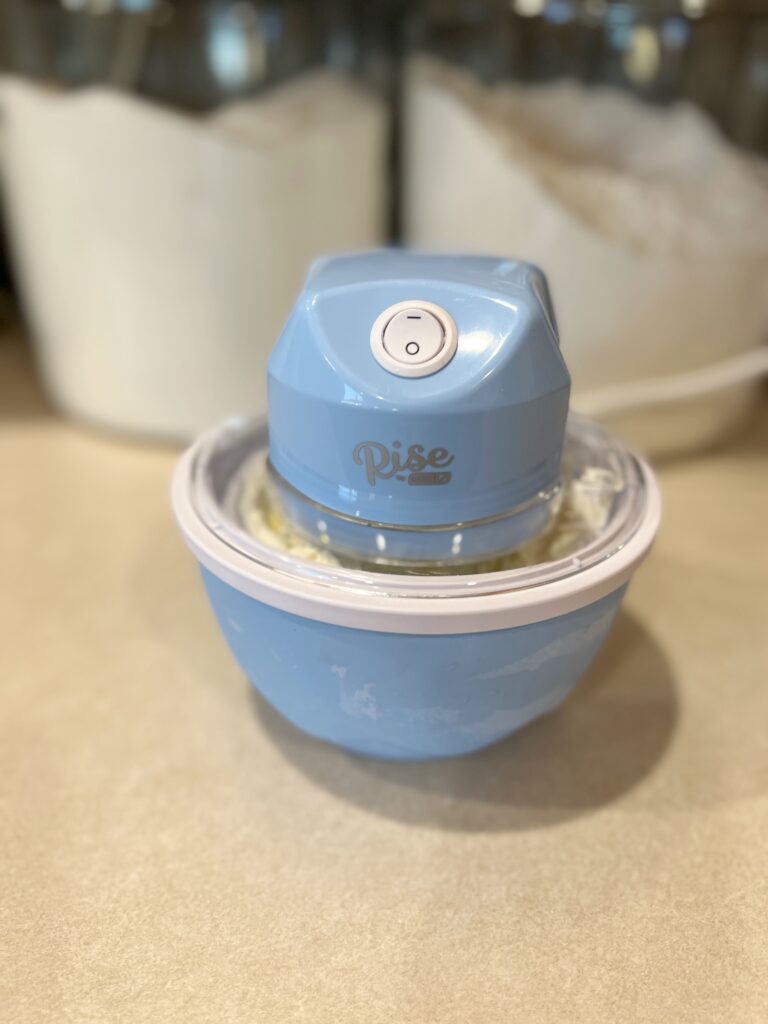 This Rise by Dash maker is so cool! It makes a pint of ice cream and you can add whatever mixins you want during or after! Our kids wanted to do it after this time! You can make frozen yogurt, gelato and sorbet in it too! I used this recipe on their website and can't wait to try more!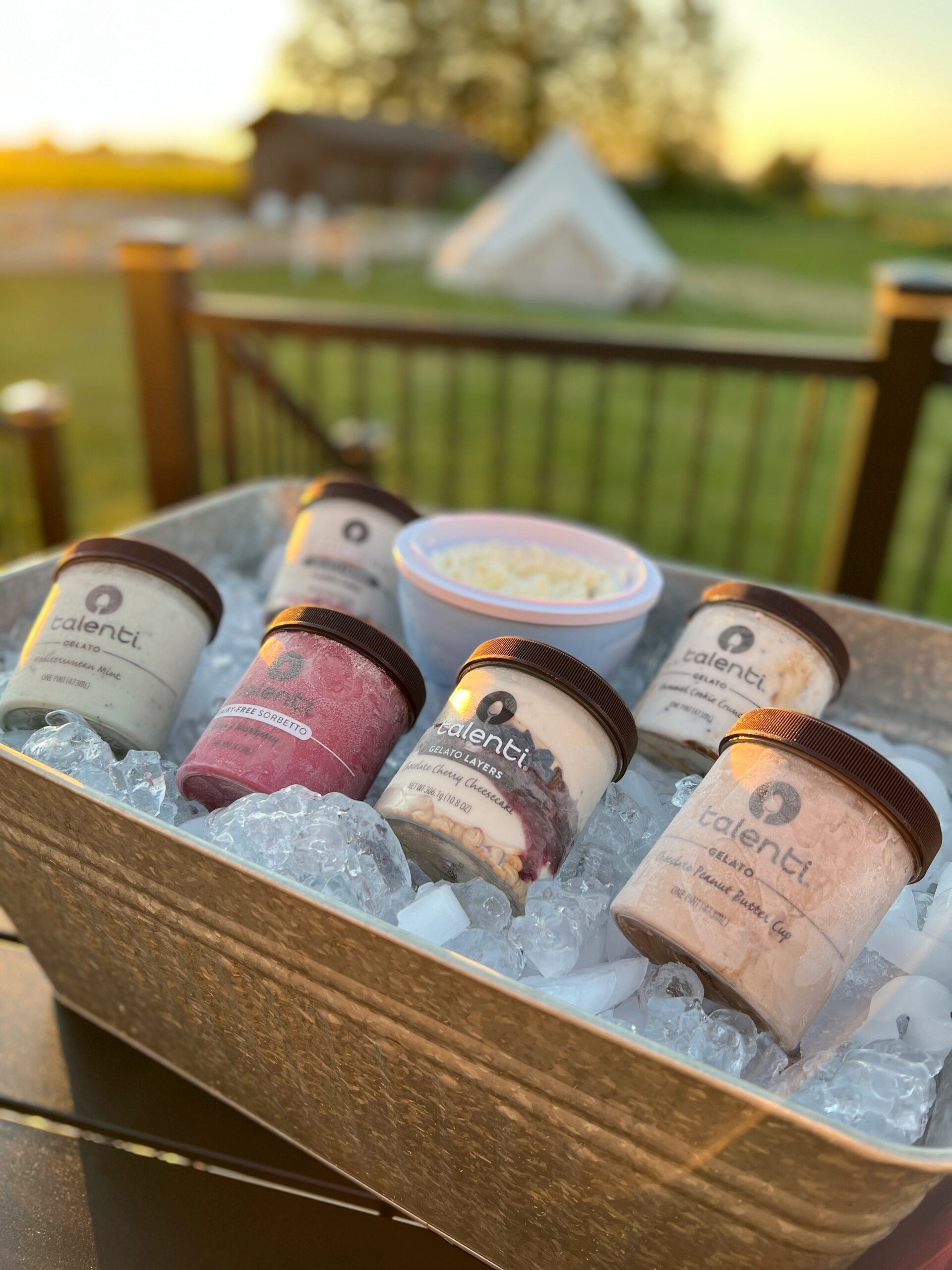 We didn't want the ice cream to melt, so we used this cool container to hold the ice cream we made and bought! These Pioneer Woman bowls were the perfect addition, they even have a scoop to match too!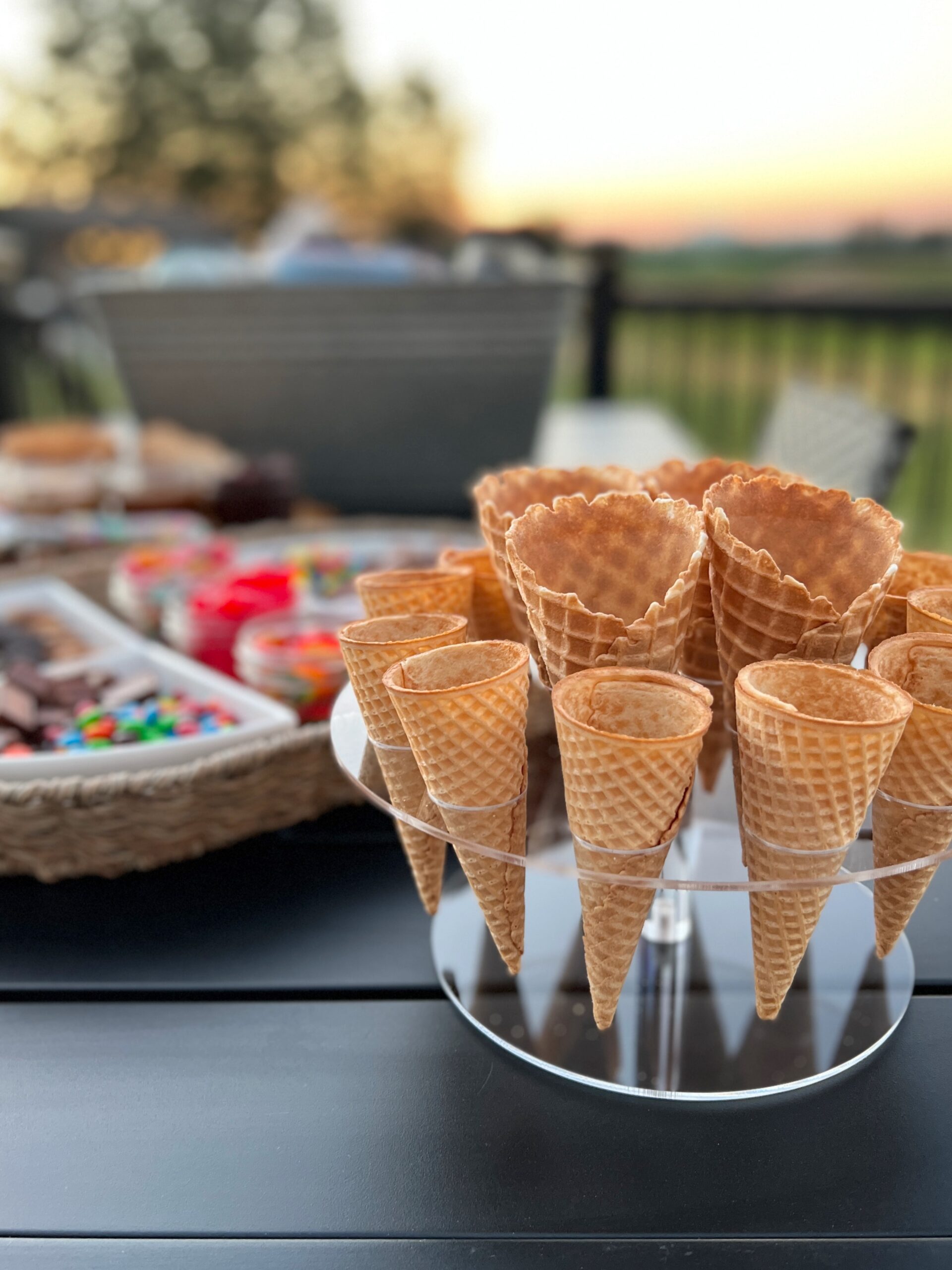 My kids favorite addition is this ice cream cone holder! It is not only perfect for holding the cones but being able to scoop up!
Honestly I can't even decide what to have on my ice cream! I love the little jars, they are perfect to just store what you don't use too!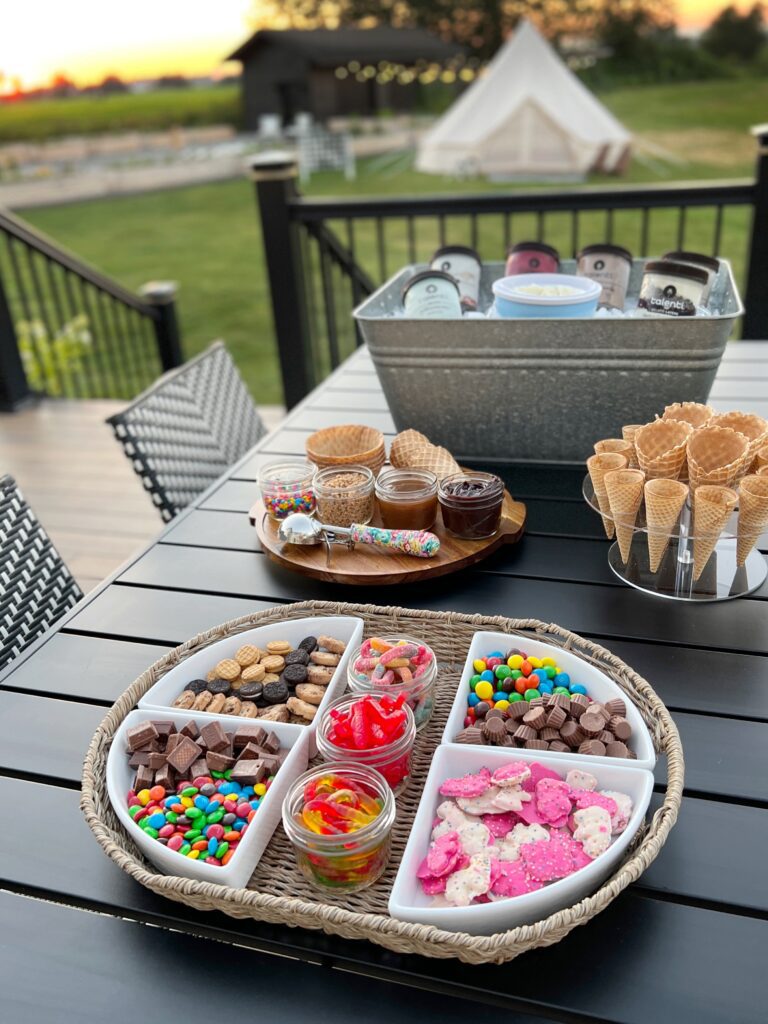 You know I love a good charcuterie, but I thought I would switch things up a bit! I used this tray and then the white holders are from the lazy susan set you see above!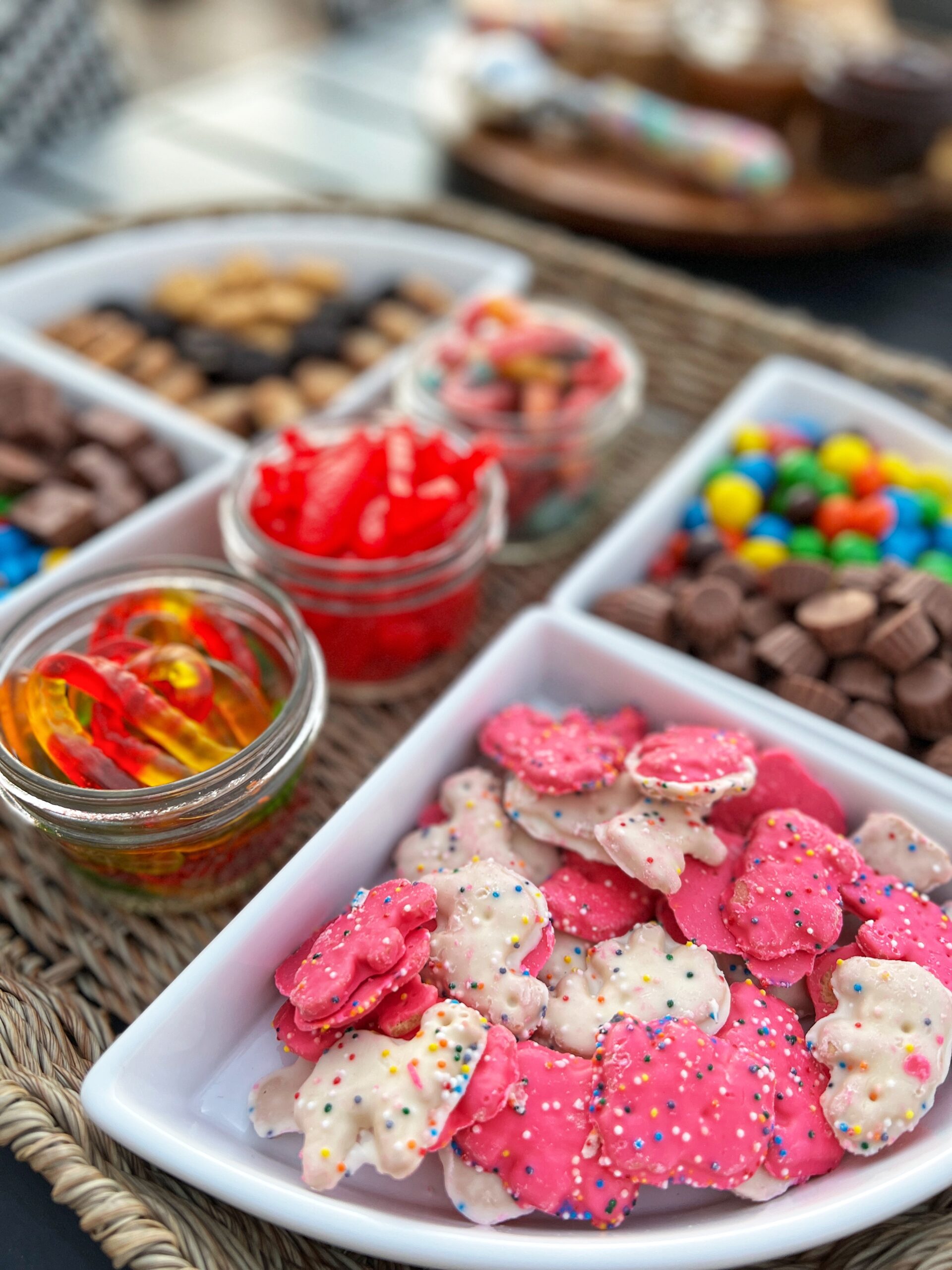 I am not normally one for lots of colors but this just screams party!
It is all in the details, yes this THE lazy susan ready for ice cream parties or you name it!
This black metal table from Walmart is a fave, I just ordered an umbrella for it and I can't wait to show you when it comes in.
As the sun was setting, we made sure to have some dinner first! You have to see what I got James!
I bought him this new Blackstone 5 piece set, it looks a little different right here Evie made herself at home! You know we are cat obsessed over here – yes we found 4 kittens while we were taking these photos!
James cooked us up some hot dogs for dinner with his new set, and this grill has been a favorite!
This space has been turning into my favorite spot to be, because look at the view – it is pretty magical! This 5 piece set is back in stock at Walmart I just got the matching ottomans today! The lanterns are worth every penny and even come with the candles!
I keep getting asked about this set up! Yes the chairs are amazing and are actually quite comfortable! The tent I could have gone a size down but it is incredible and such great quality, the kids will live out here this summer!
If you need the kids this summer this is where they are playing in the tent or with all the games!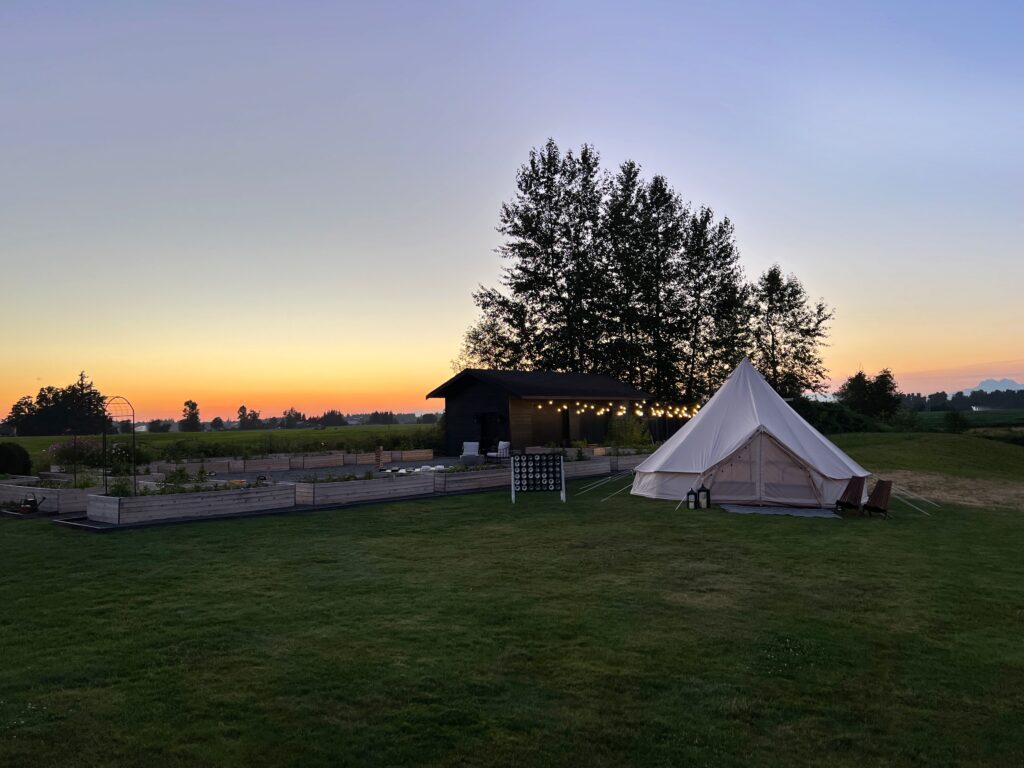 I hope you are inspired after seeing this and have a fun ice cream bar for a party or for a night at home! What is your favorite part?

Come back tomorrow to see inside the tent, and how we used this pillow, baskets and bedding!
To Shop this post tap on any images below :
I wish I could share all the images and videos I took … but hopefully you can enjoy this little photo dump :