Quarantine Birthday the BEST day EVER!
How to make your quarantine birthday the best ever! It is an uncertain time, but one we will always remember for sure. Today we will be sharing what we did and some more ideas!
If you have followed along for awhile, you know we typically go all out for any occasion that we can to give the kids special memories. Normally on their birthdays they get to go out to their choice, then pick a place to eat, and a night with mom or dad at a hotel alone. Its something the kids look forward to every year… so with all that is going on, how were we going to top that? Well keep reading and hopefully this gives you some inspo because I don't think anything will ever compare.

SURPRISE #1 Quarantine Birthday Drive Thru Unicorn Themed
We had Zoe stay in her room while we set up the outside and prepped for visitors to come! Zoe came out, and we showed her the dancing dinosaurs and said lets go outside! Then the parade came… it was friends from school, teachers, old friends, new, family and even a gorilla with a mask on! I can't imagine how she felt, because my heart burst inside seeing each person drive thru.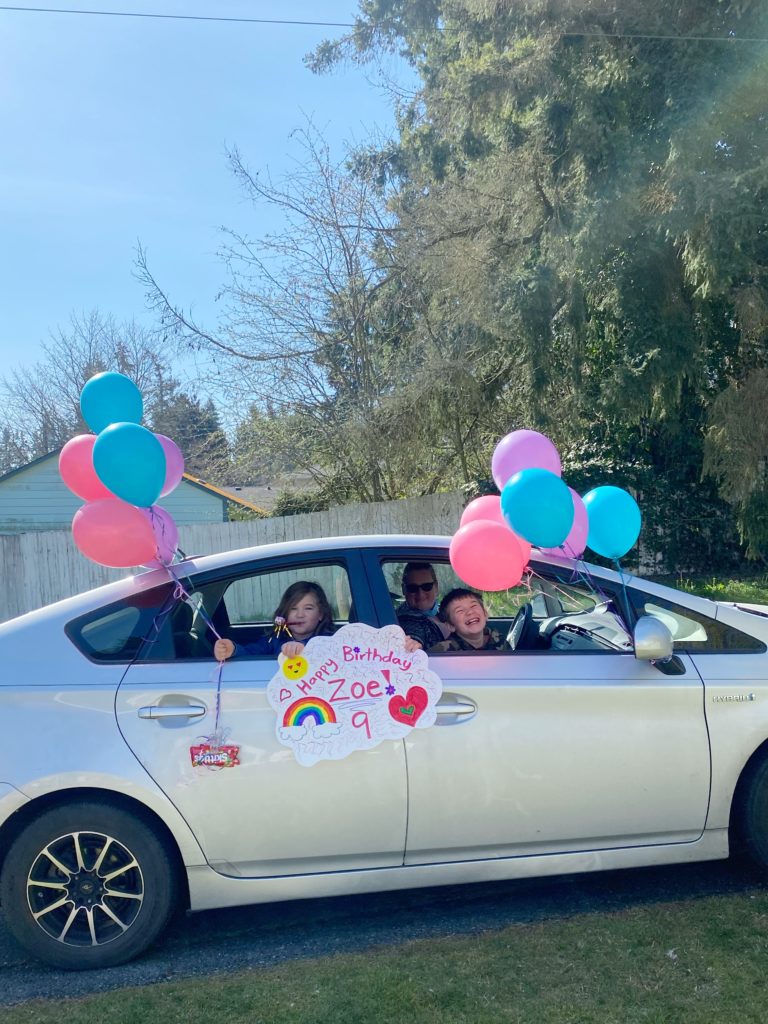 It was so fun after almost a month of being home to see people!
While we couldn't be close to family it was nice to say high and give "air hugs".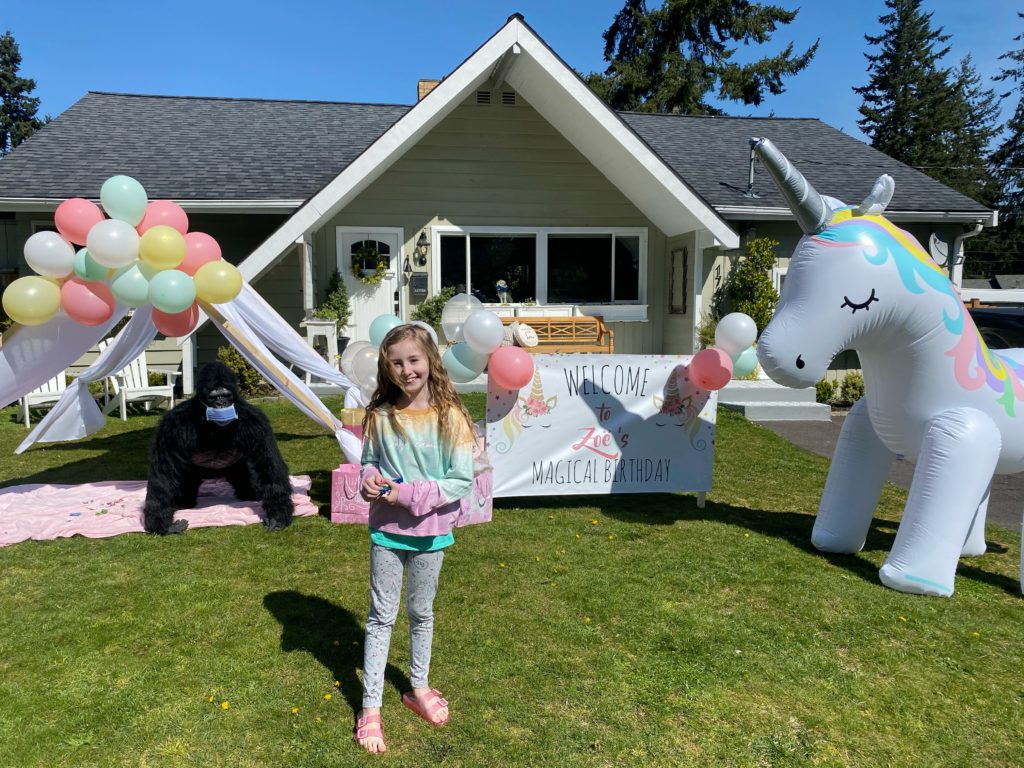 Do you spy something interesting in this photo? No, not the giant unicorn a gorilla with a mask on? We have never laughed so hard it was a hit!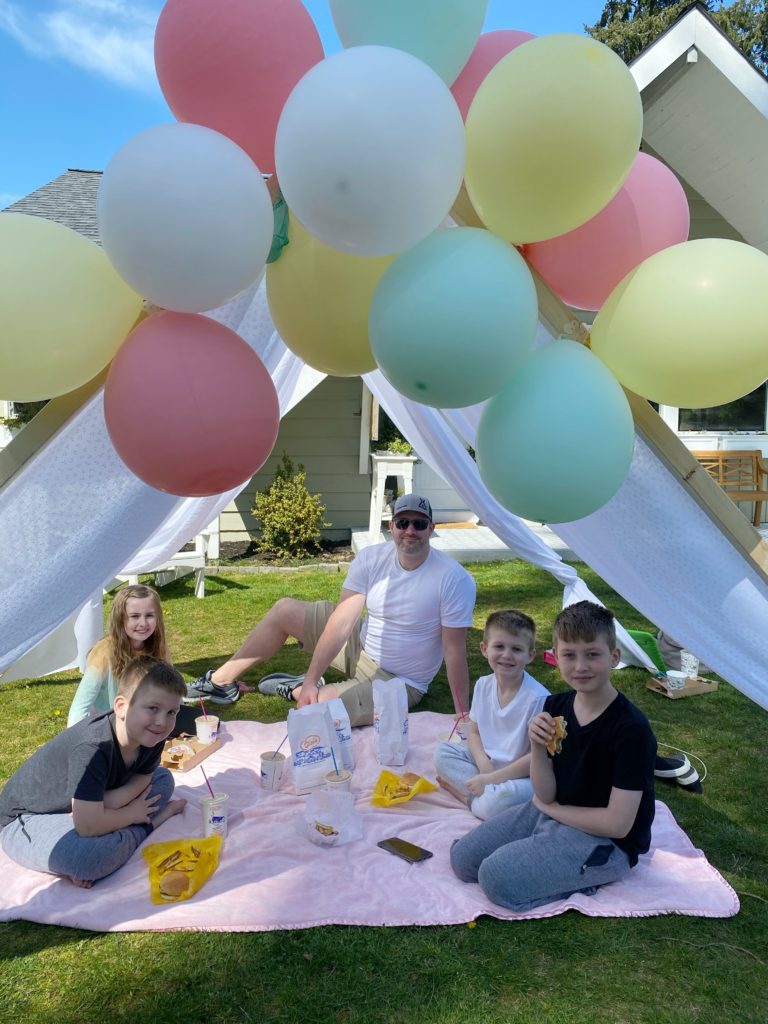 SURPRISE #2 Quarantine Birthday Fast Food Picnic
We love being able to support companies that are open, so we went to our local burger place DICKS drive in and had some shakes, burgers, and fries at home style!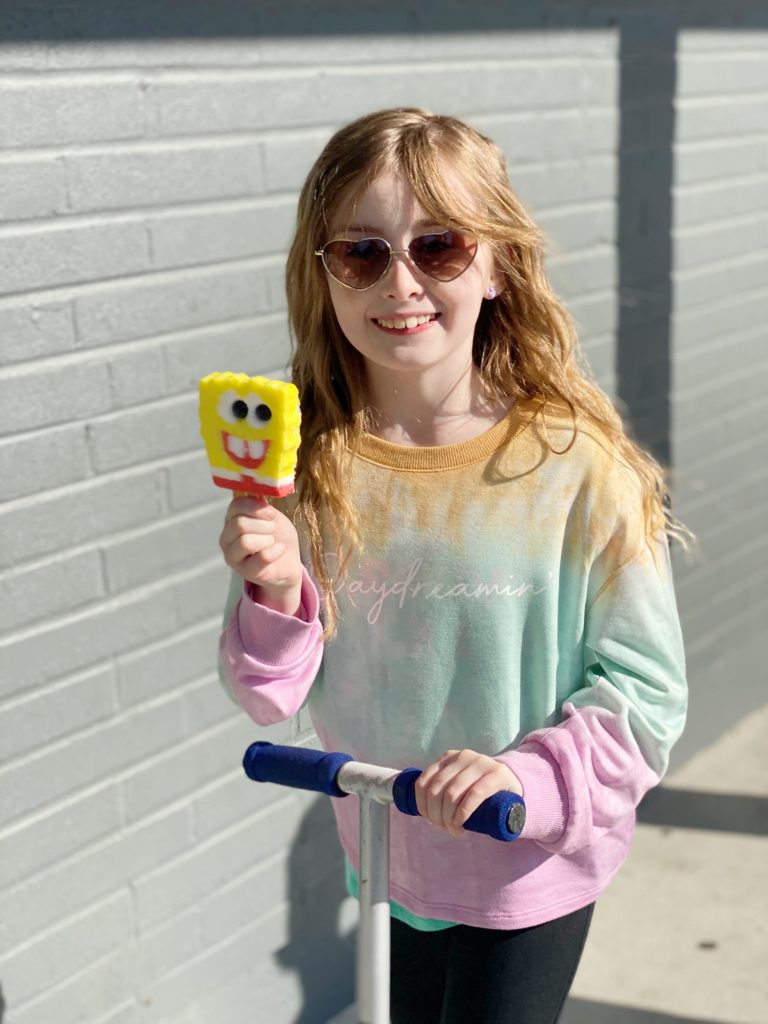 SURPRISE #3 Quarantine Birthday Ride + Ice Cream!
We live near a corner store, AKA candy store and its a favorite! While only I could go in… the kids were so thrilled to have a sense of normalcy.
SURPRISE #4 Quarantine Birthday FAVORITE DINNER
While we couldn't go eat out, we got Zoes favorite! Mod Pizza for the win!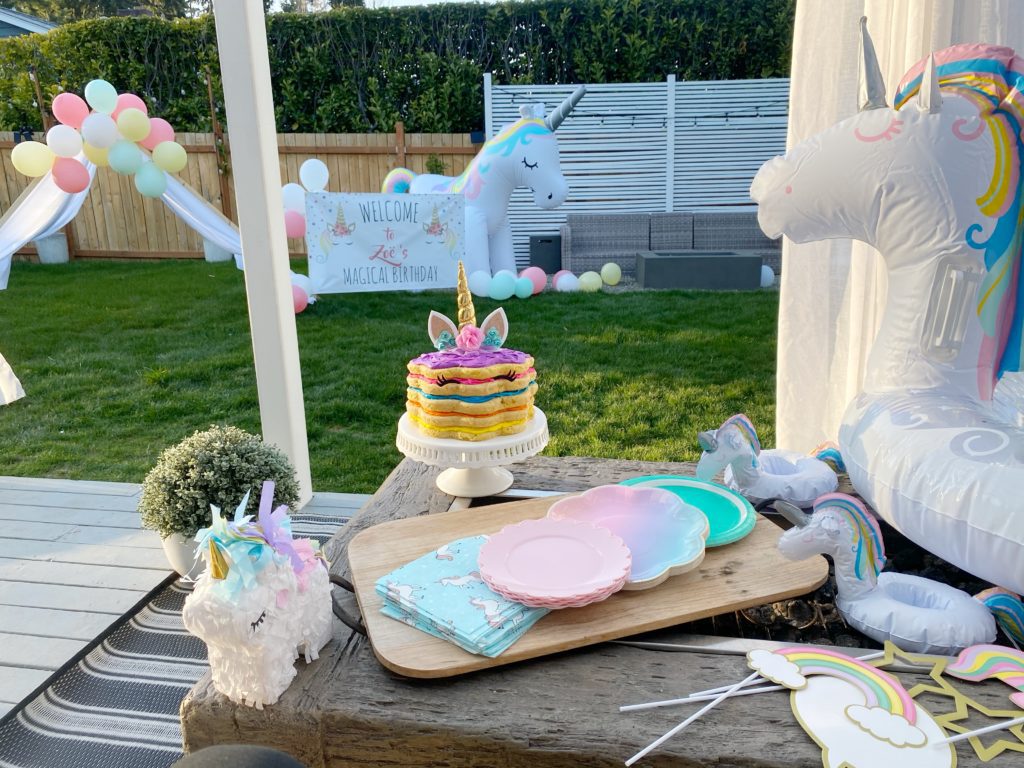 SURPRISE #5 Quarantine Birthday Backyard Cake
I told Zoe the day was full of surprises, so we took the party to the backyard! It was time for the cake I made her which wasn't anything special but she loved it!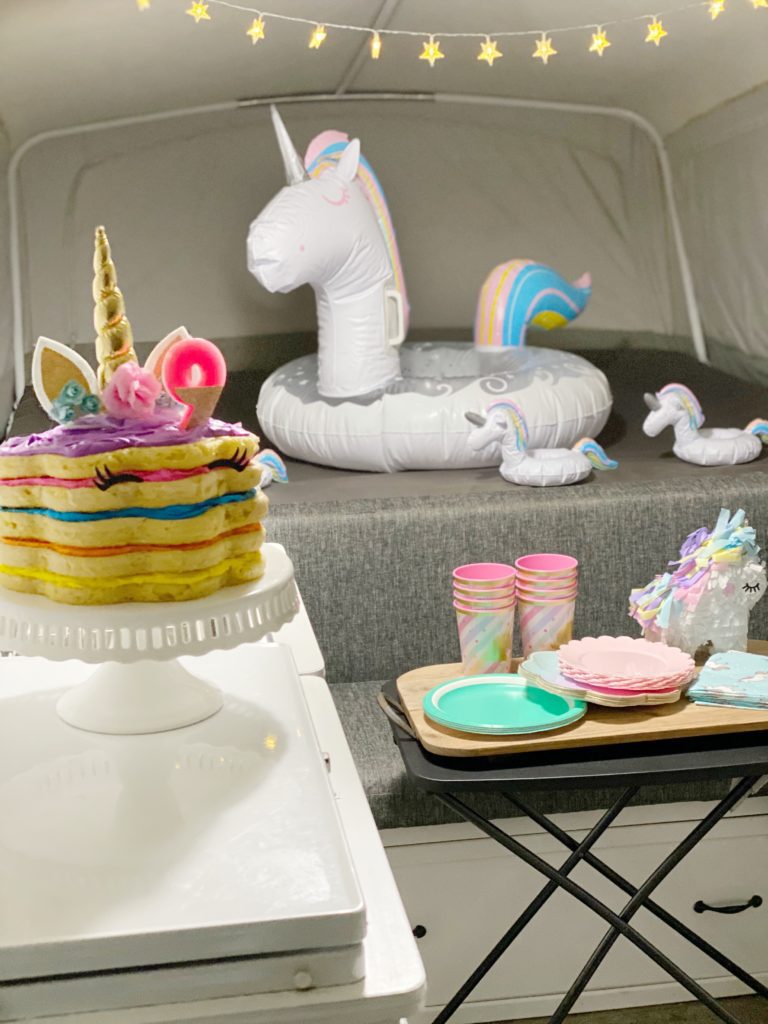 SURPRISE #6 Hotel at Home
We told the kids to get their swim suits on and then meet us on the back porch! We had them close their eyes and brought them to our camper and said it was our "hotel". Since our tradition is to have a hotel stay, we had to make it happen! James even came to the door to do room service and got their ice cream and drinks order.

SURPRISE #7 Quarantine Birthday Pool time
Naturally it was pool time next! We made sure we had it unicorn themed, Zoe had a big floatie and the boys had their little cup ones! Make sure to watch the video at the end to see how cute they were!

SURPRISE #7 Quarantine Birthday Movie Time
The kids were so excited for a movie night, but it was actually a surprise because we had family and friends send over videos wishing Zoe a happy birthday! This was the perfect way to end the day!

WATCH THIS VIDEO TO SEE THE WHOLE DAY!
IF YOU WANT TO SHOP THIS POST CLICK ON EACH ITEM BELOW
PIN THIS IMAGE FOR LATER, AND COME PIN ALONG WITH ME HERE.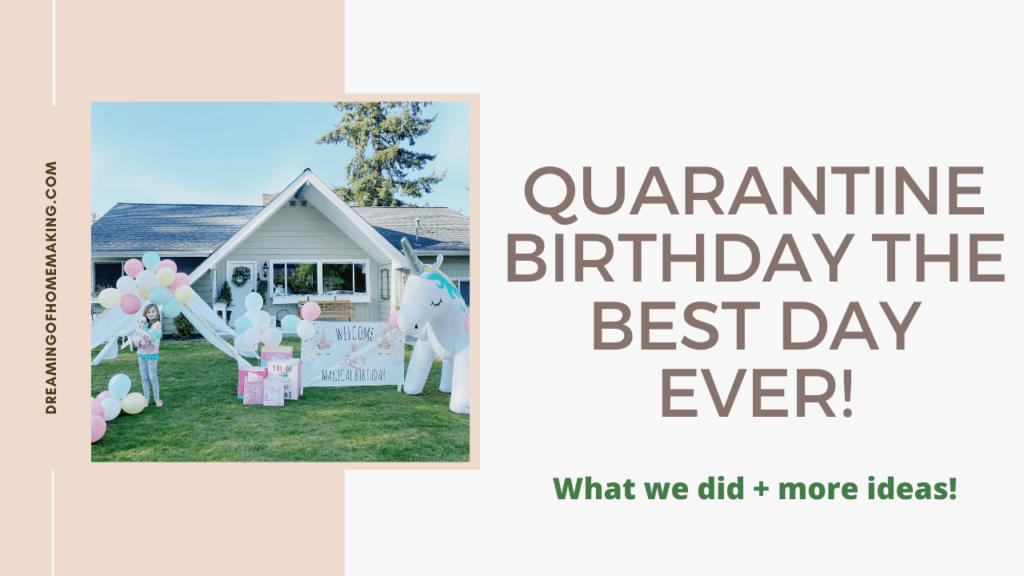 DON'T MISS OUT ON THESE POSTS :