The Best Spray Paint for Plastic & Other Materials
Today I am going to share with you how we transformed these planters. I know what you are thinking, they look great as is, well I wanted them to pop and I will show you what I did to do that. Now I am sure you are wondering what the best spray paint for plastic & other materials and I would have to tell you Rustoleum 2X Painters Touch that we found at JOANN's let me show you how amazing it is!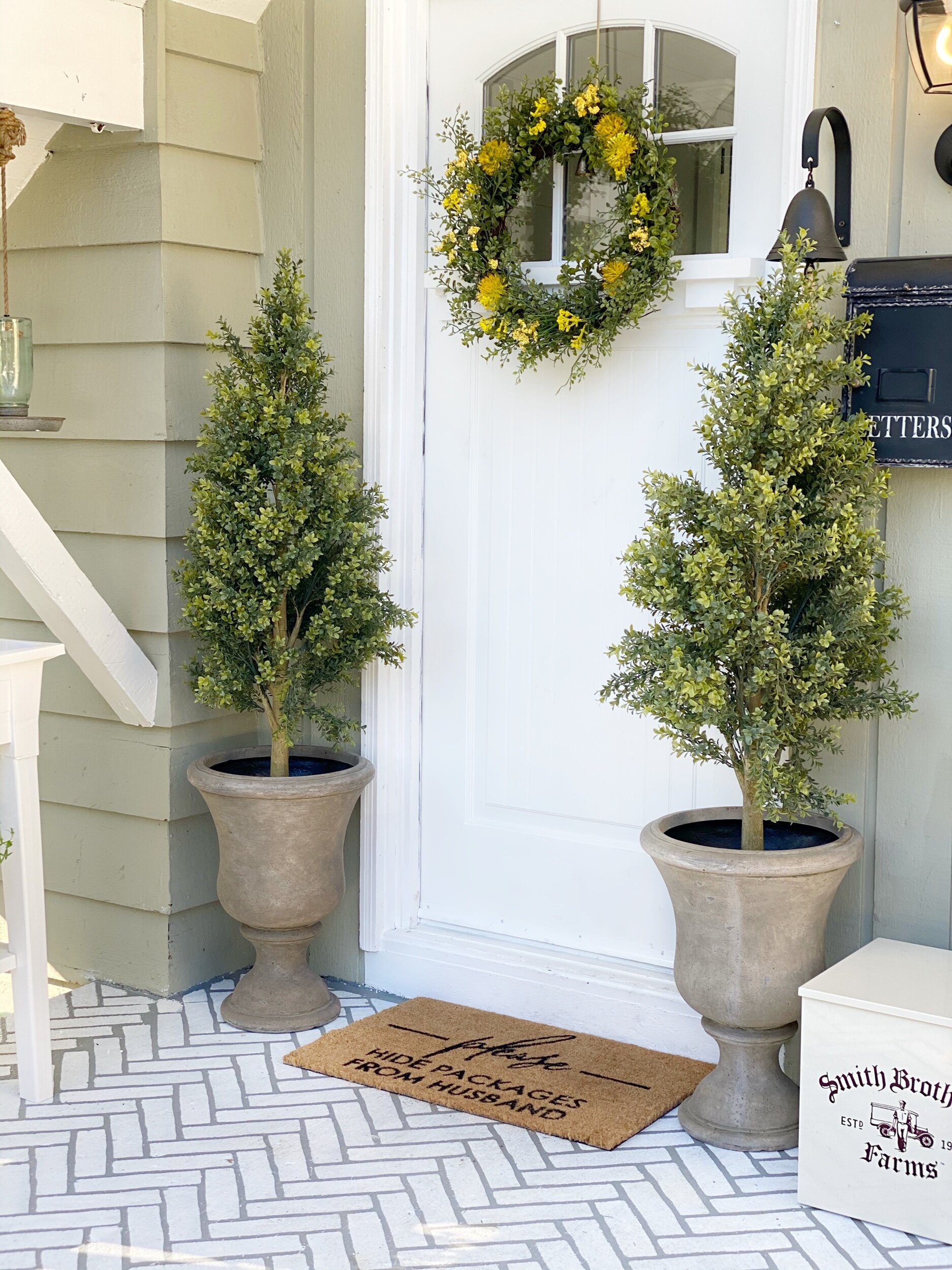 Here is the before, I do love these as is… but, we need some color. Can you guess what I am going to use?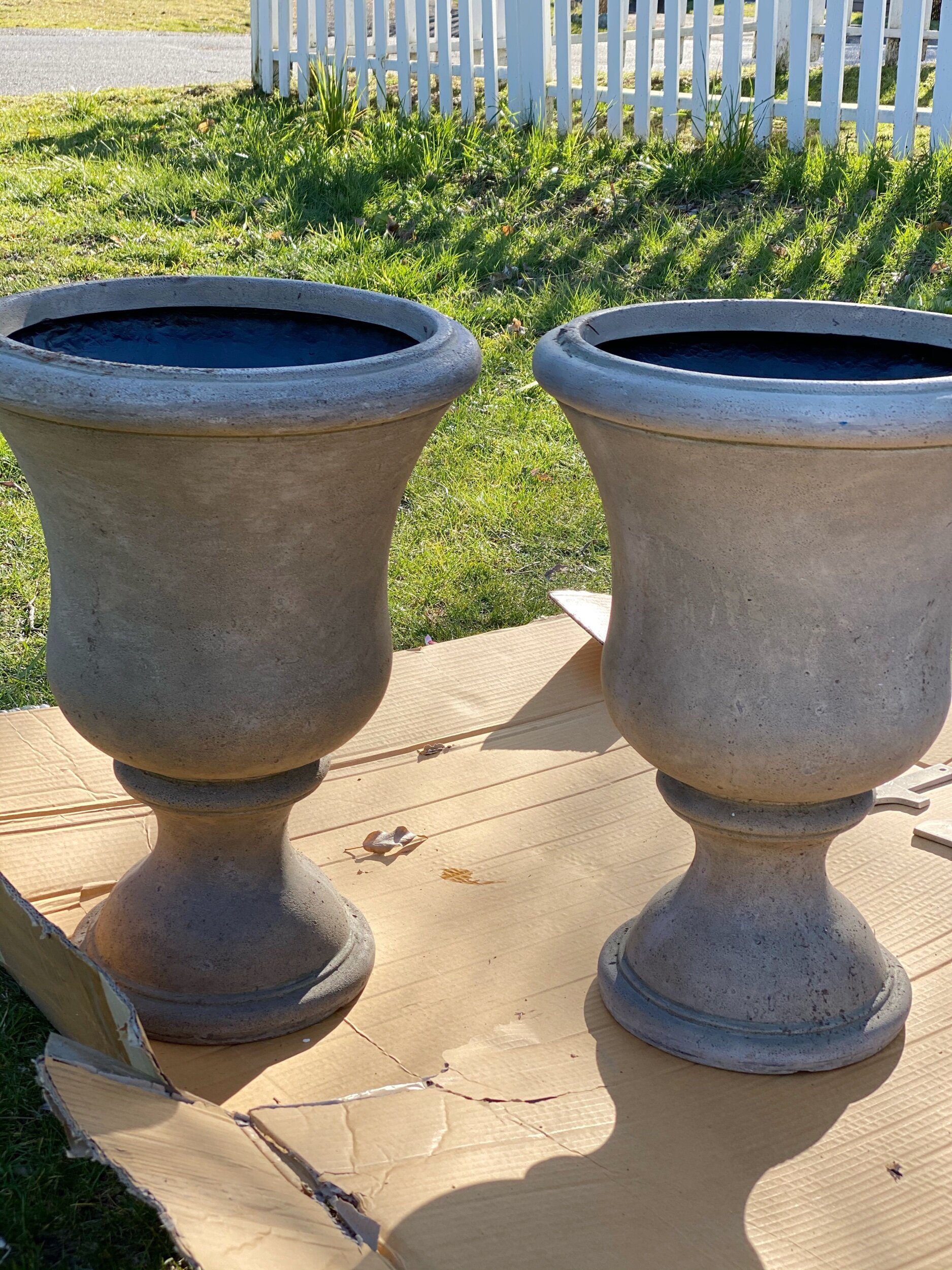 Lets get started! Before we get started let me give you a few tips :
Make sure to pick out the right spray paint for your project. The Rustoleum 2x Painters Spray really would work on any project!

Check the temperature thats recommended on the back of the spray paint and don't do when to cold or hot.

Make sure you are in a well ventilated space.

Have a cover underneath the place you are spraying, cardboard always works!

Make sure you clean the surface of what you are painting.

Make sure to test your paint.

Apply multiple coats

Let it dry.

Now lets begin to paint!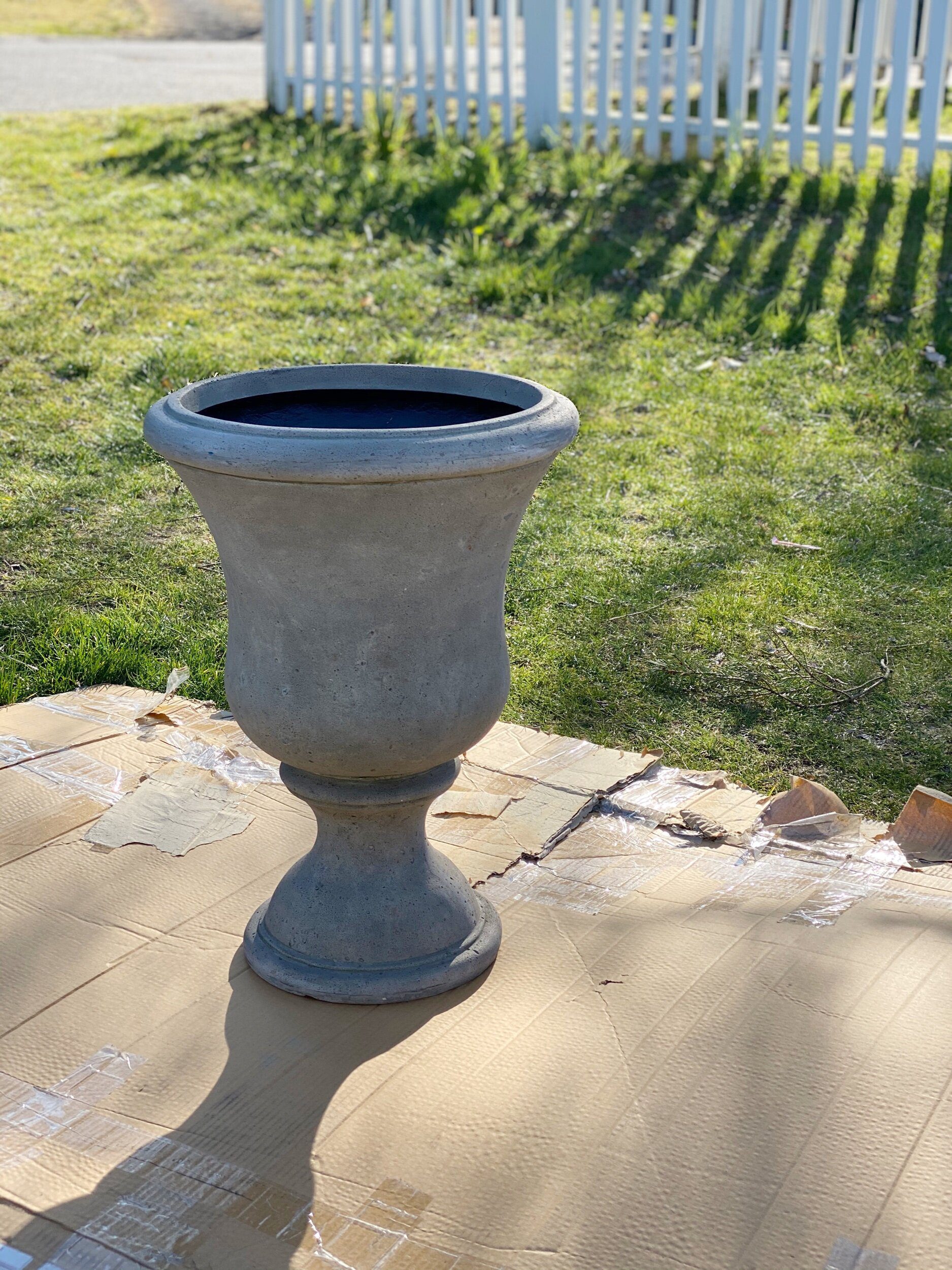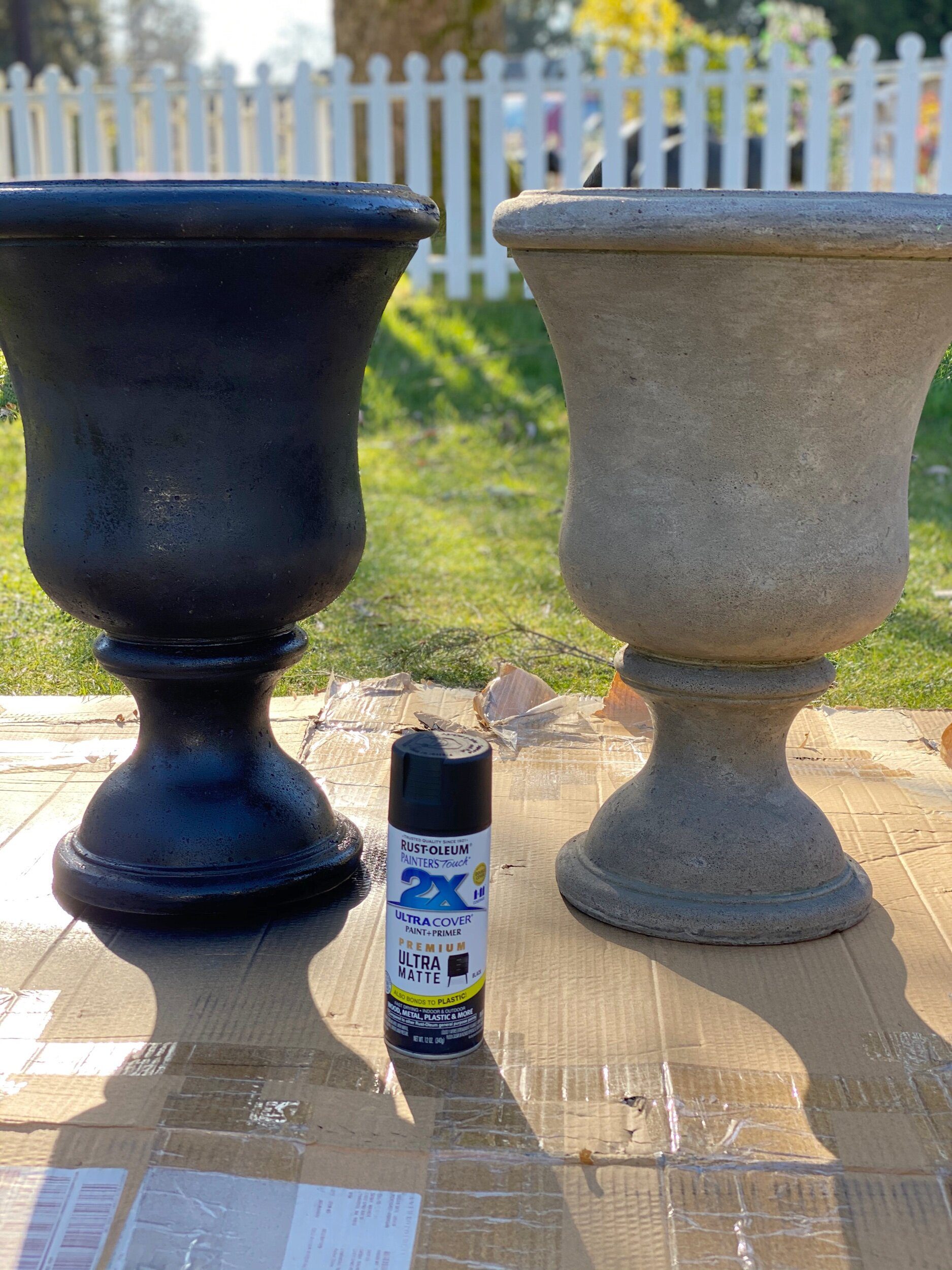 Now that we did everything on the checklist its time to paint, we will be using Rustoleum 2X Painters Touch in Ultra Matte. I have to say, I have used many different spray paints and this one surpasses them all! In one coat as you can see above its amazing how great the coverage is. I learned that it is made with double cover technology so it completes a project twice as fast.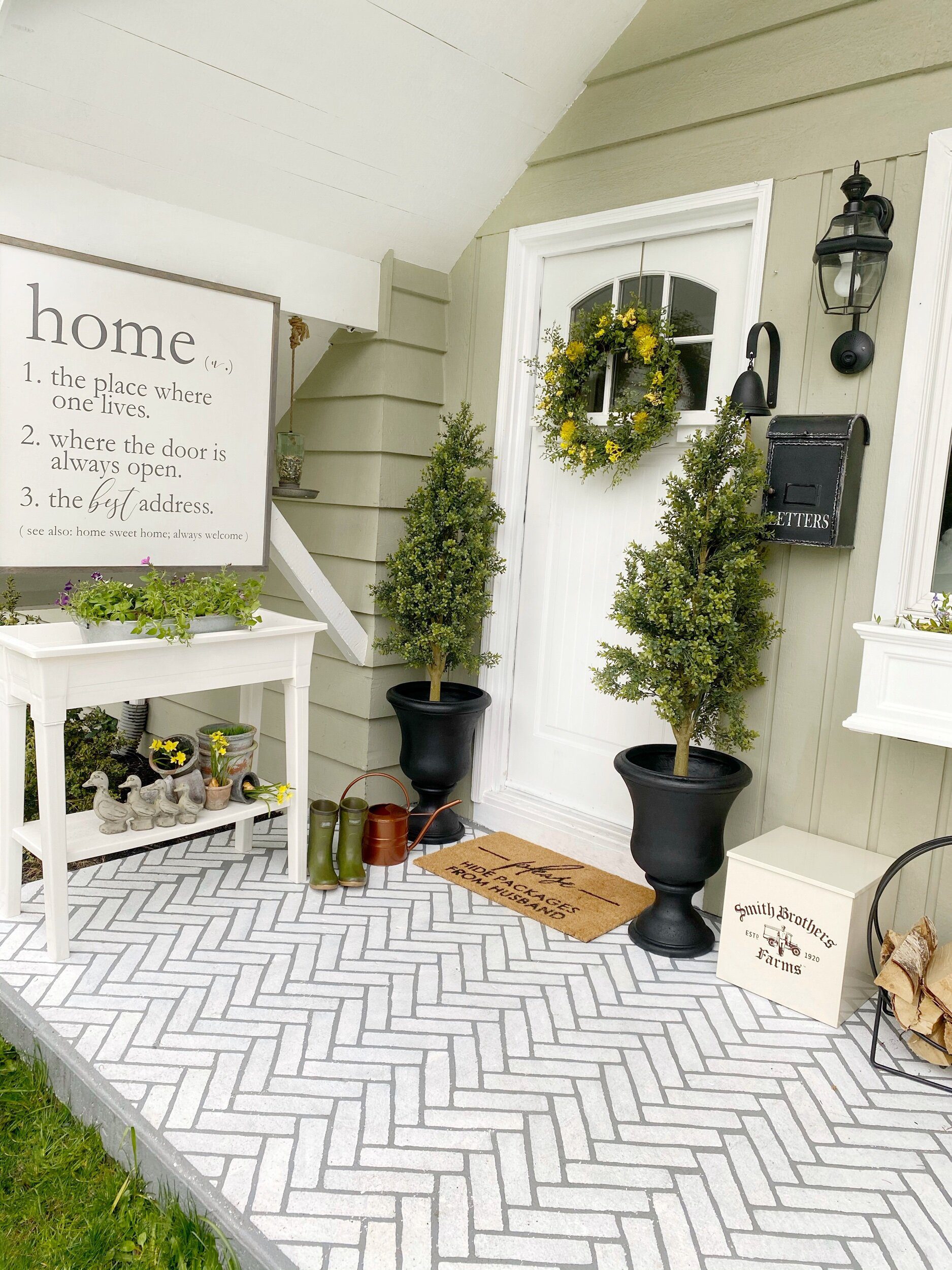 Now here they are, it was such a fast project – did I mention how quick the paint drys! Now what do you say, did you see my vision?
OK, we know how amazing the spray paint on the planters is… but can we talk about the great finds I found at JOANN? These cute little ceramic boots, this watering can, and my favorite the doormat!
( I may have gotten a few of them because I love it so much)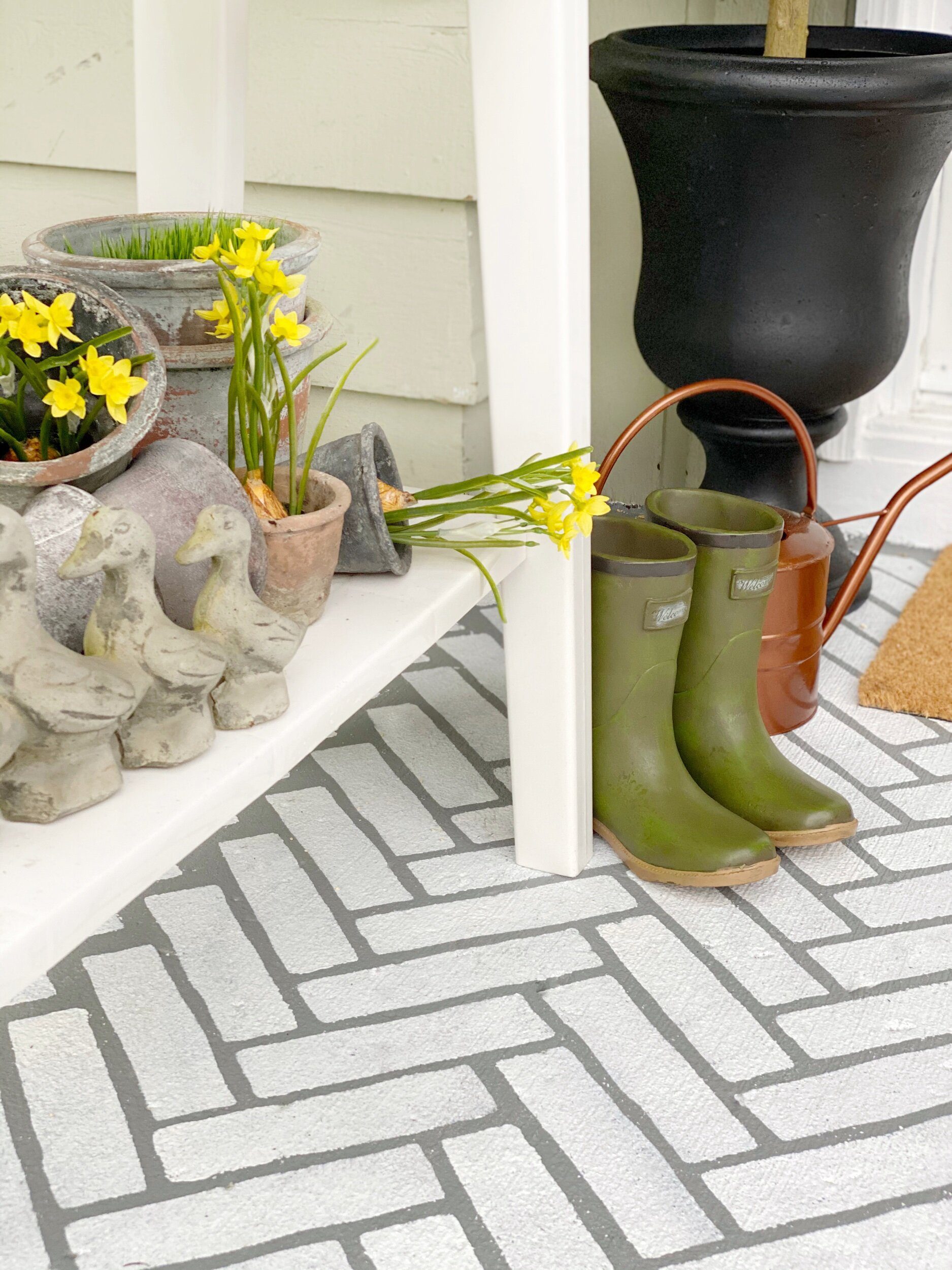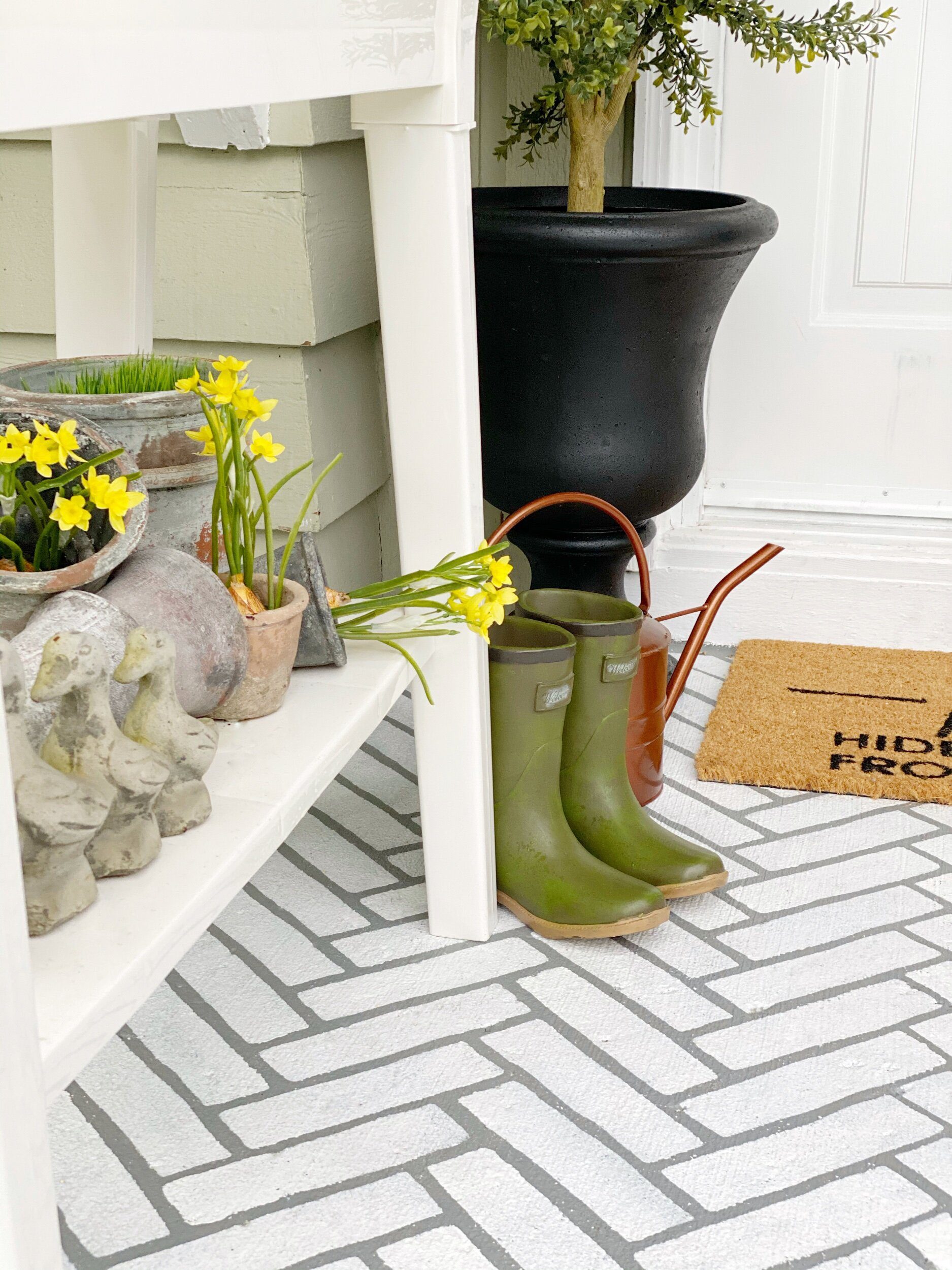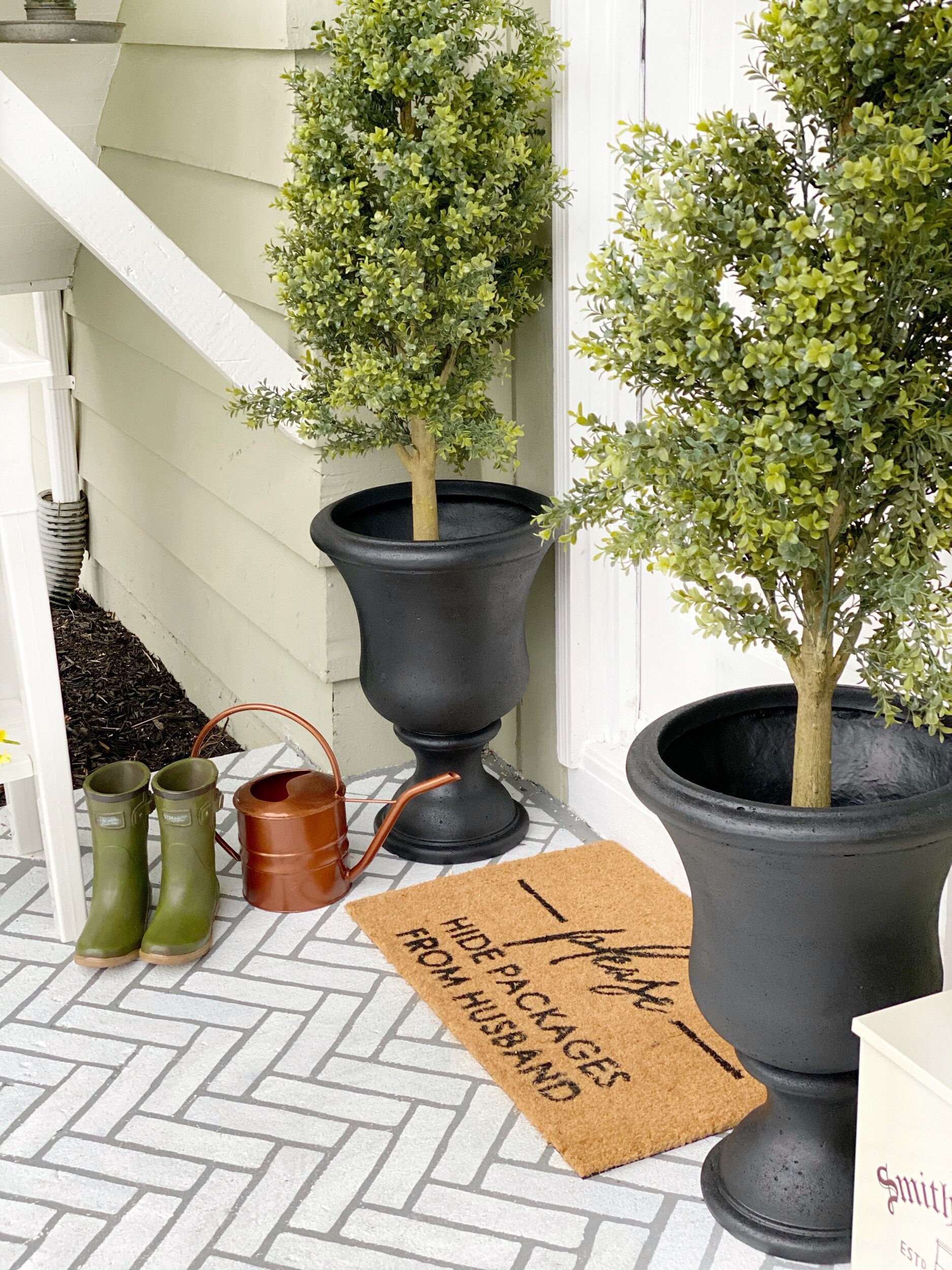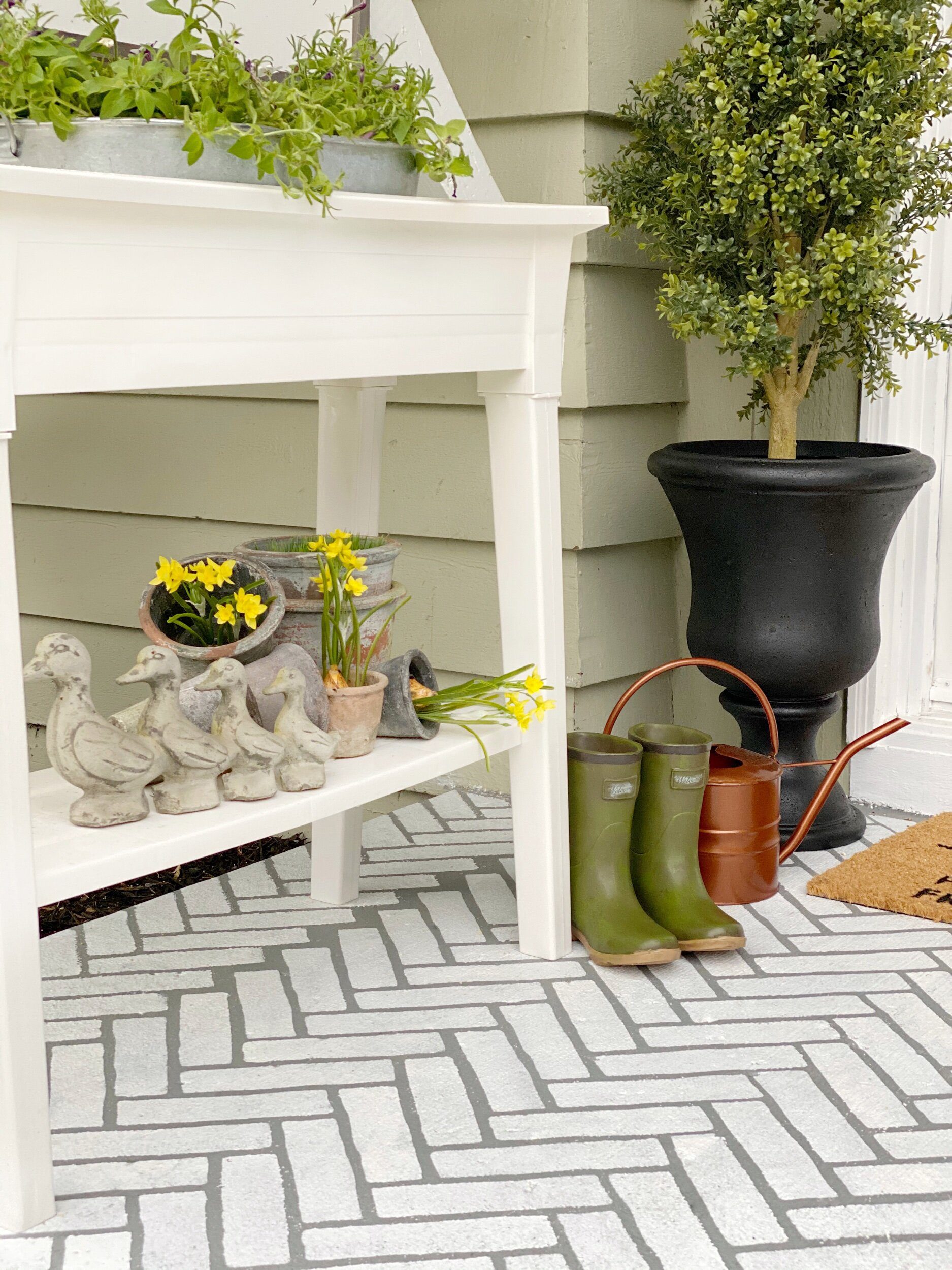 Just pick up some florals from JOANN and you are set for spring!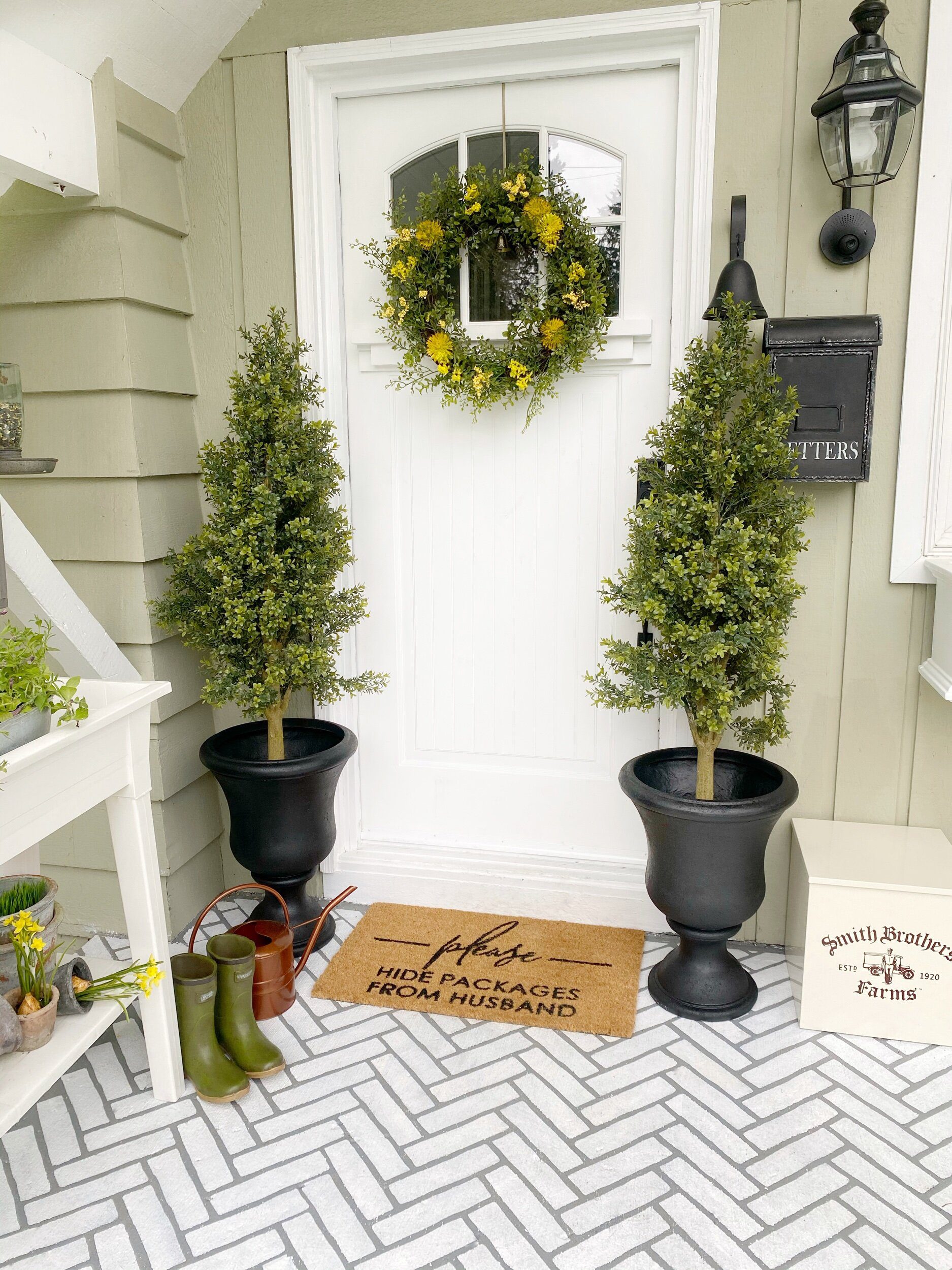 While the planters that were spray painted look amazing, I chose a simple plant to go inside. I wanted to add some color to the door and this gorgeous wreath is from JOANN too!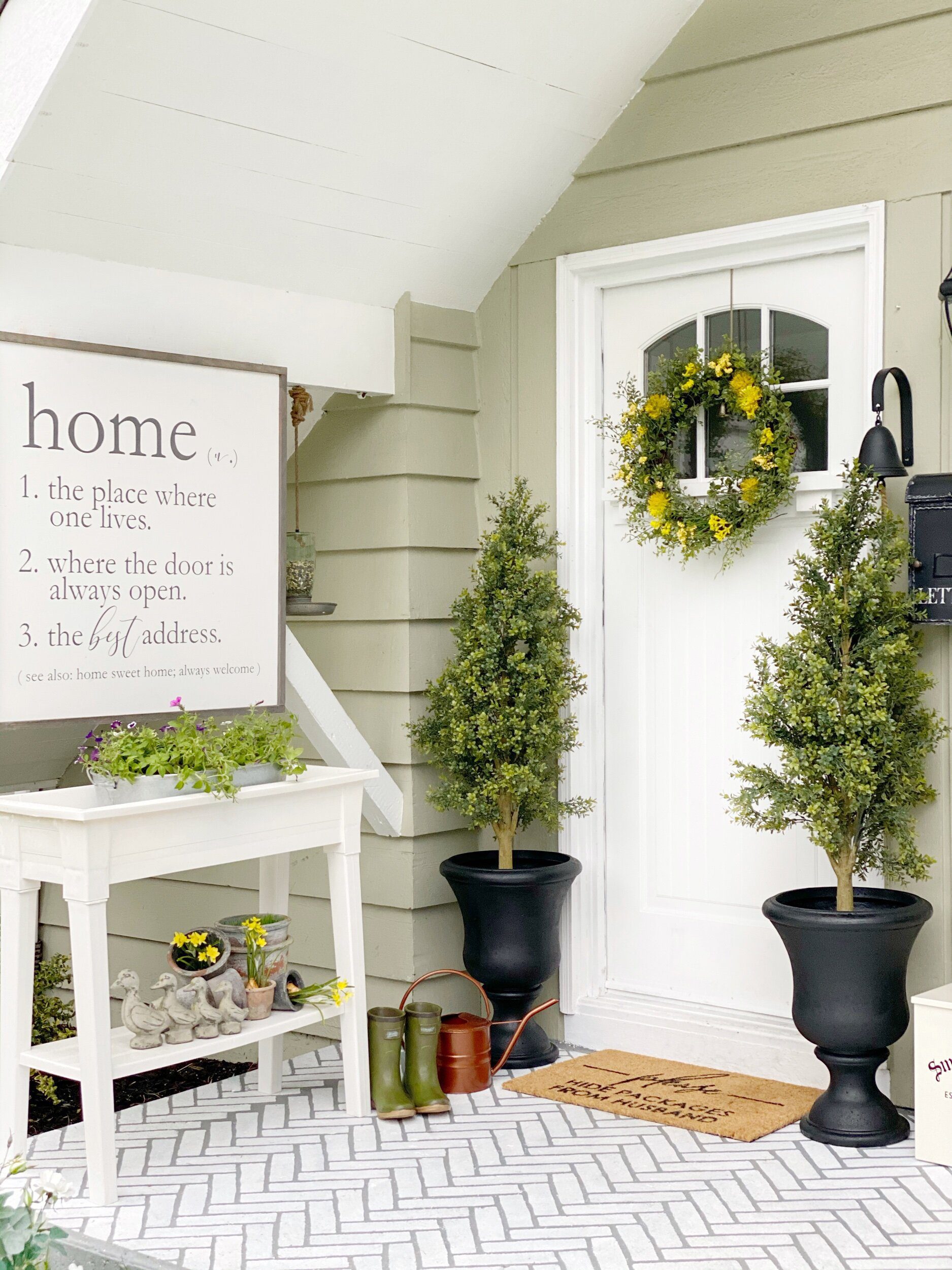 I can't get enough of the transformation, its amazing the power of paint!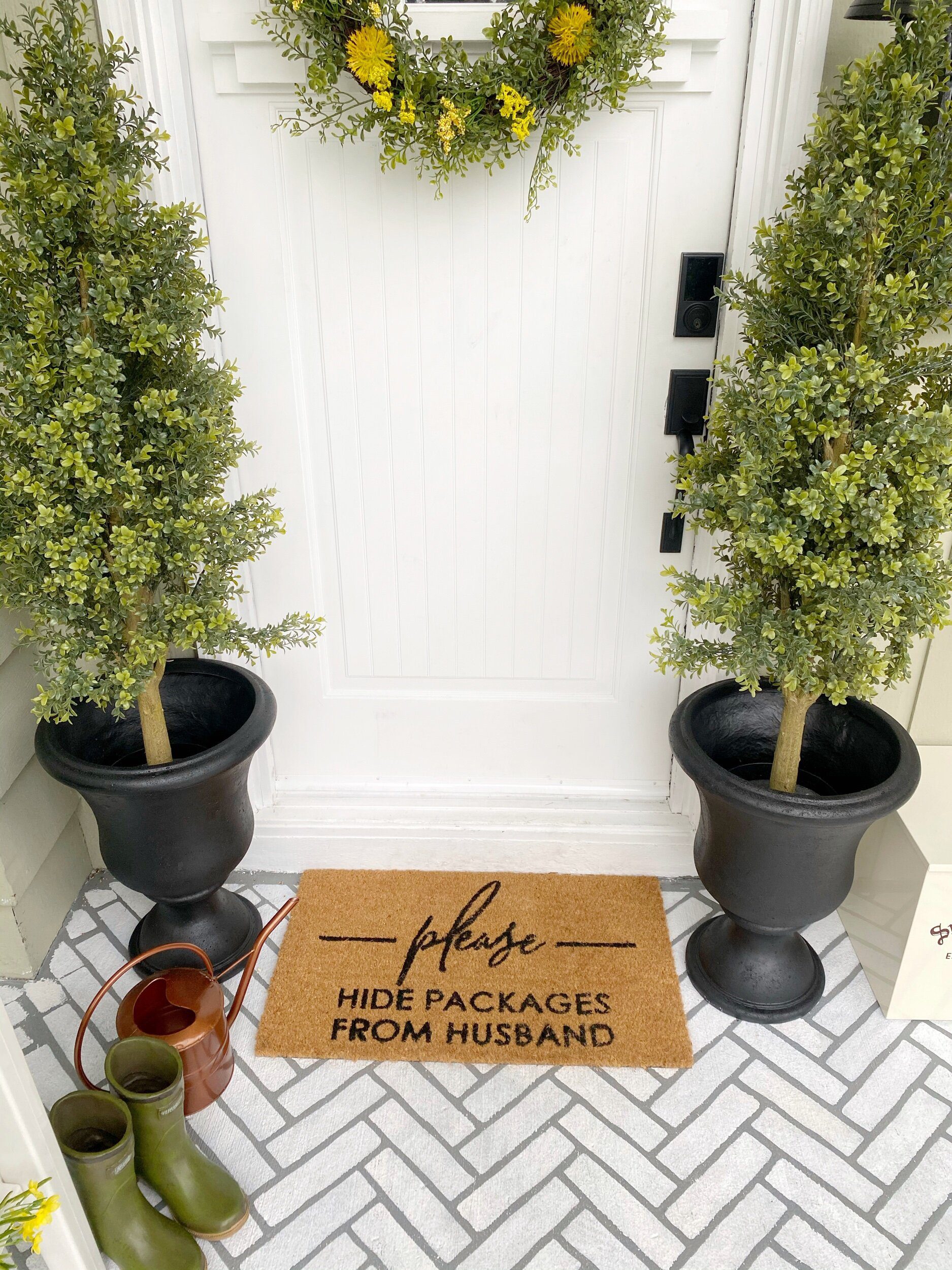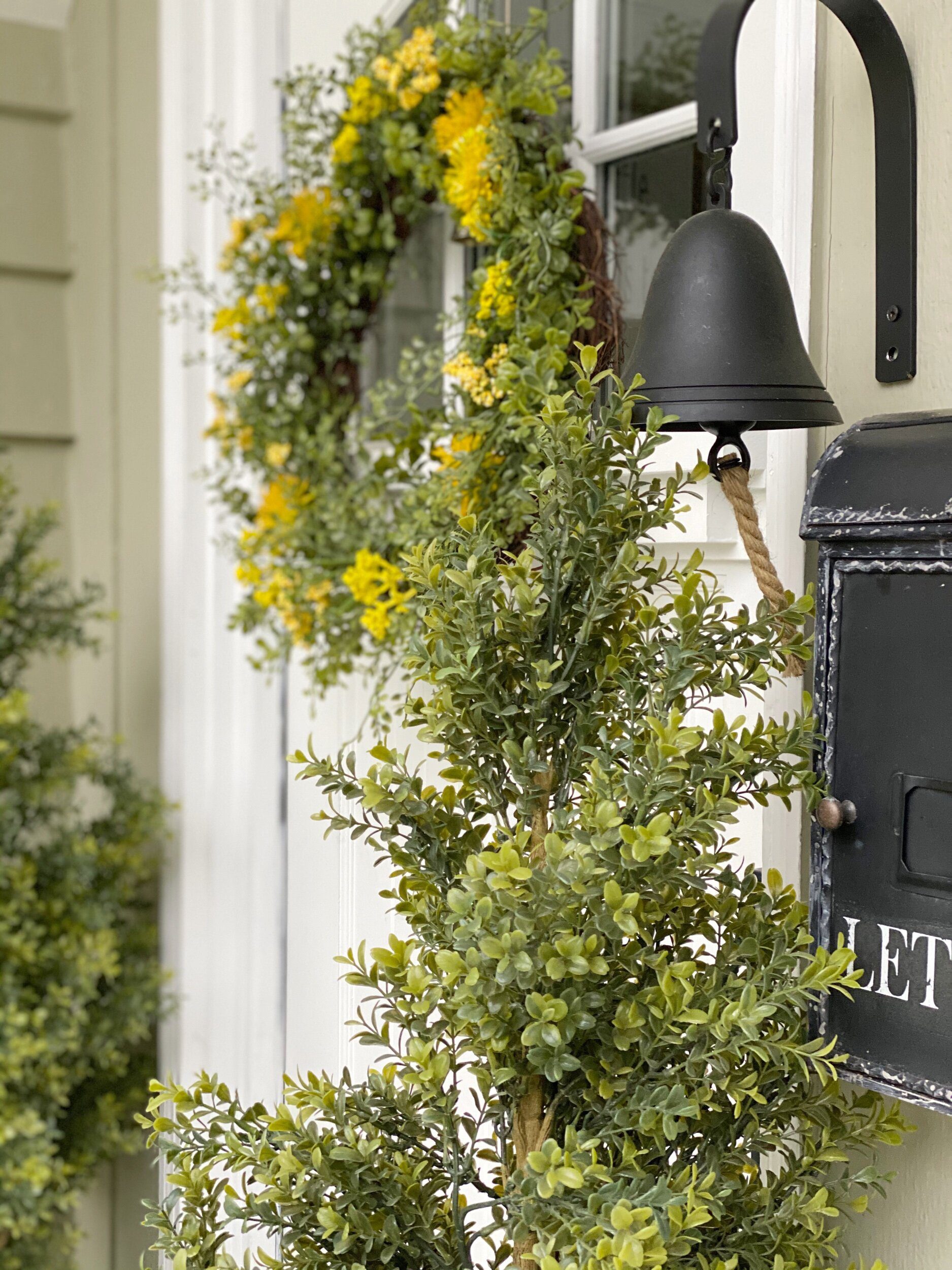 This doormat everyone needs, its so funny to see the delivery drivers hide them.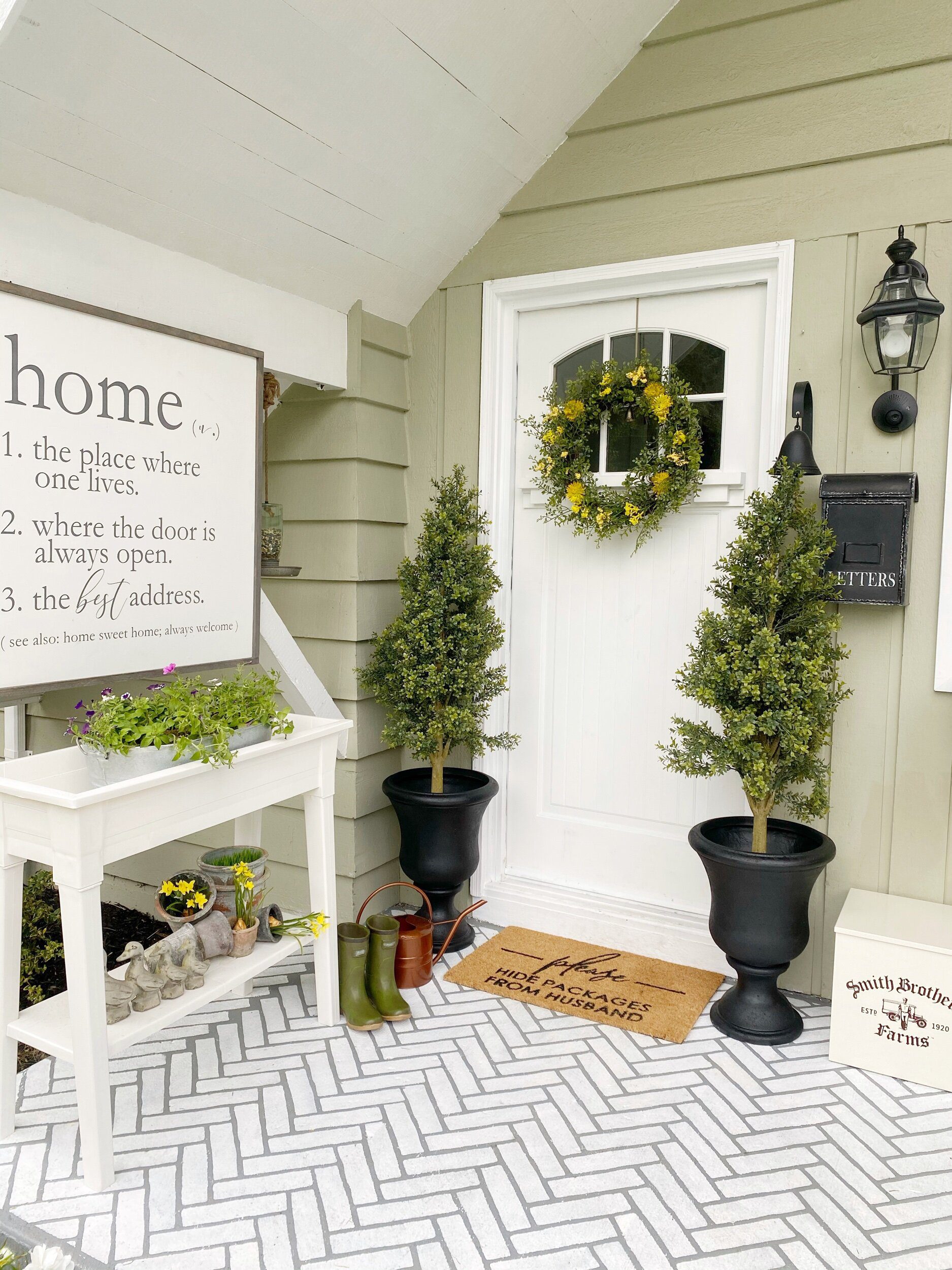 Before we finish here lets scroll down and see another favorite find.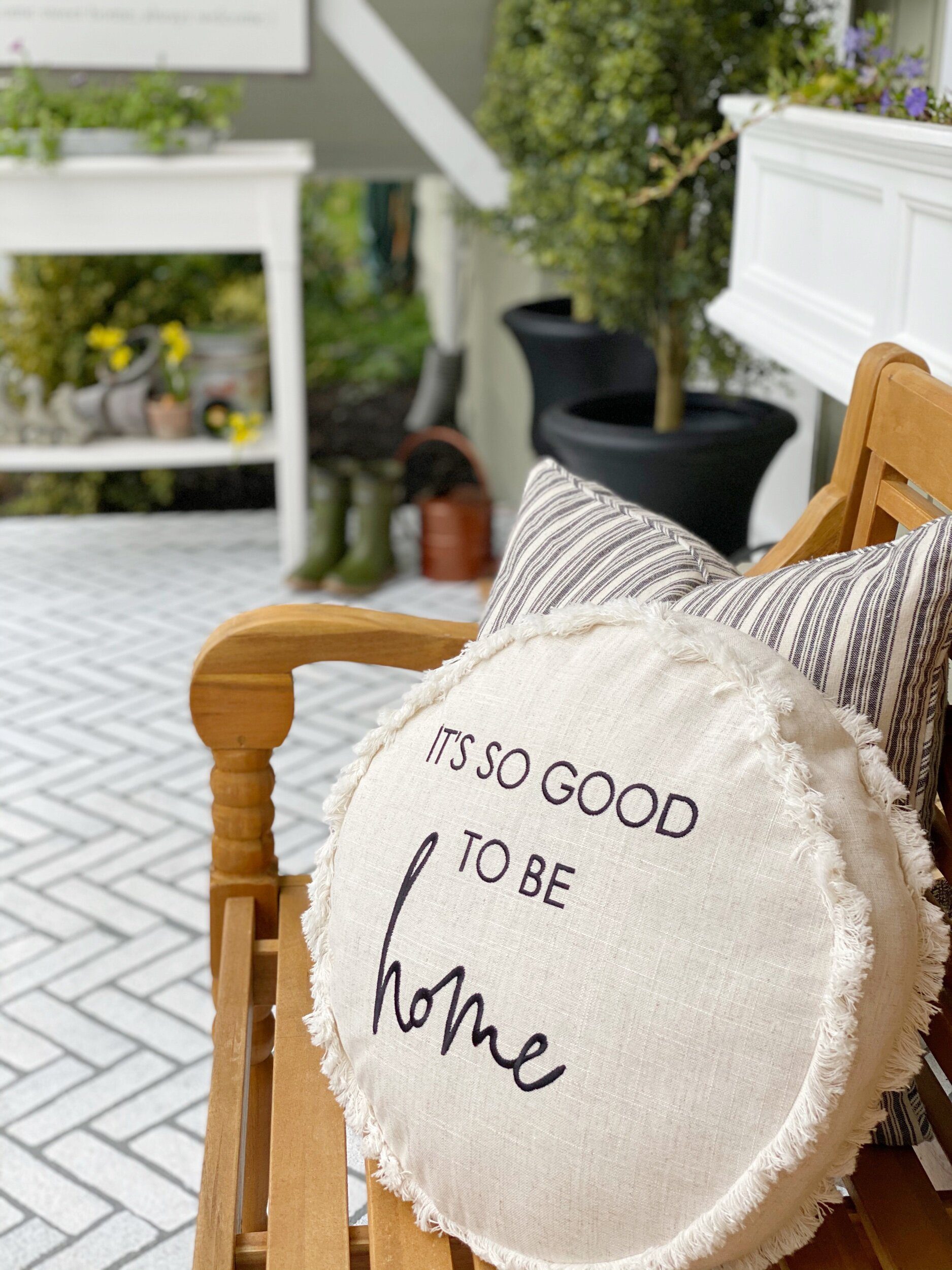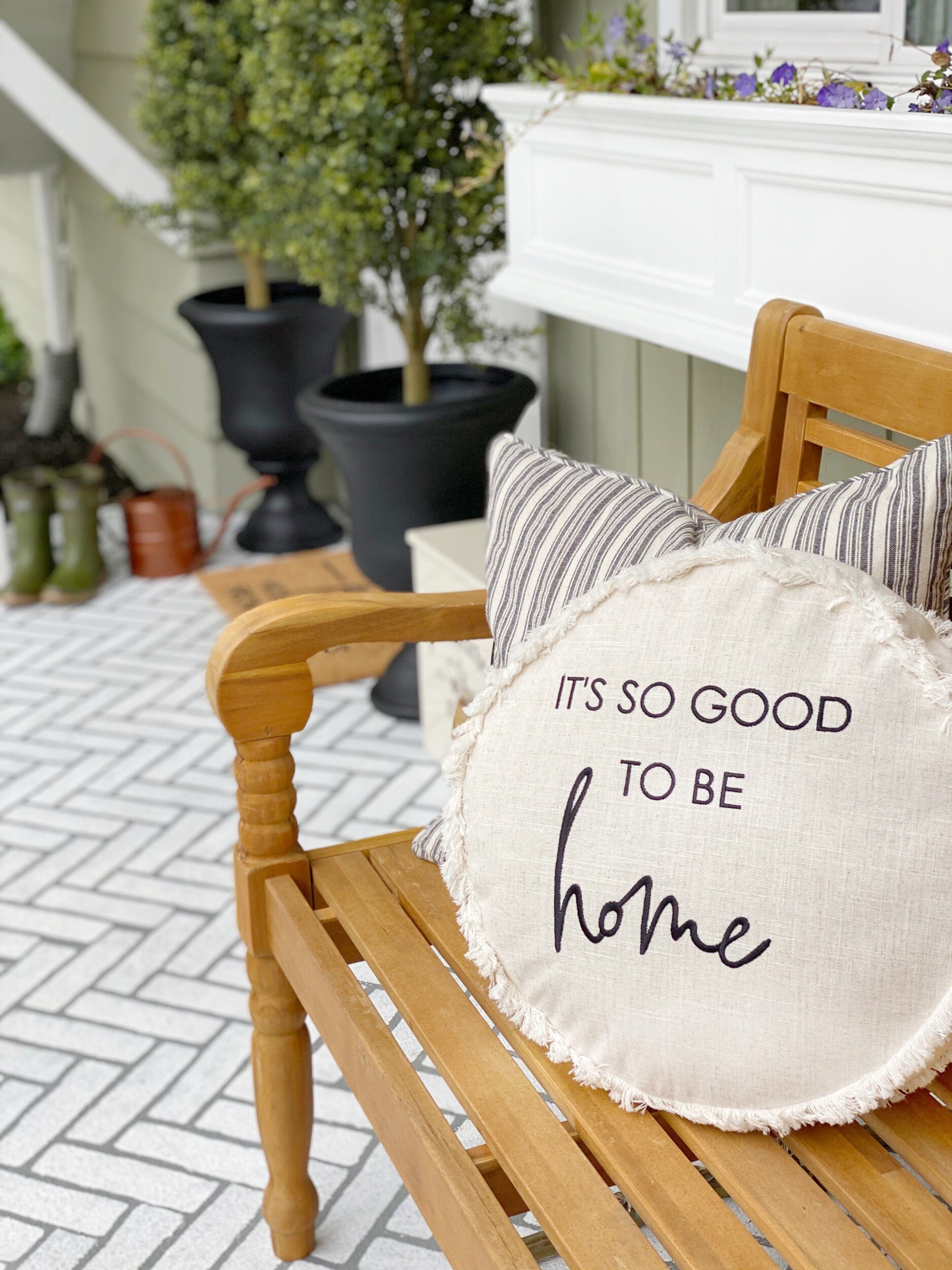 Its so good to be home, isn't that so true. I can say now more than ever spending all our time here I can really say it. You can order this pillow at JOANN.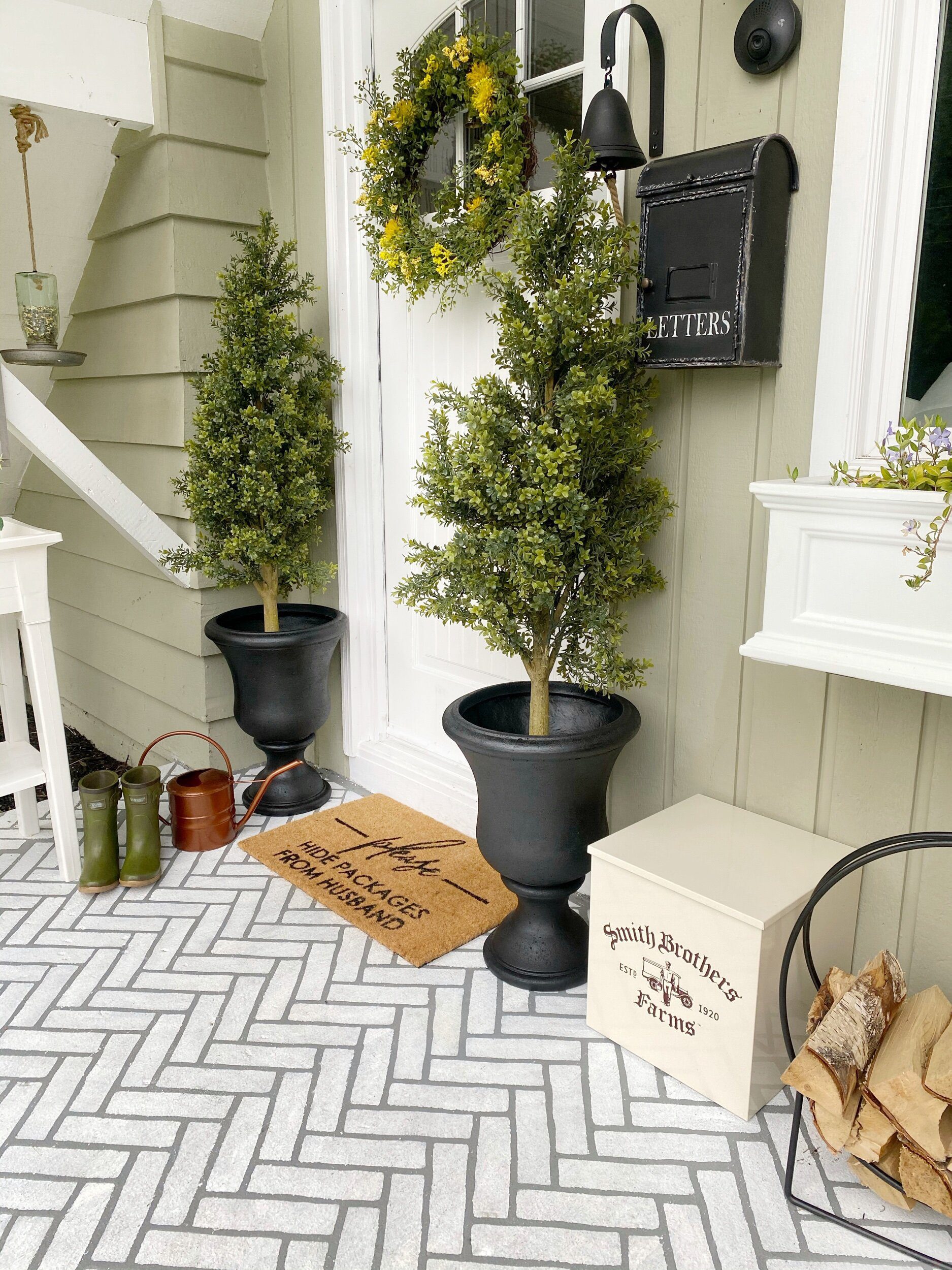 I hope you liked seeing how the Rustoleum 2X painters spray transformed these planters. Now what project are you going to start?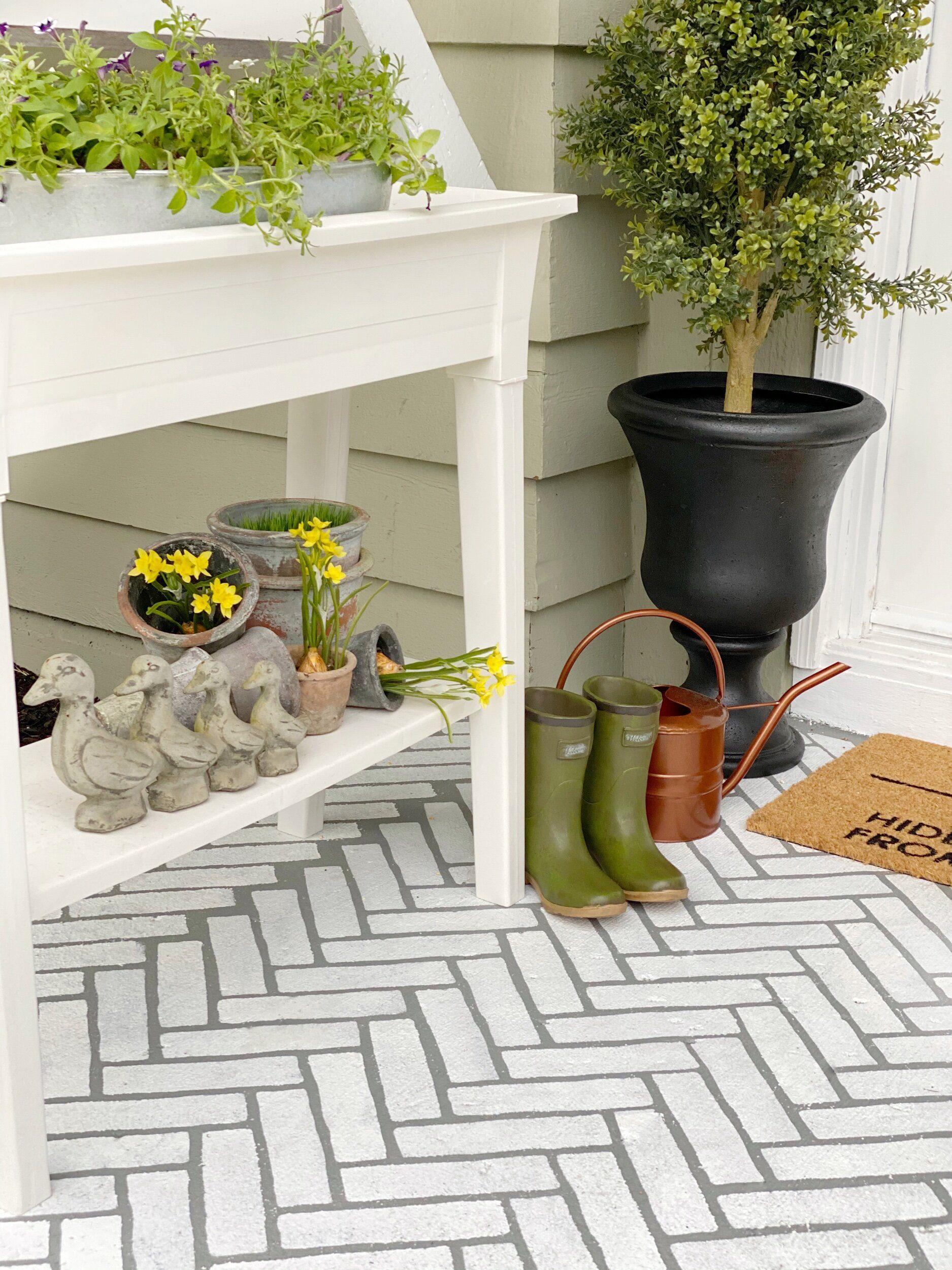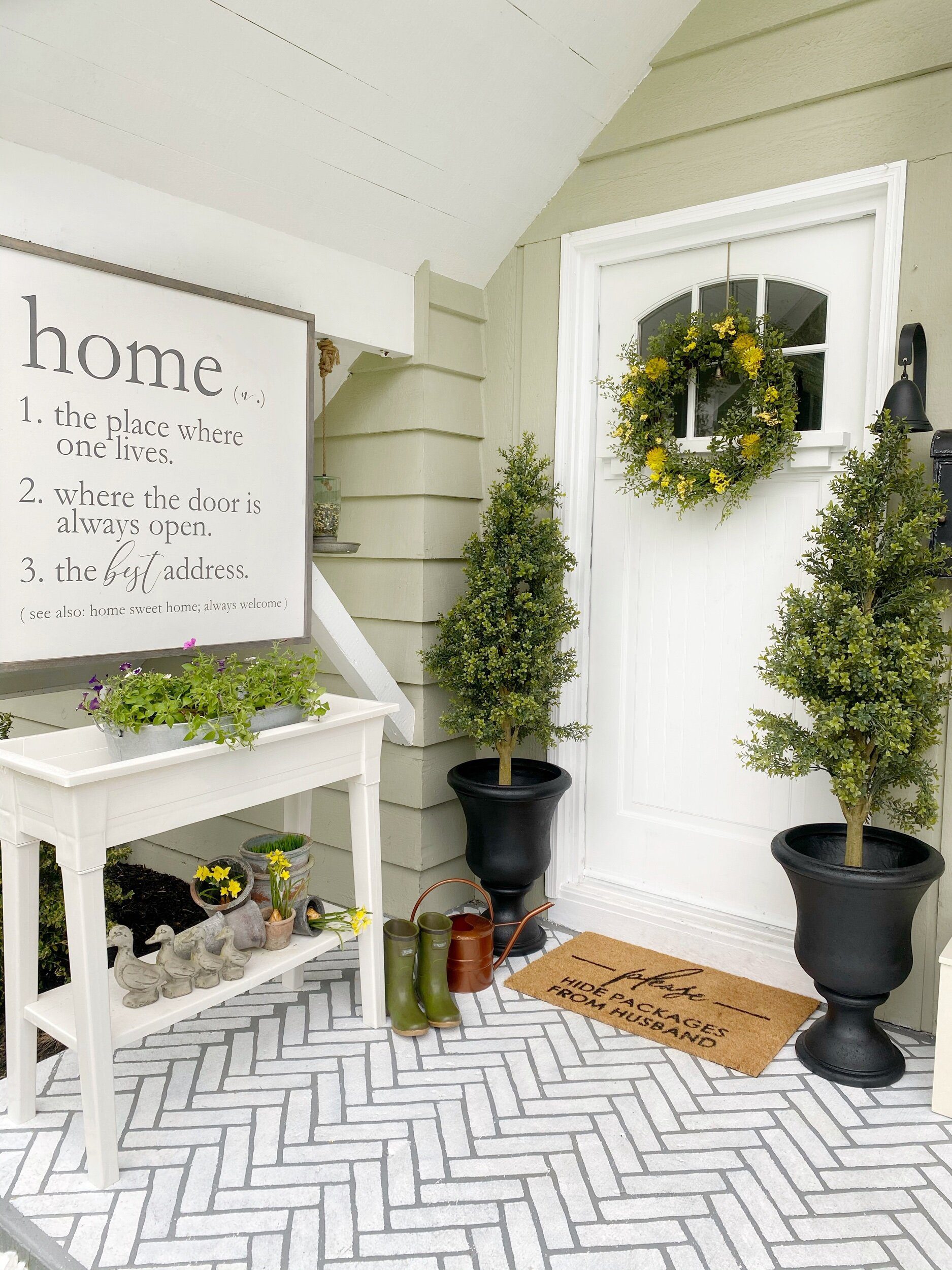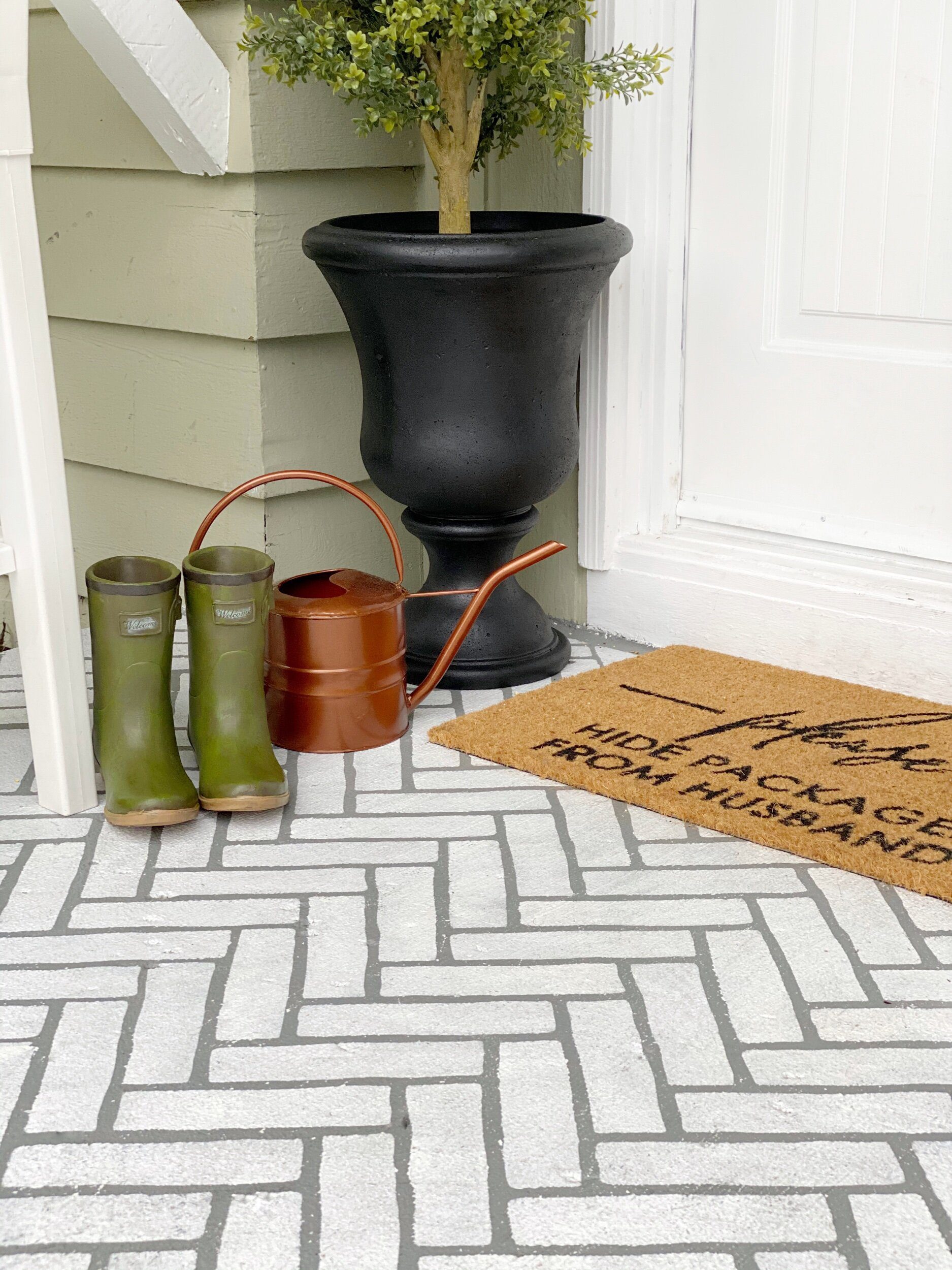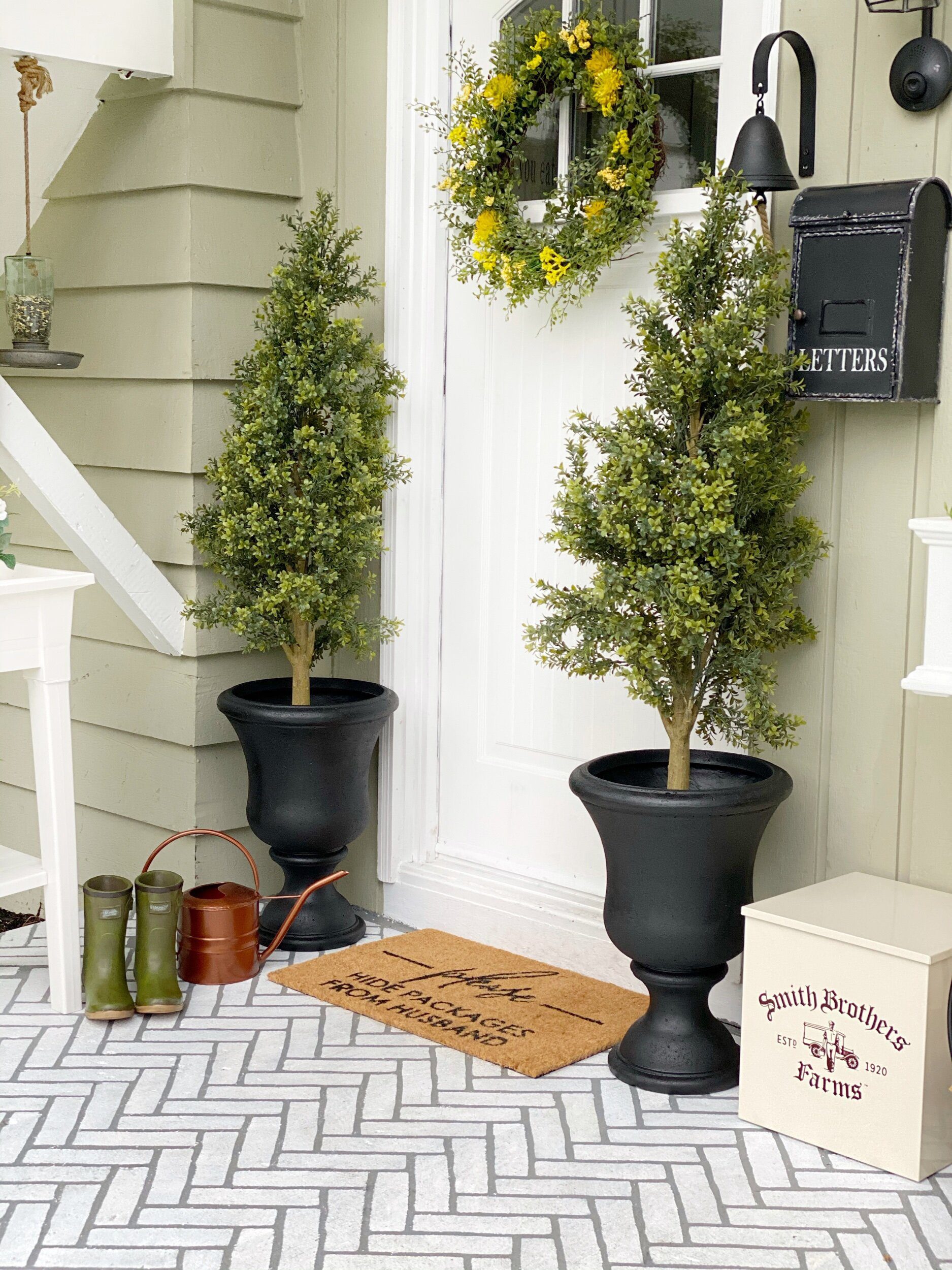 Sources : I have placed all the links below, you can click on each item.
Rustoleum 2X Painters touch Matte Black Spray Paint
Green ceramic boots
Bronze watering can
Please Hide Packages Doormat
It's so good to be home pillow
Floral Wreath
Pin this image for later, and come pin along with me HERE.