Cheap & Easy Sharpie Vertical Shiplap
Cheap and Easy Sharpie Vertical Shiplap under $5 yes please! This cost me $2.66 and I still had enough to do more! Check out all the details below perfect for beginner to advanced DIYER!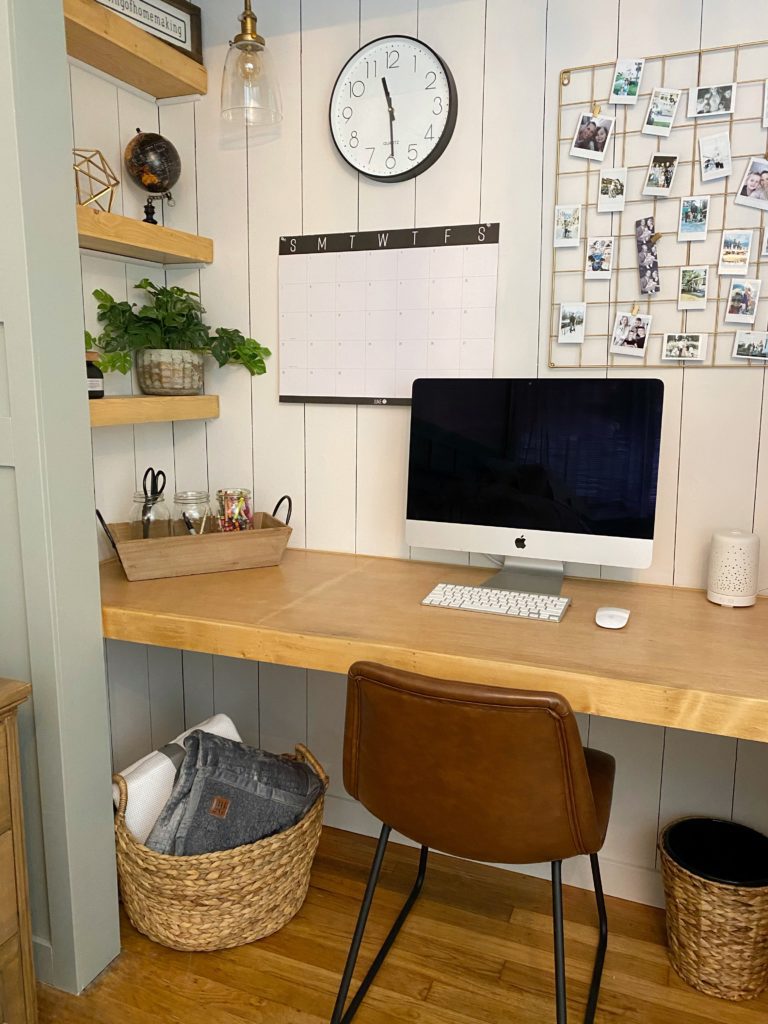 I thought about doing our ceiling treatment HERE on the wall behind the desk, but with our shelves it wouldn't work. Then I looked up wallpaper and it was to $$ for this little space and tricky too… I was like why don't I try the sharpie shiplap!
After lots of research I found the right way to do it and so excited to share! I saw some use a pencil for sharpie shiplap and I wanted it more permanent than that… BUT you don't just use a regular sharpie!! Let me show you :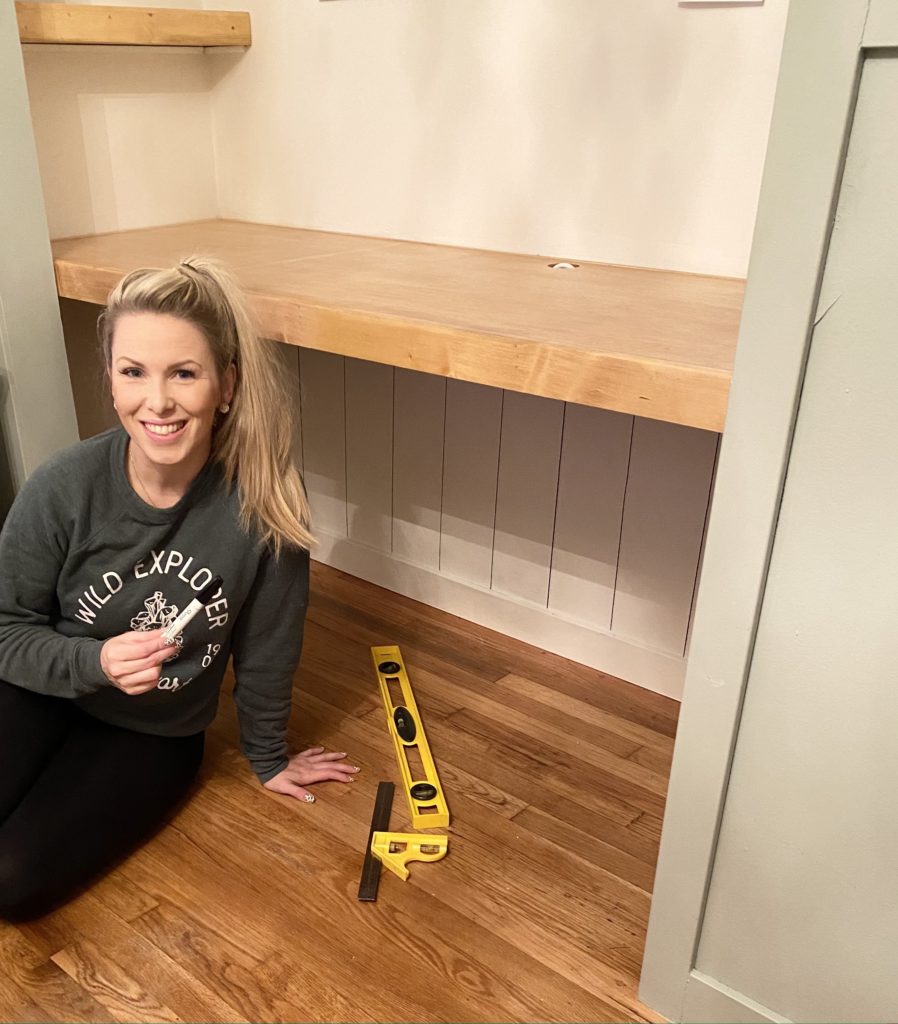 Here is what you need :
Oil Based Sharpie Paint Pen – I used this one HERE
Level
WHY NOT A regular sharpie? You will use SOO many and it will dry out – I promise don't try it! This Sharpie Paint pen is AMAZING!!