Boys Bedroom Ideas – Today I am sharing my favorite finds and they are all from Walmart! If you haven't heard of the WOW and NOW let me fill you in!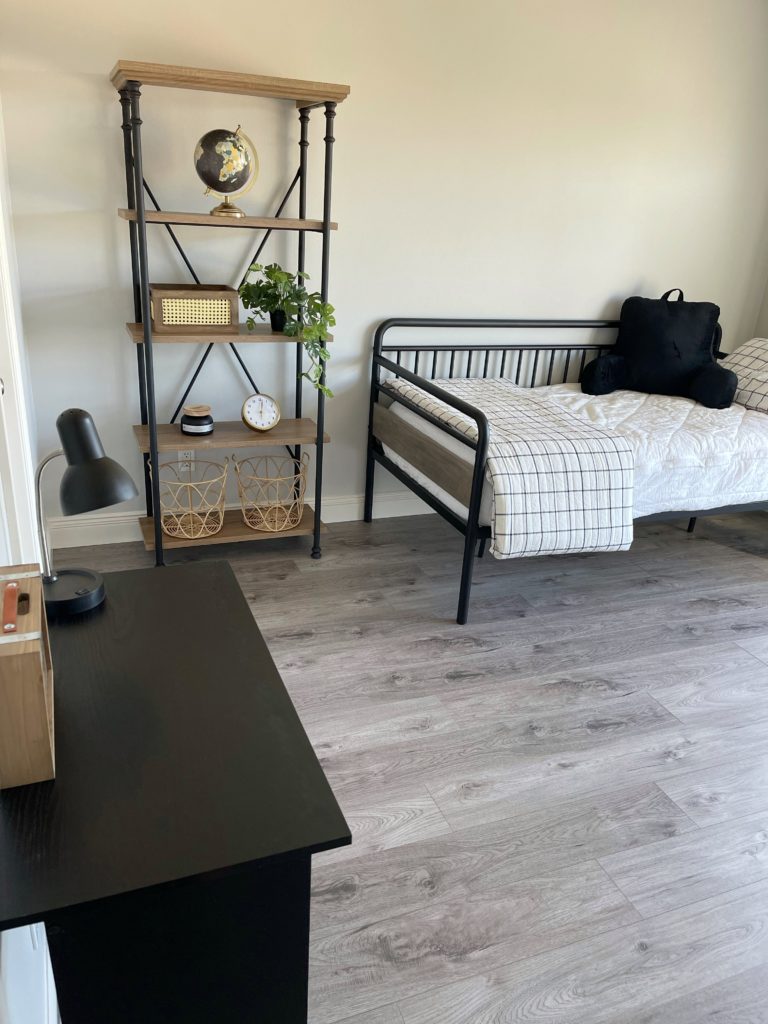 It's been so much fun making over this room and now is all the time for the finishing touches! We found these great items all from Walmart and their WOW and NOW Home section is amazing! Not only you will love the quality of these items, but the prices!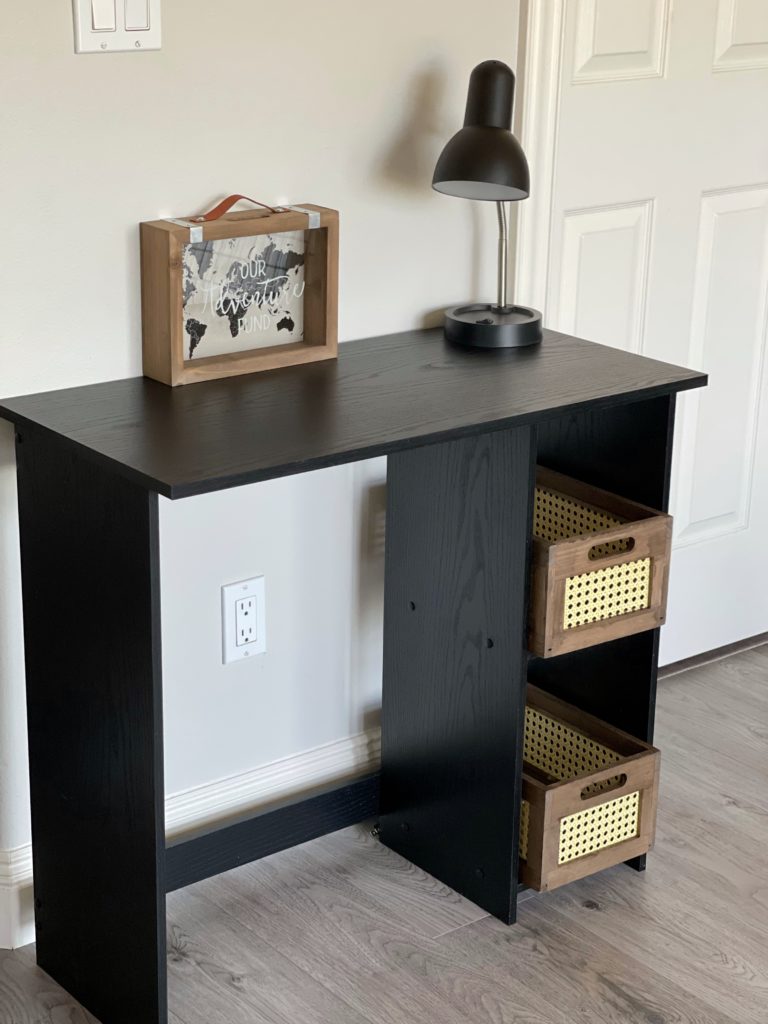 I had so many bedroom ideas, when I found these rattan baskets I knew they would fit this area just right! These are the small, I have seen the bigger size go in and out of stock so if you miss them make sure to turn on the notification!
Here is a close of the bins! I love them with the black desk, but can you imagine Navy too!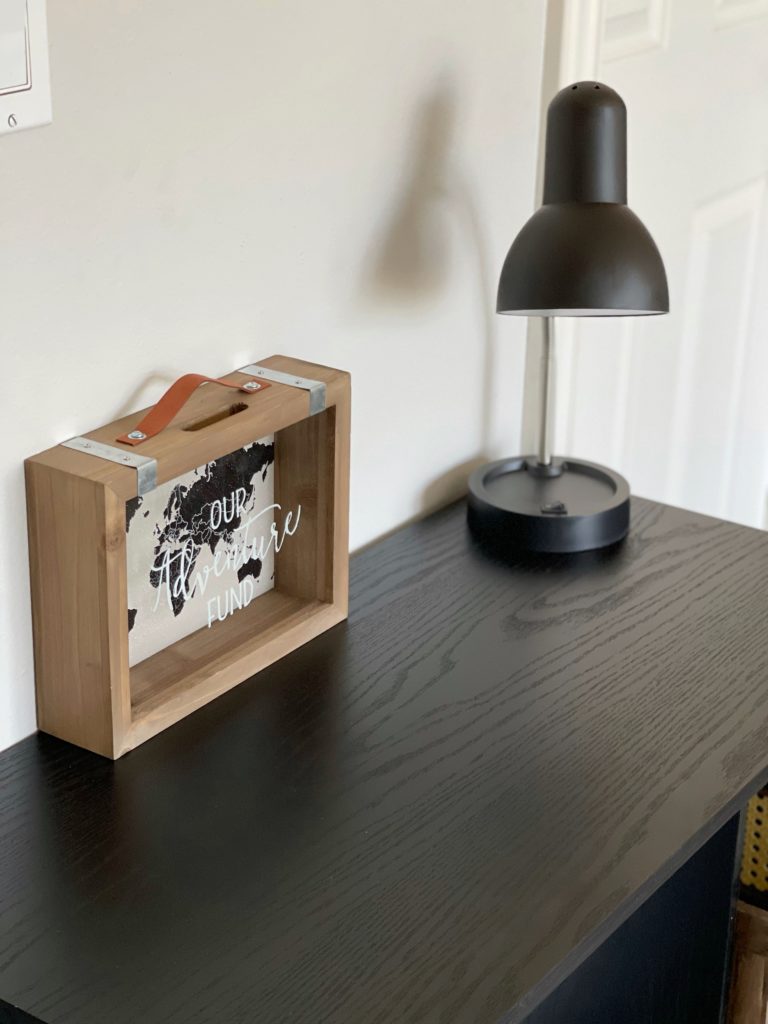 This lamp is such a great find and under $7.00. it even comes with a USB outlet! Can you believe it – if you need bedroom ideas!
My favorite find is this adventure fund bank – I want to buy one for each of my kids! It not only will be a great memory but it is so fun too!
Now that we got the desk area all put together for now, lets see how it goes with the rest of the space.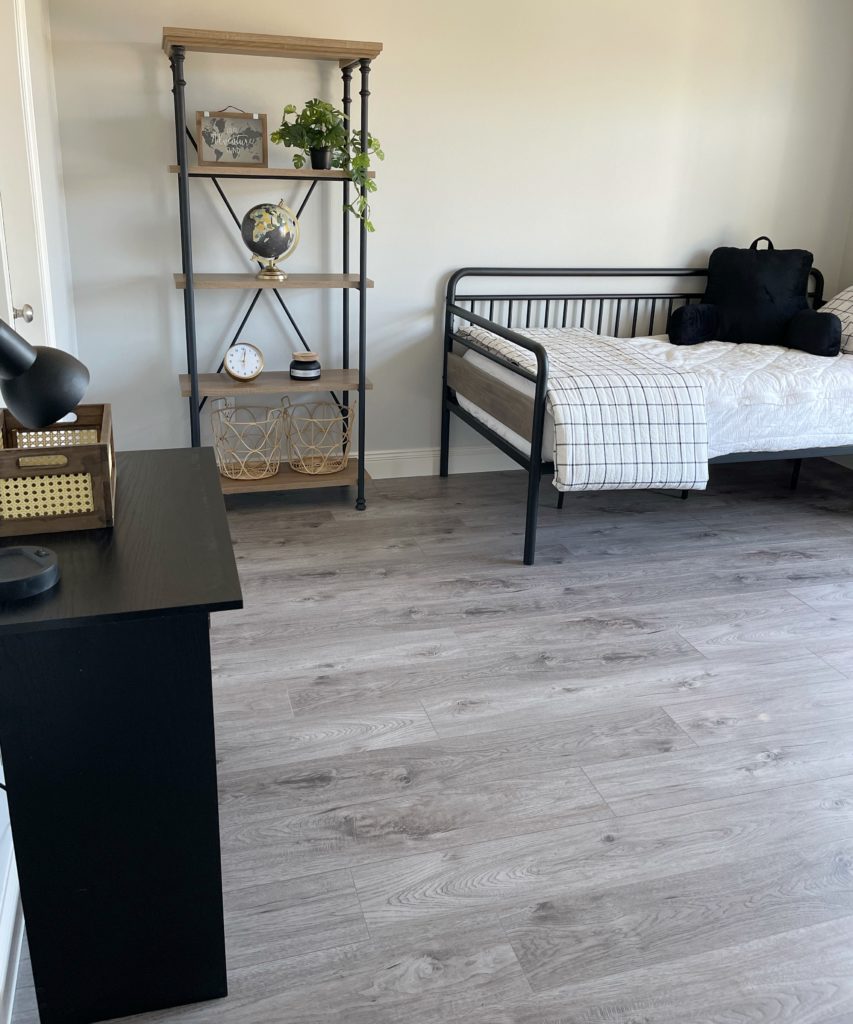 I just love it all so much – did you know if you have the Walmart + membership you can get free shipping and in two days on walmart items!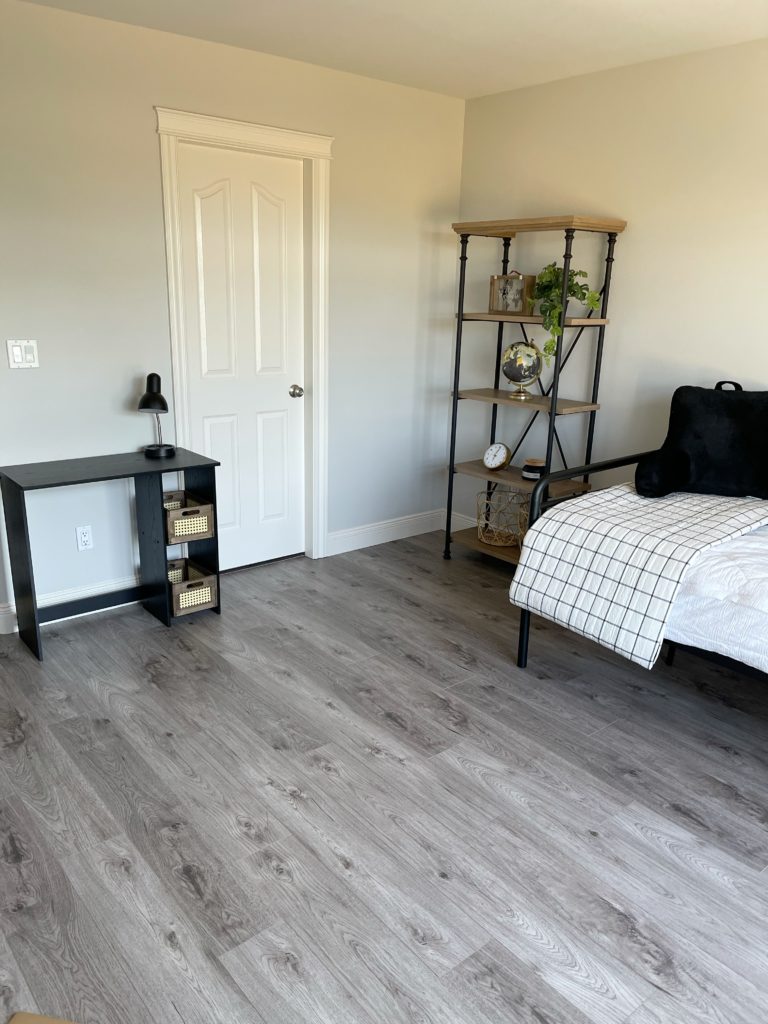 Can you see what is new in this photo? When I was coming up with bedroom ideas I knew that every kid should have one of these cozy lounger pillows! This is made from microfiber mink and is so comfy!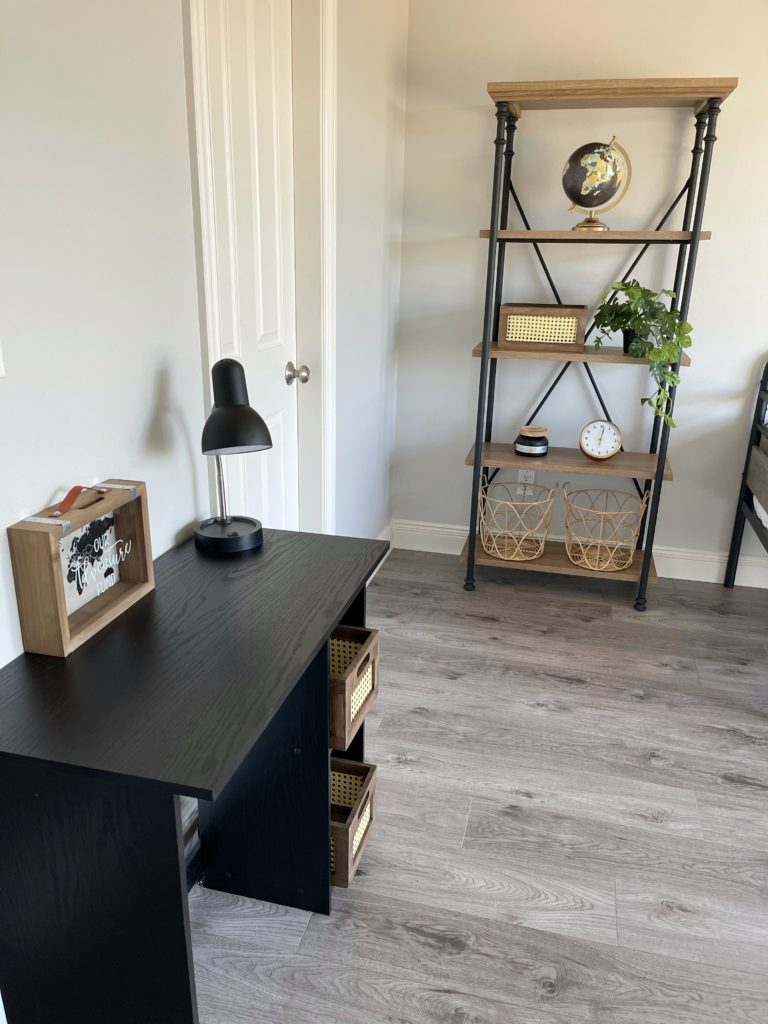 I hope you enjoyed seeing a little more into this space and liked getting more bedroom ideas! This was so fun to put together next we will be painting it! Make sure to vote on the last post!
Boys Bedroom Ideas – SHOP WOW and NOW :
To SHOP THE WHOLE POST :