Cozy Christmas Bedroom – Gift Guide
Cozy Christmas Bedroom is always so magical, that's probably why I love to make over each room with Better Homes & Gardens products. Don't miss the gift guides too – even for last minute!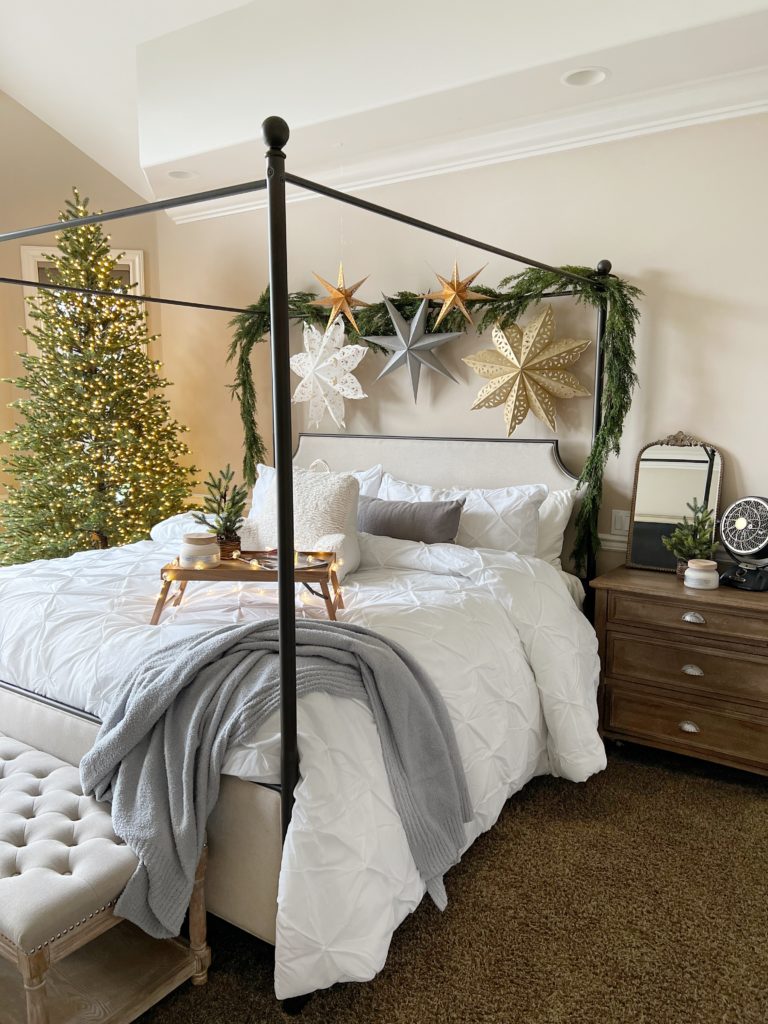 Click each link to shop the post :
Better Homes & Gardens Comforter
Grey Throw
Wooden Tray
Salted Mahogany Candle
Fan/Heater
Back Rest Pillow
Tumbler Set
Candle Flameless
Gold Candle Holder
Round Tray
Pink Throw
Diffuser
Oils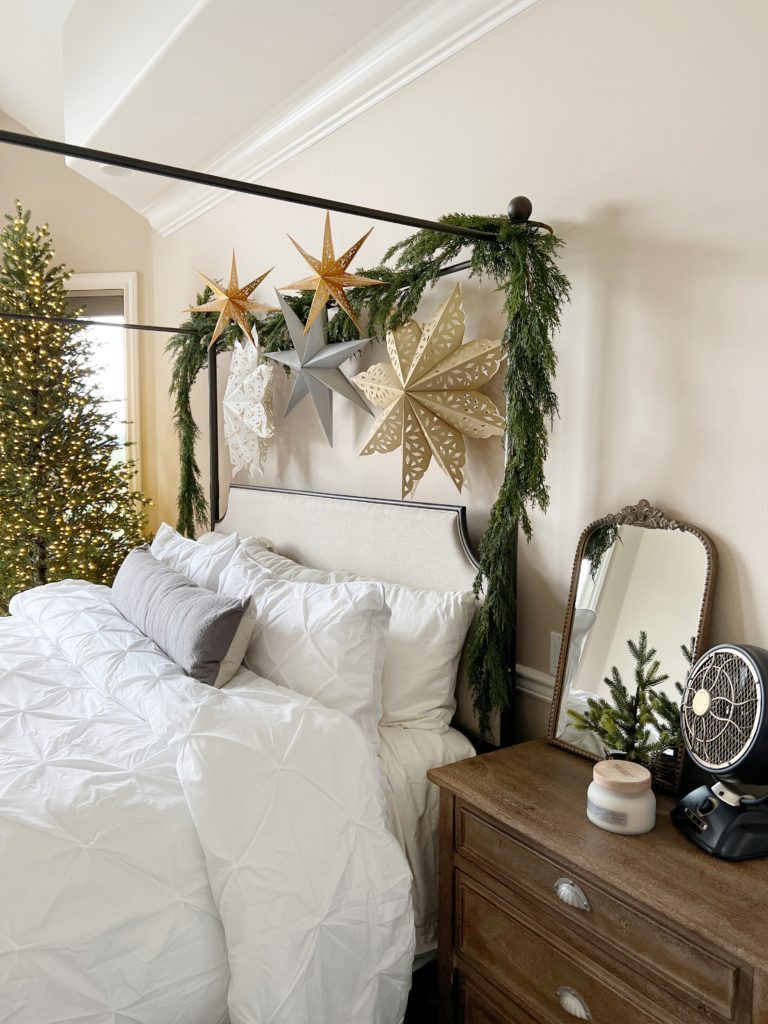 Before we get to the gift ideas, let me share with you some of my favorite finds from the Better Homes & Gardens line at Walmart that I used to cozy up my room and make it a magical winter wonderland.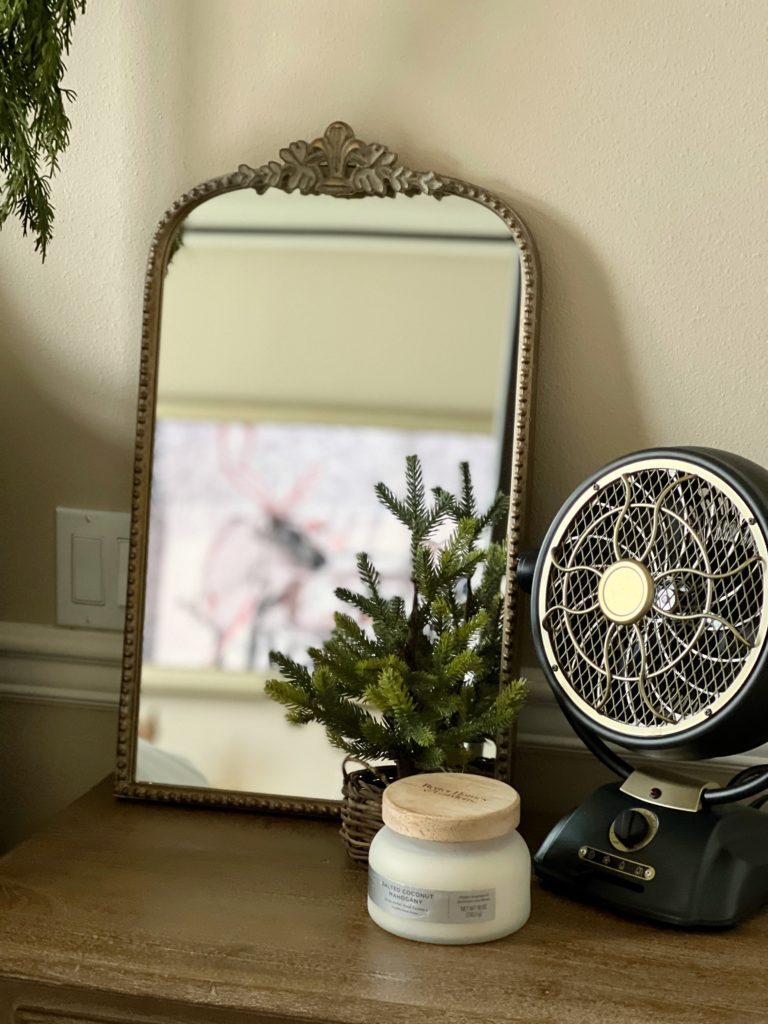 If you want a cozy Christmas bedroom, this heater/fan HERE will warm you right up! I have never seen a heater and fan combo and it is so cute!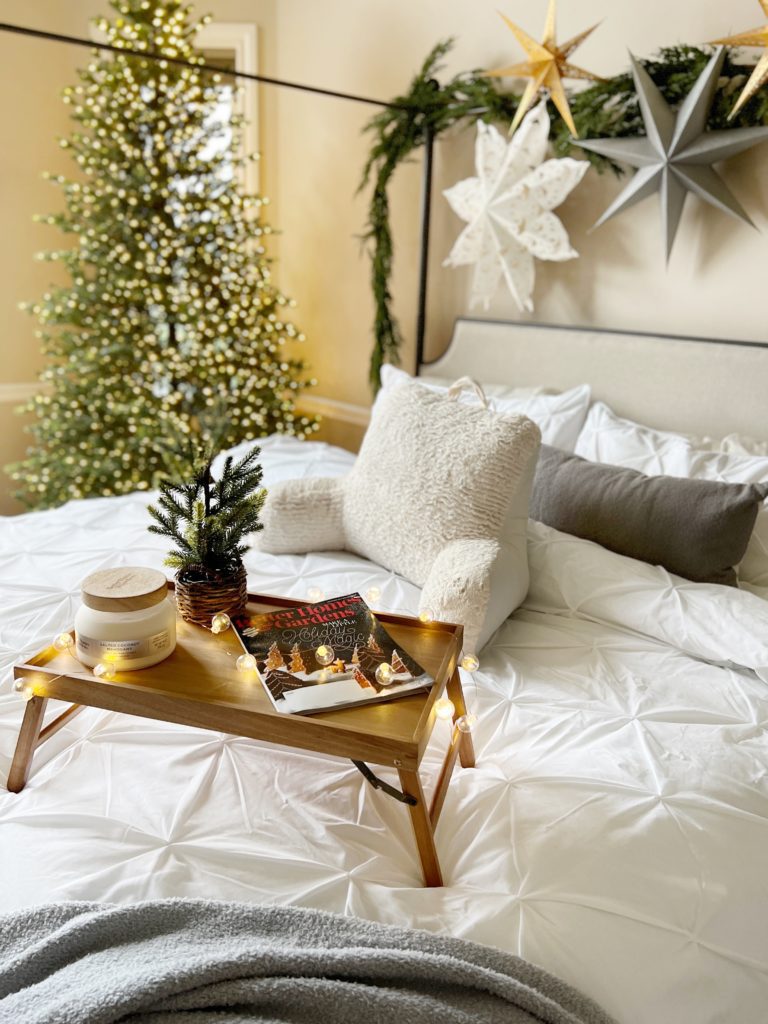 This wood tray from the Better Homes & Gardens line is a must – perfect for just relaxing, or even some work or those days when someone brings you breakfast in bed…. Well maybe just get it so someone will think to do it for you right??
A yummy candle – yes please! This Salted Coconut Mahogany candle smells so good and I loved that I could get it the same day so perfect when you need a pick me up last minute!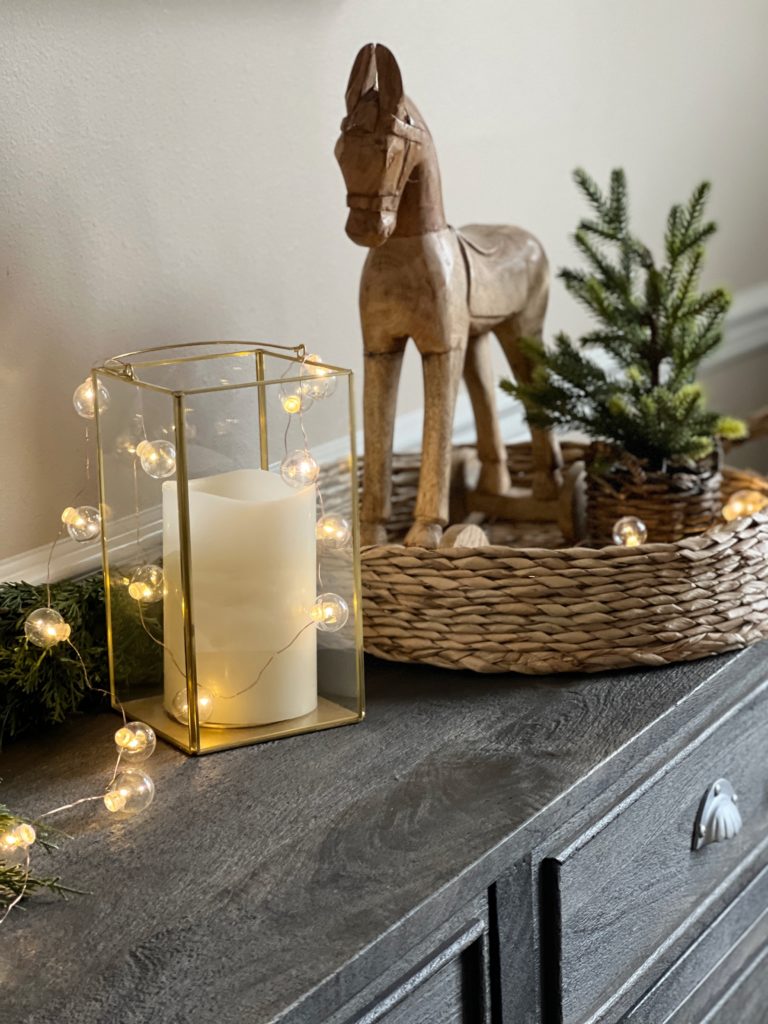 I don't think there is ever enough candles, they really make the cozy Christmas bedroom. I love this gold lantern, just add your candle and then if you want a little more cozy some twinkle lights.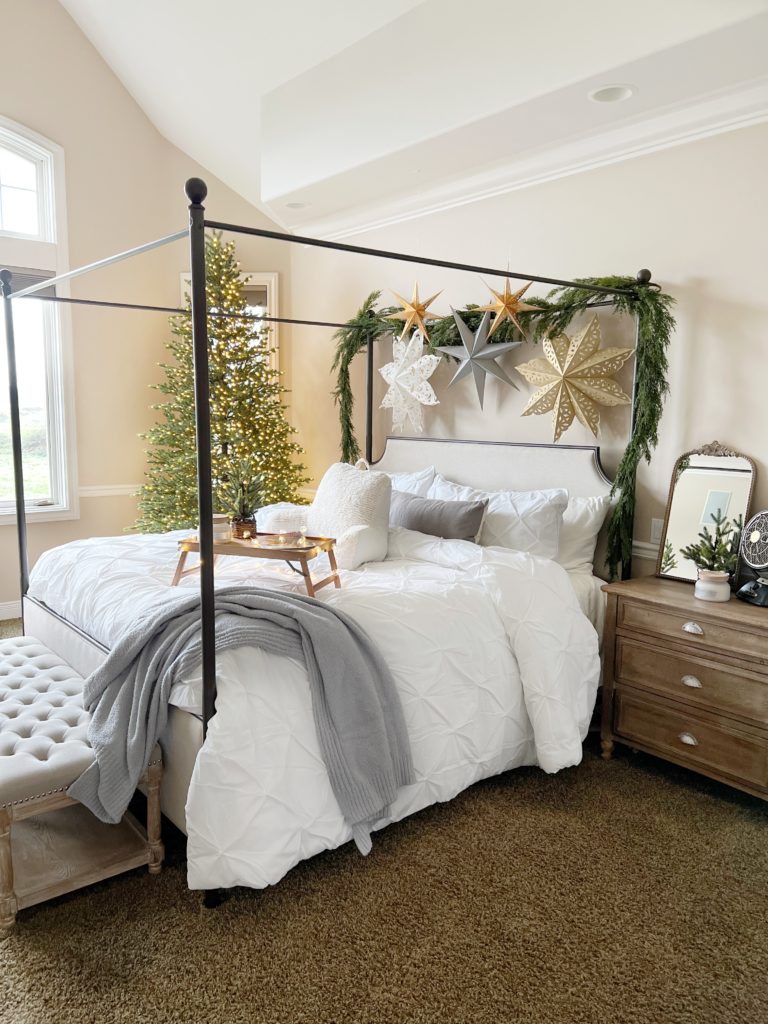 Now that I shared my room and the details with you, let me share some gift ideas even ones you can get last minute from Better Homes & Gardens!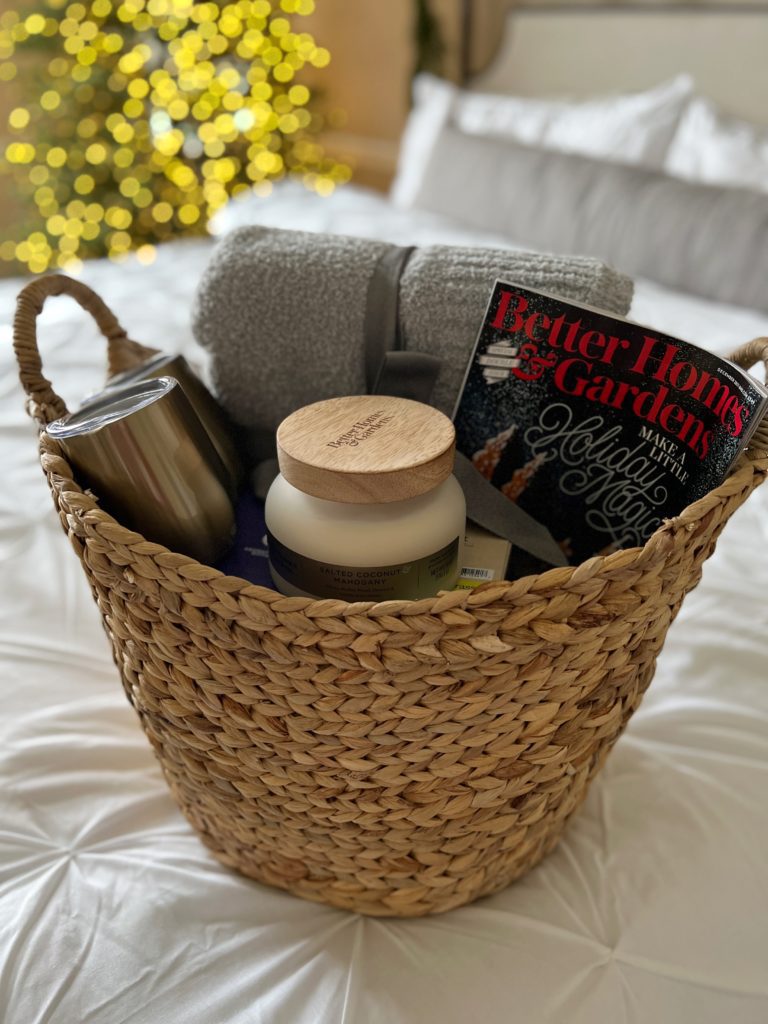 There are so many items you can put together from the Better Homes & Gardens line to make a perfect gift – I would first start with a basket, and really a candle for each it would go well for whoever you are shopping for. In here I added a magazine, diffuser, cozy blanket, a candle and the cute tumbler set!

Ps! Did you know when you order Better Homes & Gardens items in many of them you will find a free subscription to the magazine!! That is a bonus for sure!
This gift guide for her you can get creative with and mix and match – don't forget that you can do easy store pick up or delivery!
I thought so many would love this gardener gift guide – just add some soil and some bulbs/seeds and you are set!
The first gift guide I purchased most those items for me, really this baking gift guide I want it all – hint hint james
Movie night gift guide – add some candy, popcorn and a drink even a gift card for a movie … what a fun surprise even just as is!
Have you used Walmart's store pick up or same day delivery option? It's amazing and how I love to shop!
I love being able to know my item is at the store, and its so easy!
Step 1:
Order your items ( you can even search by what is available in store)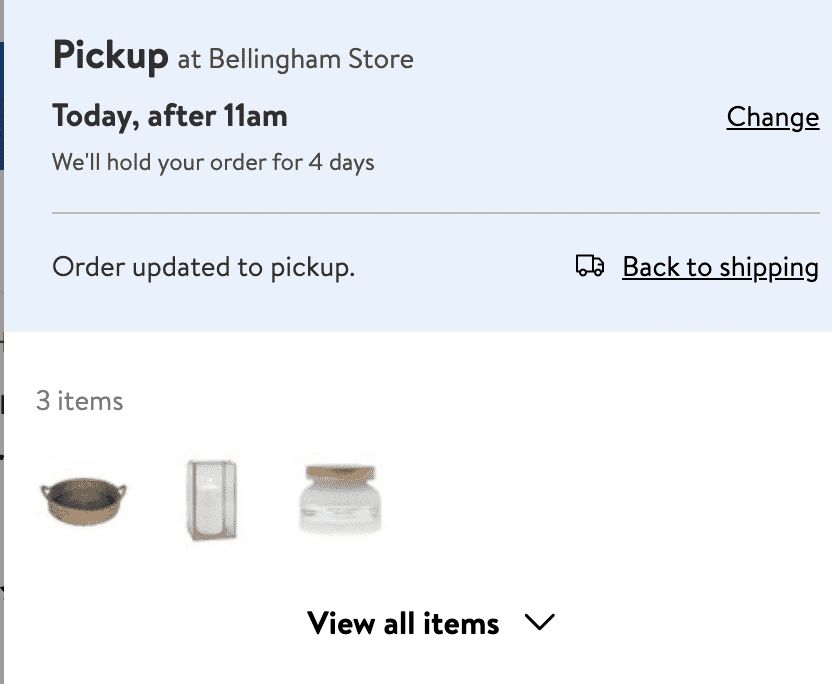 Step 2:
Check your email/text to see if your order is ready.

Step 3:
Head to the store and you can have them come right to your car, or pick up inside!
Step 4:
Pick up your item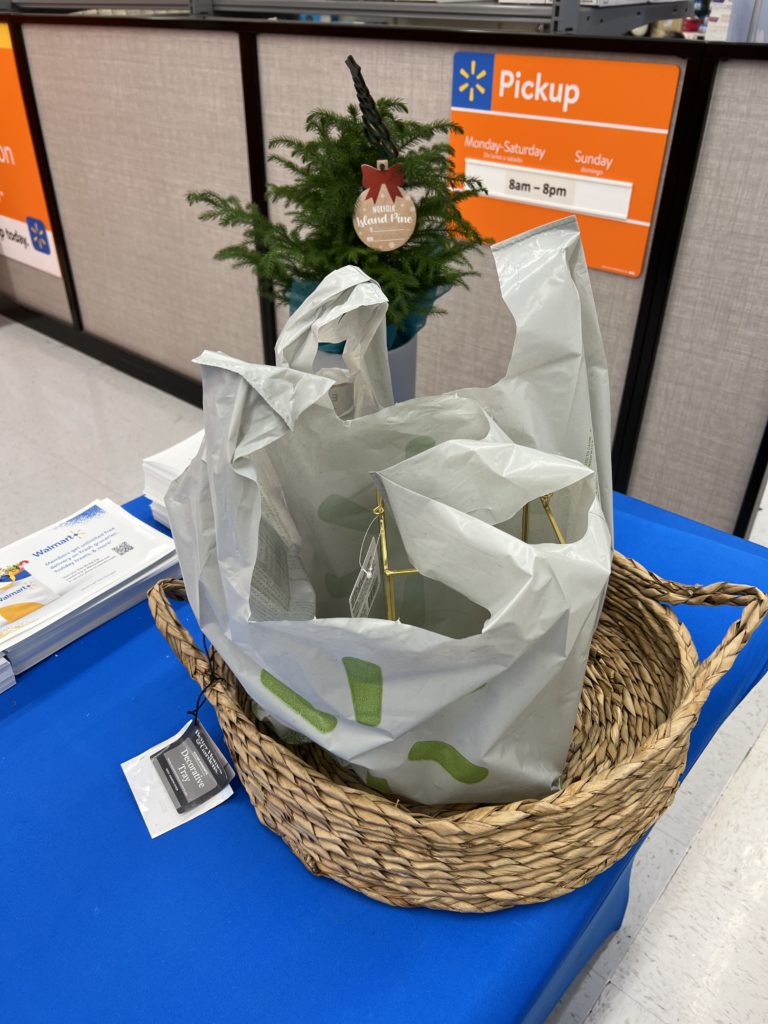 Better Homes & Gardens line at Walmart makes it that easy! Last minute gift – ok! I hope you enjoyed this inspiration and ideas and that you can create your own cozy Christmas space!These gift ideas I hope you love and that you can add your own little touch!