Outdoor Fireplace – S'more Time!
It's almost summer time, and our favorite thing is to make a s'more. We love our wood burning outdoor fireplace let me show you how we do our favorite s'more's!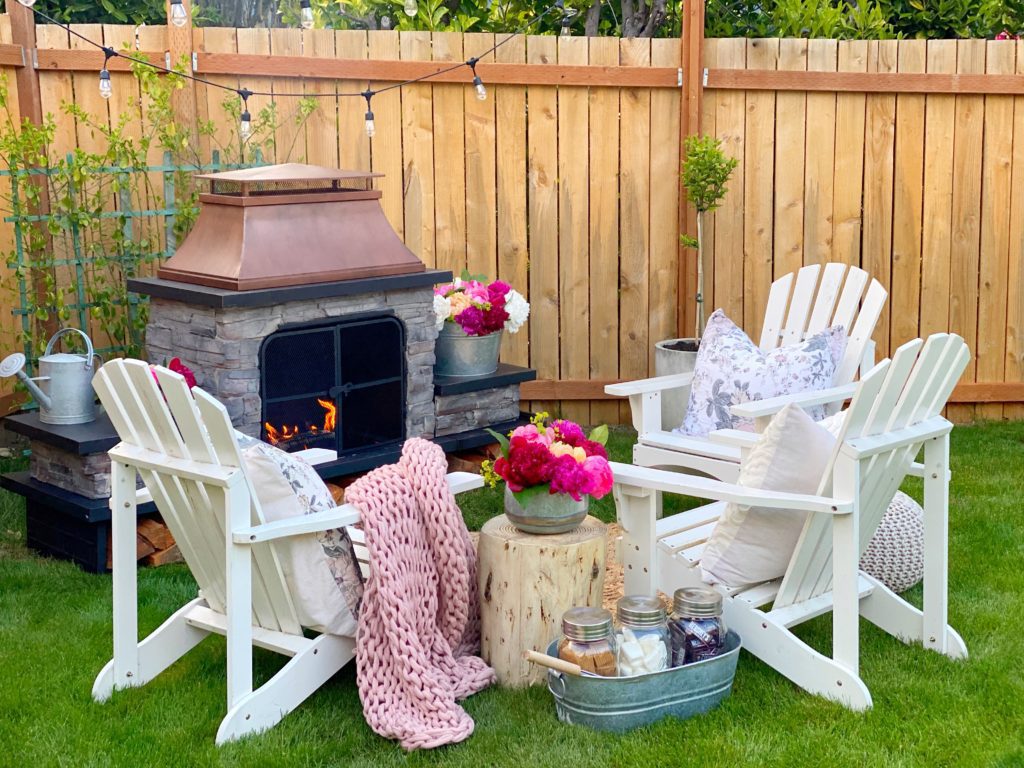 Today I am not only going to share with you how we make smore's, but you will get to see 7 other S'more ideas and recipes at the end from some talented bloggers so keep reading!
HOW TO MAKE THE PERFECT S'MORE?
First you will want all the right ingredients! Grahm crackers, Marshmallows, and Chocolate!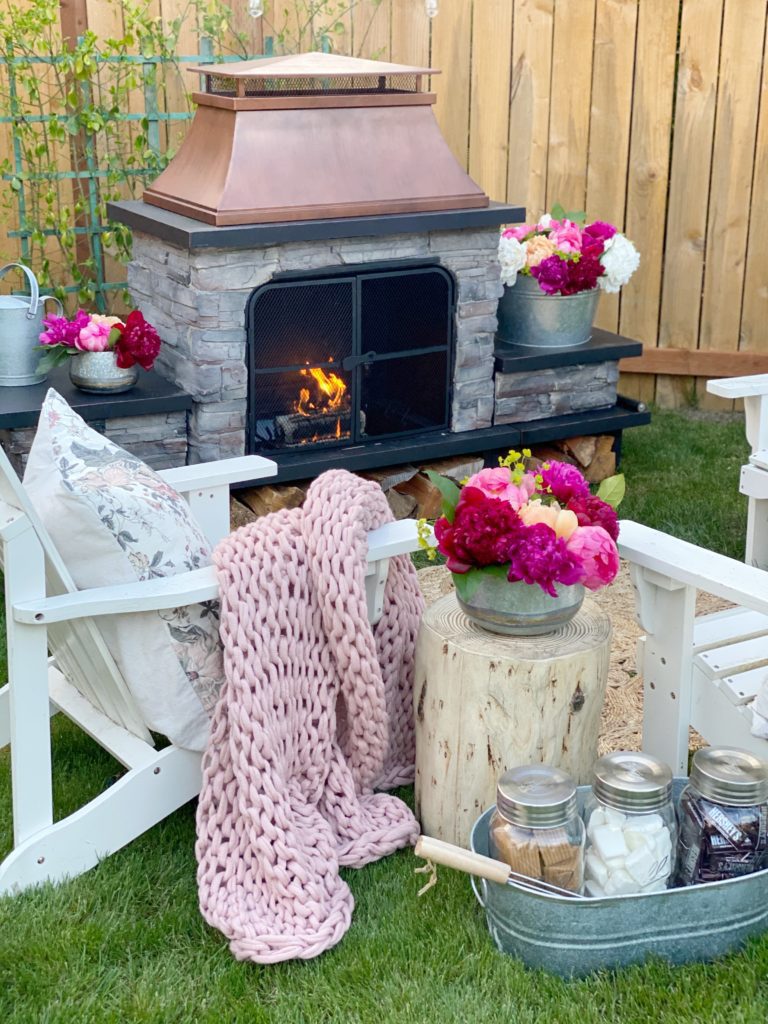 How do you serve your S'mores?
I love doing it so it's like a little s'more bar! This time I used this metal bucket, and these oversized mason jars. Don't forget some roasting sticks!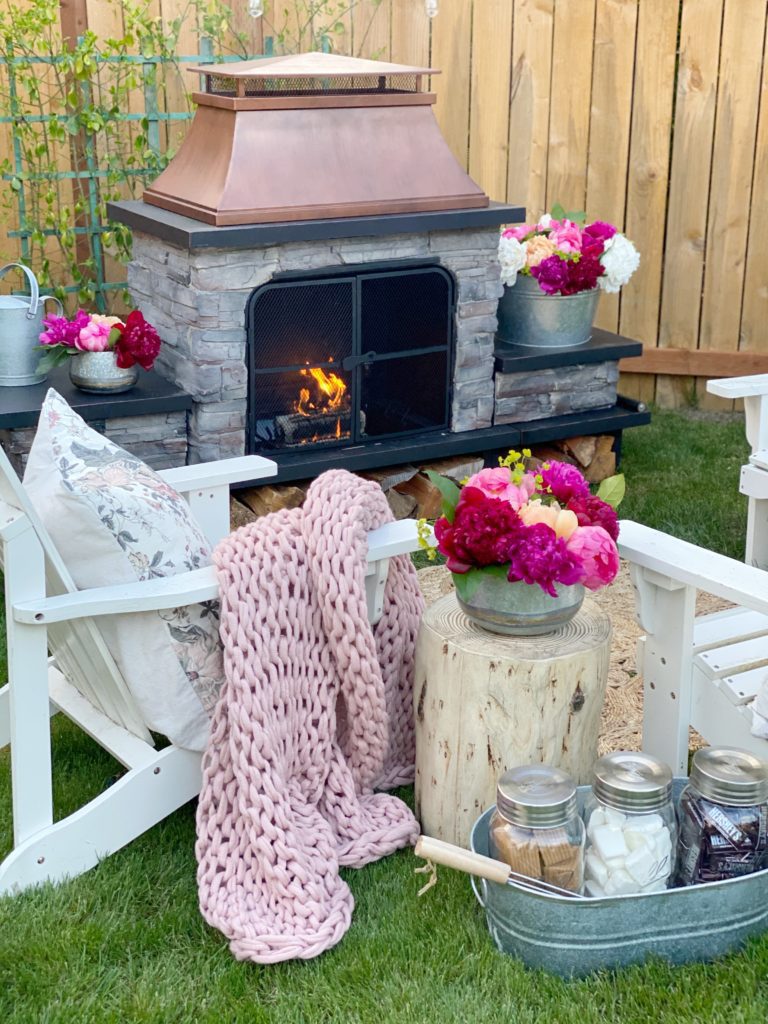 What is the best place to have S'mores?
Any place that has a fire, it can be just a little sterno can, at an outdoor fireplace, fire pit or even from your oven!
Now that you know what the basics are, are you ready for the ultimate S'more????
Welcome to my famous S'more Charcuterie Board!
We love to have every kind of s'more the more chocolate the better!! Cookies are such a fun twist, but I think my families favorite are reese's! I have a whole post sharing more HERE.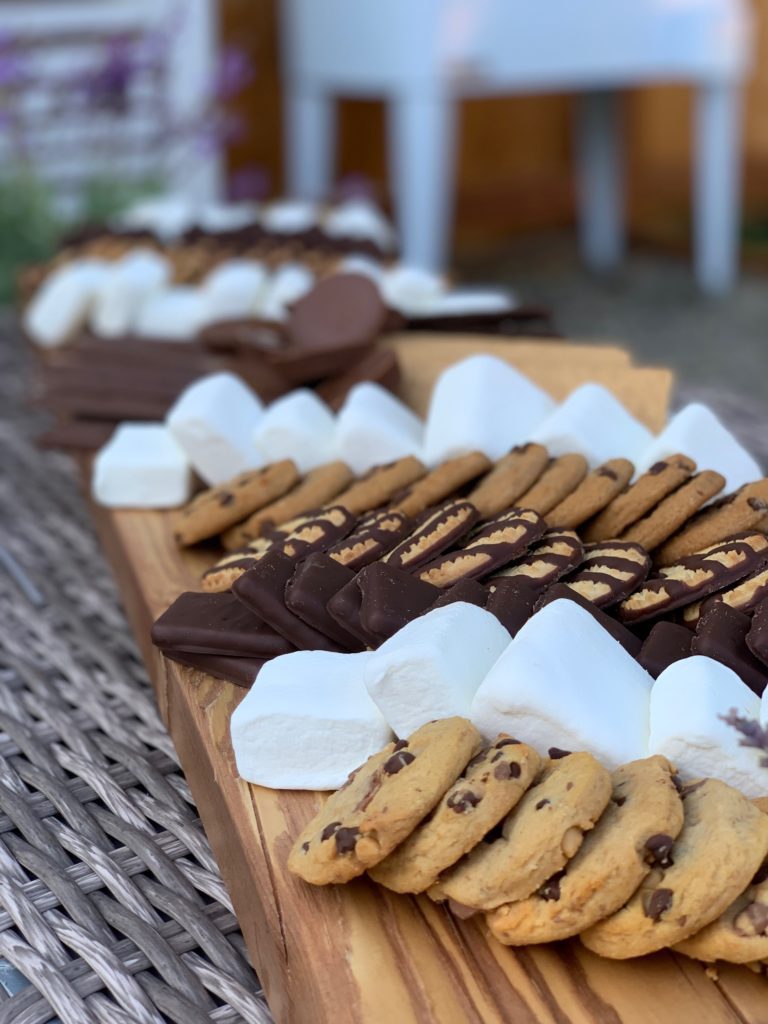 What would your favorite concoction be??
Did you know they make chocolate graham crackers too! Now I want to have some more as I type! Are you ready to have a s'more bar / s'more charcuterie board for your next night by the fire?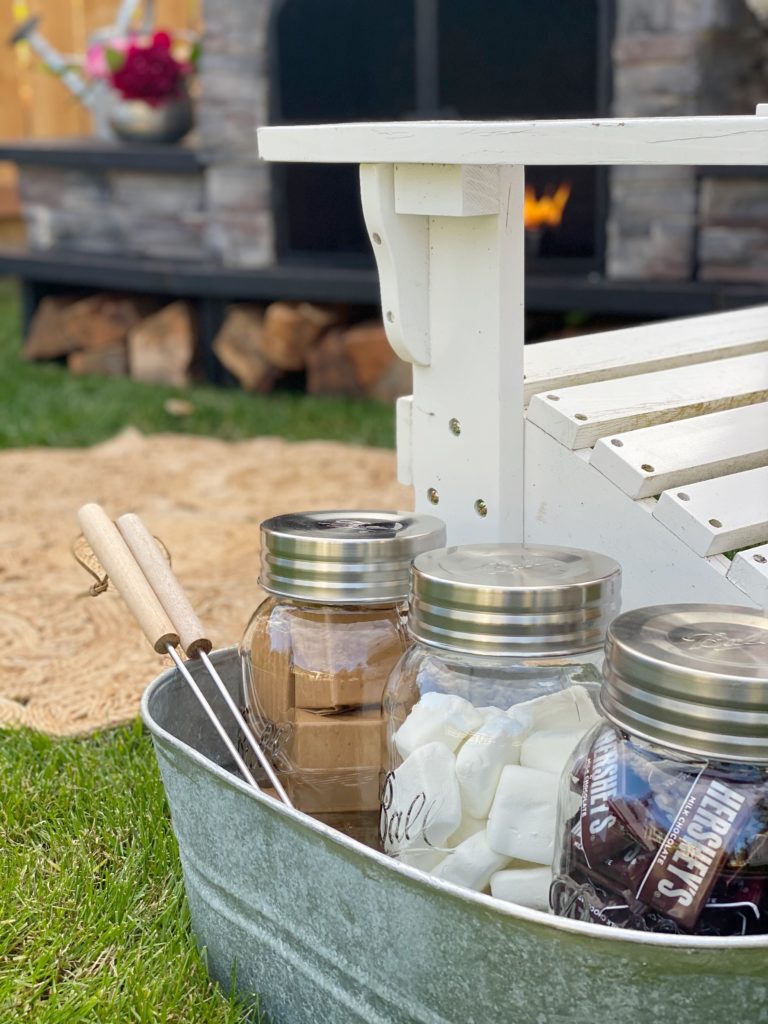 I hope I inspired you with some of these ideas and photos.