My review of the Frigidaire Air Fry Range + a recipe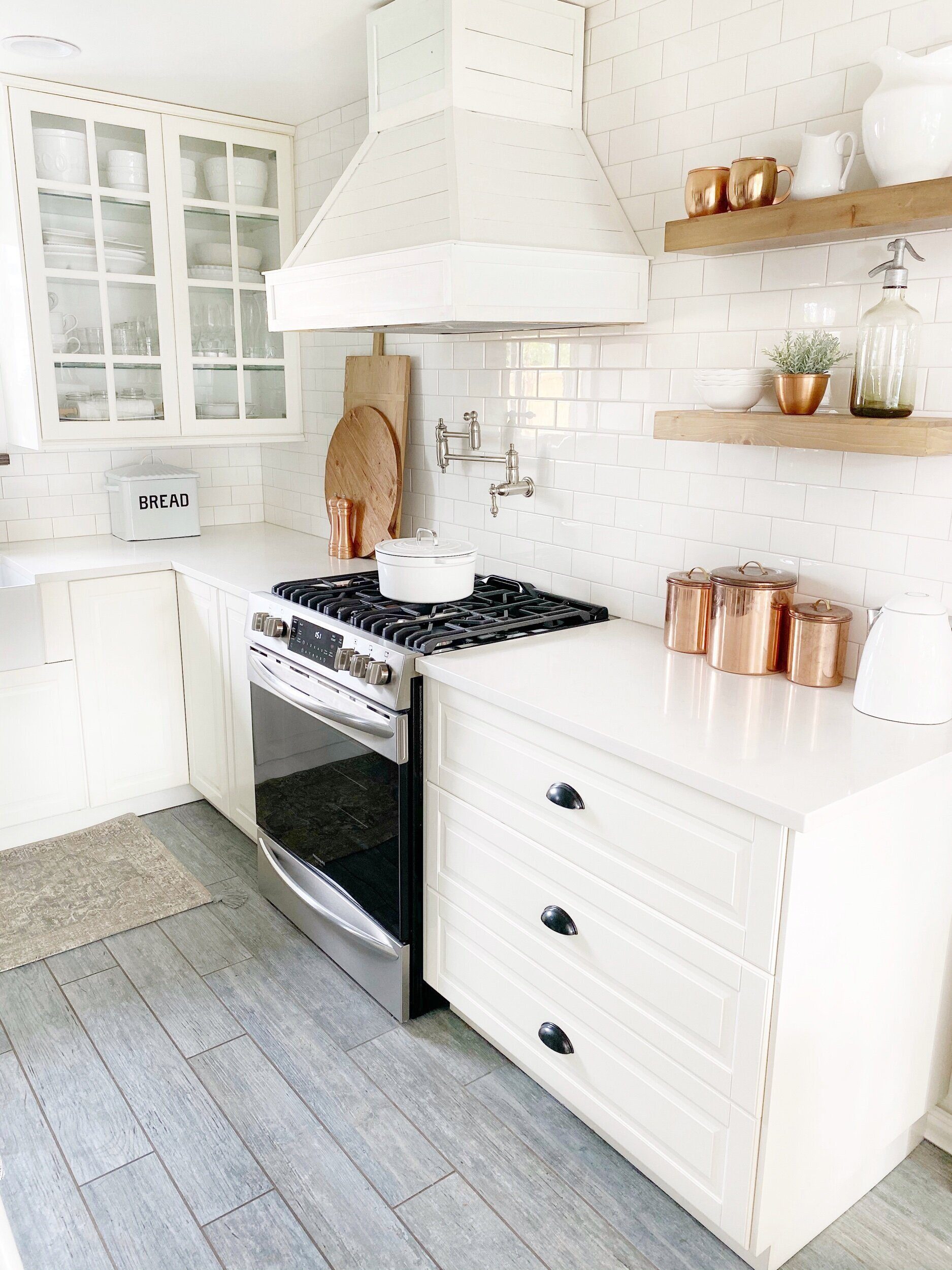 My life is changed with this Frigidaire 30 in. 5.6 cu. ft. Front Control Gas Range with Air Fry in Smudge-Proof Stainless Steel that is from The Home Depot ! We have had it for a bit, and have used it for heating things up.. then I used the air fry feature and I can't believe how amazing it is! I will be honest I am someone who gets overwhelmed with using new things, and this was so easy to use! The first thing I air fryed was a pizza, yes a pizza and today I will share with you how that went and give you my review of the Frigidaire 30 in. 5.6 cu. ft. Front Control Gas Range with Air Fry in Smudge-Proof Stainless Steel.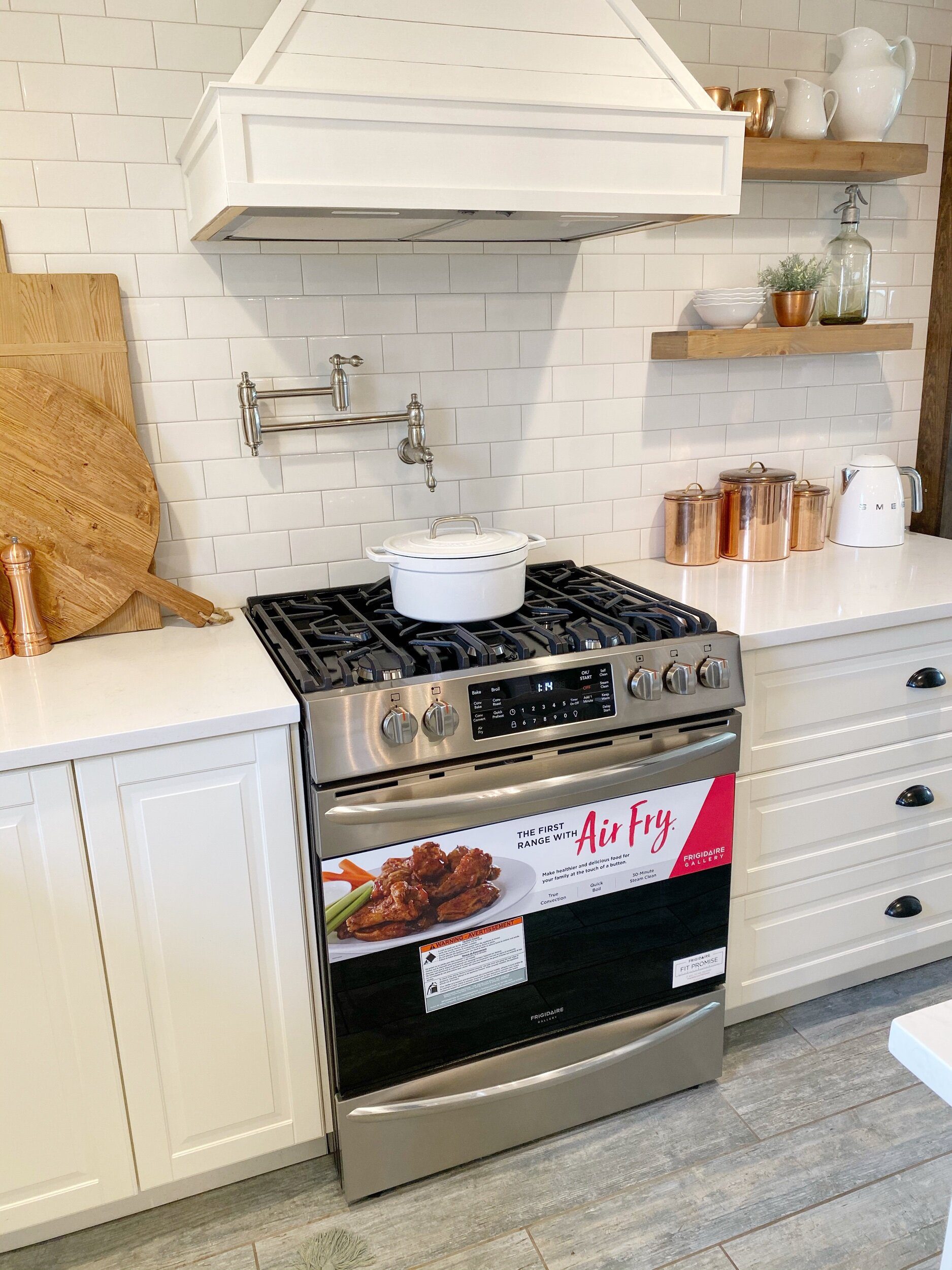 Lets start with ordering, it was so easy to order on The Home Depot website, you can also find it in store if ordering online isn't for you. It came a few days after, and the delivery drivers bring it right in then install, if you want them to take your old range that is an option to.
I can't believe how it fit so perfect in our space, and I love the sleek design. We switched over to gas when we did our remodel but they have this Frigidaire Air Fryer range in electric too.
I honestly never knew how much I missed having a drawer for storage underneath, that is a huge plus for me living in a small house.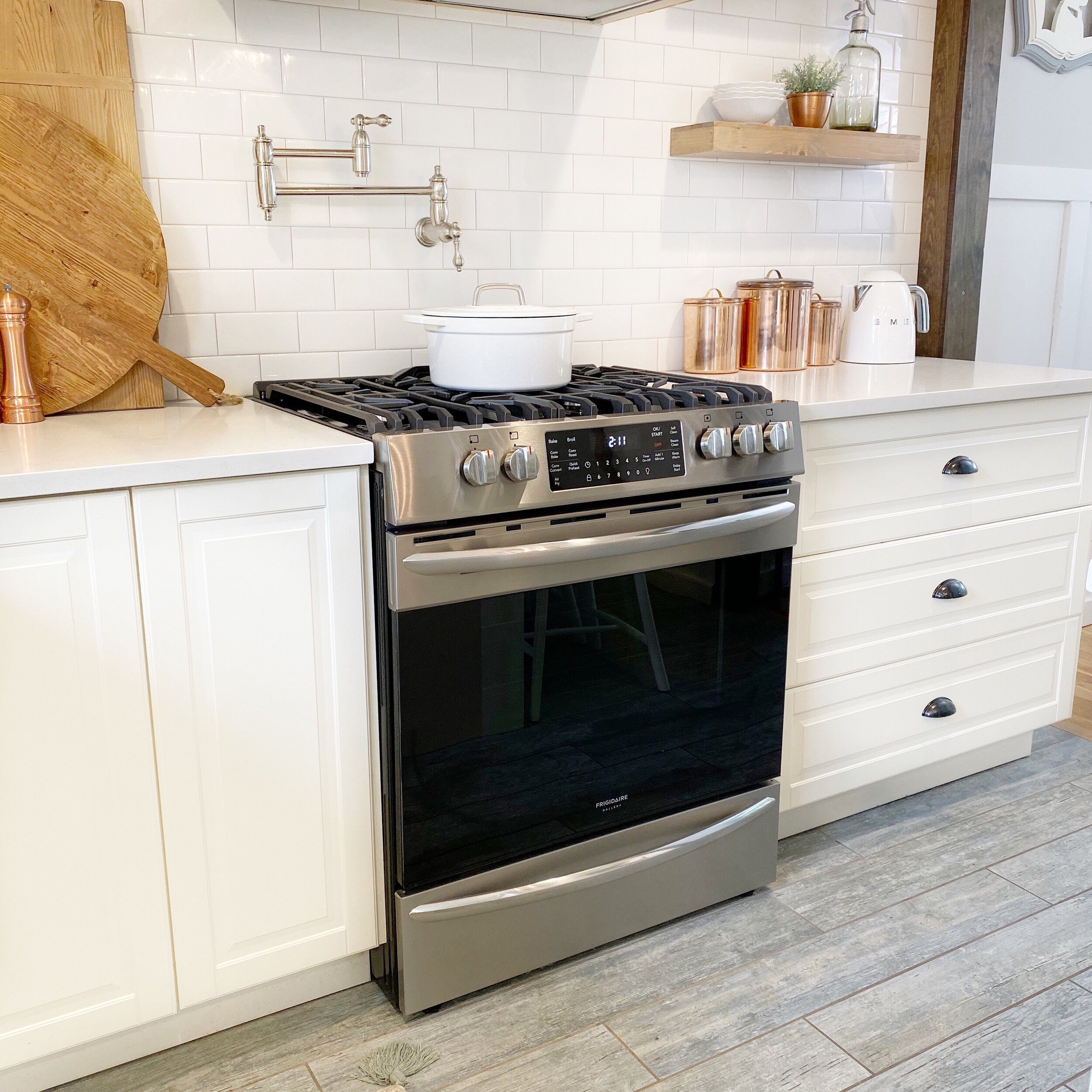 Here is an up close view of the range, I wanted to share all different views since buying online can be hard.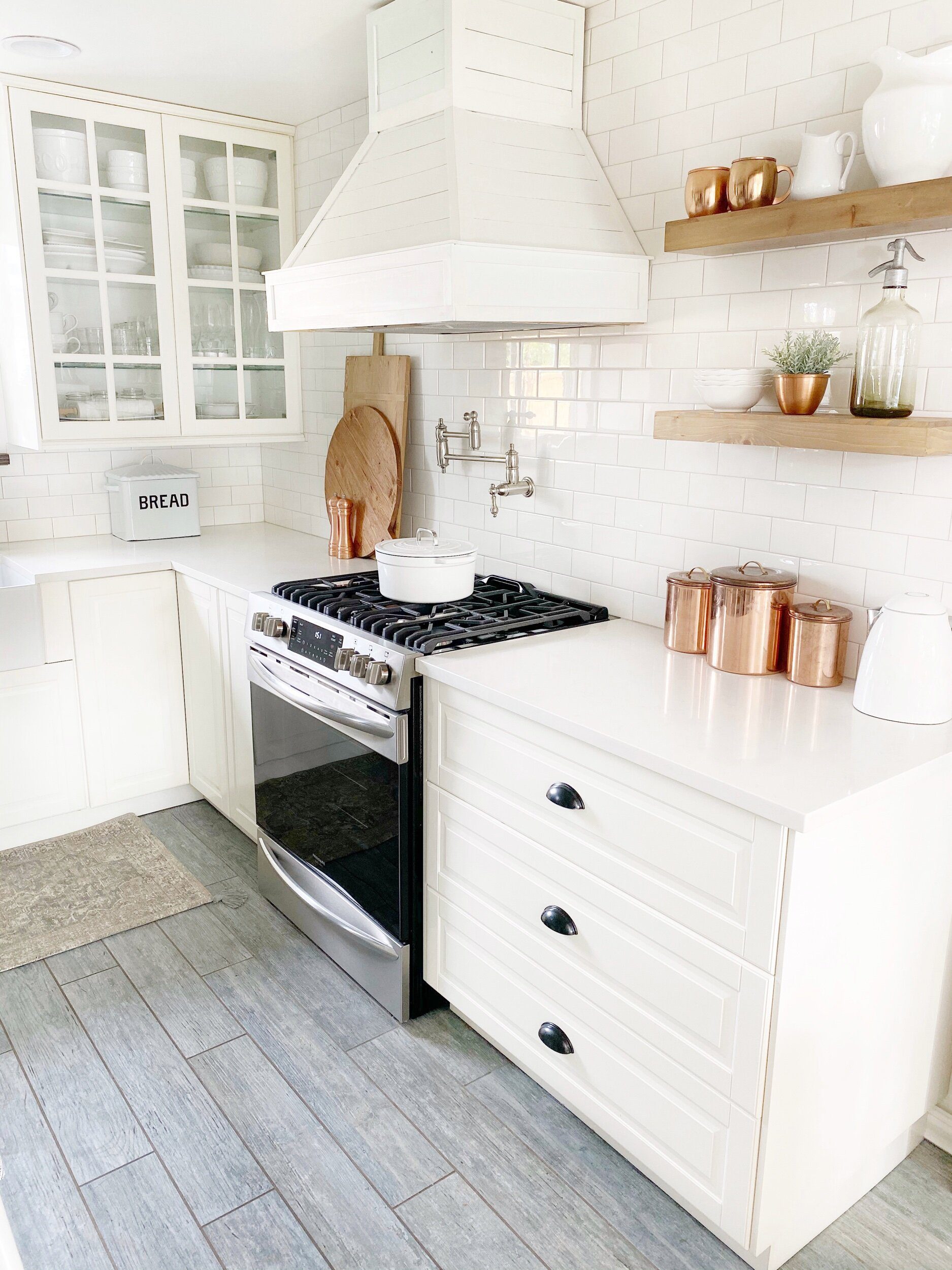 Now, I talked earlier how this is an Air Fry Range – did you know it is the first? I honestly can't tell you how happy I am that they made this! I do have to say, I did buy an air fryer and never even used it… I didn't want another huge appliance on my counters or taking up space and well, all the directions were so complicated! Then this Frigidaire Airy Fry Range came and MIND BLOWN! It is honestly amazing.. to be able to make healthier and delicious meals with the air fry option is amazing! Plus it delivers all of the flavor and none of the guilt, what more can you ask for?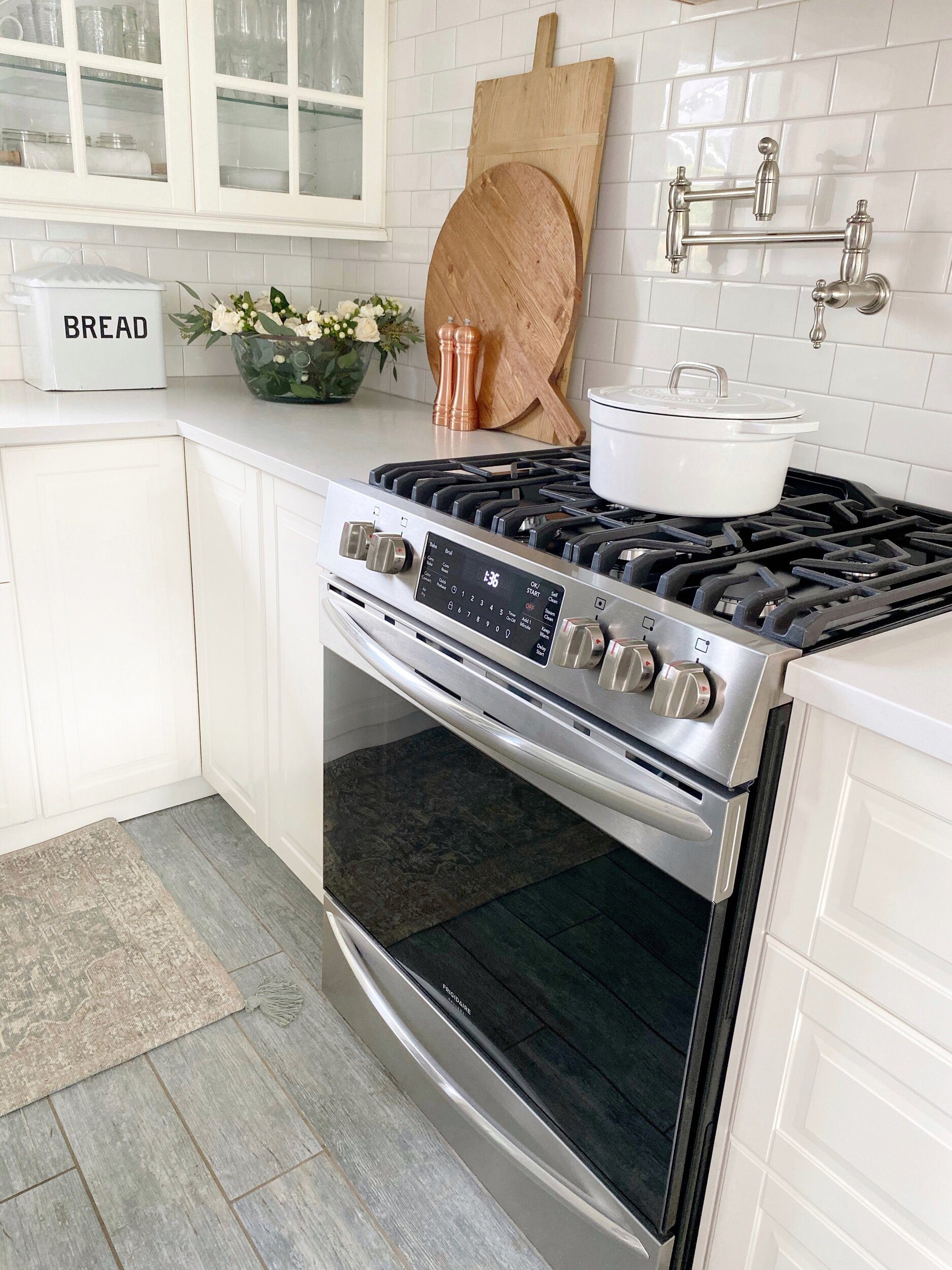 Are you ready to see it in action and get a recipe? But first, let me show you my favorite accessory for the Air Fryer range!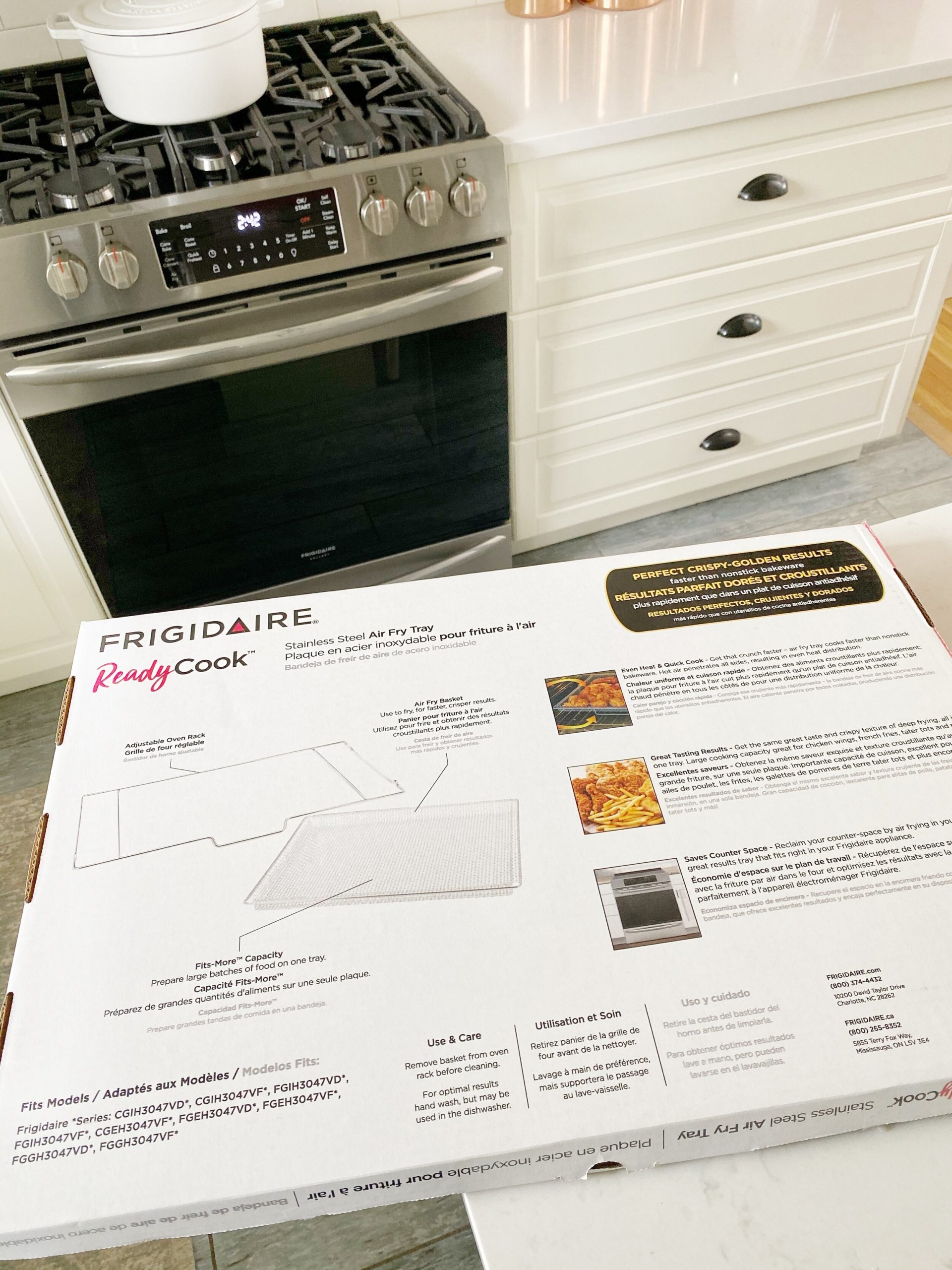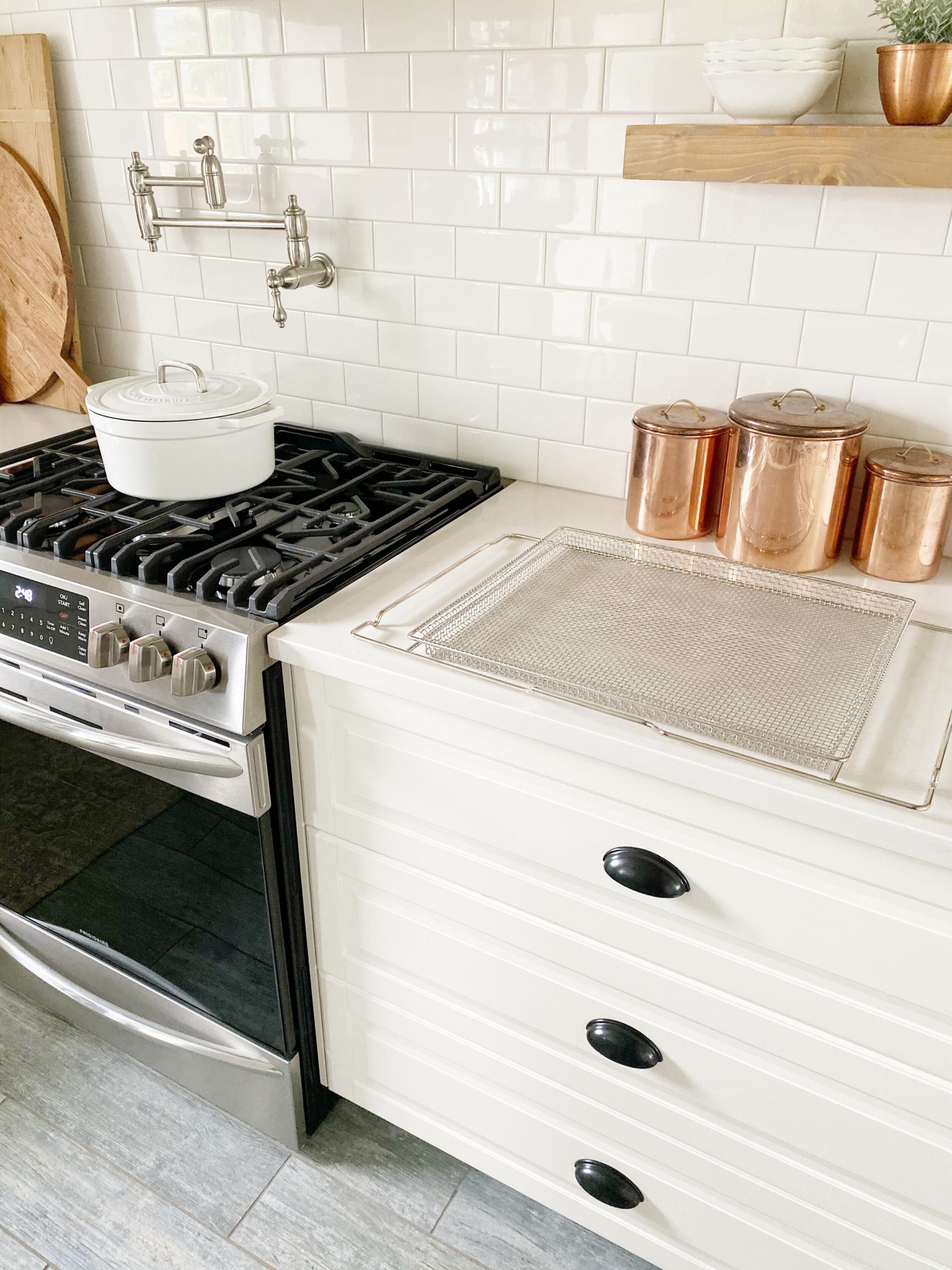 I wanted to show you the full experience of the Frigidaire Air Fry range, so I ordered this Air Fry Tray from The Home Depot! It is so easy to use, and I love how it had all the directions that came with it! Now lets Air Fry!
Today we will be making Air Fry Pizza!
Air Fry Pizza
You will need :
Pre-made Pizza Dough
Olive Oil
Pesto
Baby Spinach
Parmesan Cheese
Shredded Mozzarella Cheese
Rosemary for garnish
* I did the Air Fry at 390 degrees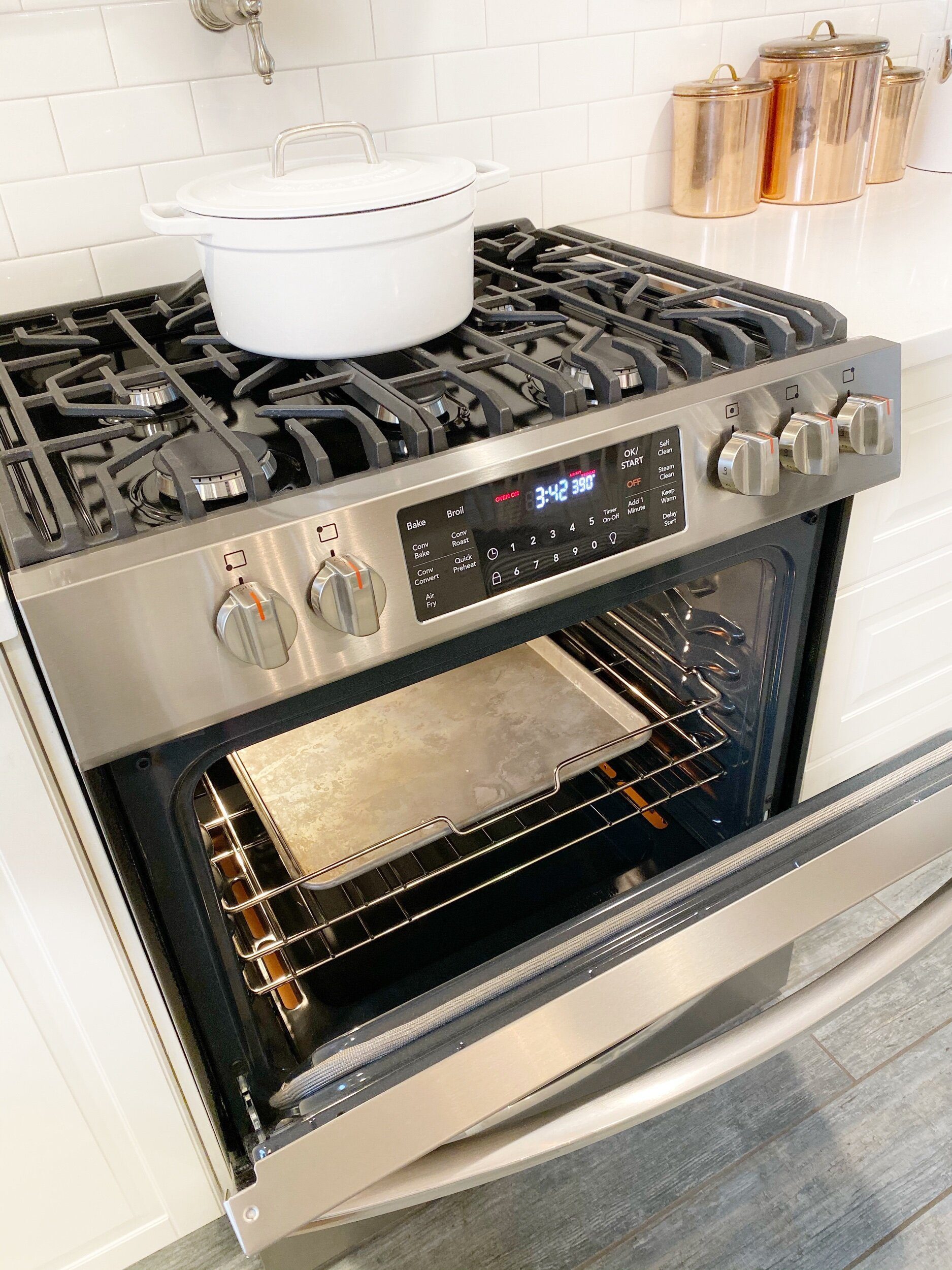 First make sure to put a baking sheet under your Air Fry tray then turn on the Frigidaire Air Fry Range – Air Fry option to 390 degrees.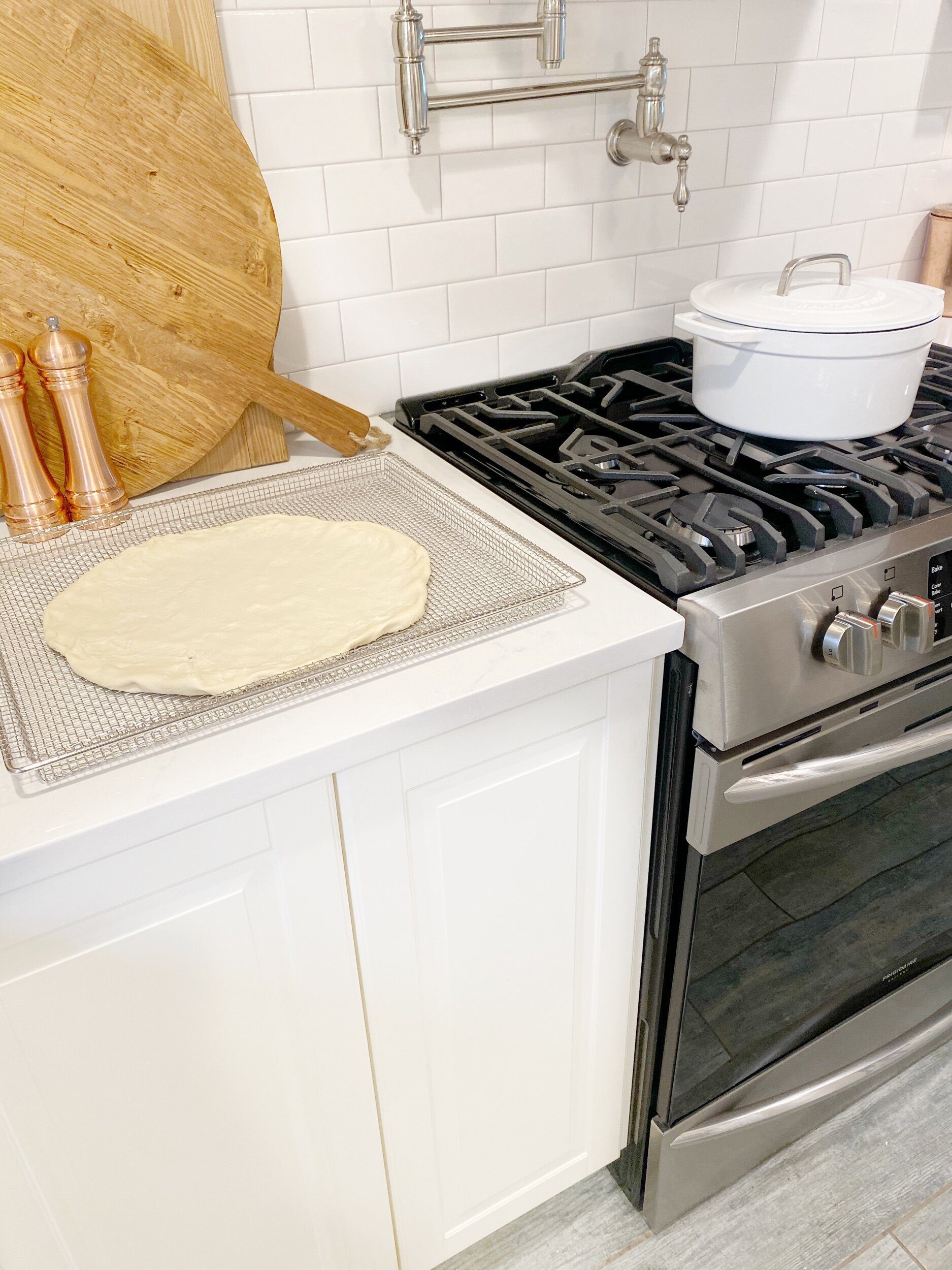 2. Have your Air Fry tray out, and place your dough on it in a round circle shape.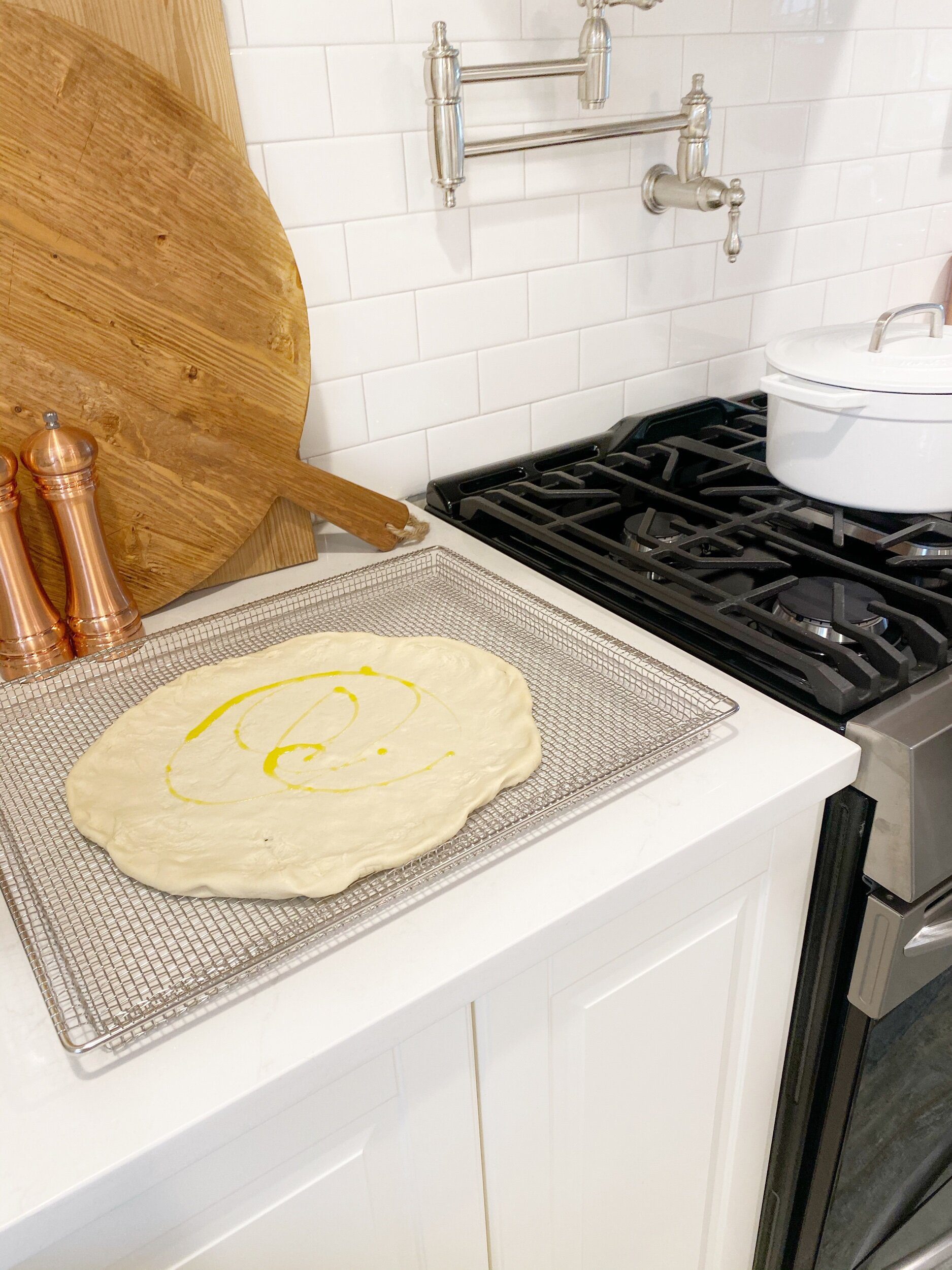 3. Spread the Olive Oil, and poke with a fork.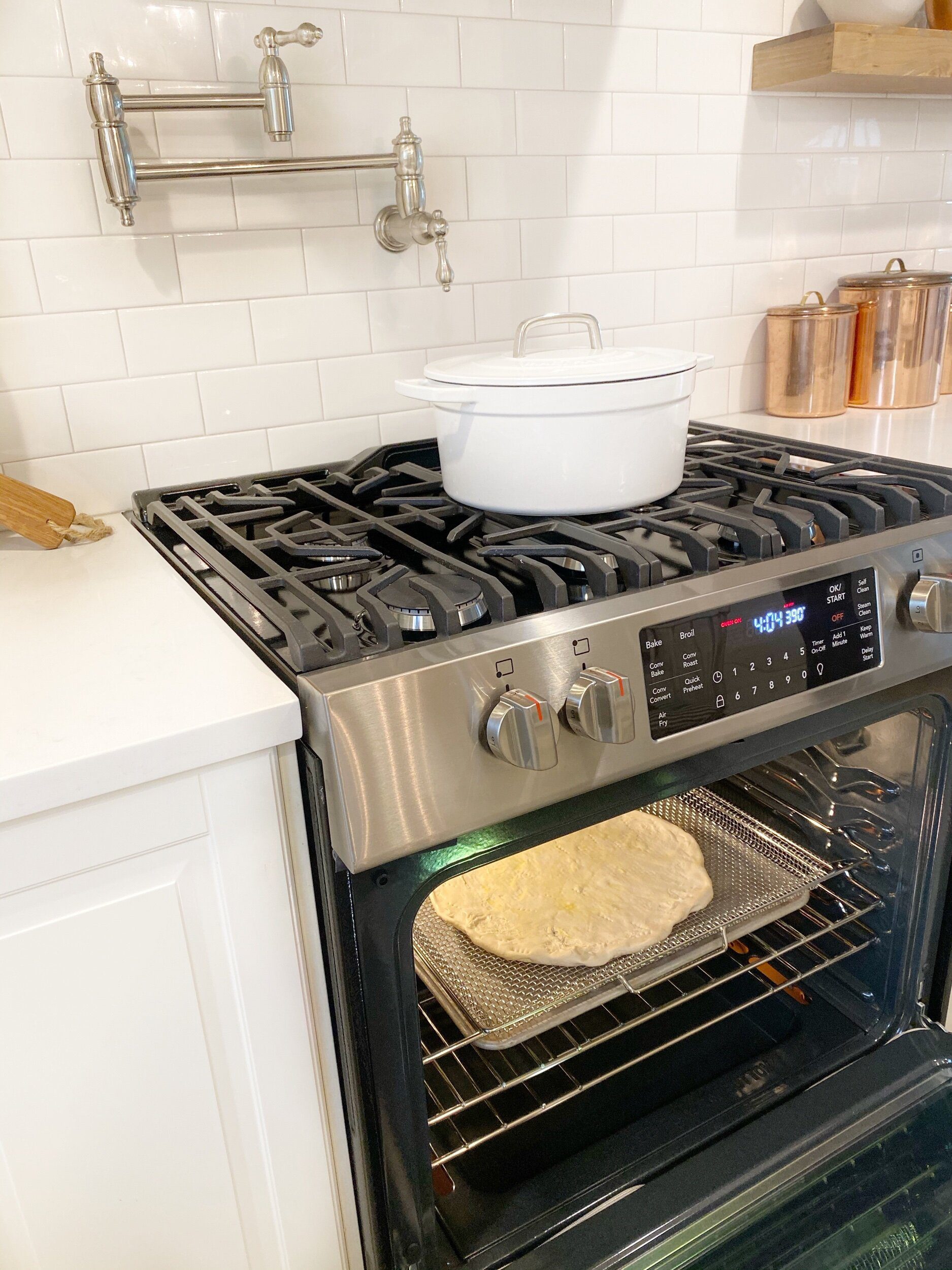 4. Place the Air Fry tray in, and wait till golden.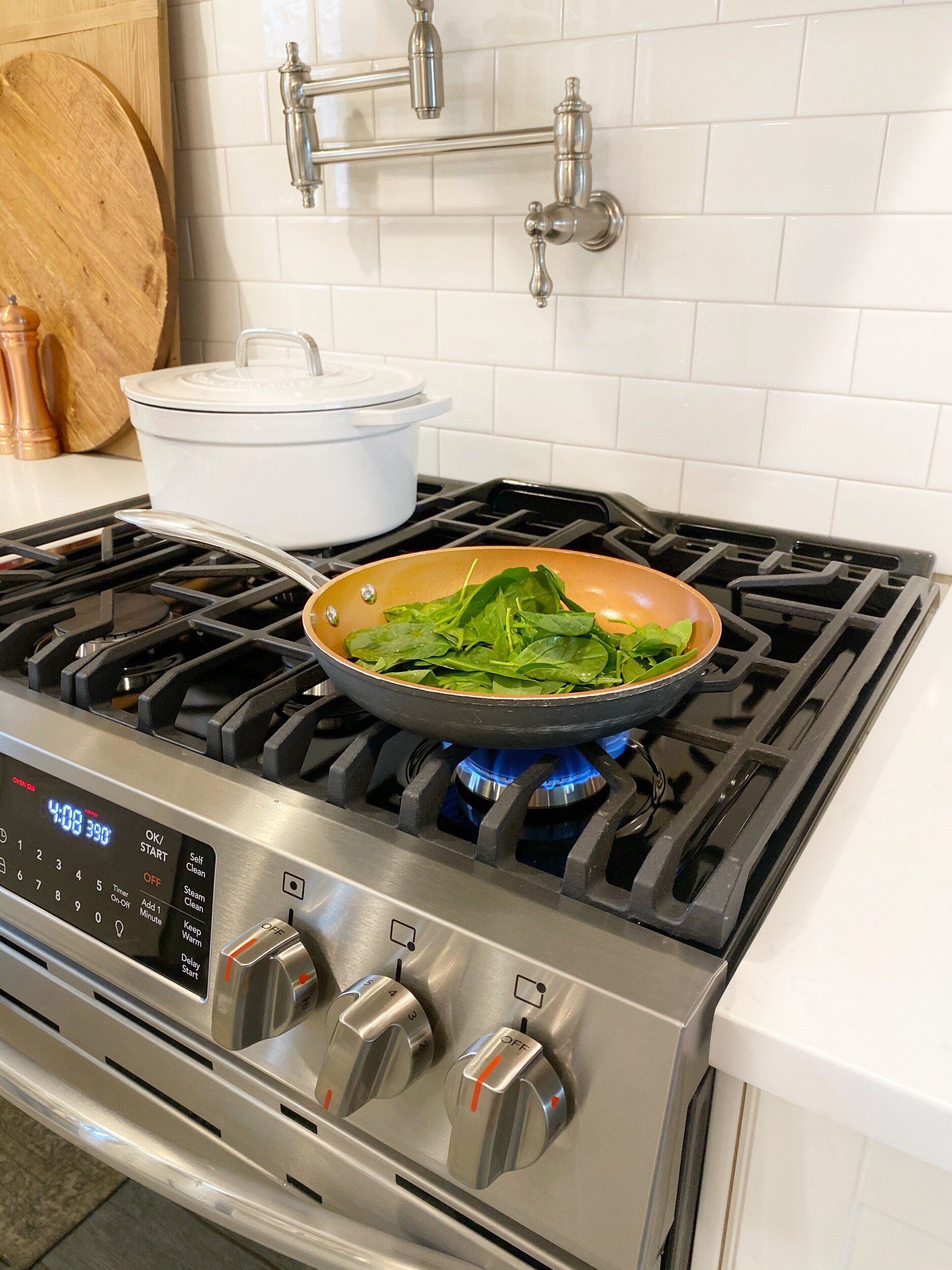 5. While the crust is Air Frying, place your spinach and olive oil in a pan and heat up till the spinach is wilted.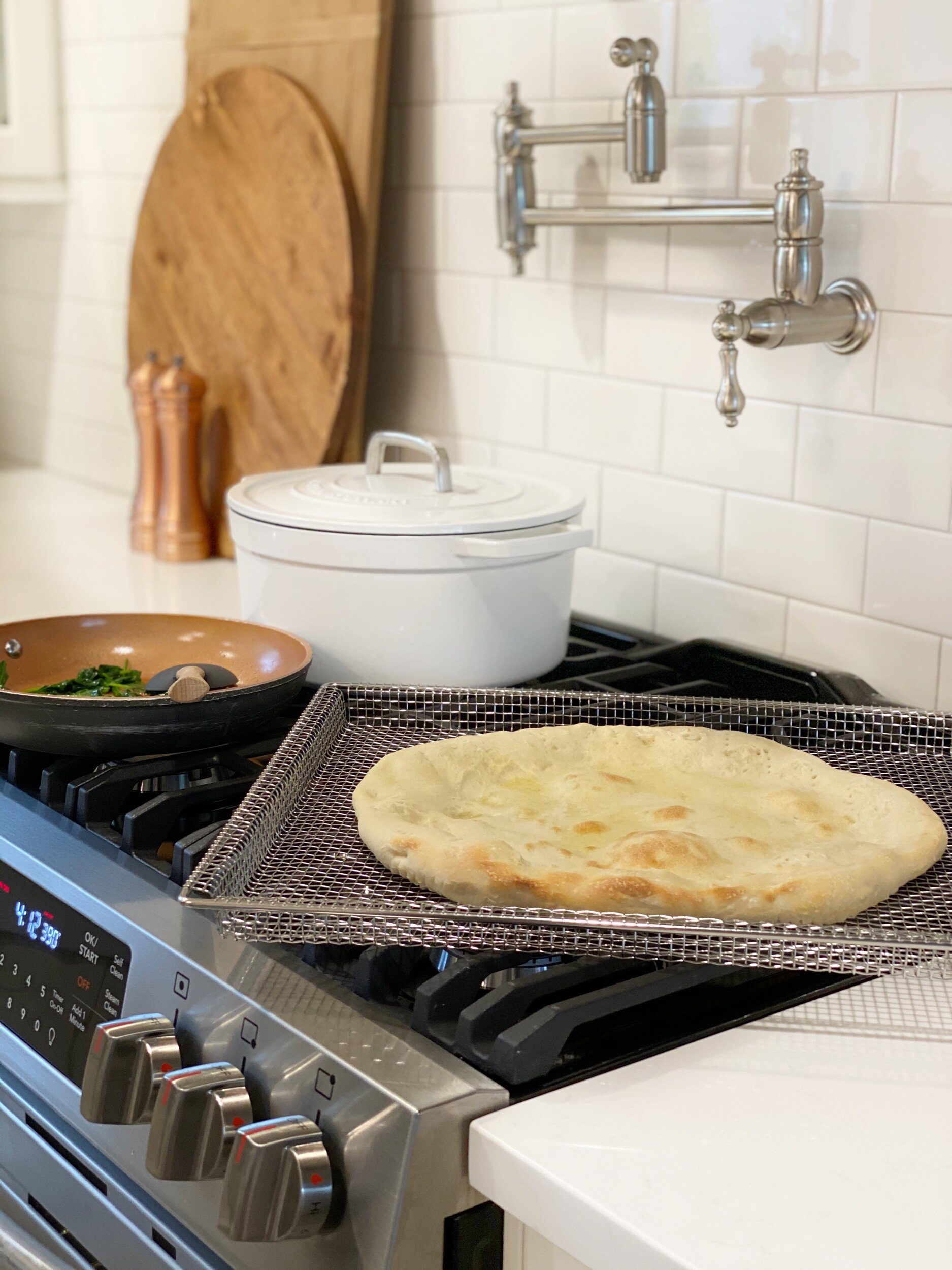 6. Now that the crust is out, its time to place the toppings on! ( it took about 6 minutes to Air Fry)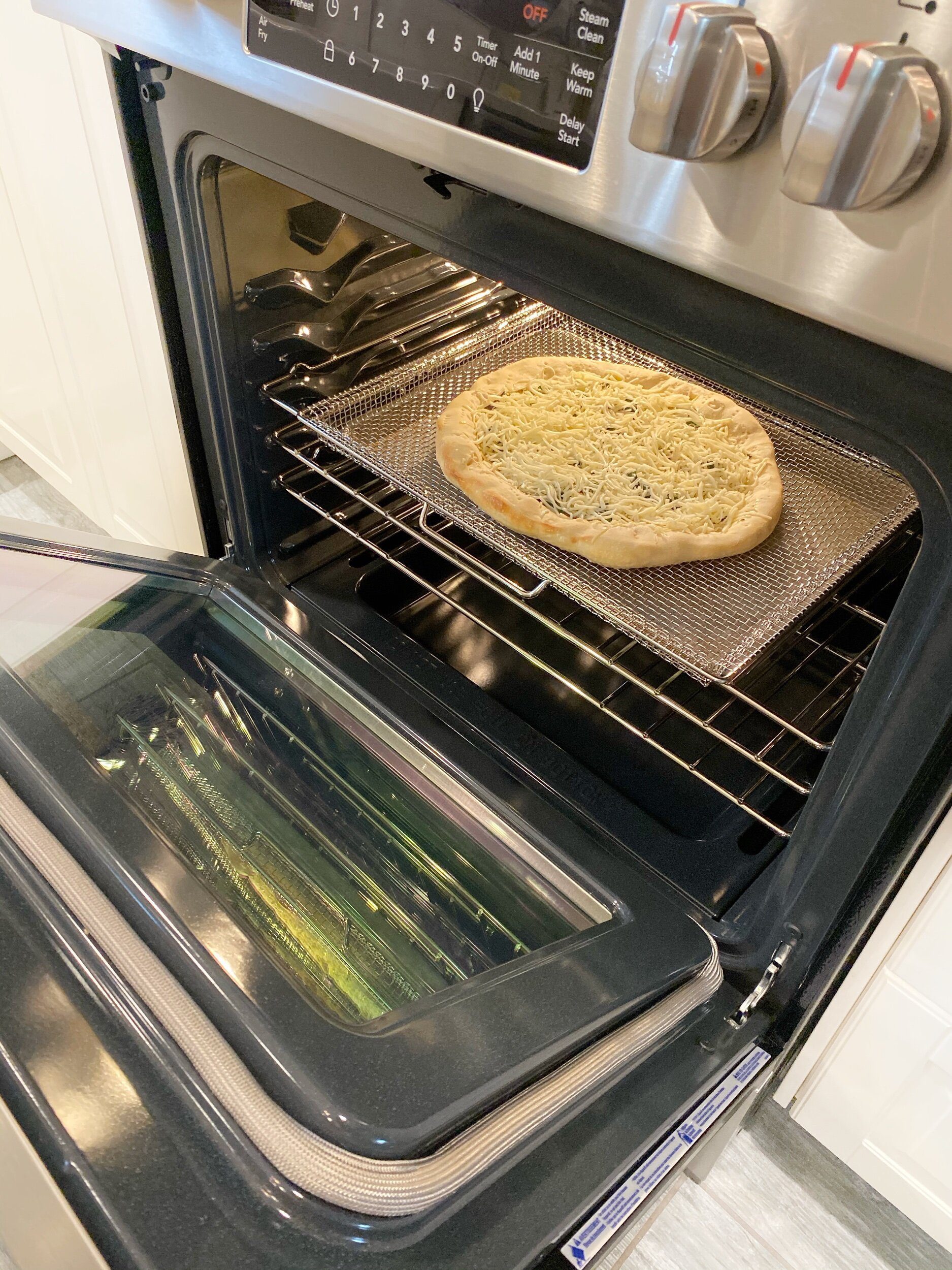 7. I placed the Pesto, then some cheese, then spinach and more cheese – put as much on as you desire.
*You can watch my video below to see the whole process.
Just a few minutes more in the Air Fryer, and I do have to say it was the best pizza I ever had! The crust was just right, if you want it crispier just leave it in a bit longer before putting your toppings on.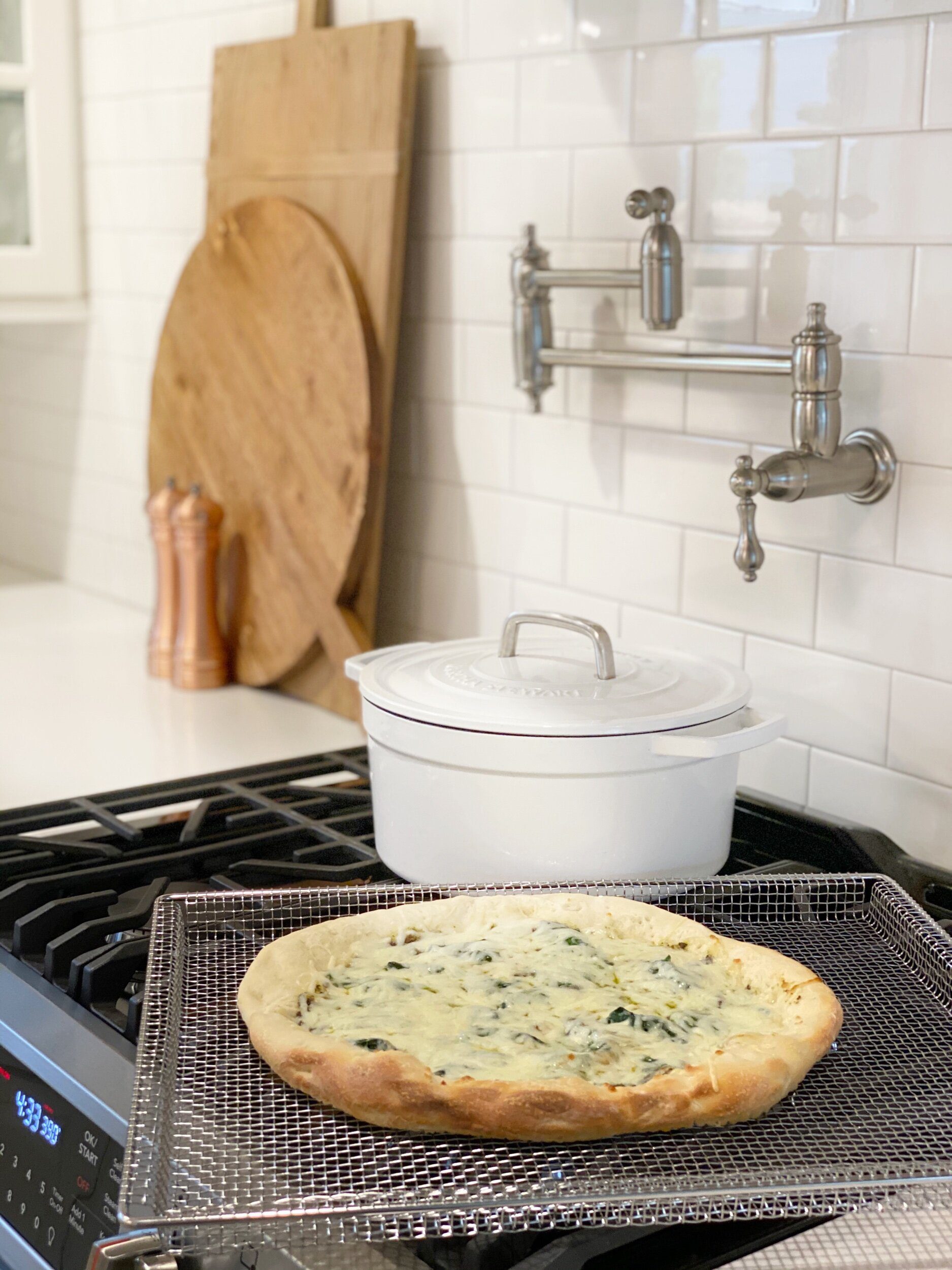 Here it is, my first Air Fry Pizza and I do have to say it was a success!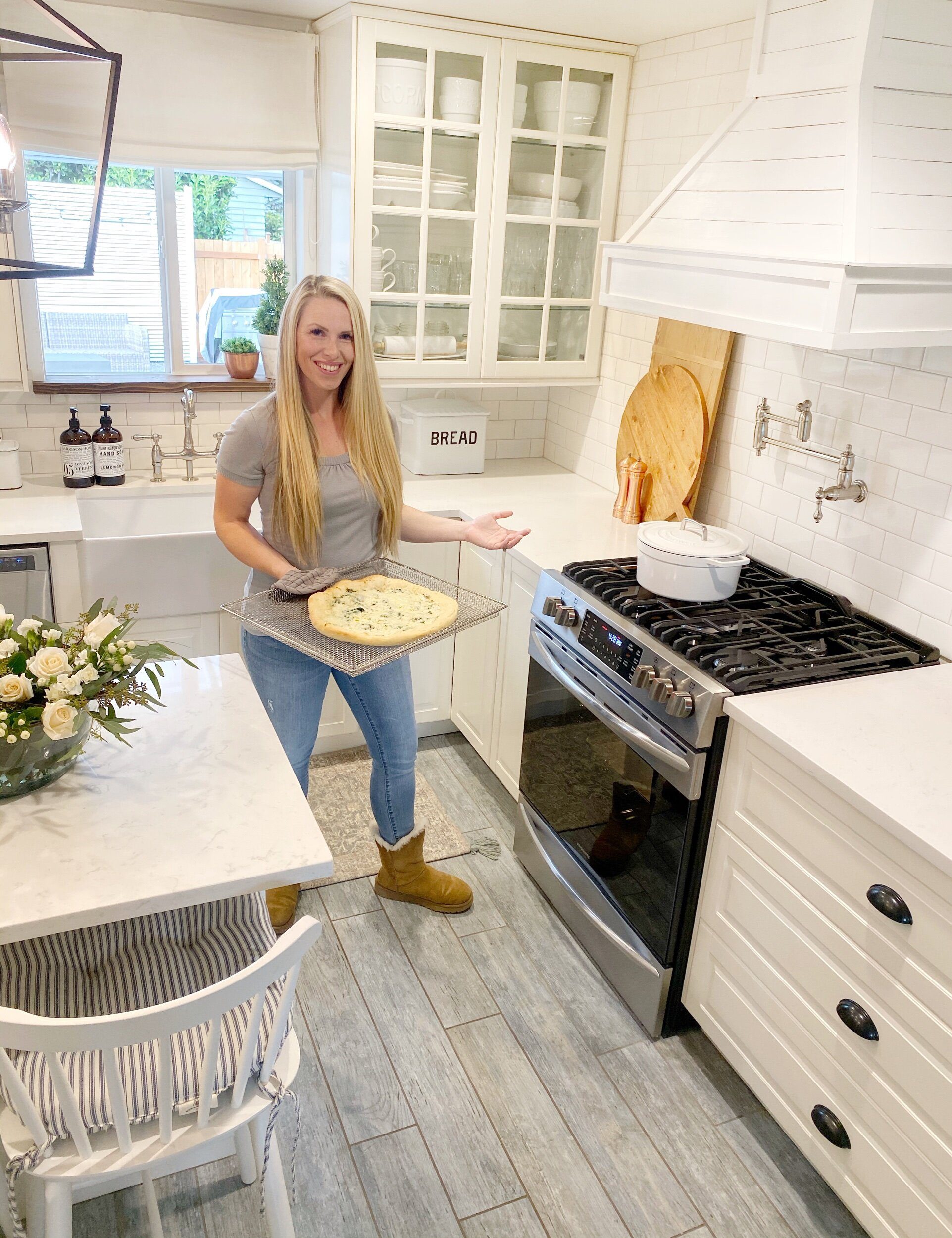 I want to give you my honest review, and I am blown away with how incredible this Frigidaire Air Fry Range is. It was so easy to use, and made a delicious healthy meal in no time! I honestly need to spend more time in the kitchen, and with this feature I sure will be! Look forward to more recipes soon! Let me know if you have any questions below and just click on the links for all the sources.
Frigidaire 30 in. 5.6 cu. ft. Front Control Gas Range with Air Fry in Smudge-Proof Stainless Steel
Frigidaire Air Fry Tray