Best Roast Recipe – Crock pot
Ready for the BEST Roast recipe ? I will be sharing how to make it in the crockpot or oven/ dutch oven! It is so good you will want more!
This recipe we grew up with, and it is something I always look forward to!
First I have to say, If you are looking for great quality meat – Butcher Box HERE is where we get ours! (They do have a free offer for new customers)

Ingredients :
1 Chuck Roast
2 cups Beef Broth
4 + Potatoes cut with peel on ( depends on how many you want)
1 bag of baby carrots
2 pouches of onion soup mix or 1 pouch beef stew mix
1 Onion ( if using the onion soup mix *optional)
* salt & pepper to taste
* I do like adding rosemary or a bay leaf if I have on hand

Now that you have all your ingredients let's get started! You can use a crock pot, pot, or dutch oven I will share the seperate directions below.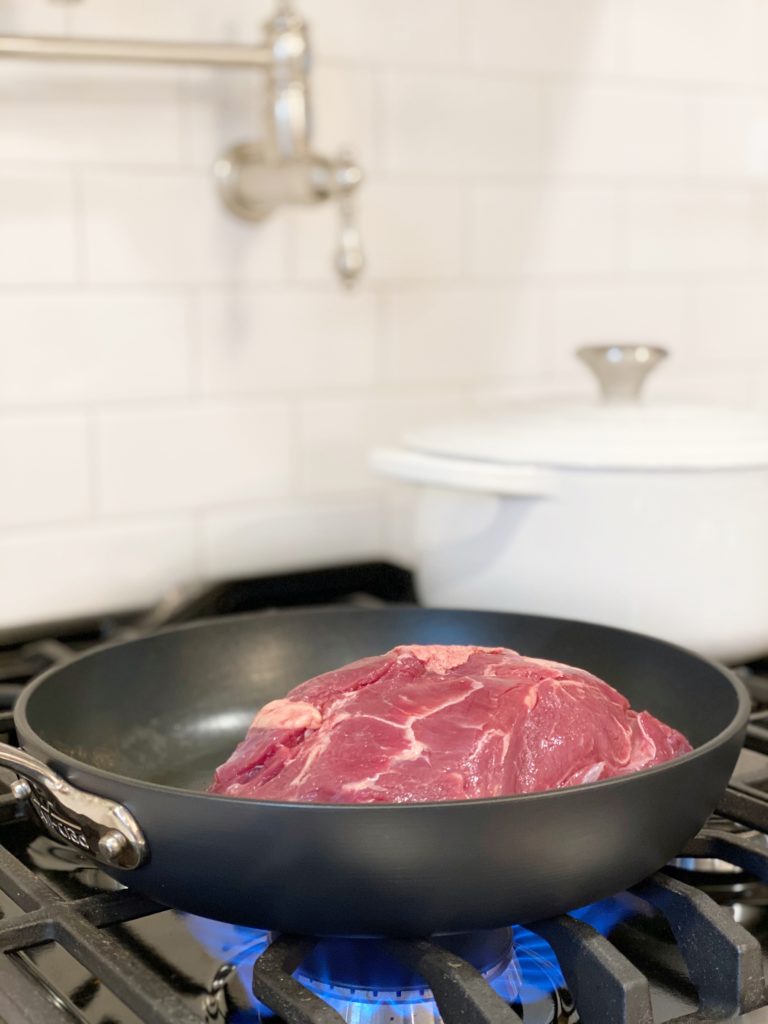 Step 1. Take your Roast and brown all the sides. I use a fork to make sure even the edges are browned.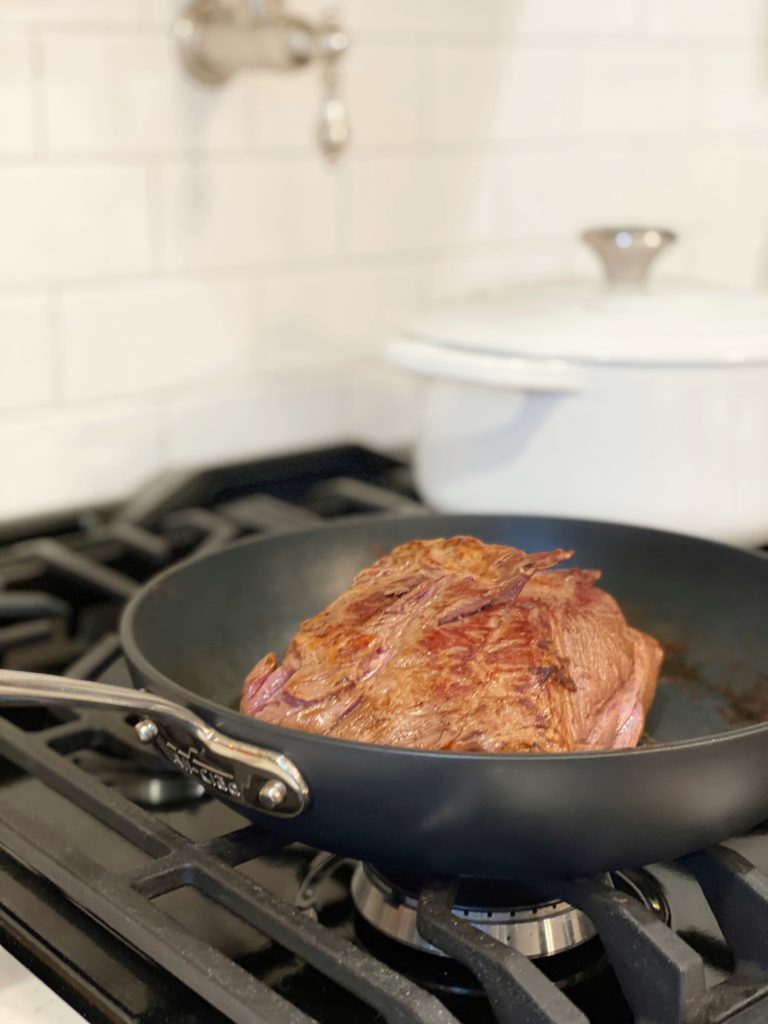 Step 2. Once it is completely brown set it in your crock pot, pot, or dutch oven.
Step 3. Add your beef broth, for the amount of carrots and potatoes listed I like to do 2 cups you can always add the container if desired.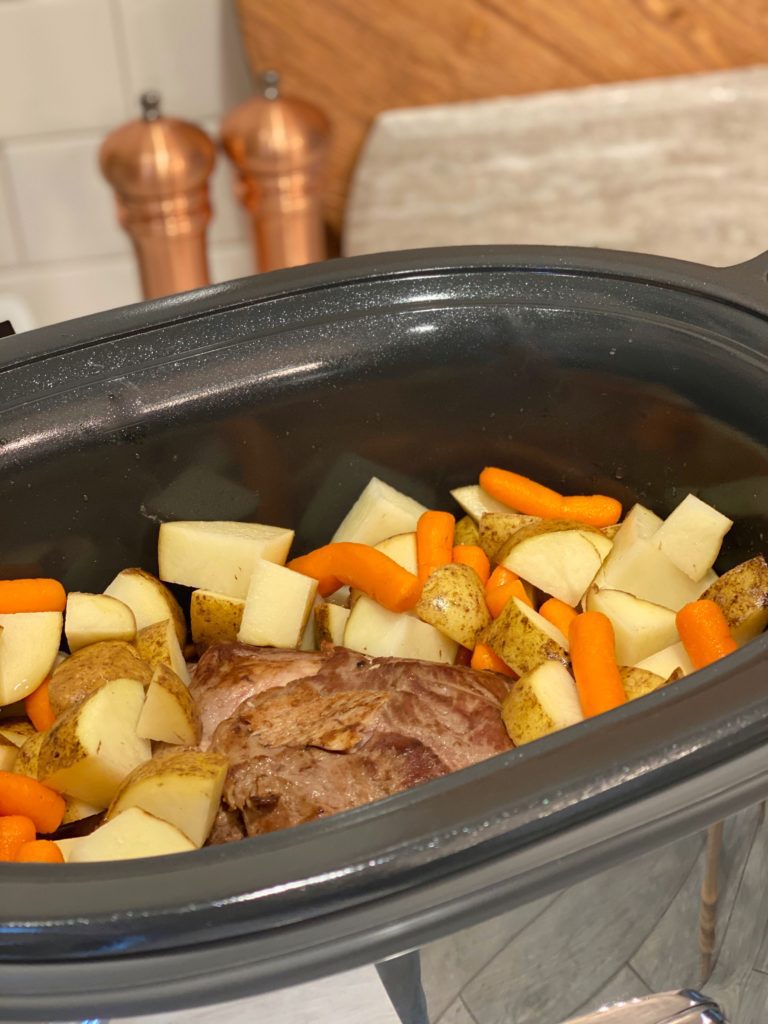 Step 4. Wash your carrots and potatoes, then cut up potatoes in cubes. Carrots I leave whole since they are the baby ones.

( If you are adding onions you can cut them and follow the directions below for veggies or sautee them)

* If you are using a dutch oven or pot, DON'T add in potatoes or carrots till the roast is close to fully cooked. For the crock pot I put them in at the same time.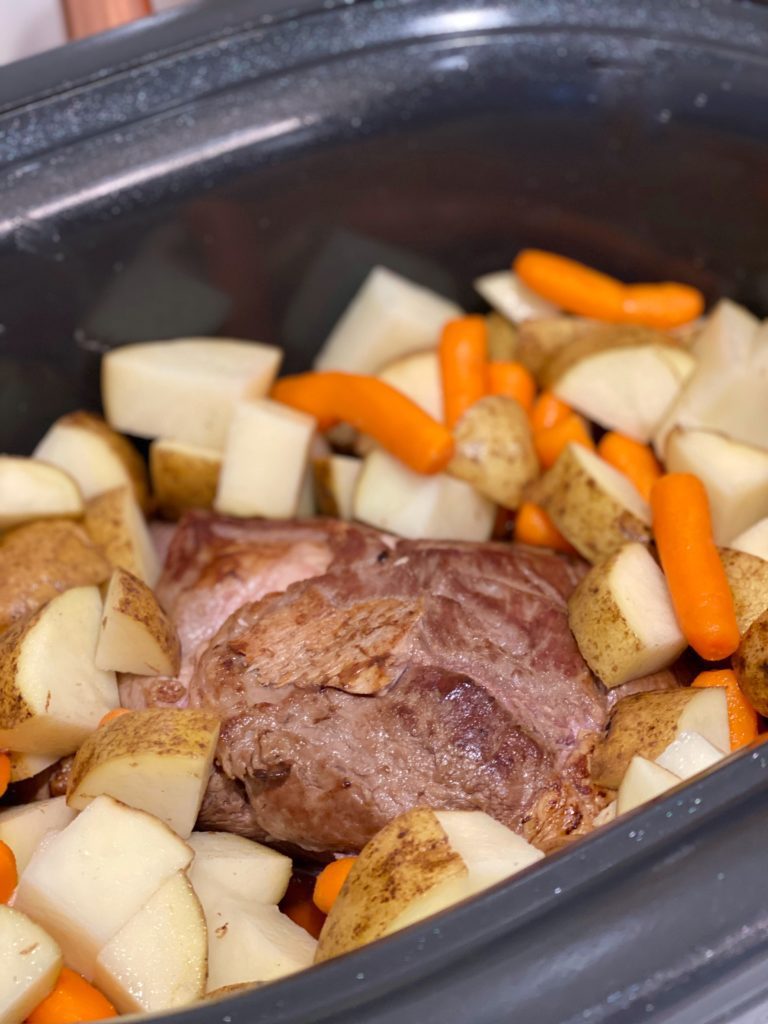 Now that you have everything in your pot, its time to finish up.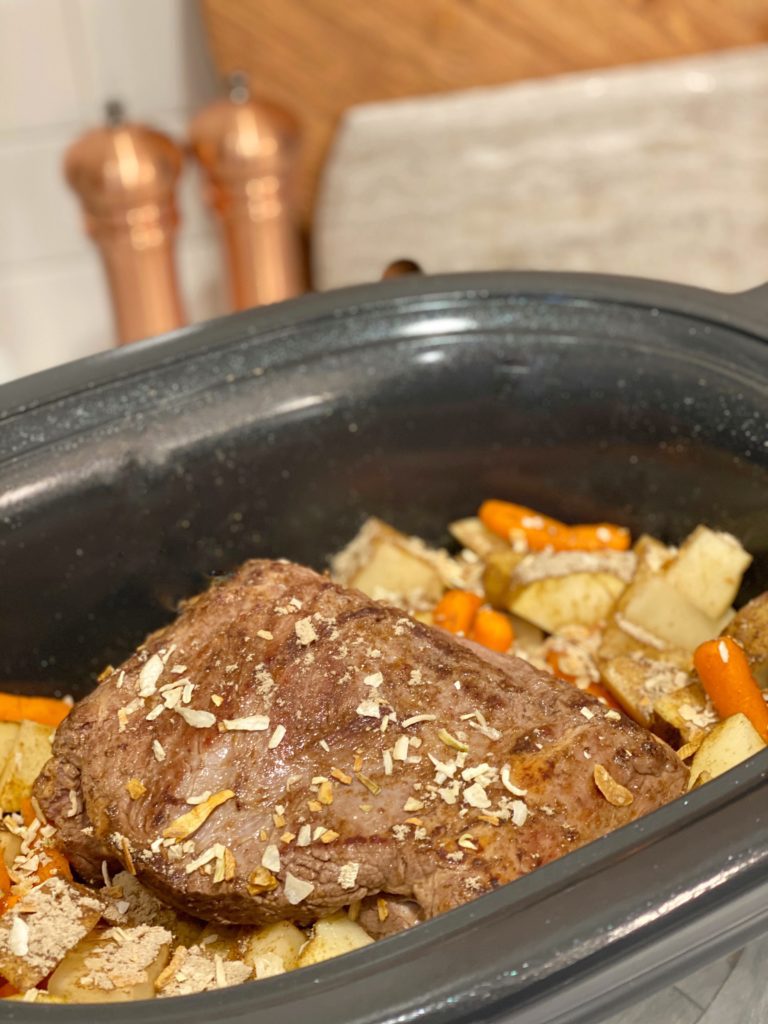 Step 5. Add your onion soup mix or beef stew mix. I like to add two packets but if you only have one that will work.
Cook time for the crockpot – you can cook on high for 4 hours and then switch to low or if you have all day 8!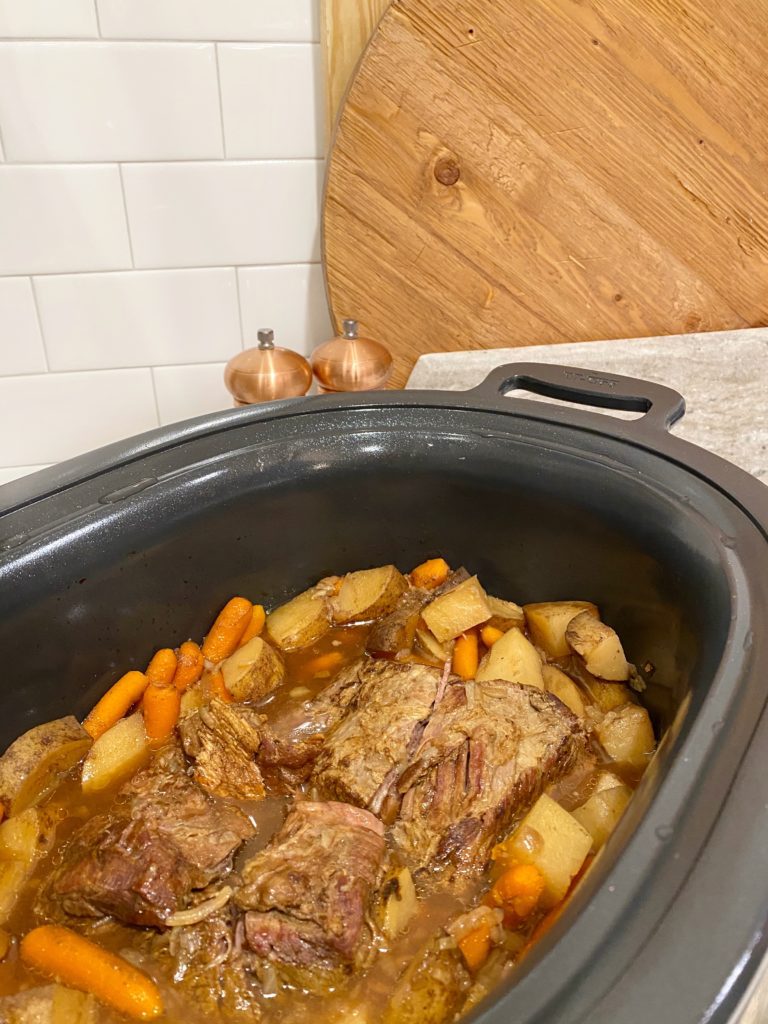 6. Now it is time to enjoy! I like to serve it with some fresh bread or on top of egg noodles!
Hope you enjoyed one of our favorite comfort foods! Tag me on Instagram HERE if you make it!
TO SHOP MY POTS :