Farmhouse Sink, Pot Filler and Faucet
Five years ago we remodeled our kitchen and my first purchase was our Farmhouse Sink , Pot Filler and Faucet. Here is my review and details!
My first purchase for my kitchen, before it was even a kitchen was this set – the Farmhouse Sink, Signature Hardware Pot Filler and Faucet all from Signature Hardware. Now that is has been 5 years I thought I would share my experience.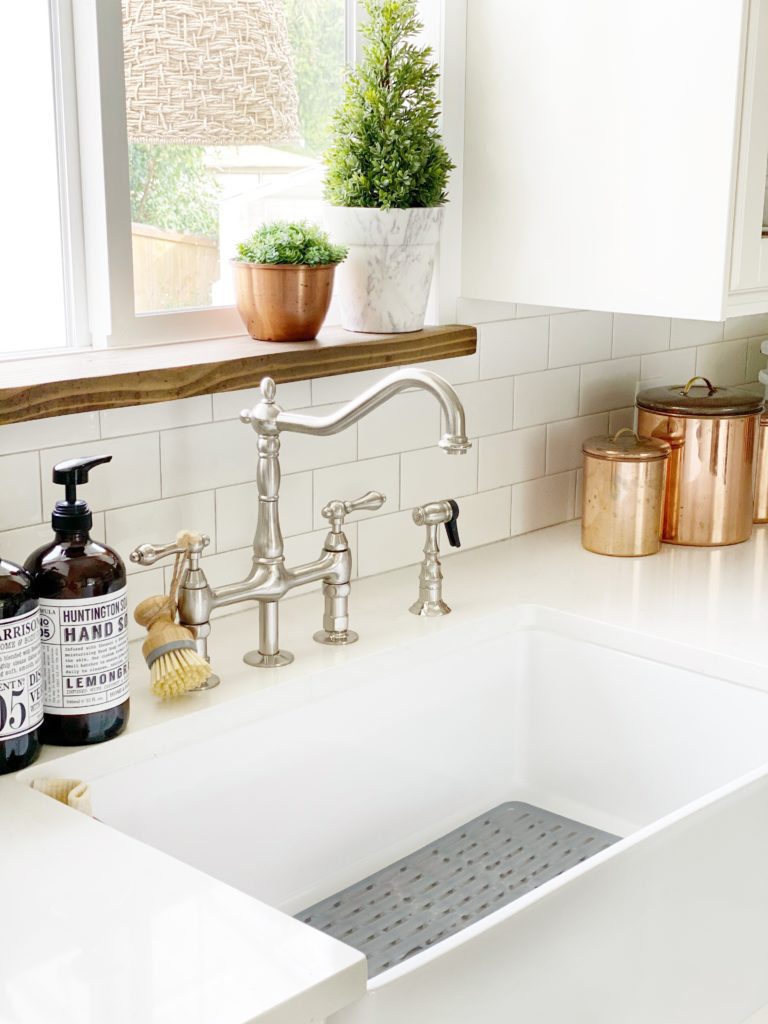 This faucet from Signature Hardware is everything I dreamed of and more! It has held up so wonderful. I wouldn't change a thing – if I ever got a new kitchen I would get the same maybe just switch it up and do another color.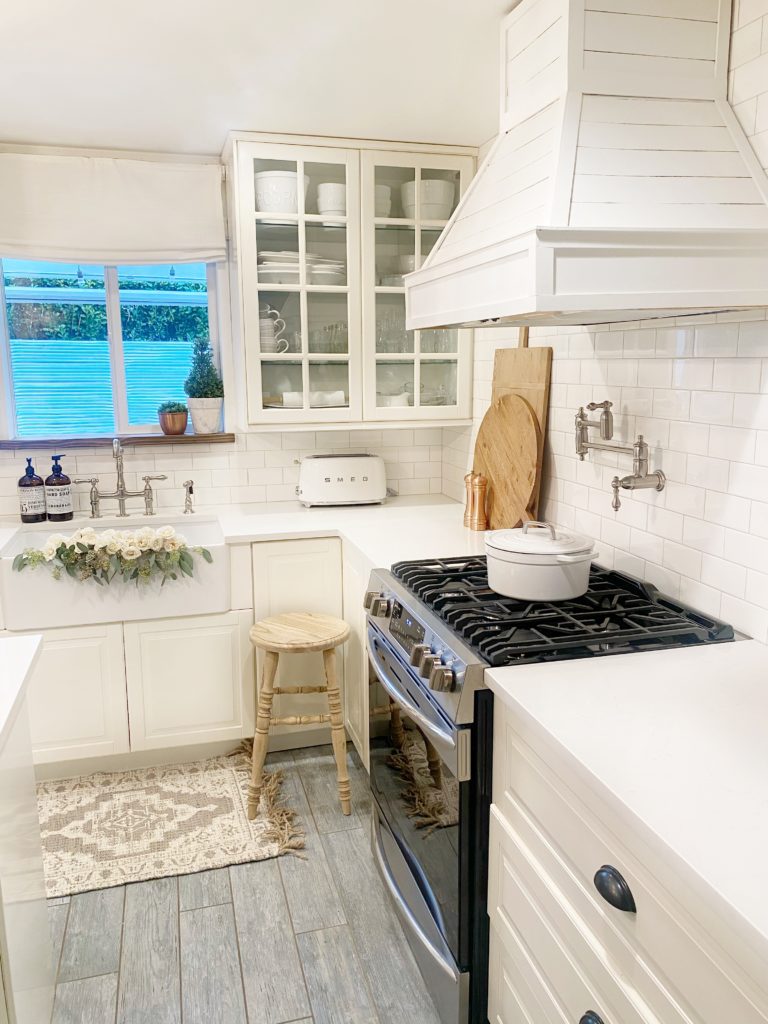 This farmhouse sink, what can I say… that it is amazing and has been so amazing! I don't have a single scratch all these years later! I did purchase the white drain to go inside I did switch to the chrome.
You can see above, I have a little plastic thing in my sink – Signature Hardware does sell a sink grid but at the time we were maxed to our budget… and well I never added that and it's one thing I wish I did! Splurge for it if you can!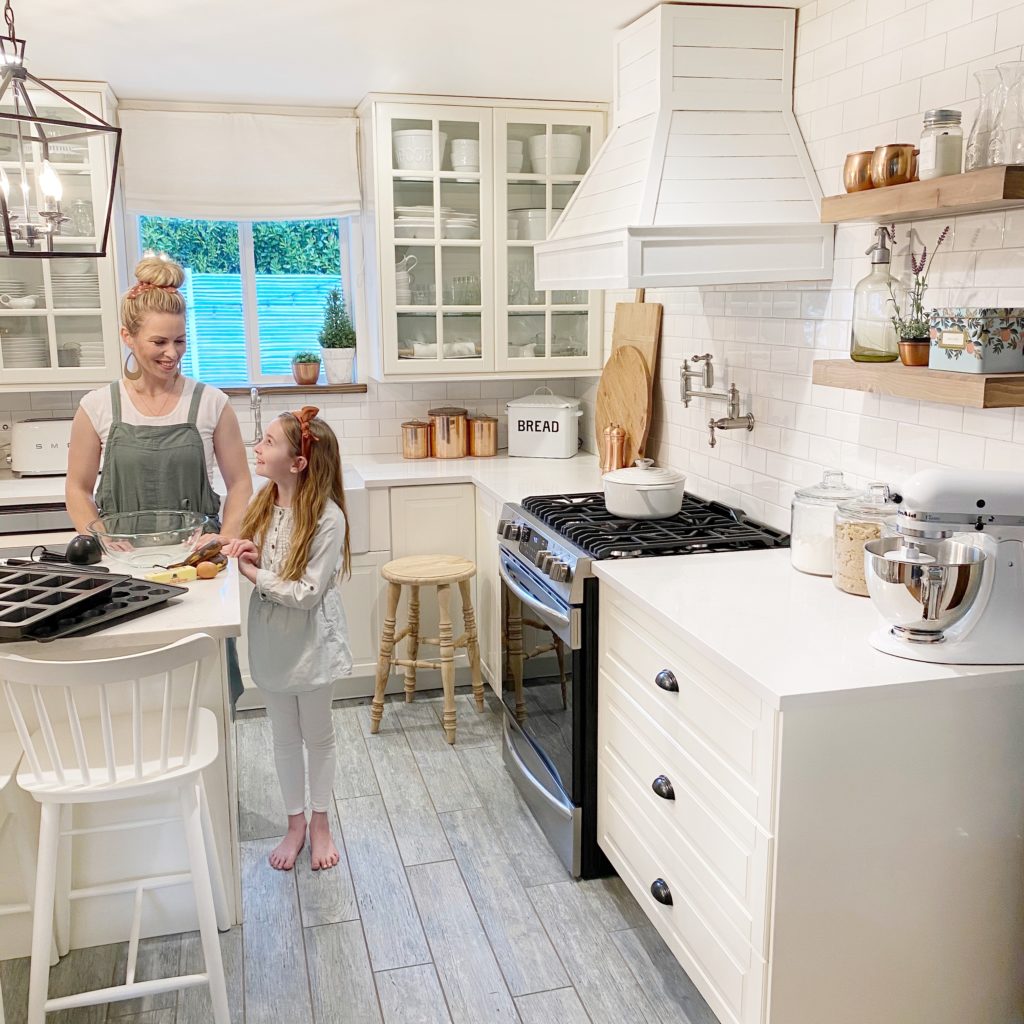 Now onto the pot filler! I get asked ALL the time these two things :
What is that thing above your stove?
Do you actually use your pot filler?
Is the pot filler worth it?
Is the pot filler just for looks?
Yes it is a pot filler, and we do use it all the time! Having a pot filler is so worth it! And while I got it initially just for looks, I fell in love with it and would recommend to everyone! You can buy this one HERE.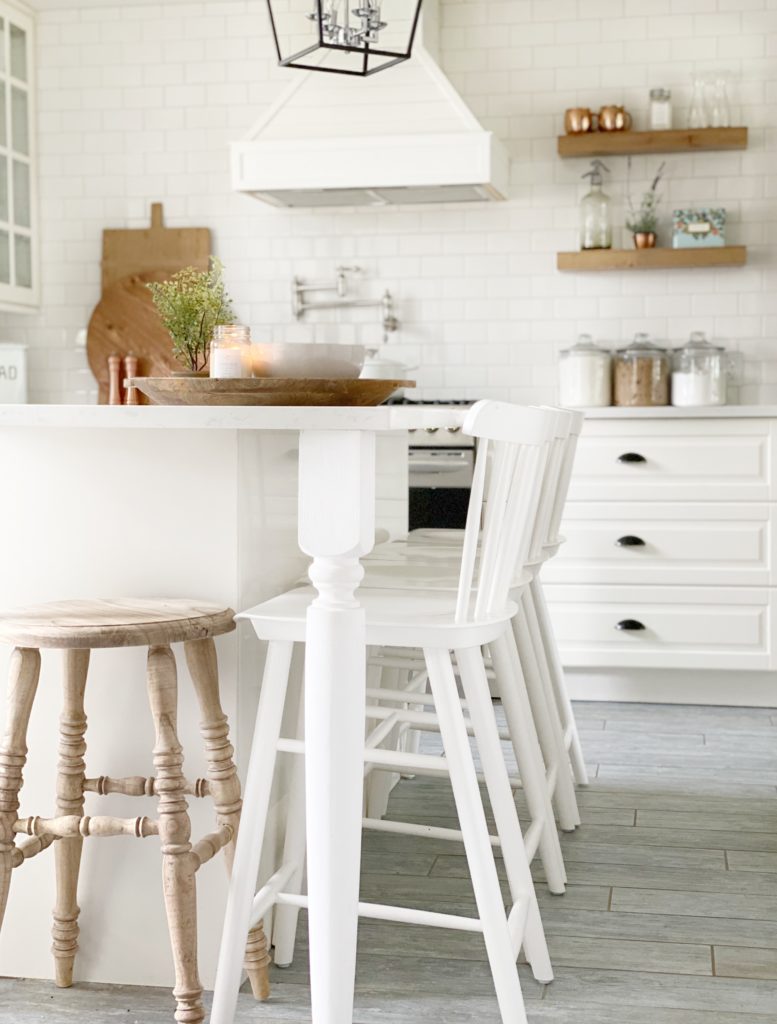 We have been SO impressed with Signature Hardware. If you didn't know they offer more than just kitchen items. Think Bathrooms – vanities, tubs, lighting they have so much so make sure to check them out. I know whenever we decide what's next we will be using them!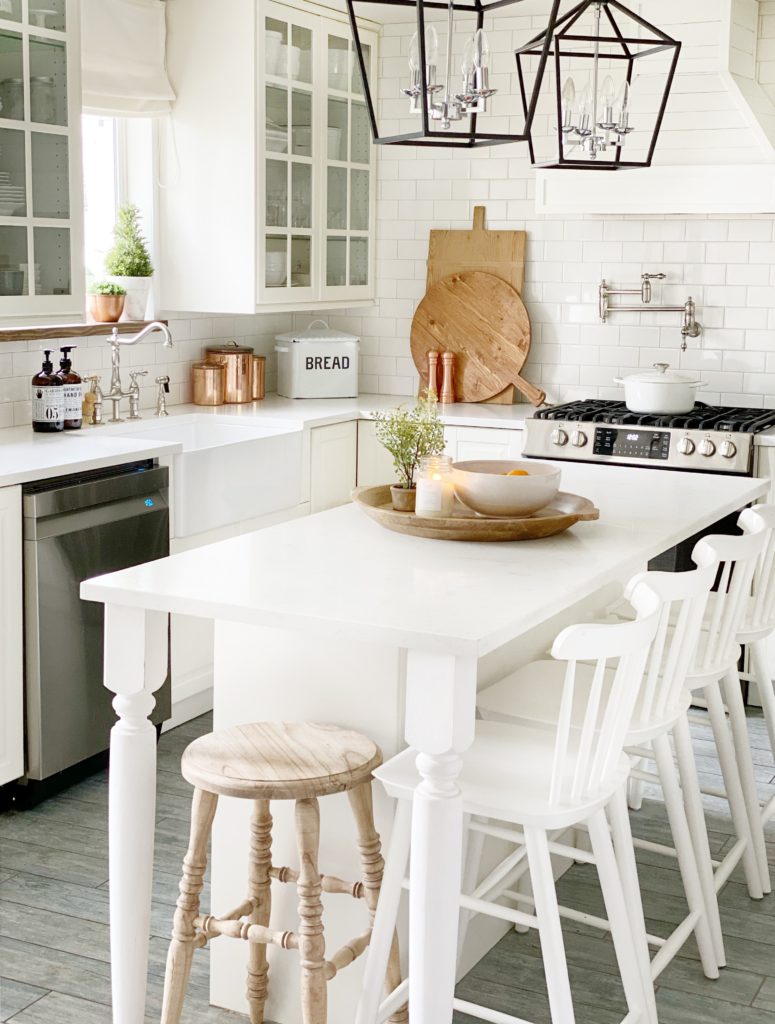 TO SHOP THIS POST CLICK ON THE IMAGES BELOW :
FOR MORE FROM MY KITCHEN :