Candy Corn Sugar Cookies – 3 Ways
Best Candy Corn Sugar Cookies for Halloween time! We make these every year and they are a hit! Today I am going to give you all the tips and tricks!
These cookies are so good, you don't even need to add the sugar but I think they make them look even prettier and the kids think tasty!
Ready to see how to make these Candy Corn Sugar Cookies?
What You will Need :
Sugar Cookie Mix or Sugar Cookie Recipe
Yellow Food Coloring
Orange Food Coloring
Sugar
Bowls
Spatula
Mixer
Plastic Wrap
Baking Sheet
Baking Pan
Pam Spray
Cutting Board/Knife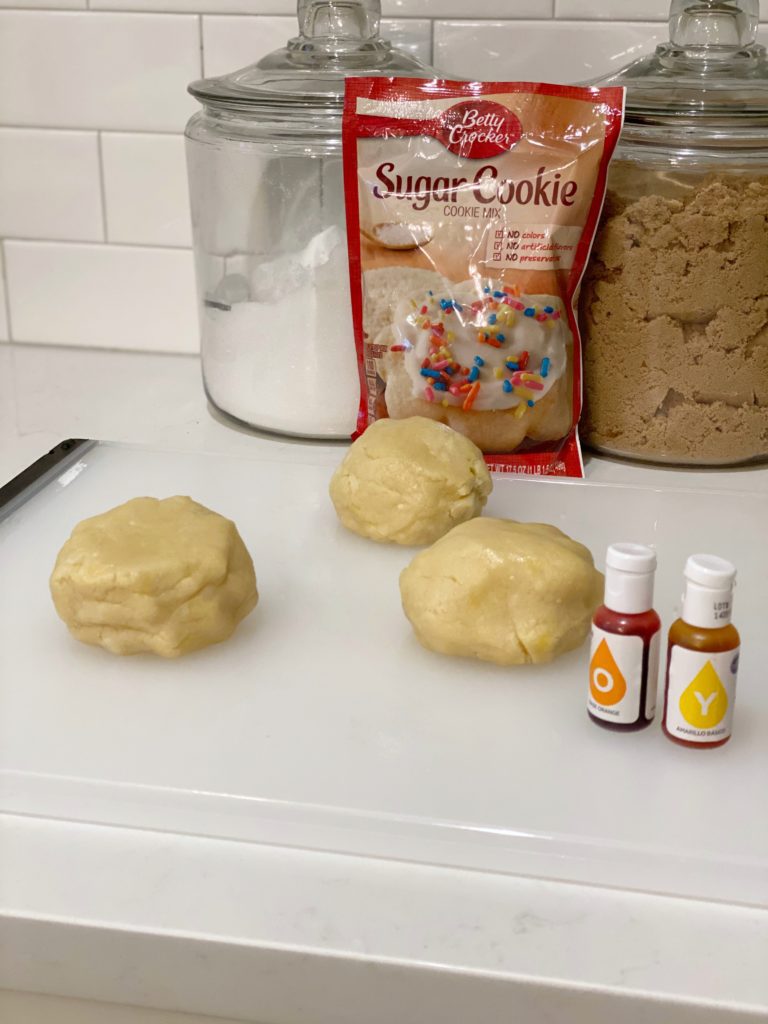 3 Ways to make Candy Corn Sugar Cookies :
Packaged Sugar Cookie – follow the steps for a cutout cookie
DO NOT buy the prepacked roll of Sugar Cookies
Now that I shared the 3 ways, it's time to start baking!
Take whatever dough you chose and have prepped, and split it up 3 ways. You will then take the orange food coloring, and mix it in until you have the desired color. * I like to mix with my hands, it does get colored for a second but washes off. Once colored set aside.
Next you will use the yellow food coloring and repeat.
Now that you have all your dough, you will need to grab a pan and line it with plastic wrap.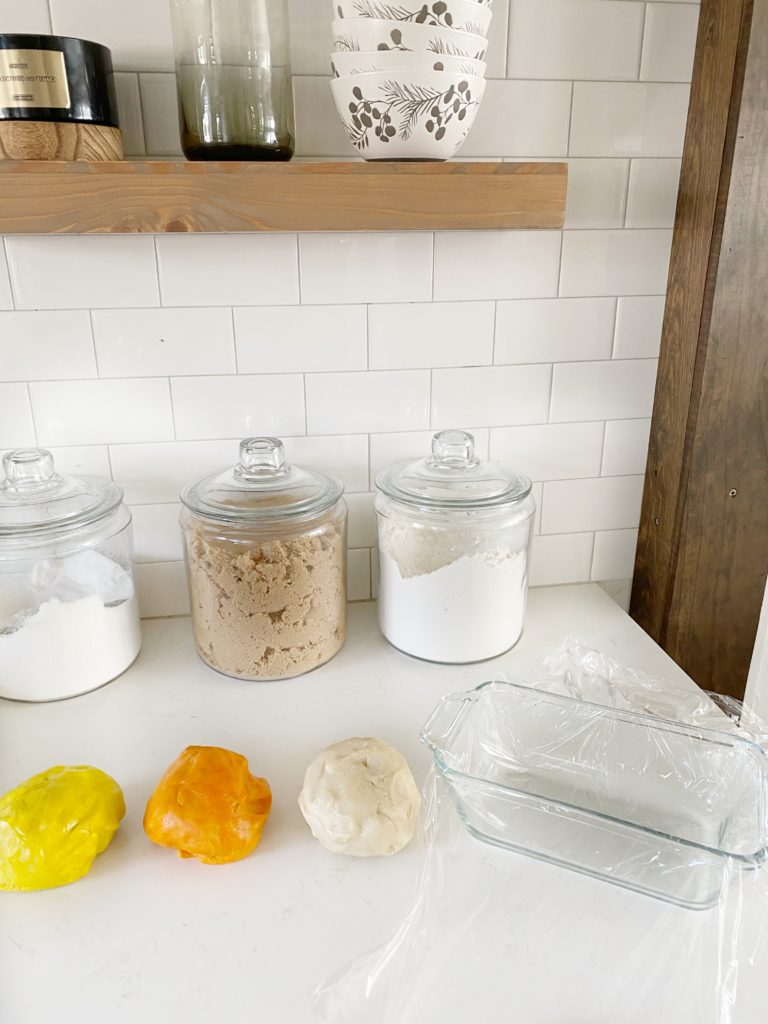 Time to layer!!

Make sure the orange goes in the middle and then you can layer it either way.
Once complete, you will wrap and place in the fridge for a few hours.
It's time to make Candy Corn Sugar Cookies! Do you see them coming along? They are so cute!!
You will cut them about 1/4″ thick and then slice into the shape of candy corn.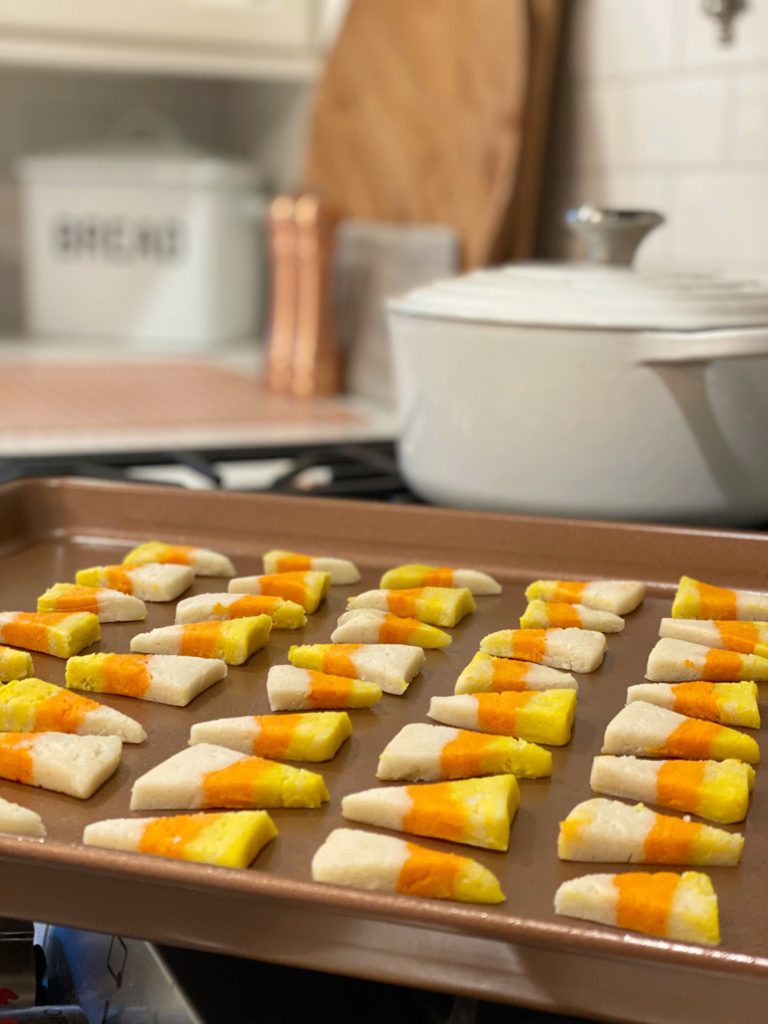 Spray your cookie sheet, and then place your sugar cookie candy corn.
Bake for 350 degrees for around 10 min, I always check.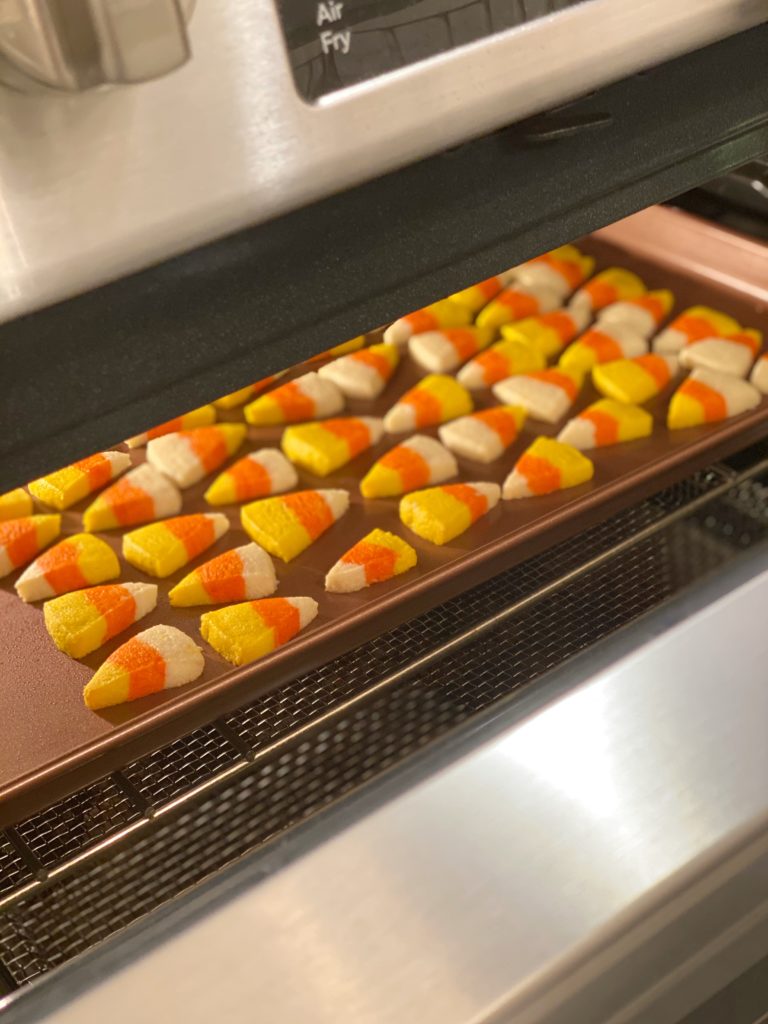 Once they have a tiny bit of golden brown, I make sure to take them out.
They look so nice as is, but for a little extra lets add some sugar! While they are still warm dip them into a bowl of sugar.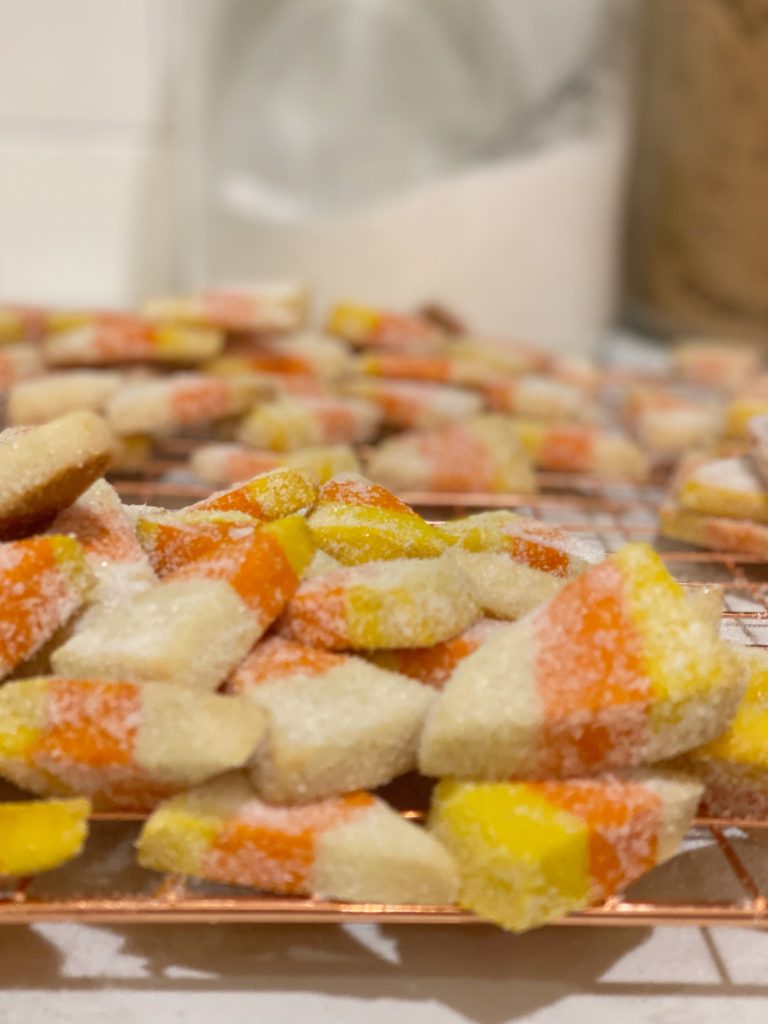 Here they are! So good and tasty!
I hope you enjoyed seeing how I made these! I wish I had a sugar cookie recipe of my own but you will love the ones I shared from Jenny Cookies HERE and Tidy Mom HERE.
JUST REMEMBER DON'T BUY THE SUGAR COOKIES IN THE ROLL, THIS HAPPENS AFTER ALL THAT WORK :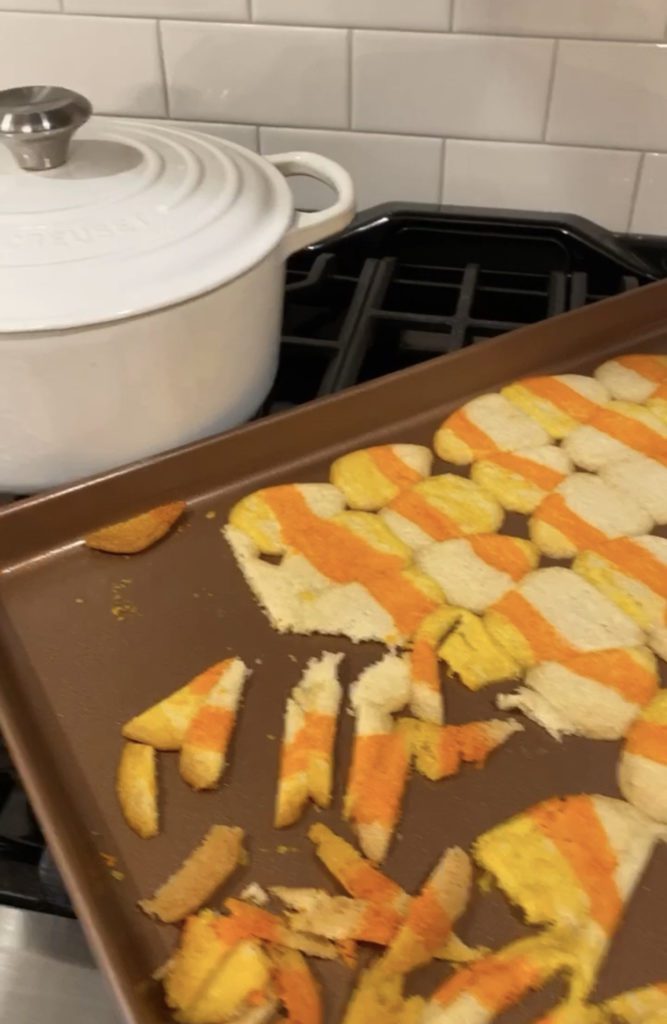 If you make these make sure to share with me on Instagram HERE.