Master Bedroom makeover – making our house a home one room at a time! We love how this space turned out read below to see how!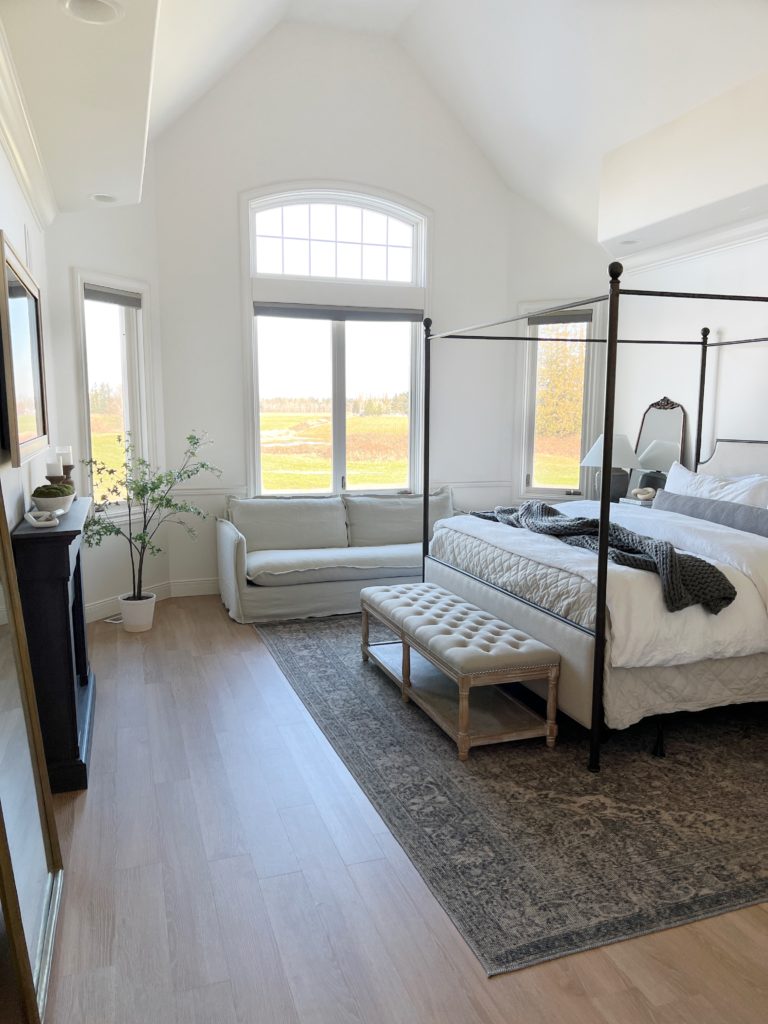 You can see the finished part, but let you show where we started! If you missed it I have a detailed post that you can read HERE.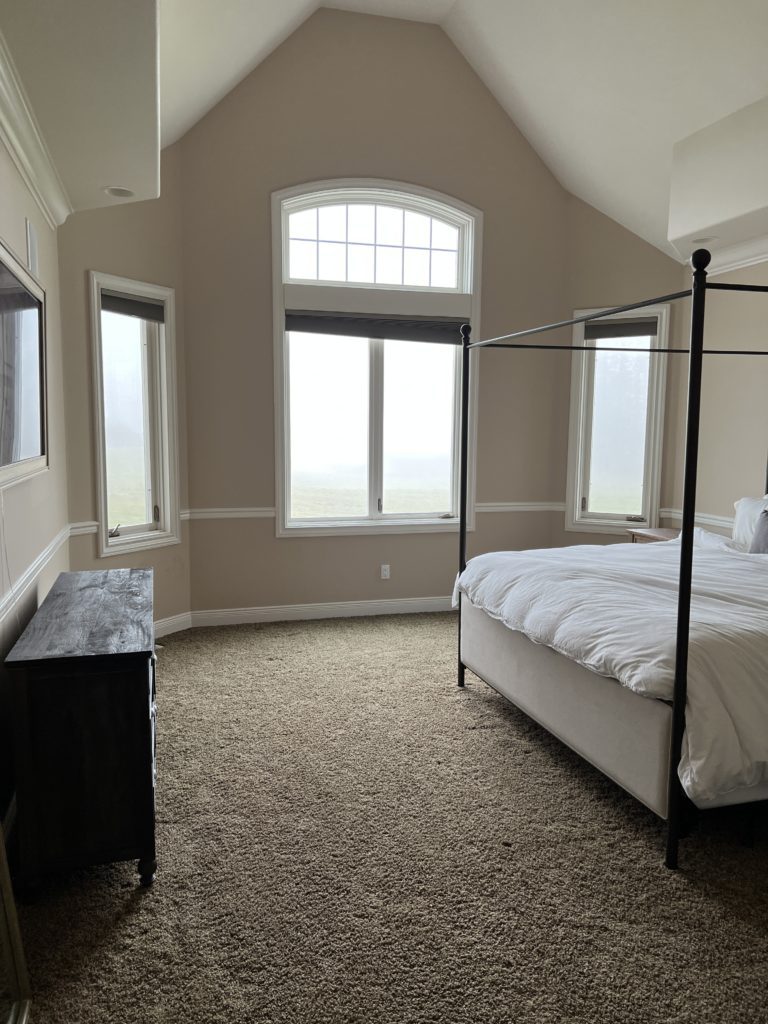 While this room was functional we needed it to be more us! I fell in love with the Sixpenny sofa and it was the motivation to transform this room.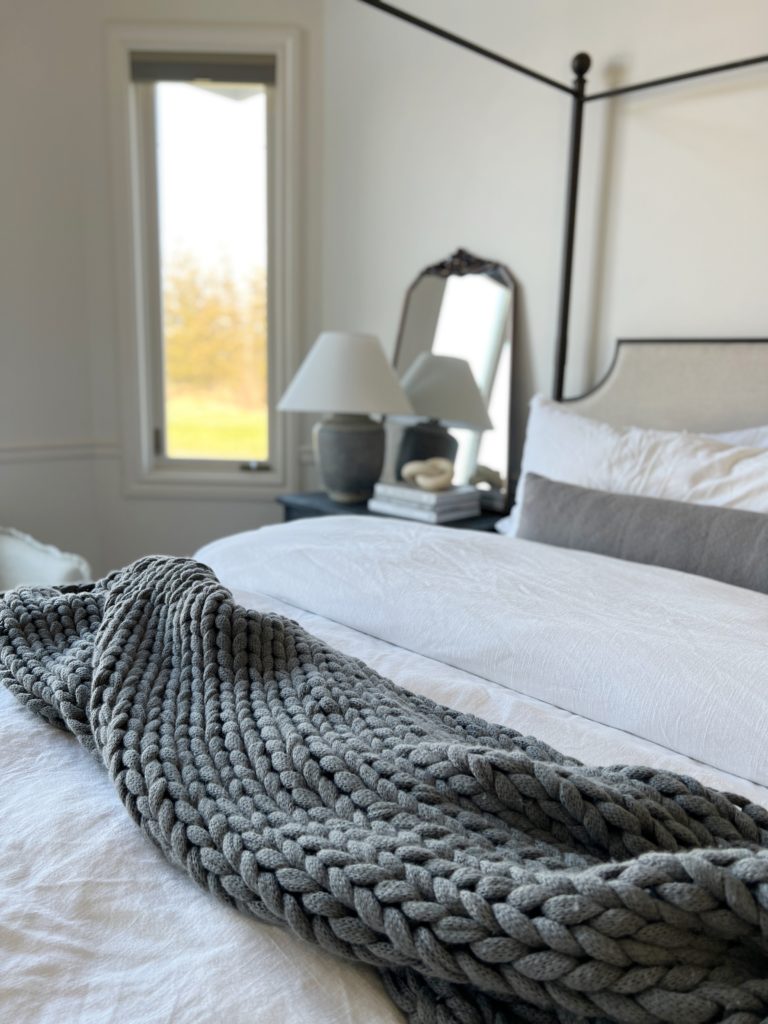 Once we transformed the room, it was time to make it ours with cozy textures and all the pretty things! I love this chunky knit blanket on top of our duvet. I put a quilt down first and its the perfect color and weight, I think my favorite thing is the loose ruffle on the ends.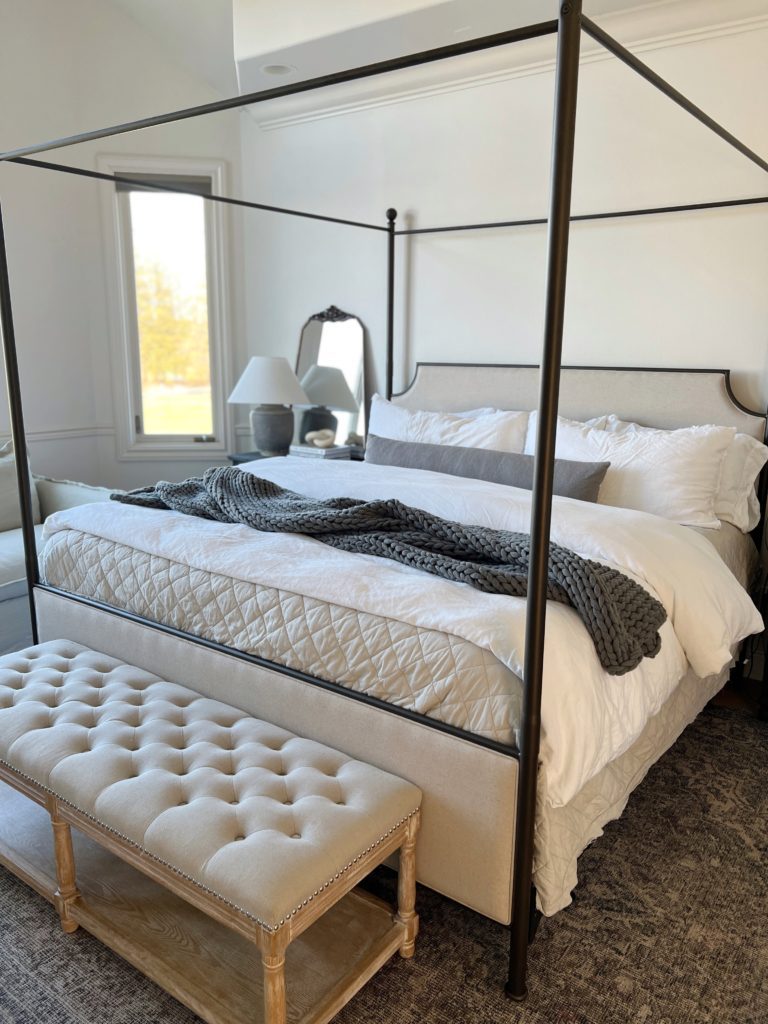 This bench we had in our old house as a coffee table, and for now it works perfect here! This rug has been the best addition and its washable too!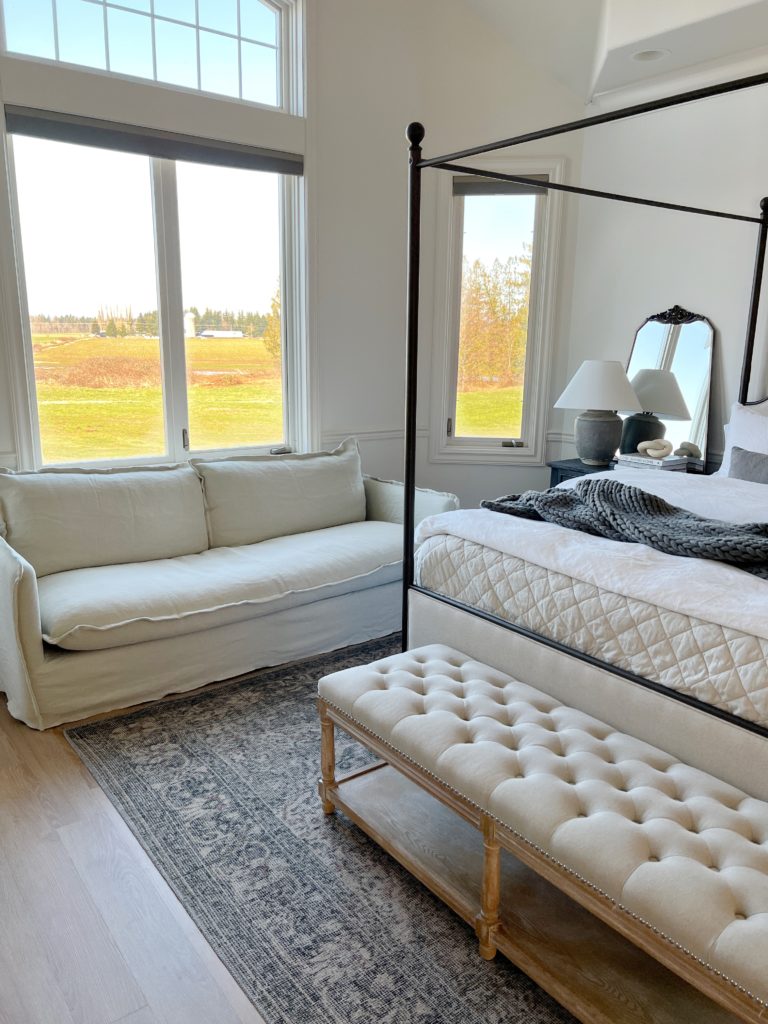 This Sixpenny sofa steals the show and the color is Warm Oatmeal, its an 84″ Neva.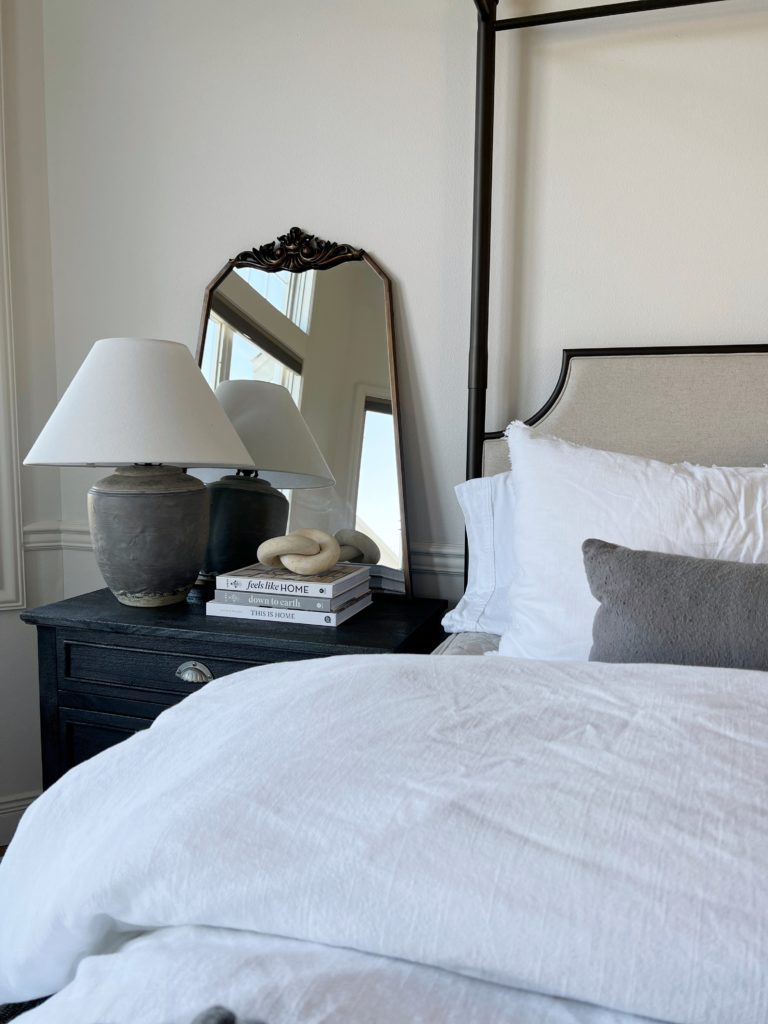 I can't say what my favorite thing is in this corner …the nightstand, mirror, or lamp. What is your favorite?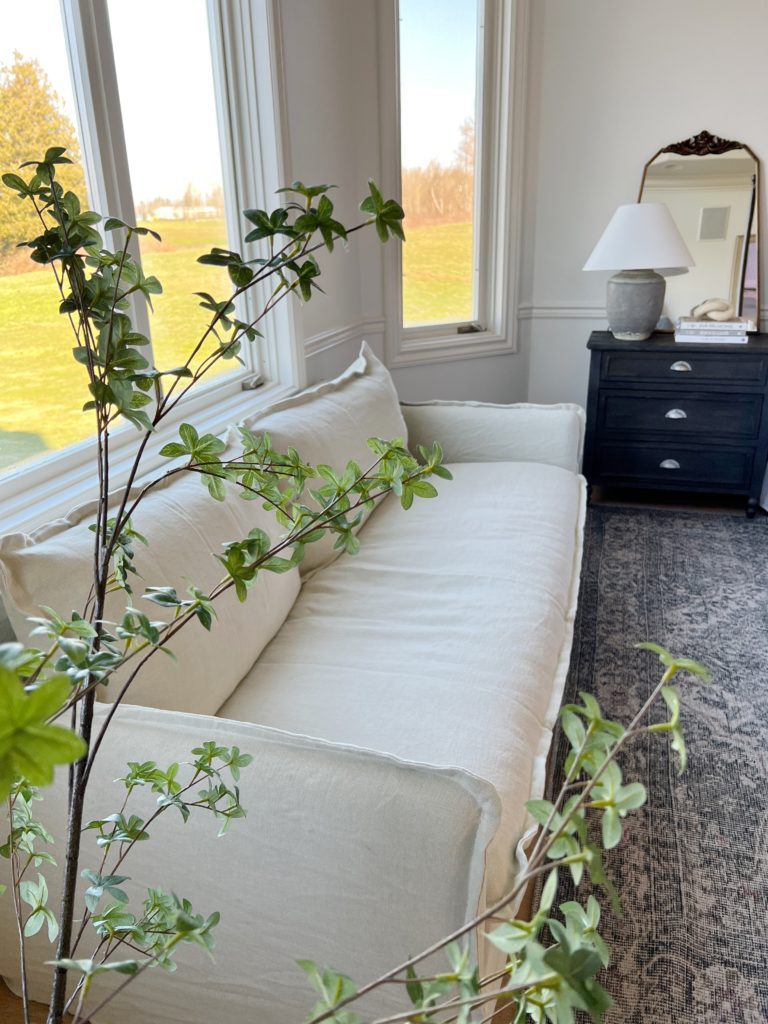 Don't you just LOVE the details of this sofa, while it looks amazing let me tell you sitting on it is even more amazing! Just be warned you may not only sit on it, its great for sleeping ask my kids haha!
I hope you enjoyed seeing more of this space, the thing that changed it the most are these amazing ProCore floors! I have all the details in a blogpost for you. Check out more details below.
To shop this space click on any images below :
Sixpenny Neva Sofa
Bed Frame
Lamp
Night Stand
Rug
Mirror on nightstand
Mirror on floor
Plant
TV
Chunky knit blanket
Duvet
Quilt
Fireplace
Feels like Home book
Down To Earth book
This is Home book