Ikea Sandbacken Sofa Review – I am sharing all the details and why we chose this sofa for our boys shared bedroom / playroom.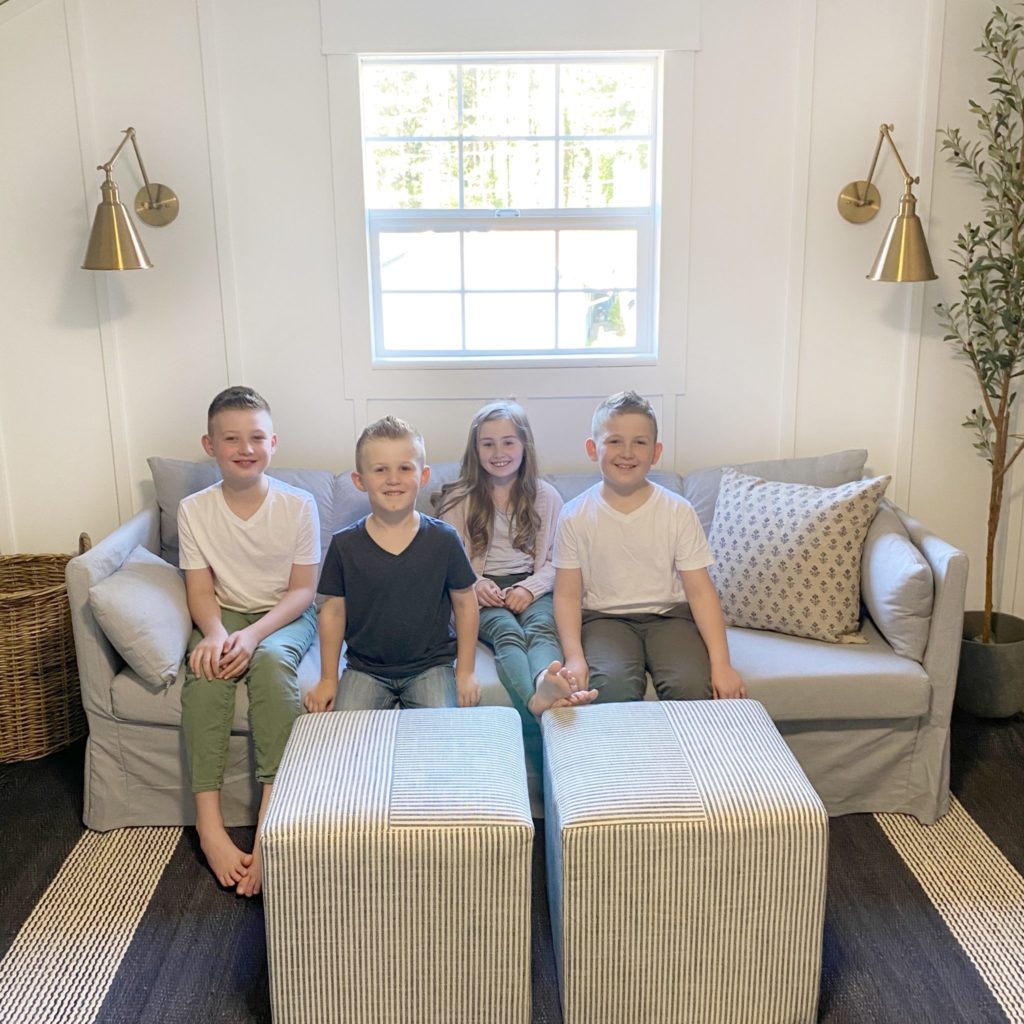 We bought the Ikea Sandbacken sofa because I loved how it looked, and the price. I didn't see it in person before I purchased but it looked like the photos.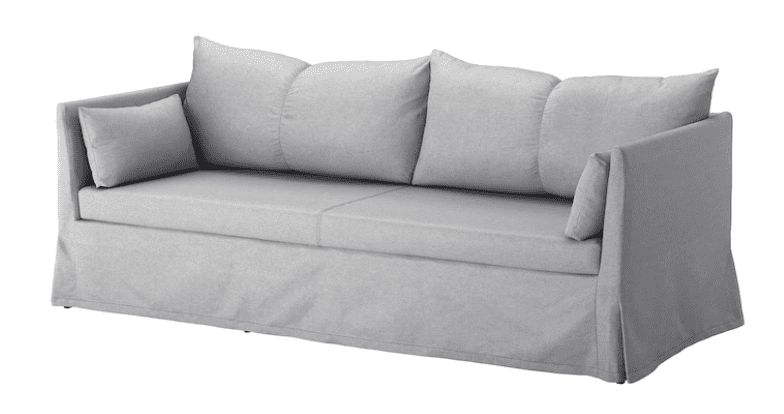 For the grand price of $329 + delivery since our stores were closed at the time this Ikea Sandbacken was a great deal!
Why buy an Ikea Sandbacken Sofa?
Price – it is super affordable at $329
Style – I love how it looks!
Size – it is actually a good size sofa
Width: 83 1/2 "Depth: 30 3/4 "Height: 27 1/8
Colors – It comes in two colors the grey and a beige
Options – It does come in a sectional and sofa sleeper option
BIGGEST PLUS – its a slipcover!!!!
Is the Sandbacken for everyone?
Honestly it can be, just depends on the use! For us in the boys shared room that gets a LOT of use – and well it's 3 boys its the perfect fit! I LOVE that it is a slipcover and easy to wash. It is comfortable – but not your plush sofa obviously! It is a great starter sofa and perfect for a kids room or apartment! My kids like to even sleep on it.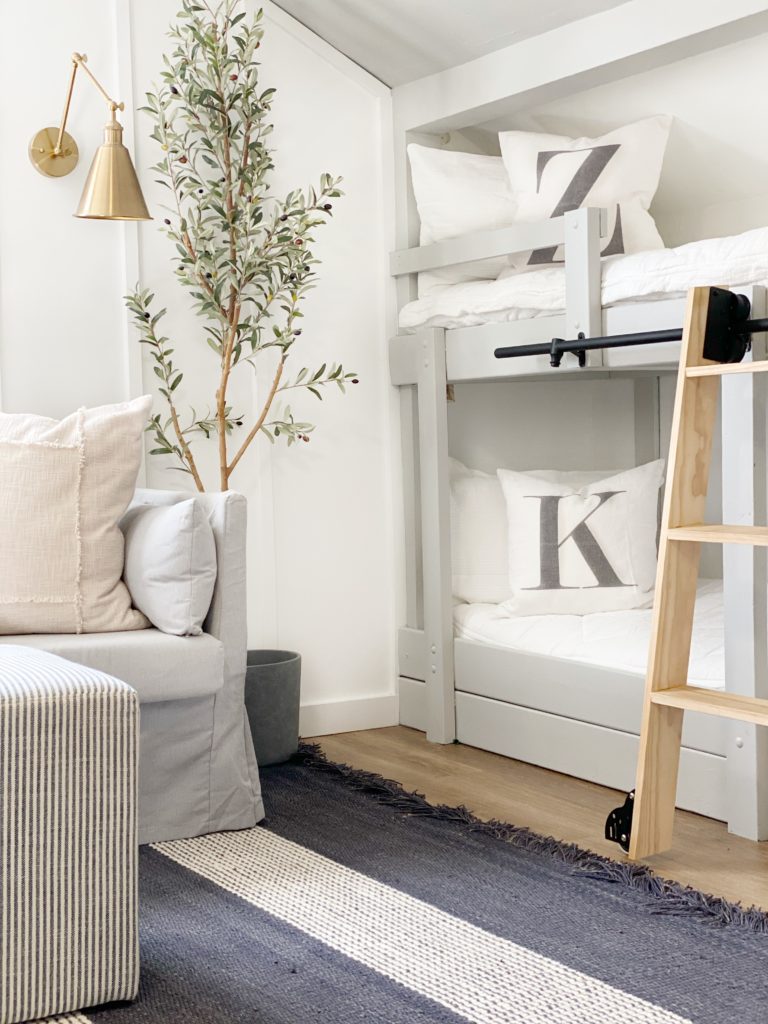 I will say we love the sofa so much! We have tried most ikea sofas and have liked them – this one had one different thing I didn't expect and it was a metal frame. I was worried it would make it uncomfortable but it didn't affect it. That was the only quirk but it makes it easy to get it into small spaces like this!
Here is an up close, and as I mentioned before that this Ikea Sandbacken sofa has a slipcover! That was the number one thing besides price for me and it holds up so well after SO many washes! If you have kids, pets, or a messy person this is for you!
Now that you know more about the Sandbacken – I think the only thing to decide on is comfort. It isn't going to be a big deep plush sofa… but for what you get it is a great sofa for the price!
I hope this helps you with your decision – happy shopping! To shop this space click on the images below. To shop the Sandbacken go HERE.