The Best Green Paint Colors to Transform your space!
I have to be honest, when I started planning this room I envisioned a different color green…I love so many different styles but I had to stay true to our home and this was it! I want to share with you my original choice along with my favorite new color! Are you ready to see the best green paint colors to transform your space, read along to see both my choices and all the sources of this space.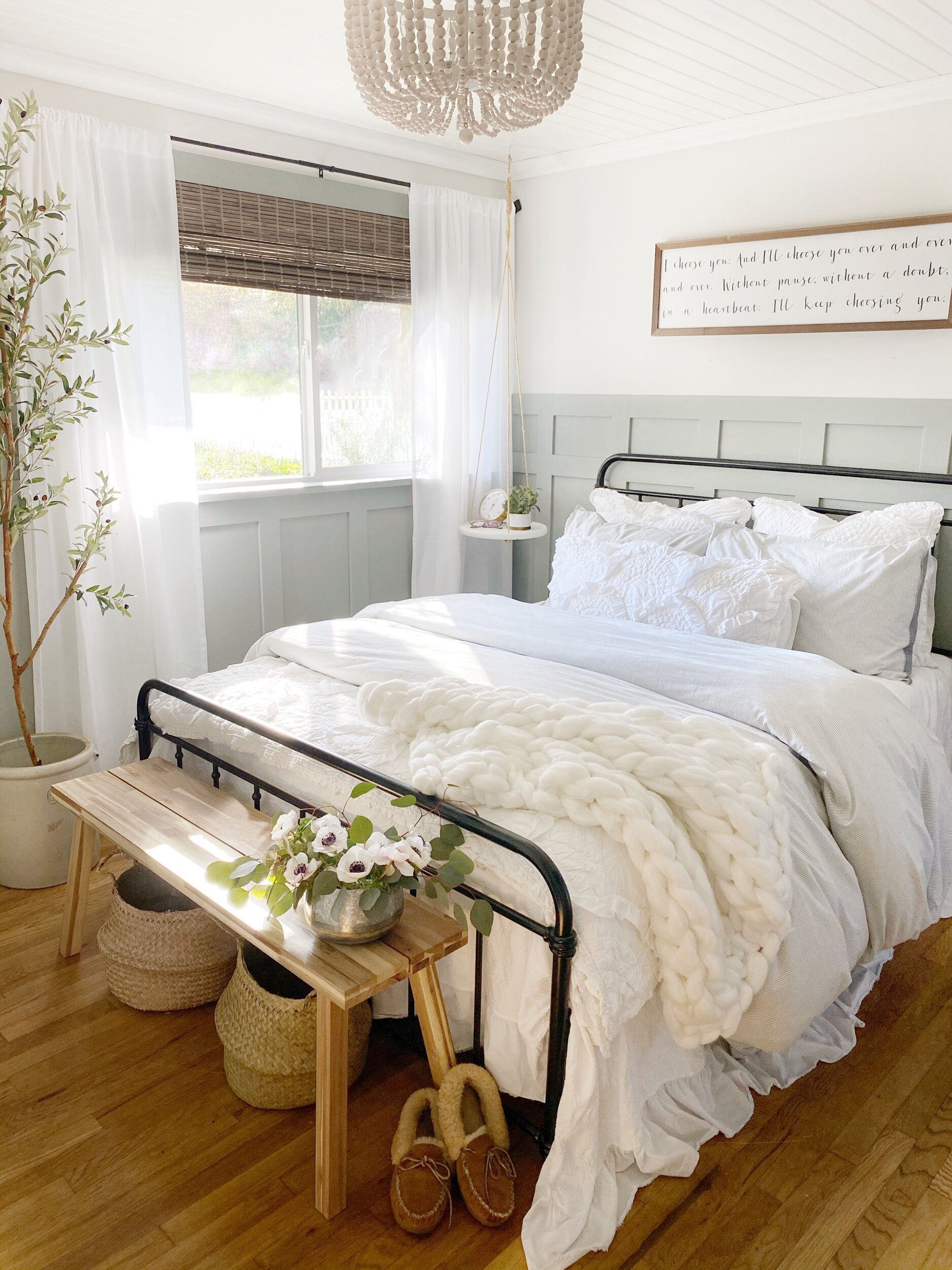 The sun is in full force, we went with 80 days of no sun here in Seattle so we are enjoying this gorgeous view in our new bedroom! I can't pin point a favorite because its gone through quite the transformation, look at the next photo to see!
This photo really its a middle because its been through quite the changes over the last 10 years but we finally have it just right! Now with a few changes, it is transformed!
Lets start with how we transformed this space with The Home Depot! We first added another layer to our board and batten and that really made a huge impact! Then we added the Old Celadon paint by BEHR and it was just what we needed for this room that is normally dark and dreary with all the rain and clouds.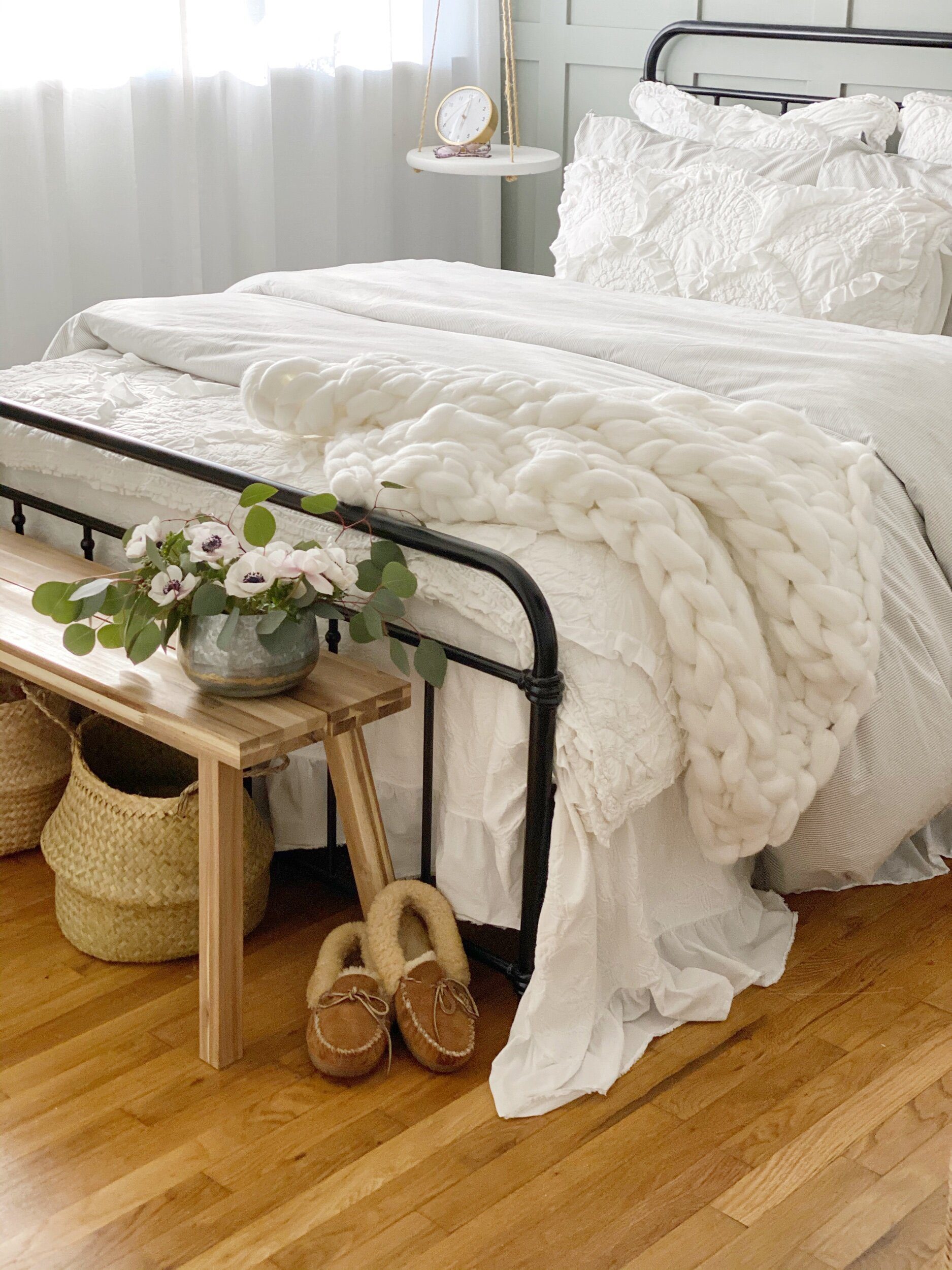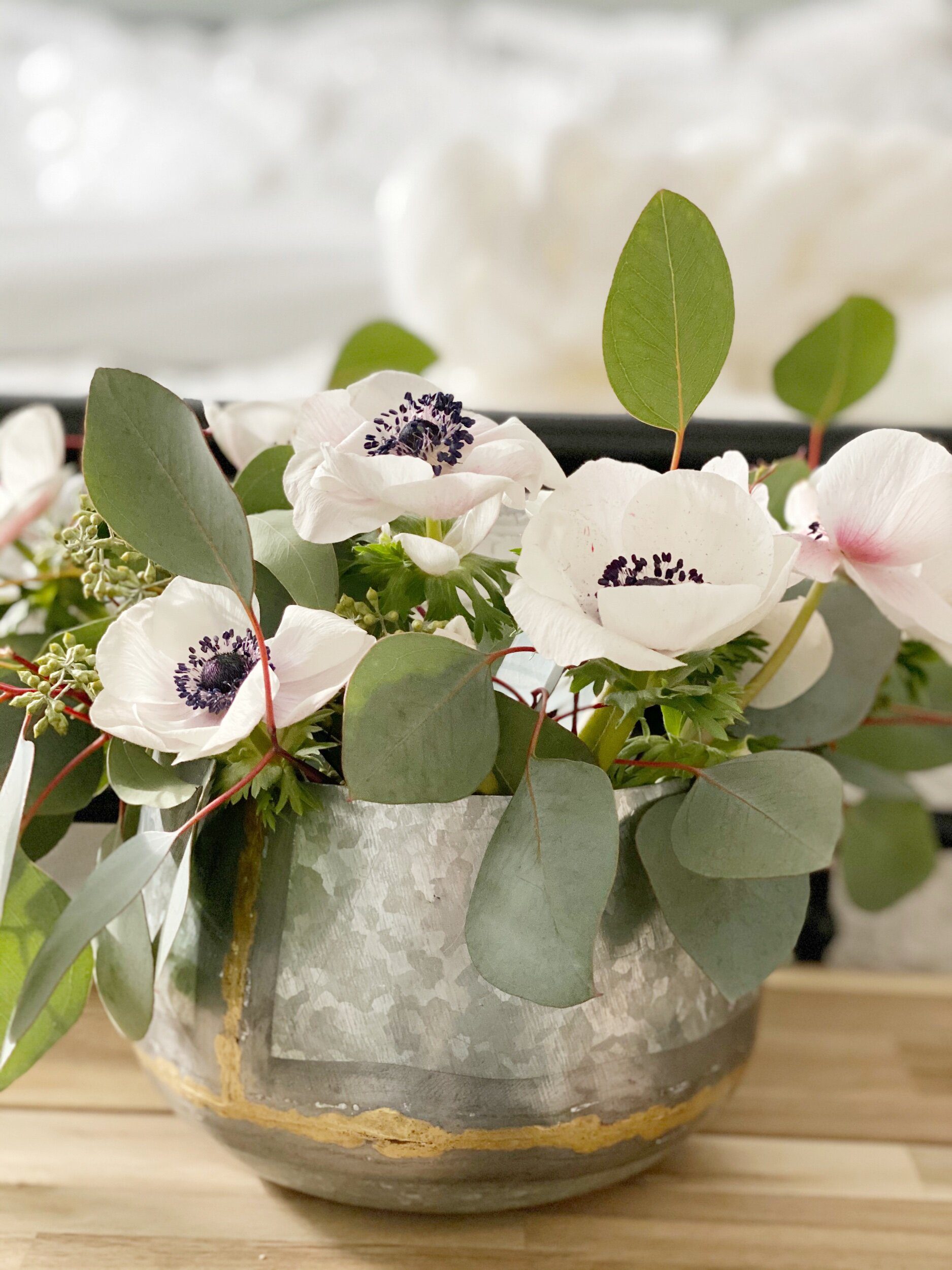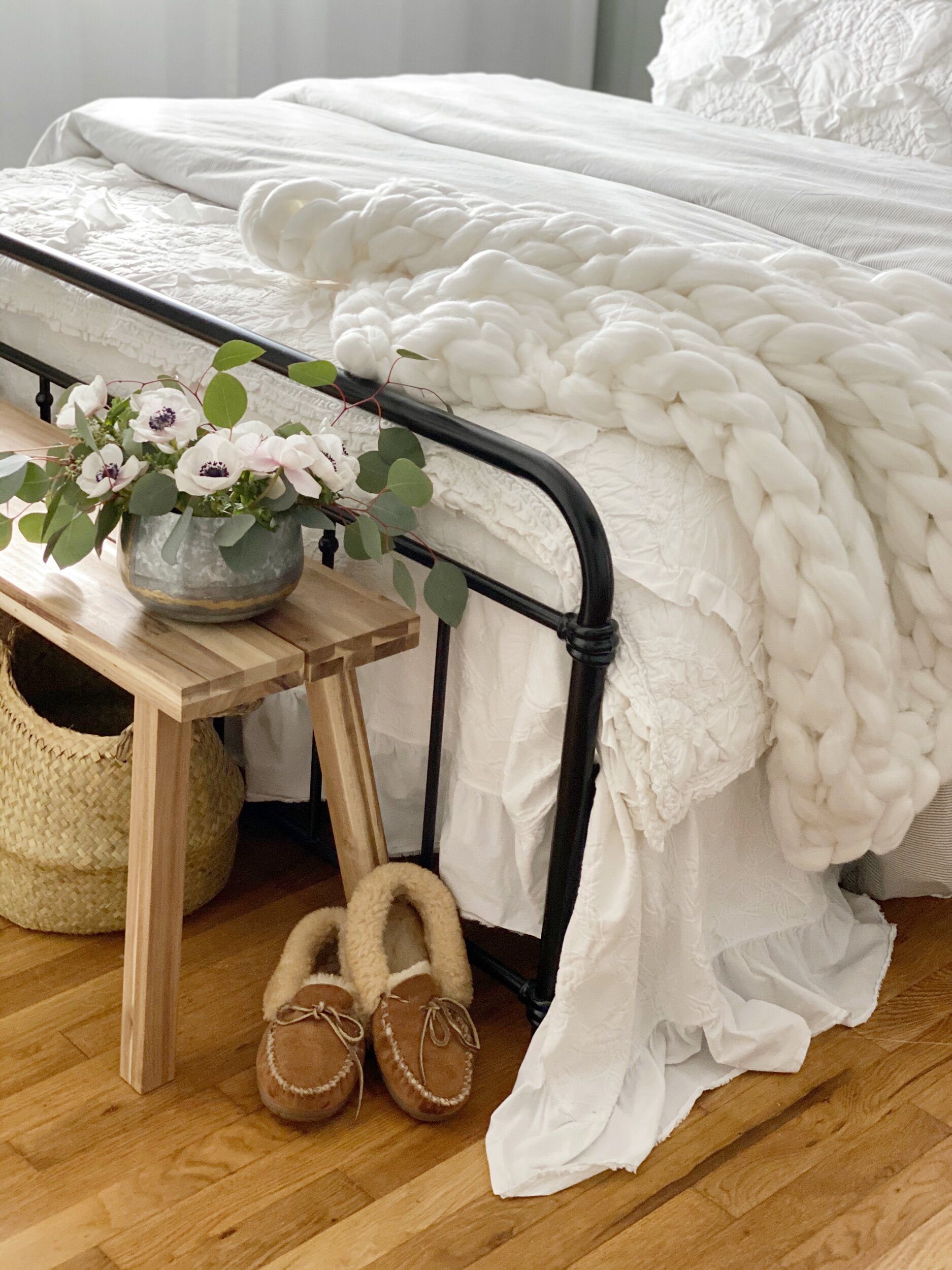 I love white bedding, and having white walls alongside it wasn't going to work…. so I wanted to make the walls pop but not be to dark… this green was perfect and so was my other favorite Black Evergreen by BEHR let me show you what it looked like… boy was it gorgeous just not us…
I loved this color so much, who knows maybe one day you will see it pop up in our home… but for now…..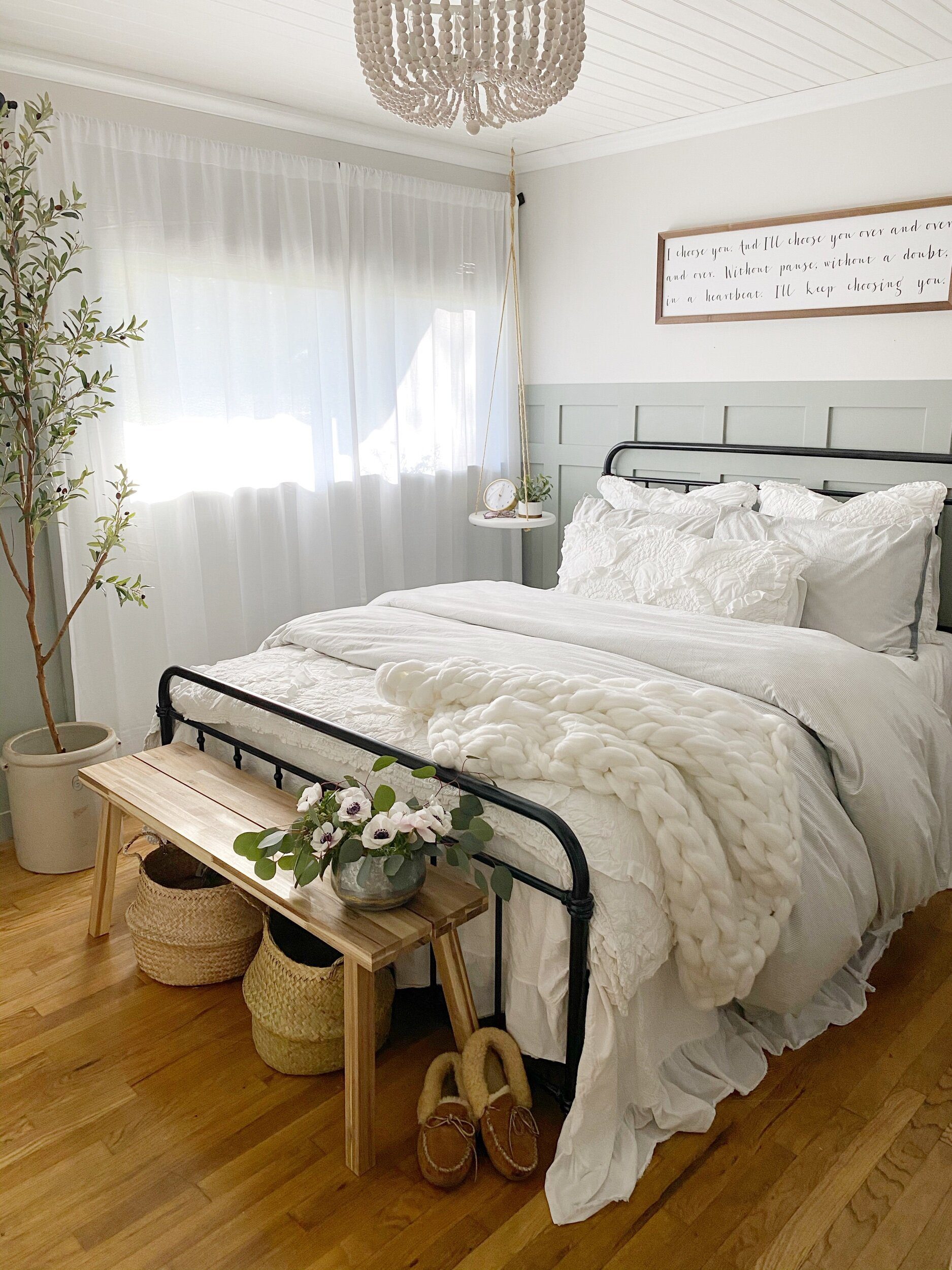 We made the right choice using this Old Celadon Paint by Behr, now for some of the other upgrades we did besides adding the additional board and batten was redoing the ceilings with our favorite Vinyl Panel Bead board from Home Depot I have a whole blogpost coming with all the details! Next we added some simple crown molding, some new blinds and curtains then added some decor and we have ourselves a new room!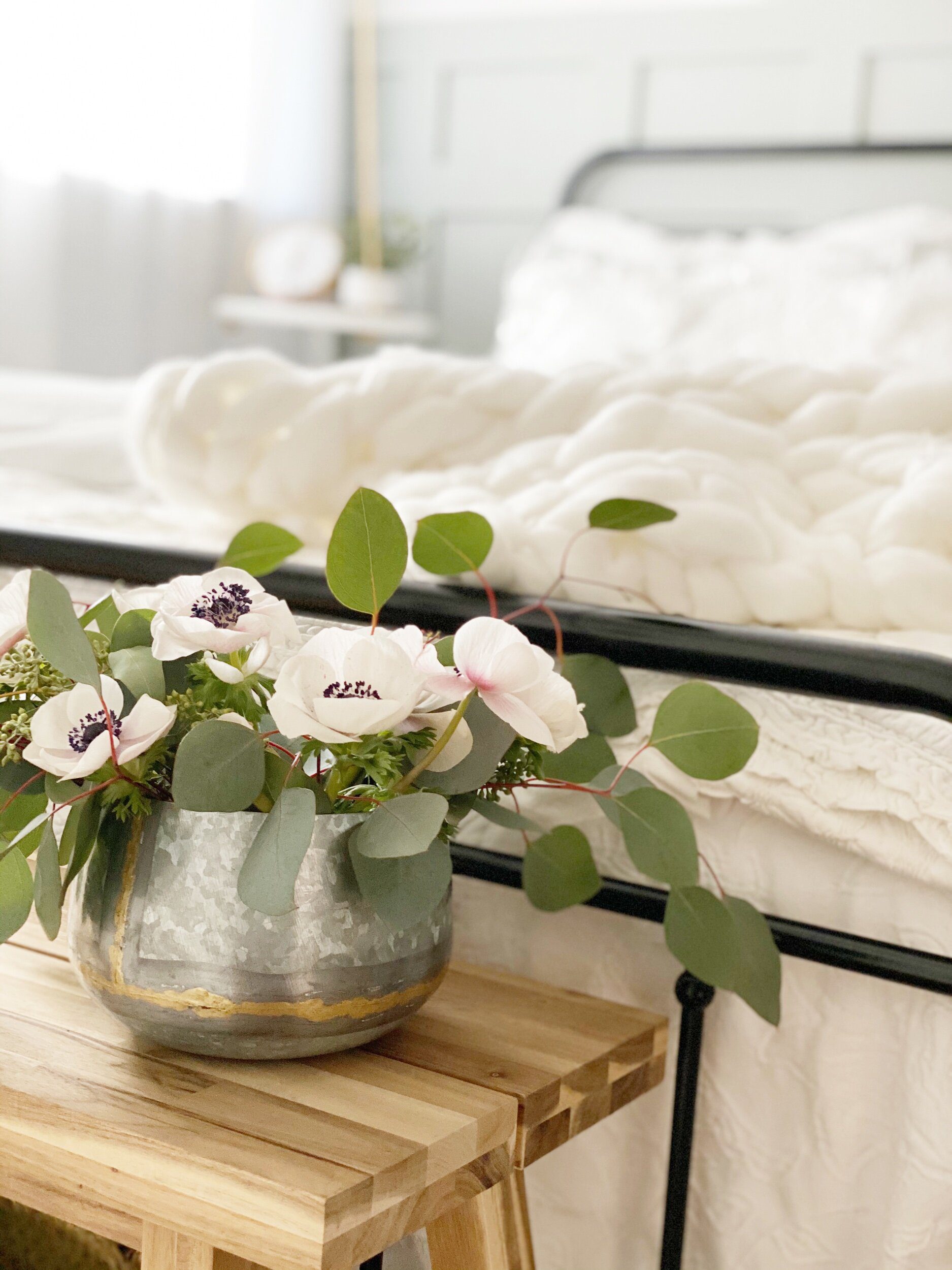 These flowers from Petal Driven are so beautiful I wish I could have them year round!
I love this chunky knit blanket, its really just for looks but was a great price HERE! My rivulets bedding I have had for so many years and it holds up so amazing… it does say dry clean only but we wash it all the time! Now mix it with an Ikea duvet and we are set!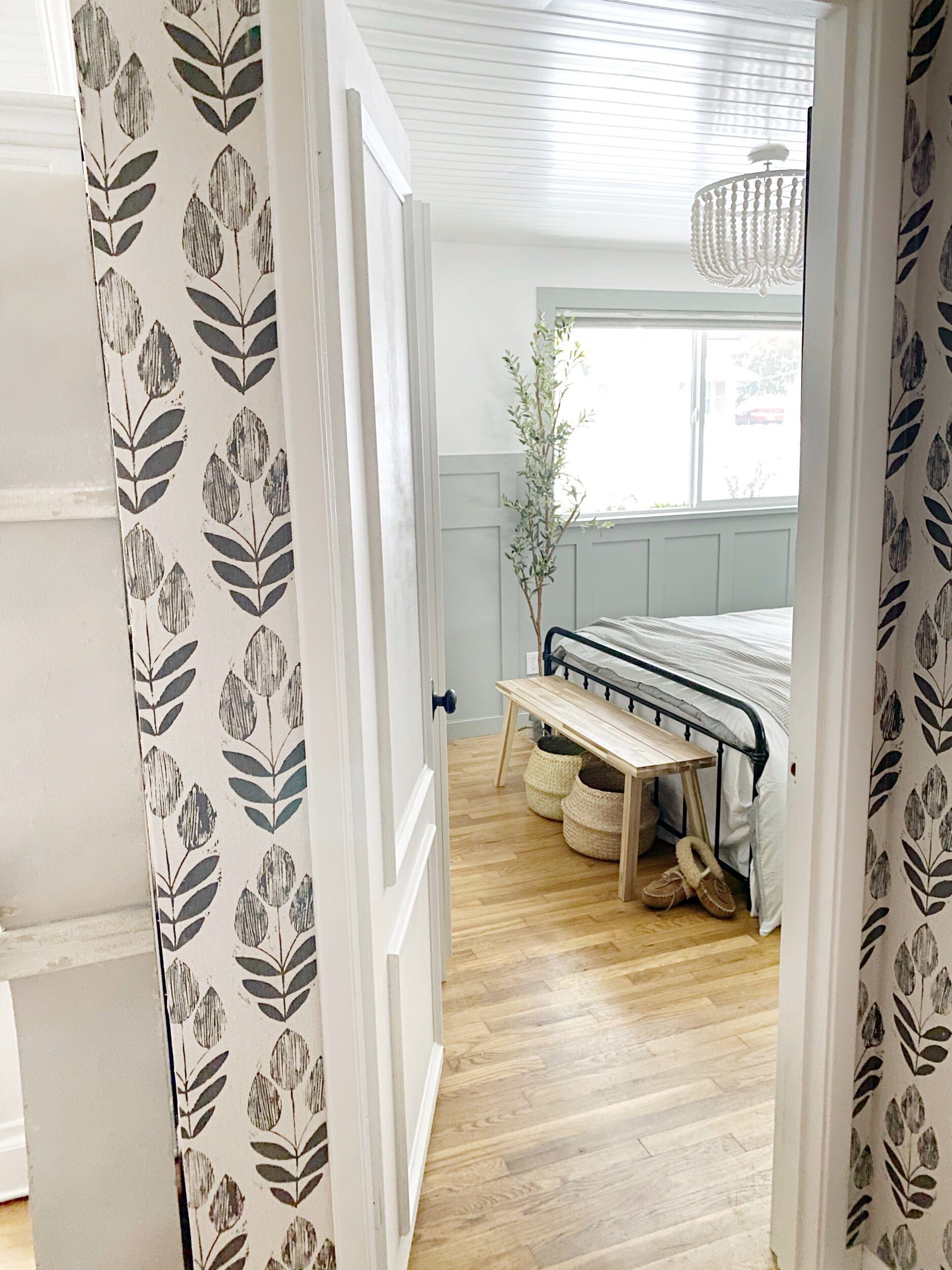 I hope you liked seeing our room reveal, I have all the details of how we did the DIYS coming up on here and on Instagram soon, so stay tuned! Here are all the sources for you, just click on the links below!
Sources:
Green Paint – Old Celadon by BEHR
White Paint – Painters White by BEHR
Flowers – Petal Driven
Olive Tree
Curtains
Blinds
Slippers
Glasses
Bench
Baskets
Beaded Chandelier
Metal Bed
Chunky Blanket
White Bedding and Euro Shams
White underneath coverlet
Stripe Bedding
Clock
Wallpaper
Bedside Fan
Bedside Light
Nightstand
Bedside Hanging Table
Pin this image for later, and come pin along with me HERE.