Small Space Living : Girls Bedroom Ideas, how we transformed this room
Its all in the details, today I am going to share all the little details of Zoe's room. Its amazing what you can do with a space and in just a weekend! If you are looking for girls bedroom ideas you are in the right spot, need small space living ideas we have lots, keep reading on how we transformed this room.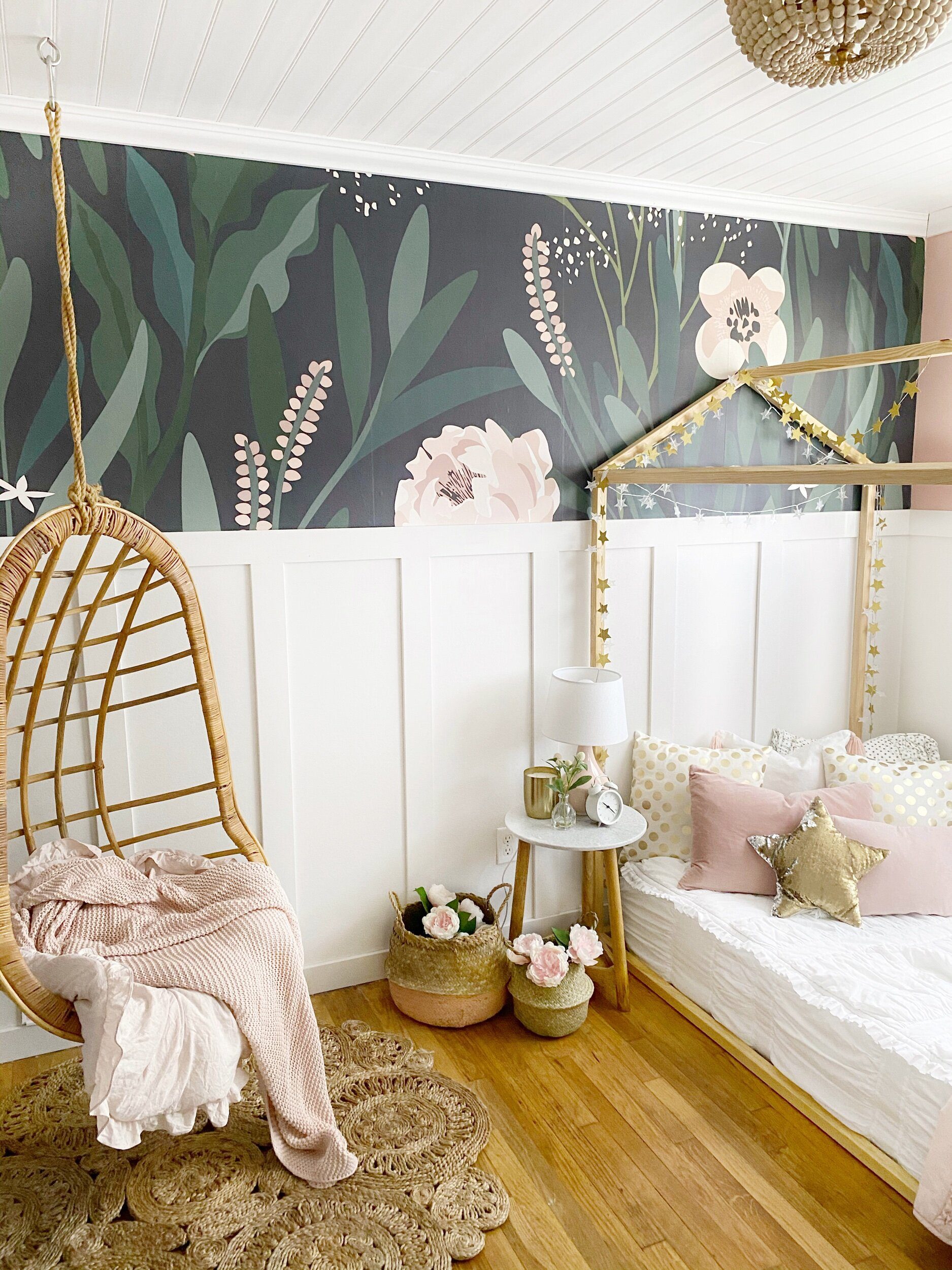 When we first had kids this room that is the smallest in the house, just a little over 8×10 it was a nursery and grew with our first two. We decided to give Zoe a bigger room and we squeezed ours into this space… now years later we switched back to her room … here is a before and after, and we transformed this in one weekend!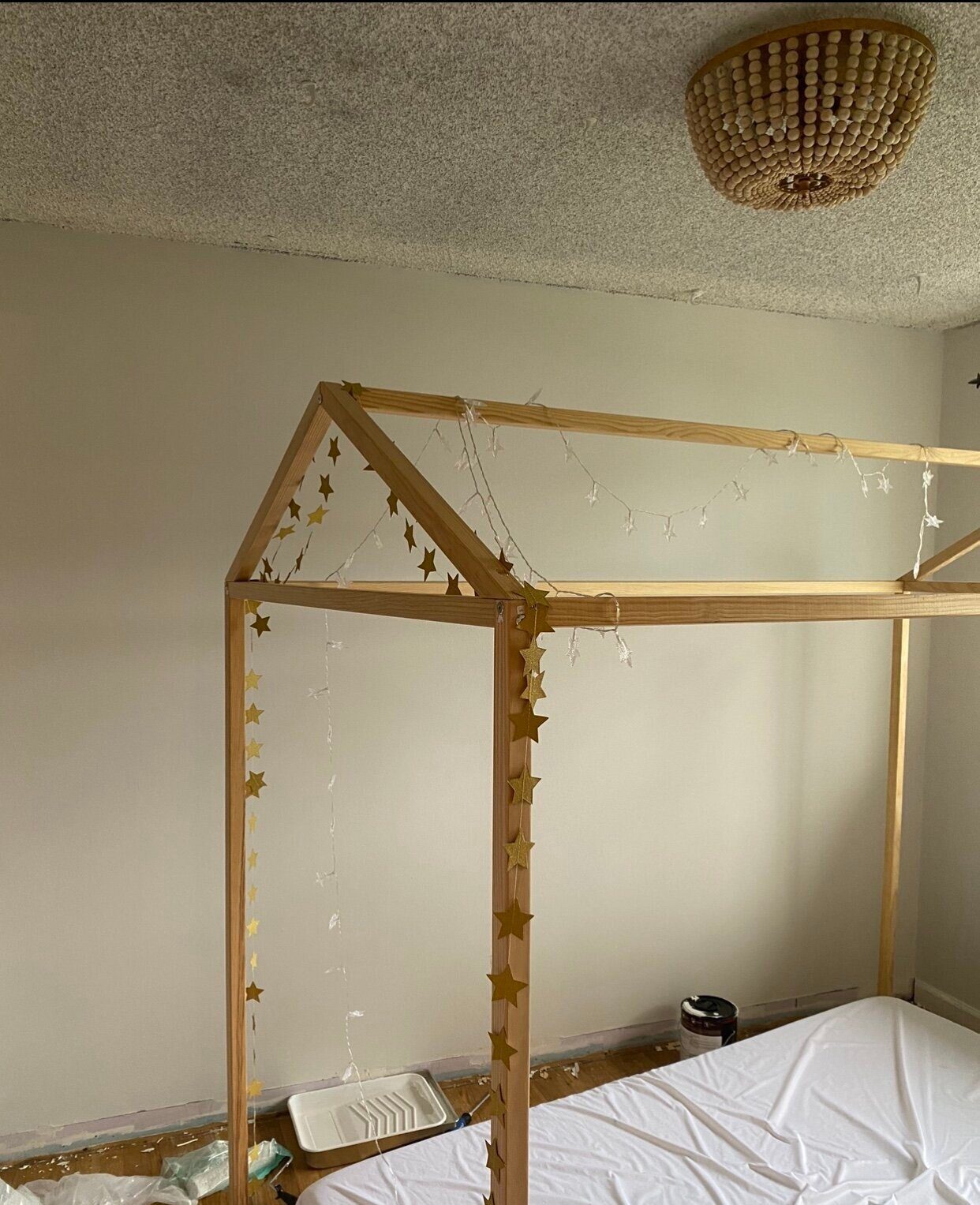 First thing first, we added board and batten, then covered the ceilings. Next up was some paint and this gorgeous wallpaper from Rocky Mountain Wall Decals. To finish up the space we added crown molding and its amazing how that can transform a room.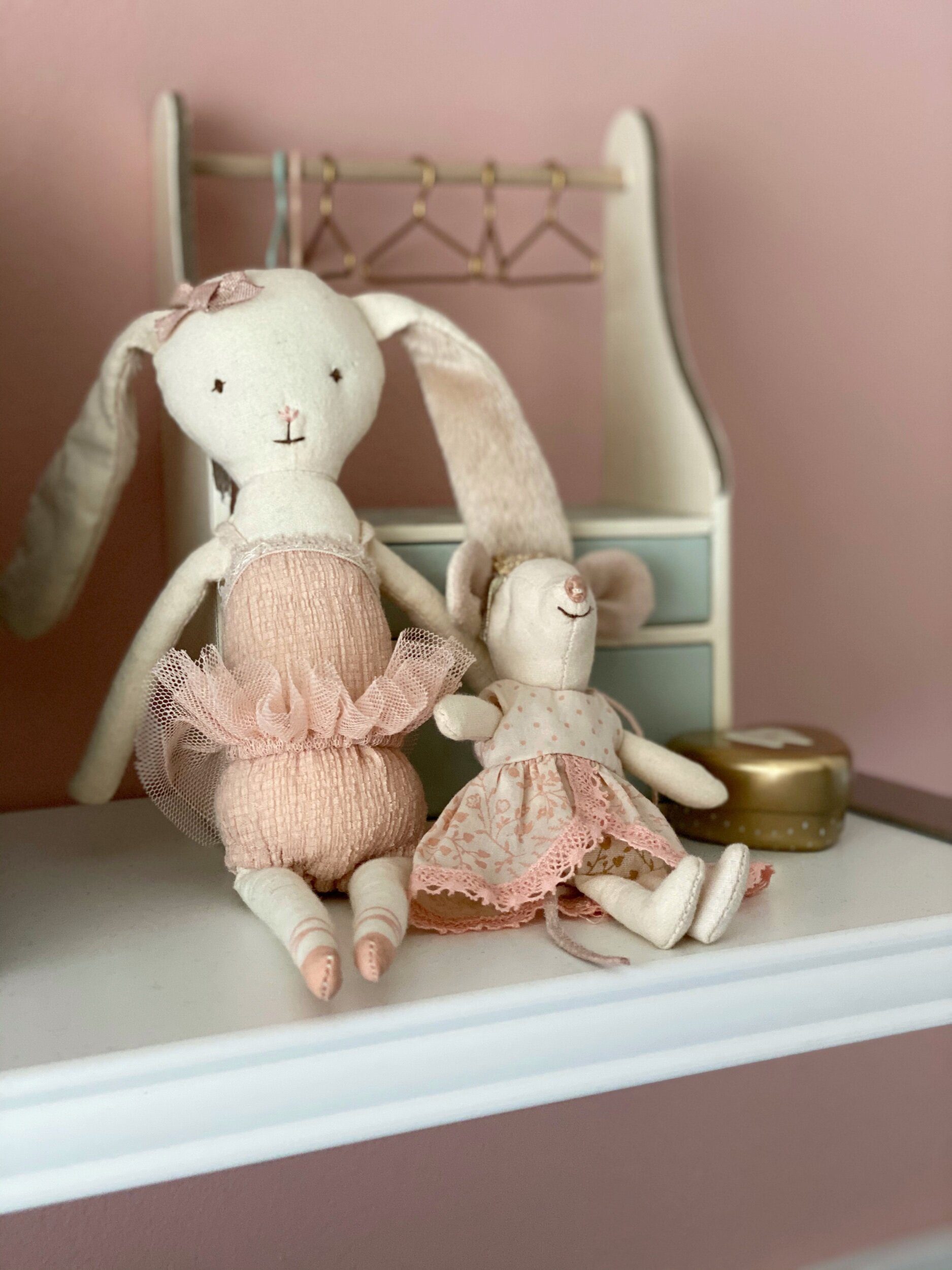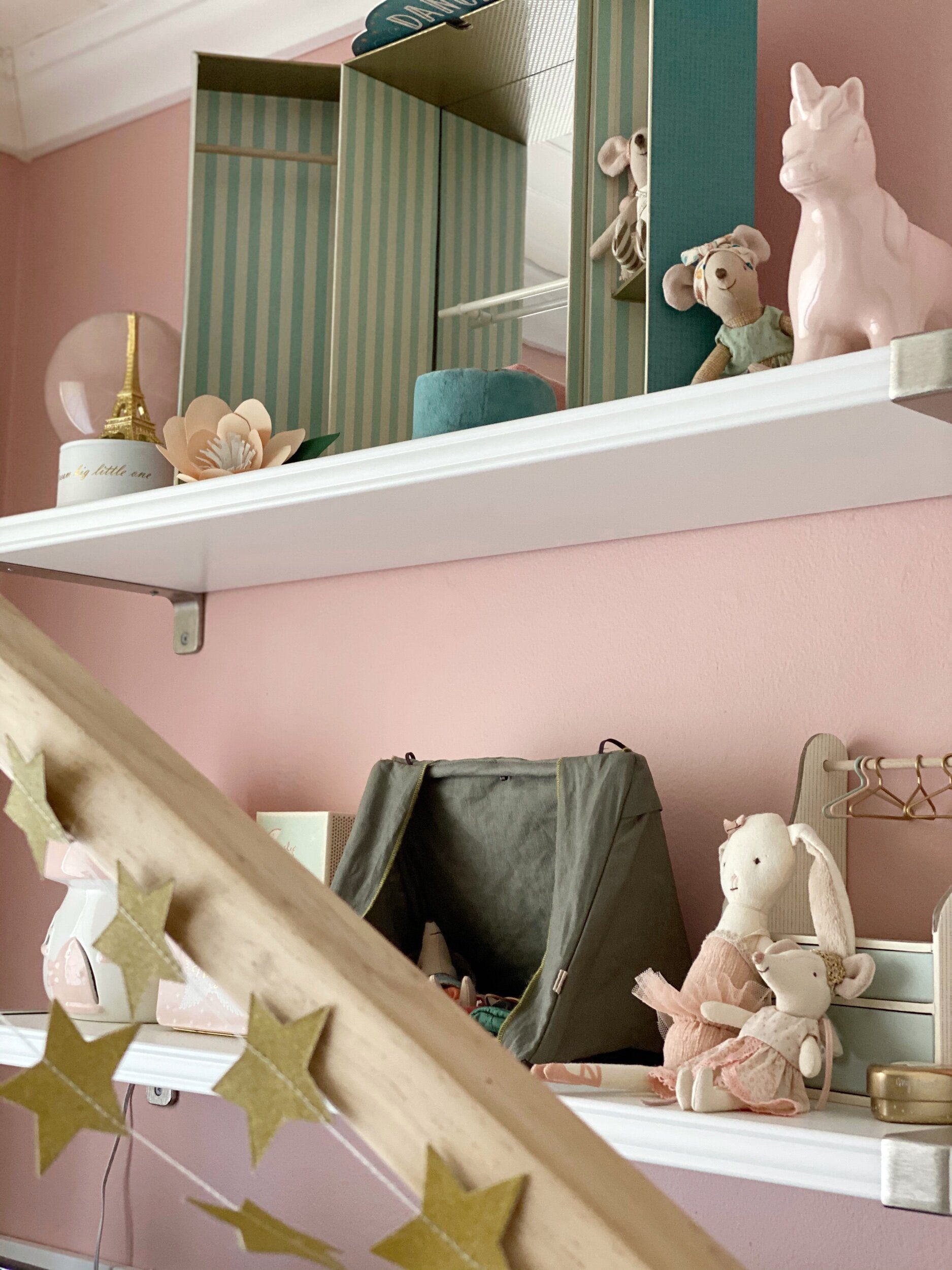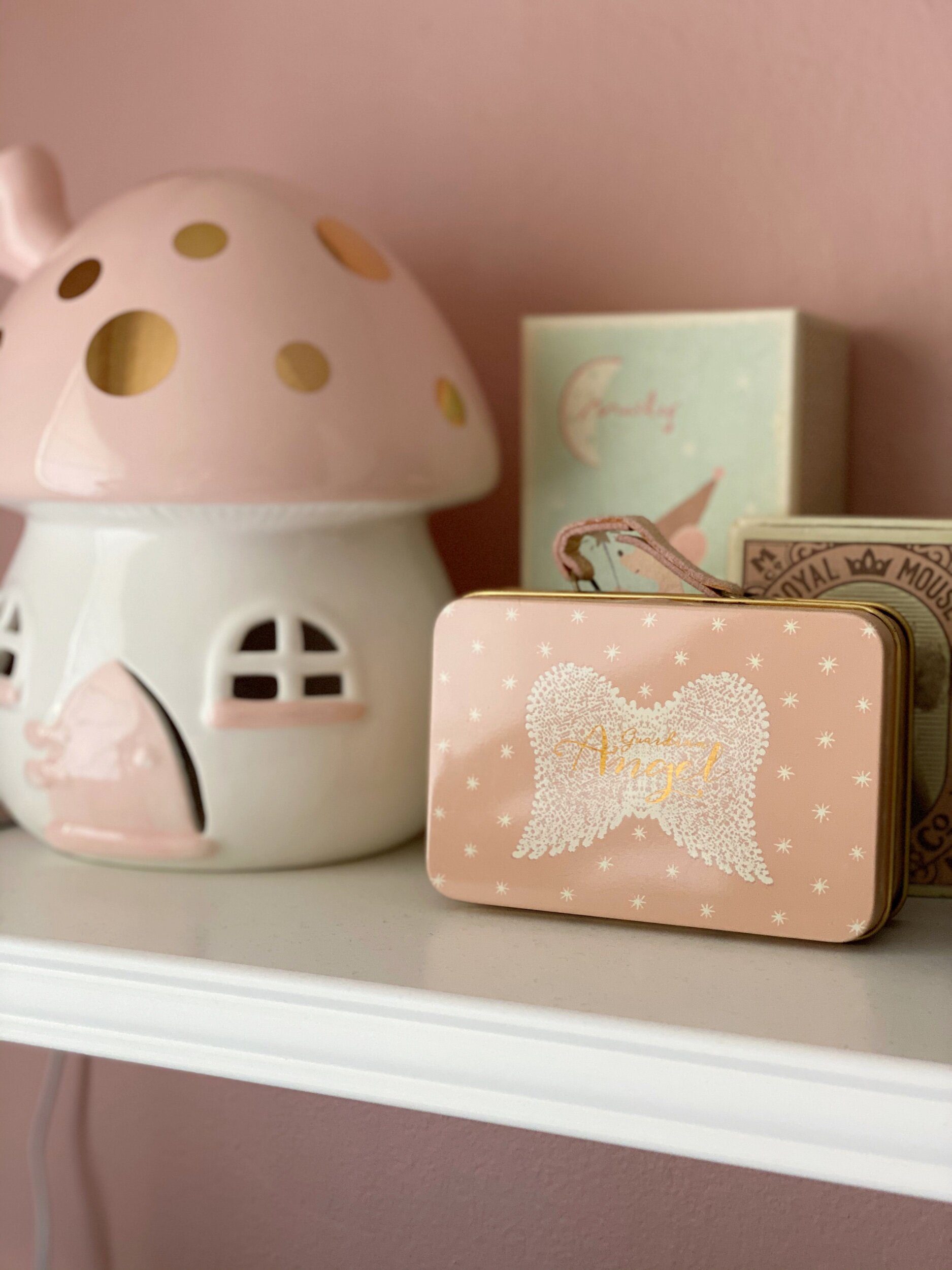 I added some shelves for all Zoe's little trinkets. The nice thing is they all go well with her magical fairy theme. The little fairy house from Little Belle night lights is so fitting, and her special mice.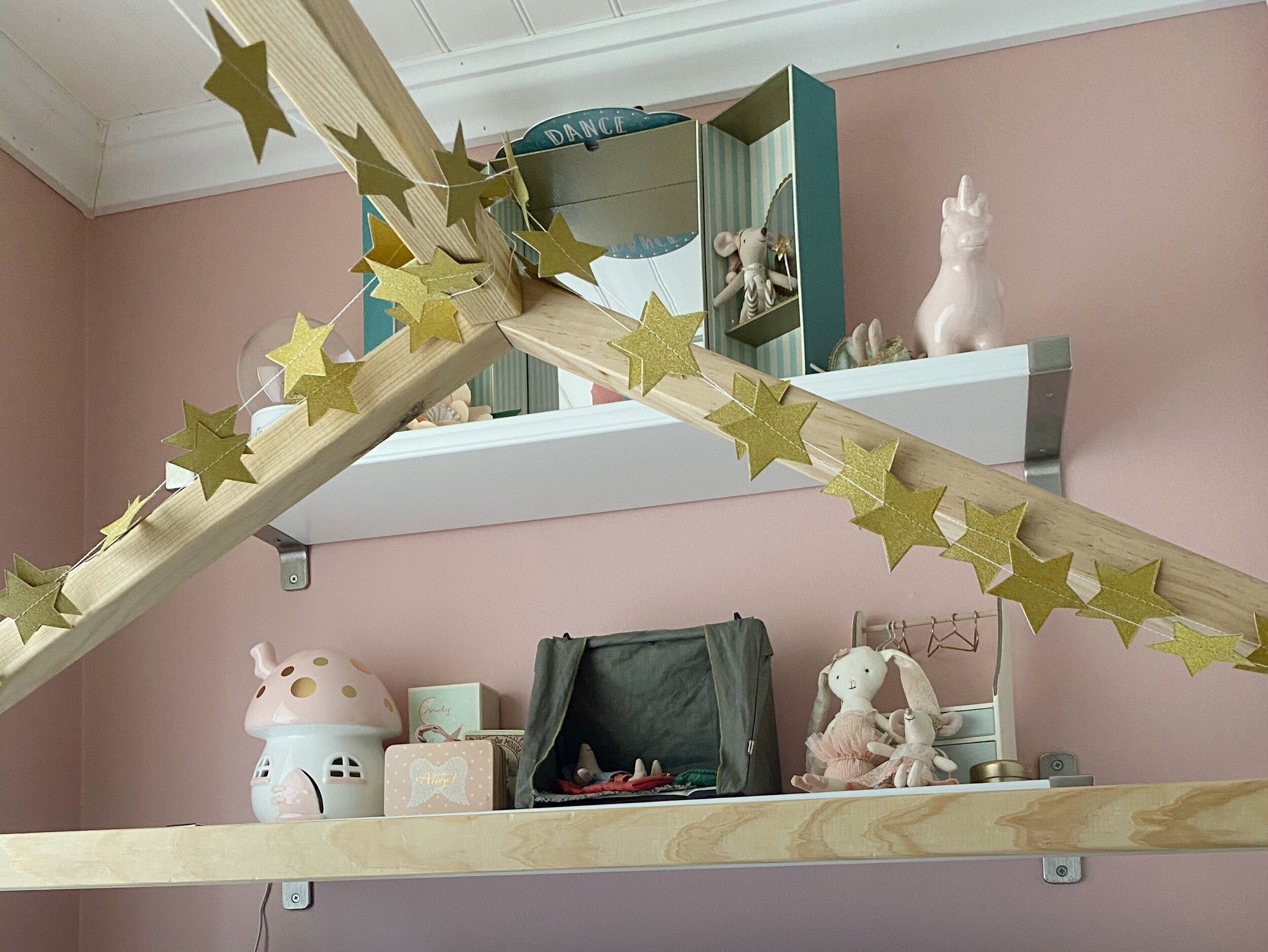 I love this dusty pink color from Behr, it was a perfect match. I wanted to make sure it went with the wallpaper and went with gold.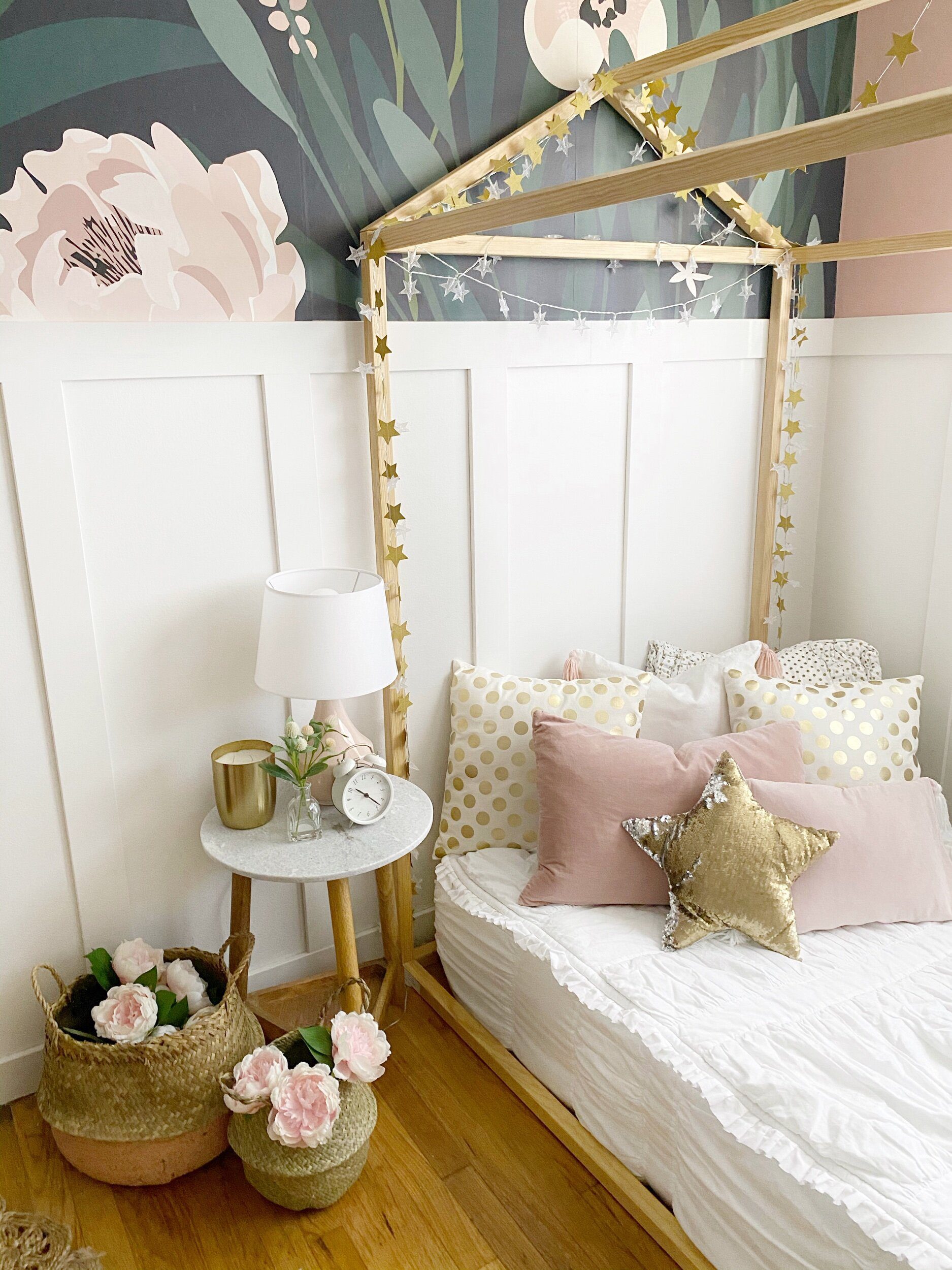 You can find Zoe's bed here, we were going to DIY it but with time and working on lots of projects it was easier to just buy. I do have to say it is a twin size, but it is over sized and has a gap at the end – easy fix or leave as is! We love having the beddys for her bed – we have had for so many years and its worth the investment!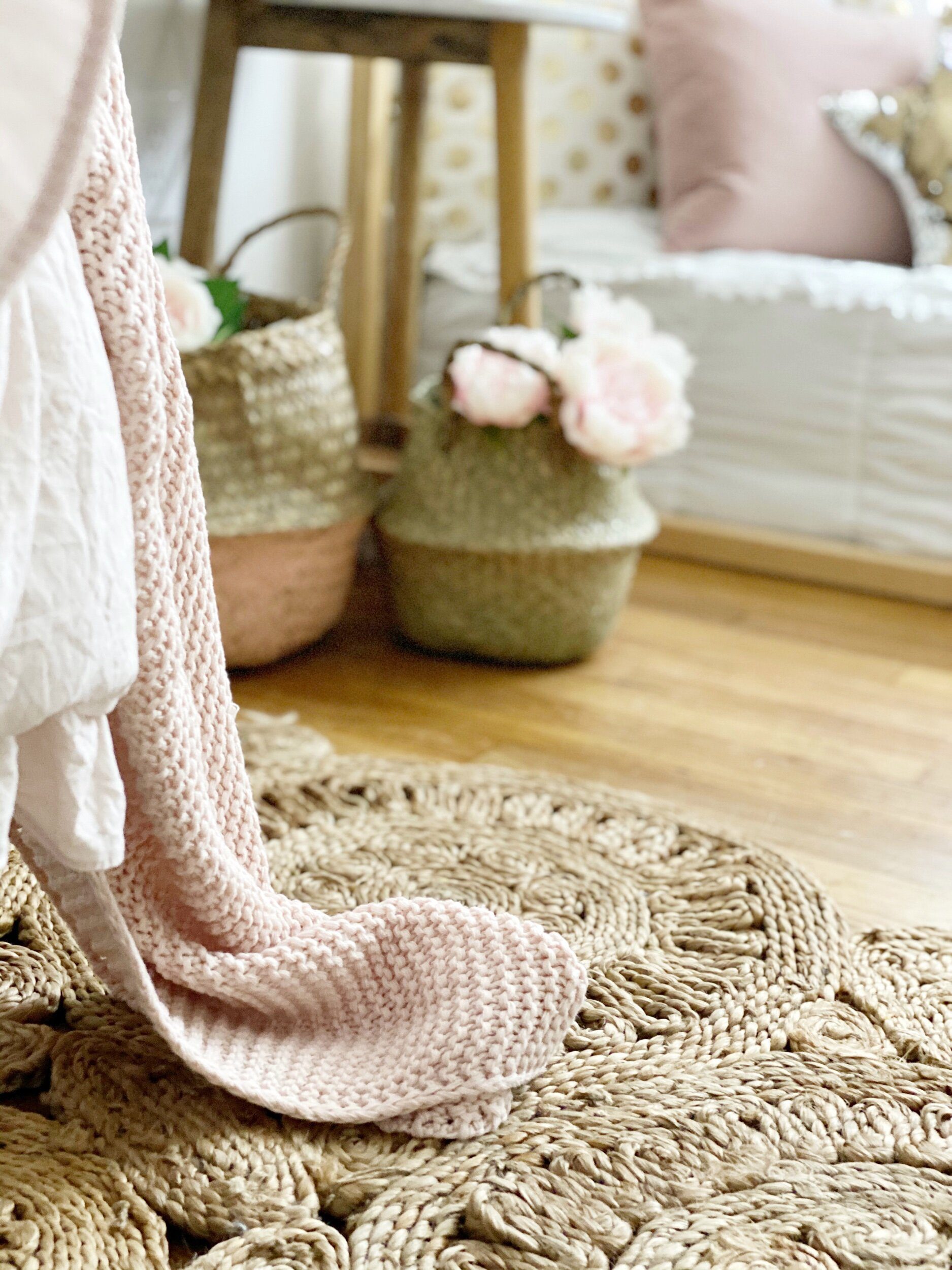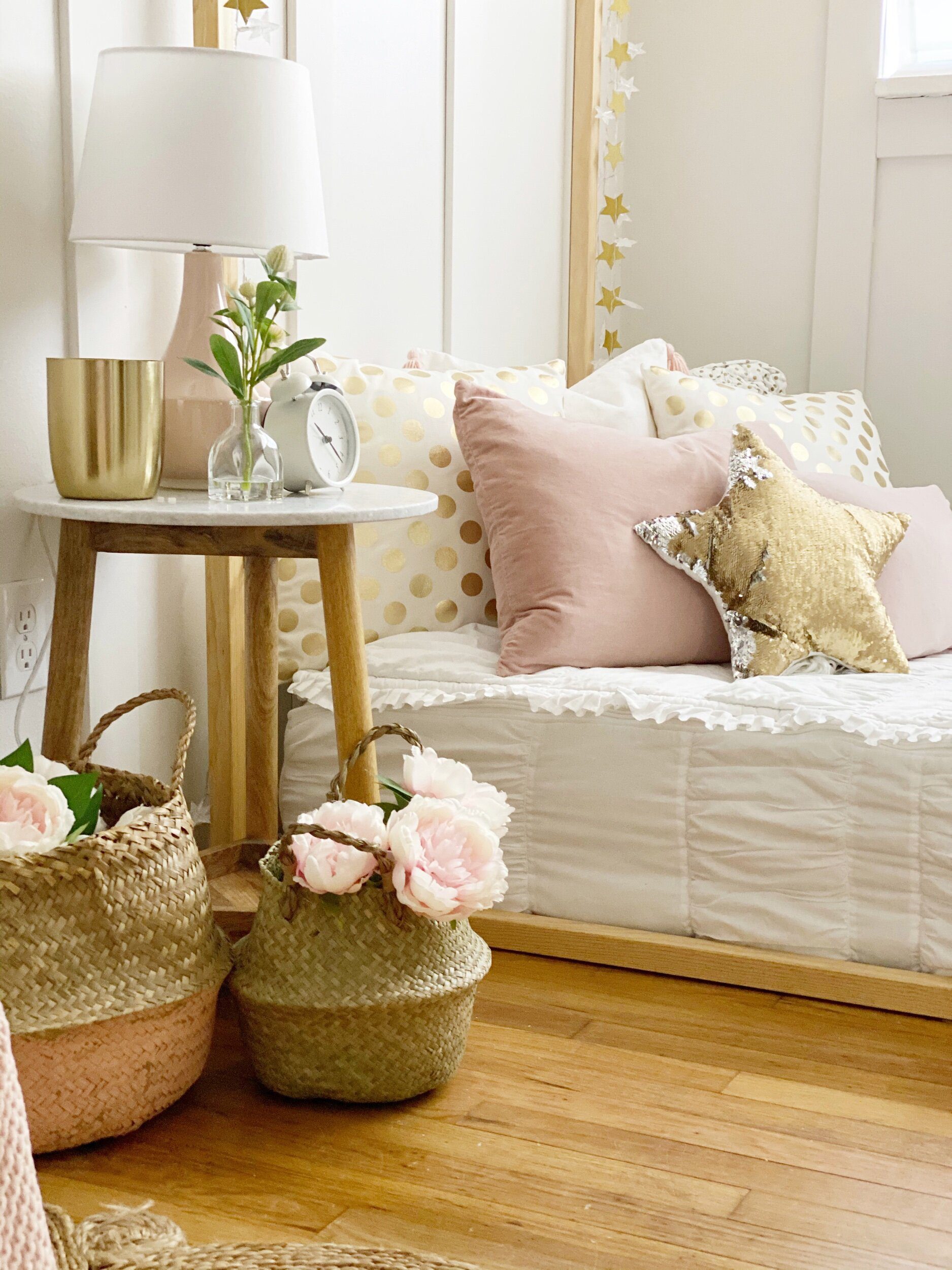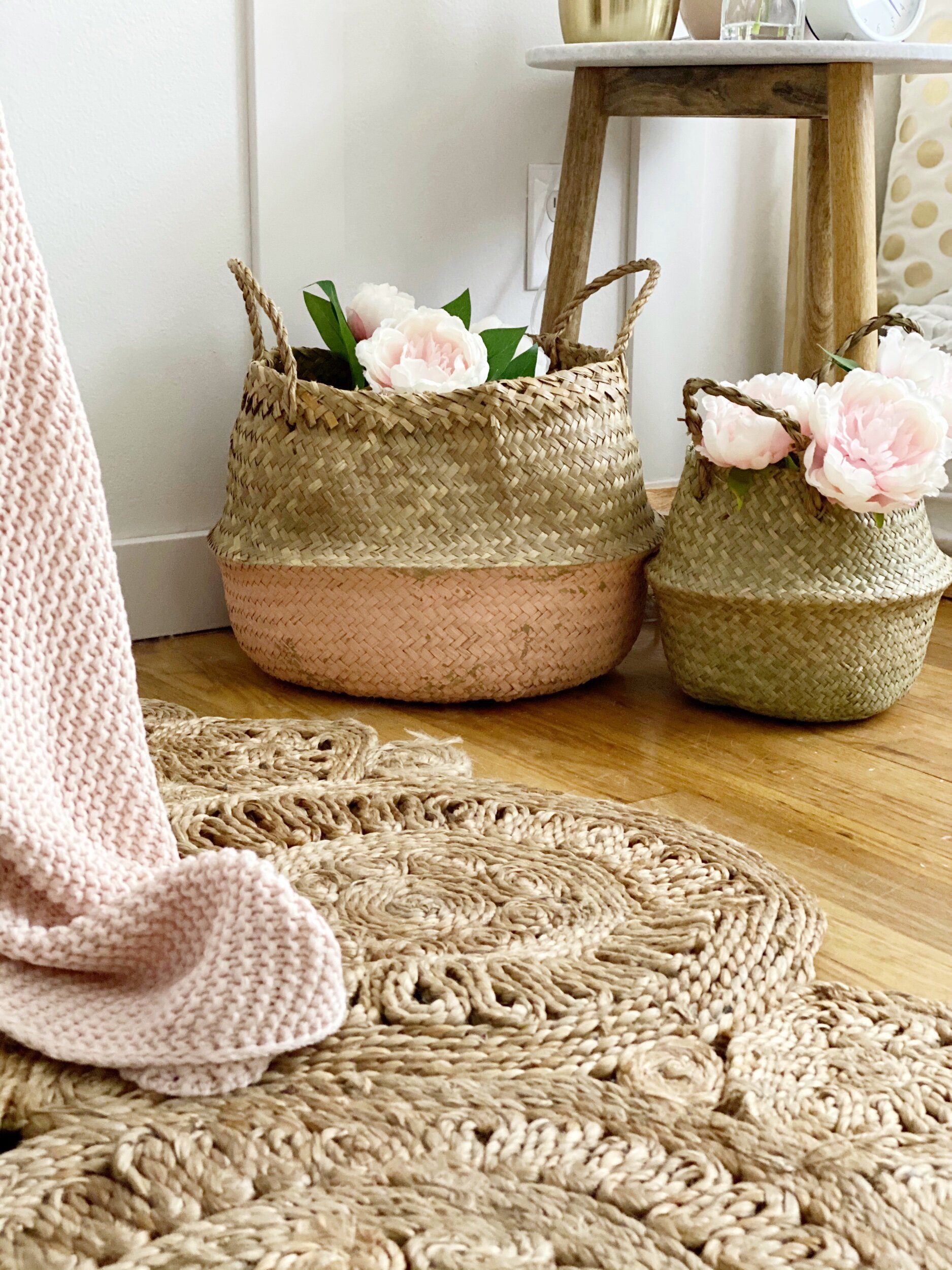 When I said its all in the details, these simple touches with the rug, the baskets and flowers are what finish off her space. We use the baskets to hold all her treasures and top with some faux flowers! Having a small space while we love to have it look pretty, we want to make sure every inch has a purpose!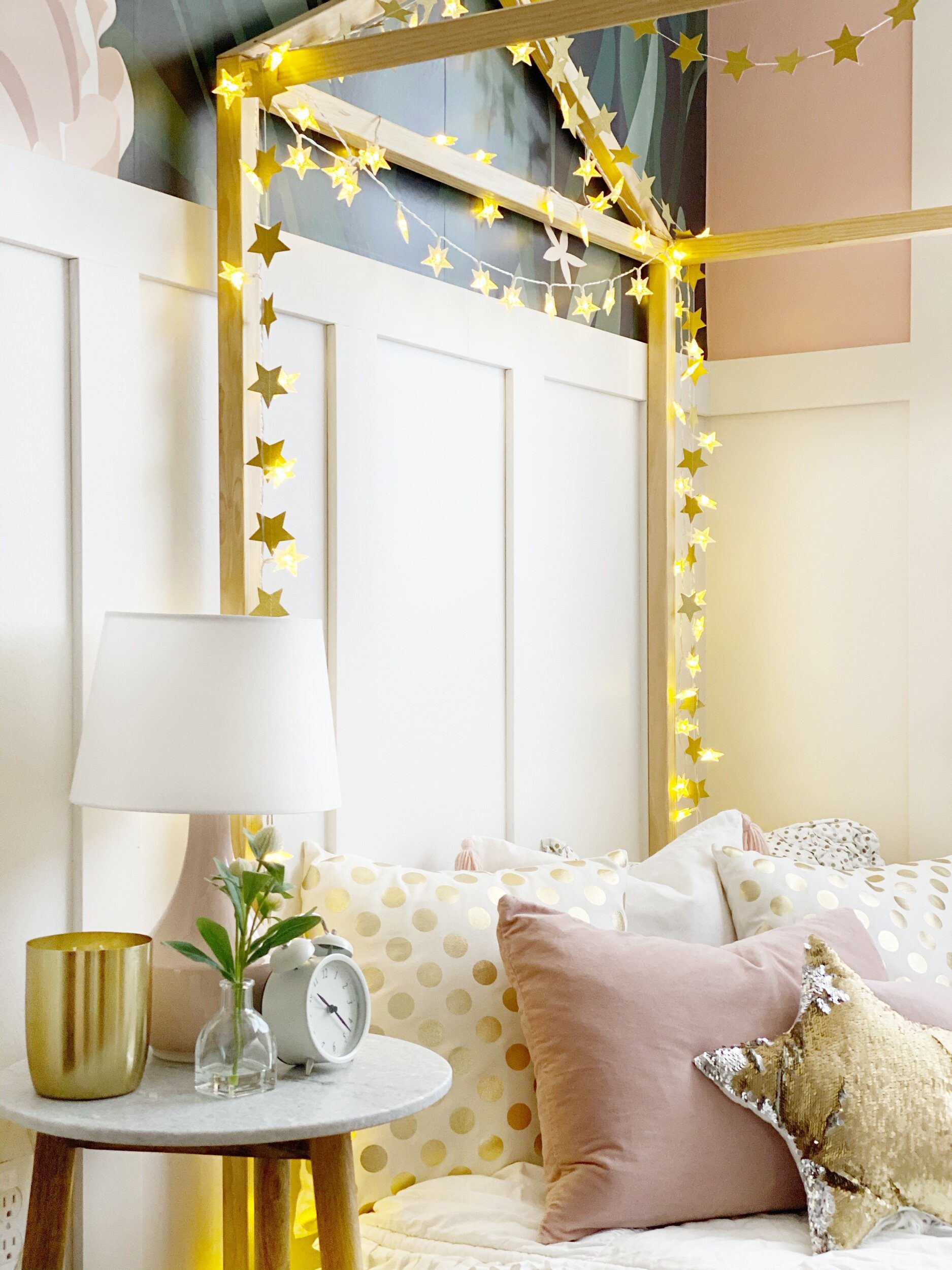 Every little girl loves some twinkle lights, we bought these years ago and they are still going strong! We bought a few more strands and we just love + some gold stars = magical fairy room complete!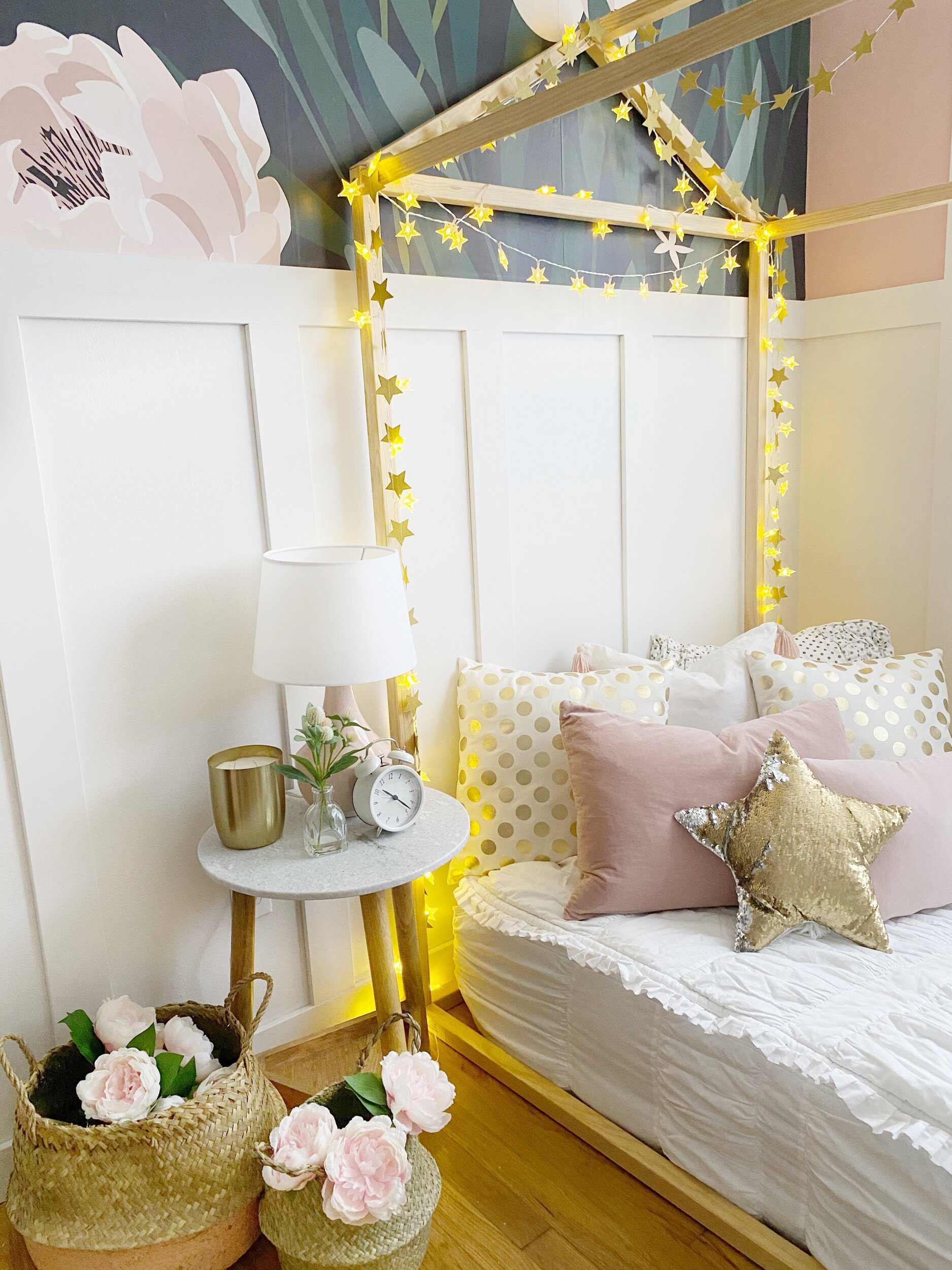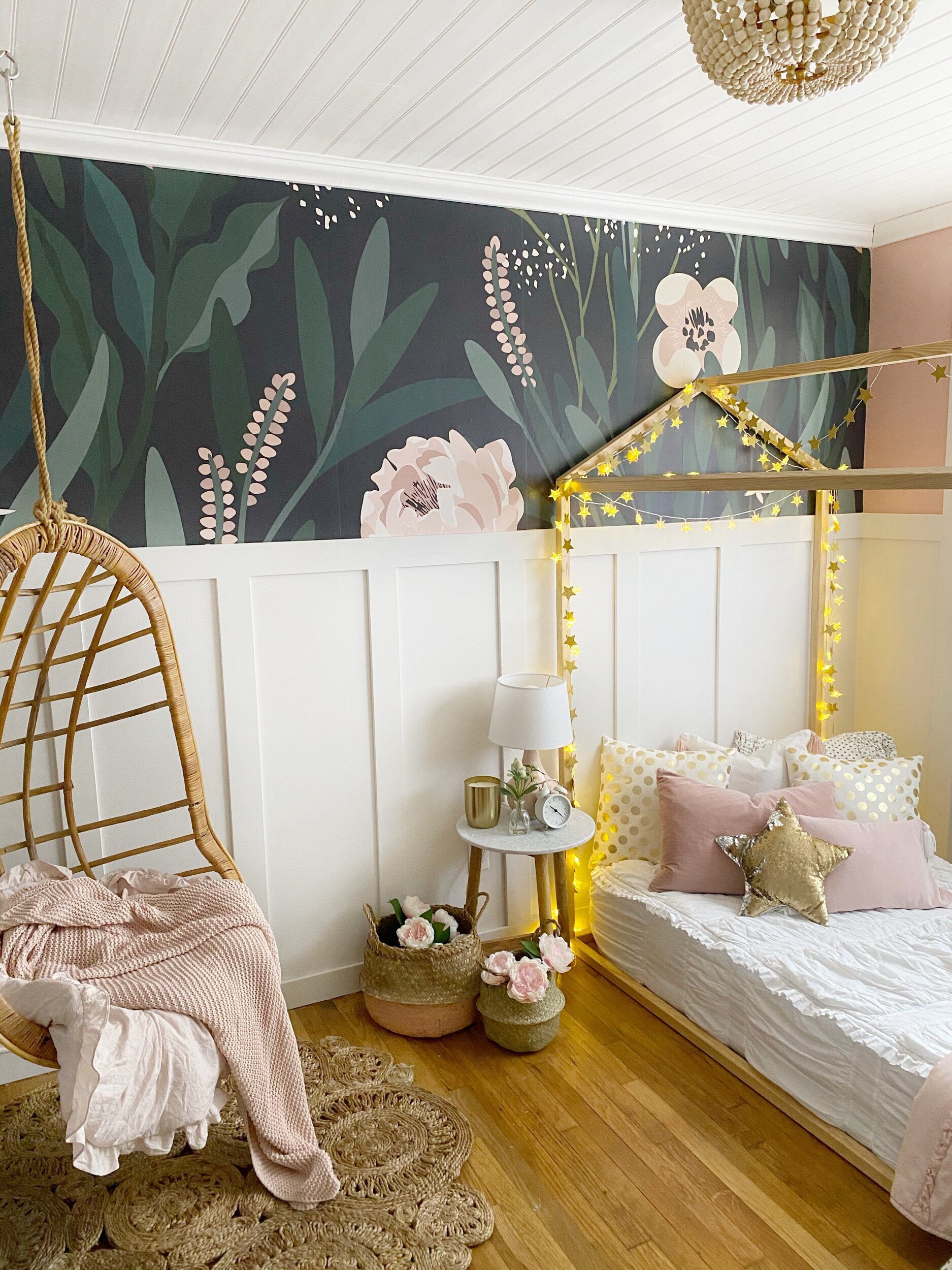 I can't get enough of this space! We added this swing, and I have to say we scored on fb marketplace and got it for $100! While I can't get that price for you I have the exact egg chair linked for you.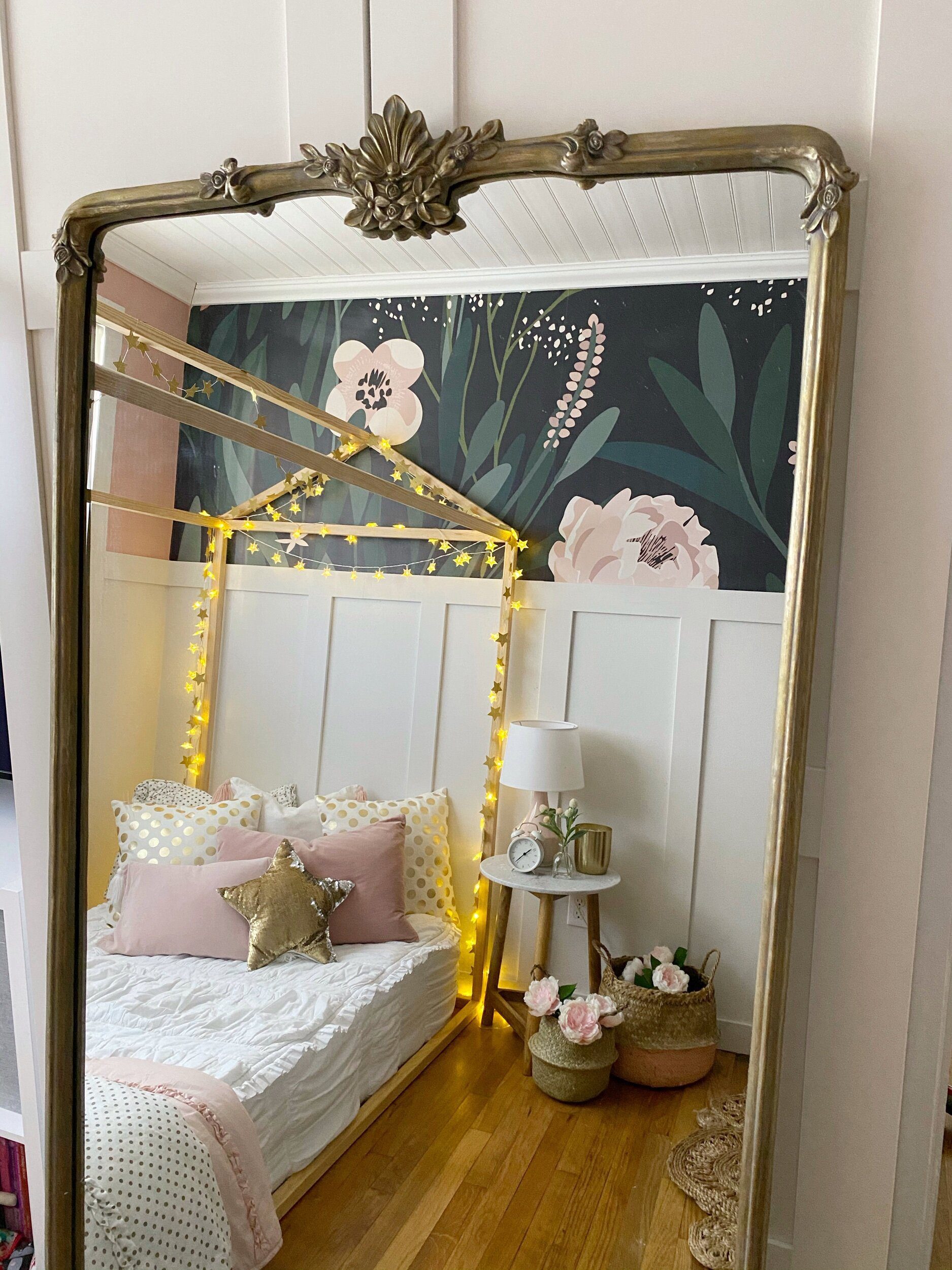 Here is a NEW addition to Zoes room, you may see it go in between both our rooms… this isn't the spot for it… but I am in LOVE!!!!!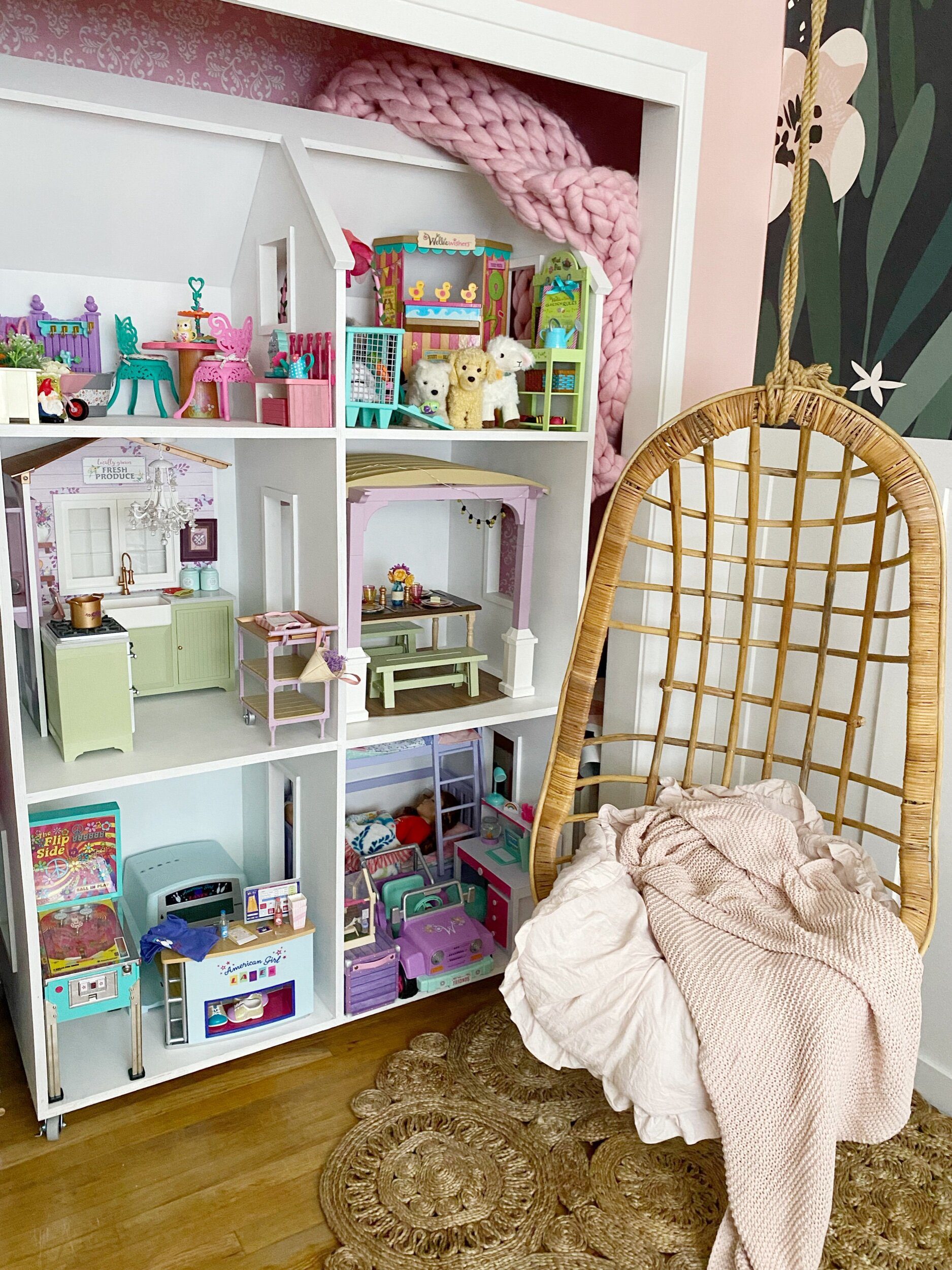 We can't forget about Zoe's massive American Girl Doll house filled with all her favorites! This is a DIY that you can find the plans HERE. We added some wheels and so glad that we did, because we have secret storage on each side of it! Thats how you see no toys in her room! I have an article coming soon with more of the details!
If you are wanting any of the links I have them all here for you, and thank you for shopping! Let me know if you have any other questions below <3
Just click on each photo to shop!
Beddys Bedding
Fairy Wallpaper
Pin this image for later, and come pin along with me HERE.