Front Door Planter Idea and sources! I love a good before and after and this one is a great one! I know, you are waiting to see what plants I used let me share.
Now that you see the pretty, lets go back to memory lane it hasn't been a year yet.. but getting close!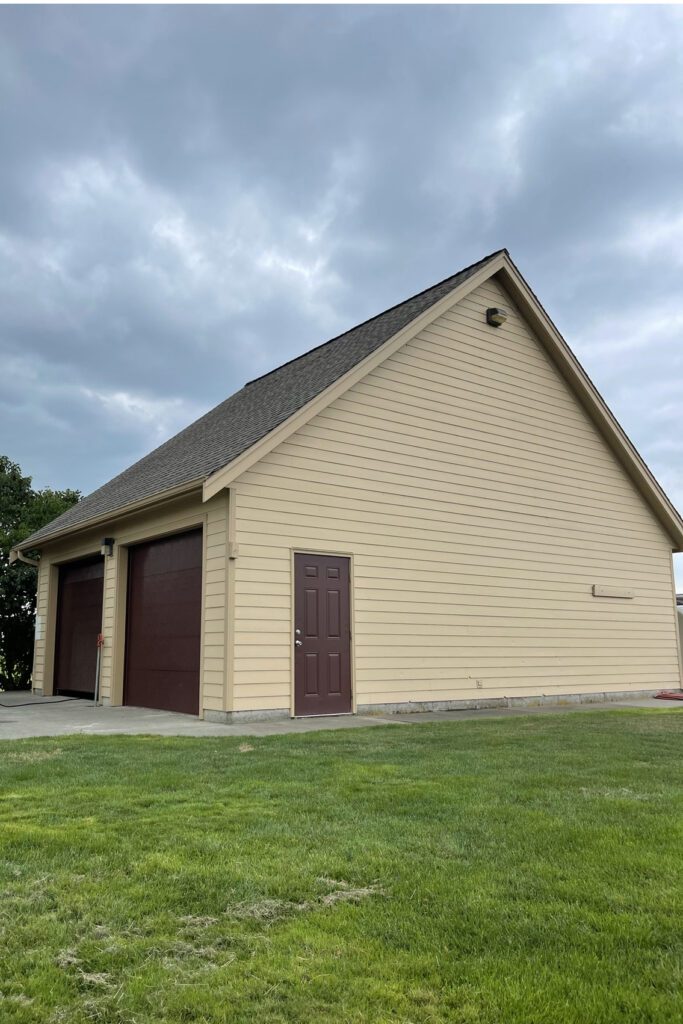 Here is a little before and after, just showing what the power of paint can do and adding some lights!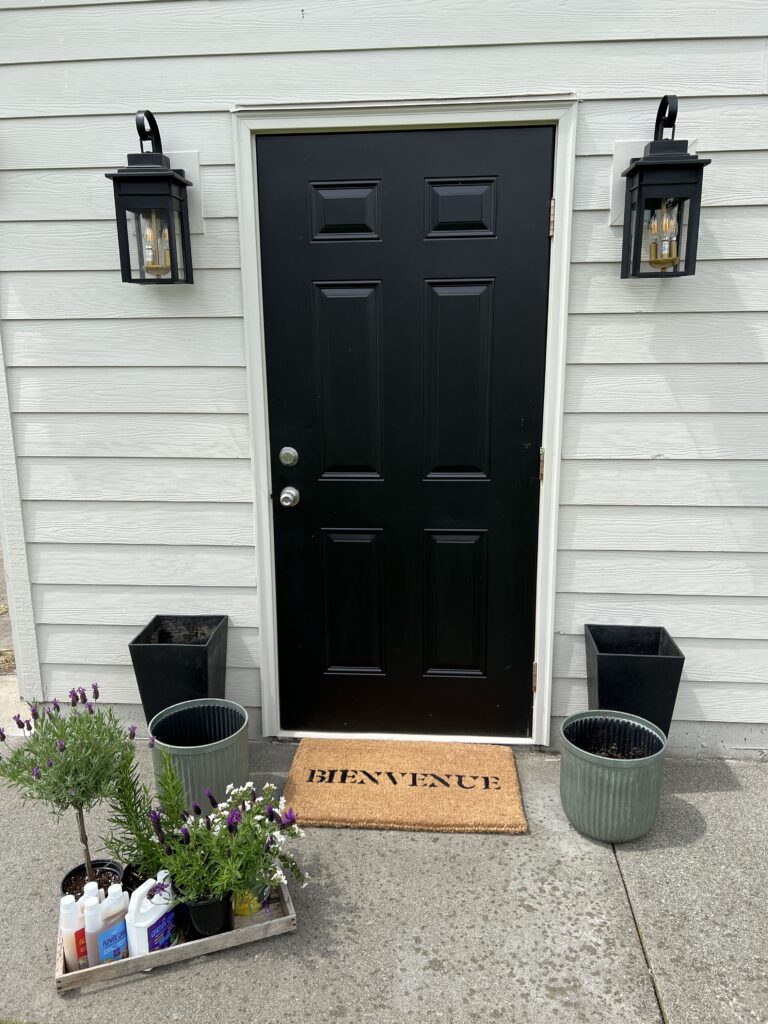 Now let's get to the part everyone is waiting for the plants and my favorite garden secret – BugHut Flower Power, Flower Fuel, and Flower Gain! (Don't forget code SARAH15 for 15% off)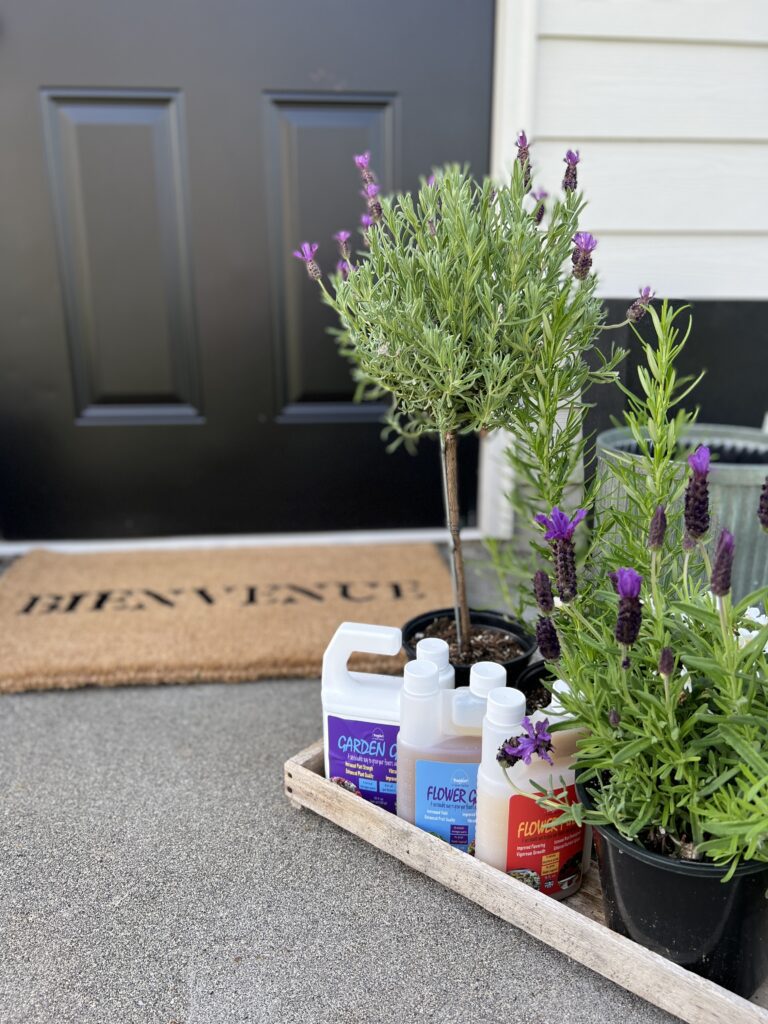 First step on getting your planter ready for your door is finding a good planter. I always love sets of two or three for each side, it adds some dimension. Then selecting your plants. I normally love a neutral but outside I love pops of color!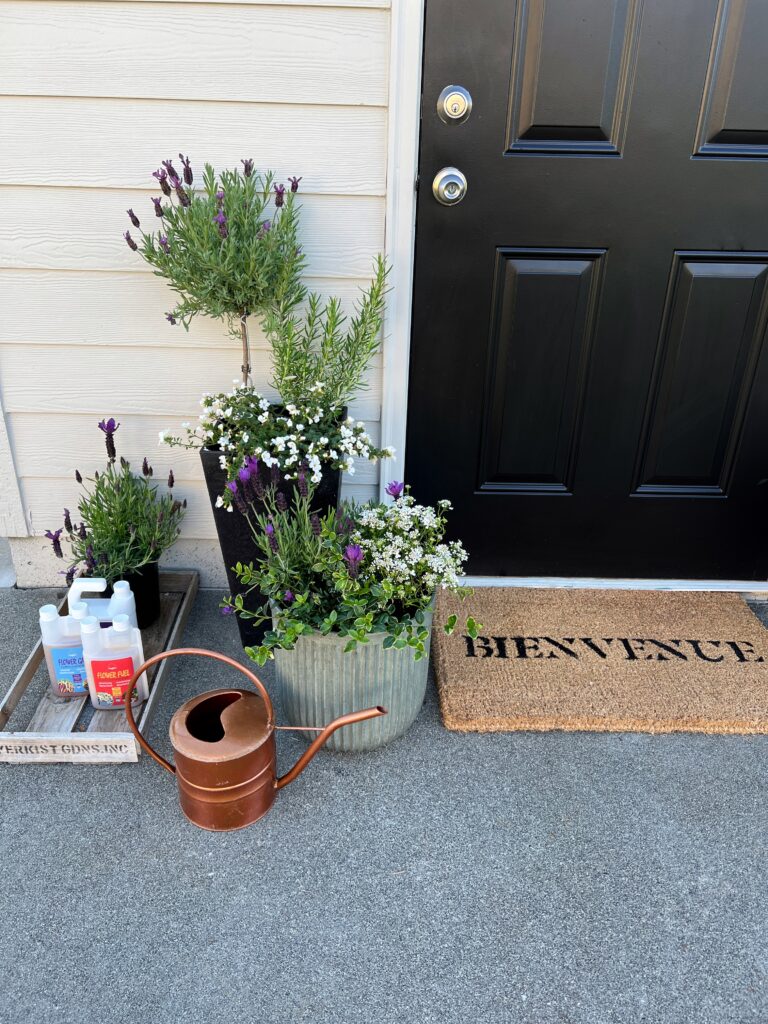 For the plants I went with my favorite Lavender, and found the cutest lavender topiary too! For the black pot I went with one lavender topiary, rosemary and Chaenostoma cordatum. The galvanized pot I did lavender, candy tuft and a ground covering I love vinca minor!

Tips : Add some empty pots, or do the hugekultur method to the bottom of your pot, put in some good soil and don't forget your BugHut!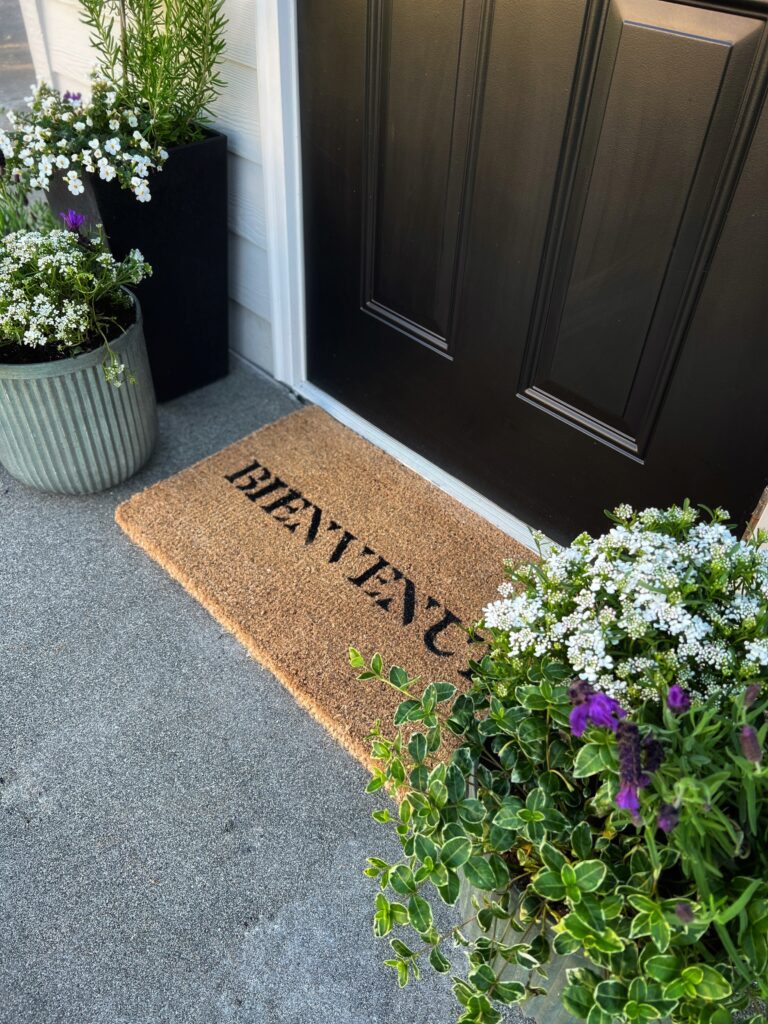 Now that its all planted, make sure to continue to water and watch it grow! Add your BugHut once a week!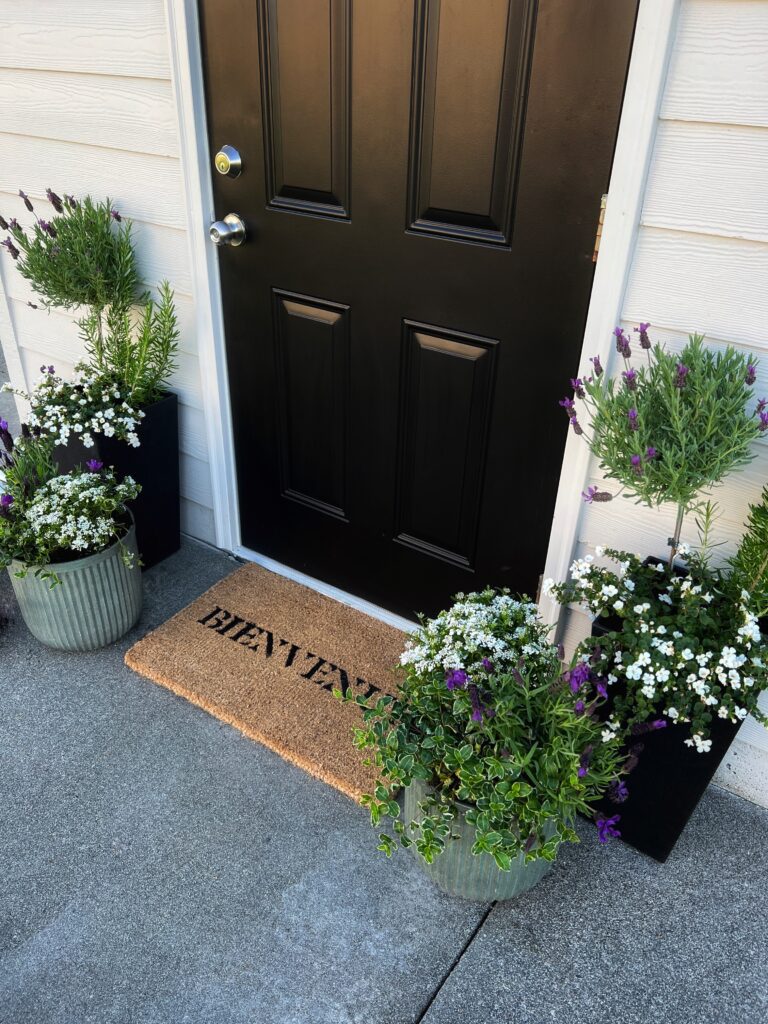 SOURCES FOR THE FRONT DOOR PLANTER IDEA :
BugHut
Galvanized Pot
Black Pot
Bienvenue Doormat
Black Light Sconces
Garage Paint Color – Revere Pewter Benjamin Moore
Black Door Paint Color – Limousine Leather Behr