I get this question almost daily, do we not have any tv's in the house? Today I am going to share about our secret – Our Frame TV by Samsung!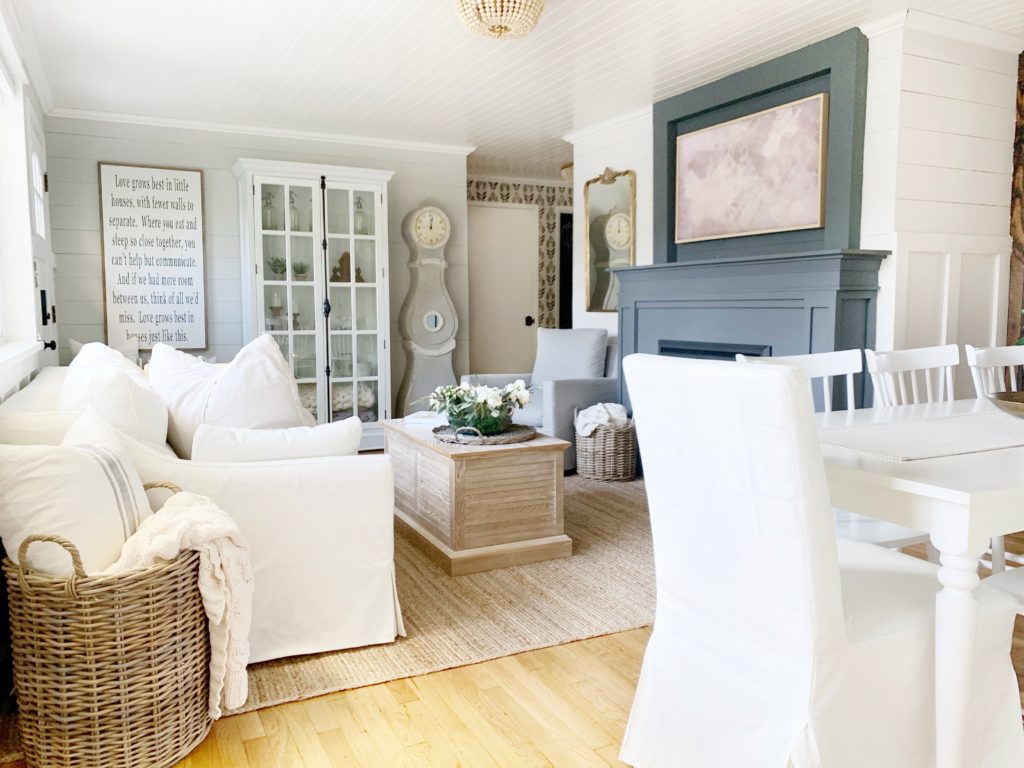 DO YOU HAVE ANY TV'S IN YOUR HOUSE?
Why yes we do, do you see this artwork on our mantle? Here it is! This room is the first spot you walk into our home, and the last thing I wanted was a tv sticking out. I have wanted the frame tv for awhile and knew this was the perfect timing since we just transformed this room into a sitting room.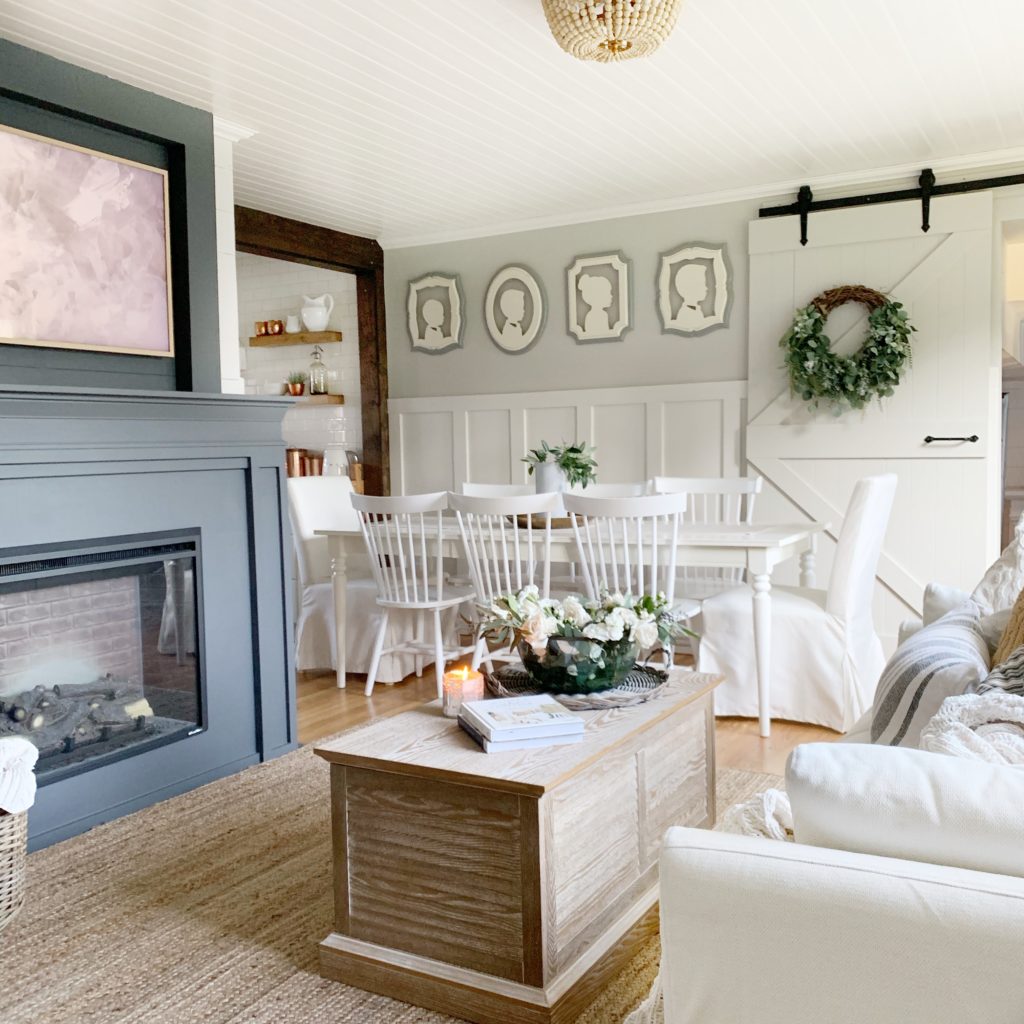 WHY IS THE FRAME TV SPECIAL?
For me, I love the fact that you can put artwork on the frame tv ( yes I know you can hack a normal tv to do this) but its amazing how it turns off when no one is in the room. The thing that sold it for me though was how thin it was and the no gap wall mount for it is literally so tight to the wall!
HOW MUCH IS THE FRAME TV?
Well, that all depends on the size and what you decide to add on to it. We buy our electronics at Best Buy – they have a good warranty program, and a great price point.
You can see the costs below, by tapping on these photos :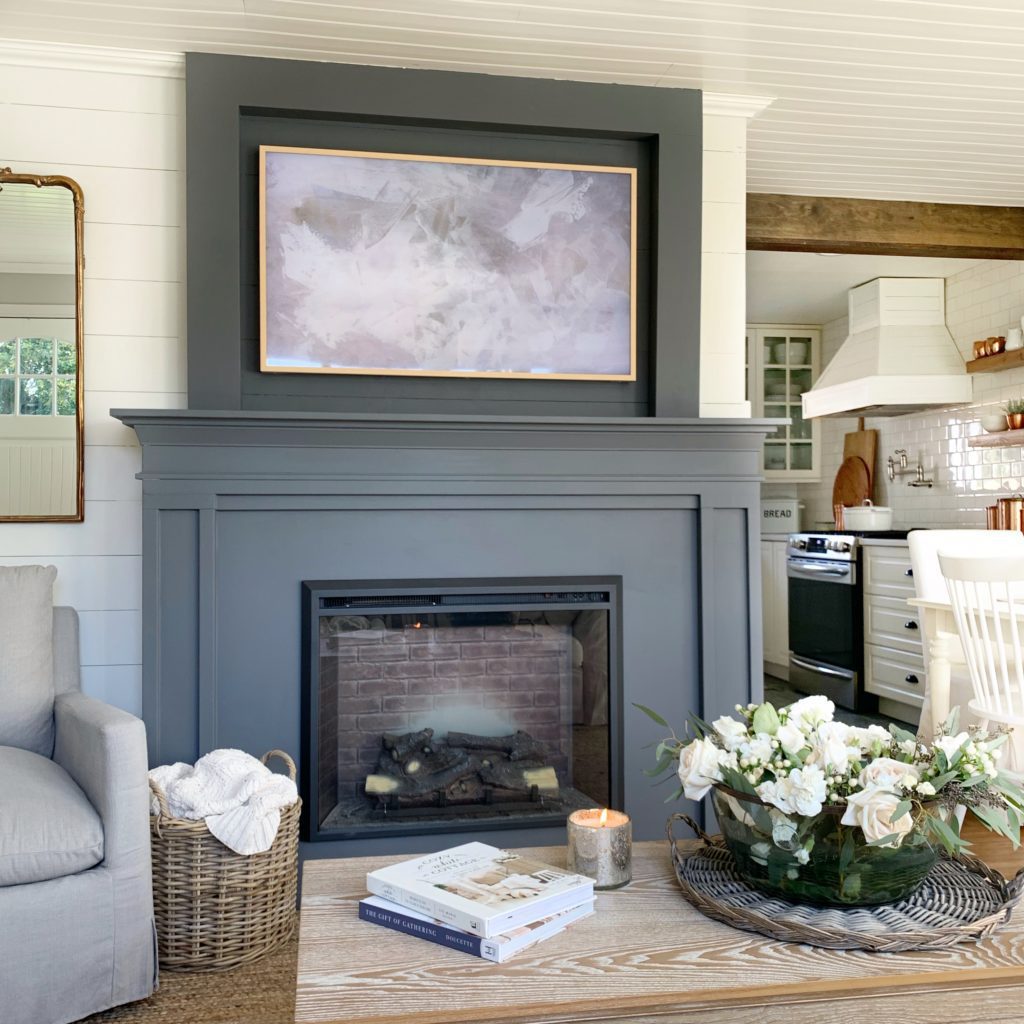 DOES IT COME WITH A FRAME?
Unfortunately it does not come with a frame aka the Bezel it is just black. We went with the beige one it looks gold. I did purchase the white one but it didn't fit with this space I am saving it for when we switch over another tv. It is so easy to use – it just snaps on and is magnetic!

Is the Samsung Frame TV any good?
We are not the most tech savvy when it comes to tvs, but we LOVE it! Here are some specs for those who are more techy : When you aren't displaying your favorite photos or art, The Samsung Frame is a TV with exceptional picture quality — 4K Ultra HD resolution, 4K HDR and over 1 billion colors — so you get both beautiful art and a beautiful TV. You can find more info HERE.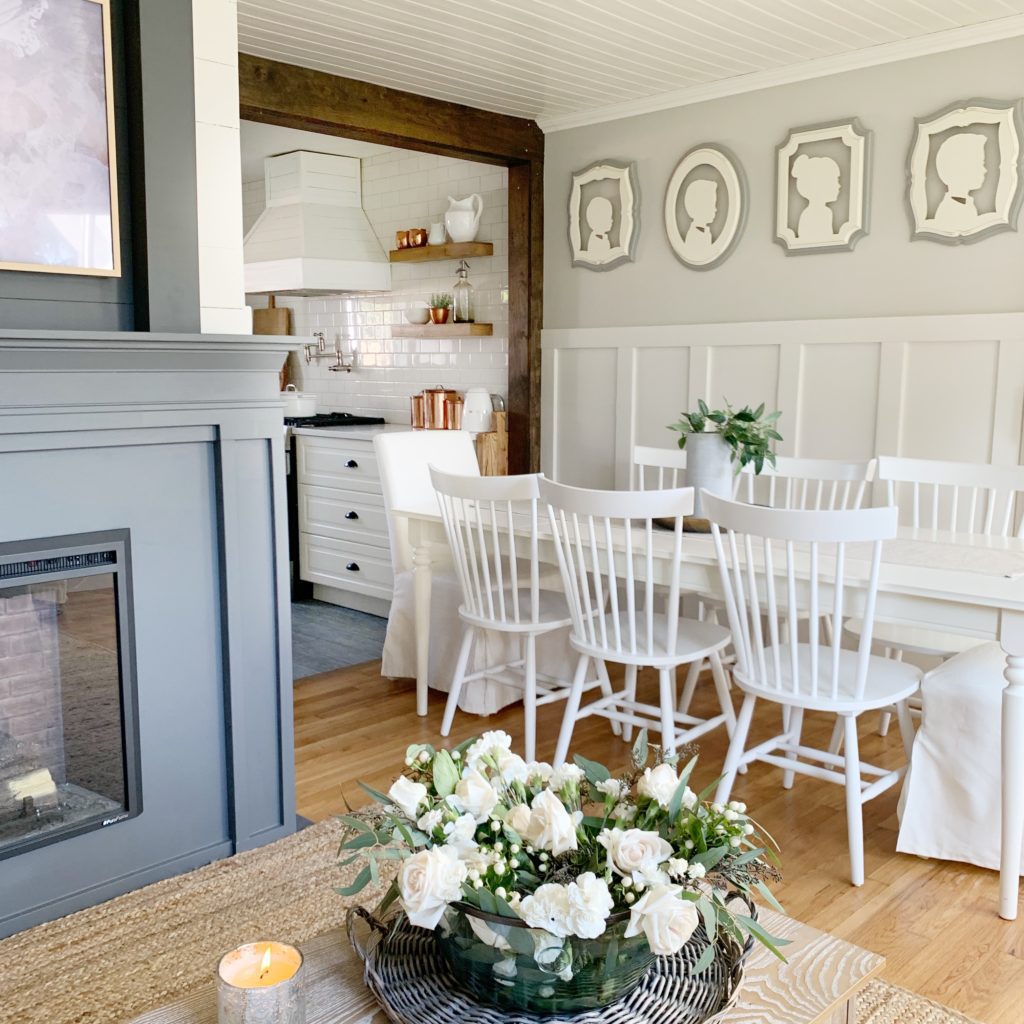 WHERE DO THE CORDS GO?
The Samsung Frame tv comes with a box that is attached to a skinny wire thats very long that you can potentially go into another room/closet. We were able to put it behind our fireplace ( its electric) . I actually painted ours the same color as the wall and you can't even see it! I will do another post so you can see the full tutorial!

WHAT SIZE IS YOUR SAMSUNG FRAME TV?
We did the 55′ for this space and its just perfect! Just measure to find whats best for your spot.
WOULD YOU BUY THE FRAME TV AGAIN?
Why yes we would! If I had my choice we would switch all 5 of our tvs over – but until they break it will have to do! It is worth the investment for sure!!!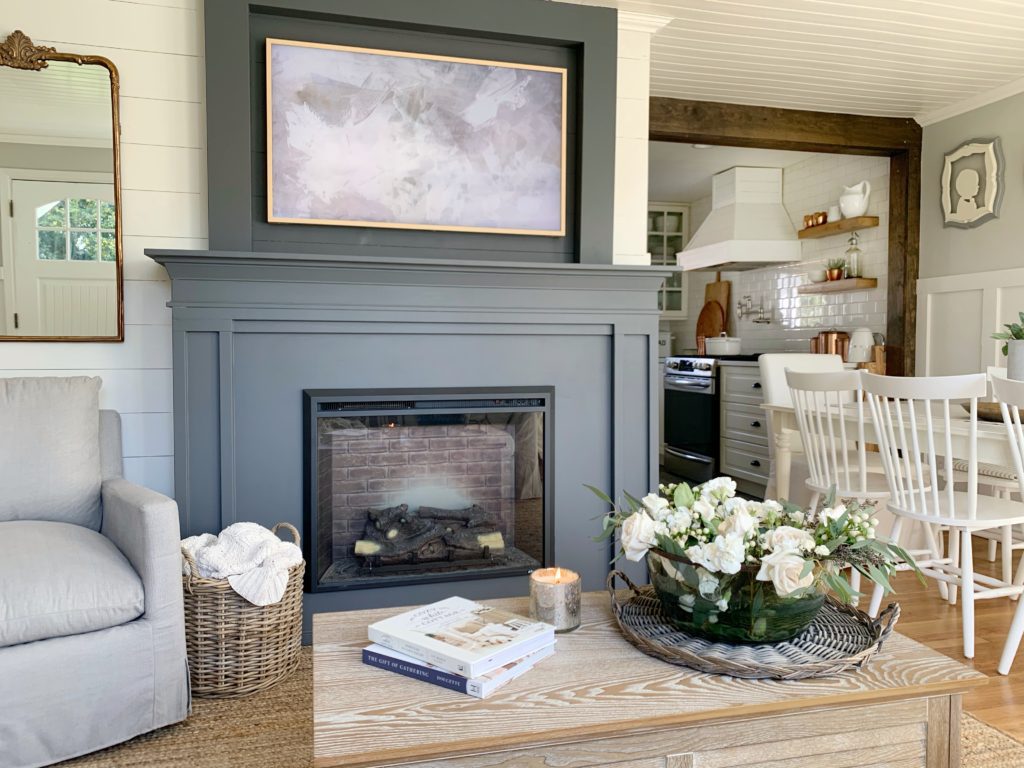 Let me know any questions you have and make sure to check back for a second post with us showing you how to install and use it!
CLICK ON THESE ITEMS TO SHOP :