How are you doing your lashes? Are they lash extensions, magnetic, glue – well let me tell you and show you how I do mine today!
Ok, so I have tried it all! I have been hooked the last two years on going to get my lashes done, no one could have told me that I wouldn't want to go back! But, I am loving these Lashify Lashes! Now let me tell you more!
HOW MUCH IS LASHIFY?
You will first want the control kit, but don't worry thats a one time thing! You can buy it HERE. That kit is $145 – yes it seems spendy BUT, you don't have to buy this over and over – just your lashes ( gossamers) Cheaper than lash extensions!
Once you get used to them, you can play around with other (lashes) gossamers – that is where I am at right now. They have a membership and its an amazing deal – they have a monthly box starting at $39.95! I love how easy it is to manage and change your membership – for the $39.95 you get 4 gossamers and that lasts me MORE than a month!!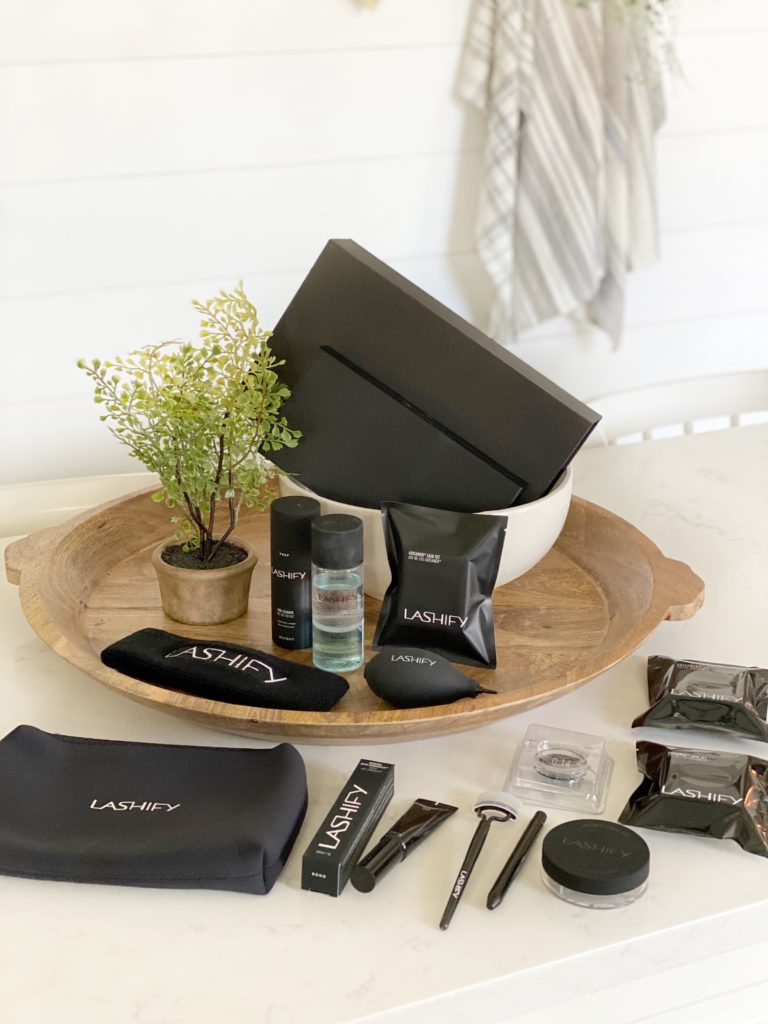 HOW LONG DO LASHIFY LASHES STAY ON?
They say up to 7 days, I myself have kept mine for longer! I have seen that people keep on 14 days +
* In their facebook group you will learn all the tricks!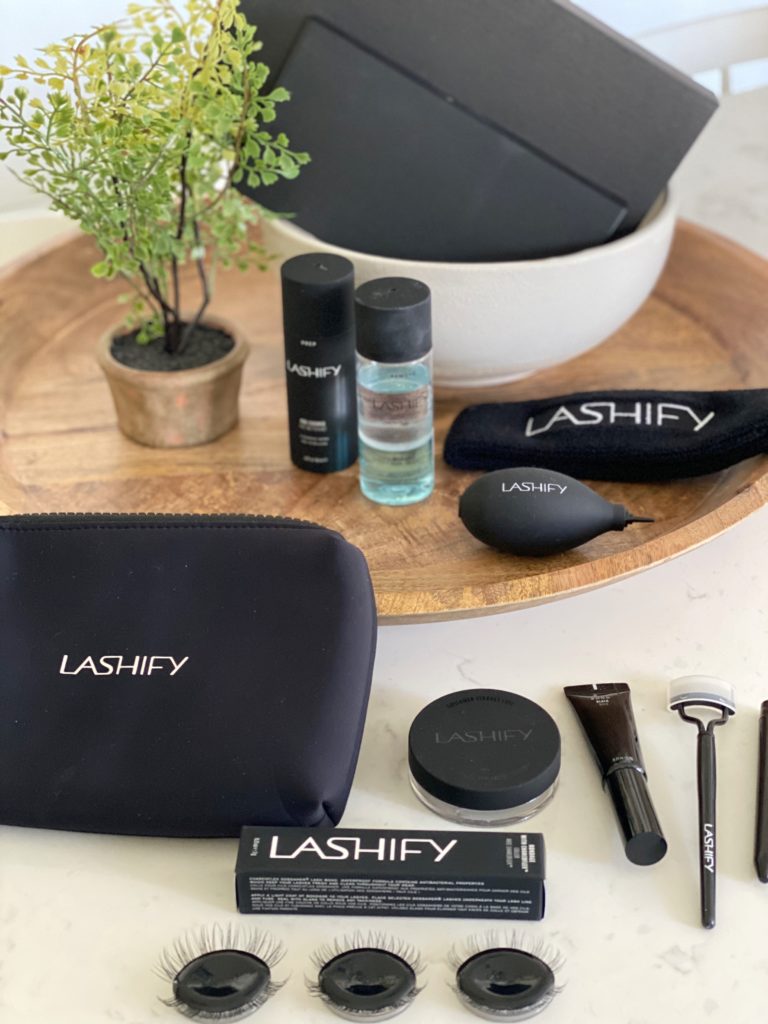 HOW DO YOU APPLY LASHIFY?
When you get your control kit, it has all the directions! Here is the steps, but it will go more into detail for you.
Start with Clean lashes –
Apply Whisper light flexible bond or bondage extra strength lash bond
Apply Gossamer lashes
Fuse
Apply Glass
* In your control kit you will learn so much more, they even have a facebook group LASHIFY LIFE where you will find all the tips and in return be addicted!
HOW DO YOU TAKE OFF LASHIFY?
This part is super easy! Grab your Melt Away and a cotton pad, gently press over lashes and it removes it!
* More details in your control kit.
CAN I WEAR THESE IN THE SHOWER OR POOL?
Lashify is water resistant, so you can resume your normal water activities. Just avoid hot water.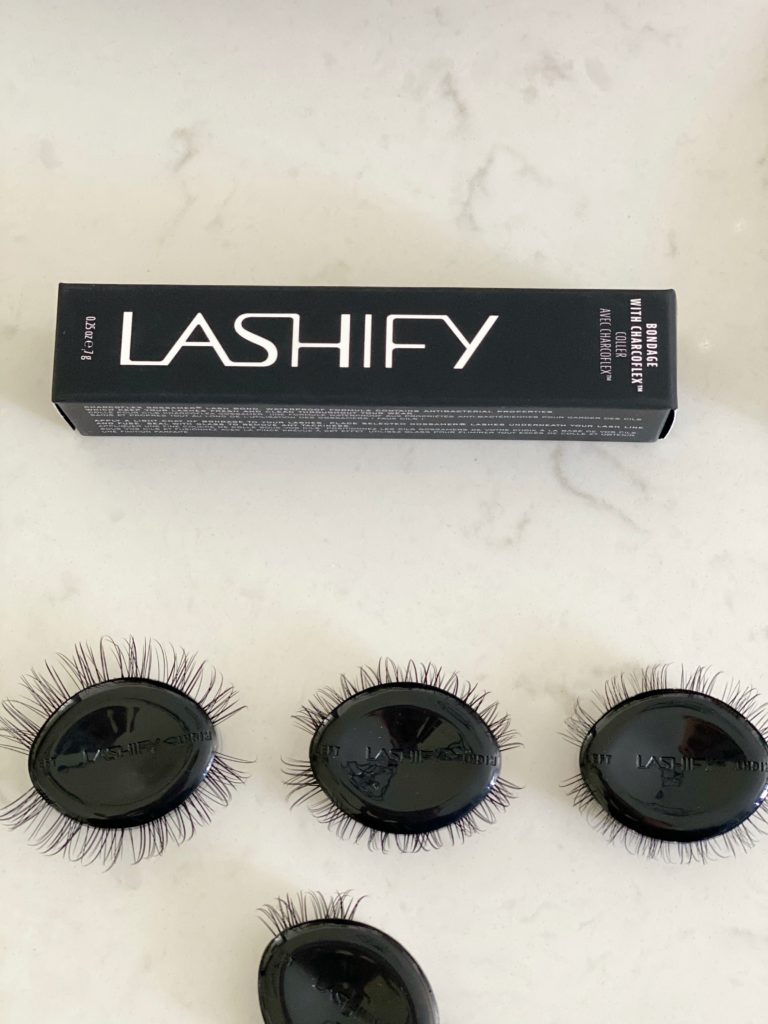 HOW DO I KNOW WHAT SIZE GOSSAMER TO ORDER?
Honestly, I think the best answer is order them and play! You can follow Lashify on Instagram and Facebook – and they give all the tips and sizes!
CAN YOU REUSE YOUR GOSSOMARS?
They aren't "sold" to reuse, but if you check out the facebook group you can see how people do! I bought this below – and its been amazing!
* just remember they don't recommend reusing but you can!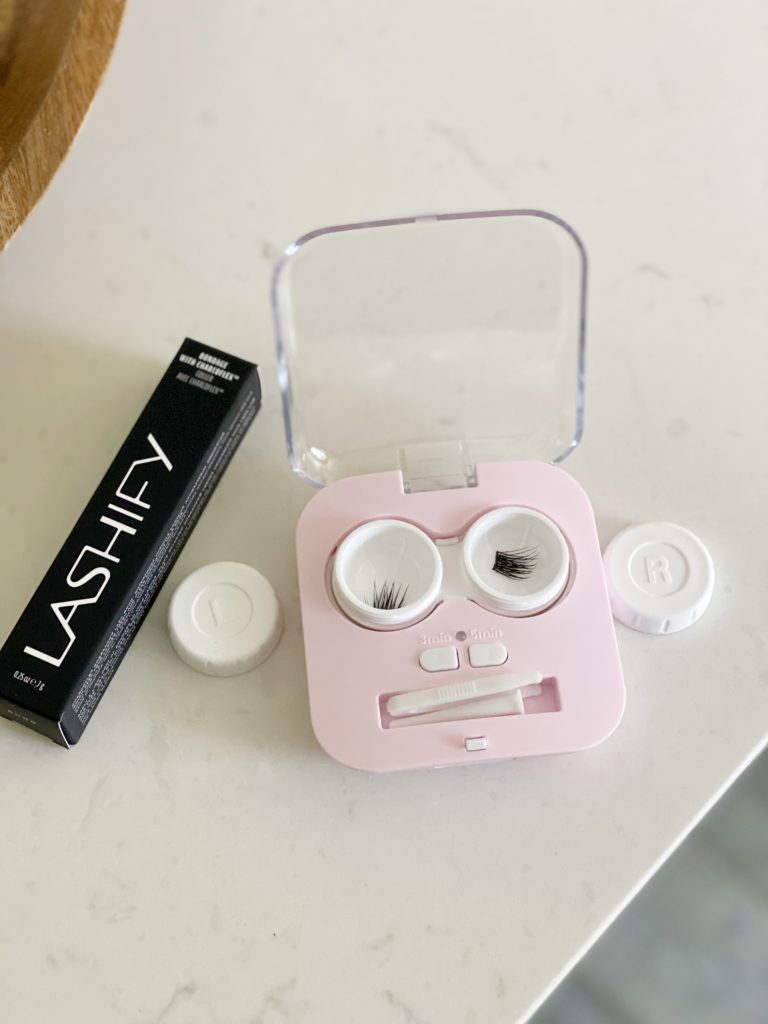 DOES LASHIFY HAVE A REFERRAL PROGRAM?
Why yes they do! If you use my link HERE you get $20 off and I get points! Then once you order you can do the same with a friend, so thank you for using my link!
HERE IS A VIDEO OF ME DOING THEM!
LET ME KNOW ANY QUESTIONS BELOW I WOULD LOVE TO ANSWER THEM!
NOW, ON WHAT I USE TO KEEP MY NATURAL LASHES STRONG AND HEALTHY!
* Not needed just what I have always used getting extensions and will continue to do on my "off" days.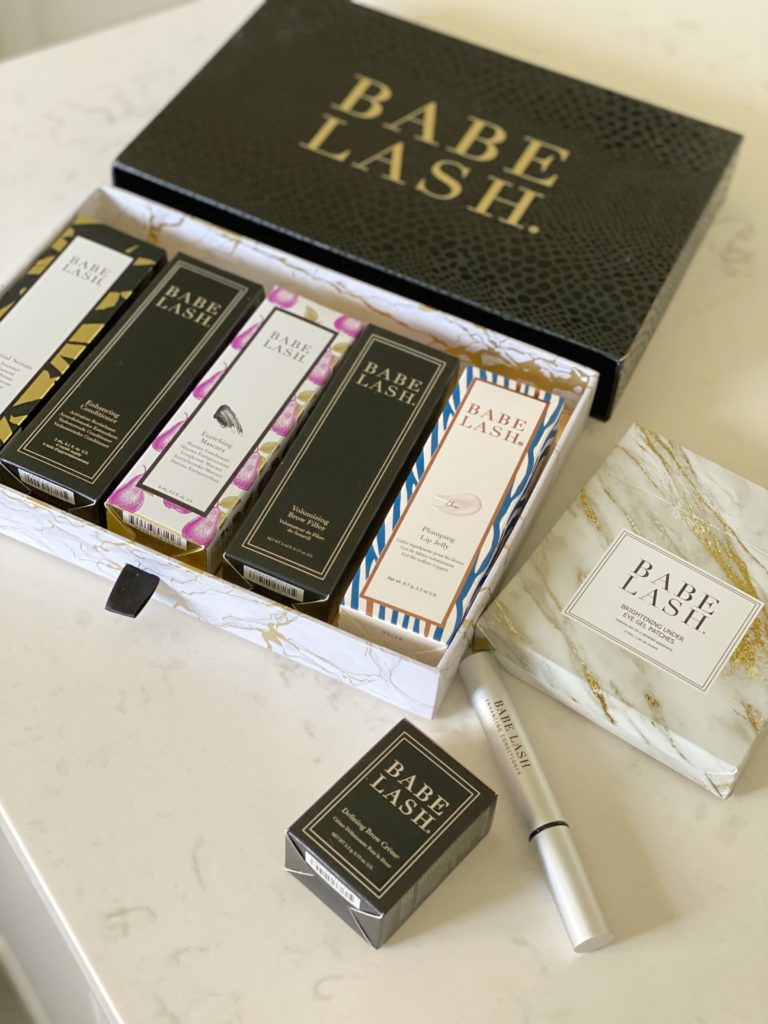 If you can't tell, I LOVE BABE LASH!
Babe lash has been my saving grace to keeping my natrual lashes healthy while getting lash extensions. I don't "need" to do all this while wearing my Lashify but I love it!
Did you know Babe Lash has more than just lash stuff?
I love the brow filler, brow creme, and did I mention the plumping lip jelly!
The babe lash brightening under eye gel patches are a miracle saver along with all their other products! Have you tried them?
TO SHOP THESE ITEMS CLICK BELOW:
LASHIFY CONTROL KIT

DON'T FORGET YOUR $20 OFF COUPON FOR LASHIFY HERE

BABE LASH EYEBROW CREME
BABE LASH EYE LASH CONDITIONER
BABE LASH UNDER EYE PATCHES
BABE LASH MASCARA
BABE LASH SERUM + CONDITONER
BABE LASH SERUM MINI
PIN THIS IMAGE FOR LATER, AND COME PIN ALONG WITH ME HERE.