Its week 3 of the Jeffrey Court Renovation Challenge, and I am so excited to share with you our tile selections! I had so many of you message and let me know what your favorites were! If you missed WEEK 1 and WEEK 2 head over to those and check them out! Now for a little recap – we will be redoing our fireplace mantle and entire space! I am not quite sure how this will go since its all new to us but we are excited!
If you remember last week here are some ideas for tile that we loved :
Ok, I know most of these are just simple and classic, but honestly that is what I am going for. I will say we recently redid our bathroom tile and I went with something trendy because I knew we wouldn't keep it forever.. but I still regret the decision and will probably paint over it soon. I know some love it, but for me I love the classics like these. Now are you ready to see what I chose?
I went back and forth on this decision and wow, the amazing selections of tile you could spend days finding one because there are so many great ones! I wanted to do something a little different, but something I would want to keep forever.
Before I show you, lets remember my fireplace and what we are working with.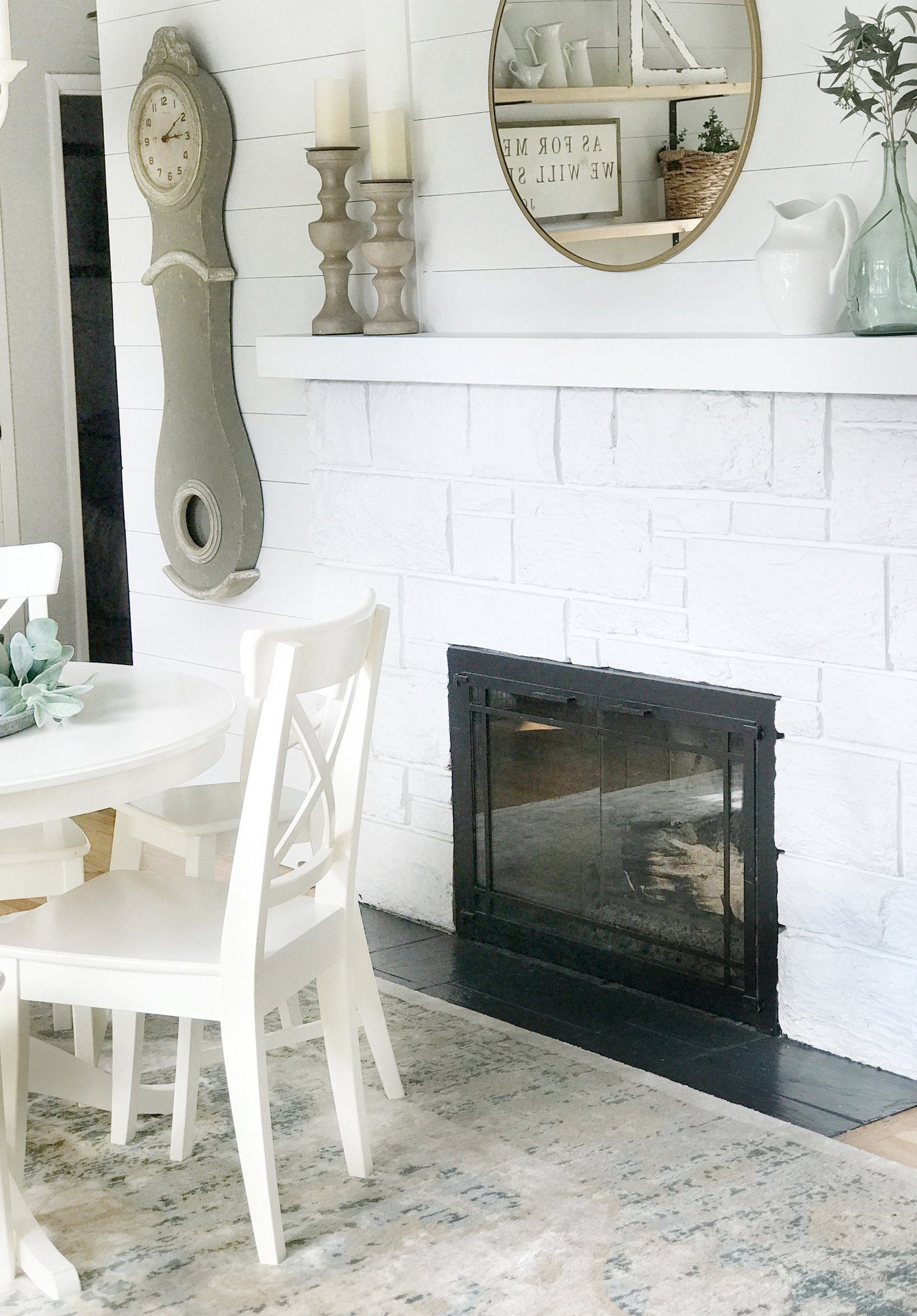 It has come along way, if you remember when we first bought the house it was filled with seashells that I filled in and painted over. Now we will be tearing it all out, redoing the entire fireplace and the mantle. Are you seeing my vision, well let me show you what we chose from Jeffrey Court.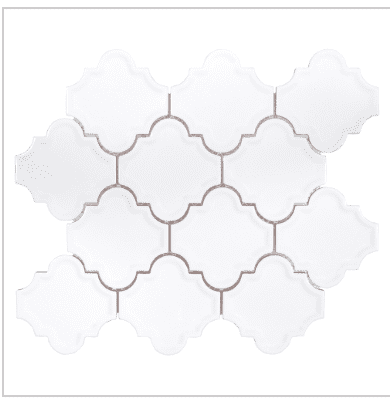 What do you think?? I hope you love it as much as I do! When I saw this photo below, I fell in love!
I hope you are liking my vision, now let me show you a real life! That is one thing with tile, make sure if ordering online you are looking at the dimensions – I will tell you a funny story about that next week!
Now here they are! Don't mind that its in the wrapper, I have little kids around that would love to play with the tile!
You can see here a close up "before" I am so excited for this Mosaic tile it will be such a difference!
This black tile used to be green, so the black is an upgrade. This new weather grey tile is going to be so amazing, I am not sure on the tile pattern yet but this is fun to play with! Make sure to stay tuned for next week!
Thank you so much Jeffrey Court for sponsoring this post.