Easter bunny pancakes are the highlight to our our Easter day, every year James makes these for the kids and its a tradition! Today we are going to show you how we make them and how easy they are!
There are many ways you can do these Easter Bunny pancakes, I will show two different ways.
Easter Bunny Pancakes
You will need these ingredients :
Pancake mix mixed ( or your own recipe)
Chocolate Chips
Banana or Whip Cream
Bottle – this isn't needed but easier
Griddle
* A fun plate always makes it more special!
Now that you have the things you need, its time to get started! We use a pancake mix and it needed these ingredients! We always use our favorite Smith Brother Farms milk! So make your pancake mix and follow along.
Easter Bunny Pancakes :
I would show you how I make the Easter bunny pancakes, but if you have been following along you would know I turn pancakes into biscuits.
First lets start by making the ears. If you want to give them a little detail make the outline and fill them in.
Next we will make the body for the bunny.
You need to make the head and the rest of the body, so two pieces.
Now its time for the feet.
Now we have all the pieces done and its time to put our little bunny together! You can use either whip cream or banana for the bunnies tale.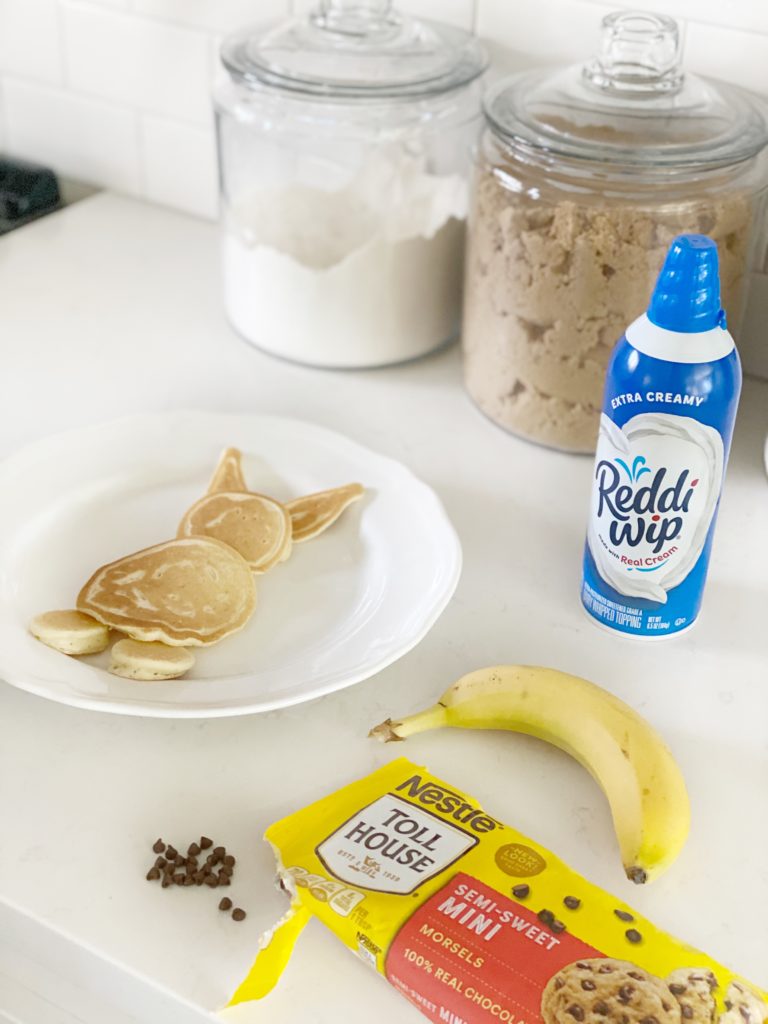 Now your Bunny pancakes are complete! We like to have with some special colored milk, but thats always for fun!
Here is a few photos from last year, I am sure ours from this year will look pretty much the same – maybe some whip cream bunny tales.
I hope you enjoyed seeing how we make our Easter Bunny Pancakes! Its always so much fun and to see their faces – priceless!