Pancake Birthday Cake – if you haven't had before it's amazing and such a fun twist on both pancakes and cake! These are perfect for everyone!
I am a little late to post this, but I just had to! Pancake cake is so fun and something everyone should try this can be for more than just birthdays holidays too!
WHAT YOU NEED FOR PANCAKE BIRTHDAY CAKE:
Krusteaz Pancake Mix
Sprinkles
Frosting ( Bowl to melt it in)
If you haven't tried Krusteaz pancake mix its incredible – you just add water and that's it! Follow the directions on the box and keep reading!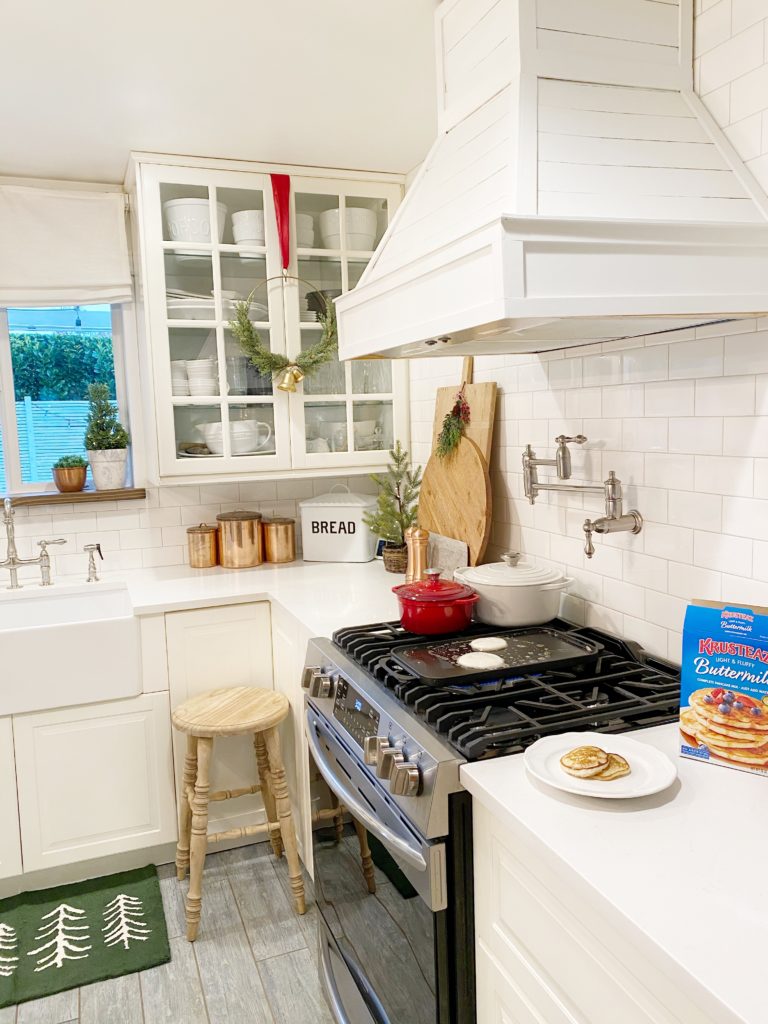 The trick to making pancakes golden and perfect is adding some butter to your griddle – Viola!! Perfect pancakes every single time!
What you will do next, is take some frosting in a bowl. Put it in the microwave and do 30 seconds and check on it… do till its just melty!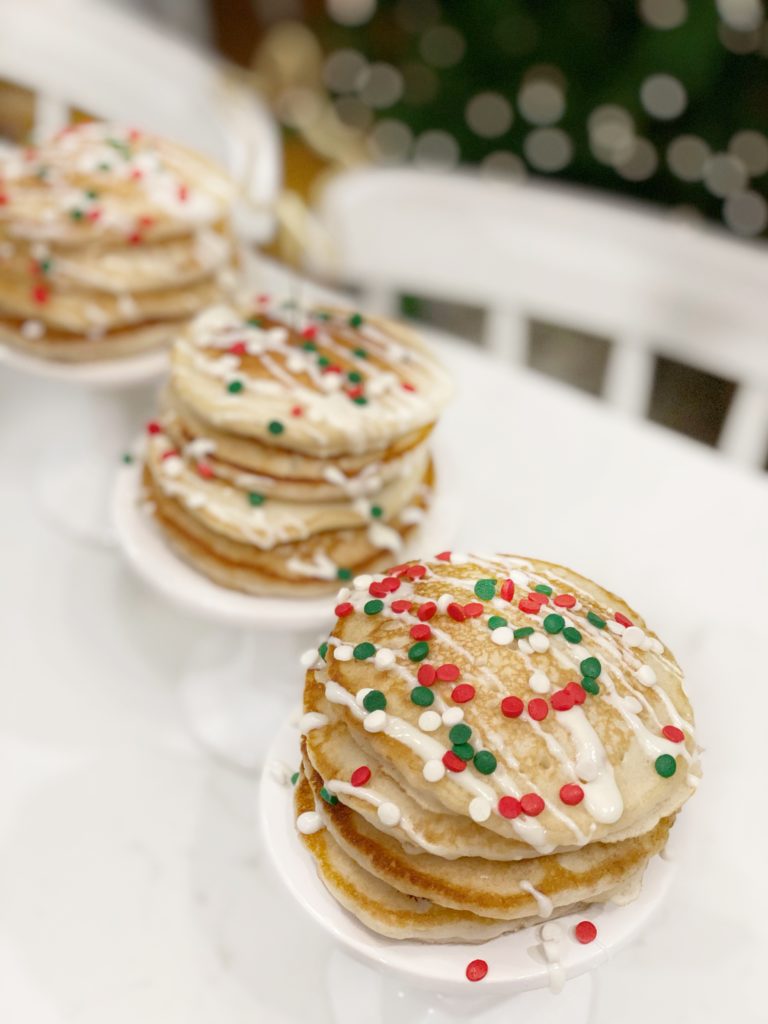 Take your frosting bowl, use a spoon and twirl over your stacked pancakes. Top with sprinkles of your choice for your pancake birthday cake!
Top with your sparkler candle. I did learn a trick and light it from the bottom it will be the perfect sparkle.
Isn't this the best twist to pancakes – pancake birthday cake!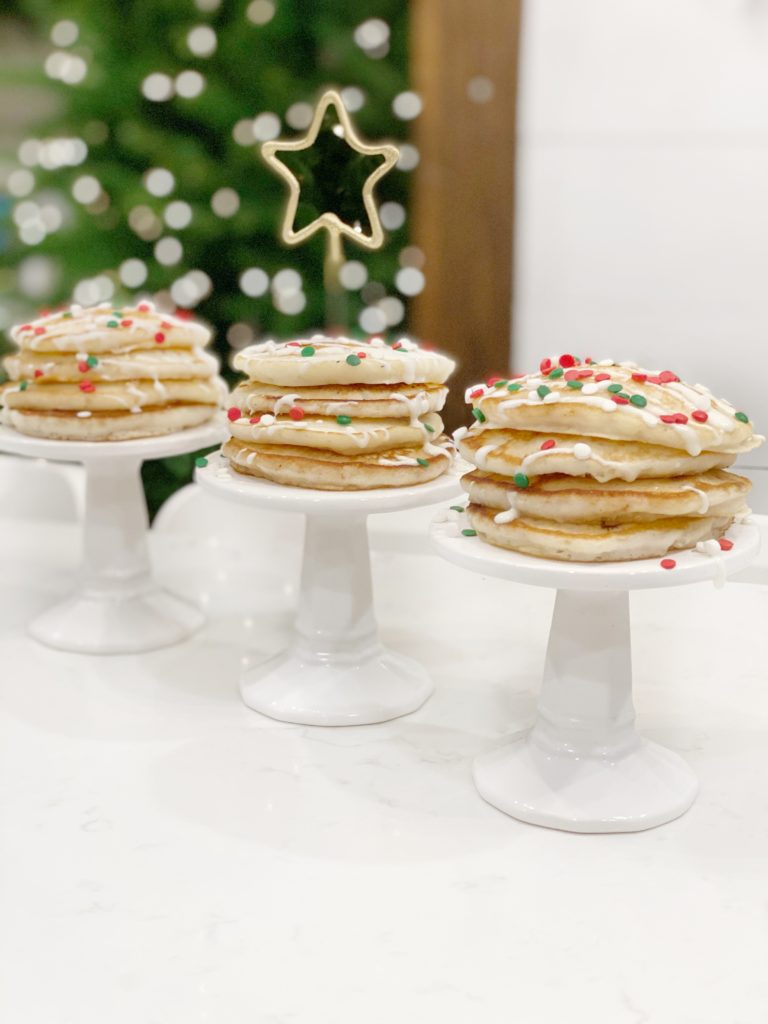 Now, you probably don't have three birthdays in one month, so you can just make one cake stand and do as high as you want the more the merrier really.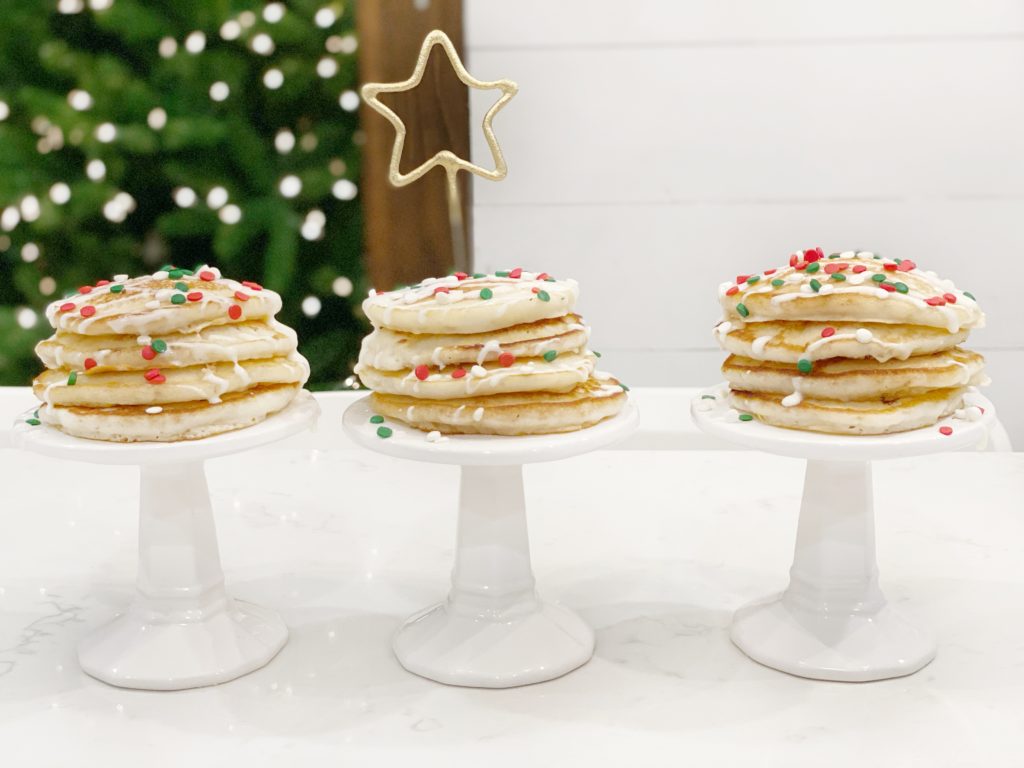 Now that you saw how easy and just imagine how tasty, what will you put on your pancake cake? Imagine the possibilities – imagine some oreo crumbles, reeses pieces, mm's, or the toppings!! Fudge.. peanut butter drizzle.. the list goes on!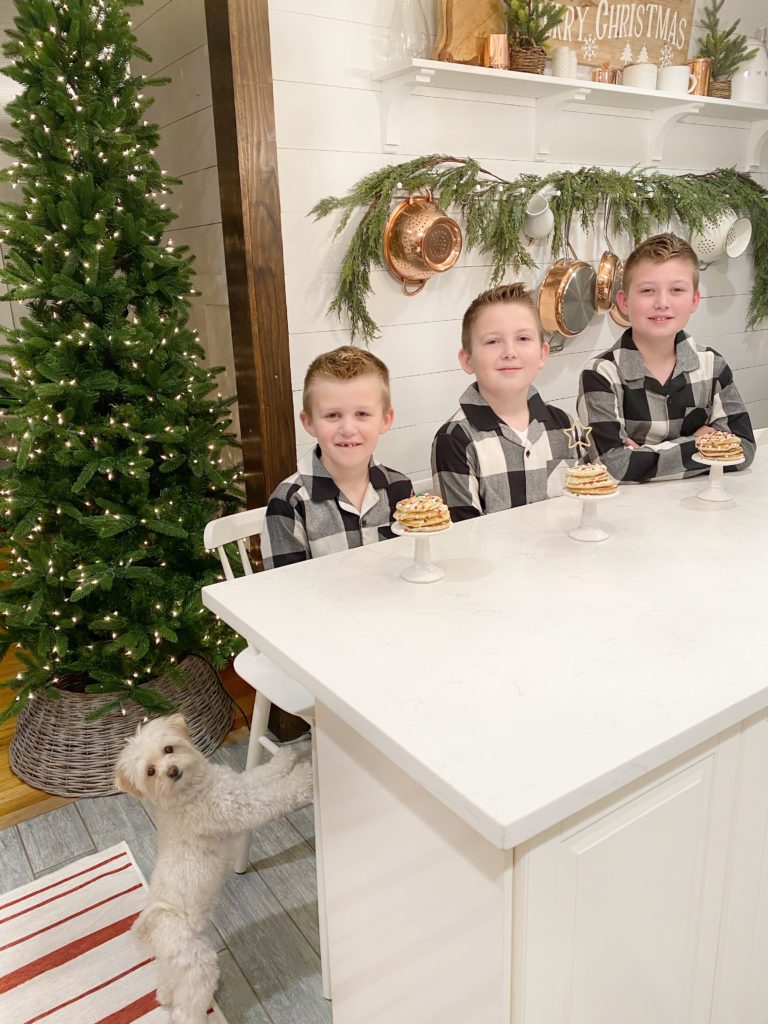 Now these birthday boys loved their pancake birthday cake, I can't wait to make them again – perfect for those who love cake and for those who don't!