Pancake Cereal + Best Toppings
We love Pancakes and all the fun ways you can eat them! Today I am going to share how we make Pancake cereal! Check out how!
You know our love for Krusteaz! We will be using the Krusteaz pancake mix for this pancake cereal because it tastes amazing and so easy with just two items!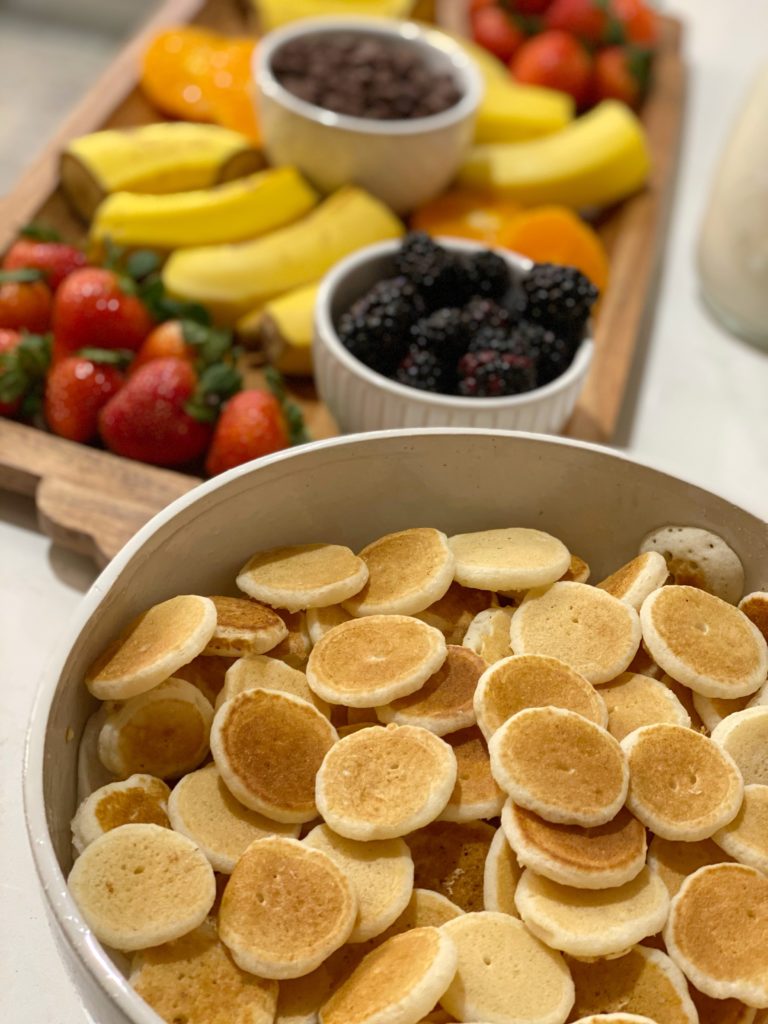 What you will need for Pancake Cereal :
Krusteaz Pancake Mix
Water
Pancake Bottle
Bowl
Spatula/whisk
Griddle
Butter * optional but we love on the griddle!
This will be the easiest thing you ever made! Mix your pancake mix according to the package – in this case water and Krusteaz mix.
Pour your mixture into the bottle.
Preheat your griddle.
Use your butter on the griddle and you are all set!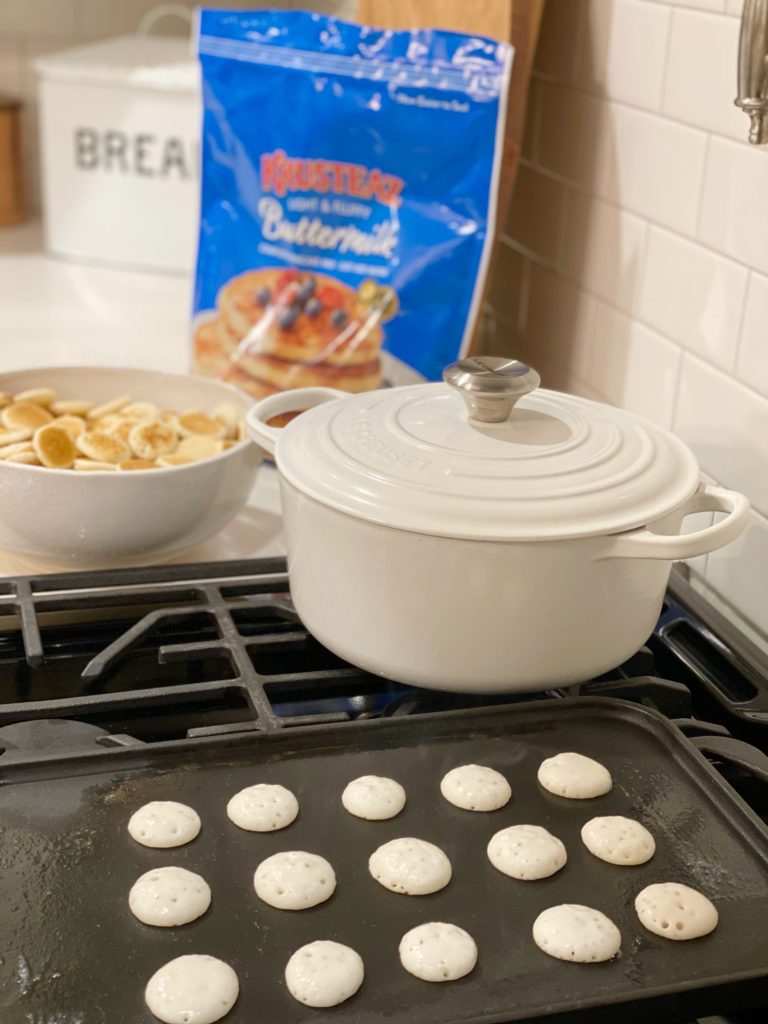 5. You will take your pancake bottle and make little circles – whatever size you want! Just remember if they get too big they aren't pancake cereal just pancakes.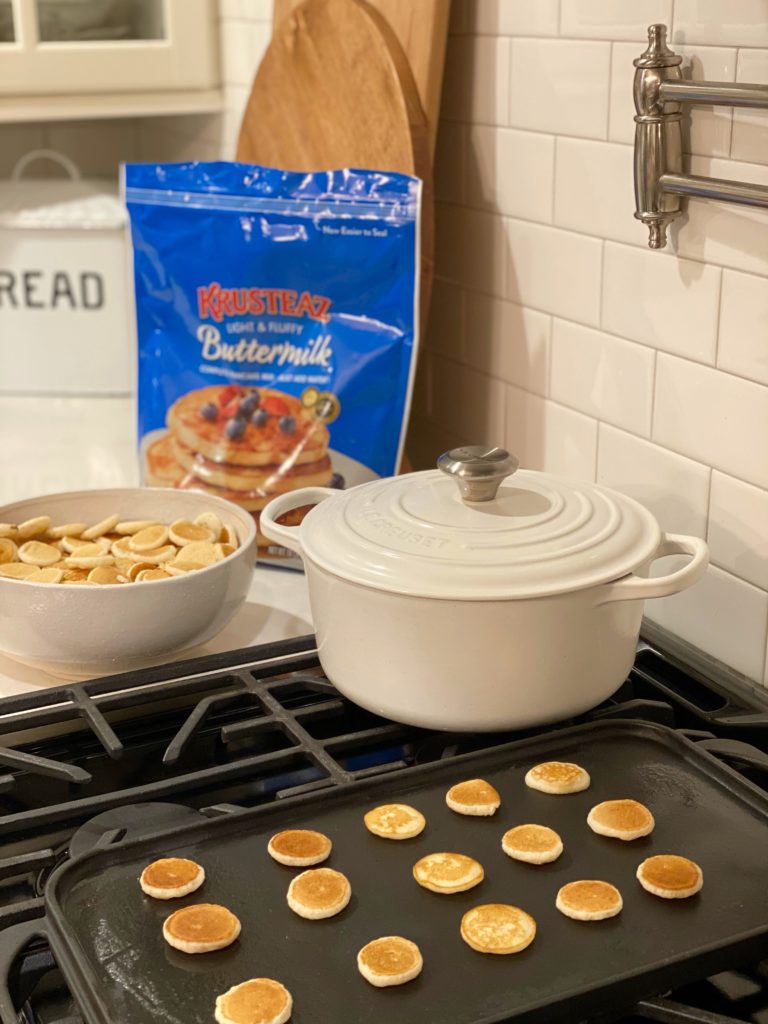 6. Flip once ready and they are done when golden!
You can serve these warm or cold it depends on the person! These pancake cereal are great to make ahead and you can put in the freezer or fridge for another day, then just warm.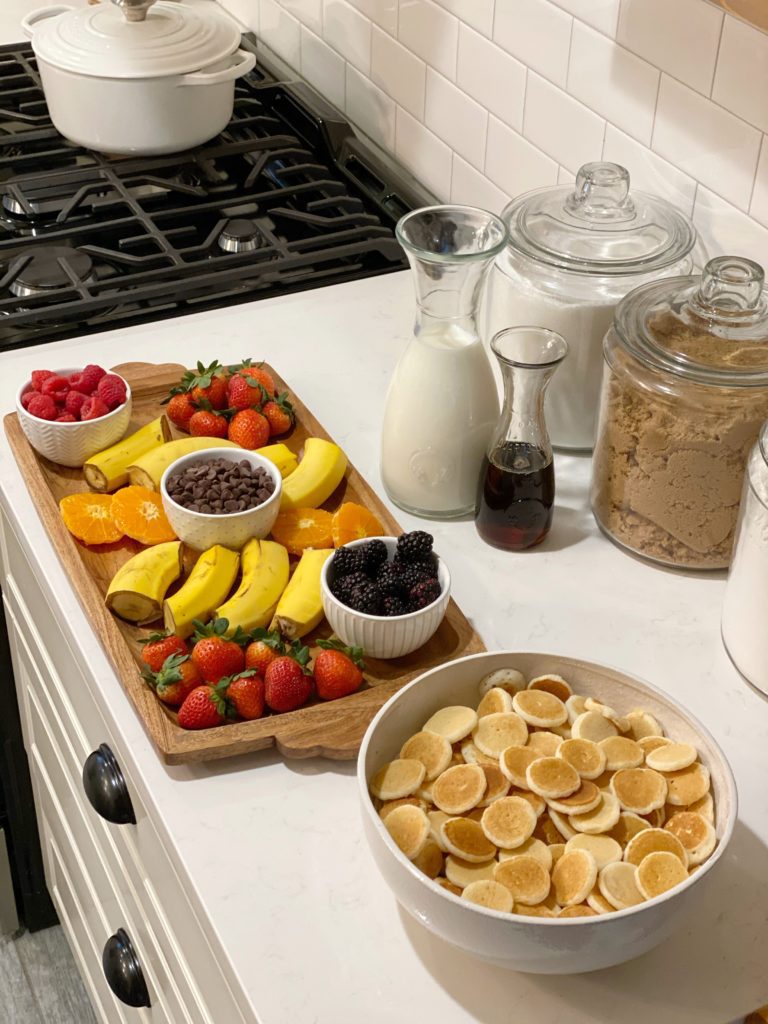 I wanted a bit of sweet, and healthy and here we go! Fruits, mixed with chocolate and syrup and top with milk!
I am not as much of a milk person so I will just eat with the toppings maybe some whip! My kids would add some more sweetness like sprinkles, chocolate syrup the list goes on!
This was such a fun little spread to put together, it not only looks pretty but tastes amazing!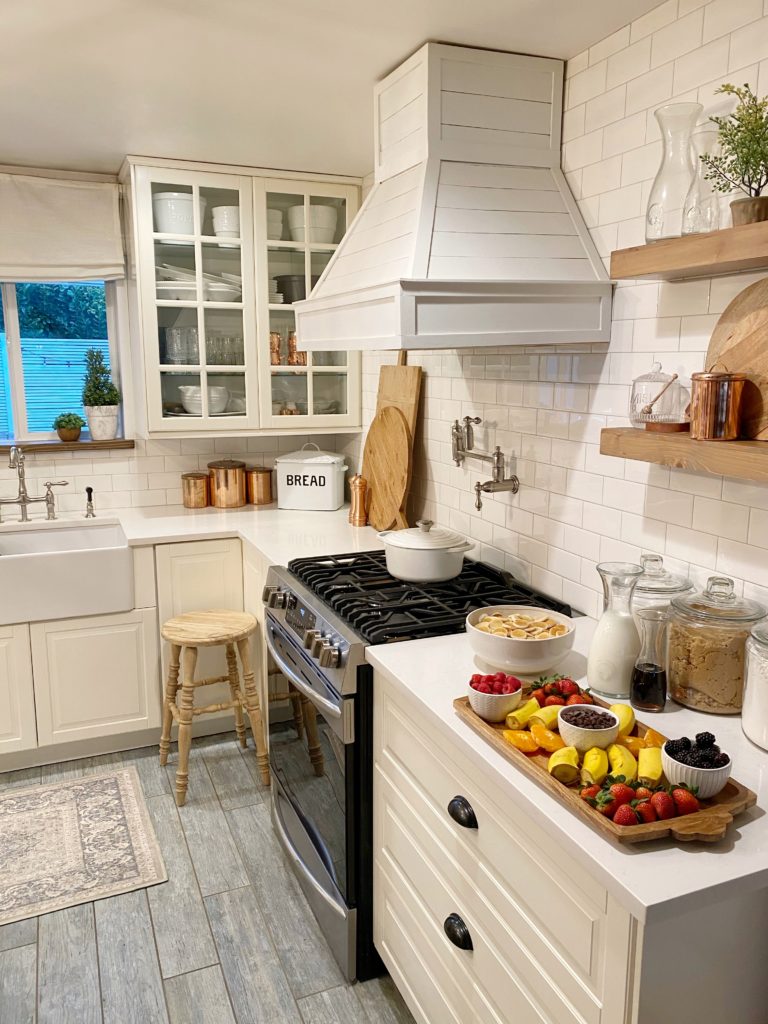 Now that I showed you this version let me share some more ideas!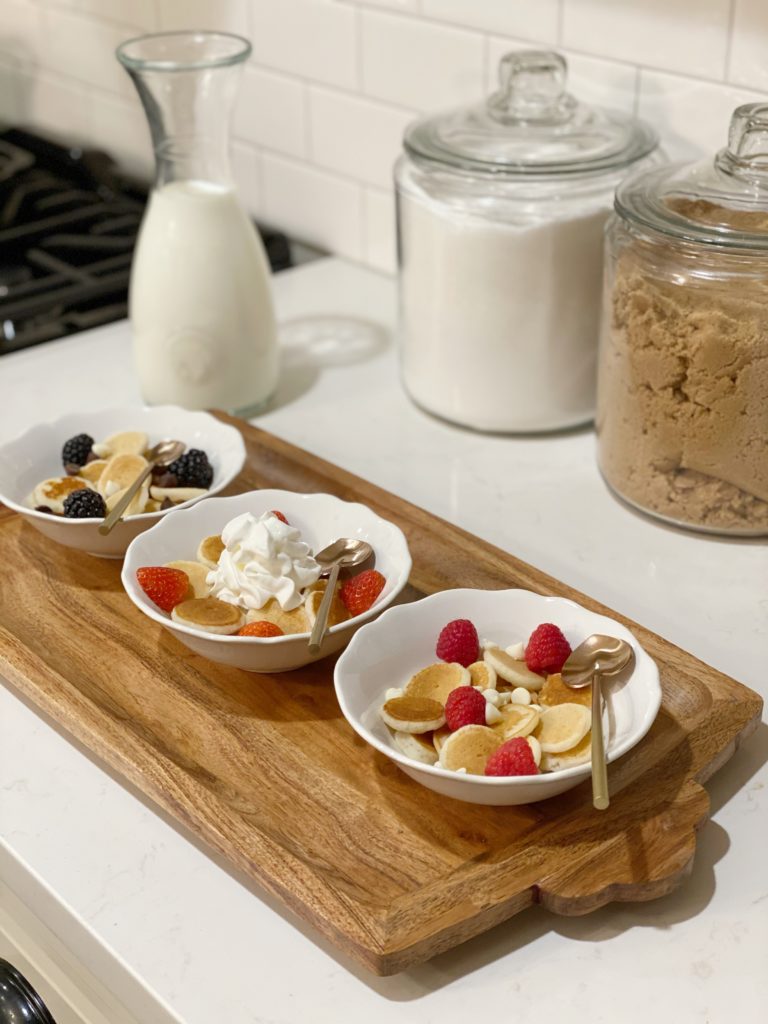 You can add some raspberries with white chocolate chips. Strawberries and whip cream, or blackberries with chocolate chips – the list goes on and there is no right or wrong! Now what will you try?
Now that you have all the ideas it's time to pin this and save it for later!
I hope you enjoyed another idea for breakfast! The nice thing is this is good for any time of the day – we typically have some sort of pancakes every Sunday but for dinner!
To shop this post click on the images below :