Boys Shared Room Tour – All the Details! I thought since it's finally complete I would share all the details summed up in one post, so keep reading!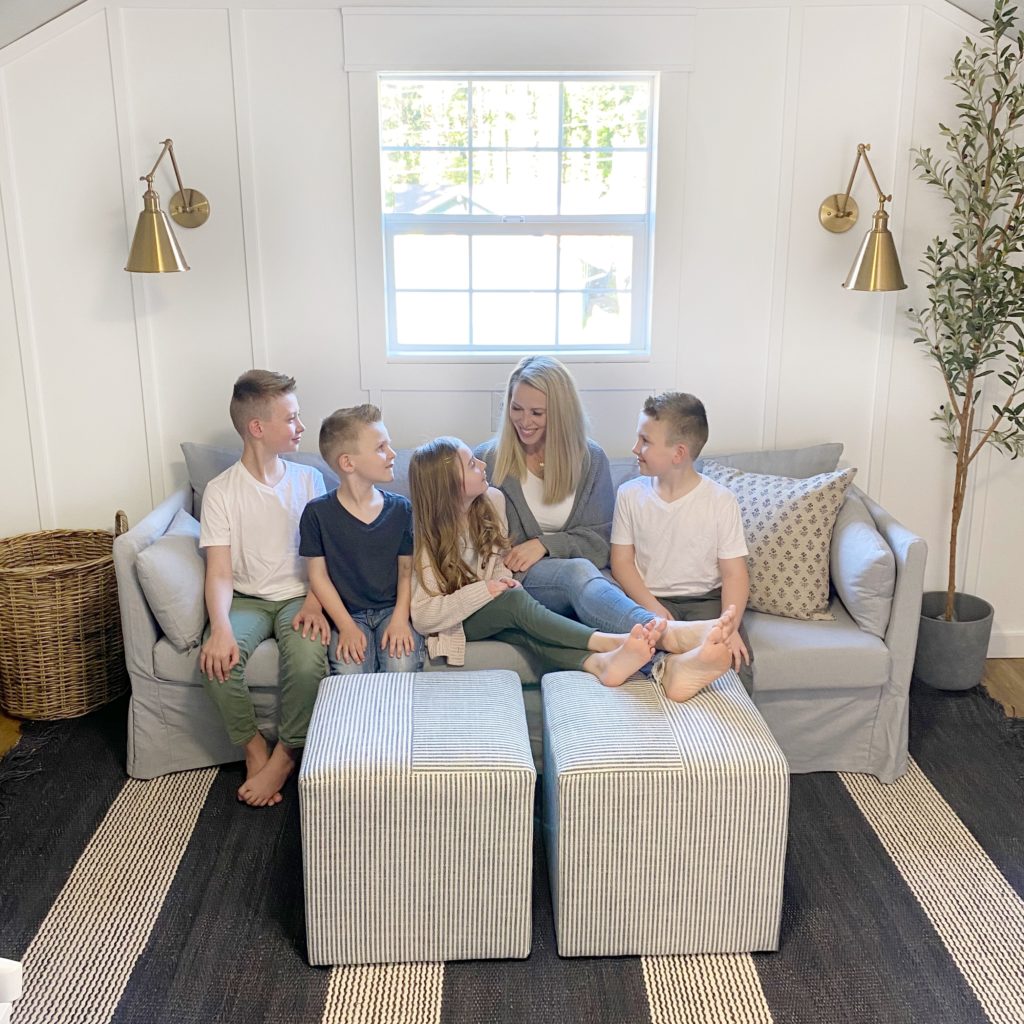 This room is complete, and I thought I would share all the details all summed up in one post! This room has gone through quite the transformations through the years but I can happily say it's done!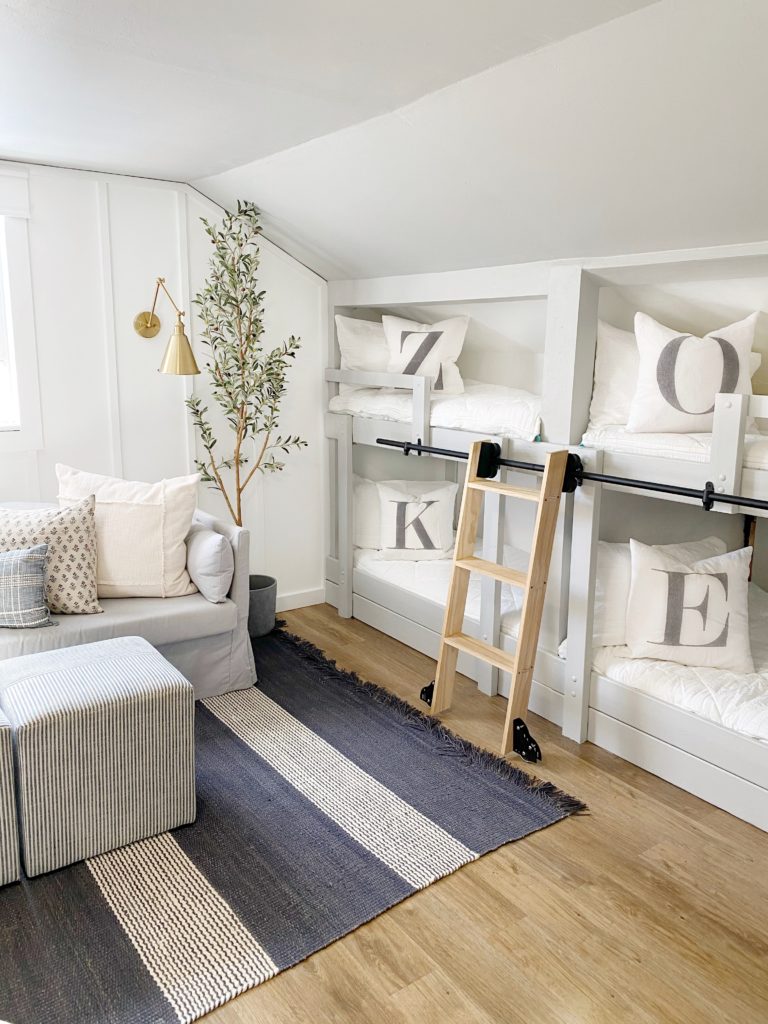 This bunk bed I get asked all the time if we have plans, it is such a unique space I don't think the plans would work for anyone else's house so we didn't make them. The bedding is BEDDYS and totally worth it! The mattresses we got custom made at Custom Mattress Factory.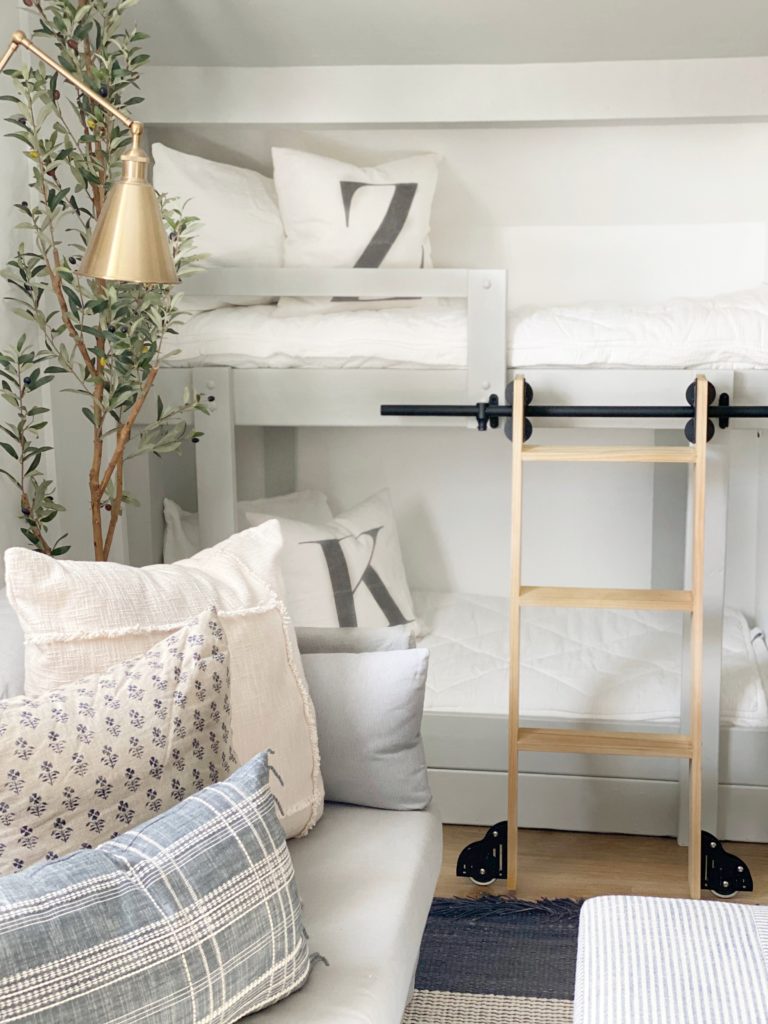 The library ladder was a favorite addition to this space you can see the blogpost HERE.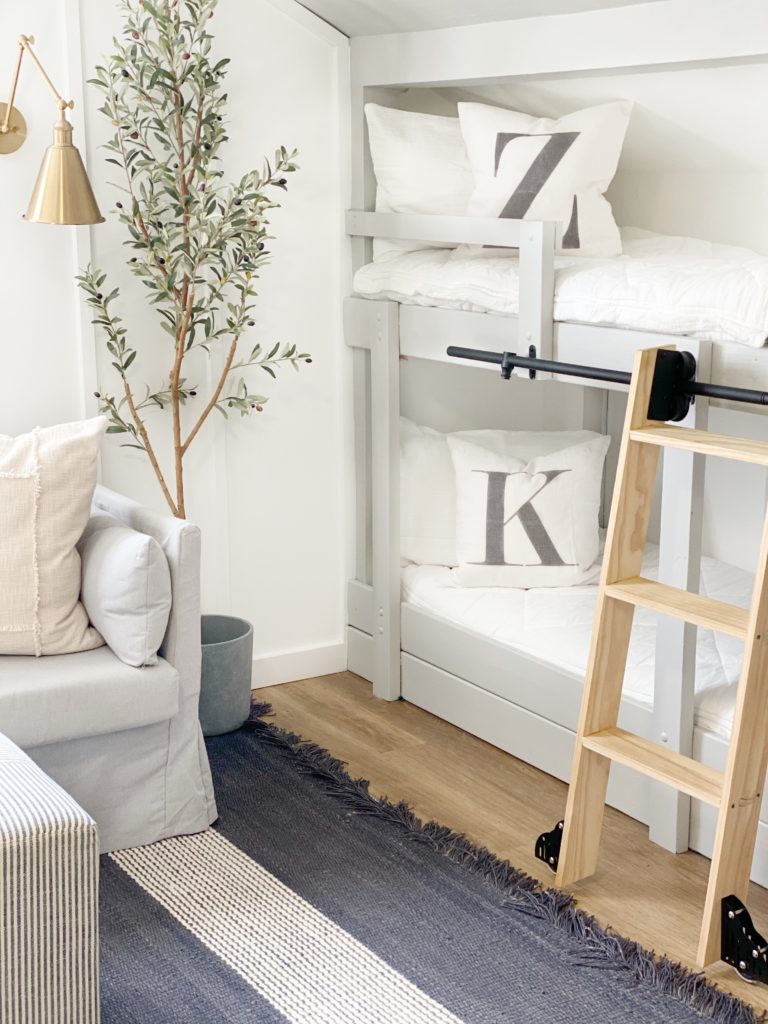 The couch is from ikea and you can see my review HERE.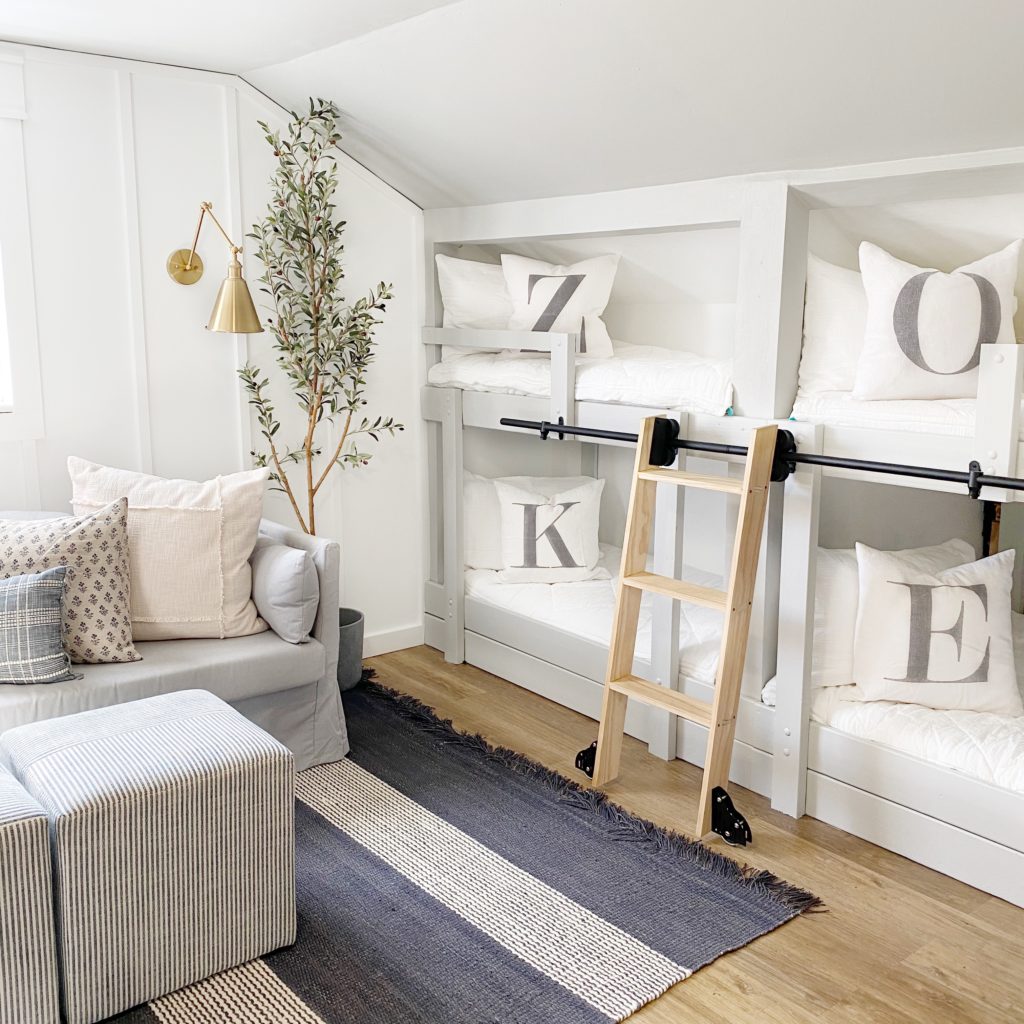 The paint is what we use in every color of our house HERE. I love that it's such a simple and soothing color with no hint of blue or purple.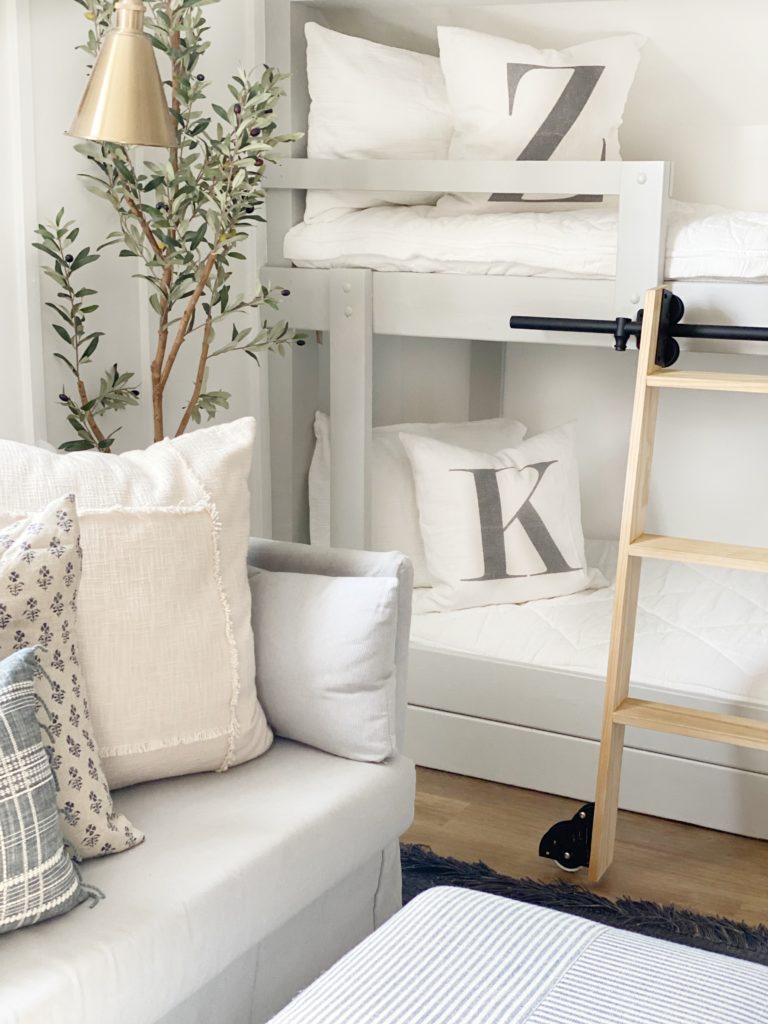 I planned to do a dark wall in this room, I may have tried it and instantly it felt so small so I went with light and airy – so glad I did!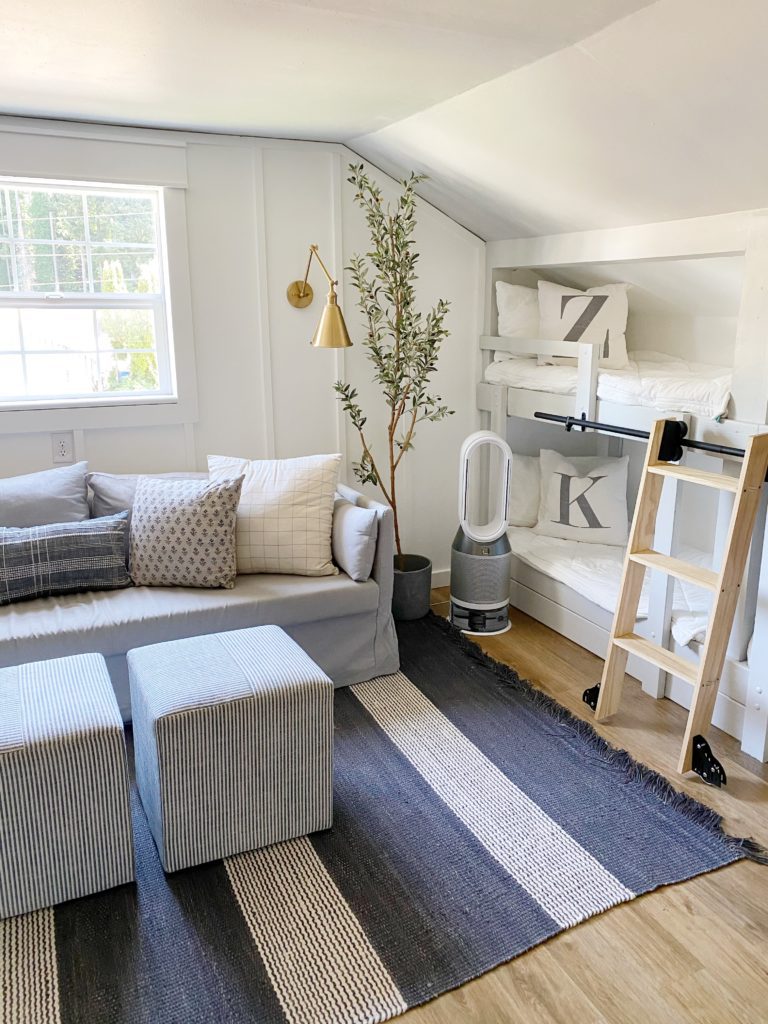 We did the Skinny Board and Batten and doing it all the way to the ceiling helps make the room seem even bigger which I love!
You can click on any of these images below to shop the Boys Shared Room.