The weather is getting chilly and all it makes me want to do is turn on the crockpot and make some soup! Today I will be sharing how to make my favorite Healthy Crockpot Soup – Kielbasa & Veggies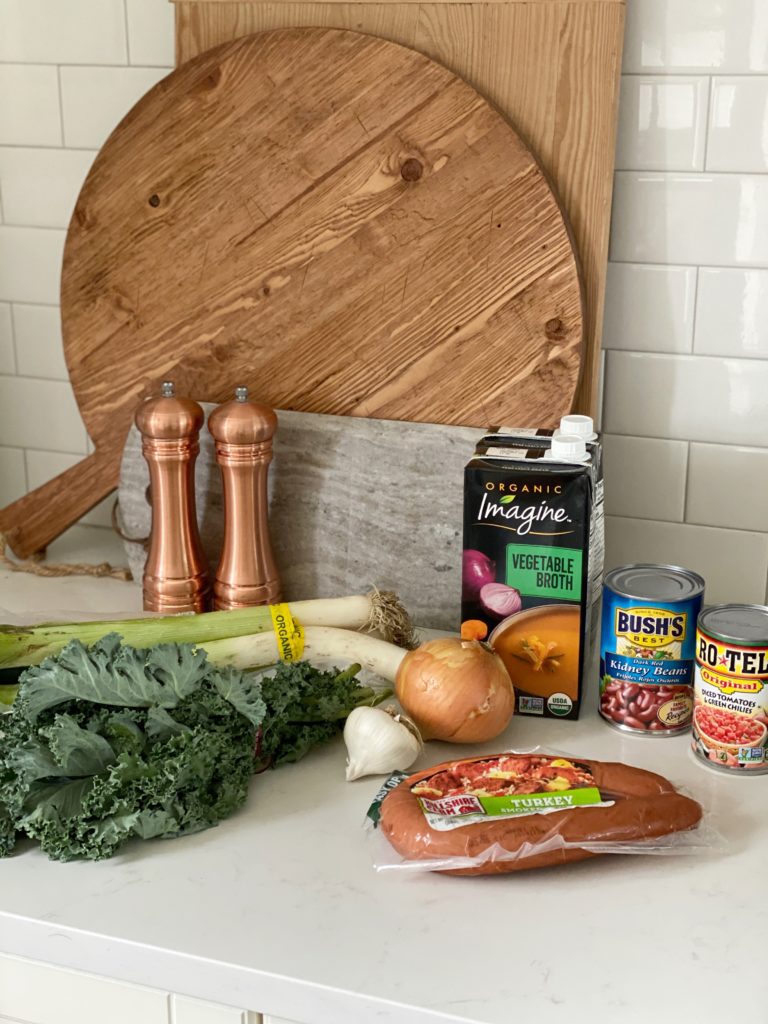 My house is smelling so amazing, and who would have guessed it with just these ingredients!
How to Cook it 3 ways!
With this recipe, you can cook it a few different ways – in a crockpot, in a pot on your stove or dutch oven.
Today I will be sharing how I make it in a crockpot but also letting you know how to make it the other ways.
Ingredients :
2-3 Medium Leeks ( chopped – just white and green)
1 bunch Kale ( chopped)
2 cloves garlic ( minced)
1 15oz can of kidney beans ( drained, and rinsed)
1 can of rotel
1 onion ( chopped) *optional
1 tsp olive oil
Kielbasa ( turkey or regular chopped)
6 cups vegetable or chicken broth
salt or pepper to taste

HOW TO MAKE HEALTHY CROCKPOT Kielbasa & Veggies SOUP
Let's start with cutting the leeks first. Have you ever cut a leek before?

What you need to know. For this recipe it calls for the white or light green part. The dark green is high in protein and stiff – it makes for good flavoring but not needed for this recipe so chop that off.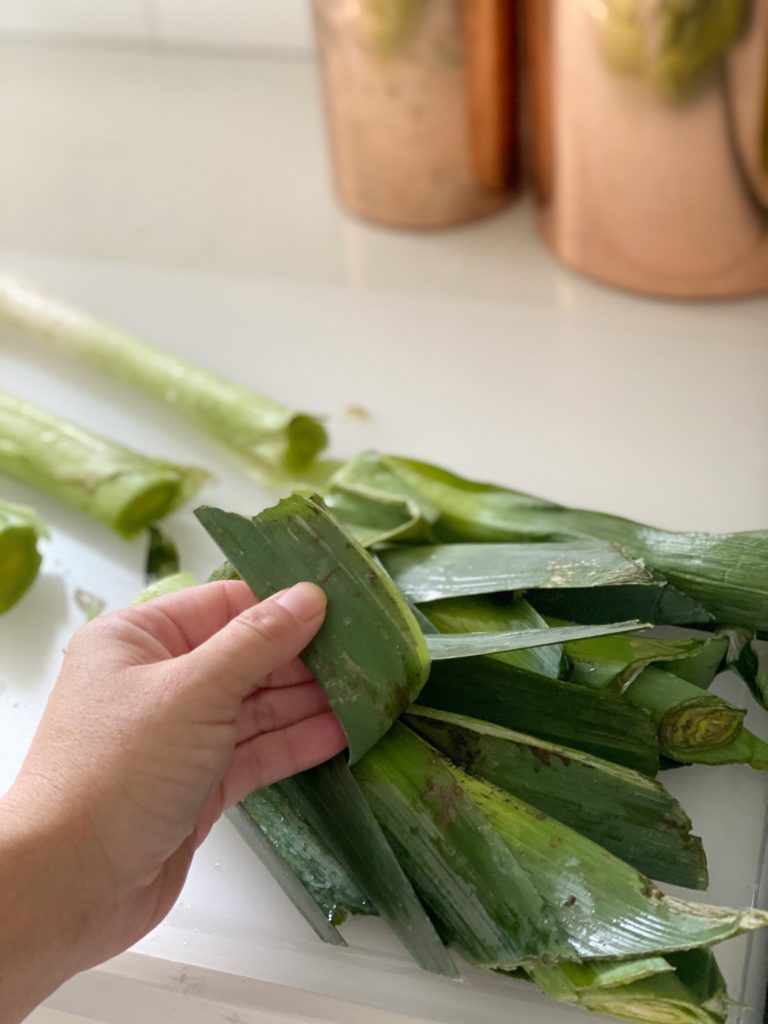 When you are cutting leeks make sure to really wash, since we aren't using the green I will be putting this in the compost.
Time to start cutting, and cut off right above the leek hairs.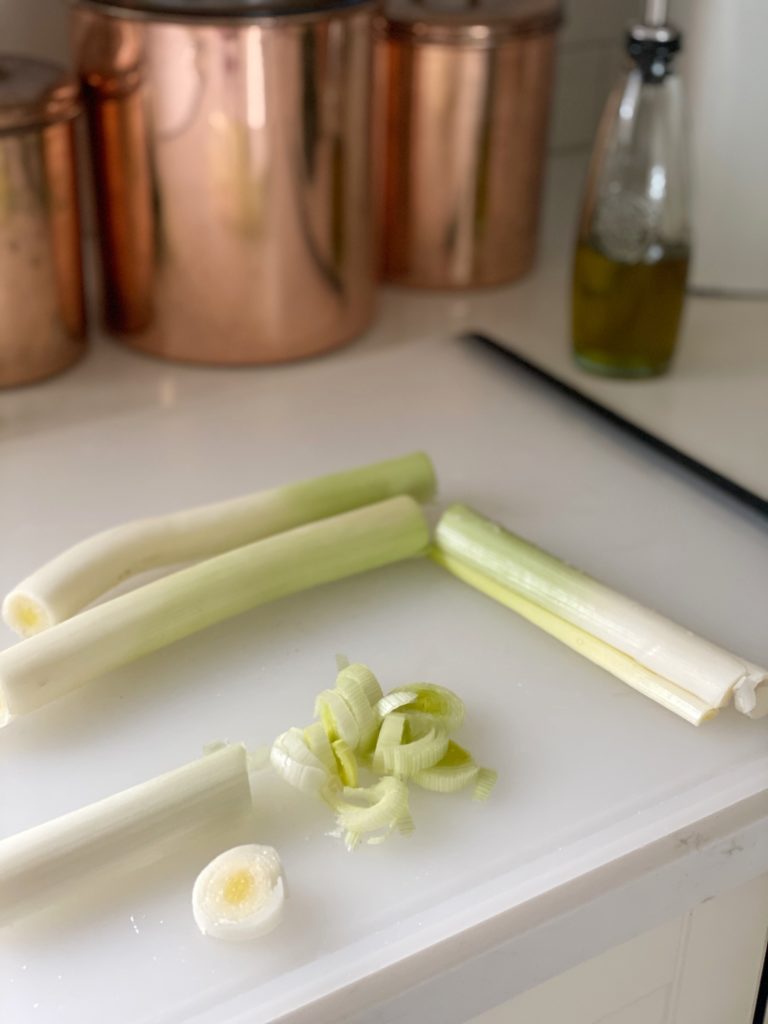 You can see here, you can cut it in two ways in a circle or a half moon. We will be cutting in a half moon. Then chop away!

When you are done make sure to wash the cut up leek in a bowl or strainer.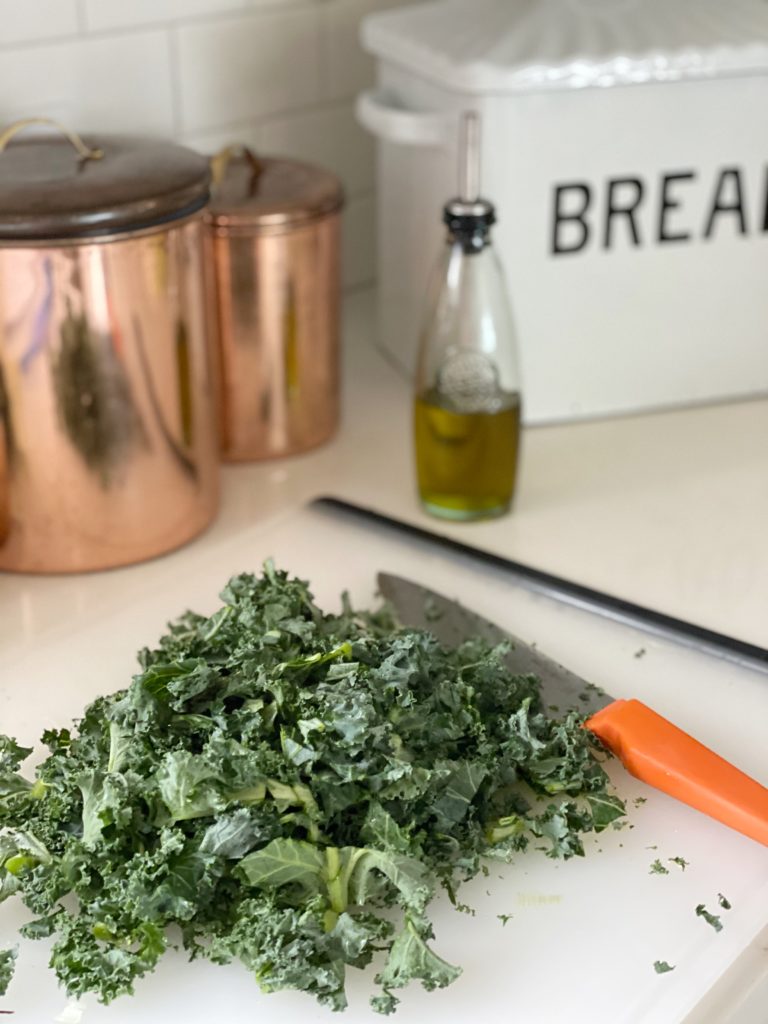 Next it's time to chop up the kale!
Time to mince your garlic and add it in! Don't forget to chop your onion and add it in too!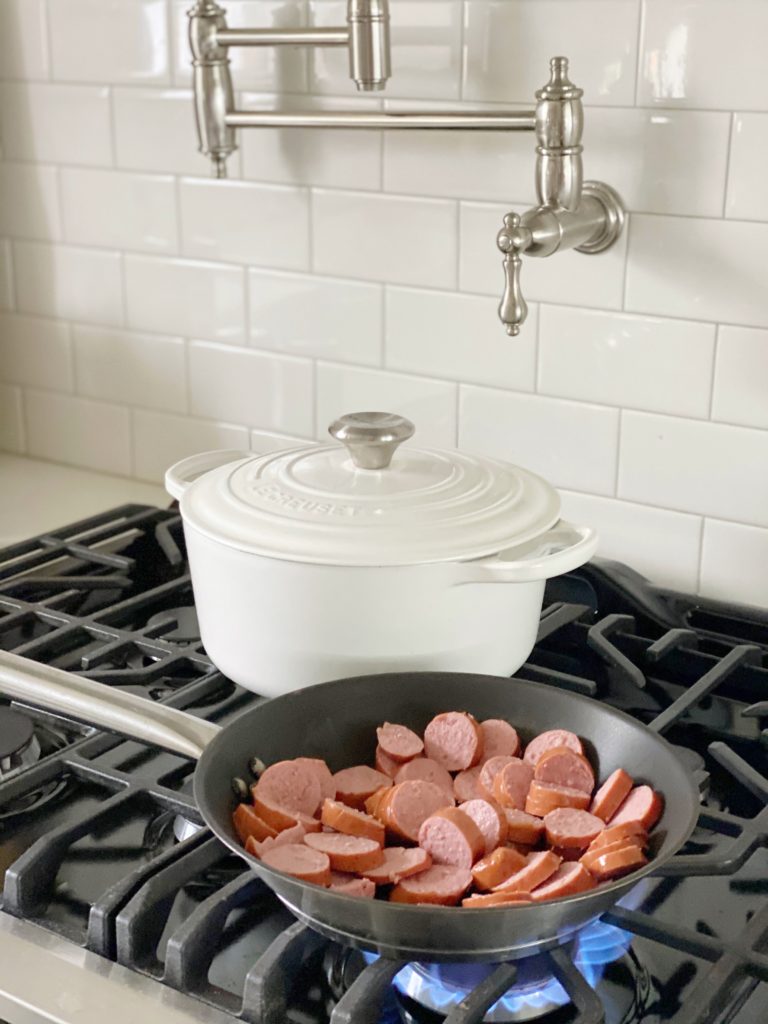 Add your olive oil, and brown your kielbasa.
Open your kidney beans and drain and rinse.
Look at all these gorgeous healthy colors! I just love this crockpot!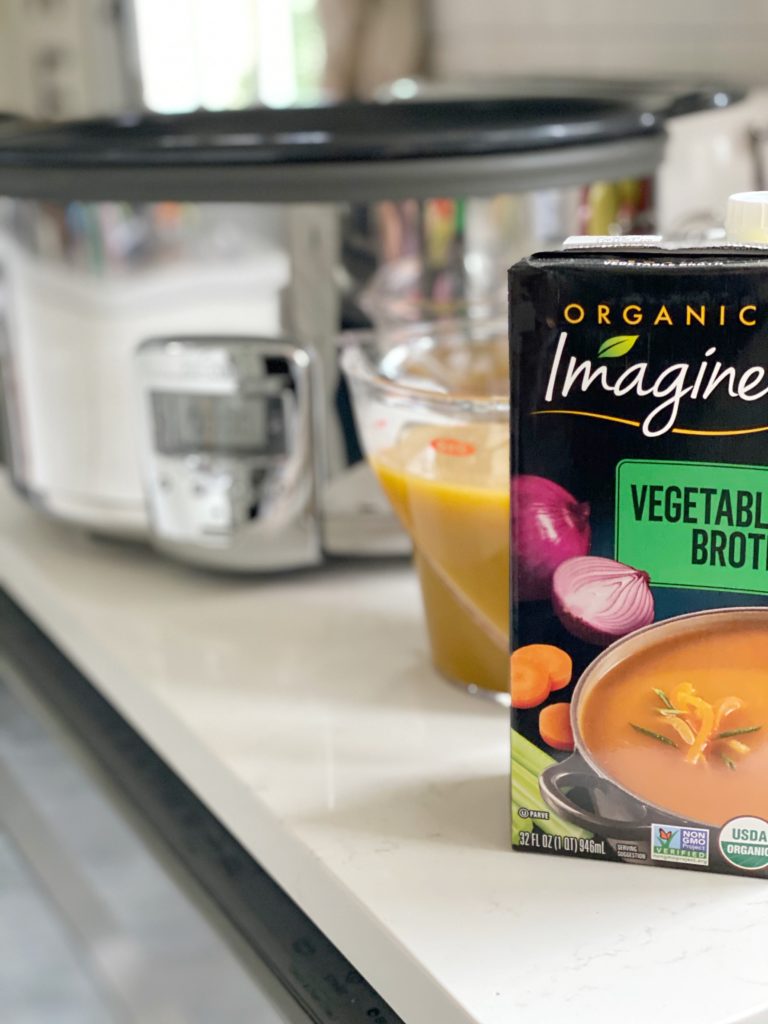 Don't forget to add your broth!
Add it all in your crockpot and time to cook!

It really all depends on what temperature you want and how fast to cook! Remember your kielbasa is already cooked and you just want the kale to get done!

When ready to serve add salt and pepper as needed.
I hope you enjoy this recipe for my favorite healthy crockpot soup, it is one of my favorites! Now to make some fresh bread! That recipe is coming next!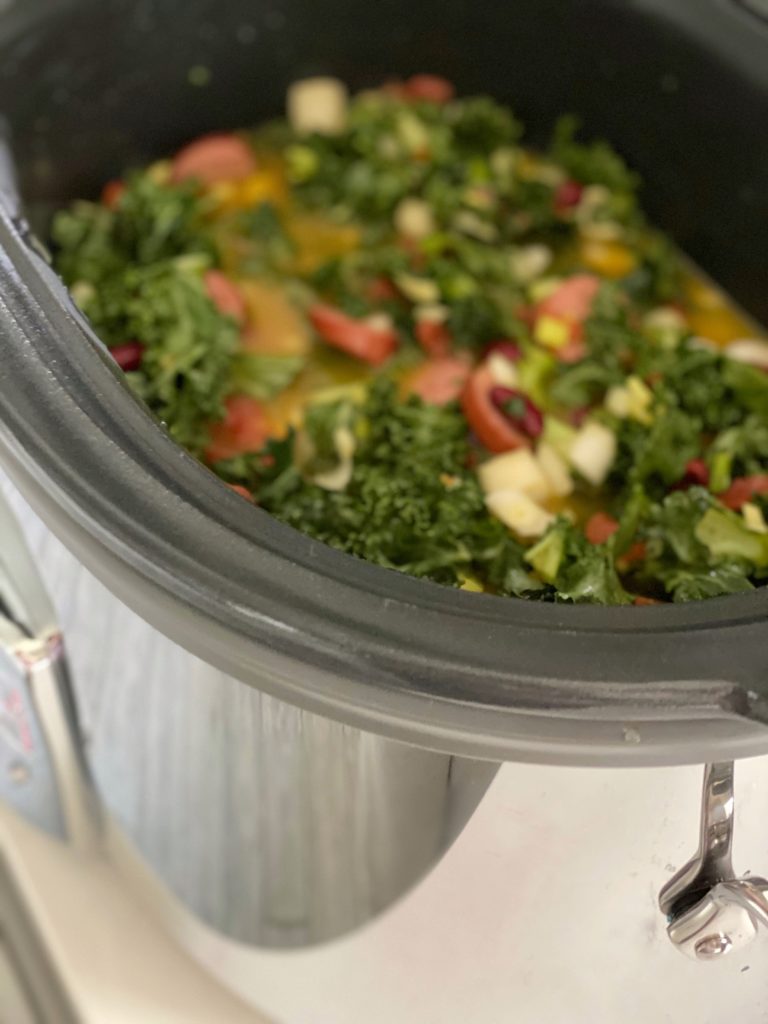 Now if you wanted to cook it on your stove in a pot or dutch oven :
Prepare your leeks, kale, onion, garlic, kidney beans and kielbasa.
Heat the oil in a large Pot or dutch oven using medium/high heat.
Add your kielbasa and cook until brown.
Take your leeks, garlic, onion, and kale cook stirring 3-4 minutes until soft.
Add your kidney beans, rotel, broth.
Bring to a Boil
Reduce heat to medium and stir occasionally for 30 min.
If you want to add salt and pepper you can.
Serve and enjoy!
TO SHOP THIS POST CLICK ON THE ITEMS BELOW :