BOO Bag Ideas – You've been Booed
We have many favorite traditions and we LOVE to do BOO bags and BOO our neighbors and friends! Let me show you some ideas + FREE Printables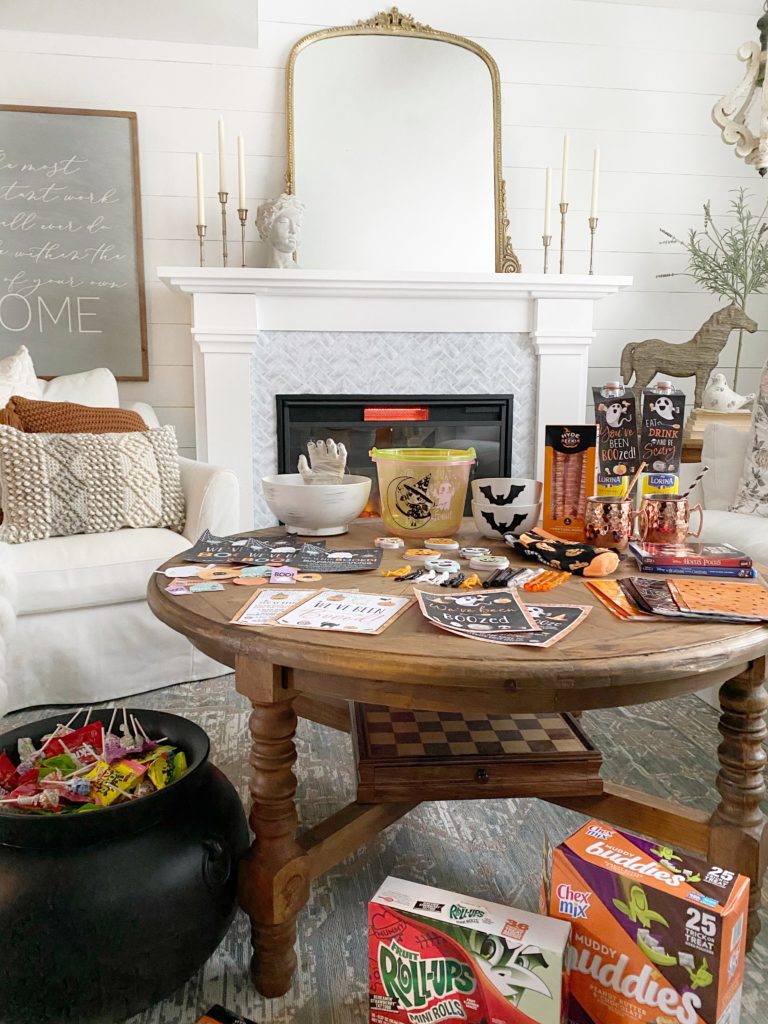 We are ready to put together these fun BOO Bags! We will be doing a fancier adult version and some fun kid ones for around the neighborhood!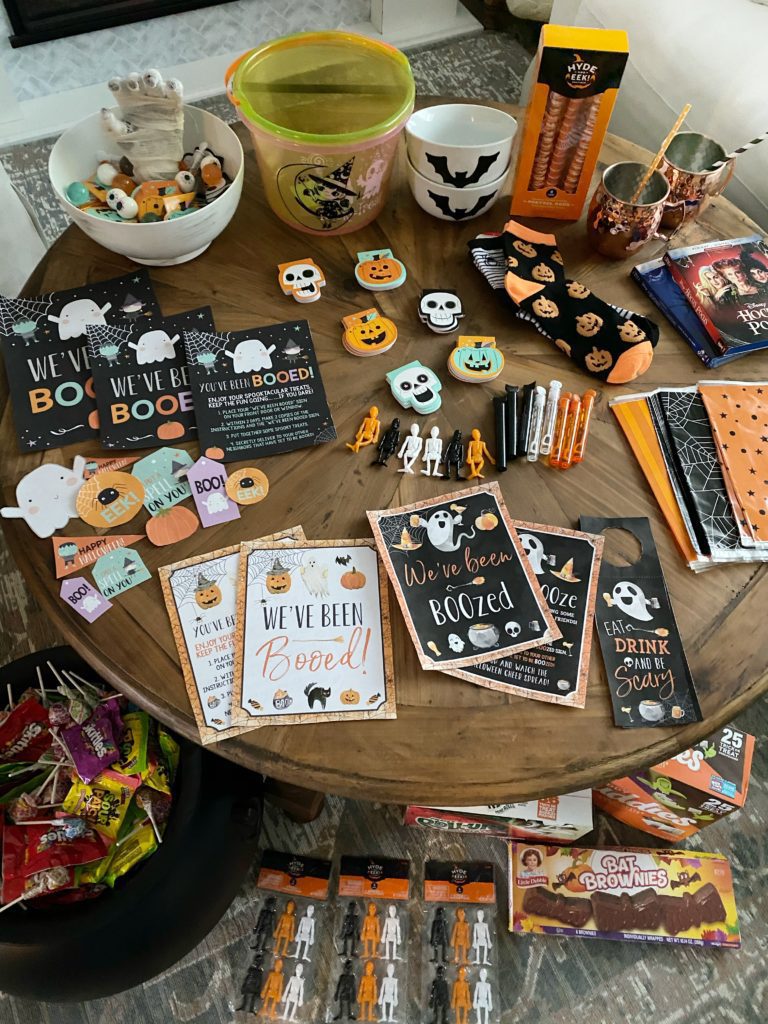 Just remember when doing Boo Bags – you don't have to go all out! We once had someone just drop off oreos and the sign and seriously that was amazing! It's the thought that counts.
Candy is always a fun filler to add and gets everyone excited for Halloween!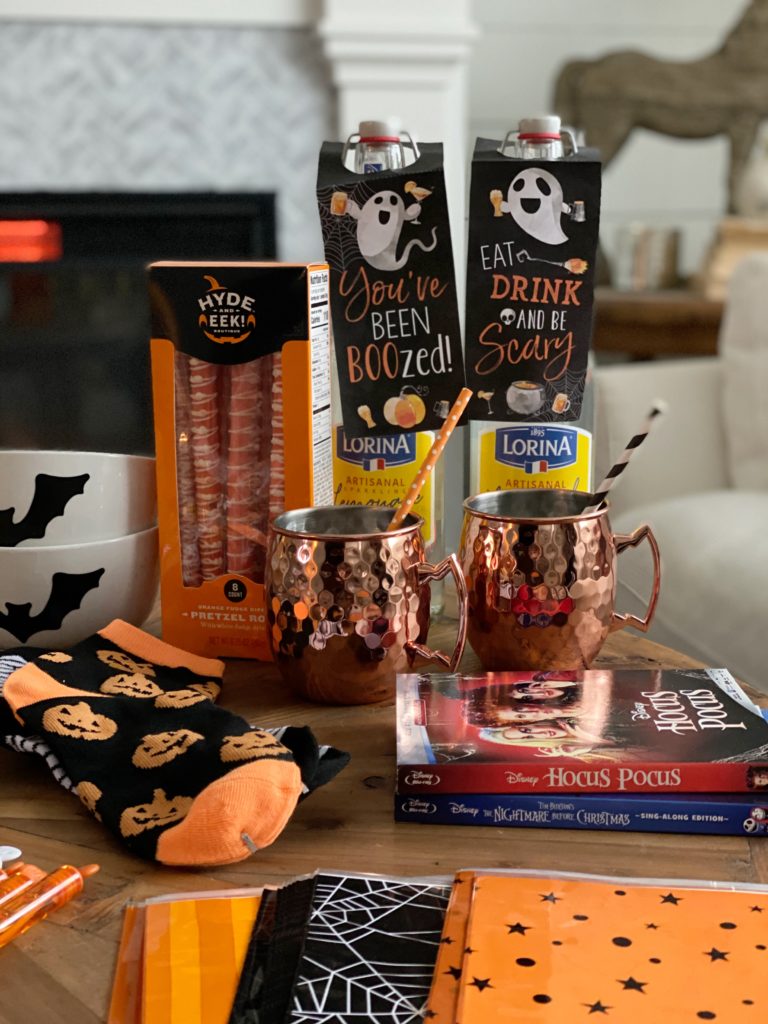 These are some of the items for the "fancier" boo bag!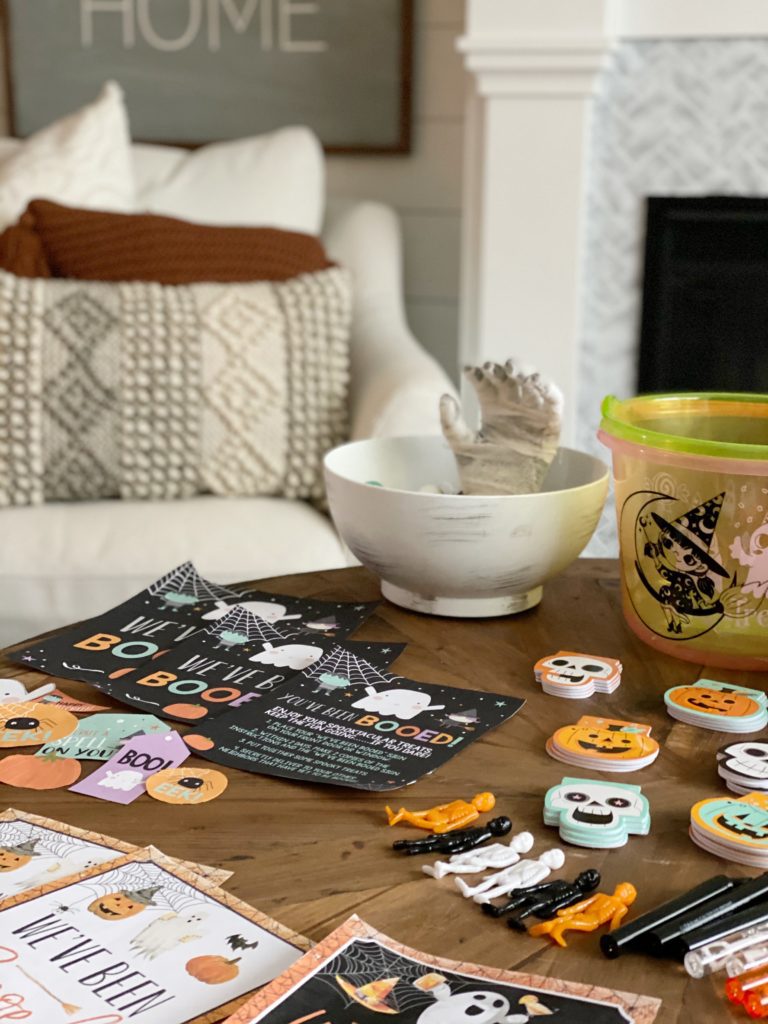 I love fillers that give the kids something to do, not just throw away. Little notebooks are so fun, bubbles make anyone happy, and my kids just love the sticky items like these skeletons!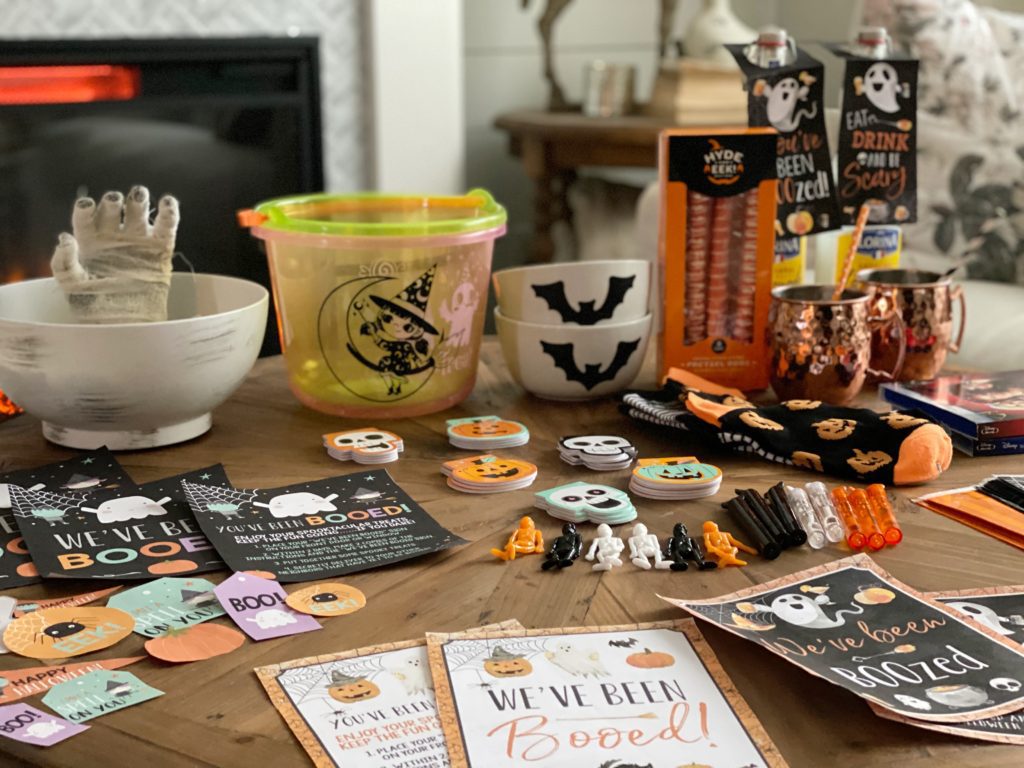 You can use buckets, baskets, or bags for this! Really anything goes!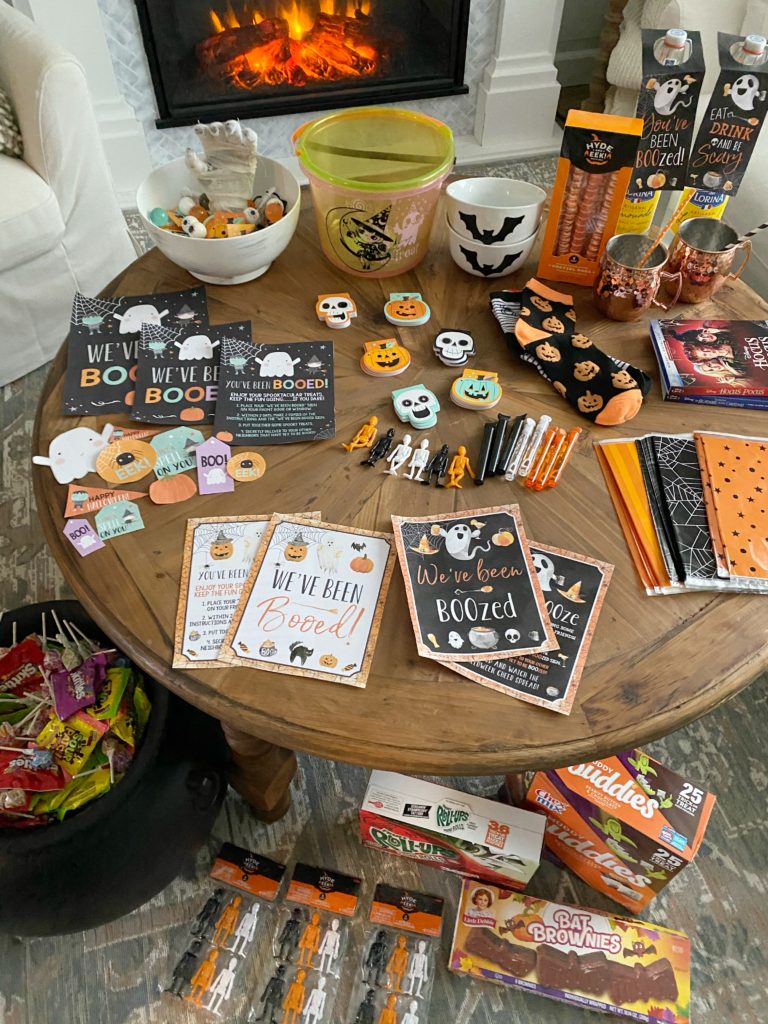 Don't forget some snack food too – always cheap and festive plus individually wrapped!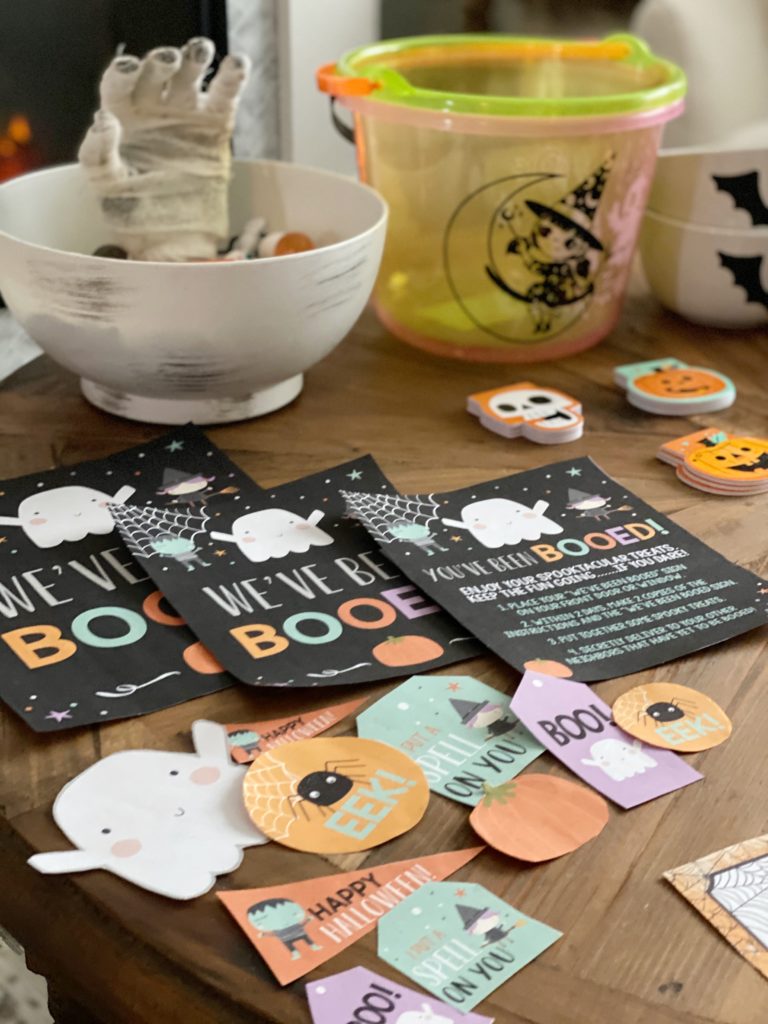 Here are the cute ghost and witch printables if you scroll further down you can print all 3!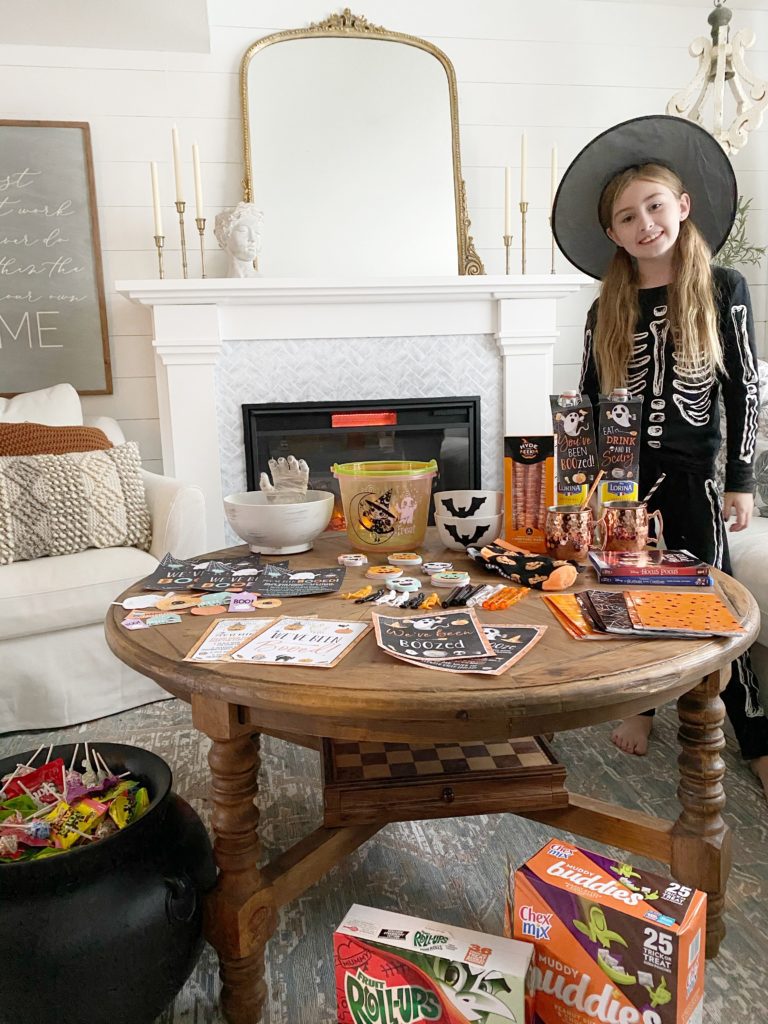 Zoe is ready to make the fancier adult version!
Here it is the fancier adult version! You can find the printable below.
Time to make the fun kid boo bags!!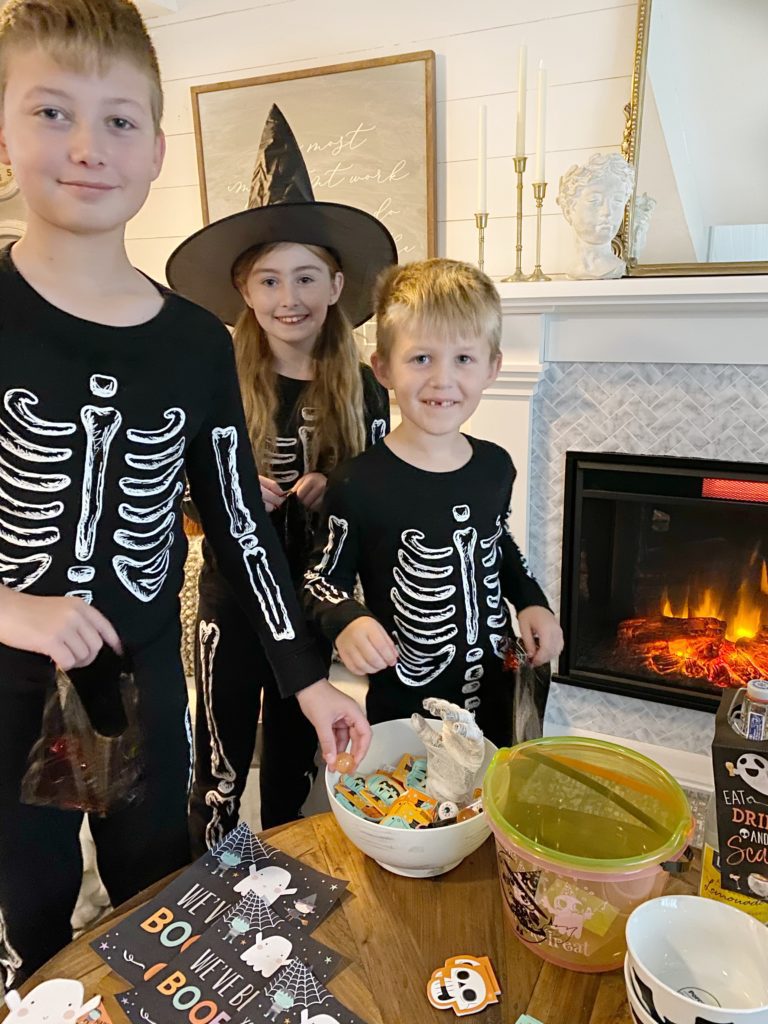 It was so much fun, ecsp with this bowl where the hand moves! Lots of laughs!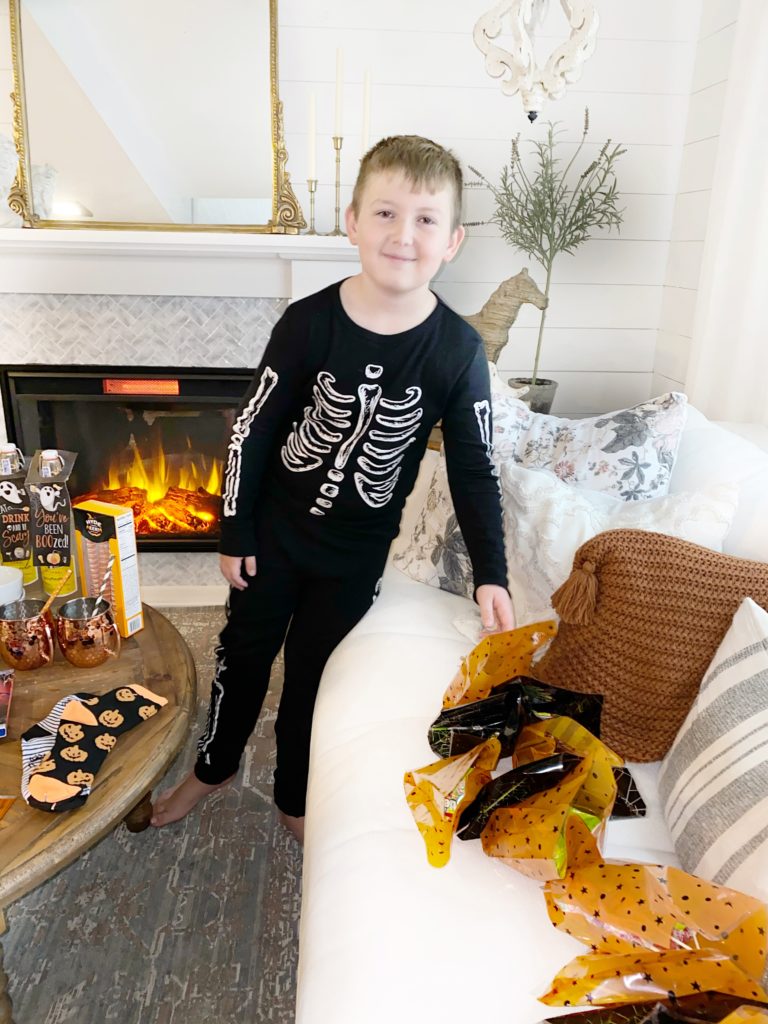 Here they are complete! I hope this gave you some inspiration! Have fun printing and make sure to tag me HERE on Instagram if you use them I would love to reshare!
TO SHOP THE POST :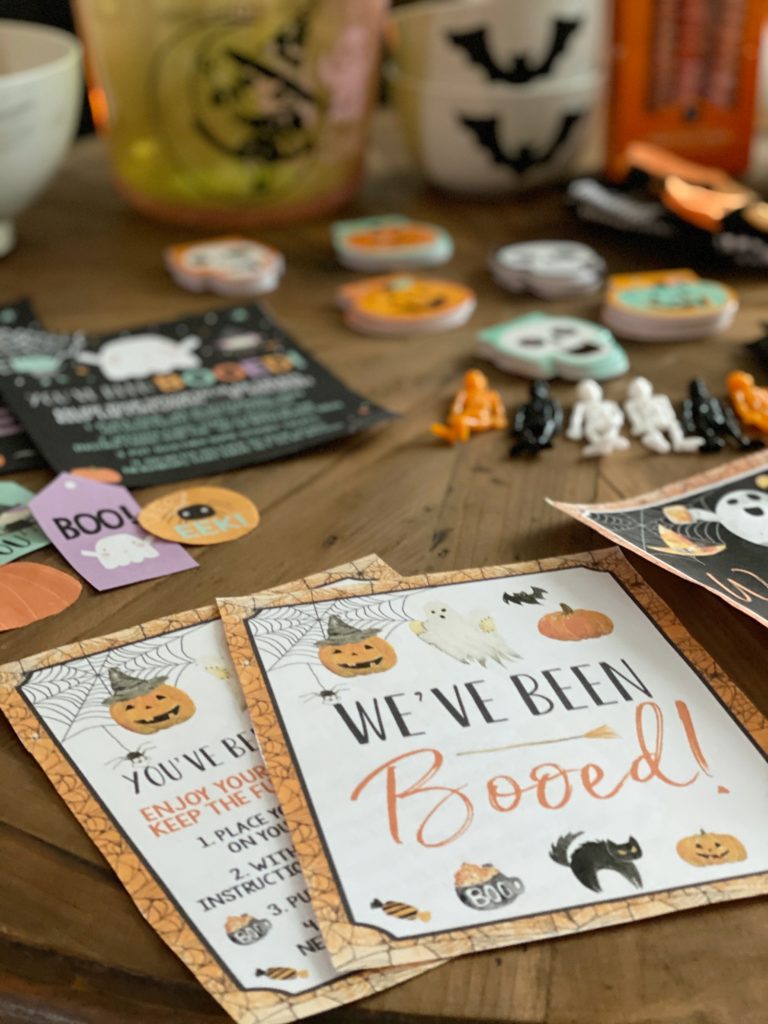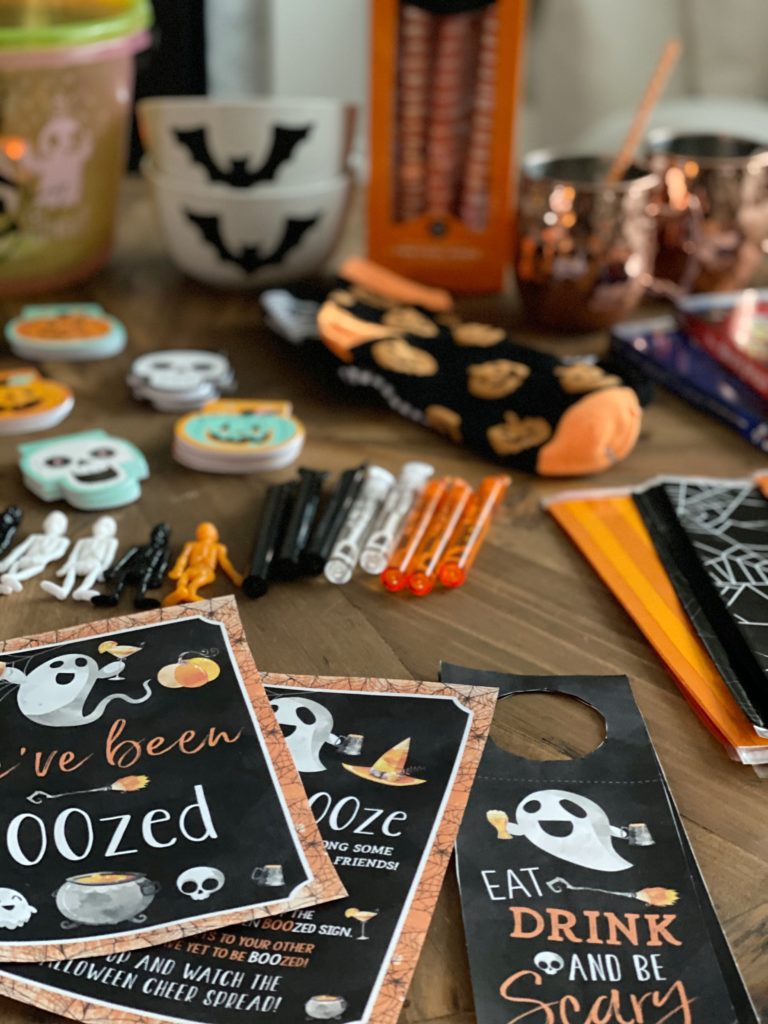 HERE ARE SOME MORE FUN PRINTABLES BELOW THAT I LOVE ON ETSY!