Boys Shared Bunk Bed Room
Do you love bunk beds, but don't like them taking over the whole room? We turned our closet and weird alcove into built in bunks and its been the best to maximize our small space for their shared room!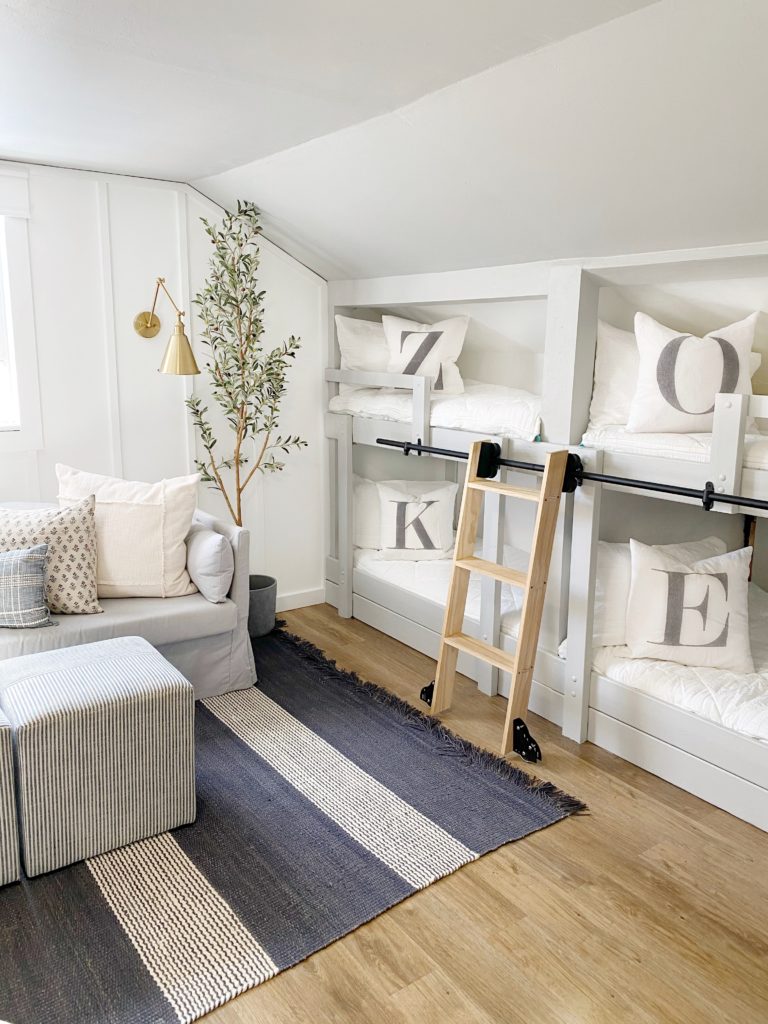 Its hard transitioning a room as the kids grow, but this space is just perfect for their ages. They still have all their toys just tucked away, we did get rid of their play kitchen which was a sad day! The boys wanted their room where they can hang out and play and that is what we created!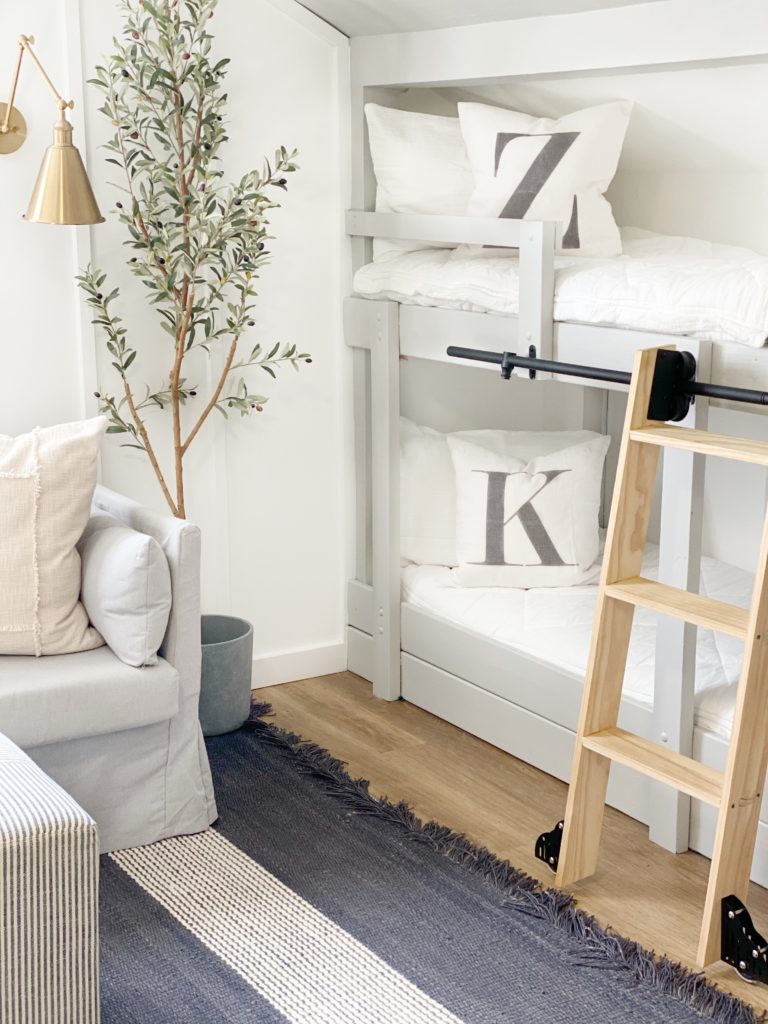 When I first designed this room I planned on doing a dark paint on the wall, but it made the room seem so much smaller. We decided on my favorite Behr Colors – Painters White and Dolphin Fin. If you want to see how we did the Skinny Board and Batten Wall you can see HERE.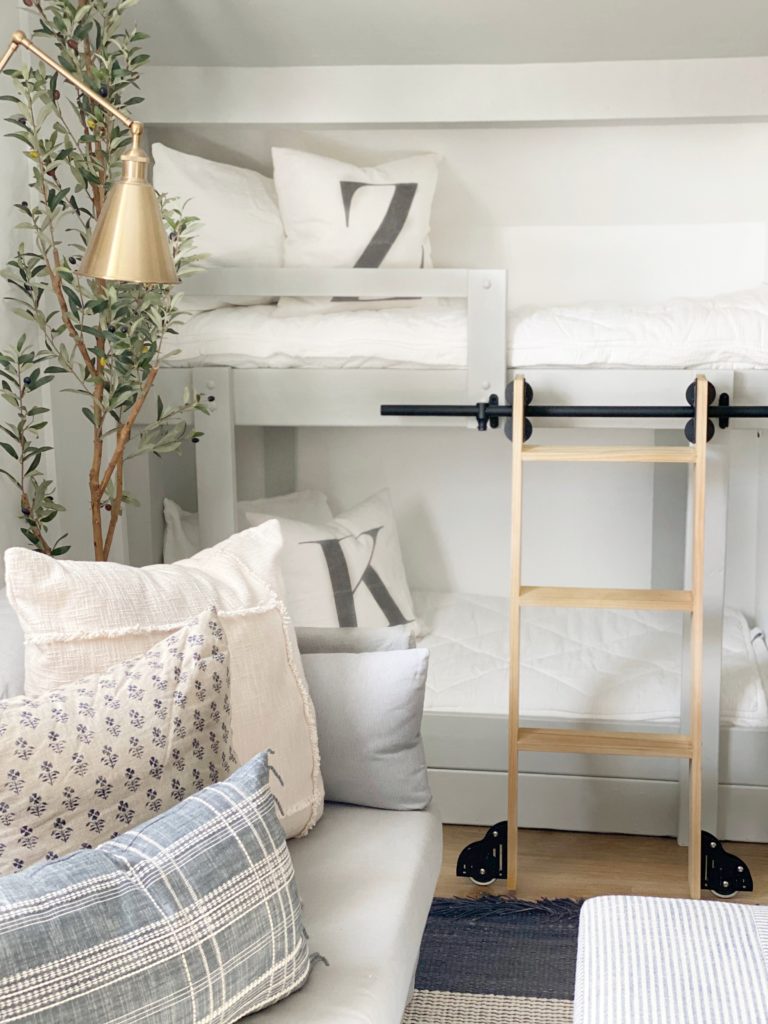 Adding the library ladder was one of the kids favorite additions to the room along with the couch so they can lounge and actually all sit together. You can see how we made the library ladder HERE.
One of my favorite parts of this space is the Beddys bedding! We have had it for so many years and go through different designs! I love how this Love at First White brightened it up so much! The best part is the kids are able to make their bed every day – perfect for these small spaces!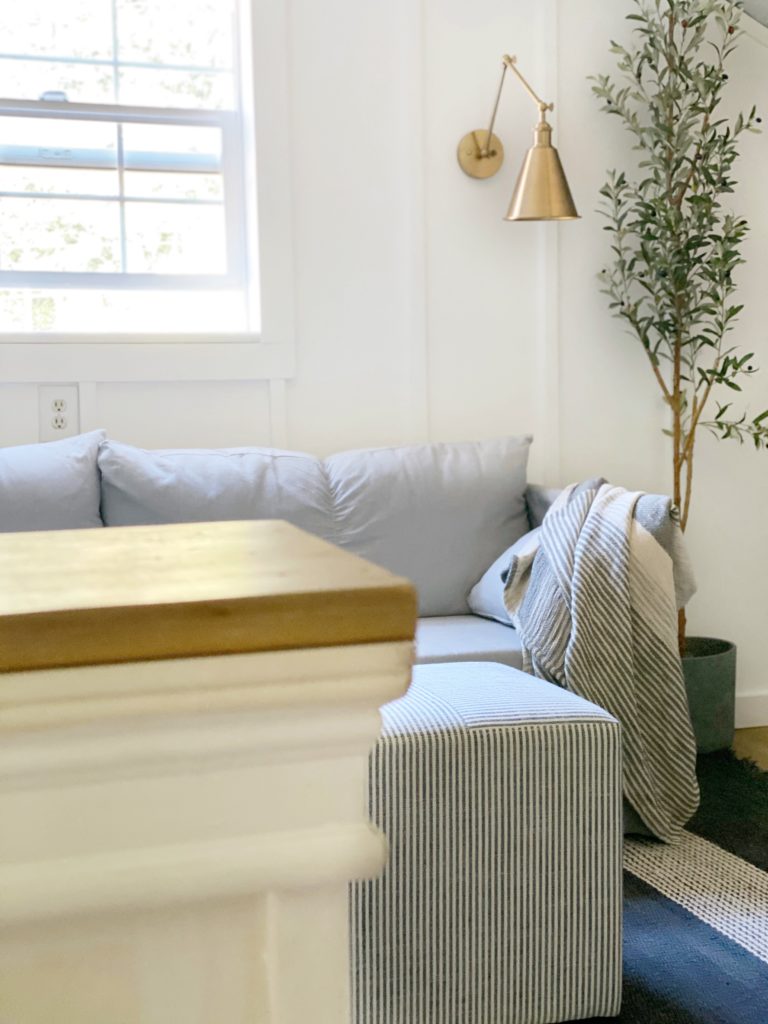 I loved adding these lights to the space. These aren't hard wired we just added these puck lights and viola – we have light!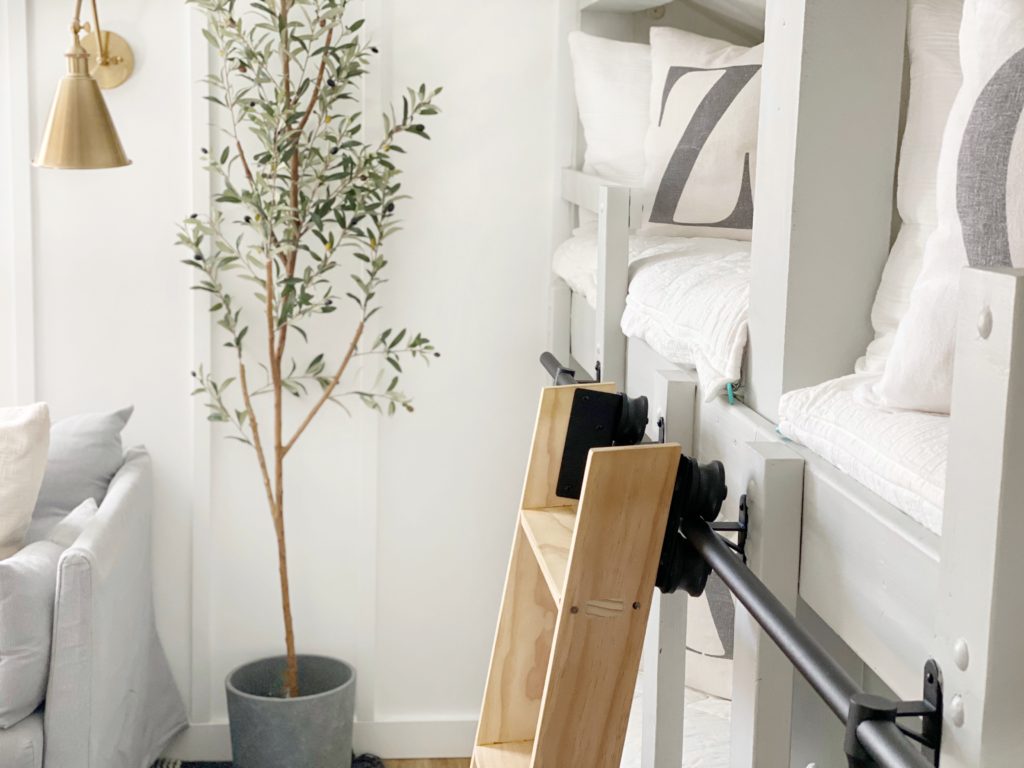 For all the sources click on the photos below :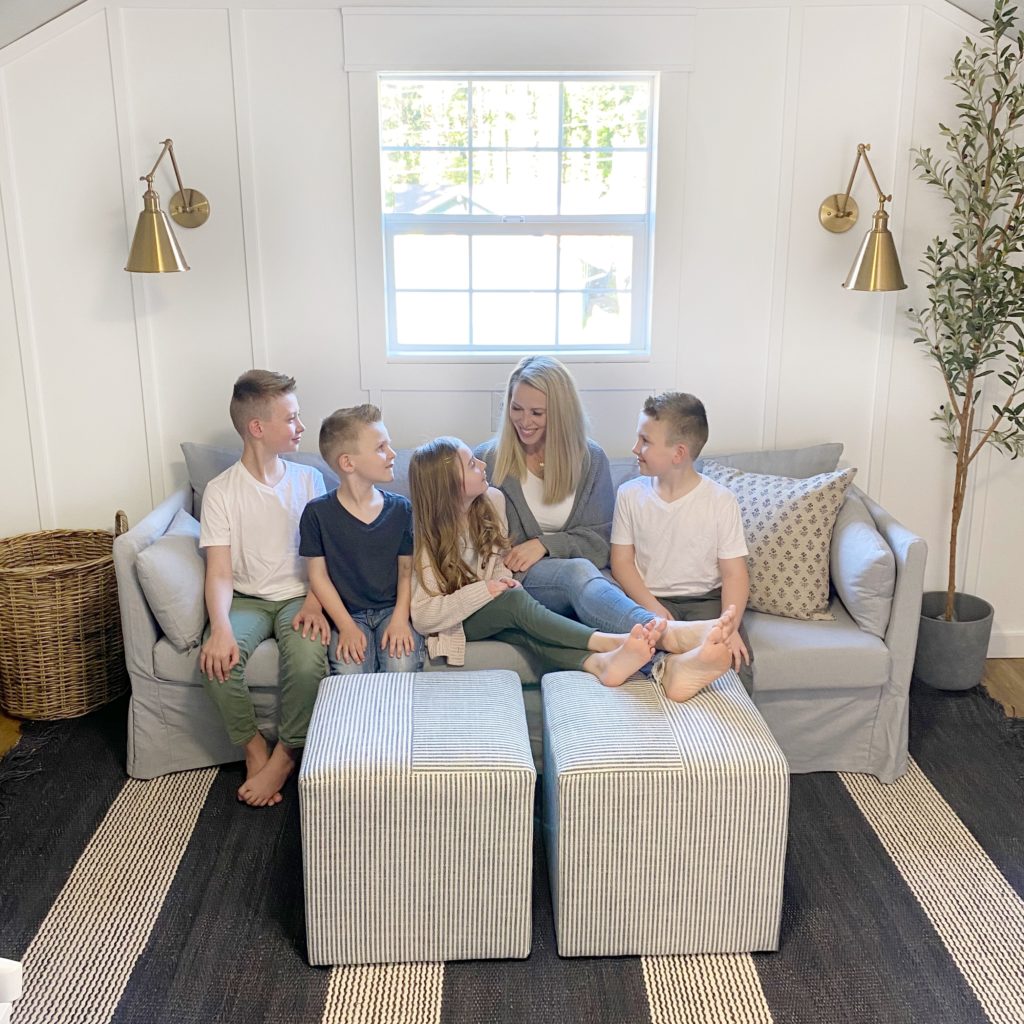 I hope you loved seeing the boys shared room, I will be showing more of it soon. Make sure to check back for a fun DIY in here!