How do you make a shared bedroom and playroom work? Their room is almost complete and I will tell you why we changed it!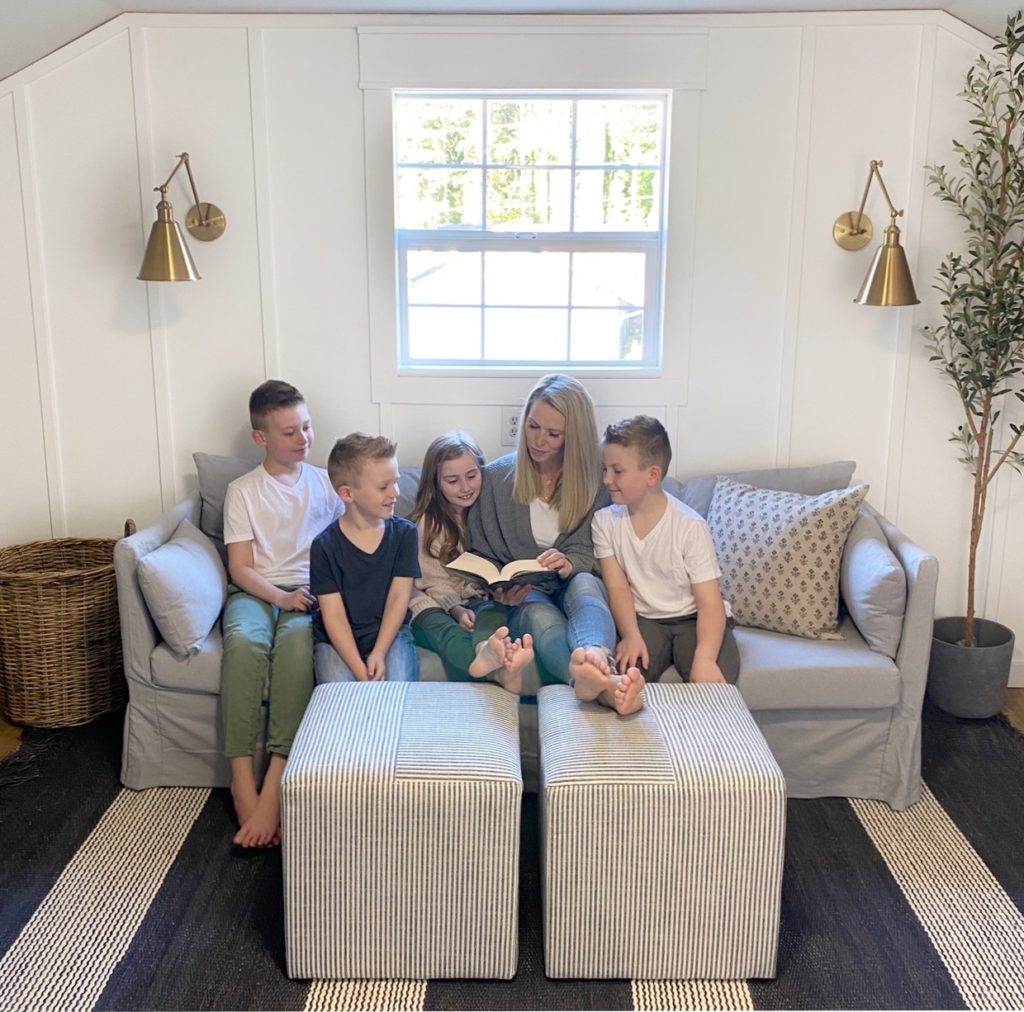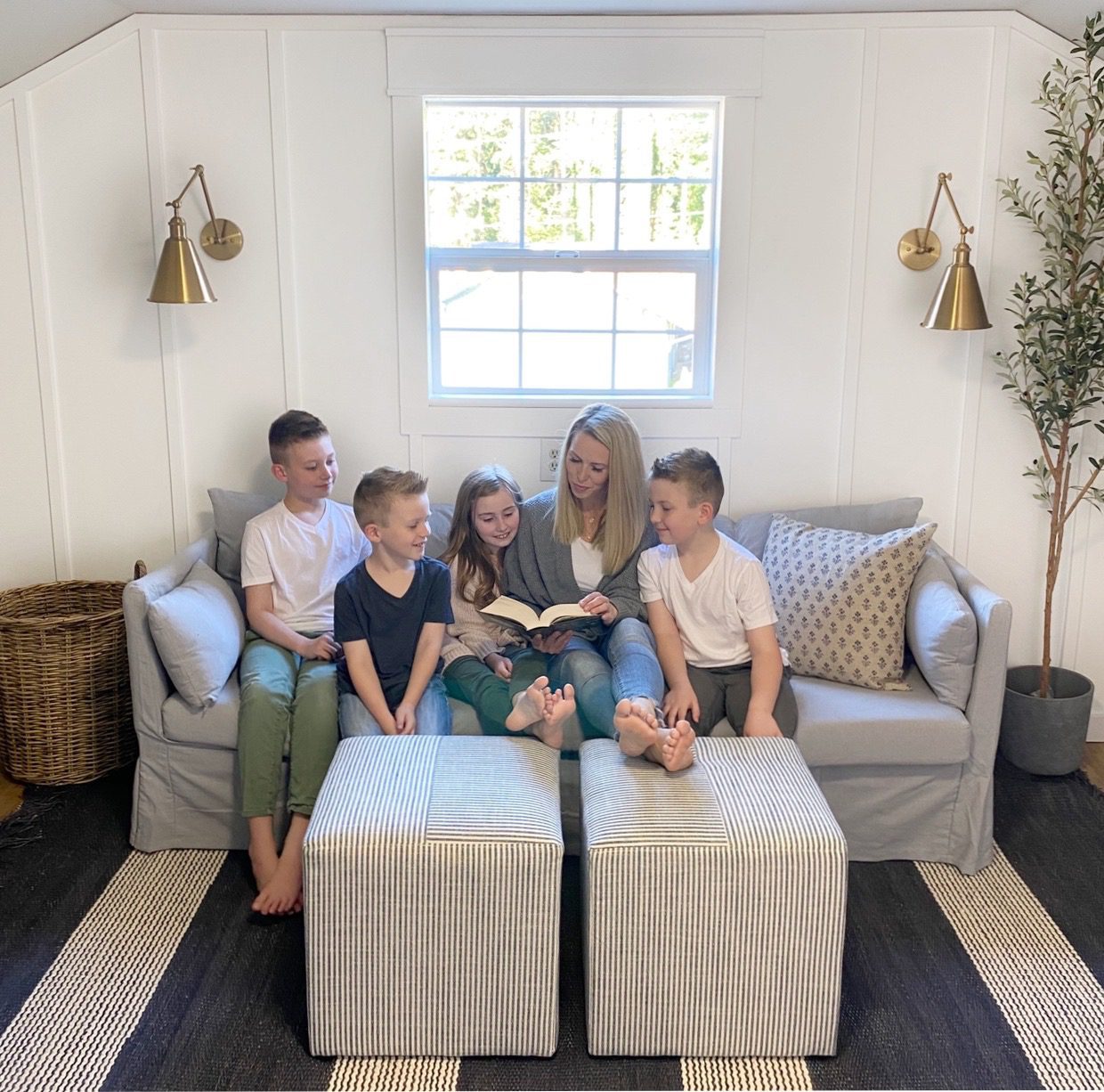 I have gotten the question a lot, why did you switch their room? I loved it before. Well, if I change a space its normally because it isn't functioning for us. My kids were all sitting on a tiny bench in front of their tv all together and had no room to hang out. With being home all the time we had to find a solution. Ready to see a little more of the boys shared bedroom / playroom?
We found this sofa, it was a great price and the perfect size for the kids and us parents!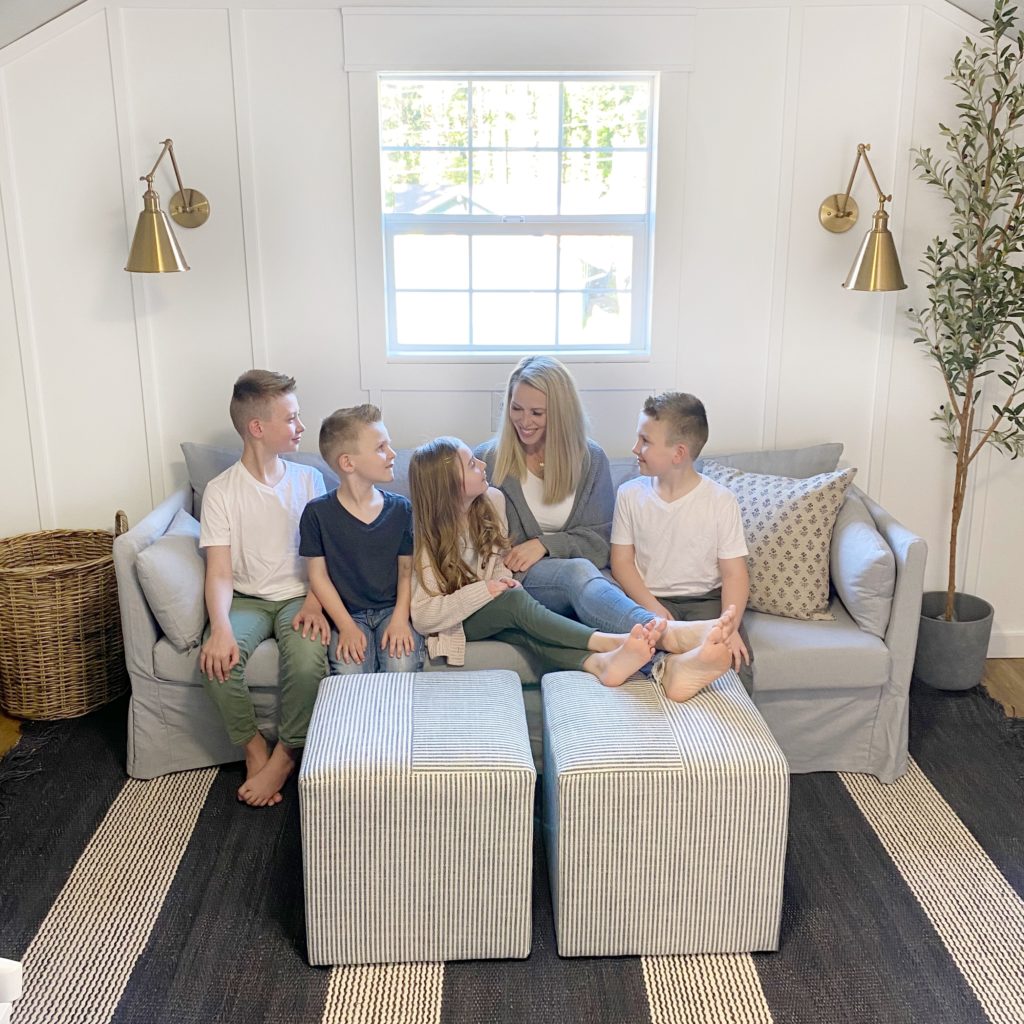 Since we switched this space, I am afraid they never want to leave and who am I kidding I don't want to either!
I love these ottomans, they are not only pretty but they are functional!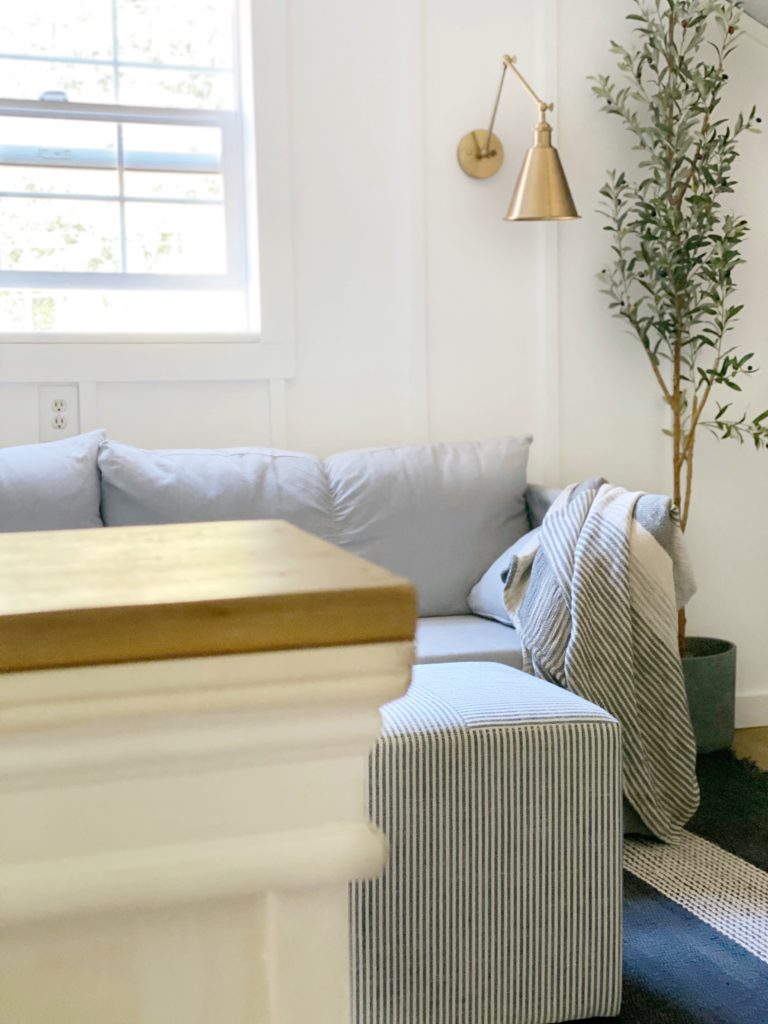 We just added the lights, and put a little puck light in since we didn't want to hardwire them. The kids love being able to use a remote and turn them on.
Here are some happy kiddos! They are loving this space so much!
We have just a few more things to finish up in this space, and I can't wait for it to be complete! You can use the links below to shop this room! Let me know if you have any questions below.
To shop the post click on these photos :
PIN THIS IMAGE FOR LATER, AND COME PIN ALONG WITH ME HERE.