Mudroom Organization – Back to School Gear
Mudroom Organization, it is time for back to school! Today I am sharing all things getting ready for school including all our supplies and gear! Let's first head to Walmart!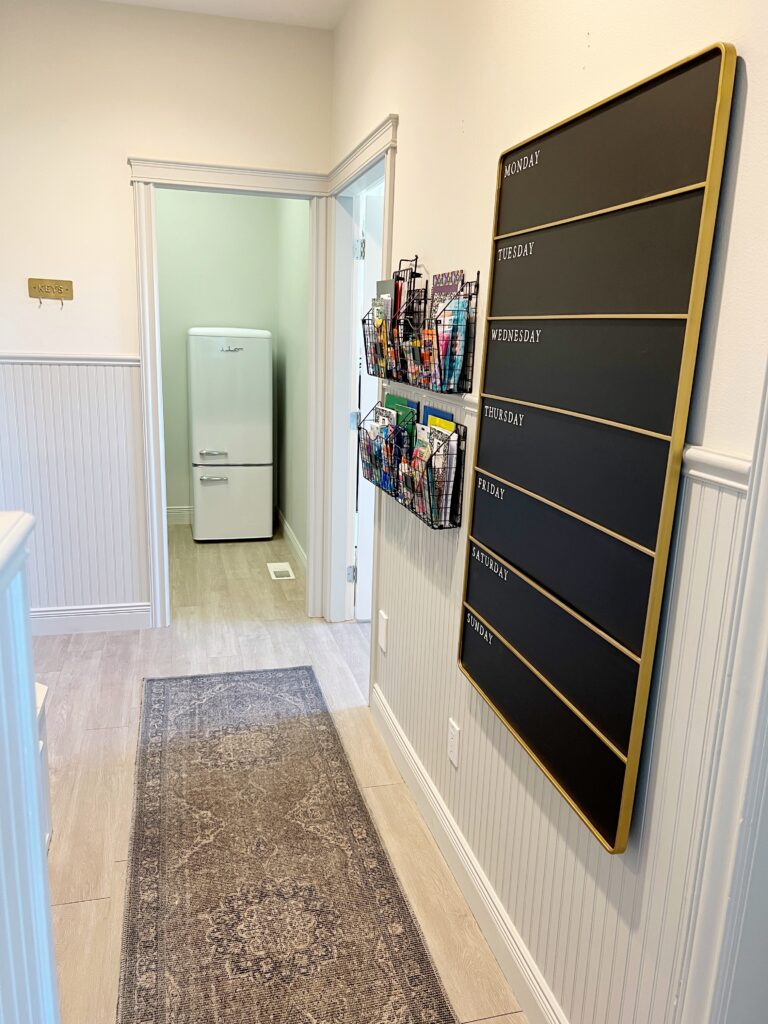 Wether you are just starting school or already have Walmart has everything you need! I love to stock up not only for school but at home! I found so many amazing deals and I love Walmarts Pen+Gear brand! I thought it would be fun to show you how we get ready and how we keep organized through the year!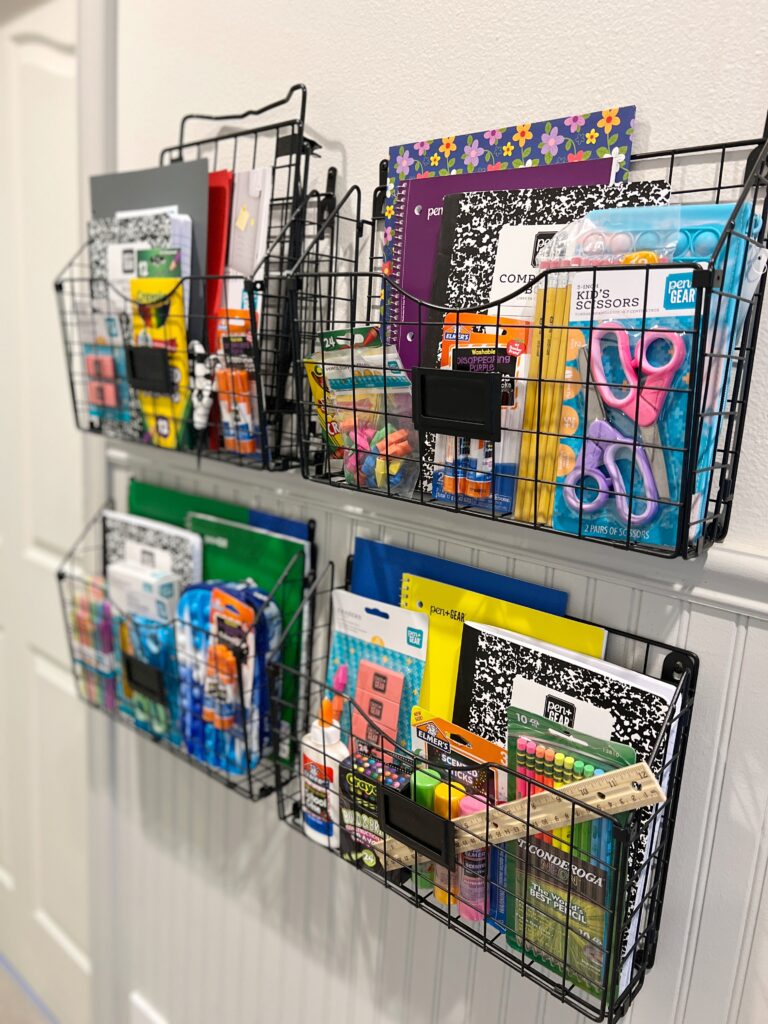 Each kid has a little hanging file folder, we had these but I want to trade them out for the Pen+Gear ones! Having something like that will keep you organized and after they grab their school supplies you can keep all their paperwork in it!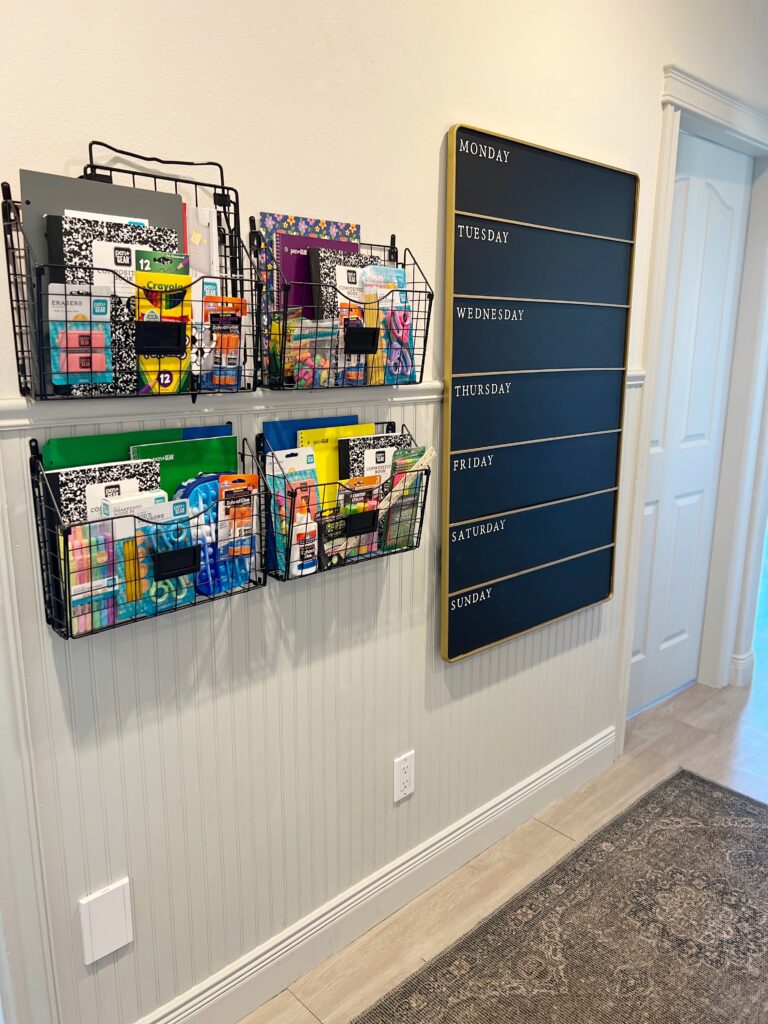 What are ways you find to make your school year easier? I am glad I can find everything at Walmart! Now lets get to more of the mudroom and see their backpack set up and school fridge!
The kids were so excited to pick out new backpacks and they found these Reebok ones! We might have had to order one more and it comes today, so grateful for Walmart's quick shipping!
Having this little mudroom area / dropzone makes it so easy for a good school year! Just grab some hooks and add your backpacks!

* Rug, mirror, and hooks all from Walmart too!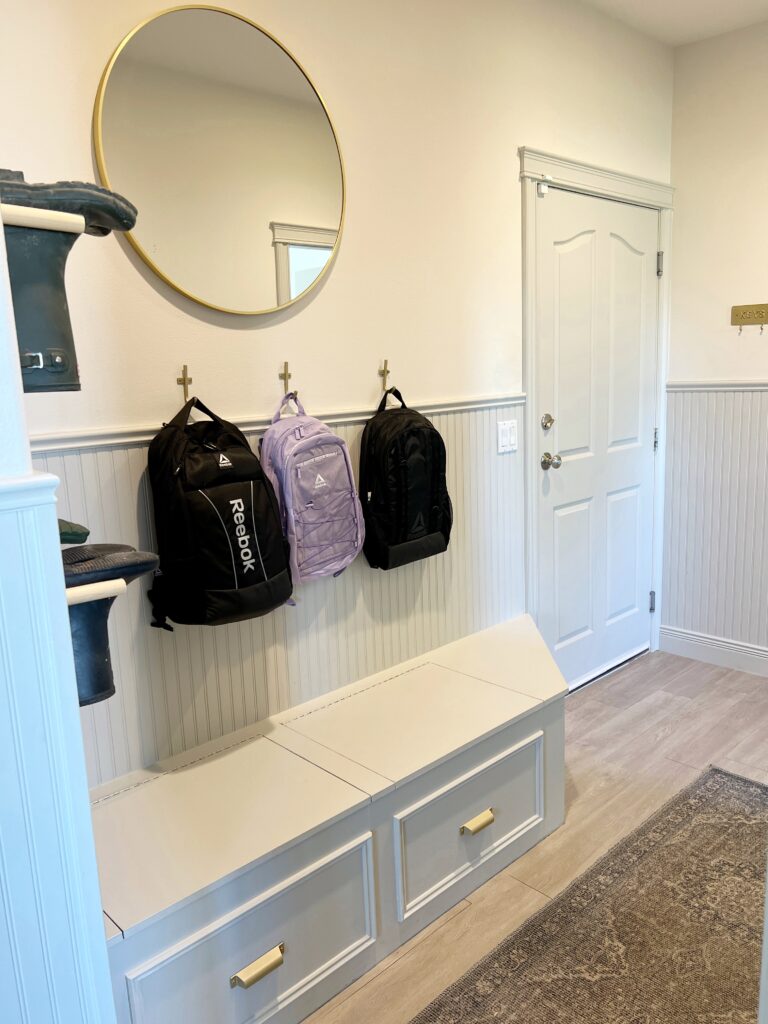 Now that this space is ready, let me show you where we keep their lunch boxes and thermos!
These bentgo boxes the kids have wanted for so long, they are so fun and great to keep organized! I love that they are easy to clean and so cute too!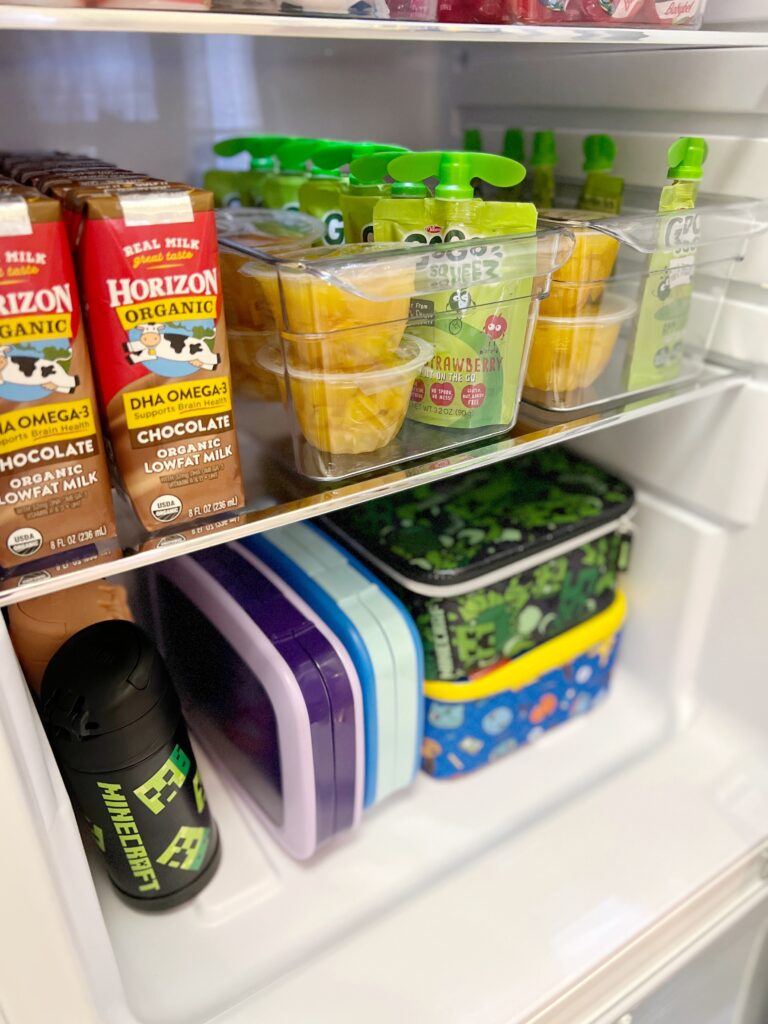 This little fridge has been the best – you guessed it Walmart too! The kids can pack some things quickly or get an afternoon snack!
I hope you liked seeing how we keep the kids organized and ready for school, and some of the gear we grabbed from Walmart! Now off onto a new year!
Now off to Elementary and Middle we go! Hope everyone has a great start to a new school year and make sure to check out everything we got below!
TO SHOP THIS POST FOR MUDROOM ORGANIZATION AND BACK TO SCHOOL GEAR TAP THE IMAGES BELOW: