Valentine's Day Date – Movie at Home
Valentine's Day date – movie at Home? Yes please! The kids made this special night let me show you all the details!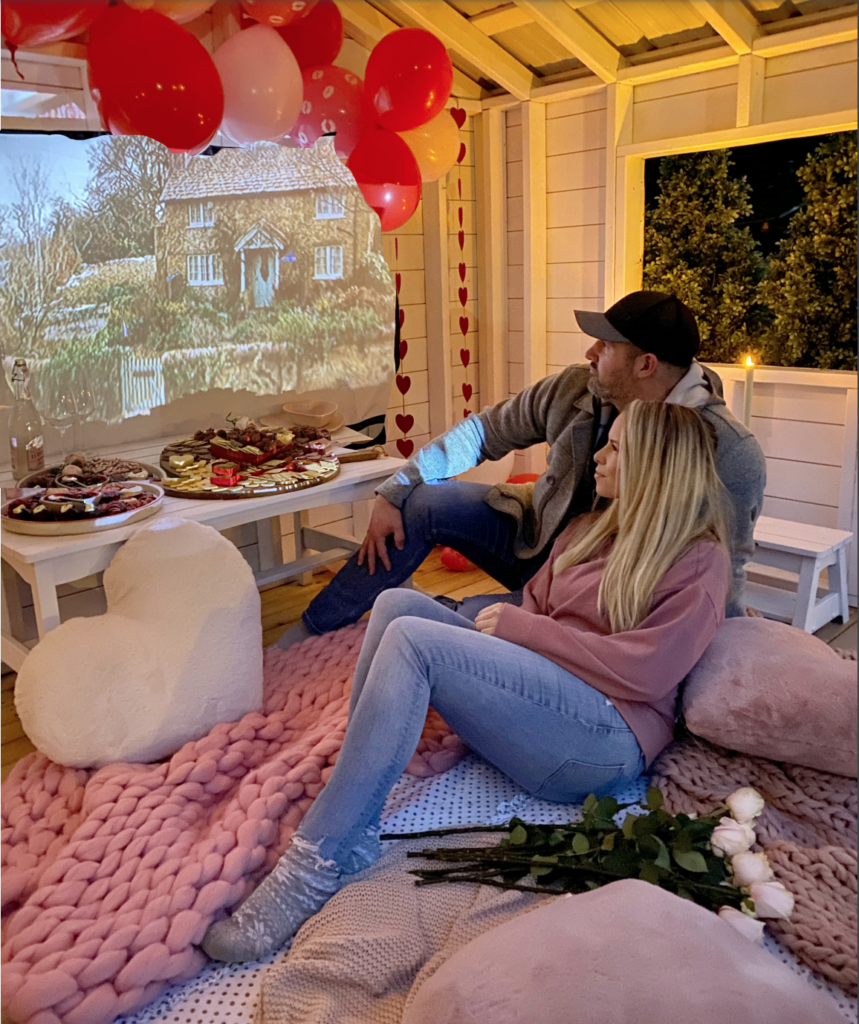 I shared that my kids wanted to transform their playhouse into a little date for James and I, here is the amazing set up! I made the 2 charcuterie boards that you can see HERE and HERE, then they put the rest together!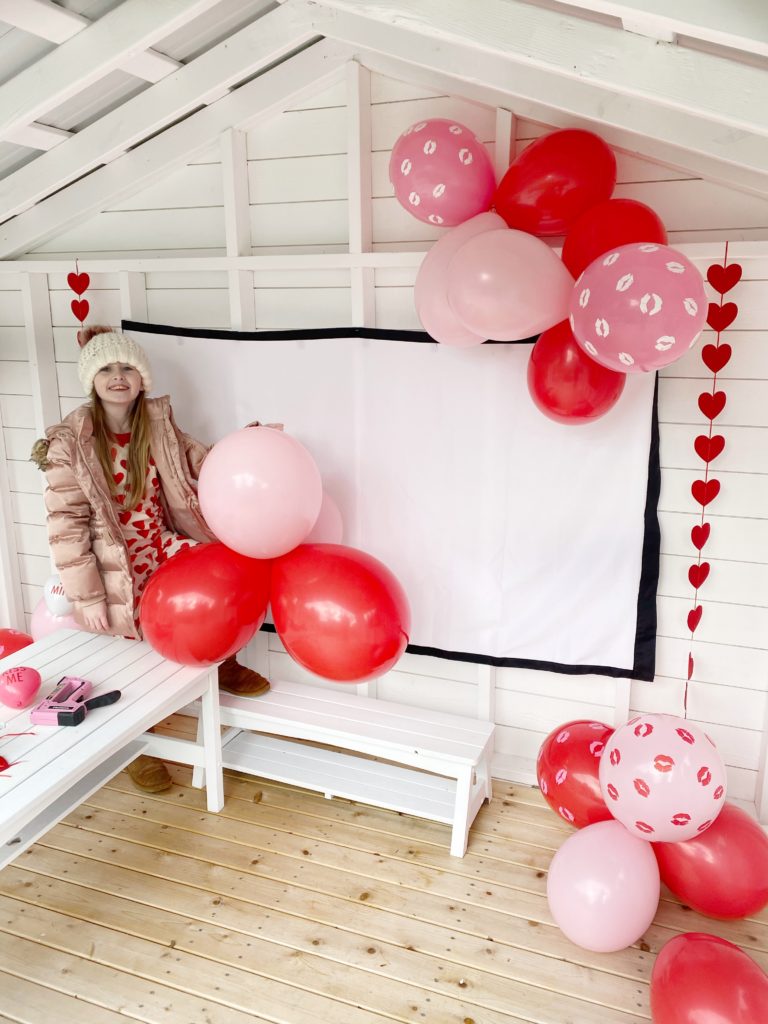 Here is the start of miss Zoe putting together our little Valentine's Day Date! She took down what I did for their little valentine's party HERE.
Here is how it turned out isn't it the cutest EVER!! It was so cozy and just what we needed!
Can you even with all the details??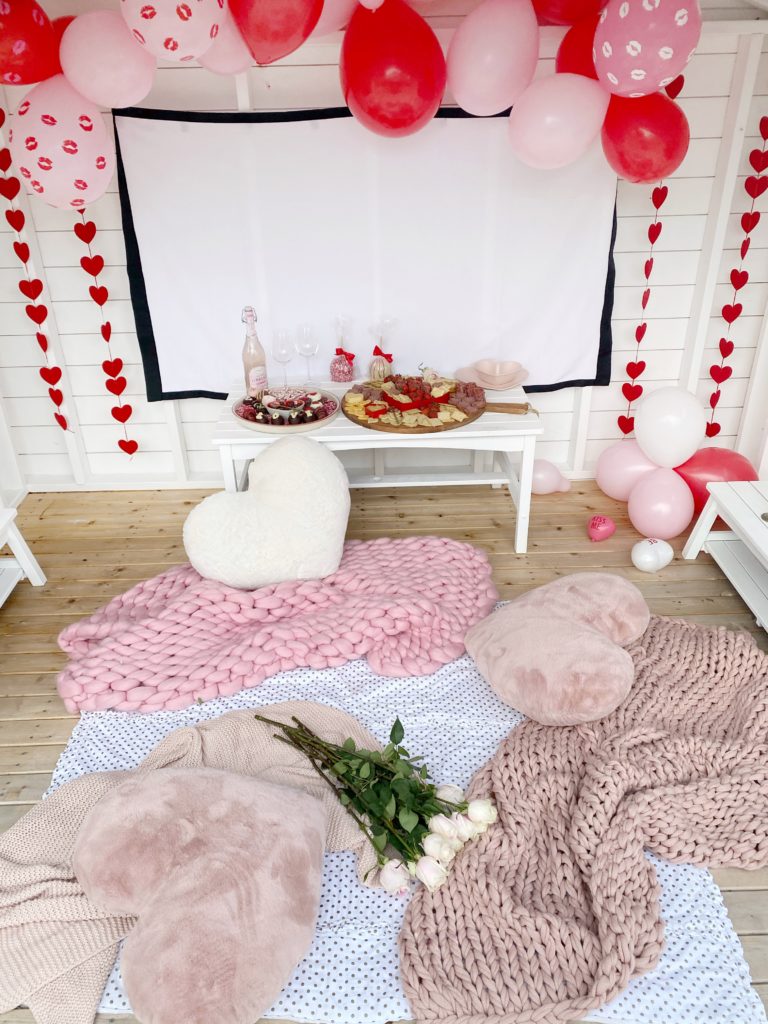 The heart pillows you can find HERE were perfect for our little Valentine's day but Zoe stole them for her room! They are so soft and BIG!
Valentine's Day Date – Movie at Home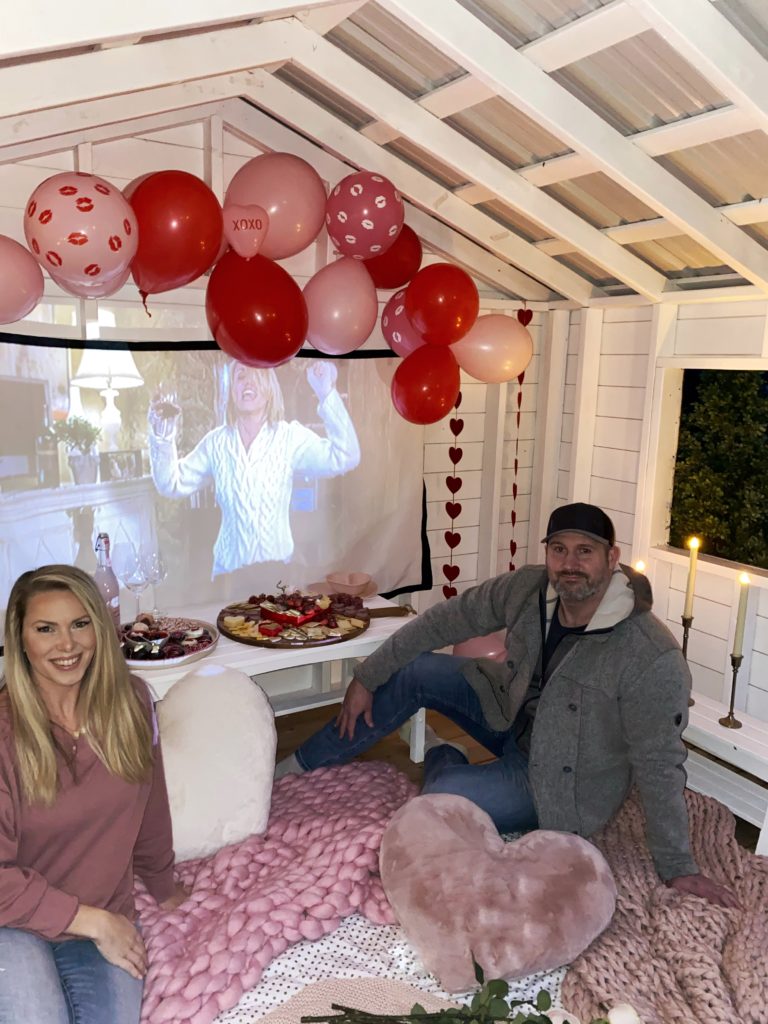 The kids set up the night and asked James to put the projector up, he put my all time favorite movie The Holiday! It sure made my night <3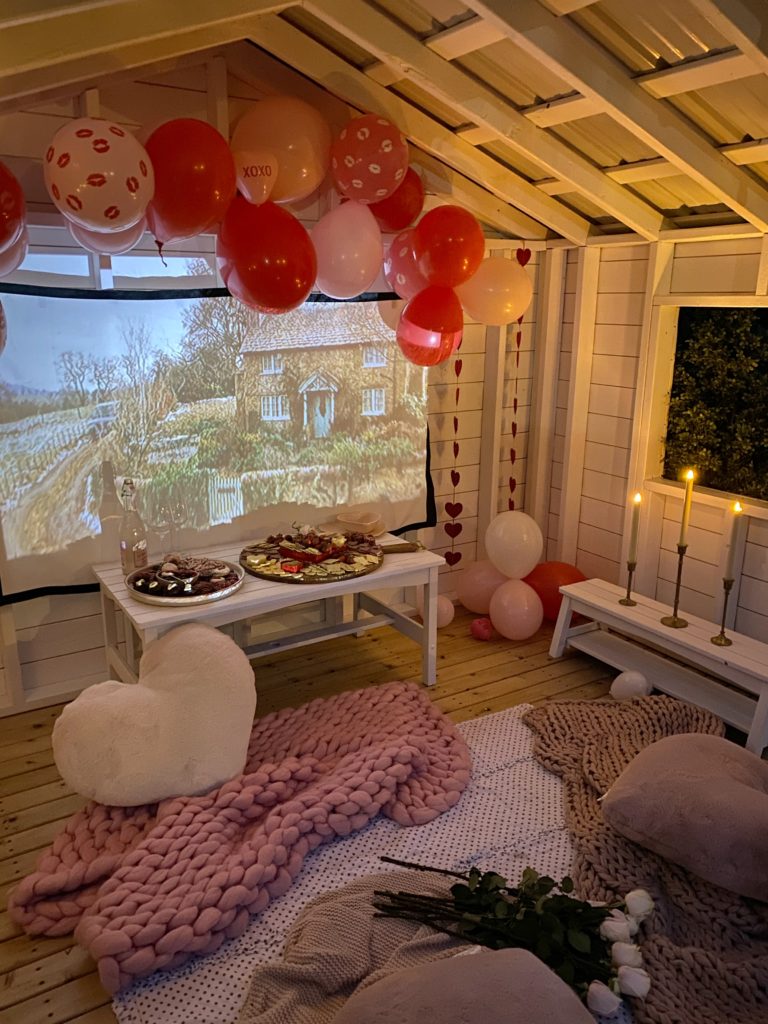 It was time to enjoy a night here in our little playhouse, it's been so nice to have this space we have got so much use out of it.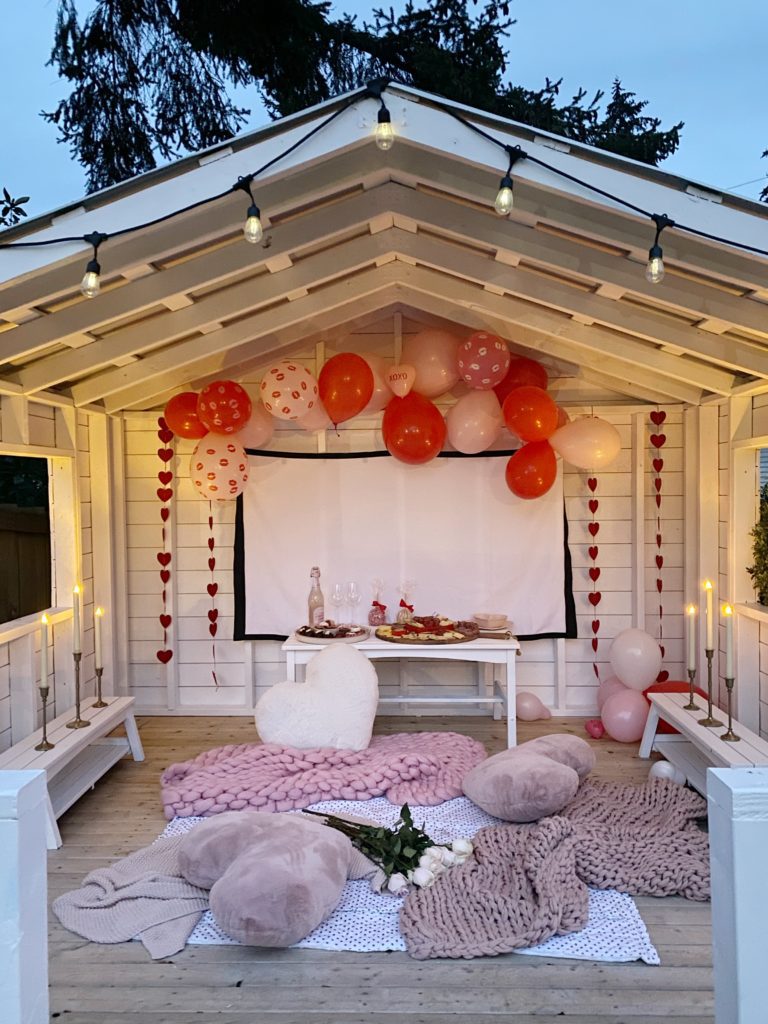 Here is the final view right before it got dark. What is the movie you would watch??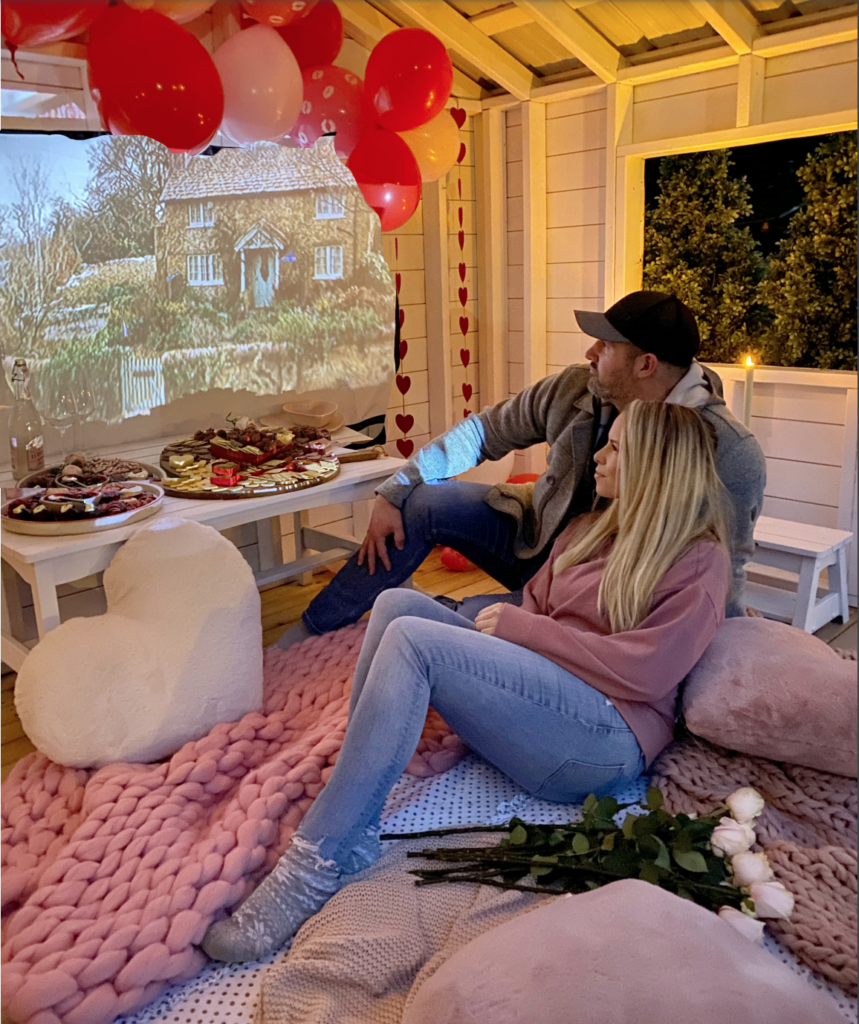 To shop all the items from the space click on the items below, also check out the other blog posts too!
All things Valentine's Day :