Organize : Mudroom / Pantry / Laundry
Let's Organize – today we are working on the Mudroom, Pantry and Laundry room! What are you most excited to see?
Here is a sneak at the Mudroom and Pantry! Now let's see where we started and along the way!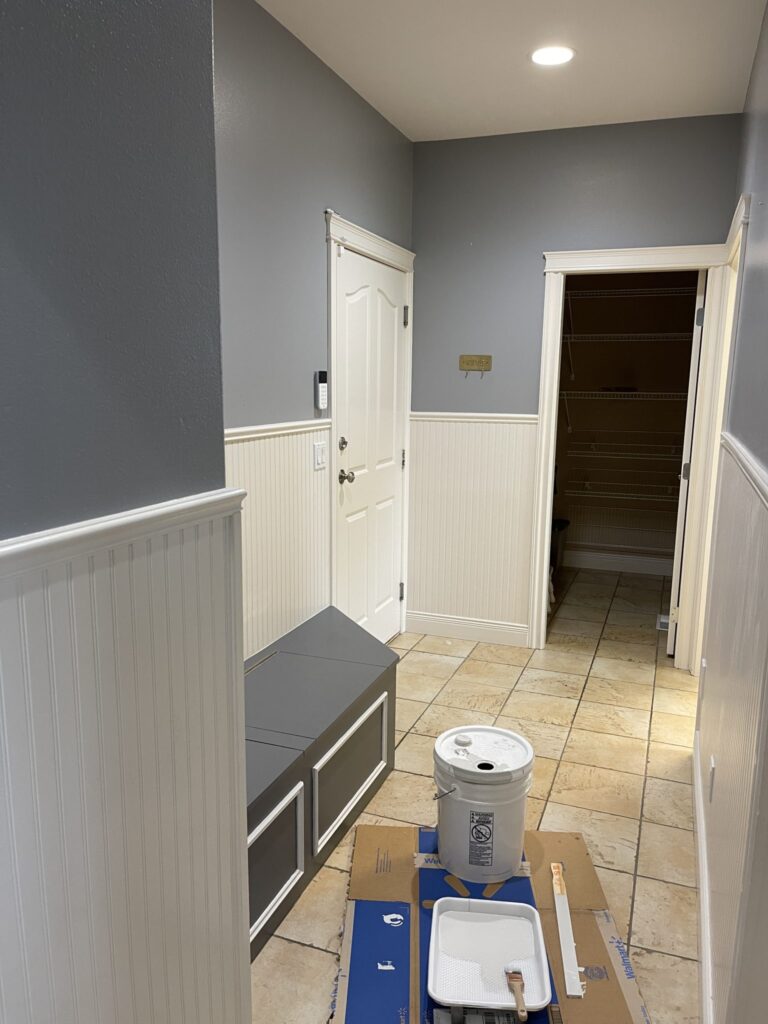 Here is a little before, and you can see more of the process on this post.
Then we got to today, some paint, some peel & stick floors and then all our favorite accessories from the Better Homes & Gardens line at Walmart!
Organize : Pantry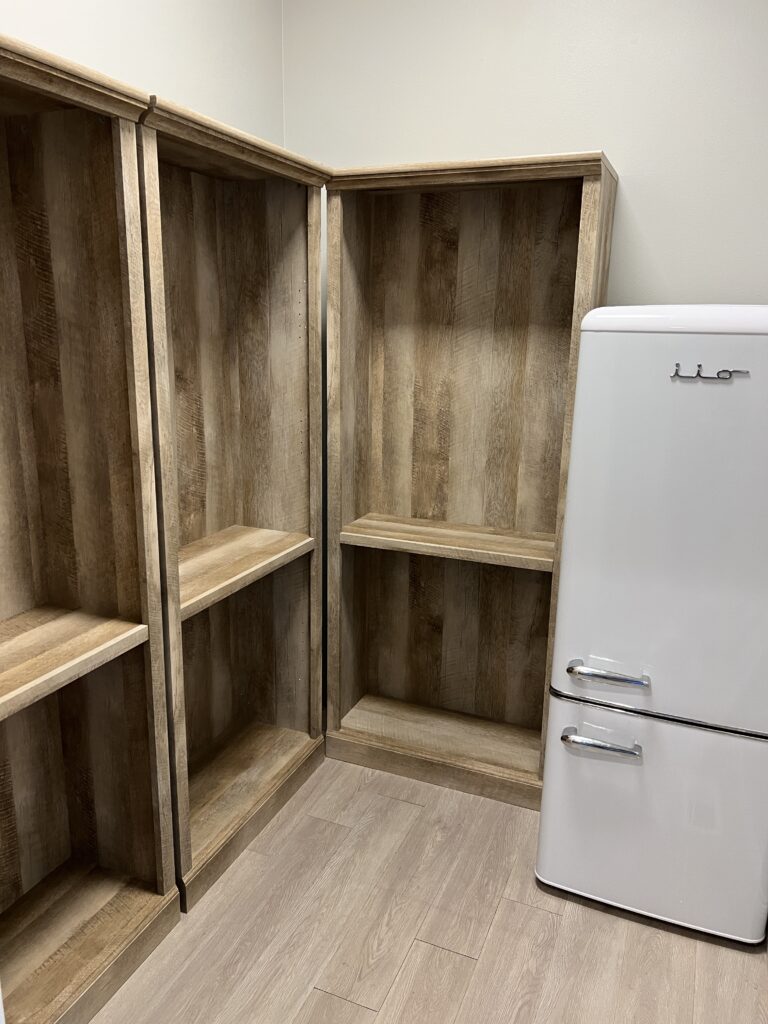 We know we weren't using this space to its fullest potential literally it just held the fridge and some drinks while our food pantry was overfilled. So we grabbed these shelves from the Better Homes & Gardens line at Walmart and got to work! You can see we added a leftover 2×4 we had in the corner, and below you will see we painted/stained it to match! We screwed everything together, along with to the walls and now we have our built in! Let's organize!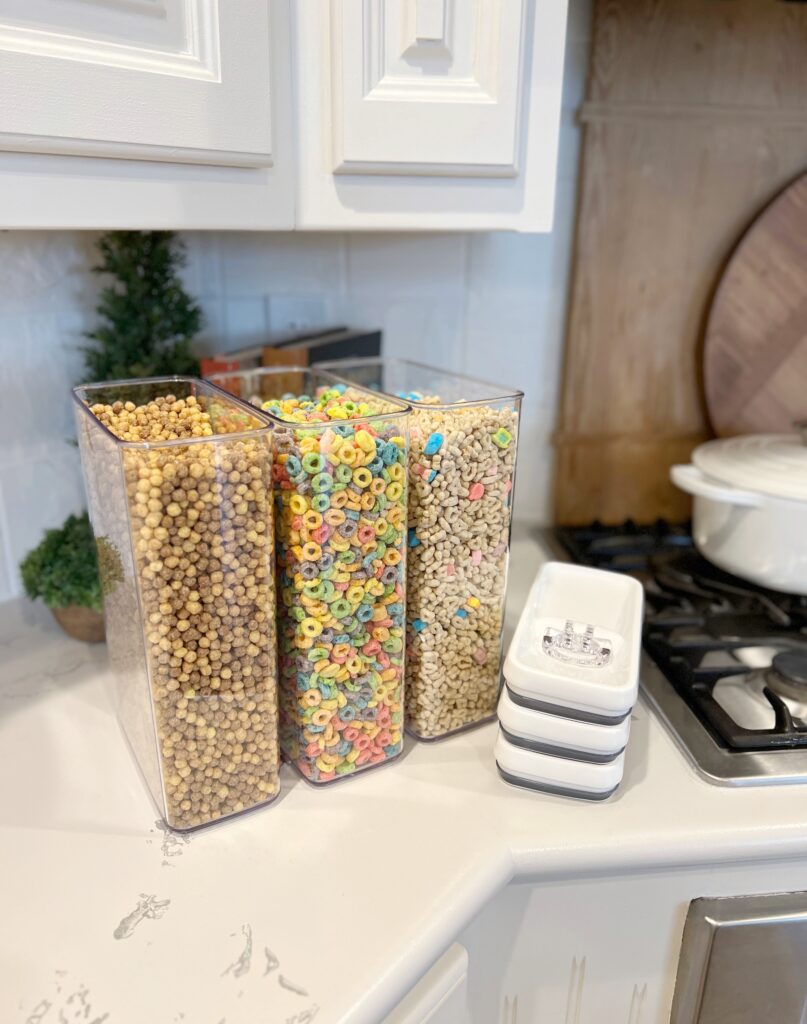 I love these containers and the flip top lids!
Here is where we started, and today! I do have to say this is just our "snack, breakfast, & drink" pantry! We have our pantry with all our food and canned goods in our kitchen but this works much better for our family & friends, and just some shelves! How do you organize?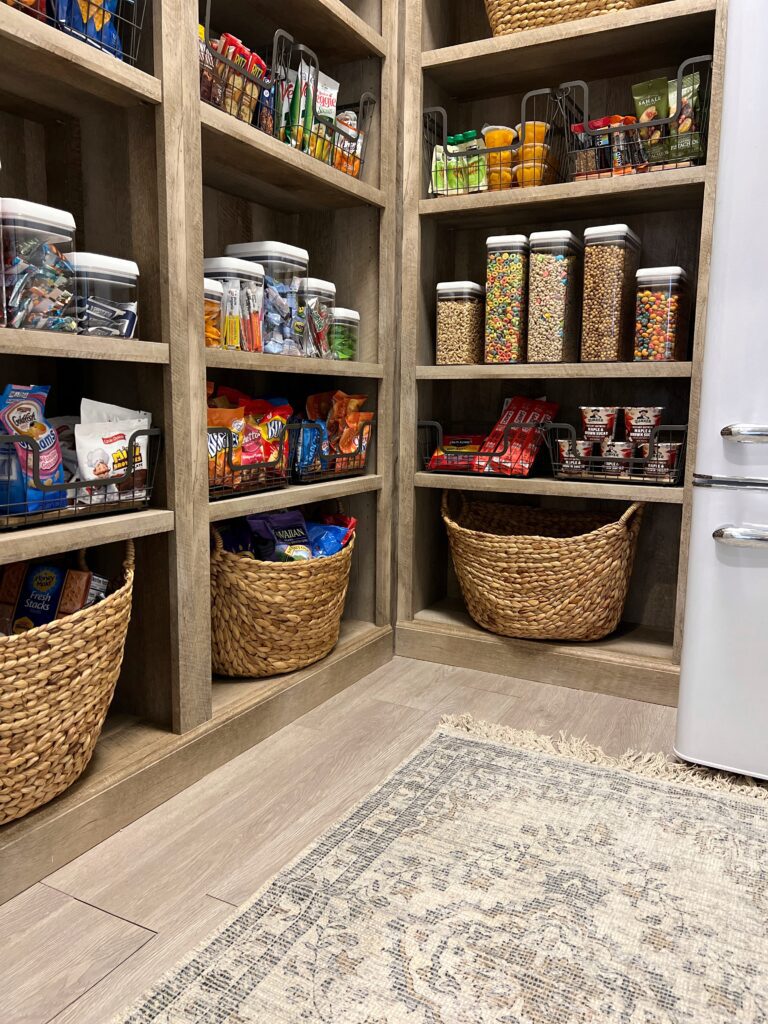 You can see James even found a spot for my ladder! I love that it worked out so perfectly in here! I ordered some more baskets for on top so I can have a "popcorn" , "ice cream", and "movie night" basket! I am linking everything you see here below.
Organize : Mudroom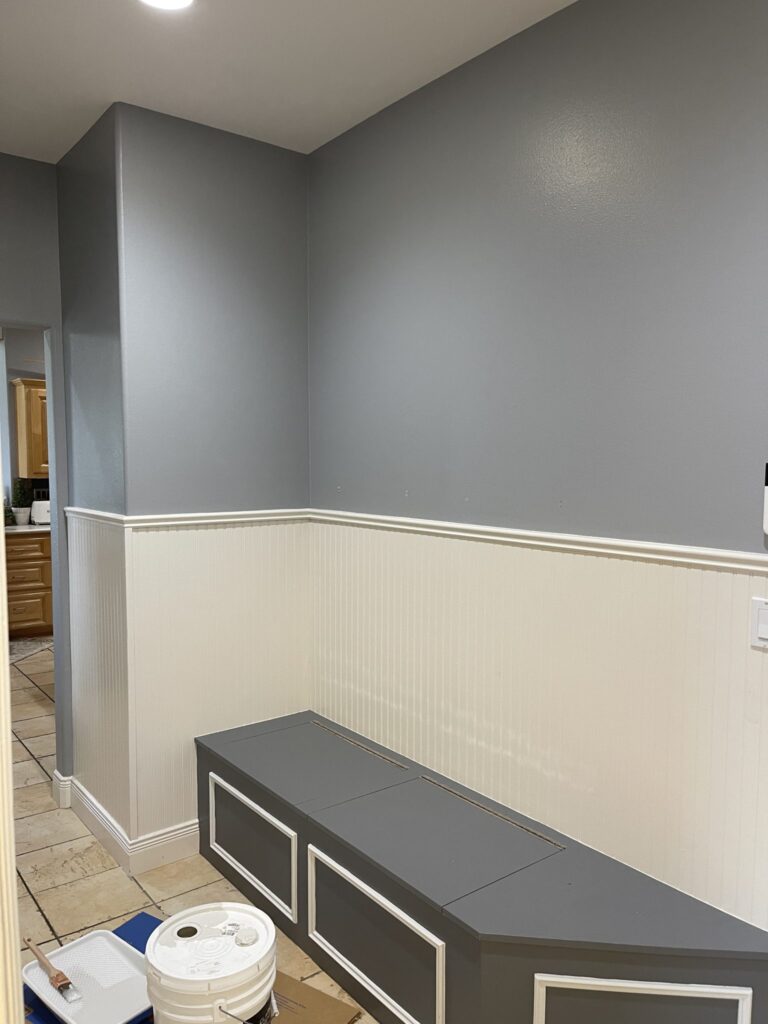 Now for our little mudroom bench! This space has been so great! You can see we painted the space and added some peel & stick floors to get us by till we remodel. The boot rack was so fun and functional I have the tutorial on this post. All the finishing touches are all from the Better Homes & Gardens line at Walmart including the hardware and hooks!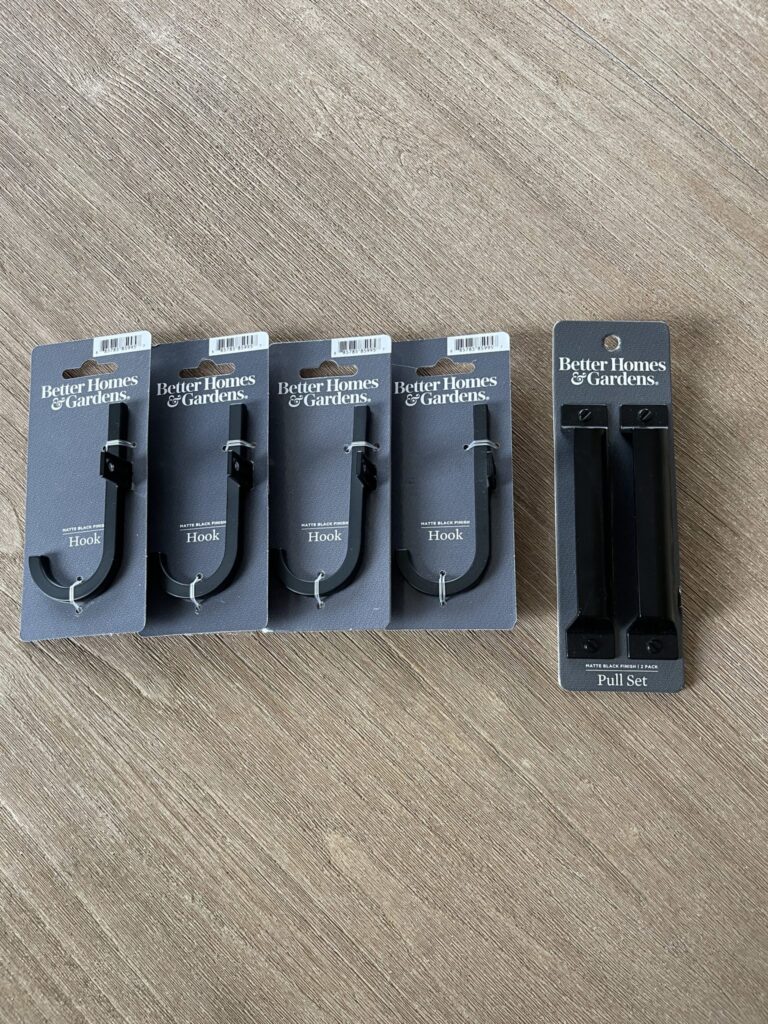 Can we take a moment for this GORGEOUS rug?? I have it in both the hall and pantry in two different sizes and its a must buy!
Organize : Laundry Room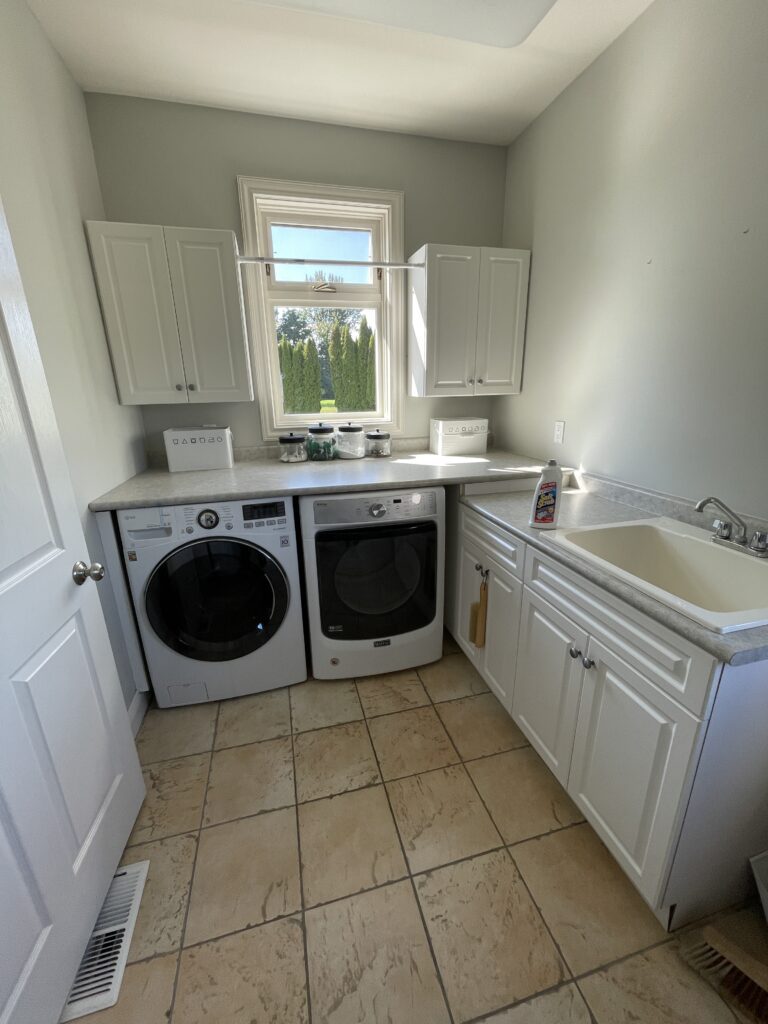 Now for our laundry room! I don't know if I have shown much of it, or even the BEFORE but I love how this room has turned out and all on a budget! Better Homes & Gardens accessories to complete it!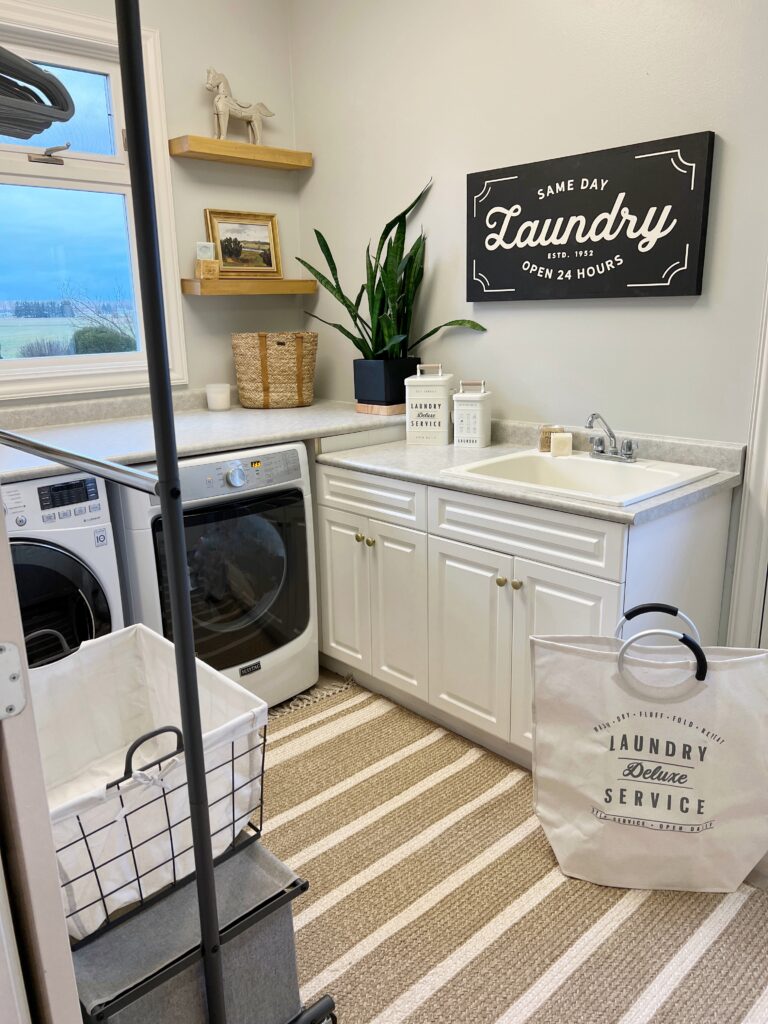 This rug is and indoor/outdoor and I figured its perfect for our muddy and dirty boots to come on and not have to worry!
These cute containers are also functional too! Perfect spot to hide your laundry items, or even just to hold change or lint!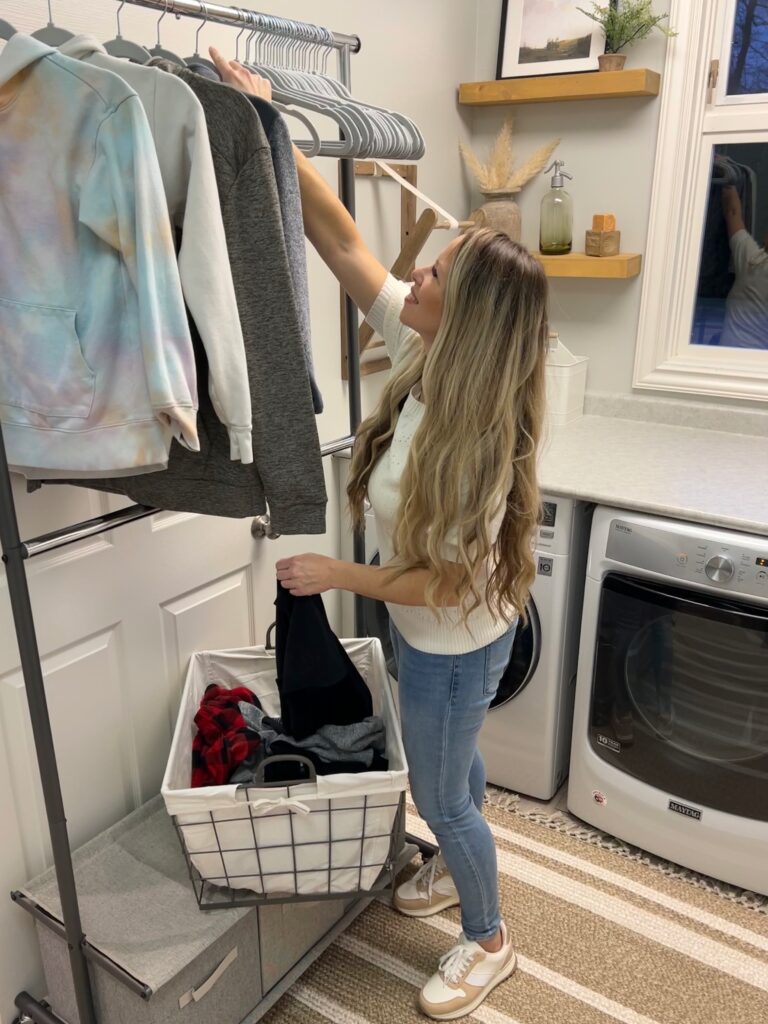 This garment rack is a must have, my favorite part the bar gets longer so I can add more clothes but wait one more feature I love is the wheels – for the days I want to take the laundry to my kitchen table … let's be real who doesn't do that?
I hope you enjoyed seeing how we organized this space, what is your favorite? I love each space but I think my favorite is our NEW pantry!
Shop this post :