How to Make Easy Cinnamon Roll Waffles
Cinnamon Roll Waffles, is that a thing? Well it is, and guess what – they taste amazing and so fun for kids to make too! Let us show you how to make them!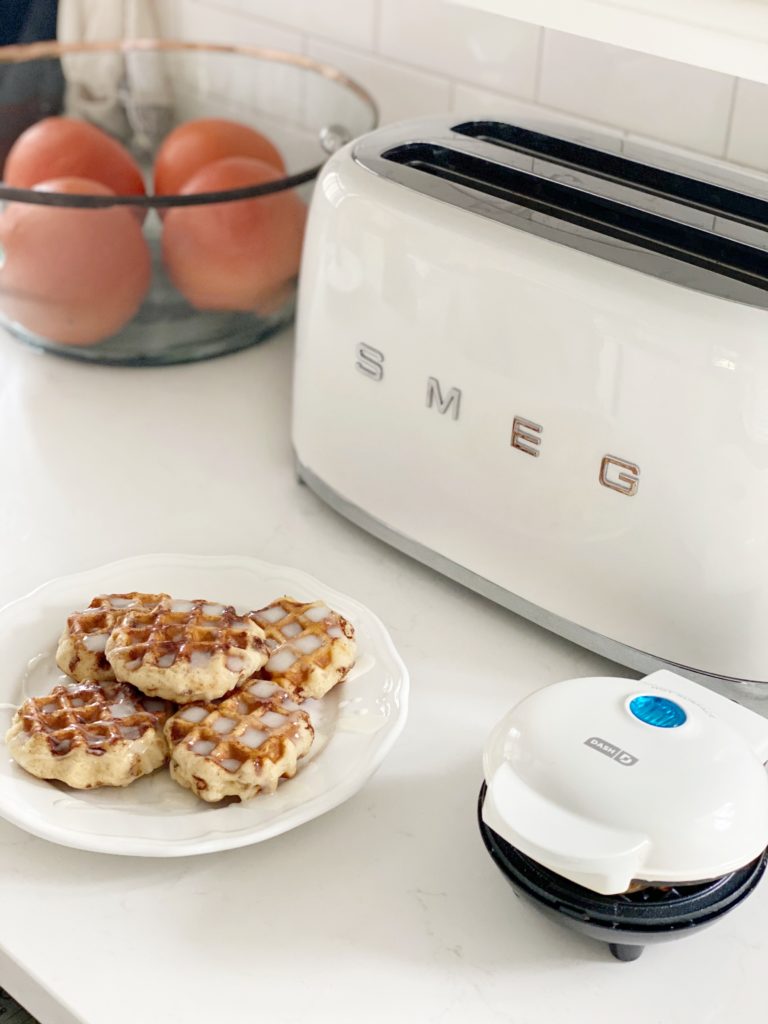 WHAT YOU WILL NEED :
DASH WAFFLE IRON
CINNAMON ROLLS
Now that you have your cinnamon rolls and dash waffle maker, it is time to get started!
First step, take out the cinnamon rolls and place the frosting to the side.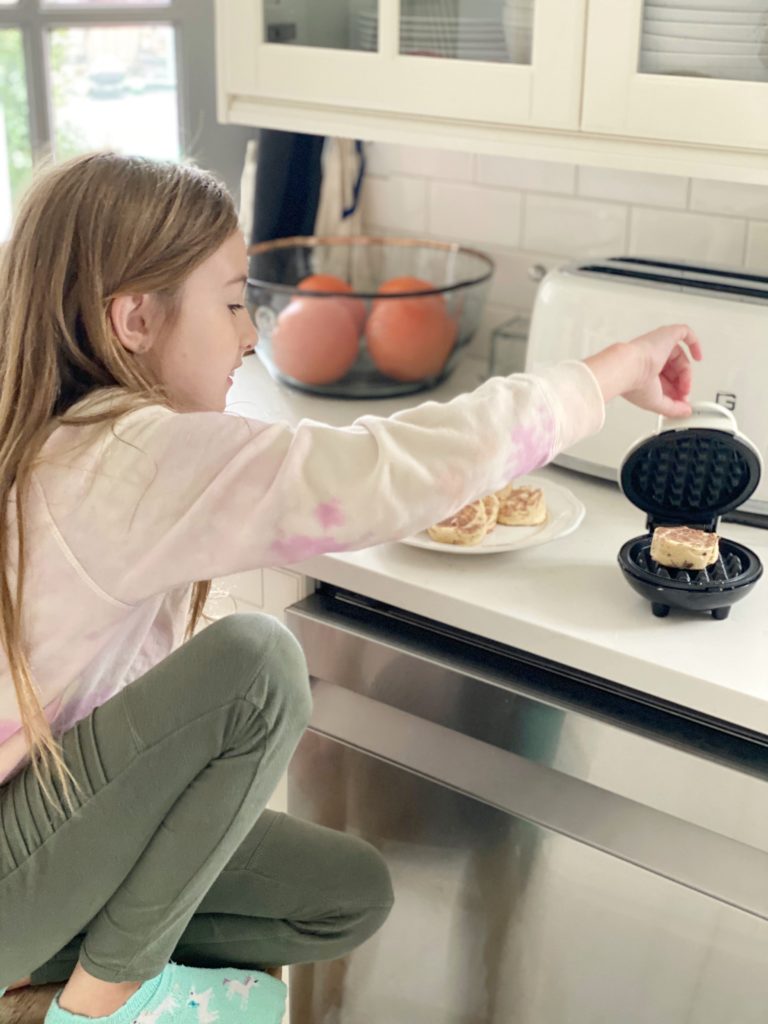 Now, are you ready to see how easy it is!
Place the cinnamon roll in the waffle maker and let it cook.

* You can check on it and know how long it takes yours to get done.
Aren't they so cute and they are just as tasty! Now it's time to make more!
If you have hungry "people" who are waiting you can get the frosting ready.

* We like to put the frosting in the microwave for 10-15 seconds.. then drizzle over your "cinnamon roll" waffle.
Continue making them till you finish all the dough – in my house after one can they are ready for more!
Wasn't that so fun and easy to make! We have been trying to find things that get the kids excited to cook! Next Zoe and I are going to make my favorite Chocolate Chip Banana Muffins, and Emerson is already planning what's next for the air fryer!
I know, there are probably a million people that claim they have the BEST chocolate chip banana muffins – but really this is it!