Kids Valentine's Day Party
It's PARTY time!! Since we aren't having friends over, welcome to our Kids Valentine's Day Party! Hoping to give you inspo for your own!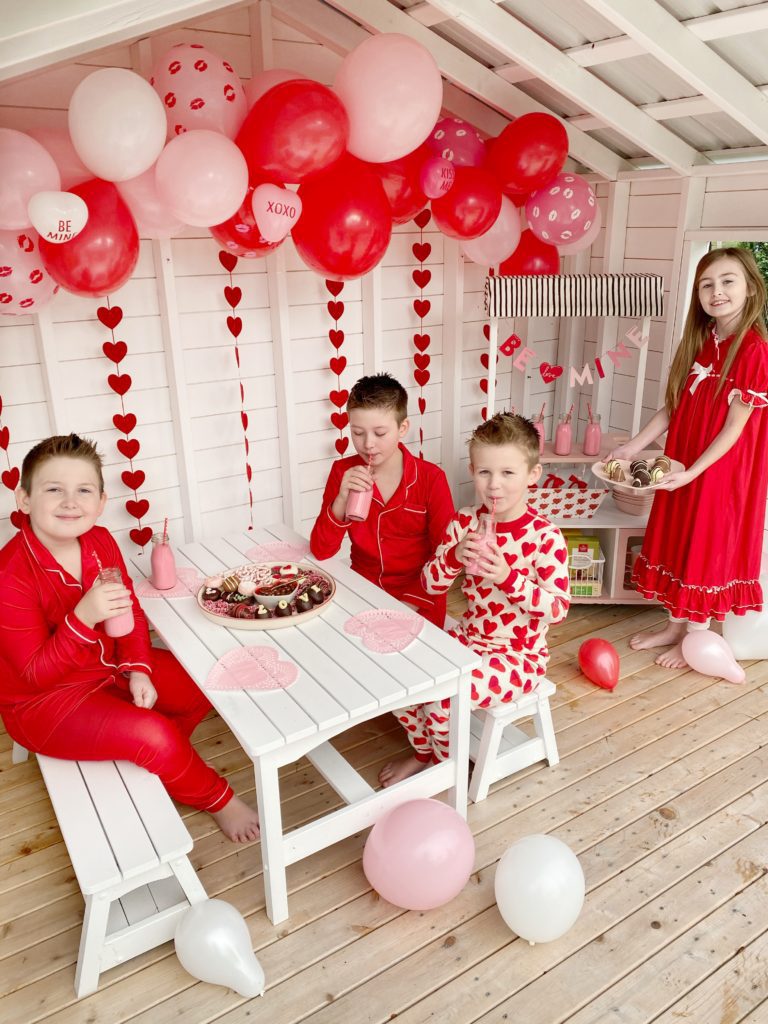 Party time! It was so fun to surprise the kids with this fun Valentine's Day Party! You can see some more posts leading up to it HERE, HERE, & HERE. Hopefully you leave here inspired to have some fun of your own!
This little setup was so fun to put together, when I found this market in need of some love this is just what I imagined and more.
Miss Zoe kept taking the kids orders, since she was "working" at Hickory Farms. The boys all ordered their favorites – now you know what they are getting for Valentine's Day!

Did you know Hickory Farms has items all year long? You can shop their Valentine's Day collection HERE.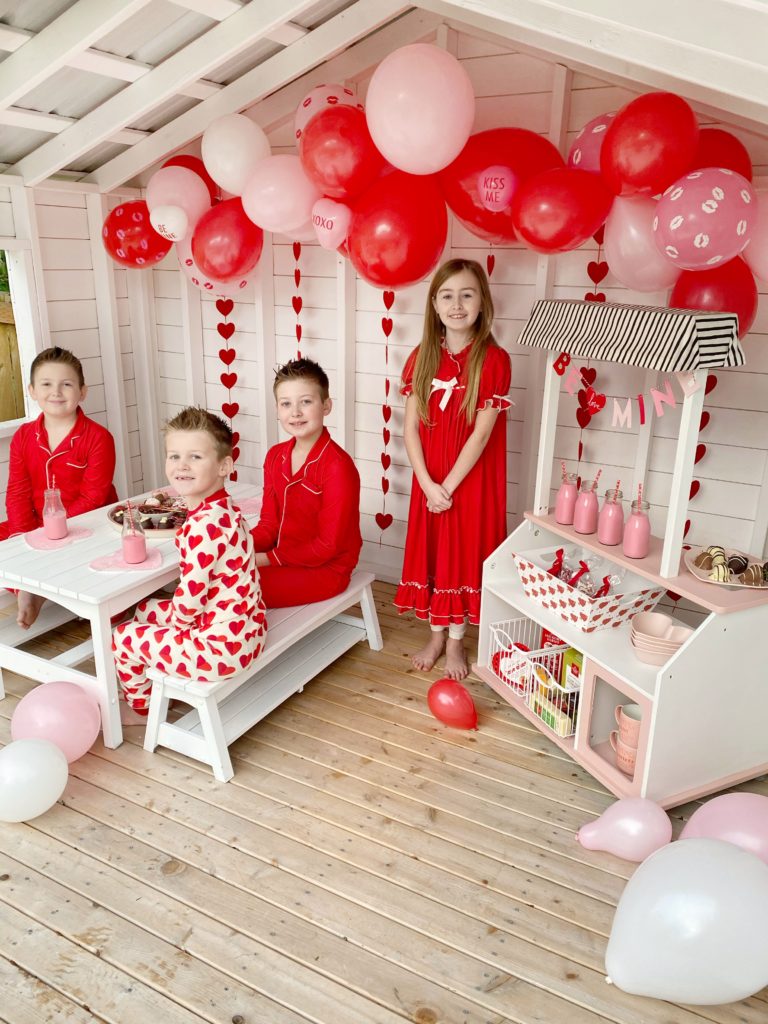 The red pajamas you can find HERE and the cute little heart ones HERE. If you need the most amazing balloons I got them from the Party Hop Shop HERE.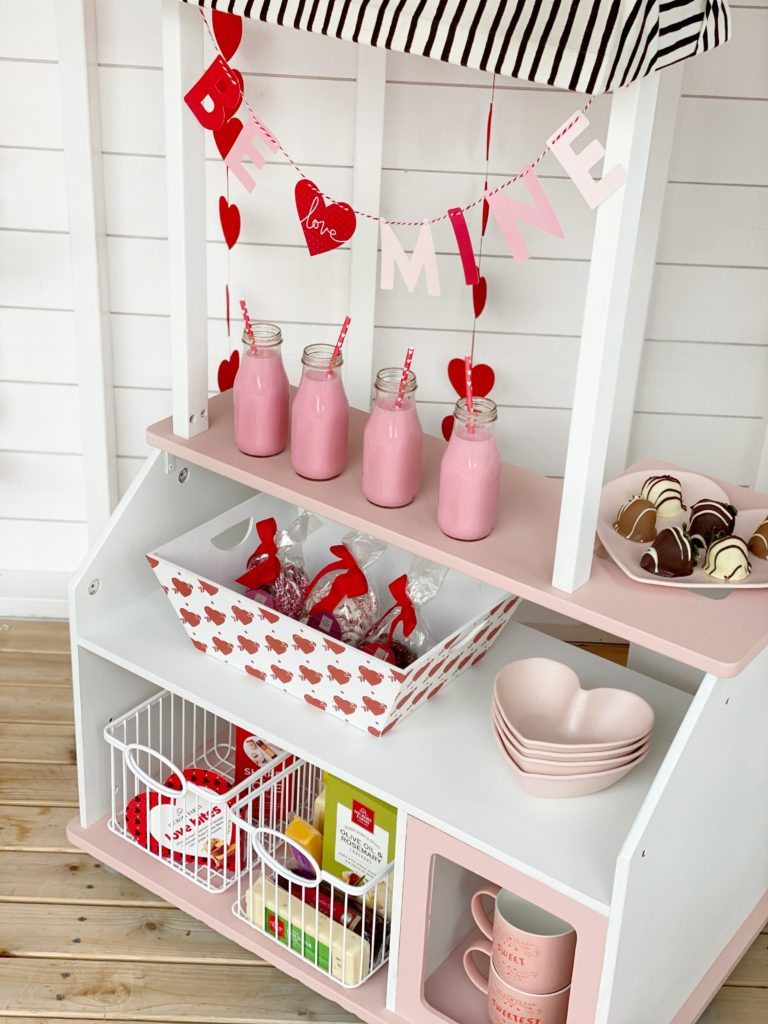 Isn't this little set up so fun! I love the playhouse so they can use their imaginations, and that they are doing!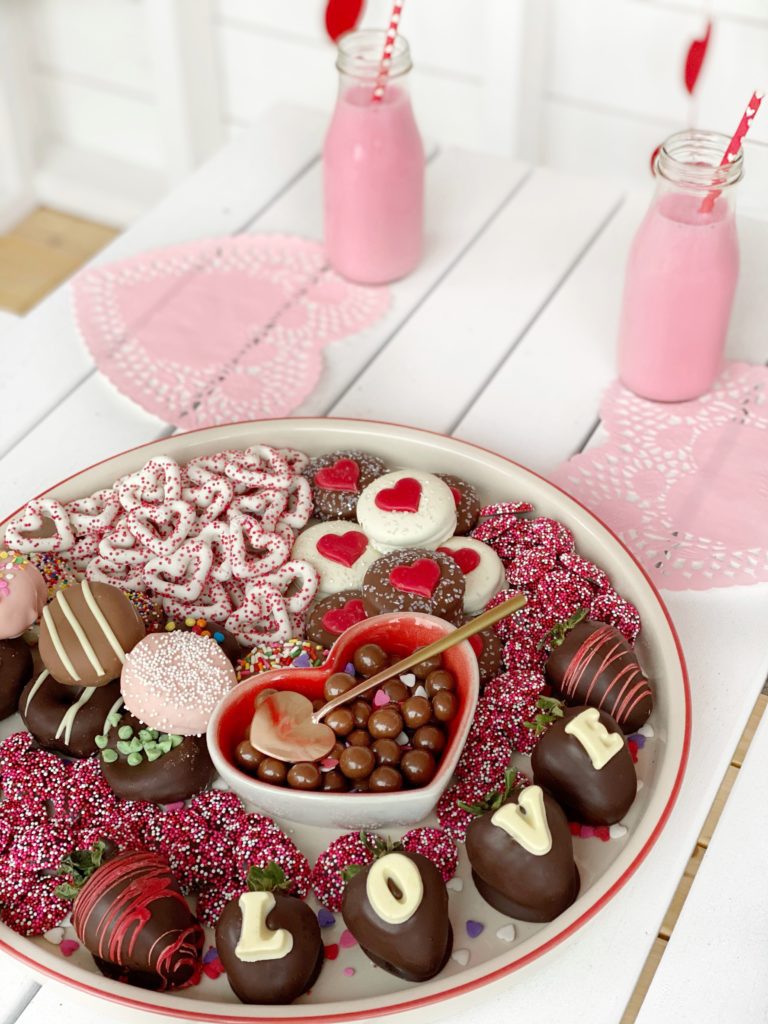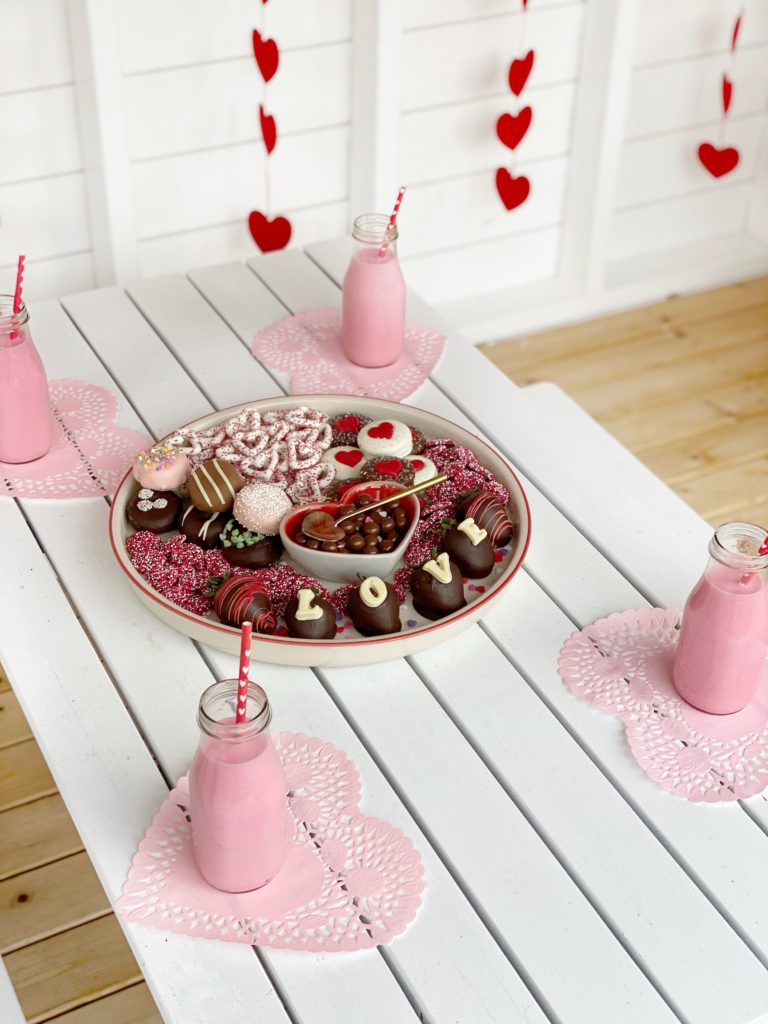 This charcuterie board is one of my favorites, you can see more details HERE.
These are the items I got at Hickory Farms :
Valentine's Day Chocolate Covered Strawberries HERE
Itty Bitty Sweetheart Flight HERE
Sweetheart Cookie Sandwich HERE
Gourmet Mini Donuts HERE
This little playhouse is all ready for a Kids Valentine's Day Party! How will you be celebrating?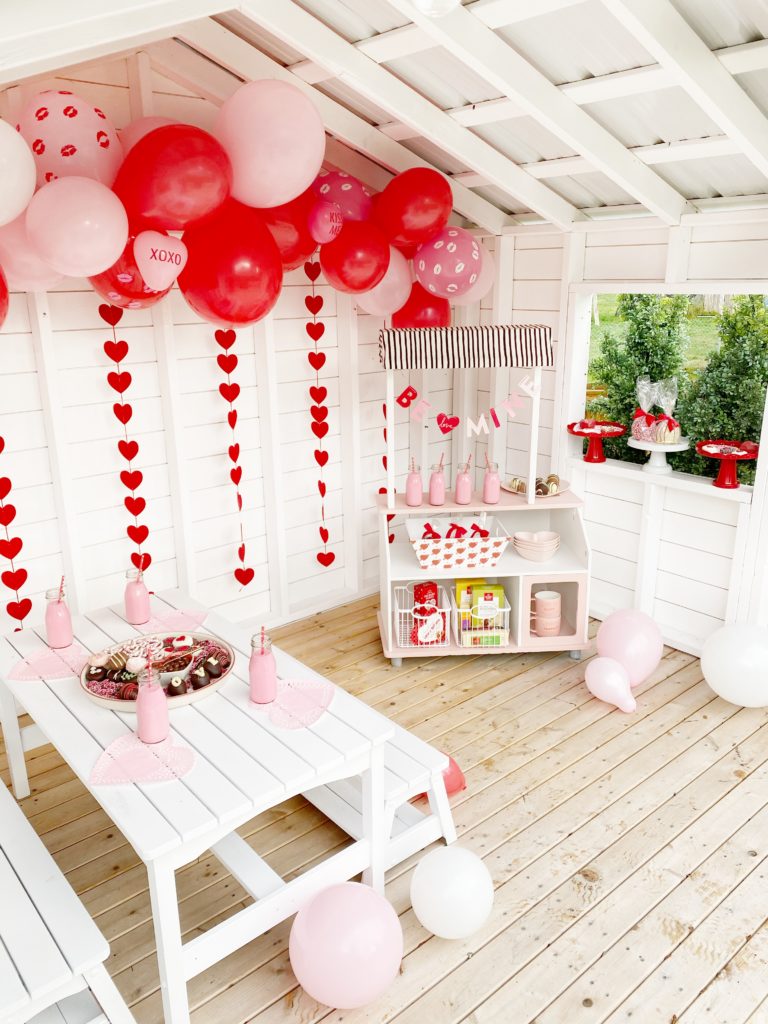 I hope you enjoyed seeing a little more into the Kids Valentine's Day Party. Make sure to check back for a fun printable!
To shop this post click on the photos: