It is official, our house SOLD! Everything happened so fast, but I want to fill you in! Hopefully you are excited to follow along on our new journey, don't worry I still have so much to share on this sweet house!
I will be sharing the whole process of the move, along with tips & tricks for selling and moving in such a short time! Honestly I meant to have it all ready but moving in 12 days and both James and I working …along with soaking up every last moment… I figured it would be good to share later!
If you missed the post about us selling our house check it out HERE.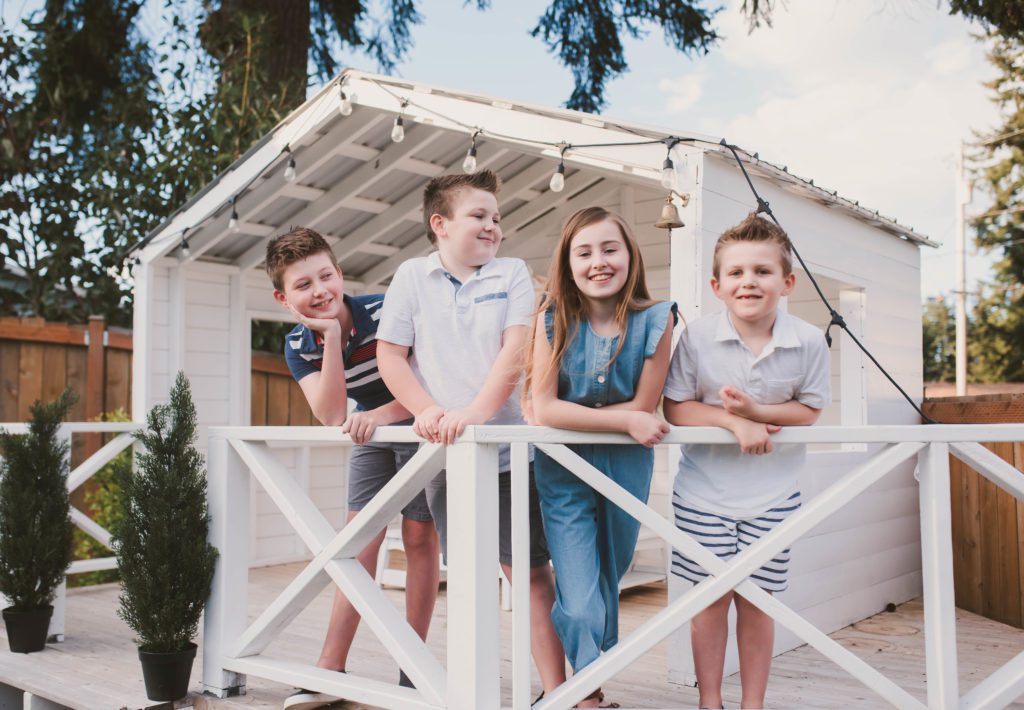 Through the whole process, we felt every single moment the stars aligned and it was all meant to be. I will go more into that on another post… but we are so grateful our prayers were answered each and every step of the way. I can't believe our house sold!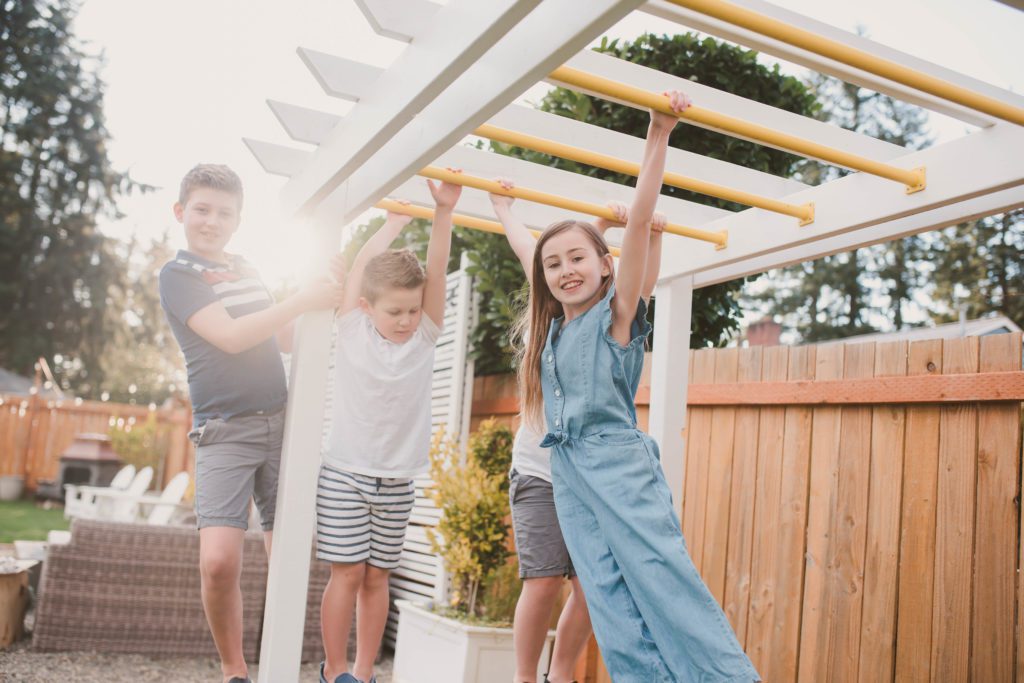 As you know, we live in the Seattle area and for it to have non stop weeks of sun until literally the day we were moving out was the biggest blessing. We soaked up each and every single moment. The kids played outside every second they could… even when it was dark out.
I know so many of you are asking if we are taking the playhouse and monkey bars – don't worry we will be building a 2.0 version! The kids can't wait!!
I think the hardest thing with moving so quickly, was making sure to cherish every moment and documenting what we could.
I am so grateful for my photographer and great friend Chelsie for taking these photos that I will cherish forever.
Ollie has enjoyed this little area so much, we had to take these little toys with us as much as we wanted to leave it for the new owners – I think we left them some other amazing things!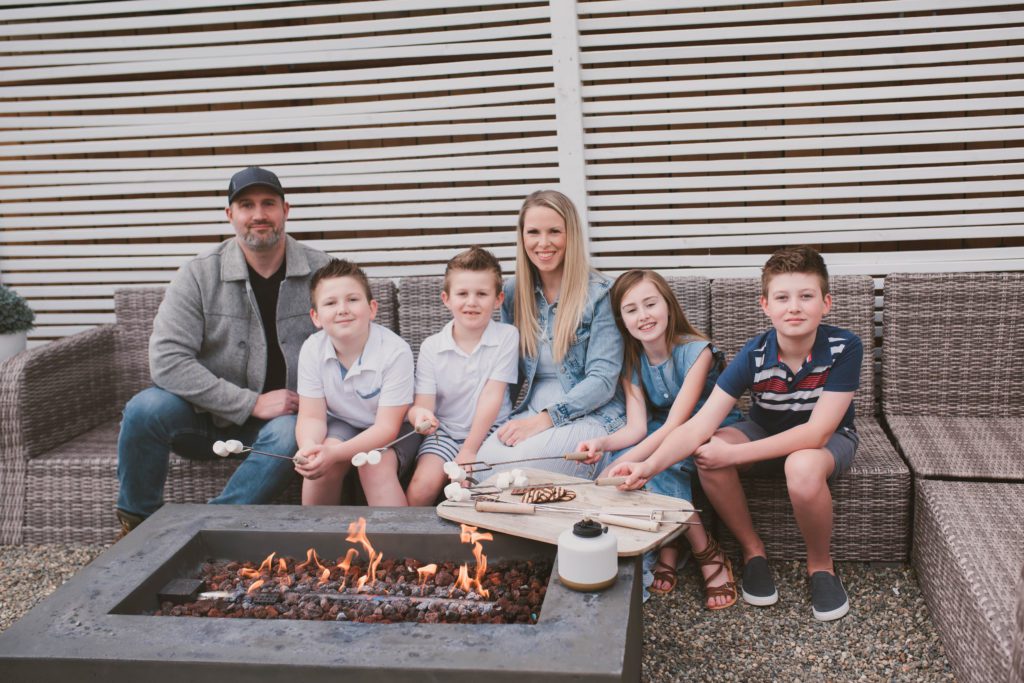 Our last smores in one of our favorite areas, that actually led to transforming our whole yard!
It was so great to be able to soak it up…. and packing up this area was so hard.
We are so excited for the new family to enjoy this space as much as we did!
The kids wanted to leave the new little boys their trampoline, we just got it last year for this space and it fits it perfectly. I may have promised after that I would buy them a new one!
All the memories that we will always cherish…. now whats next?????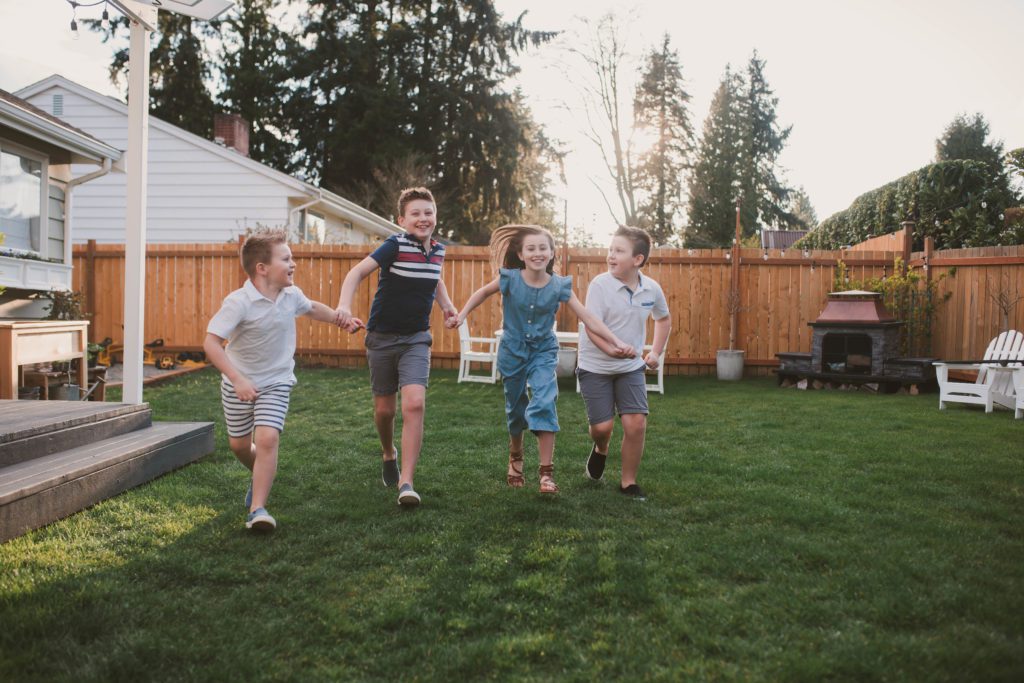 What's Next for us since our house sold?
I know, I know I have left you hanging! What's next… well it's literally changing everyday!
We do NOT have a NEW HOME..
But are currently looking for what's next! We are going to be sharing more about our plans this weekend so STAY TUNED!