Leaving Our House We Made Home
Leaving Our House We Made Home, I never imagined it would be easy. But, I have to say it was a lot easier than we thought….
Easier than we thought.. what?? To leave this house where we brought home all our babies, that we put our blood sweat and tears in??? Yes I said that… we only cried once and it was as we packed up the kitchen. Honestly, it was when I thought not only of all the memories we made in here. But, all that it went through and in return what it did for us.
Without this kitchen I honestly wouldn't have had this job that I am forever grateful for. It is what started me on Instagram and my blog.. when I didn't even know what was in store for our family. We lived with our mauve kitchen until we could afford to redo it.. the timing always seemed off but little did we know it was at the right time.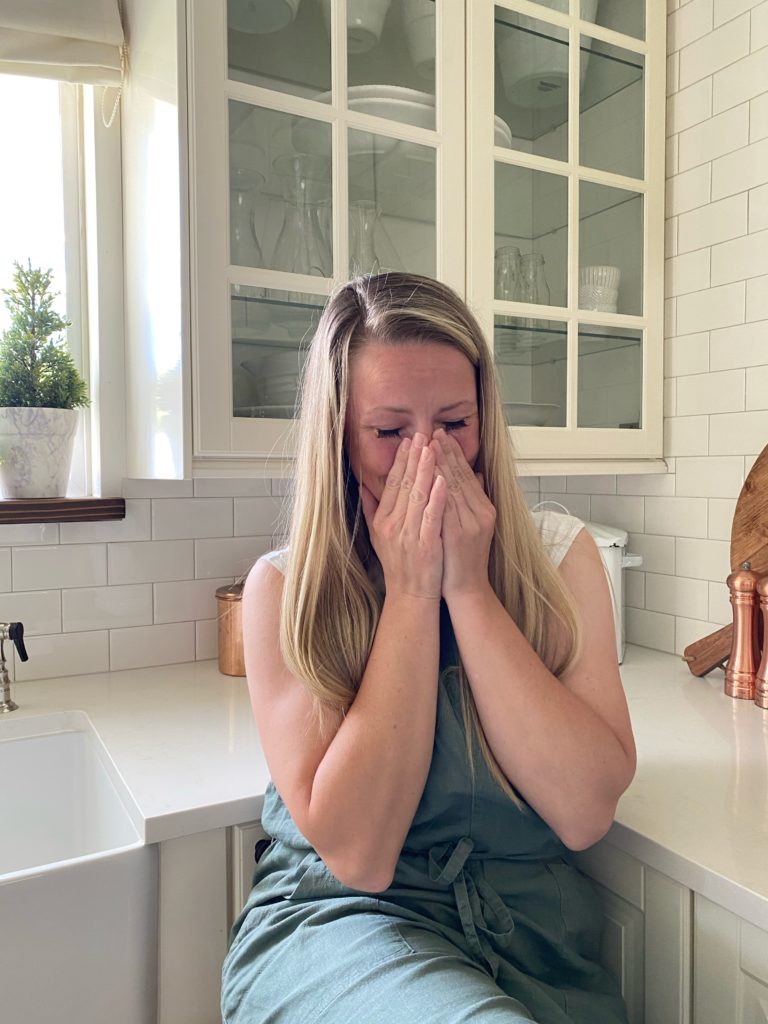 What made it easier to leave the house we made home?
Ok, let's hope my realtor doesn't read this.. and really I would say in MOST normal circumstances listen to your realtor.
We weren't supposed to talk to the buyer before they took ownership of our house… BUT we did… and we KNEW it was the right thing to do and I can't tell you how much it gave me peace.
As you know our sale was a bit different than most, you normally have a 30+ day close and time to process things. We did not and truly I will be forever grateful for the QUICK turnaround.
I have had anxiety for as long as I can remember, with the quickness of everything it was constantly go go go…. I didn't have time to think.
Our sale had little chance of falling through – heck we had a LARGE sum of non refundable earnest money and if it did it would be ok – but we KNEW that it wouldn't fall through …that it was all meant to be. And the more we talked to the buyers it made each day more exciting and handing over the house we made home was that much easier.

In the little time we had, we went through our house to see what we were going to leave for them and did a little shopping for a little basket of goodies as a thank you.
Then much to our surprise…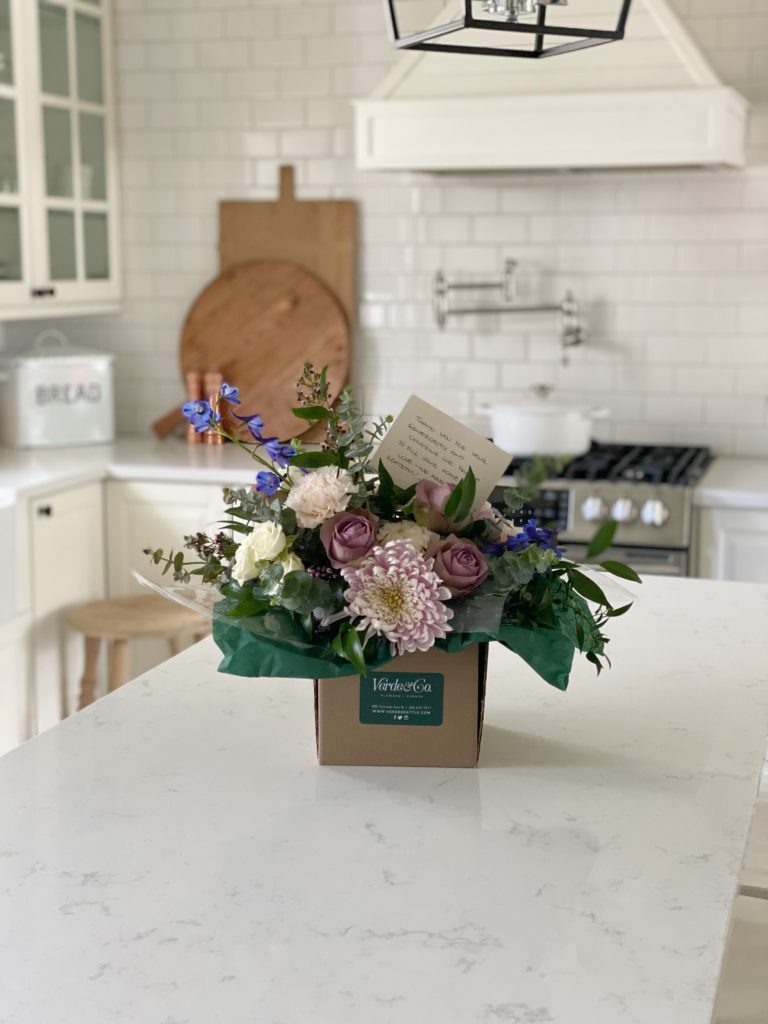 I had a delivery of the MOST GORGEOUS flowers from our Buyers so we can enjoy them the rest of the time we were in our house and as a Thank you! Who does that?? Well GOOD people and my kind of people!! This story gets better… keep reading!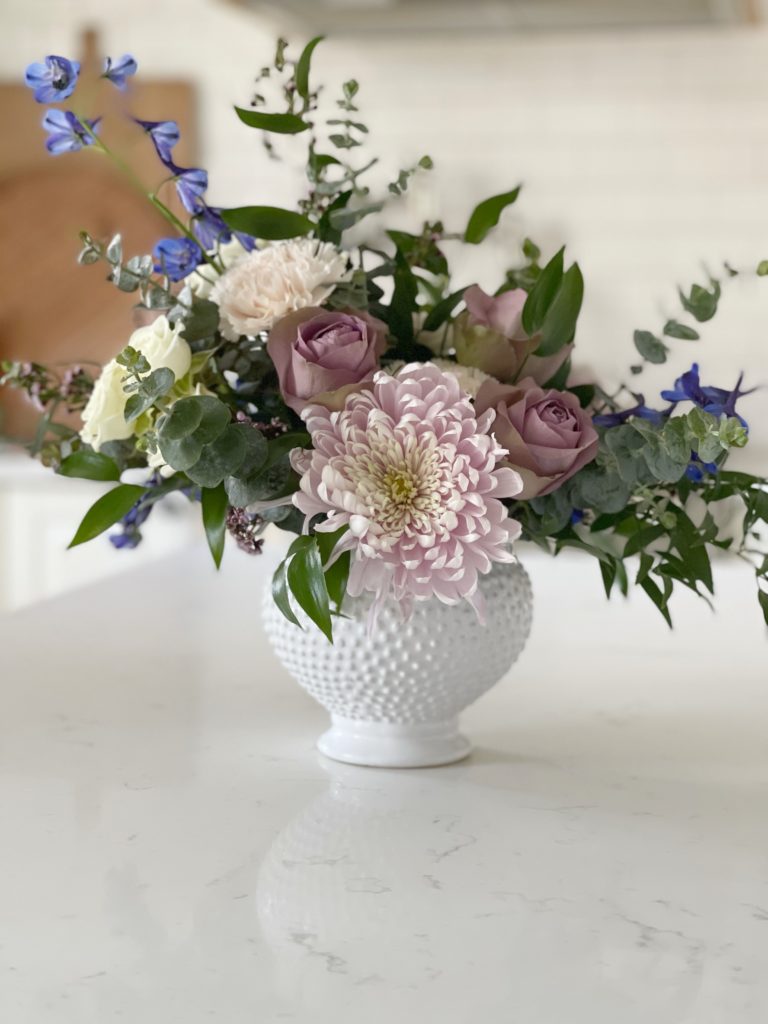 I will keep telling you about our story, but a funny thing I was so amazed with how GORGEOUS the flowers were I didn't take them out of the box till the last day and I realized how amazing the vase was and that it was going to be so special for us to take and always remember this house and them <3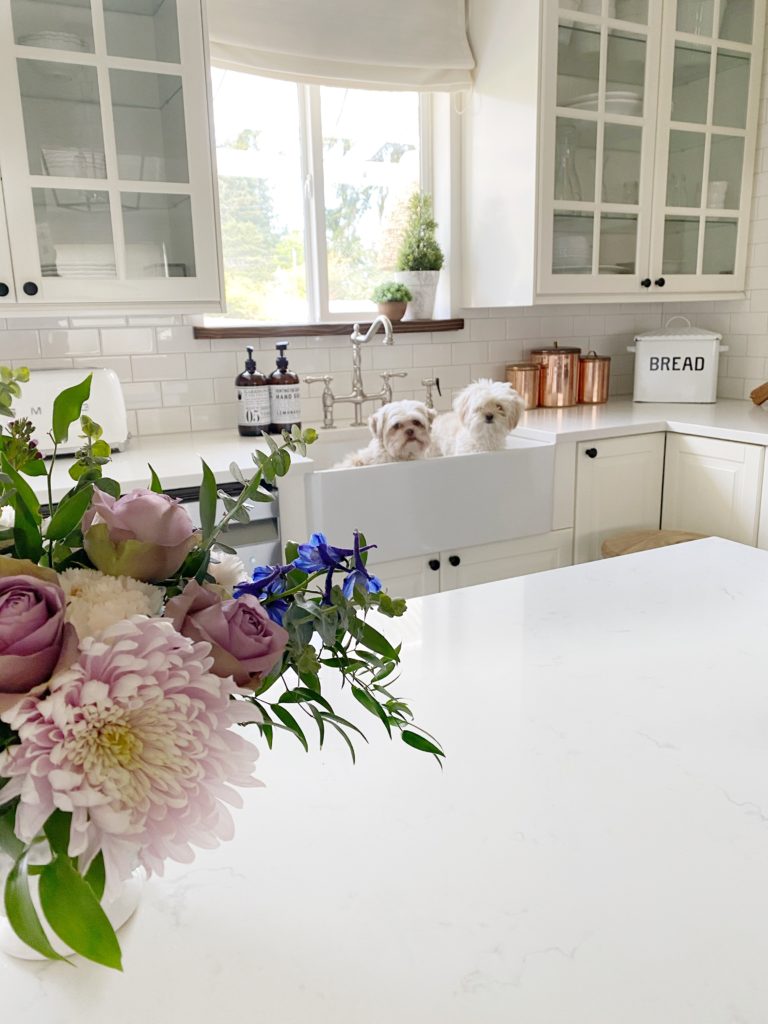 It was time to pack up the kitchen.. we literally waited until the last day and took as many photos and videos <3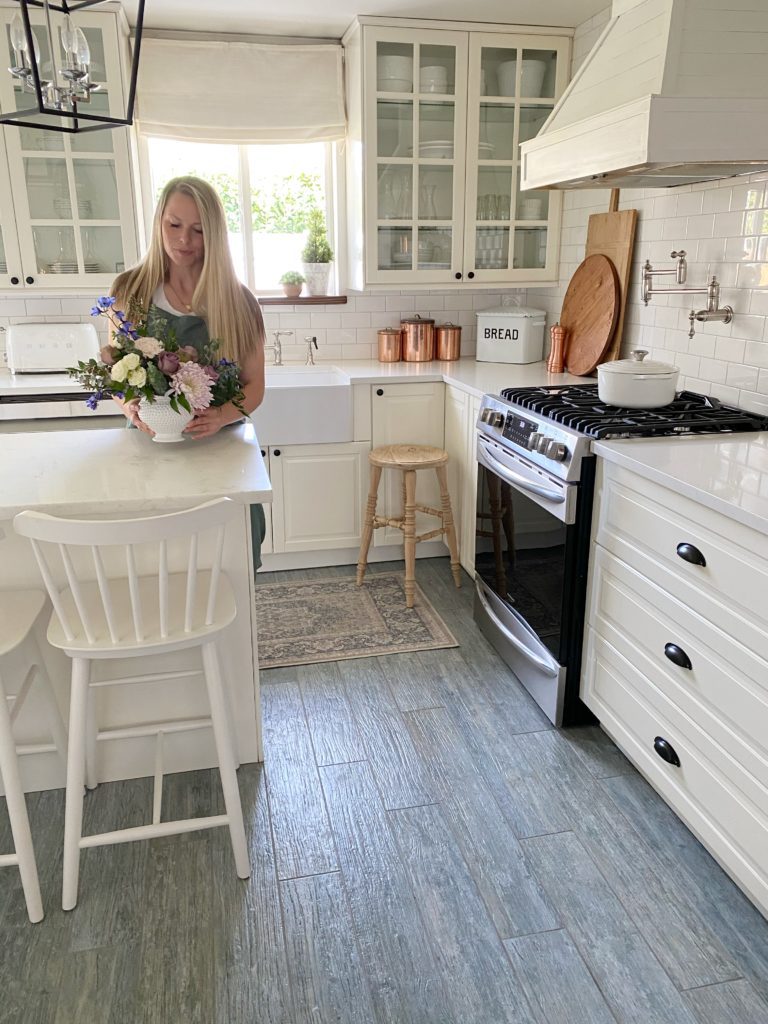 Packed and cleaned this house we made home until we literally had to stop…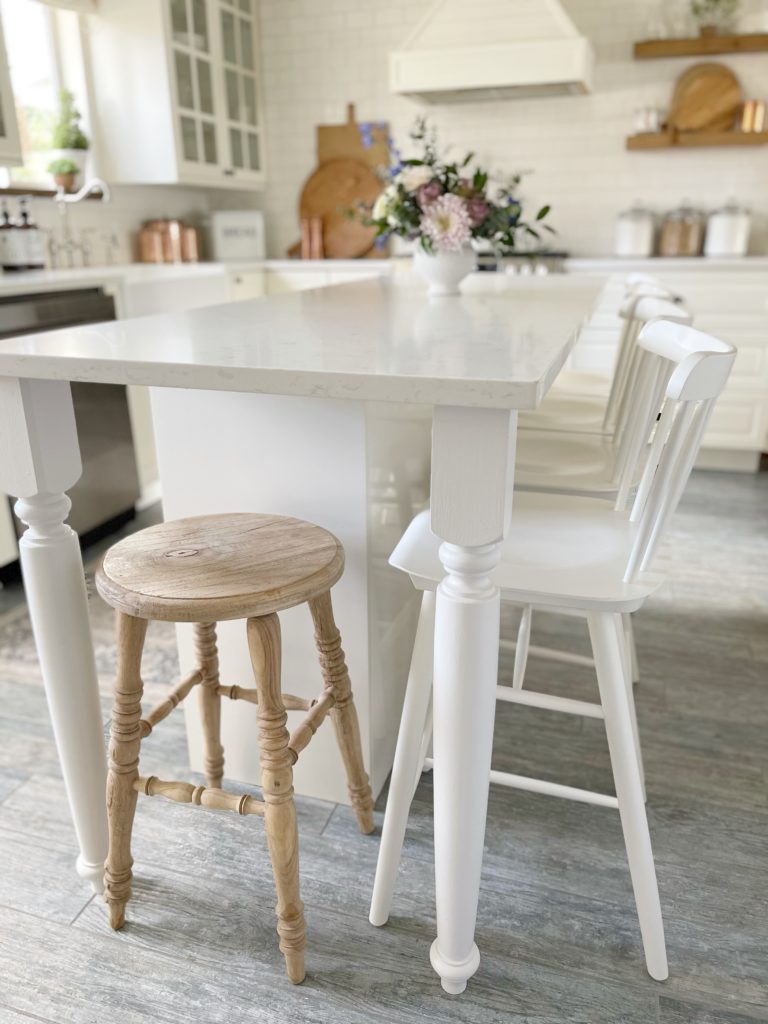 9pm on Friday we were supposed to be out of our house. We were getting down to the wire and thankfully family, a friend and neighbor helped or we wouldn't have made it….
What happened next…
Was just another of those miracles I needed <3 The NEW owners stopped by with a another gift for us – cake that we can enjoy at the house before we left.
It was a gesture that will never be forgotten and just what our whole family needed that night. To meet the new owners and to personally hand them the keys.. to talk and laugh.. and honestly become friends. They gave us extra time that night even though we locked up by 8:58 pm… we spent some time in the backyard one last time enjoying the cake and got to breathe instead of cry.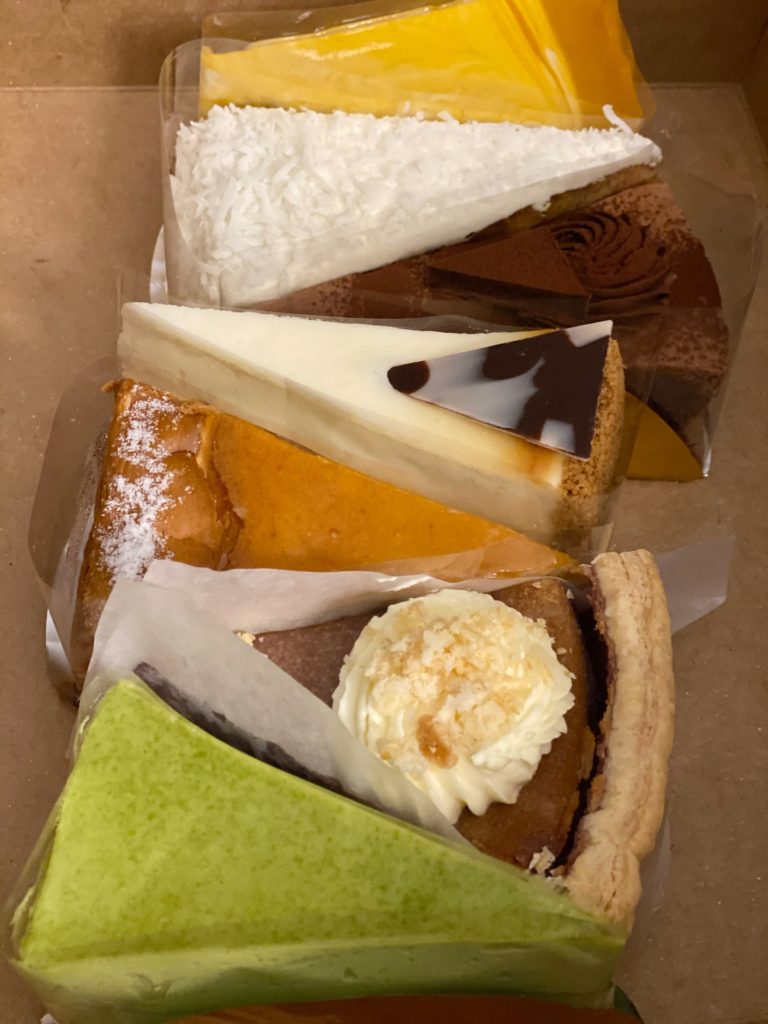 As we got in the car to drive away, we knew we left it in good hands. Funny thing I was texting the new owner as I sat in the drive.. James came to check on me thinking I was crying – because I ALWAYS cry …but nope it just felt right <3
Onto new memories for us…. and we will be excited to see what they do with this little house we made home and create their own!
Now to find what is next for us….. ready to follow along and see??