Valentine's Day Hickory Farms Gift Guide
Hickory Farms Gift Guide – Valentines Day Edition! Yes you heard that – Hickory Farms has the best gifts and not just at Christmas! Let me show you what I ordered and some faves!
We are all prepped for Valentine's Day! I wanted to throw my kids a fun Valentine's Day party with just them since well it's 2021 and not much has changed since last year – and we can use one more thing to celebrate!
Valentine's Day
Our Hickory Farms stash was all gone, so I went online and ordered then I realized all the cute things they have for Valentine's Day! I am going to share some of my favorites and let you know what the must have items are!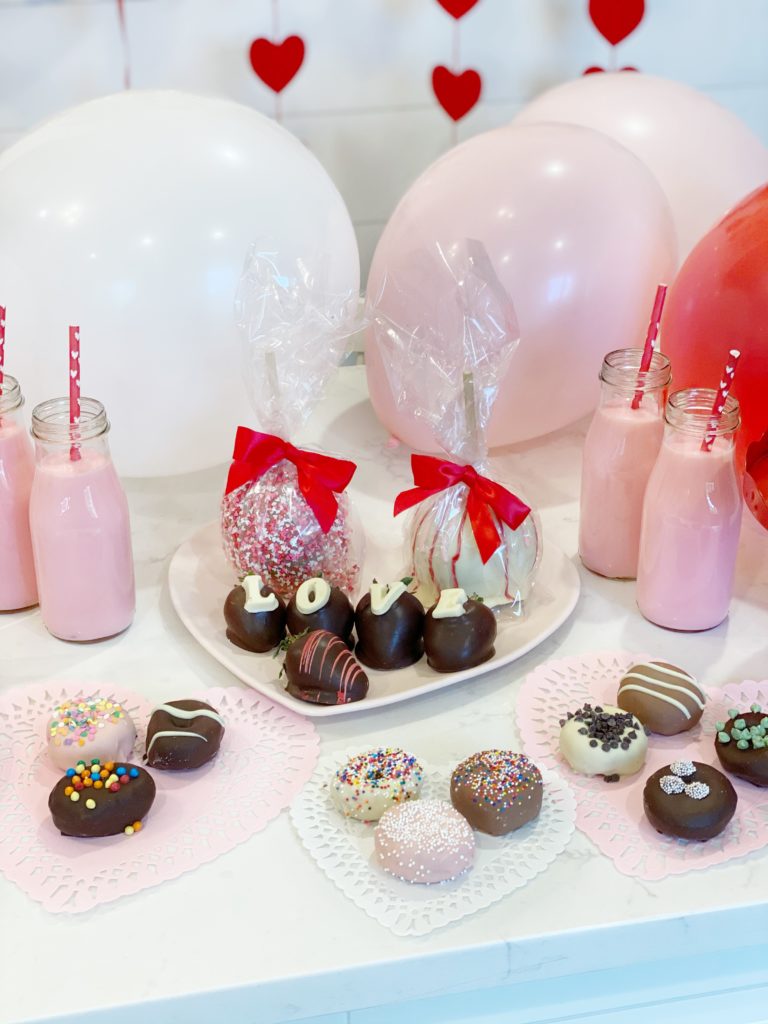 Did you know that Hickory Farms has amazing chocolates? They are shipped right to your door in the best packaging so they won't melt and will stay cool!
These mini donuts HERE were a splurge, but they aren't only ADORABLE they are so tasty too!!
I should probably read the descriptions better, but I was surprised to not only get 6 cookies – but 12! These sweetheart sandwich cookies are so good, if you like oreos you will love these and they are SO much better!!!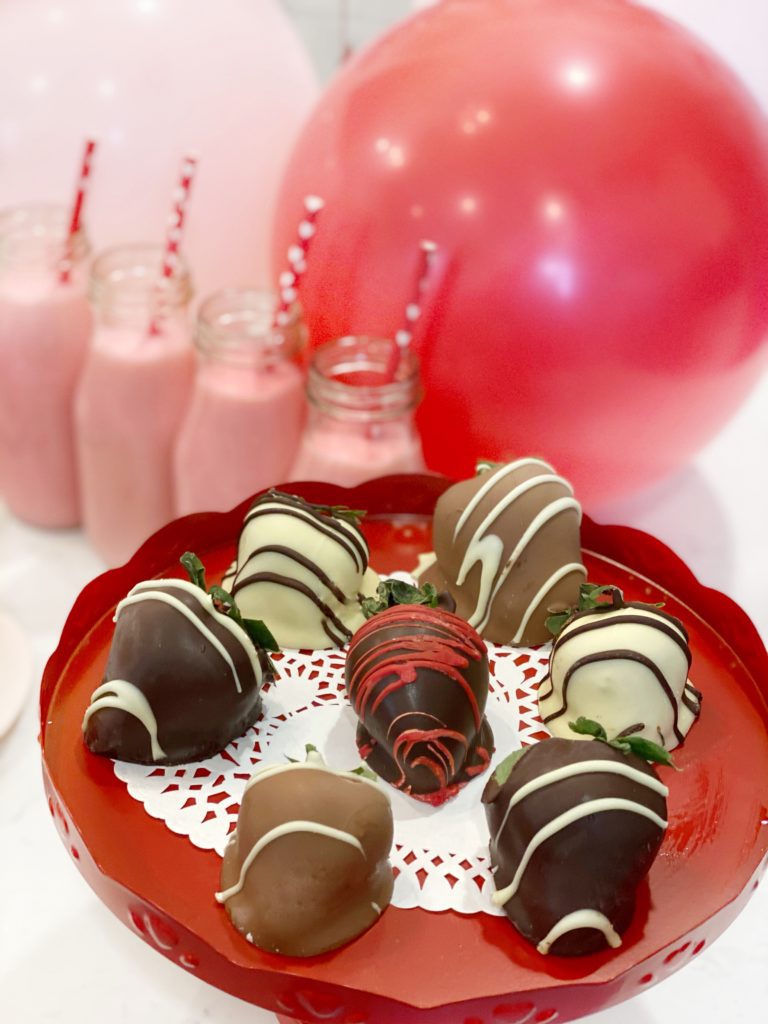 Chocolate Covered Strawberries, yes please! These are the biggest juiciest strawberries I have ever seen! I love that they come fresh to your door, when mine came I just threw in the fridge will we were ready!
Regular Chocolate Covered Strawberries HERE
LOVE Chocolate Covered Strawberries HERE
Carmel Apples HERE
This Itty Bitty Sweetheart flight is a must! Ours might be gone already – its that good!
Here is the Hot Summer Sausage & Cheese Gift Box, I know James will love this for Valentine's and if you need other gifts for the man in your life check out more HERE.
This Valentine's Day box I not only love whats inside but that I can reuse the box – yes Zoe is already planning it out! They have an option with wine too if that's your thing HERE.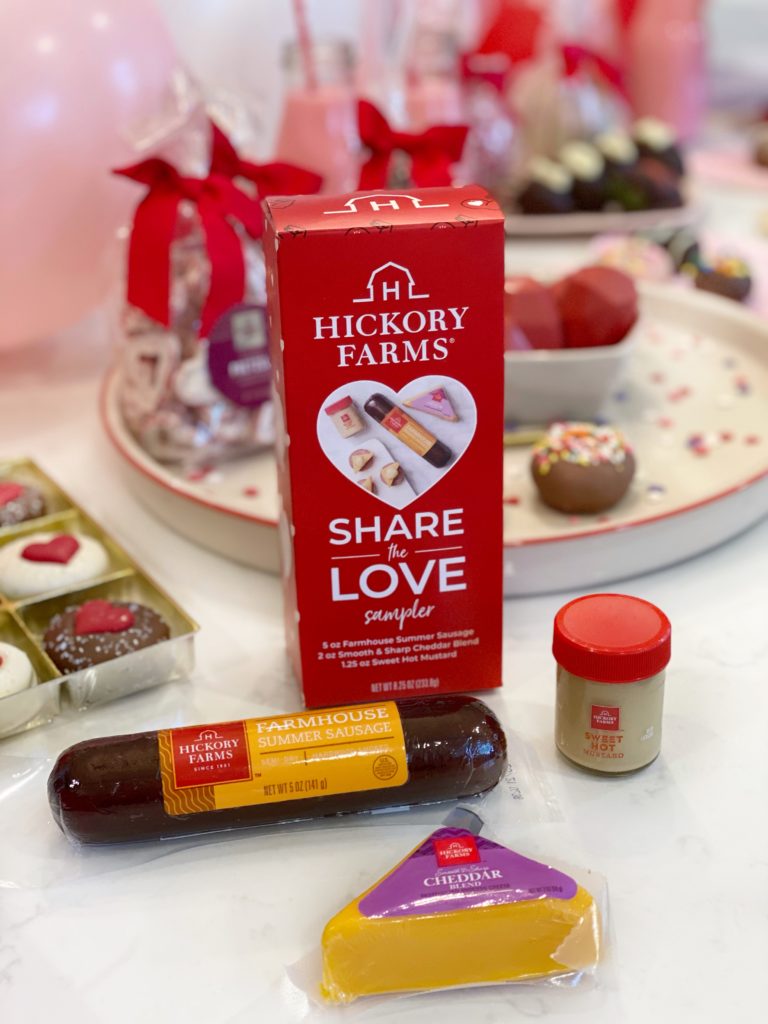 Share the LOVE and the Hickory Farms love bites are AMAZING!!! These are the cutest things every perfect gift for anyone letting them know you are thinking of them! It comes in a 3 pack or 5 pack HERE. The love bites are TINY and just the perfect snack size. You can find them in a 3 pack or 6 pack HERE.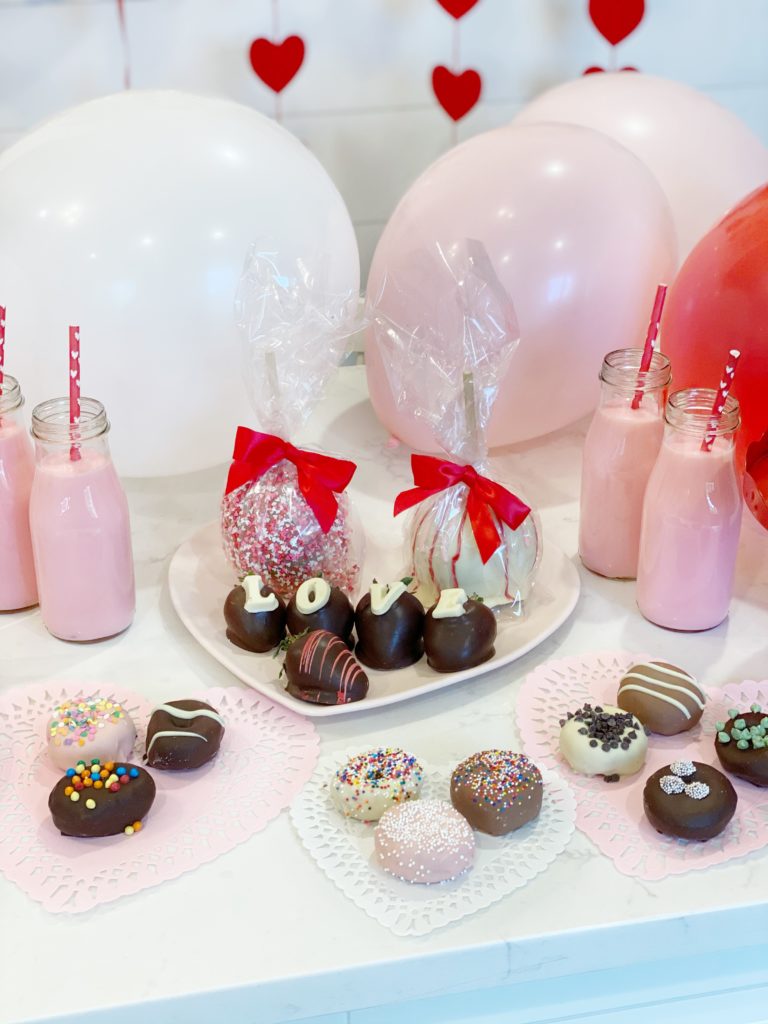 I can go on and on about all the things I love from Hickory Farms, but I will let you shop! You can go HERE or on any photo below!
Click on any of these photos to shop :