Backyard Garden Design and Game Ideas
Backyard garden design has been so great to do, but we are ready for some fun and games! Let us share all the ideas and details of this space!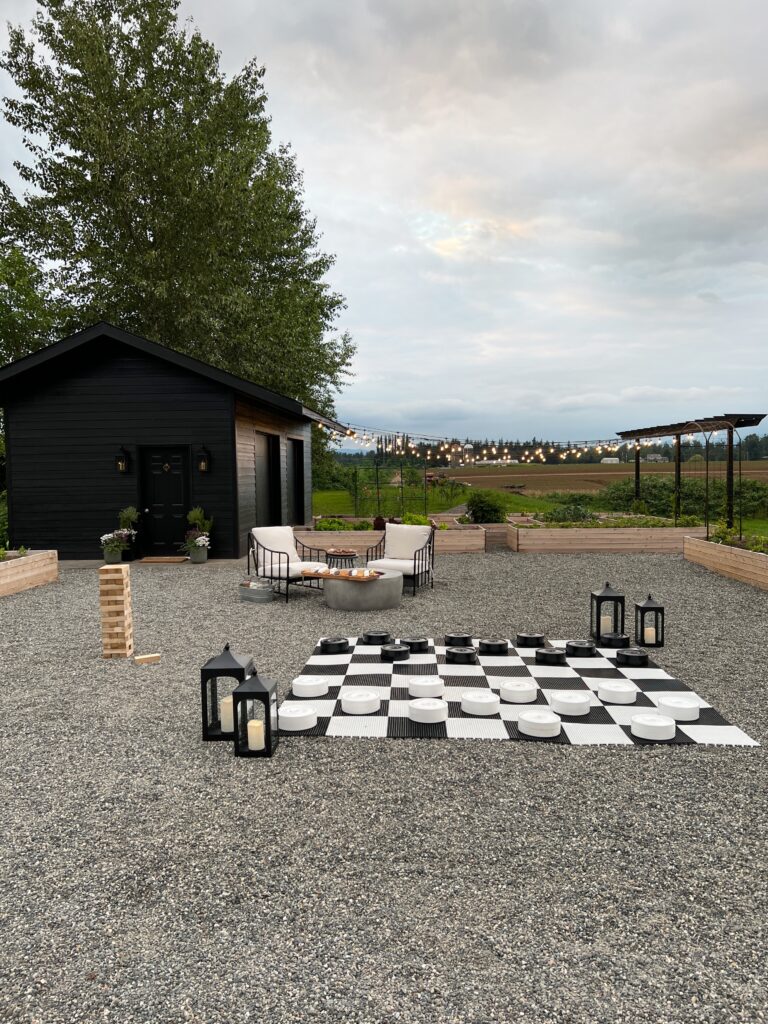 Backyard garden design it all started with wanting a space to grow some flowers and fruit, so we did just that we built raised garden beds, added pea gravel and we painted our garden shed. While we are so happy with this space we have a long way to go, but let's have some fun and decorate!

First stop – Walmart! They have everything you would want for a space. honestly they even have raised beds!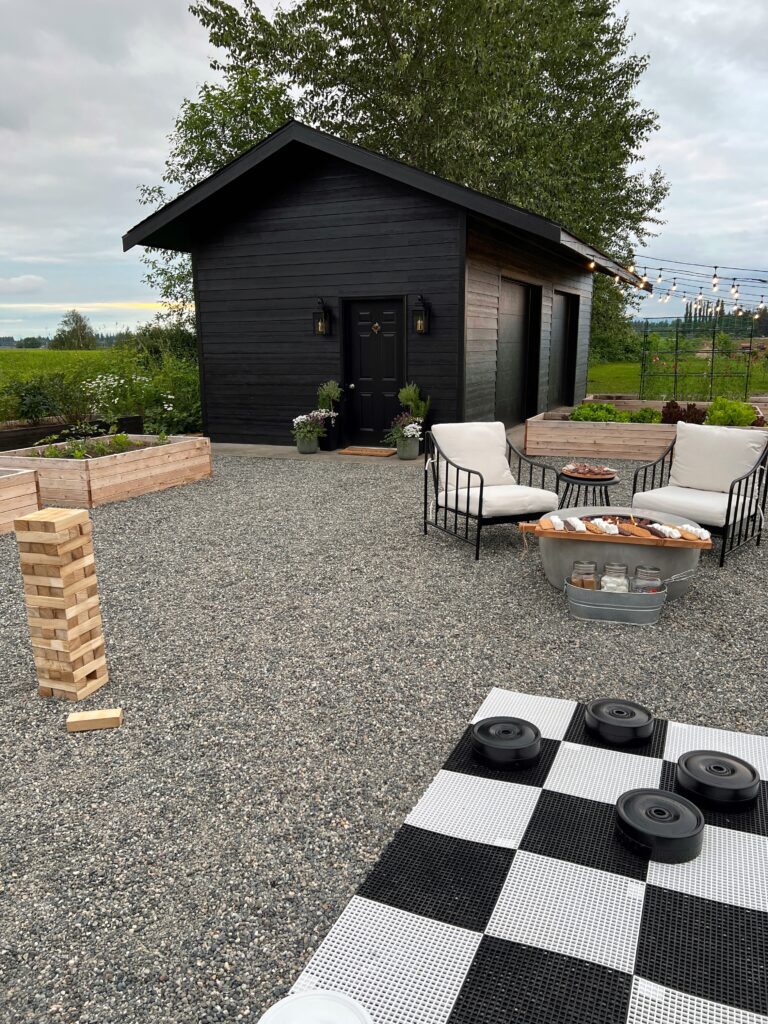 The first thing I ordered for the space was the 3 piece Aubrey conversation set by Better Homes and Gardens on rollback at Walmart!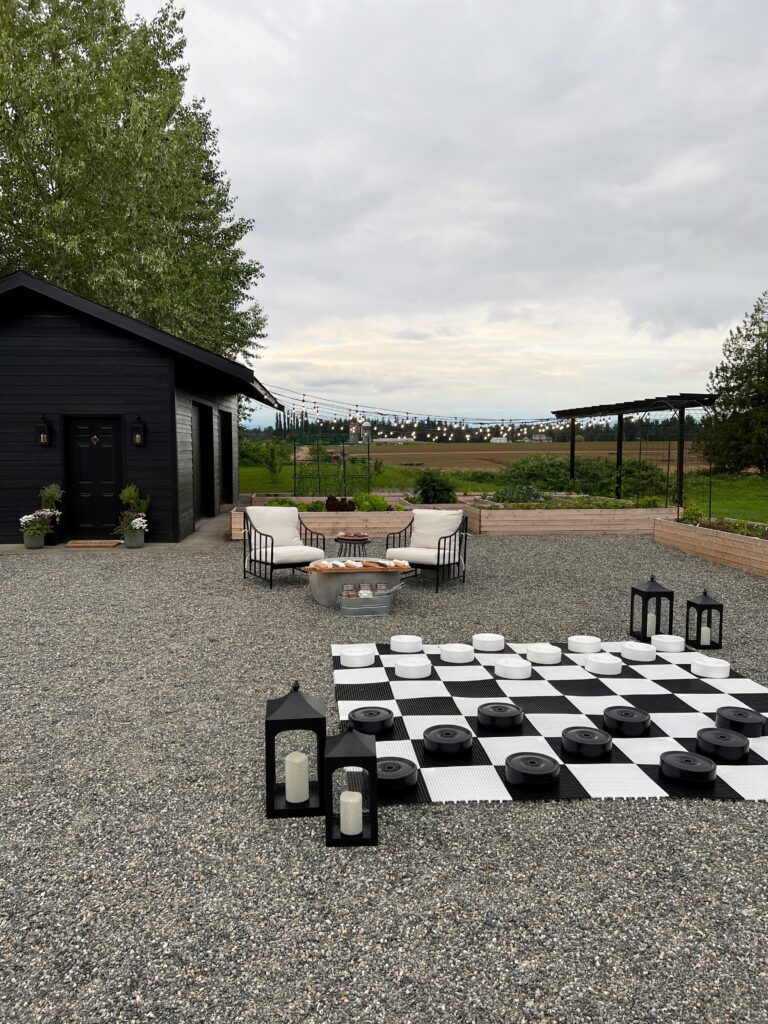 The lanterns are pretty magical. They are also on rollback and such a great deal – they shipped so quickly and all perfect! The sizes here are the medium and large.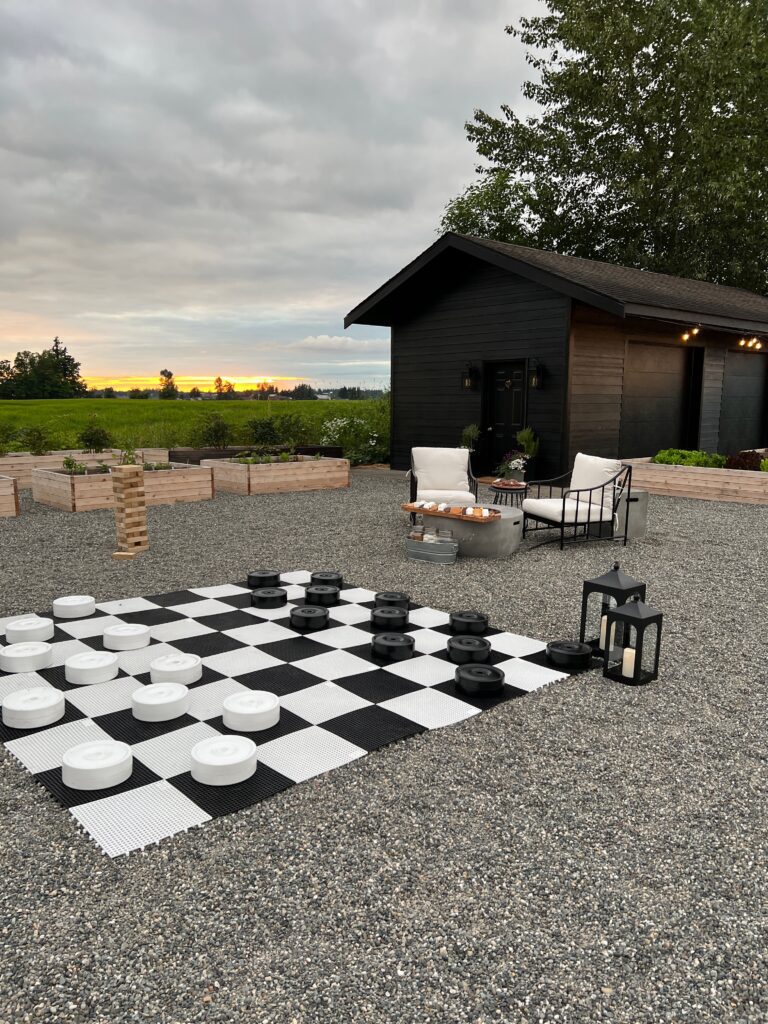 While I know you guys love decor, we all know we like to play too! This GIANT checker board and pieces are a blast the kids have wanted to play everyday!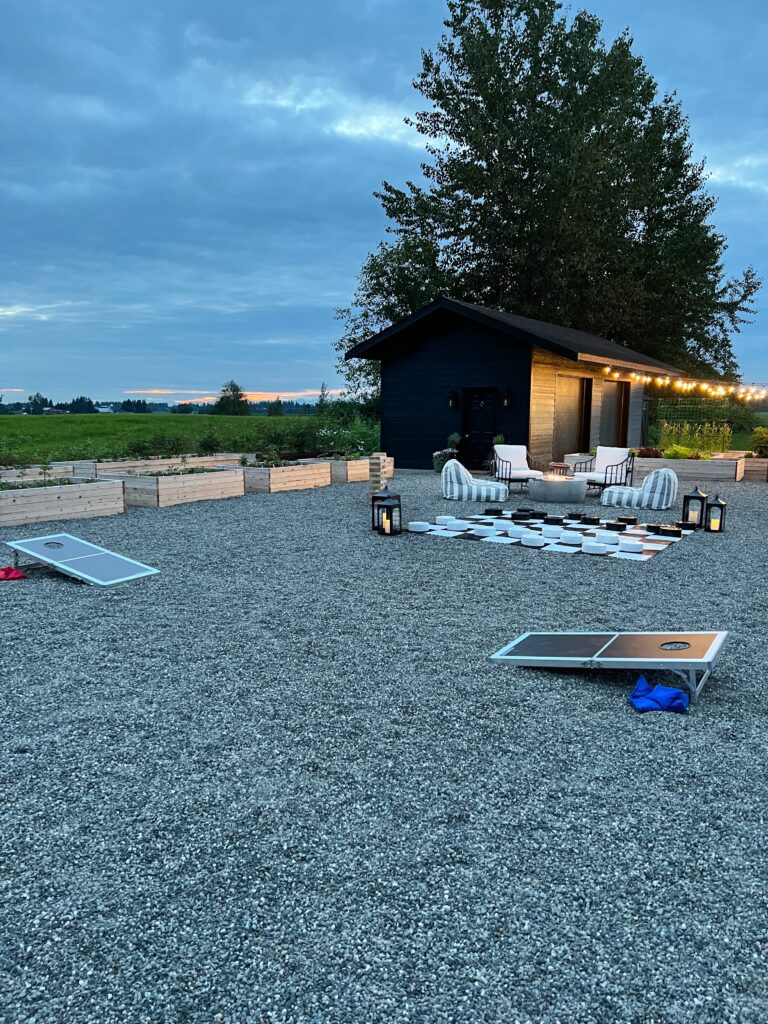 Cornhole is so fun, I will be honest we have been through multiple wood boards this one is SO amazing because its not wood, it folds, easy to carry, and looks so nice too!
These razor dirt bikes are back in stock at Walmart! The kids all love them so much, and I love that they are electric!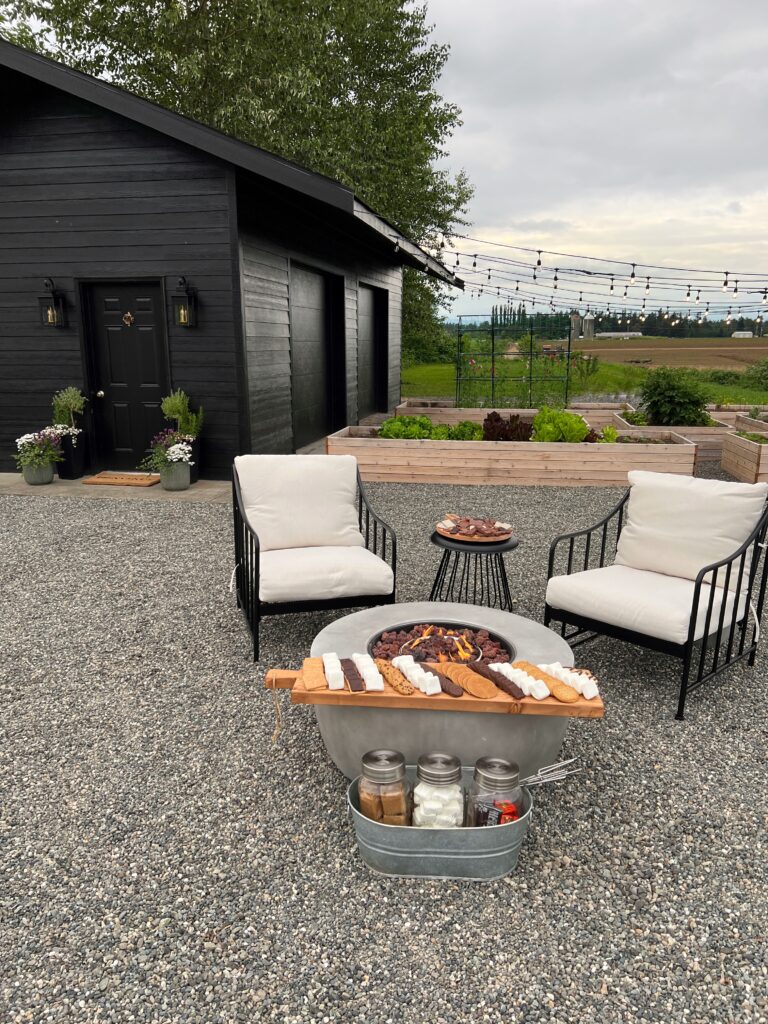 For an easy family fun idea, Smore's! You can just use the little jars and grab them from there, or if you are feeling super extra a S'mores charcuterie! We love these Ball Mason Jars, add your supplies and put it in this galvanized bucket for easy carrying and it looks cute too!
This round charcuterie board from Walmart was the perfect chocolate board, have you had just a board of chocolate? Well, we can't forget all the marshmallows and cookies too! What is your favorites for s'mores?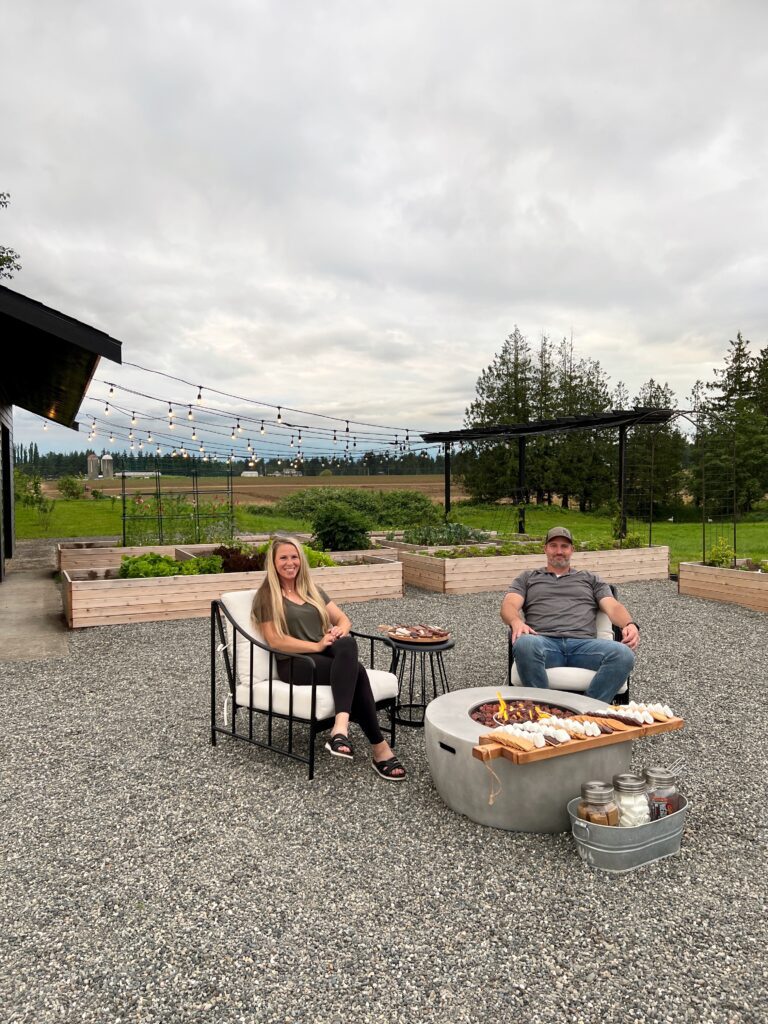 We thought we should document that we sit down, and if you say s'mores I am there! This fire pit is not only functional but pretty too!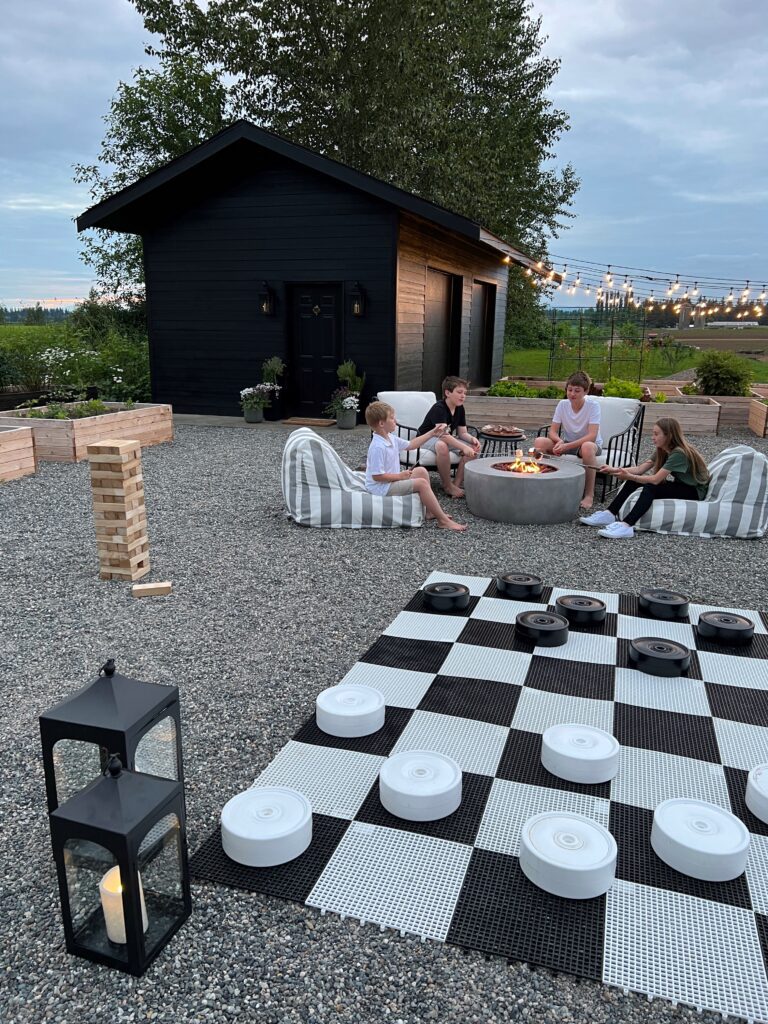 We need to order more of the Aubrey chairs, but for now we love these stripe outdoor bean loungers!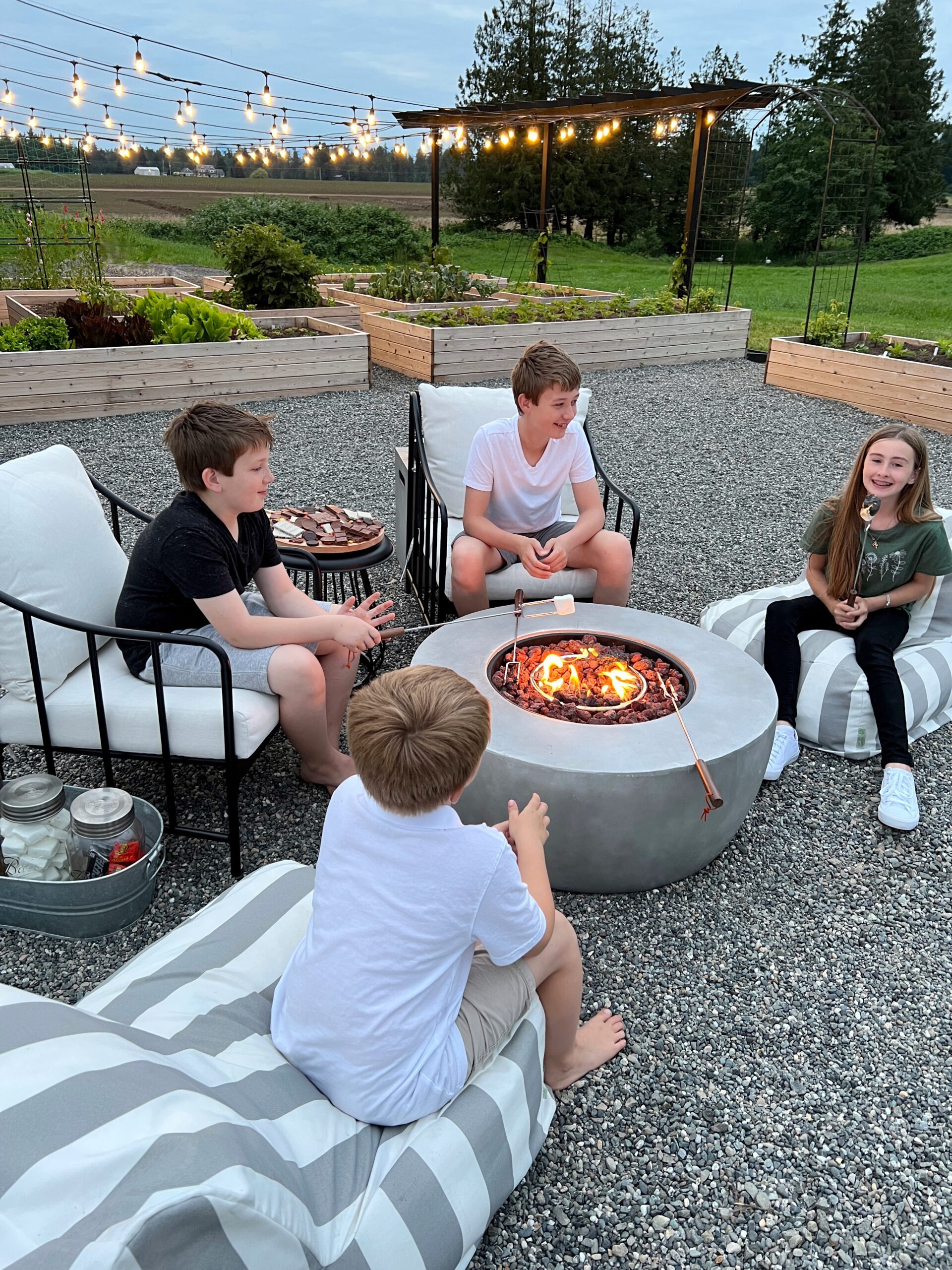 What really makes this space are these brighttech lights from Walmart. We have used the solar ones and these are the plugin! I will share more about these soon!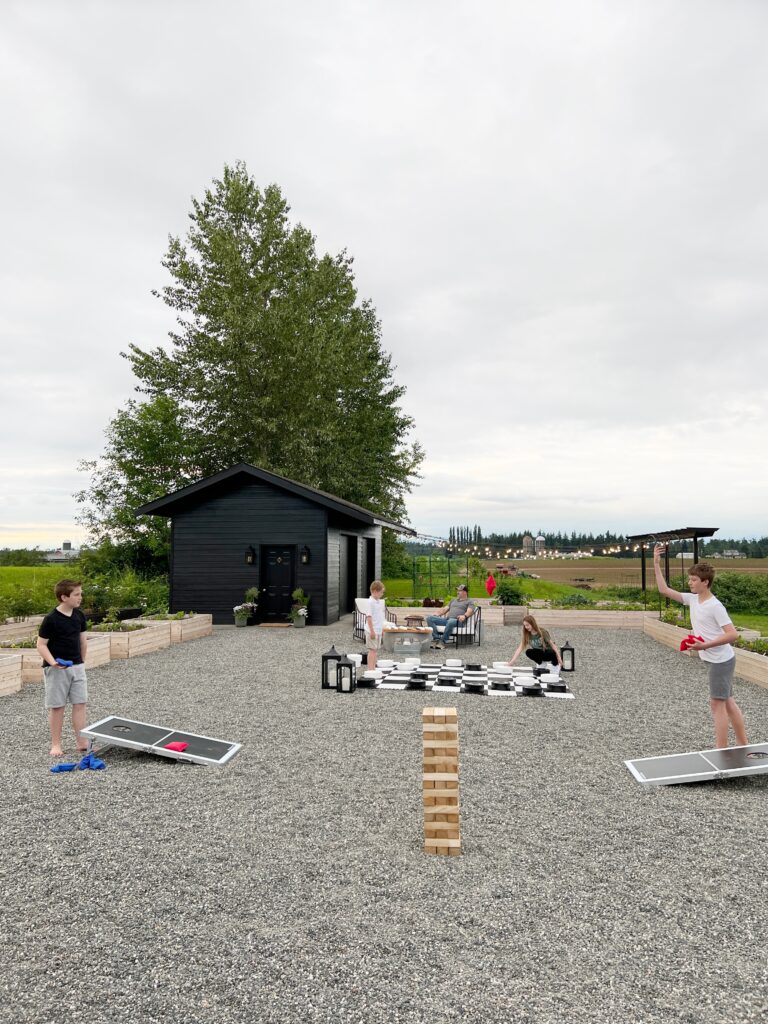 This space has been so much fun to transform, I hope you got some ideas for backyard garden design and game ideas! I am going to link all the products below so you can get for your space!
Backyard Garden Design and Game Ideas