DIY Personalized Bowls for any season! These are so fun to make and easy too! Let me show you how to make these with the Brother ScanNcut!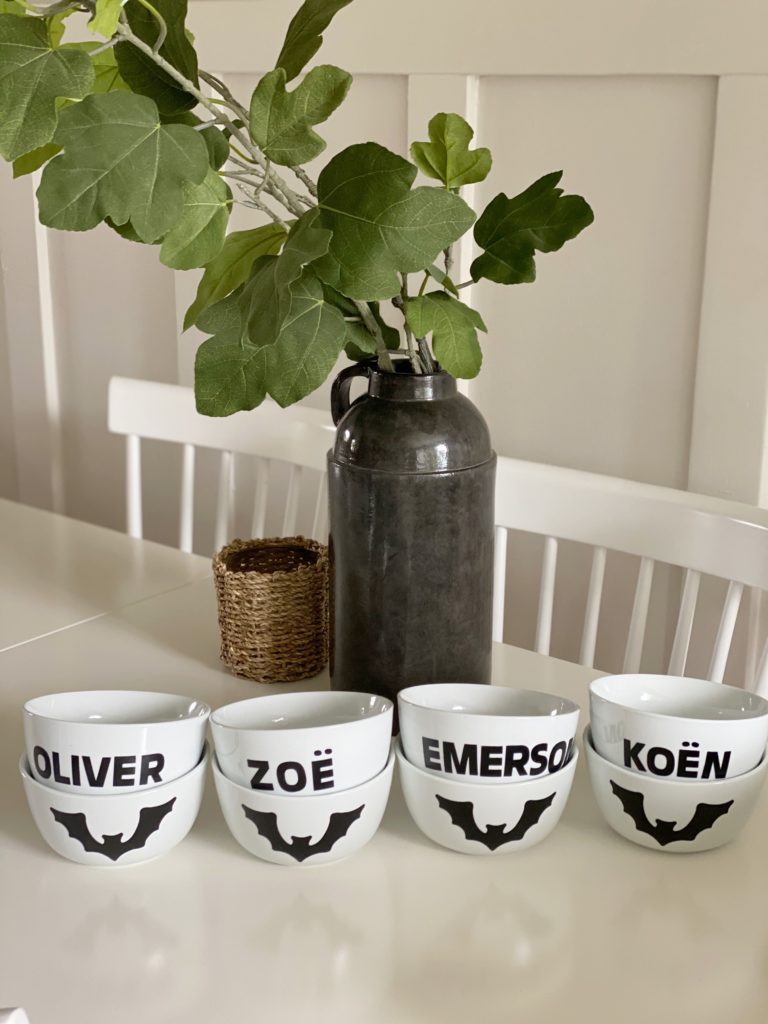 I made these for Halloween, but the options are endless and there is so much you can do! They are so fun I want to change these out for every season!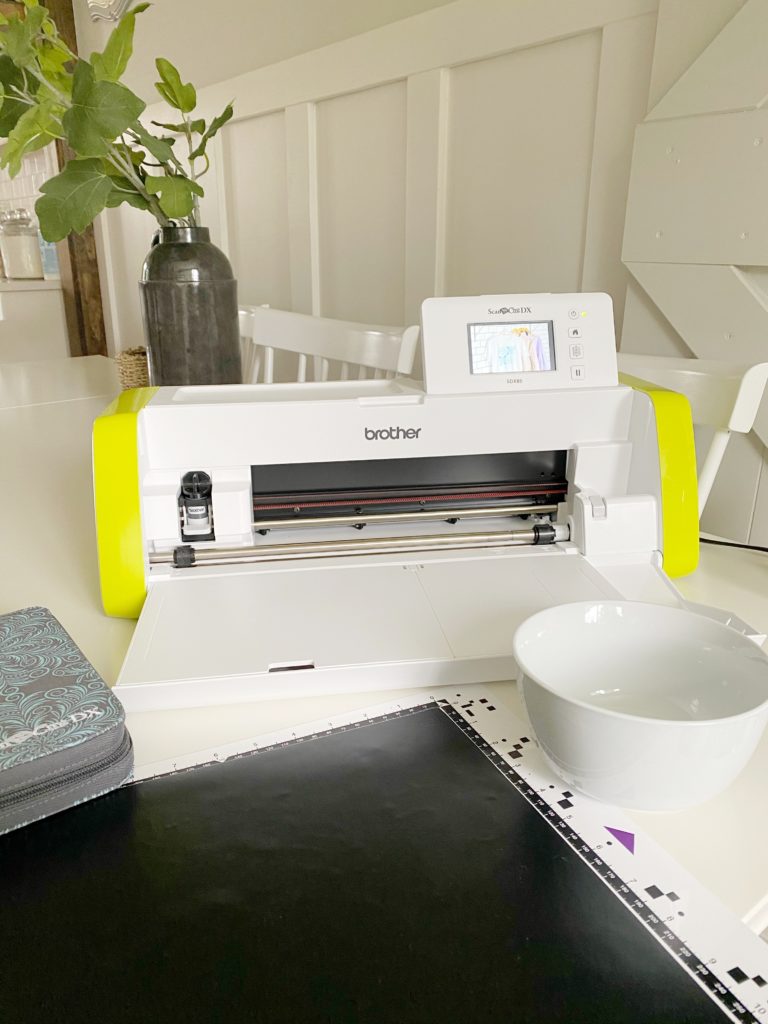 DIY Personalized Bowls SUPPLIES NEEDED :
Brother ScanNCut
Vinyl
Bowls
Once you have your vinyl on your mat, it's time to choose your design!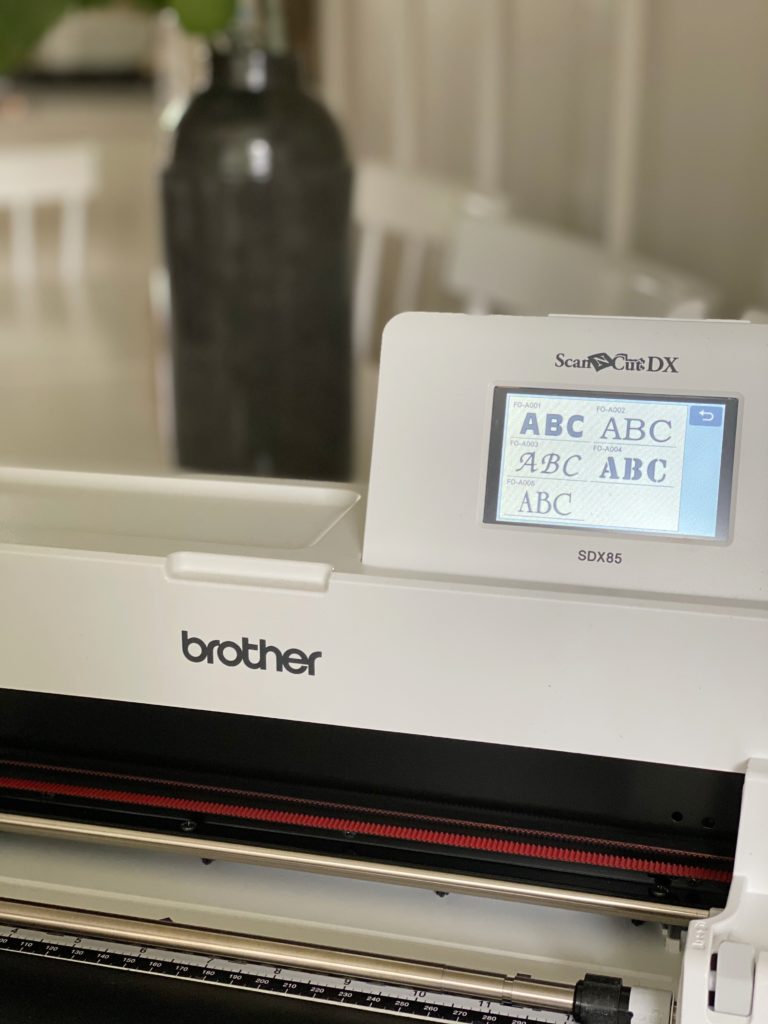 I love that they have so many designs all at the touch of your fingertips.
For my DIY personalized bowls I went with these letters.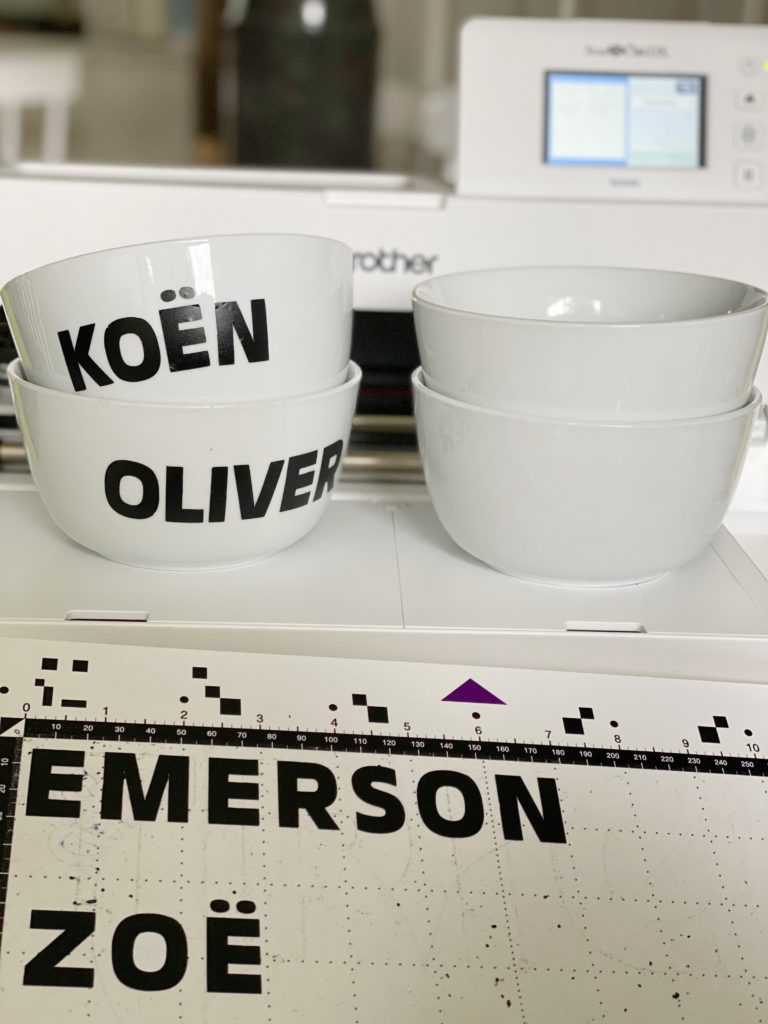 Here they are! I even was able to add the umlauts to the kids names!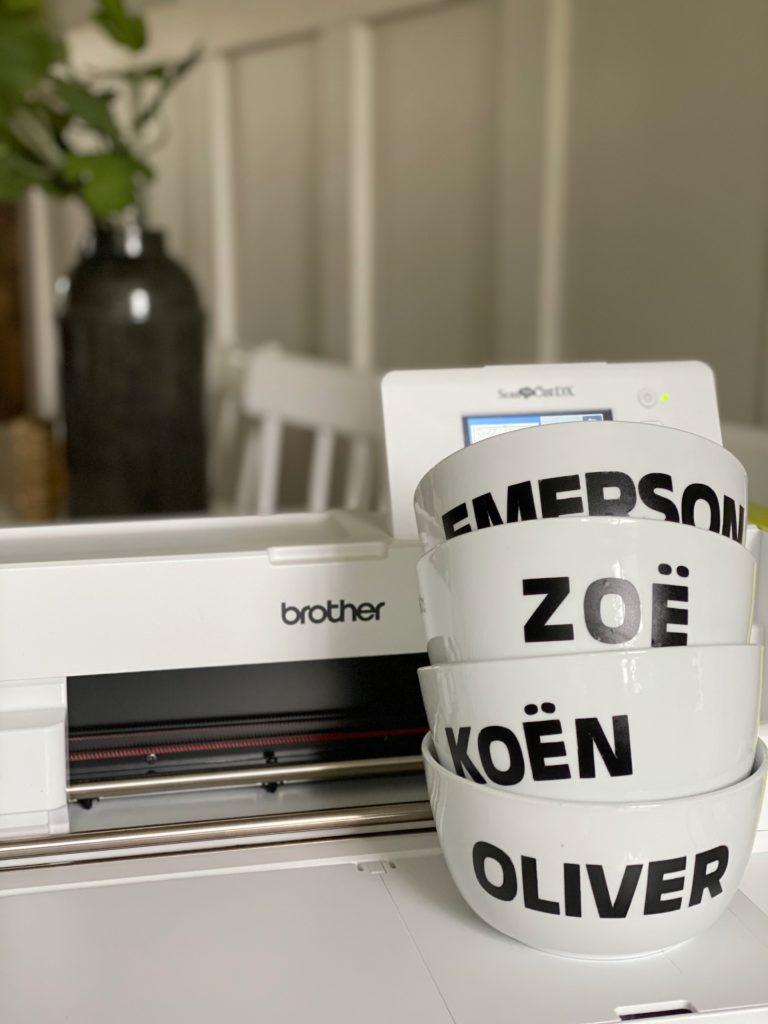 While I was looking through the designs I found these cute bats, honestly I wish I found them before I made my DIY doormat HERE. I thought I should try them our and I am glad I did!
Look how cute these are! Now I want to put bats on everything, you can even make them bigger sized!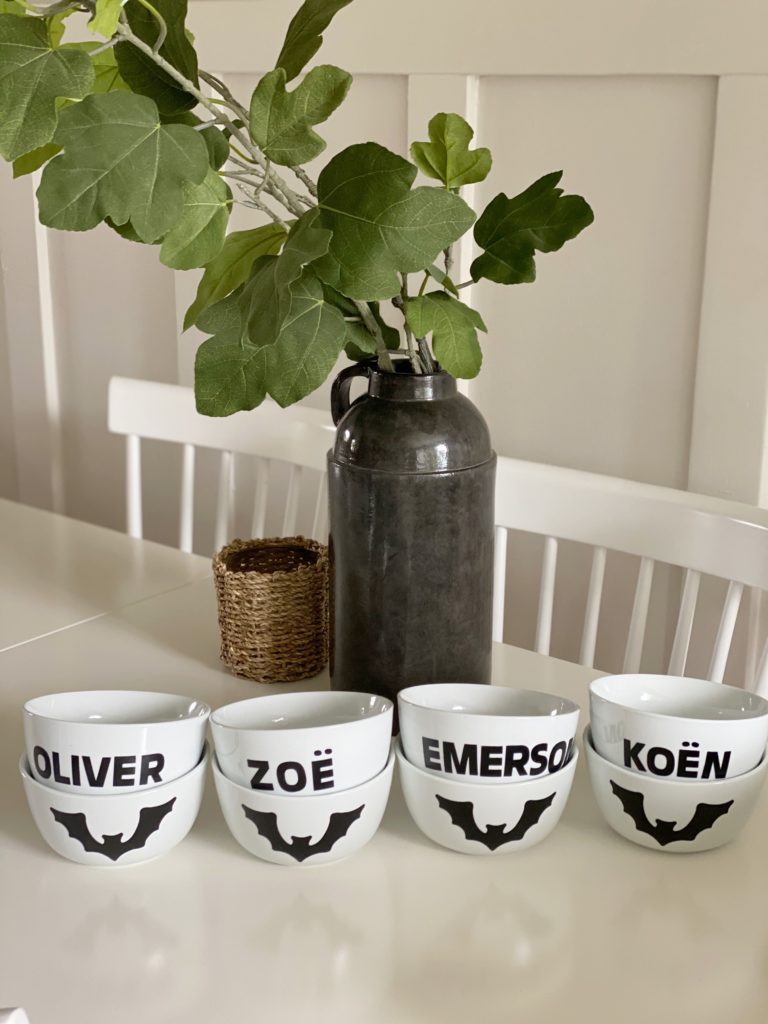 I hope you enjoyed seeing how I made these DIY Personalized Bowls and hopefully it gives you some ideas not only for Halloween, but every season!
For more ScanNCut ideas check out these :