Today I will be sharing a fun Christmas gift idea using my Cricut Explore Air™ 2 ! We love hot cocoa, so I thought it would be fun to make a gift basket and what better way than to personalize it!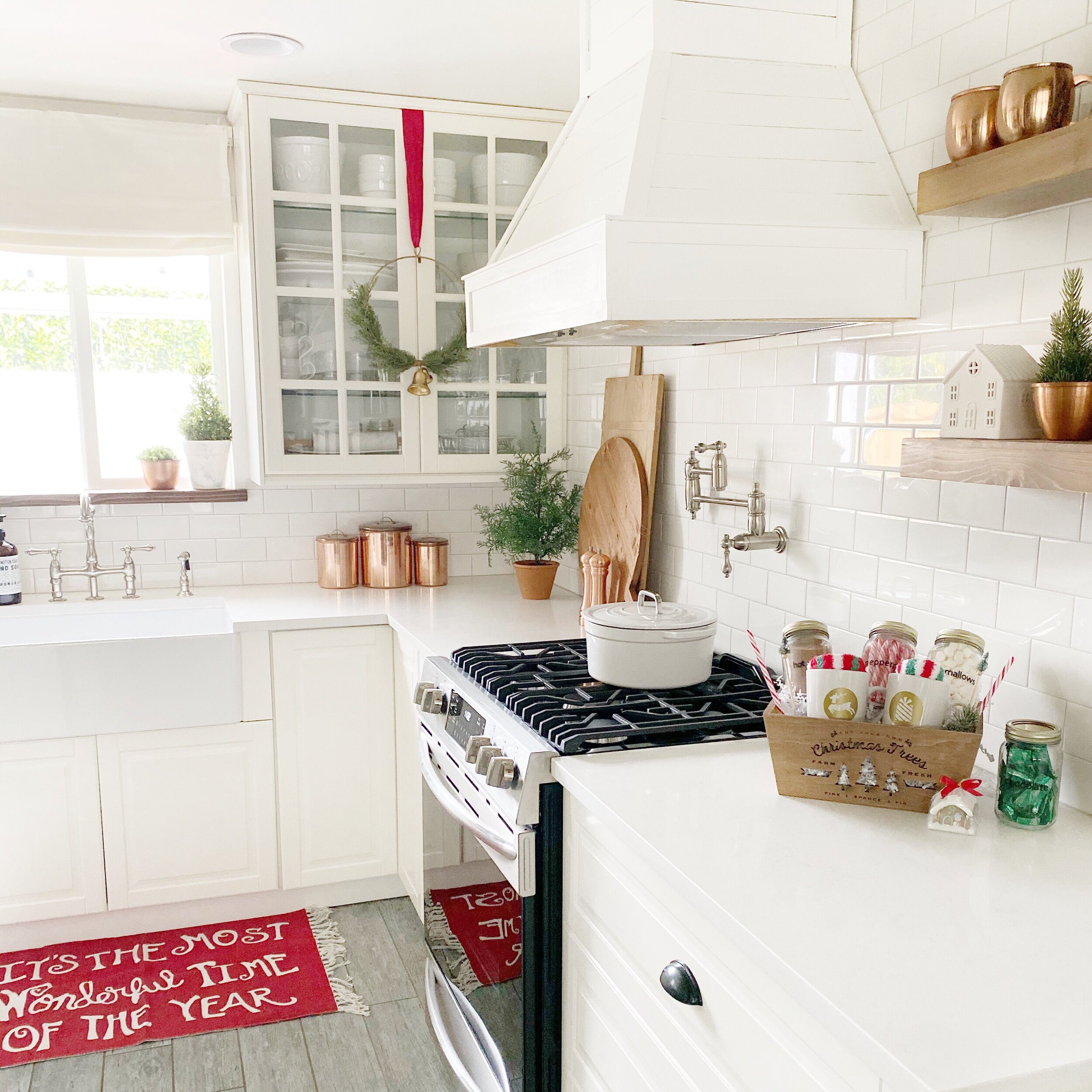 It's already November, and the time is going to quickly! I love to have a plan of what I am doing for gifts and what better than to add a touch of DIY and personalization. You can see the finished hot cocoa gift basket above, but I wanted to show you how it was made. I always get lots of questions on how I like my Cricut, and I have to say it is so easy to use and it always adds the perfect touch to whatever I am working on – whats not to love! Now follow along as I show you all the steps to creating the gift basket and at the bottom I will link all the products I used!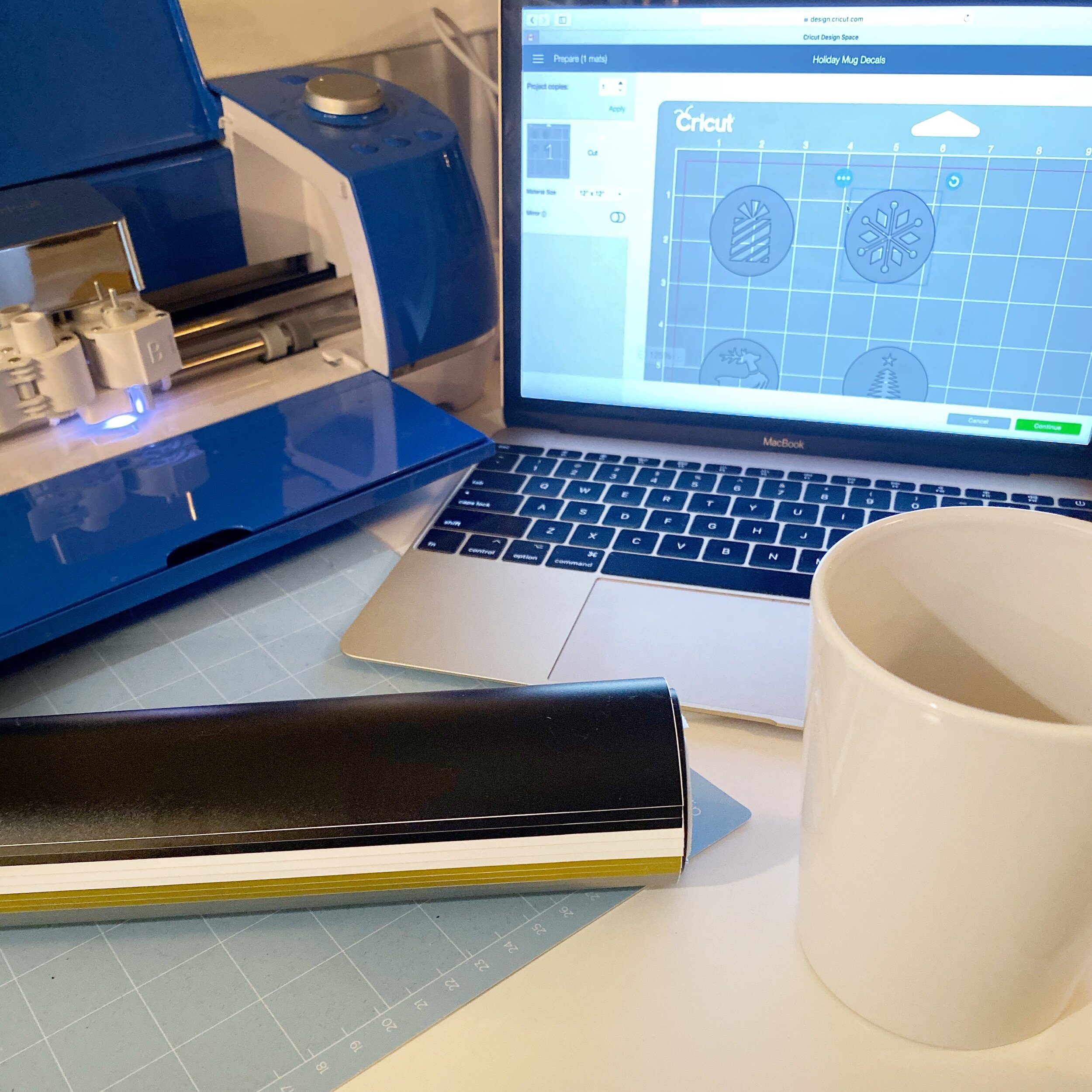 The one thing I really love about the Cricut® is that it is so easy to use! At this stage in my life I don't have a lot of extra time to learn things. Cricut® has this page Cricut Design Space and its amazing! This is where you create all your projects, and honestly I normally do the ones that are already created they have a lot of free templates, or some you can purchase and its so worth it! All you do once you are in the design space, is start your new project and then on the left hand side it will show different options so I go to the "Projects" and there you can tap on something or what I do is "search". For this project I searched Hot Cocoa and these mug decals popped up! * They were under $4 for all of them which was perfect for me – no thinking or designing involved. If you do like to design, they have that option.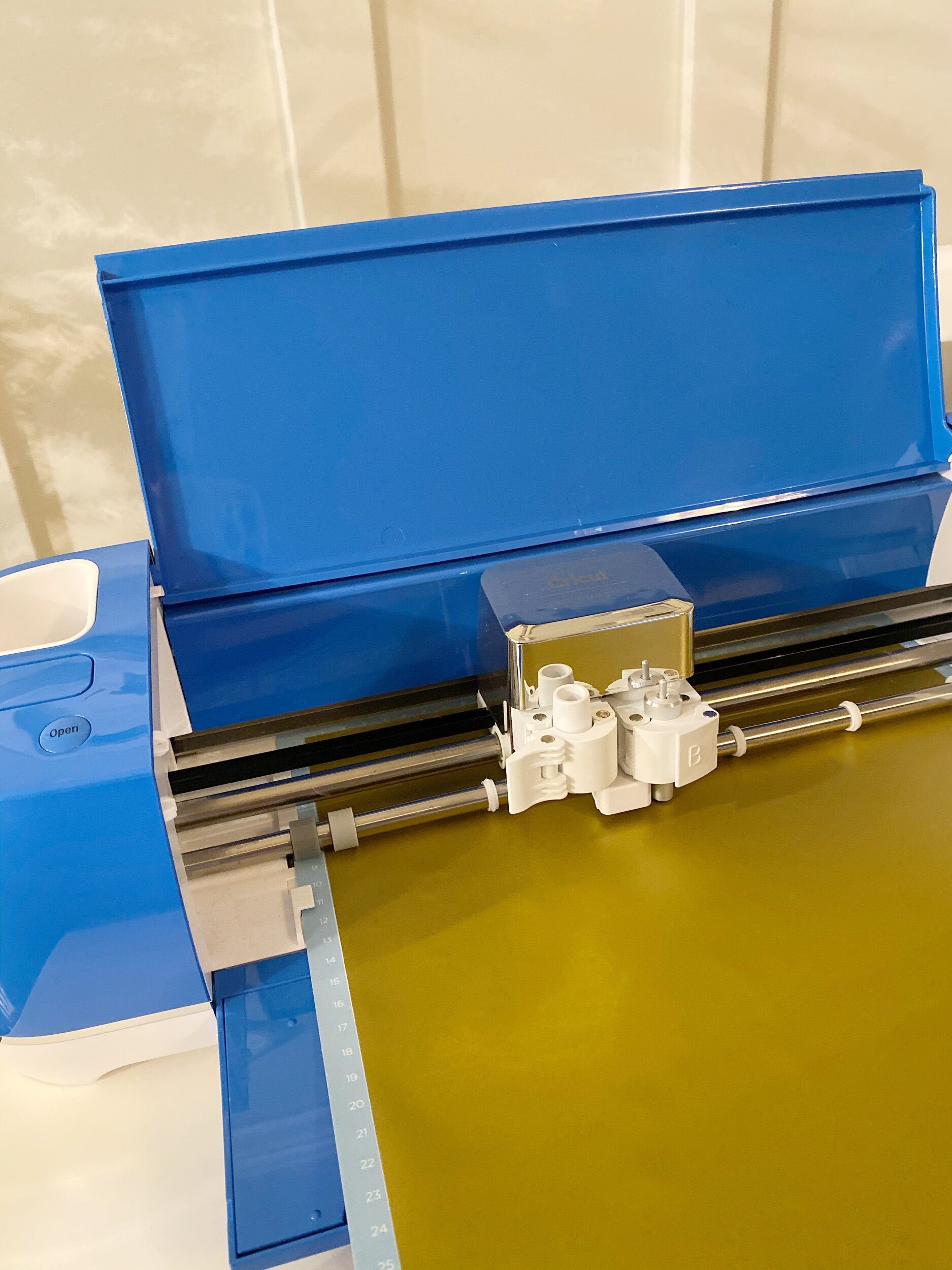 Now it is time to get to work! I am using the Cricut Explore Air™ 2 and its so easy to start, you just follow all the prompts!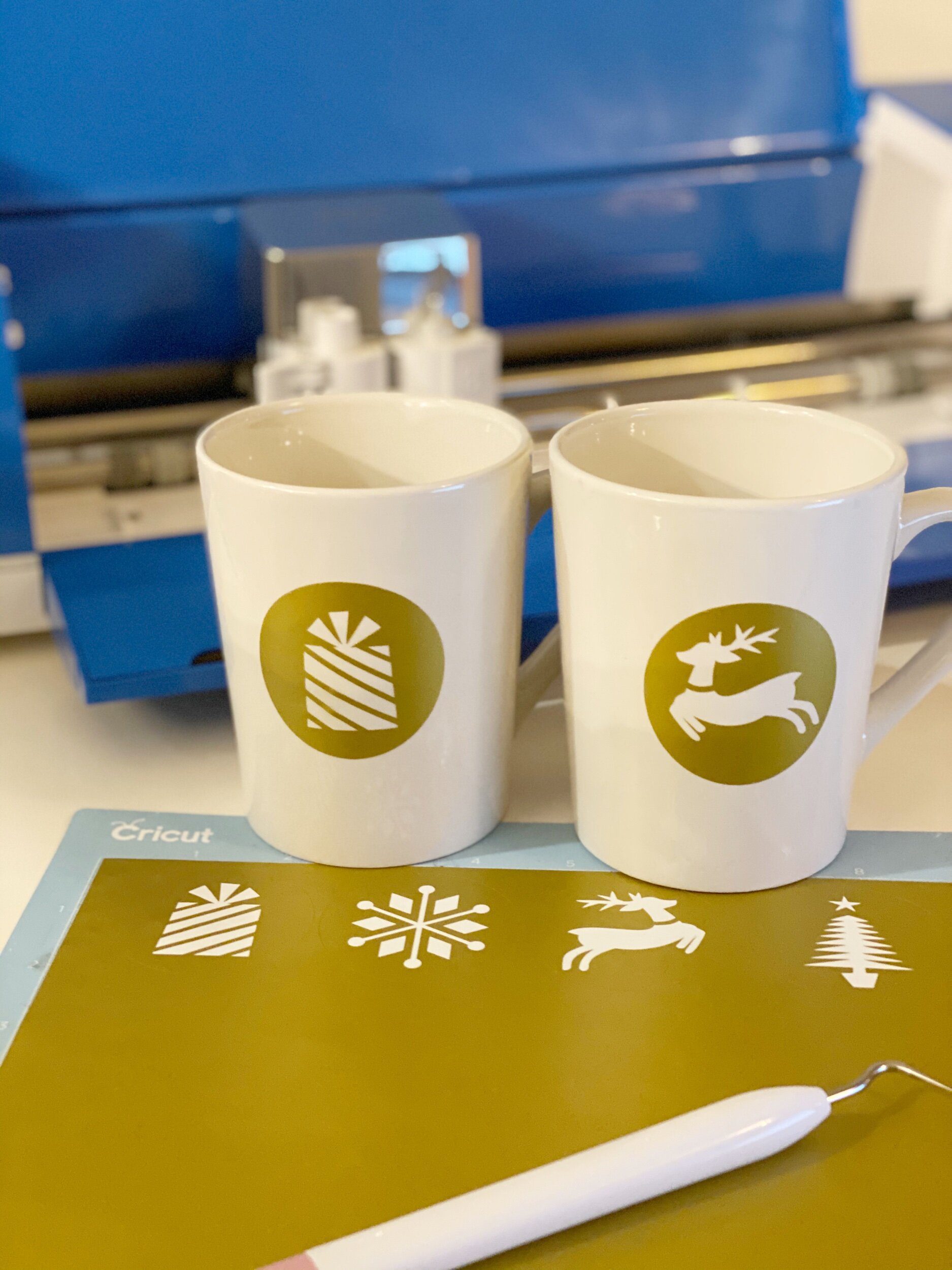 Once it is done cutting, you use your weeder and take off the excess vinyl. Then you can apply it to whatever you are working with, and for me it was these blank mugs.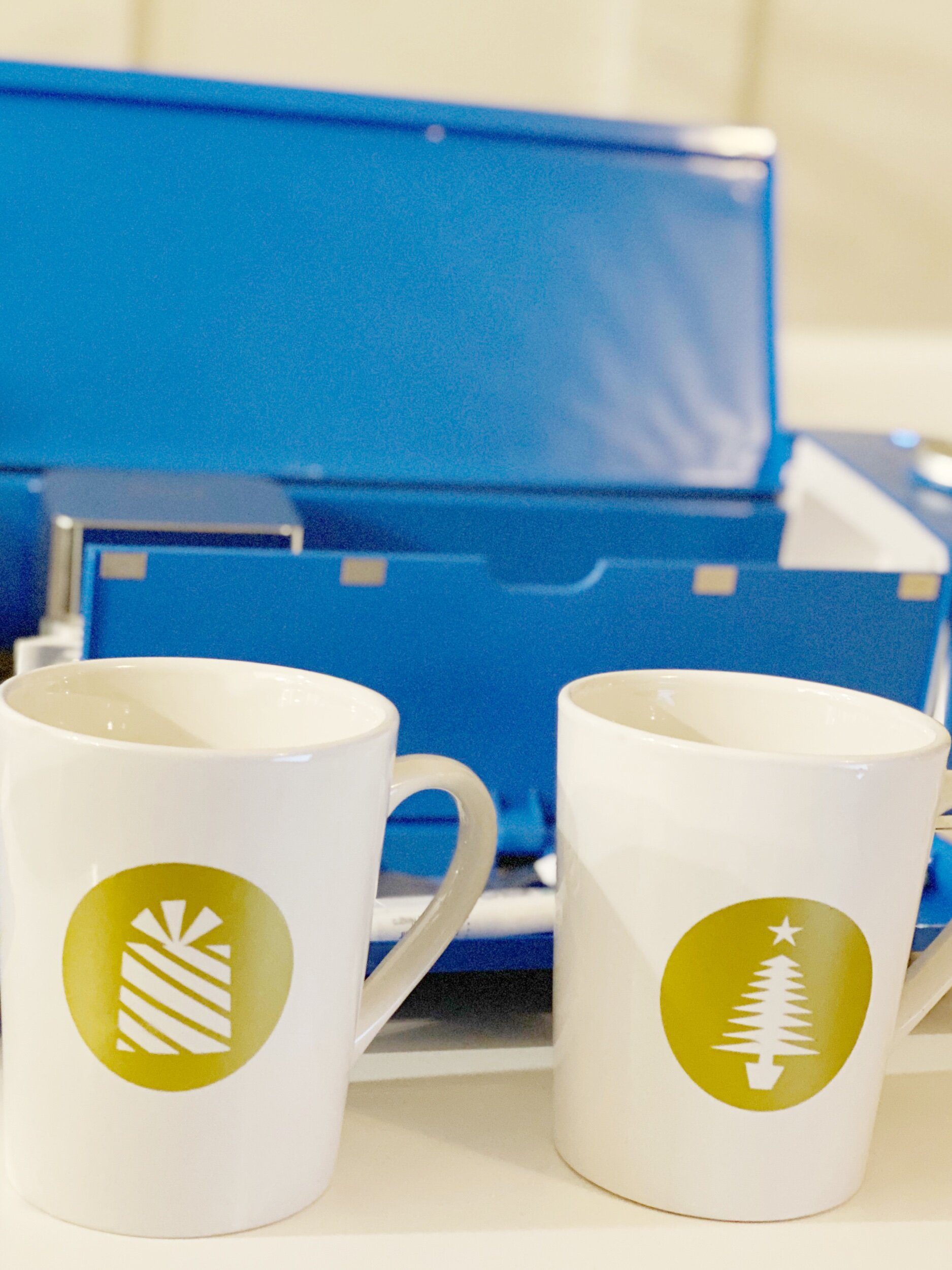 It is so easy to make these, it was literally minutes and you have your own personalized gift!
I wanted to add a touch more of personalization to my hot cocoa gift basket, so I made labels for my glass jars. It was hard to decide a color for these since the products I was adding to them would take away from it, but the black vinyl was it! Now I am going to show you how I completed the gift basket since I was done with the Cricut®.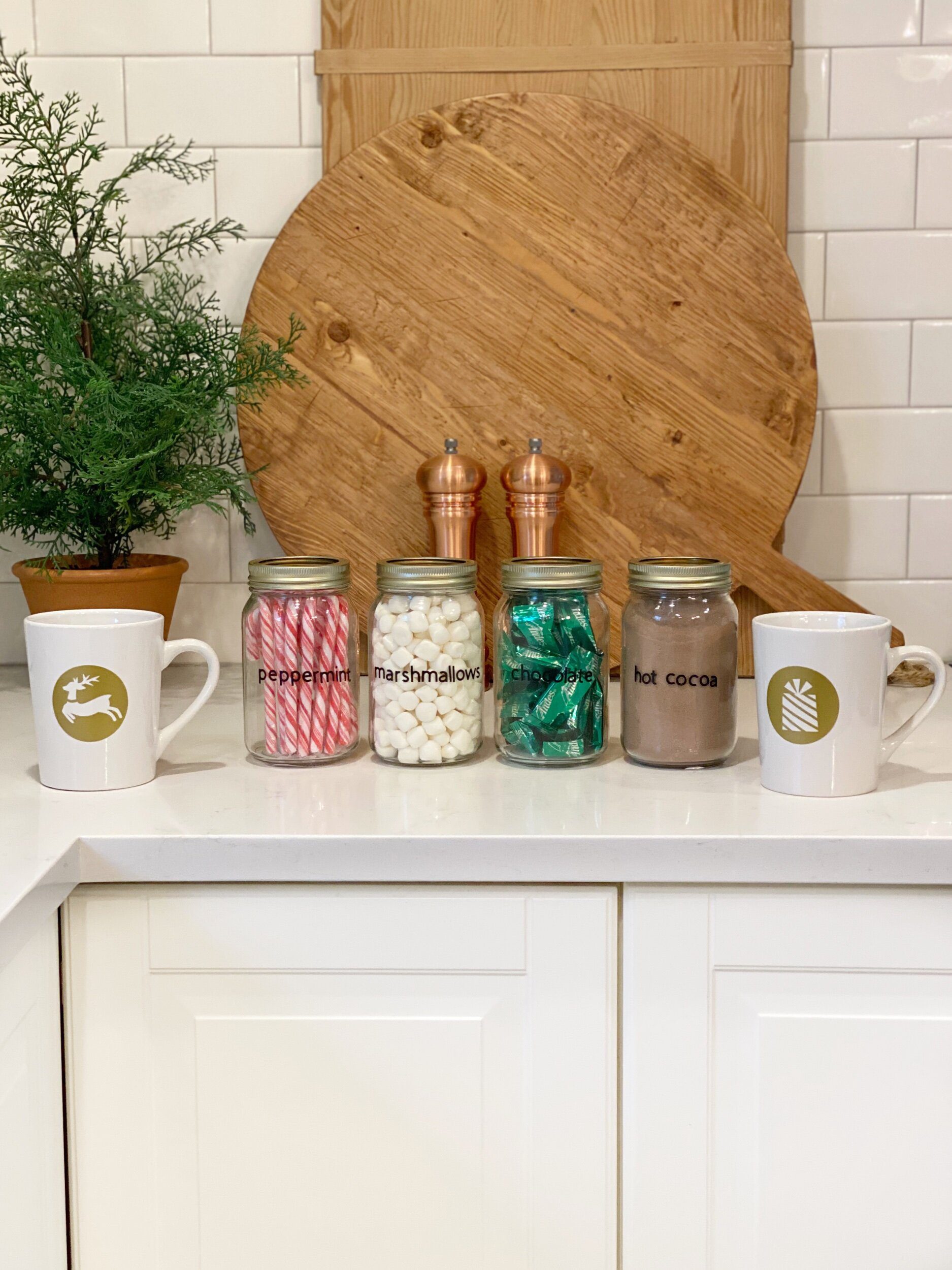 First I filled all the jars with peppermint, chocolate, marshmallows, and hot cocoa. I just love the personalized touch the Cricut® added.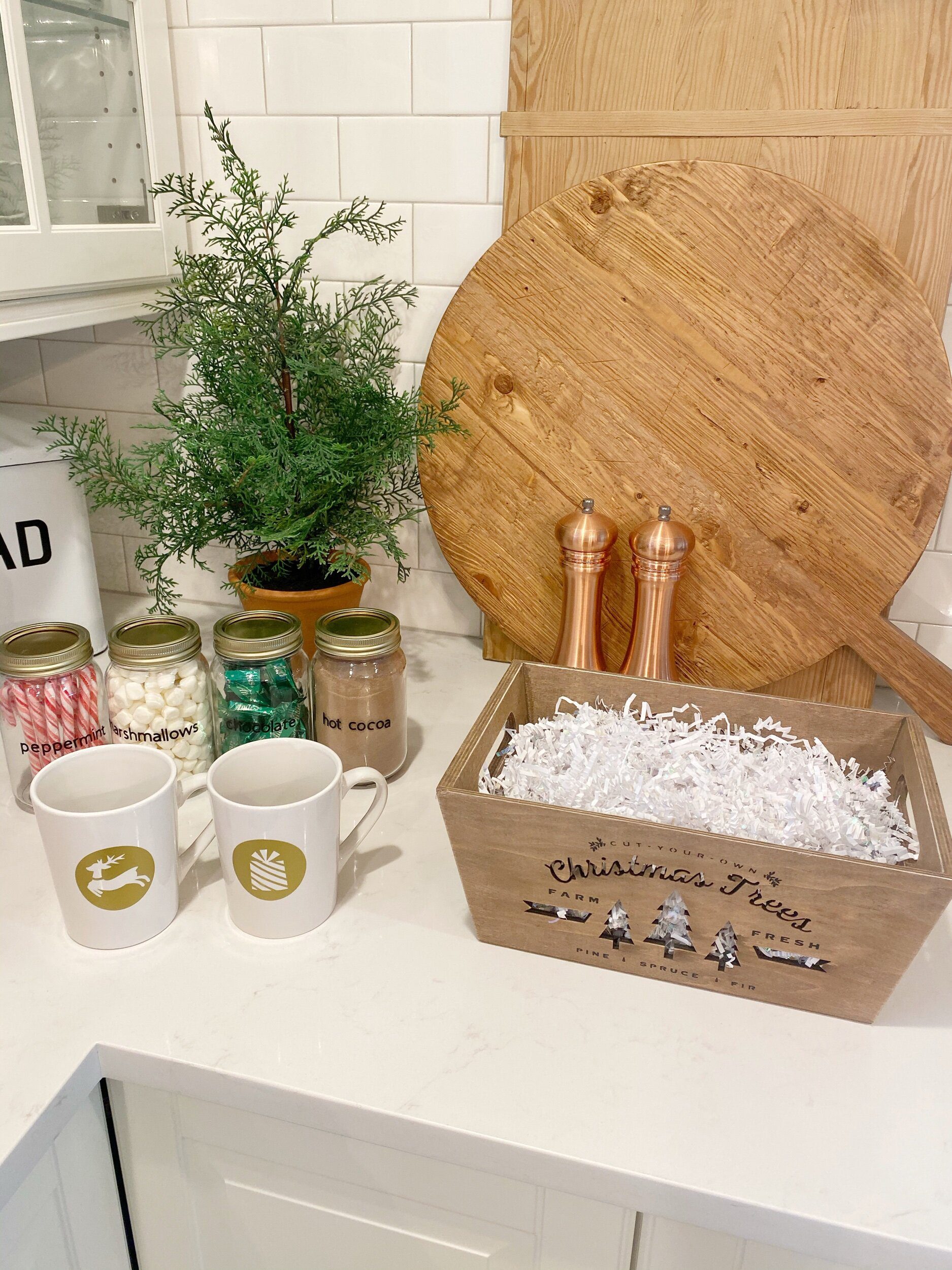 I found this cute Christmas Tree box, and new it would be a perfect addition!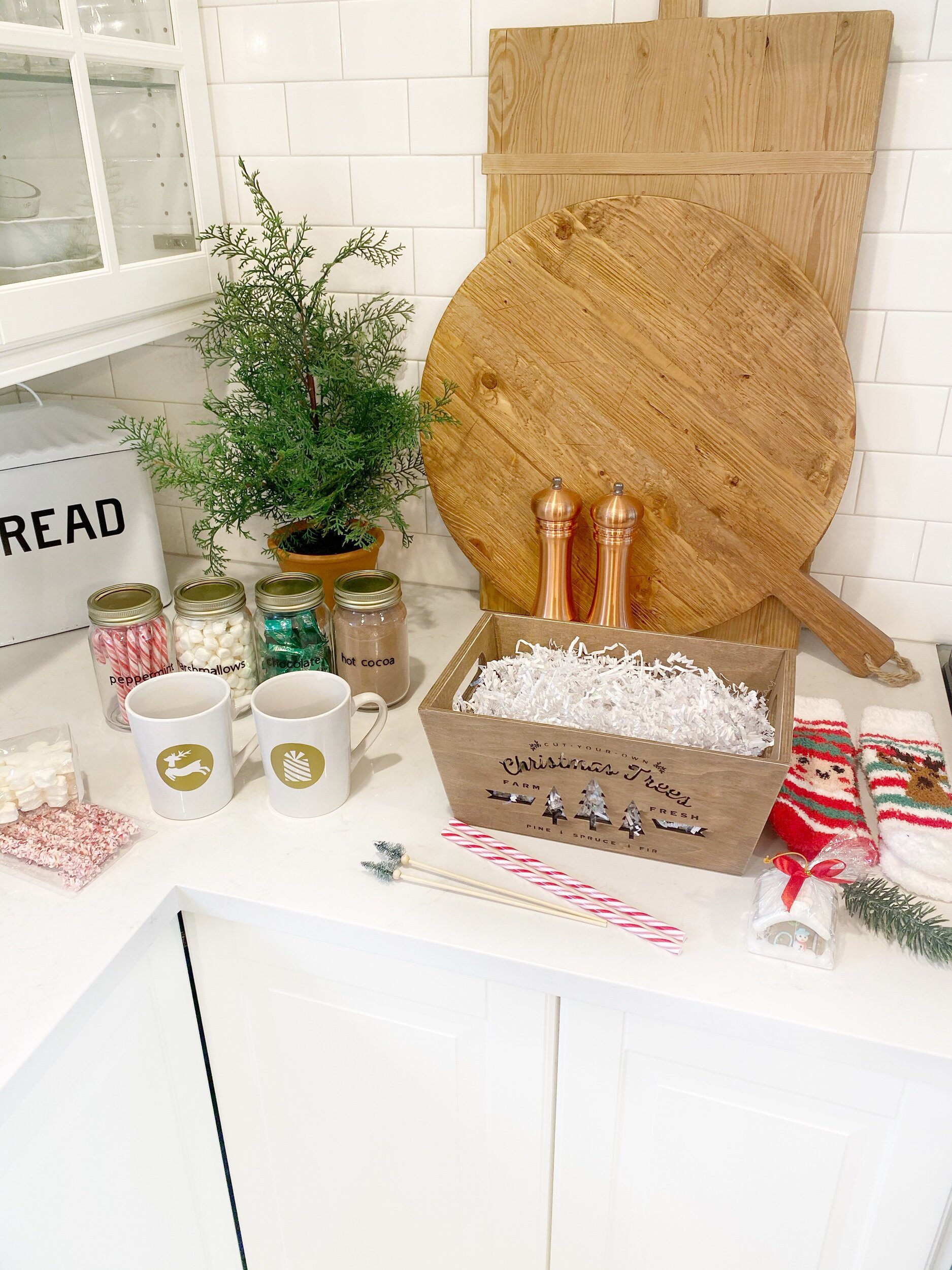 I wanted to add just a bit more, so going with the hot cocoa gift basket theme, what better than to add some cozy socks and some more Christmas cheer!
Here is the completed Hot Cocoa Gift Basket I just love how it turned out! There are so many ways you can make it, it would be fun to add homemade cookies, your favorite holiday ornament, flavorings, and more! Now what would you add in yours? The question is who to give it to? Anyone! Its perfect for a family gift, teacher, mail person, ups or fedex the list goes on!
I hope you enjoyed seeing how I made this Hot Cocoa Gift Basket with Cricut® it was so fun to do! I am sure I will have more gift ideas coming soon! What do you want to see?
Sources :

I have placed all the links below, you can click on each item.
Cricut Explore Air™ 2
Black Vinyl
Gold Vinyl
Weeder
Template for mug