DIY Handwritten Tea Towel – Brother ScanNCut DX
I love doing projects that have a special meaning behind them, and that's what I wanted to create today. I will be showing how I made a DIY handwritten tea towel with the Brother ScanNCut SDX225 and the meaning behind the recipe!
Now you see the final project above, its time to tell the story……
This recipe is written by my mom, it was for our wedding day.
My husband LOVES anything peanut butter, and for our reception one of the things we were serving was Buckeyes ( yes I am from OHIO) My mom, who HATES peanut butter, the smell, the touch, just anything about it offered to make these. You see above it says 100 servings, well I cut off the part where the recipe was for 600, yes 600!! So I thought for my mom and husband to make this towel would be so special…. if you read to the end you will see why its a full circle.
Now let me show you how to make it and the materials you will need.
First start out with your recipe, I darkened it up so it would be easier to scan.
Put the recipe on your mat and load it.
You will then scan it into your Brother ScanNCut DX.
Save it to your ScanNcut.
It will show you what it saves it as.
Press the home button.
Then it asks if you can delete all patterns, yes its ok!
Then you will press the retrieve data and select.
Edit
Object Edit – and make sure to press the mirror button >/<
Then its time to cut – and make sure you do half cut.
Lets cut… then the busy time for you!
When you are using the weeding tool, I like to pull along lightly. Make sure you leave your letters on the sheet though! It may take a little bit… but so worth it!
Here it is in all its glory, but backwards… but thats what we want!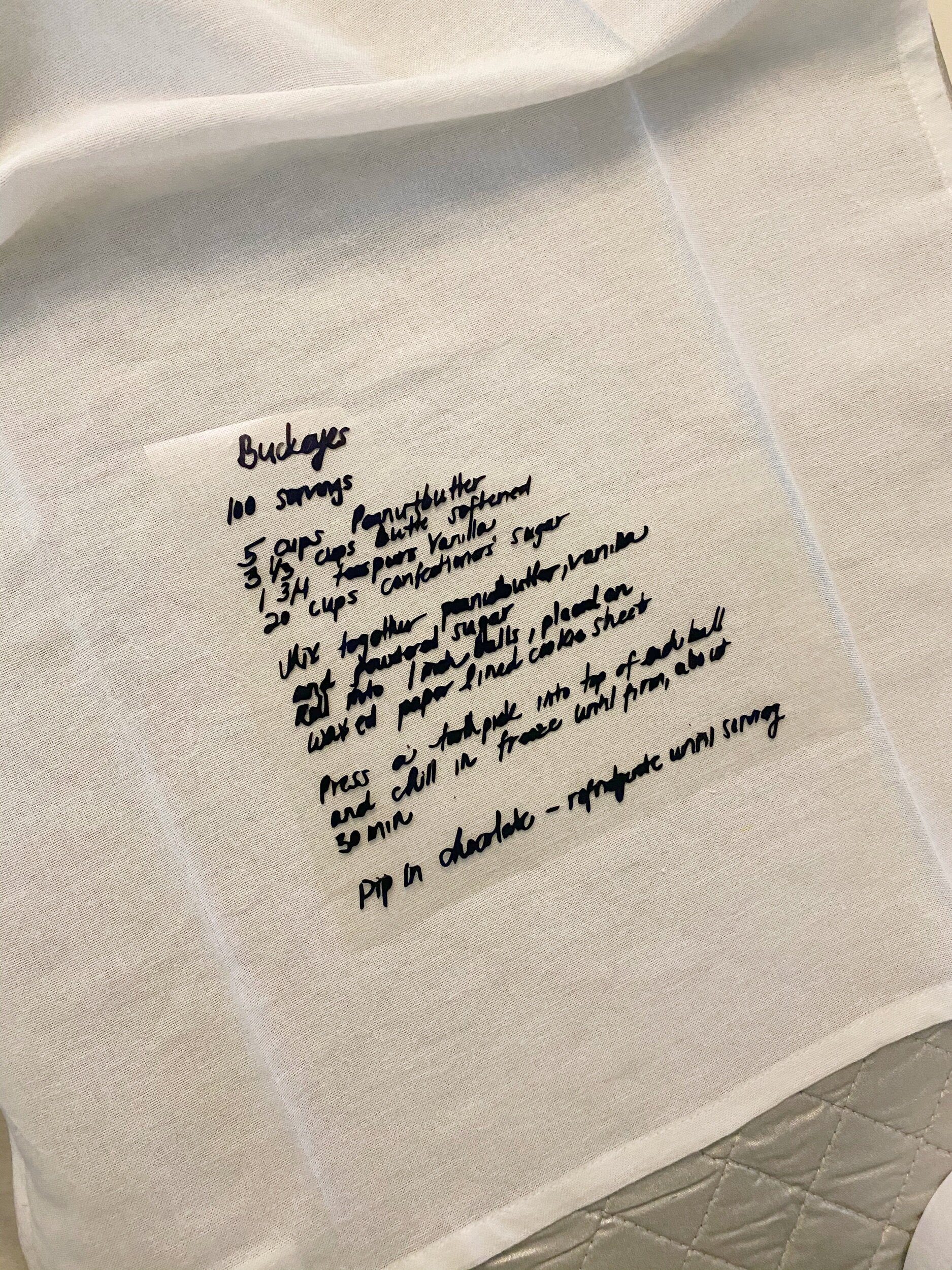 We will place it on the towel and it looks perfect! Now time to iron it on!
When you are getting ready to iron, pre-heat depending on the fabric, and make sure to turn the steam off.
I like to use a light towel on top while pressing with the iron.
You can test it to make sure its secure, and once it is ready you have yourself a hand written tea towel!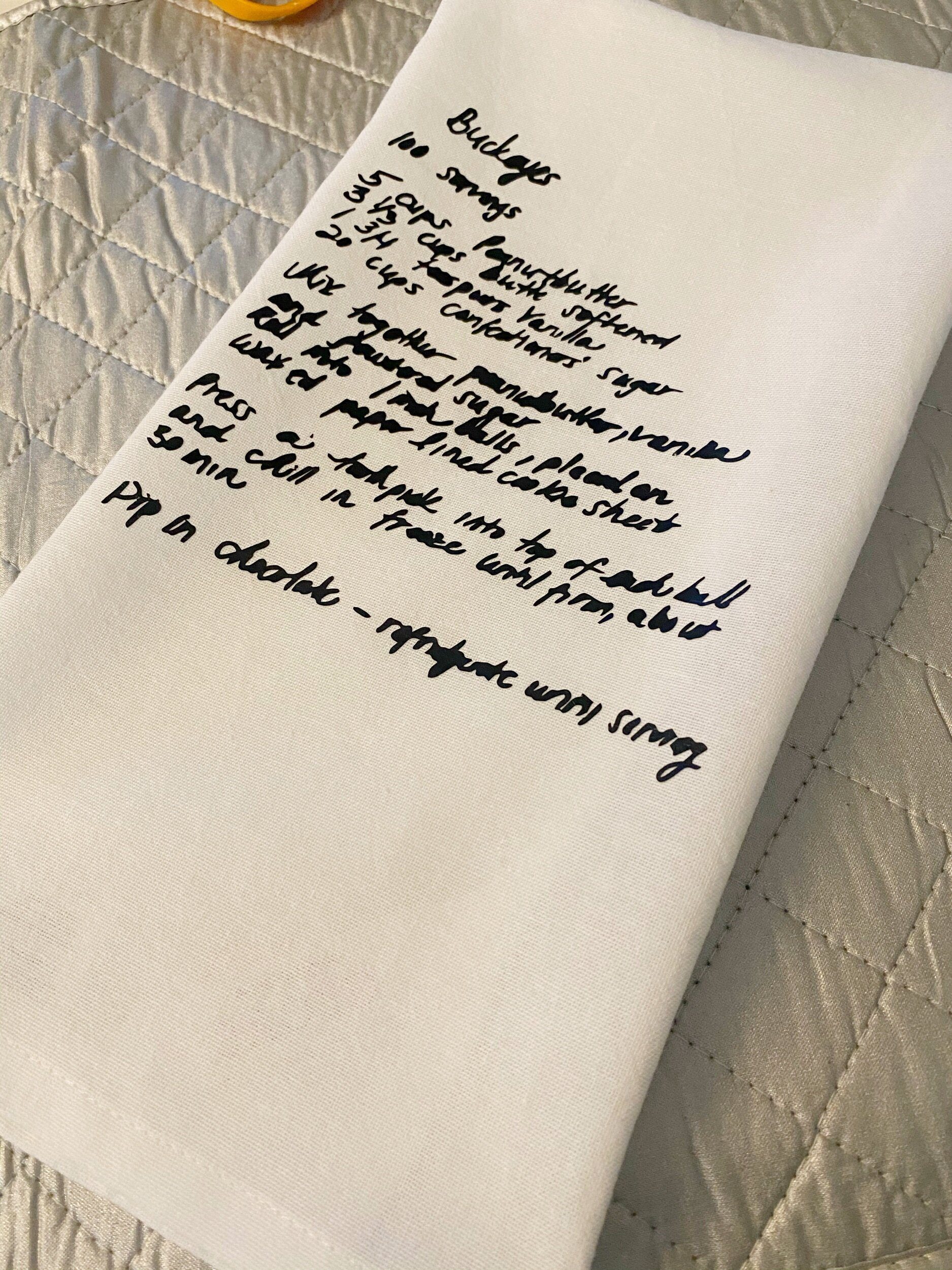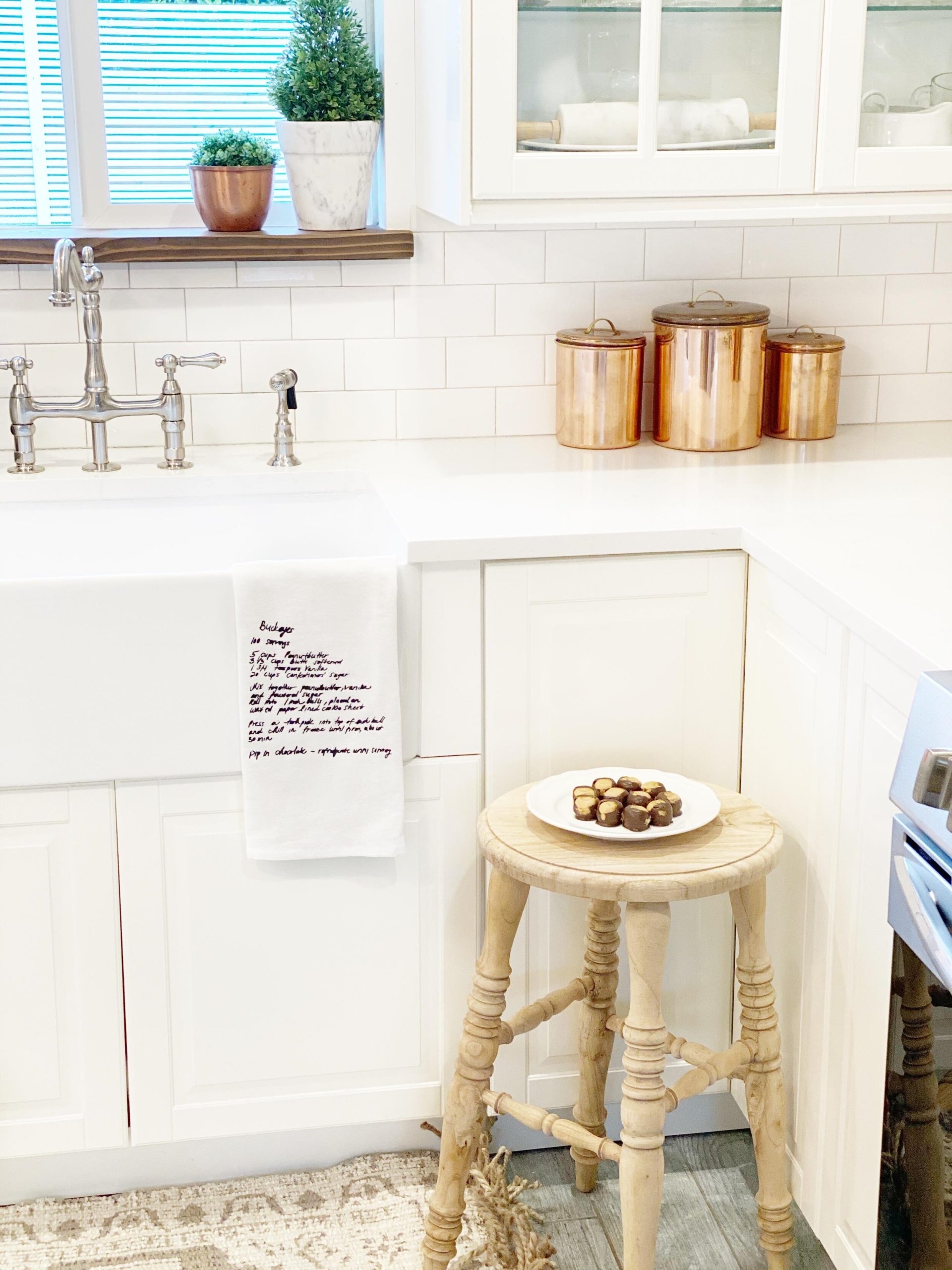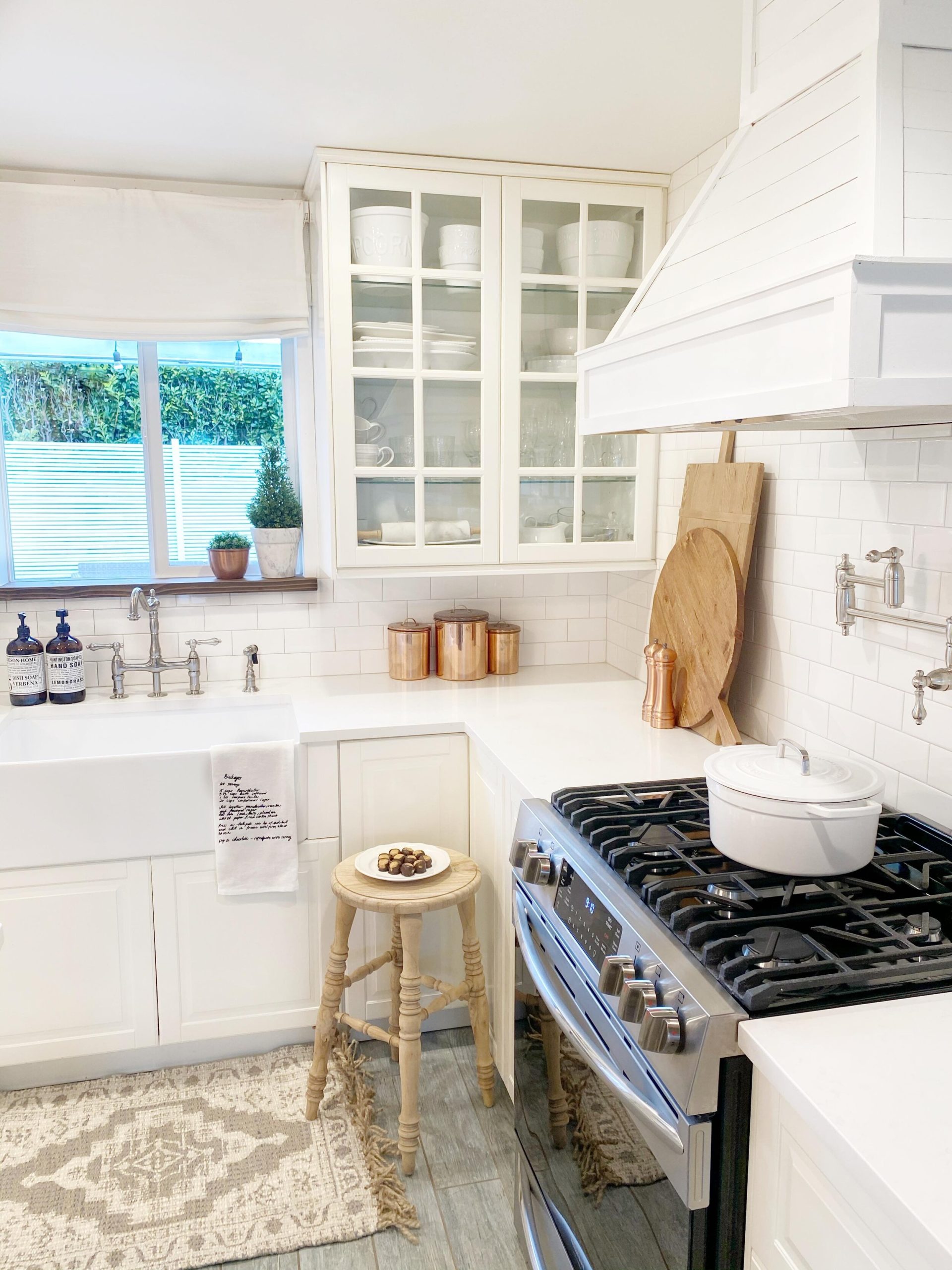 Before I end here, I talked on my instagram stories about why I love Brother products so much, and I figured I should share here too! When my husband and I first got married, he couldn't get me a gift that was just right.. until one Christmas he knew how much I loved to sew and he surprised me with a Brother sewing machine. You see his mom is a seamstress, and she helped him pick out the best and its gotten so much use since! The other part of the story is my mom is a quilter, who goes around the world teaching and does every crafty thing possible and I can't forget my dad … he is just as crafty when he has time and they both love using their Brother machines! That is where my love for Brother products has come…. and I am so glad to be able to create something that has such a special meaning!
Pin this image for later, and come pin along with me HERE.